We had a bbq, but the rain didn't want us to so the guys improvised. Cooking hamburgers and hot dogs in the rain is true dedication!
making a flag cake with grandma :)
G has no problem making himself comfortable wherever he goes.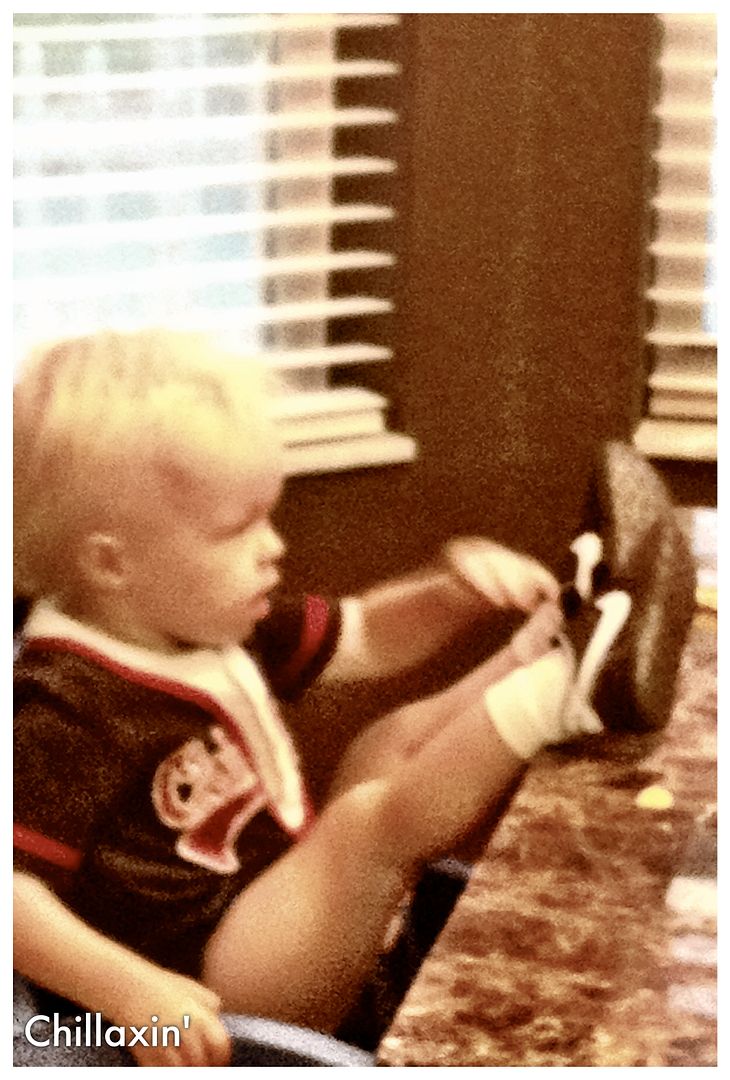 I guess the manners lessons are always ongoing.
these 3D glasses transformed Lily altogether.
Grace too...
Grady likes the water, but doesn't love it. He used to hate it so we've come a long way considering. David is trying to convince him how much fun the water fountains are to play in.
He was getting close, but stayed a safe distance away. Hence the reason he's wearing regular shoes.
David and I had a bet if he'd go in or not. David was convinced he would and I said the opposite...here's david giving me the "I told you so" look, but Grady did a quick u-turn seconds after this shot and never got wet this day.
one week he'll love it and then the next week, he'll leave bone dry....
Lily insists on stopping at every tourist spot for a pic and I happily oblige.
you should see the otters at this zoo at night....they're open at night over the summer so that's the only time we frequent it because of the heat during the day and the otters go nutso wild in the water at night...
and poses and poses...

car fun...
at her sweet friend Hudson's birthday party swinging for the stars...
me and my girly friend...