Trips to monkey joes are becoming weekly if not bi-weekly. we spent douglas' birthday there and it seems there is something for everyone there.
the 3 of them sauntered through MJ's like they were playing red rover.
can it be any sweeter than this?
or how about this? I think he's ready for a haircut, but I'm having fears of losing some of his goldilocks (and also the fear of his screaming terror crying sitting in the chair)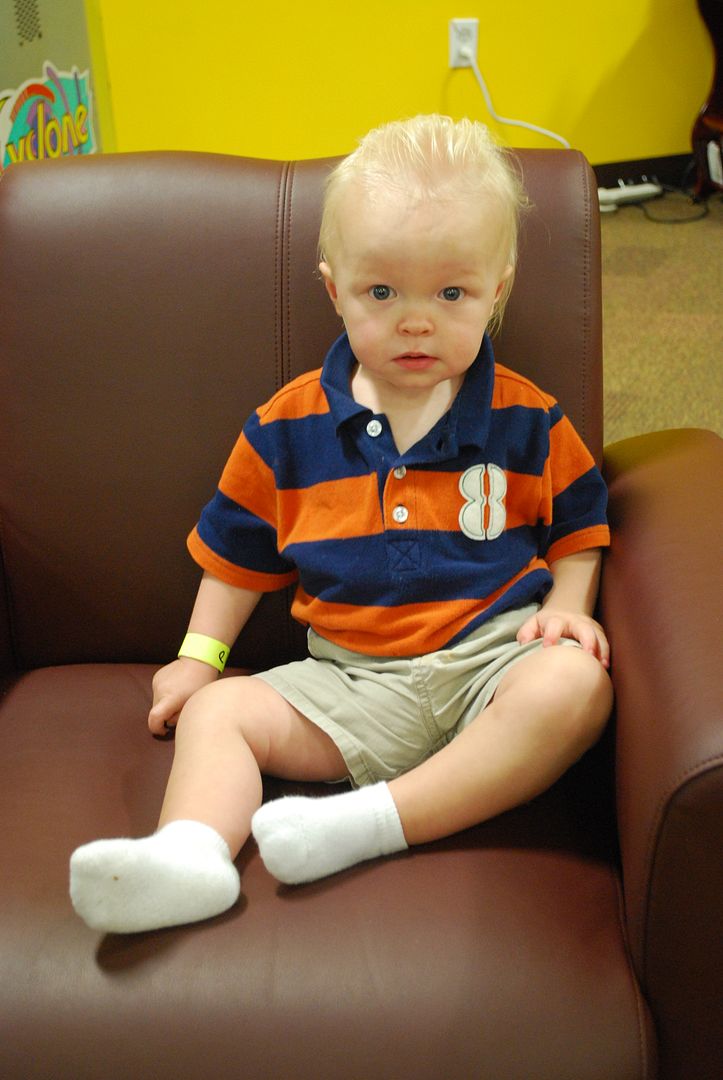 he kept going up to the water fountain and obsessed with pressing the button to make the water shoot out. Grandma gave him a boost. He kept trying to hold the water in his hand and slurp it up.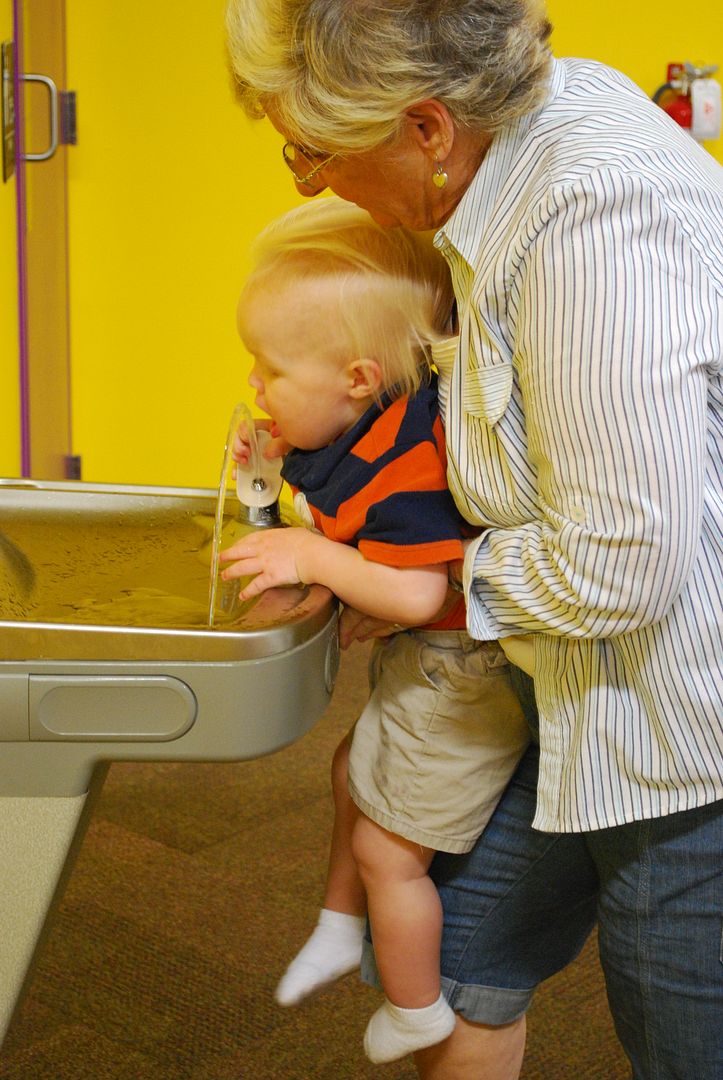 Grandpa gave him a shot at a drink too.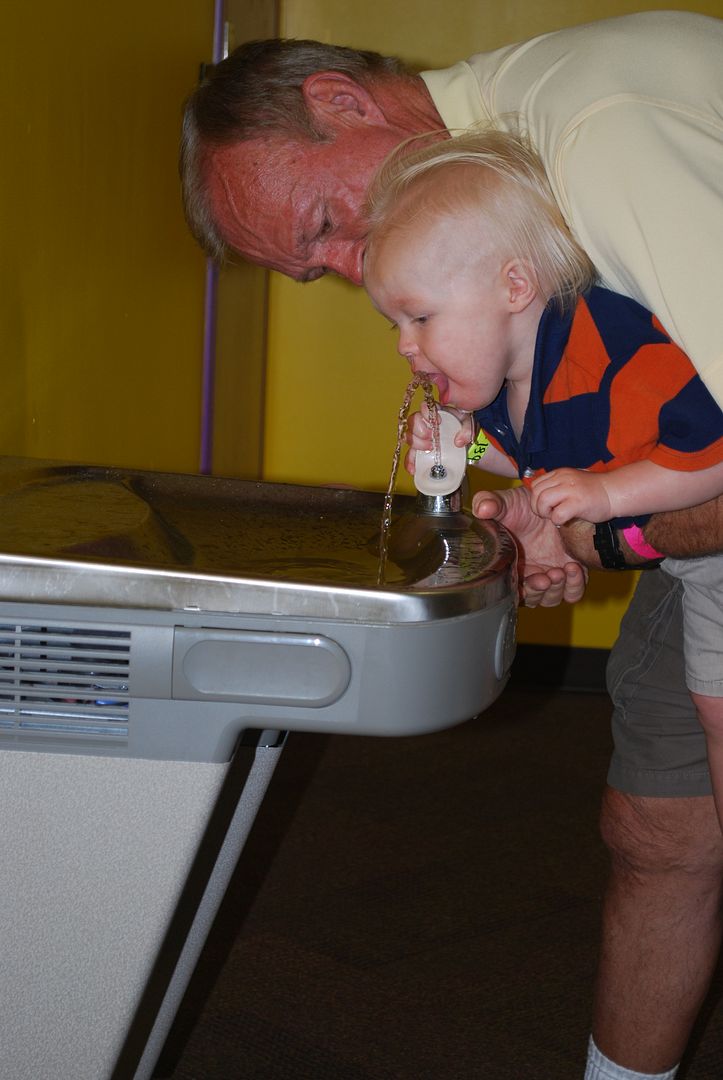 Grace is such a little momma. She protects lily when she gets nervous on the big bounce houses and carries Grady around like he's her purse. Except this purse is almost as long as she is tall and closing in on 30 pound mark.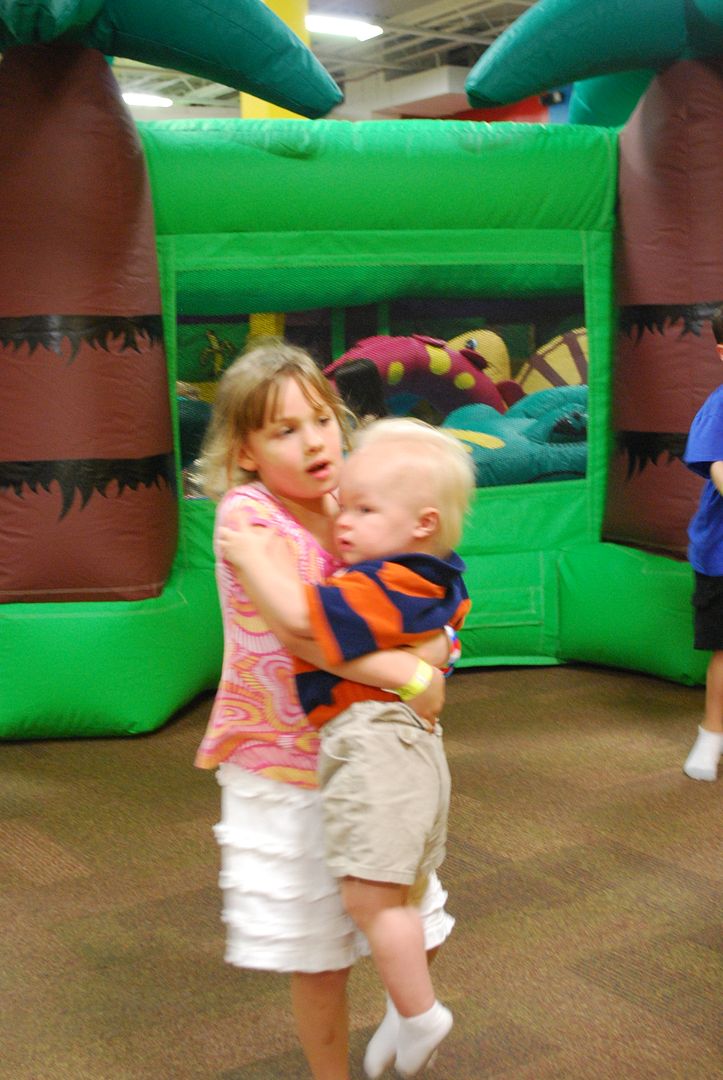 for as adventurous as Grady is, he's not one for rides and bounce houses - so he actually hung around the grown ups and preferred books over bouncing.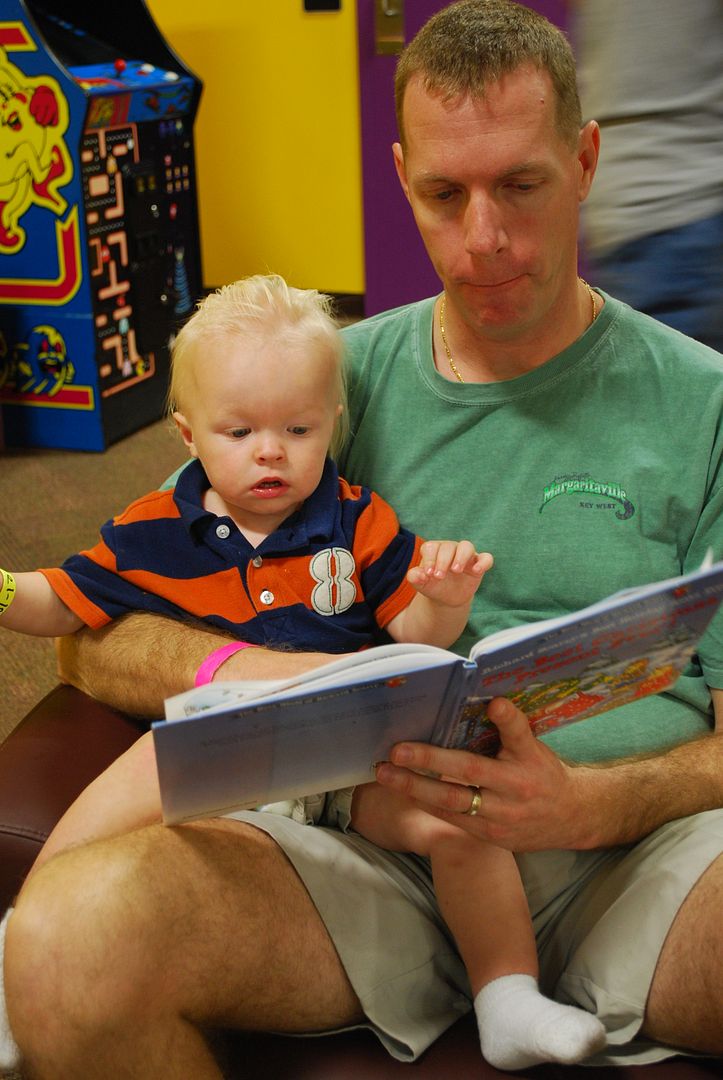 oh and the kisses. he's like a kissing bandit and will spread the love like he's on the campaign trail. i wish everyone could experience just one of his sweet wet ones.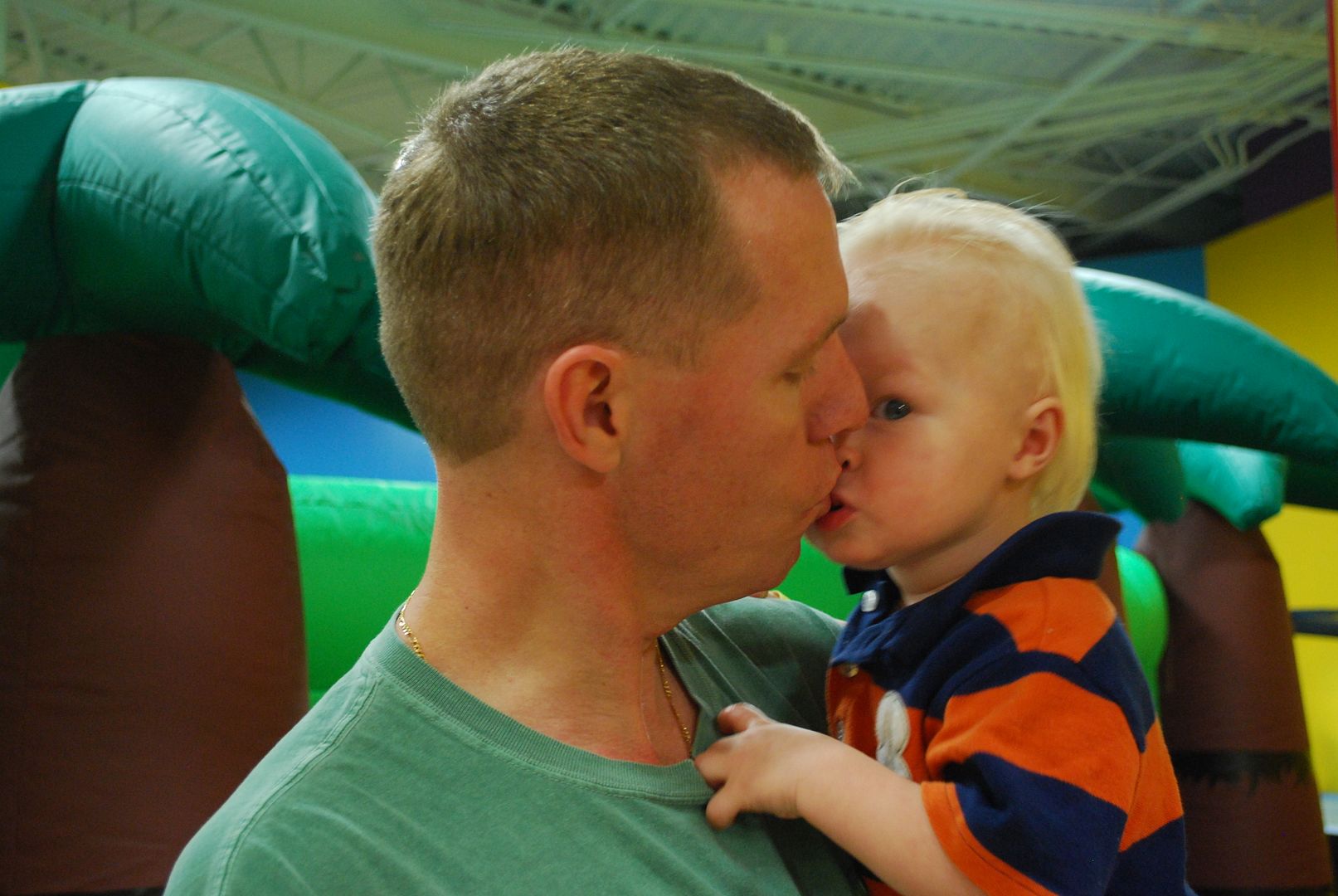 I think Aunt Jennifer is enjoying the story more than Grady.
flying around in the rolling chair actually was a ride he preferred. uncle dan has a way of bringing out the rough wild side in kids. I love it!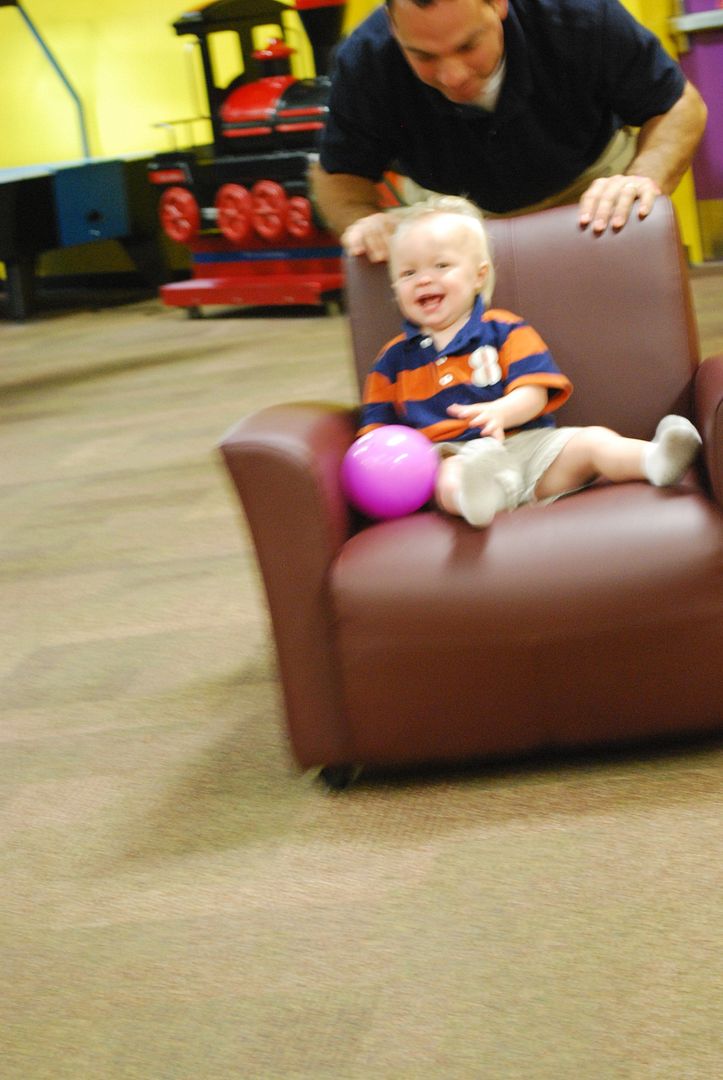 Life at monkey joe's is as wild and fun as it looks.
life is good.