The fair is in town and boy did we go all out! The fair here is HUGE!! I know that doesn't tell you much, but we were there for about 10 hours and didn't even scratch the surface of all there is to do there. IT ....IS....MASSIVE!!!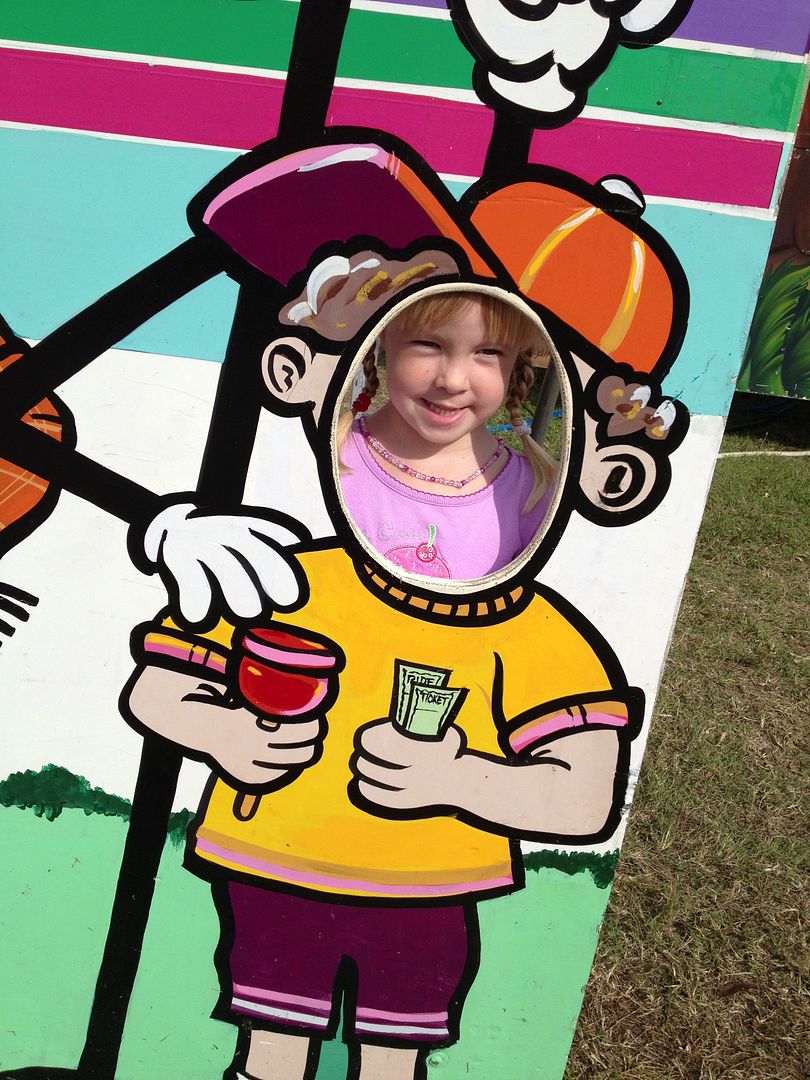 This is still Lily's favorite ride.


We planned on staying only for a 4-5 hours bc we had to get home for naps and Grady gets antsy ala bored at places like this because lately he doesn't ride any rides anymore (not even merry go rounds) so he gets antsy while Lily goes on every one she can get her bracelet hand on! Well, I think Grady saw the massive fair and suddenly had a change of heart! I couldn't believe my own eyeballs. He suddenly wanted to go on all the rides. That was a major game changer in our day at the fair.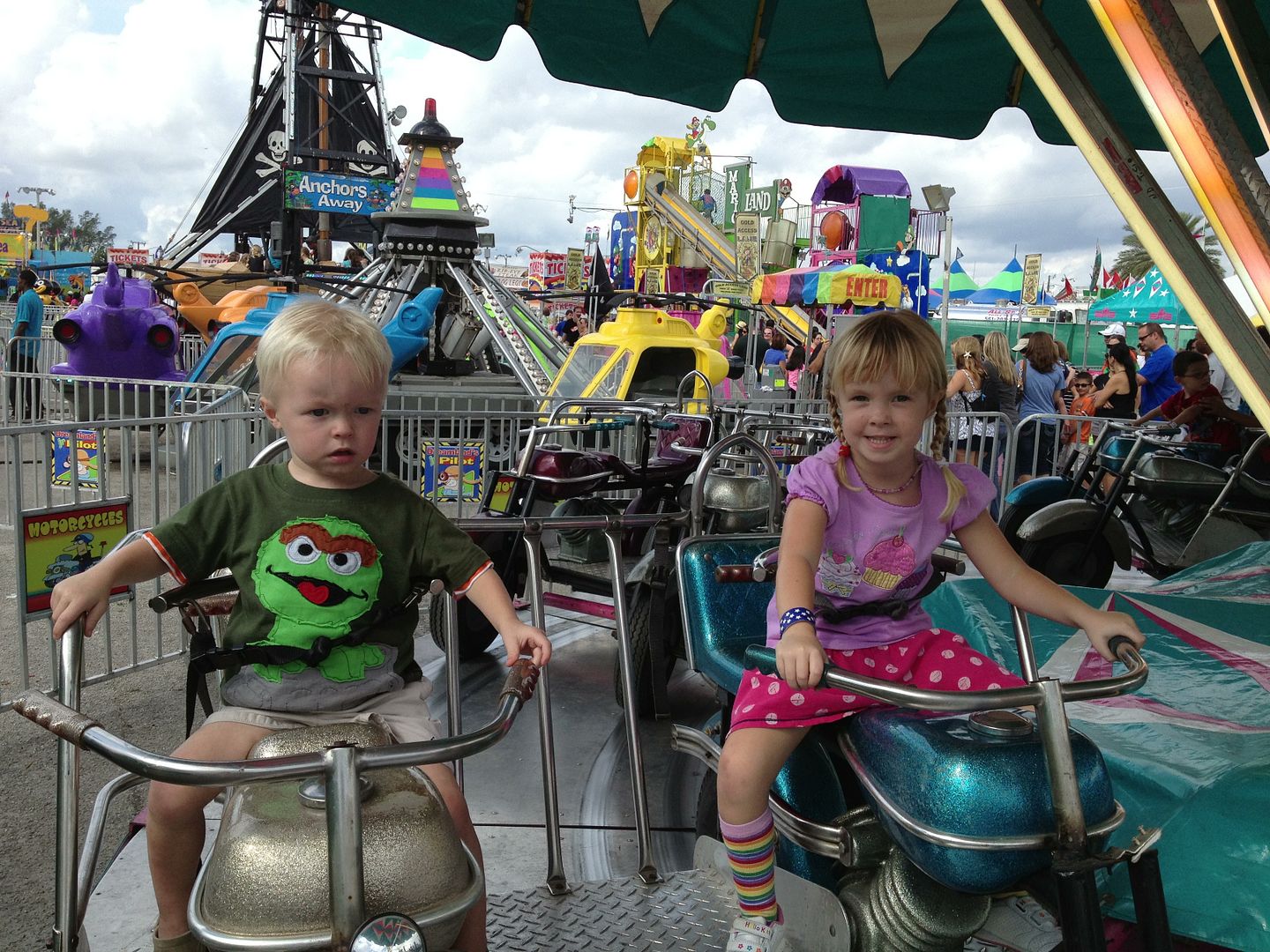 We skipped naps for fun and kids did great which was such a surprise to me. They can't make it through the day without naps (mostly G) or fall apart if we do push our limits, but it was 6-7pm and they were still smiling.

and posing.


and riding more rides.
Seeing them this happy (and stunned) makes me smile so big inside that there was no leaving this place. It was kind of expensive so we definitely got our moneys worth and i wish we could go back again. 30 more times.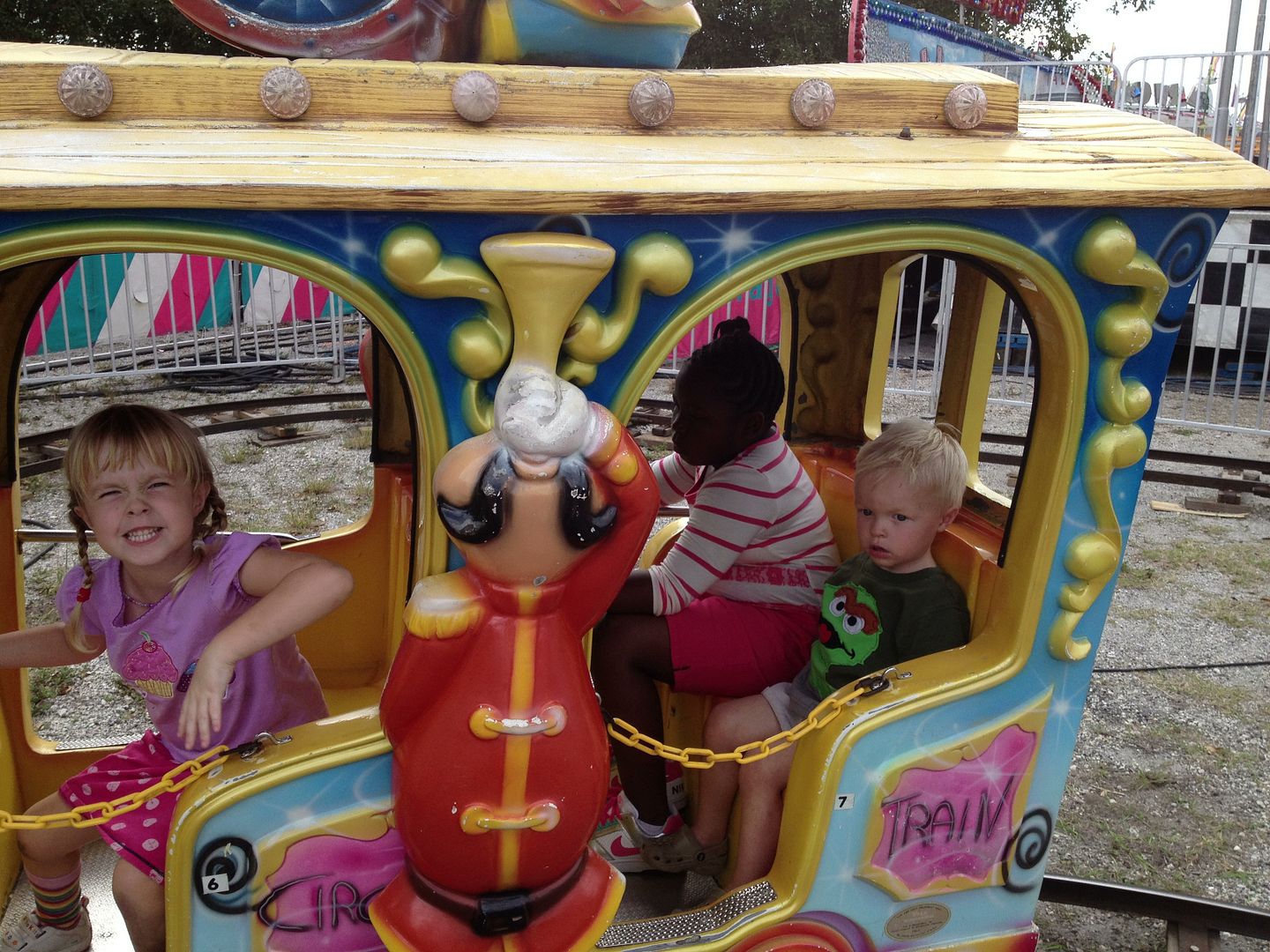 Seriously couldn't believe my eyeballs every time he'd beg to go on a ride then actually hop in and take off. (he'd usually chicken out and protest once the gate opens)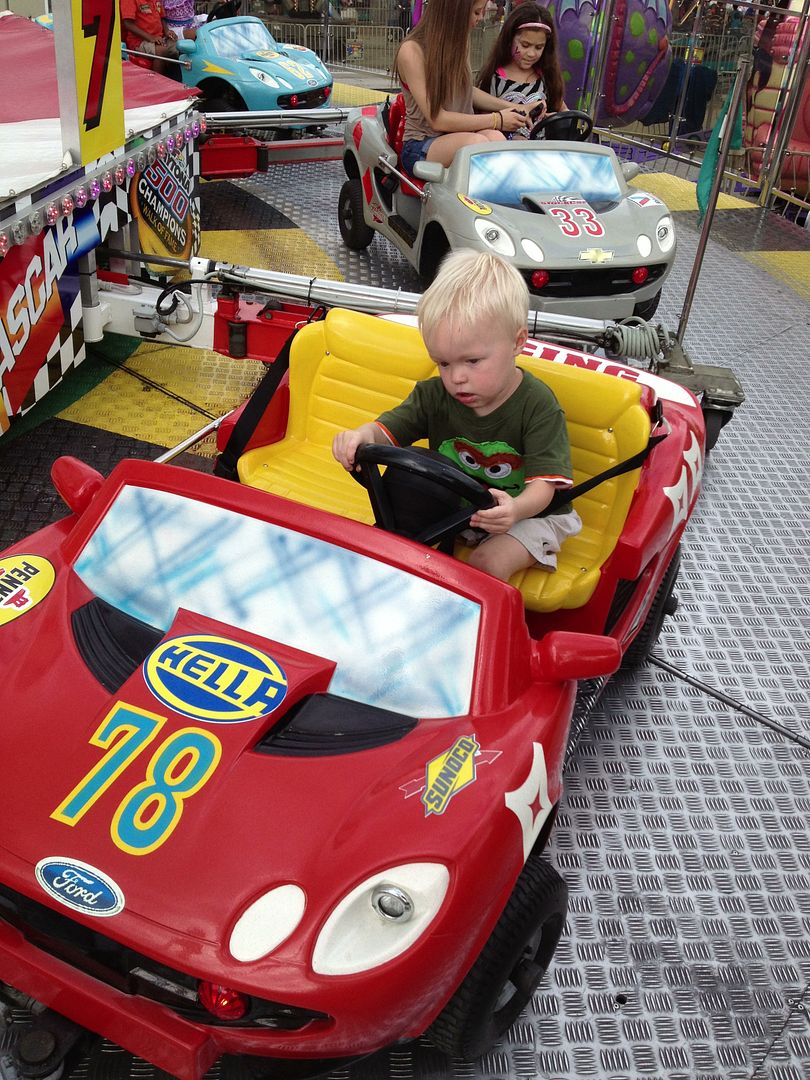 she's always been a thrill seeker.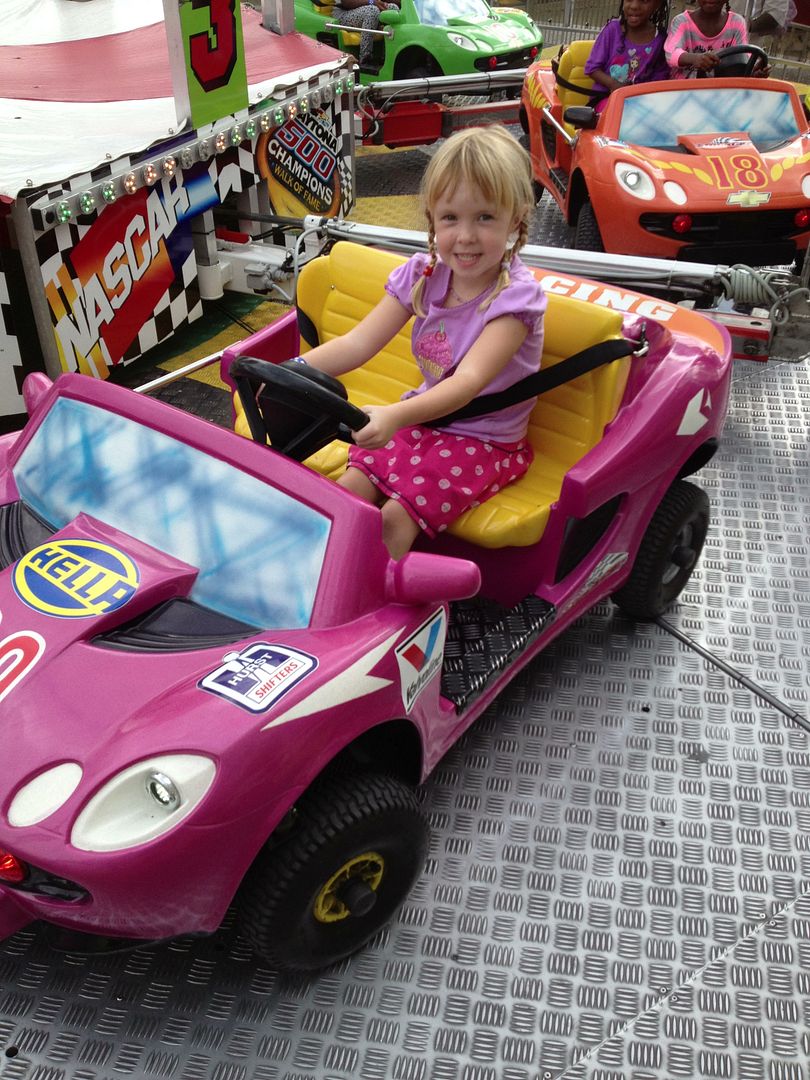 This was lily's 2nd favorite "ride" and made me laugh so hard as she resembled a gerbil.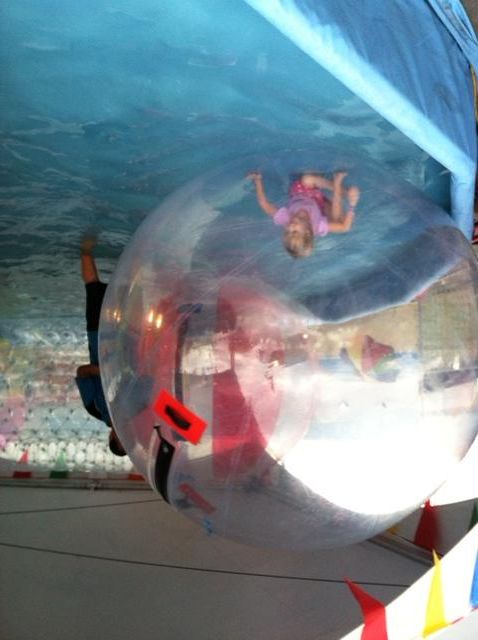 G looks fearful here, but was excited to go on rides more.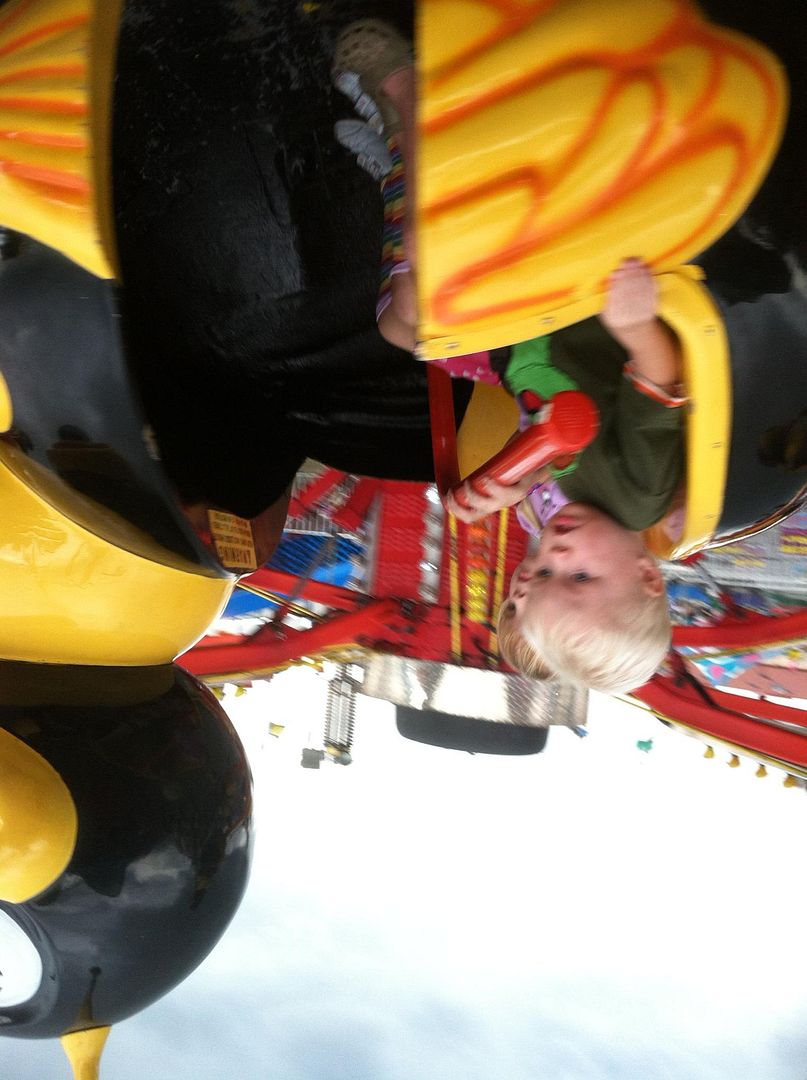 I love this picture. Grady has always loved his Uncle "Dan-Dan"


Exhaustion doesn't describe how tired and sore I was when we got home, but it also looked like i was in a bar fight that was in a pig pen. We got caught in about 10 minutes of rain that day so we were all muddy, wet and DIRTY, but it was worth every bit of fun we had.
I can't wait to go back next year!