The energy in the house was electrifying before our summer vacation to Disney travelled in the fall.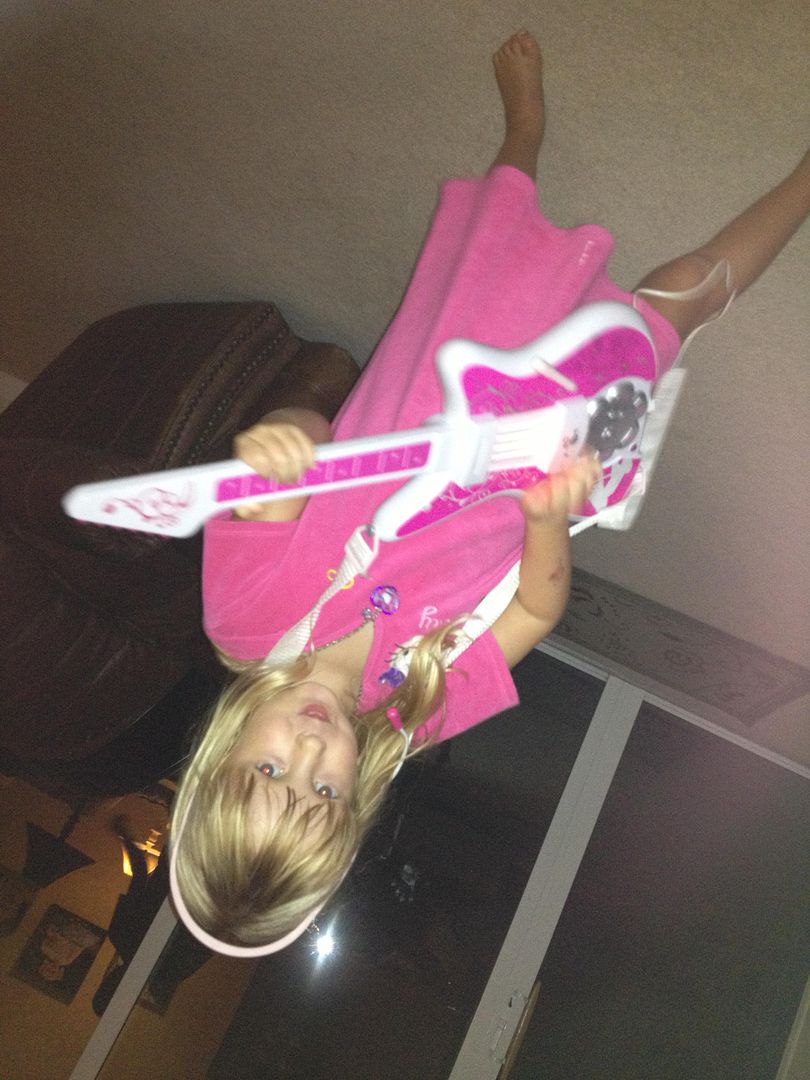 Packing seemed to take forever, but it all placed like a puzzle into our swagger wagon.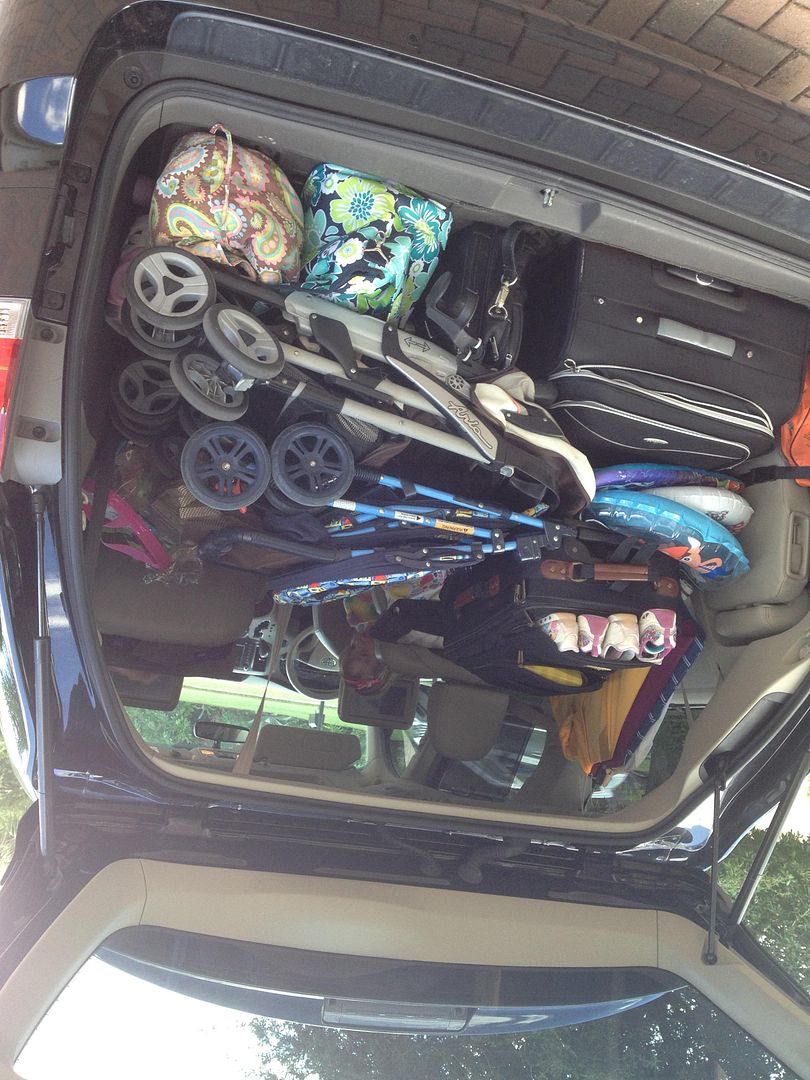 naps were in the car...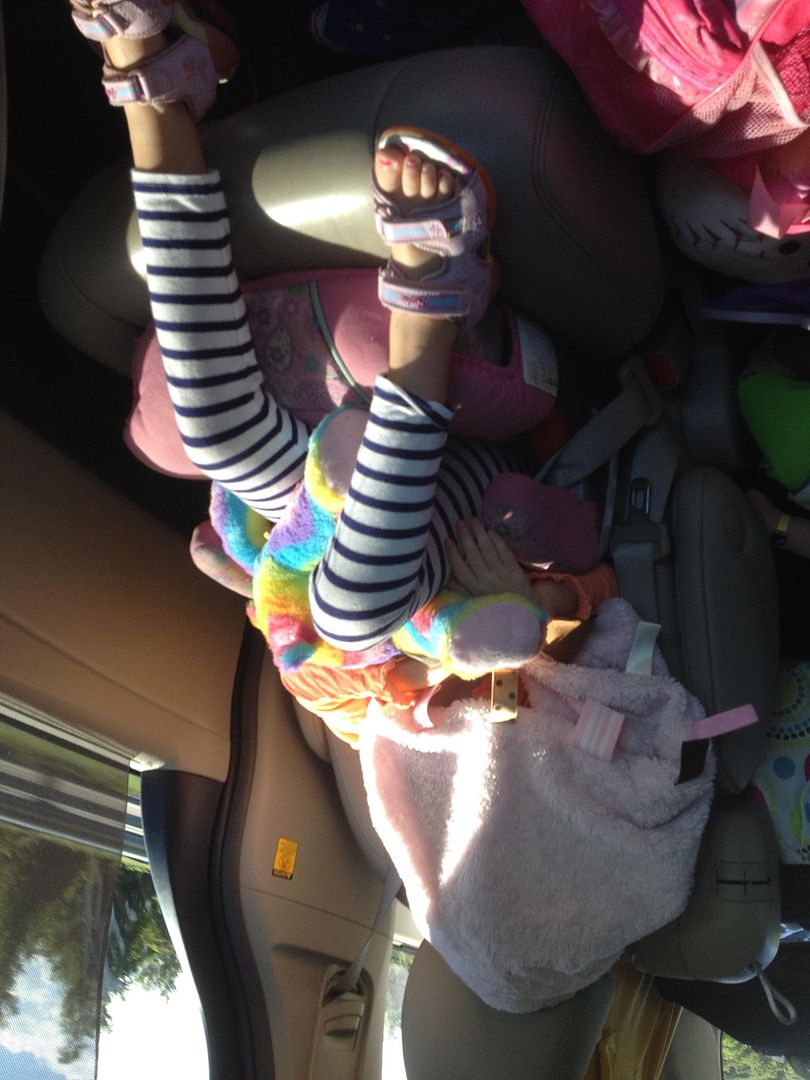 only to wake to see this awesome sign knowing the fun was about to begin.
awake and ready..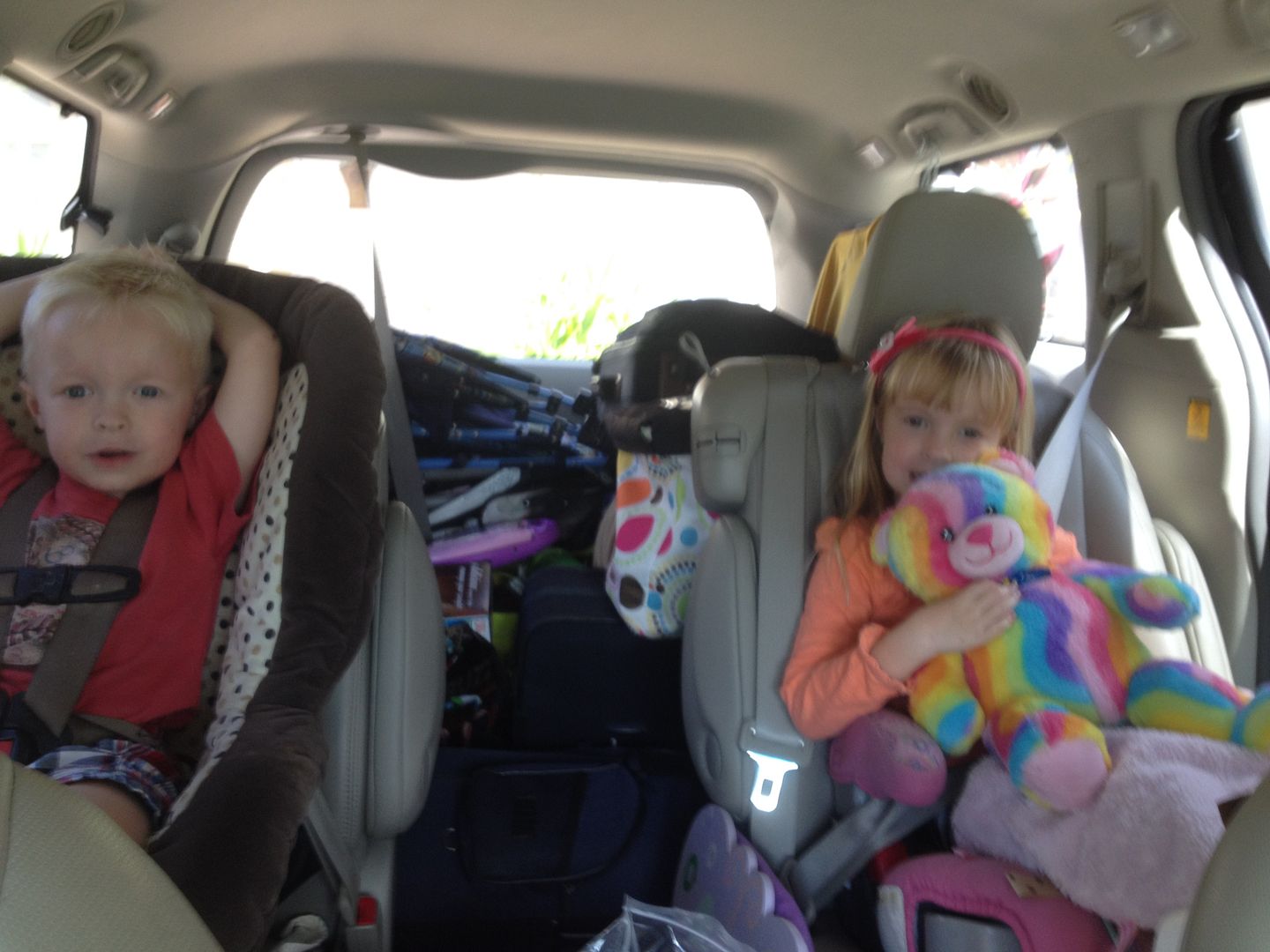 this picture depicts it all...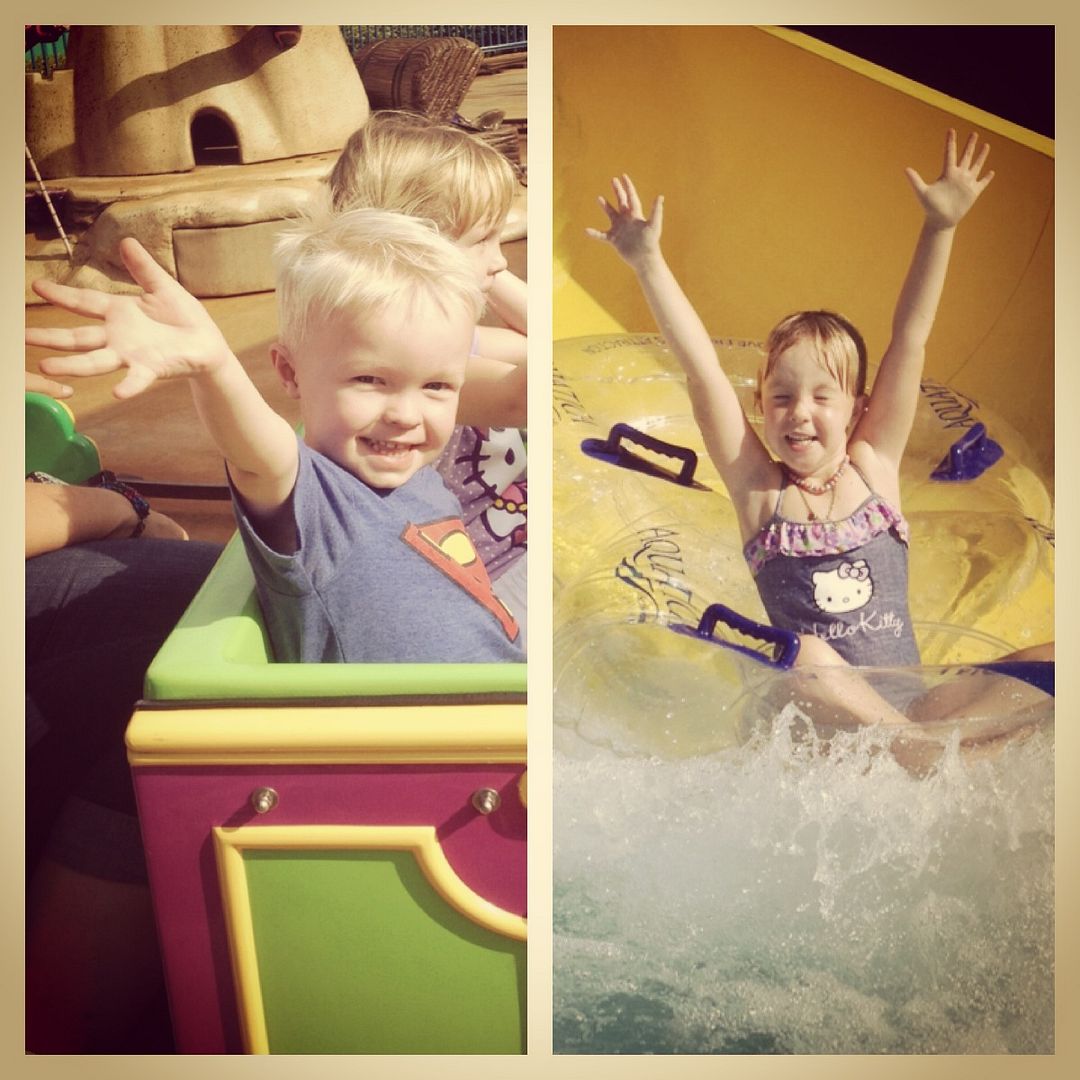 we were excited about Disney, but the kids loved Sea World the best....we tend to agree...this was Grady through every show. we watched him more than the show sometimes. Is David photo bombing? holy creepy eye-tastic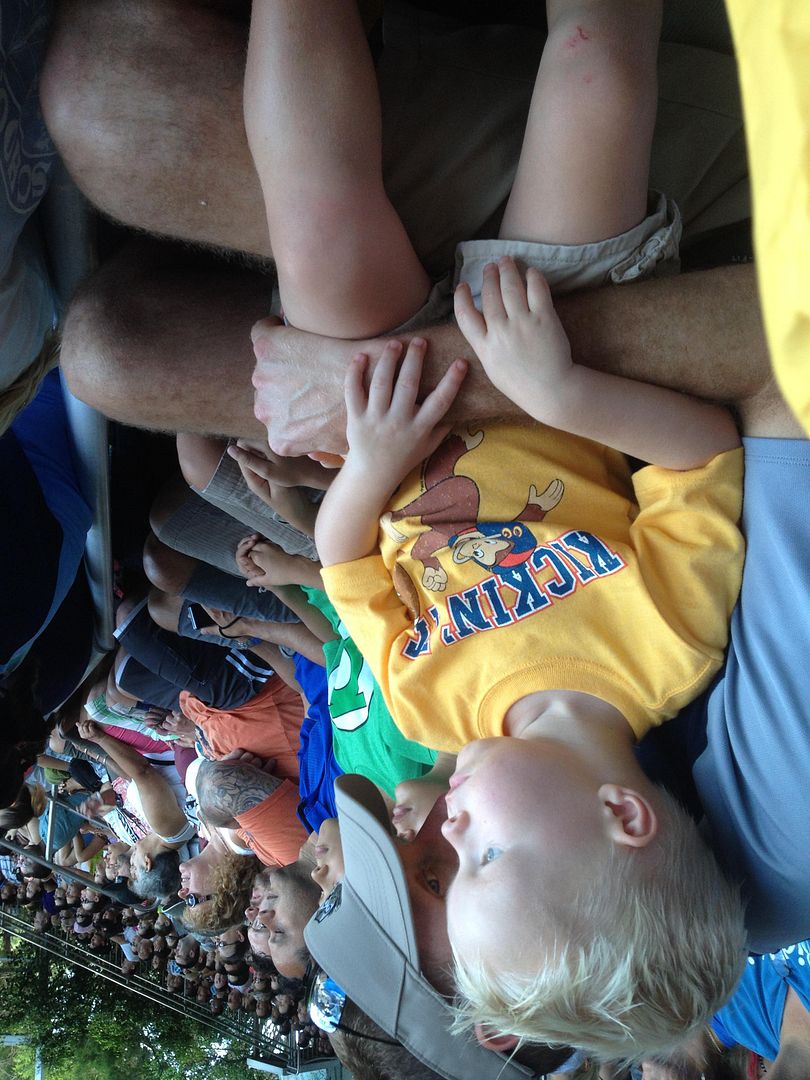 bubbles bubbles everywhere...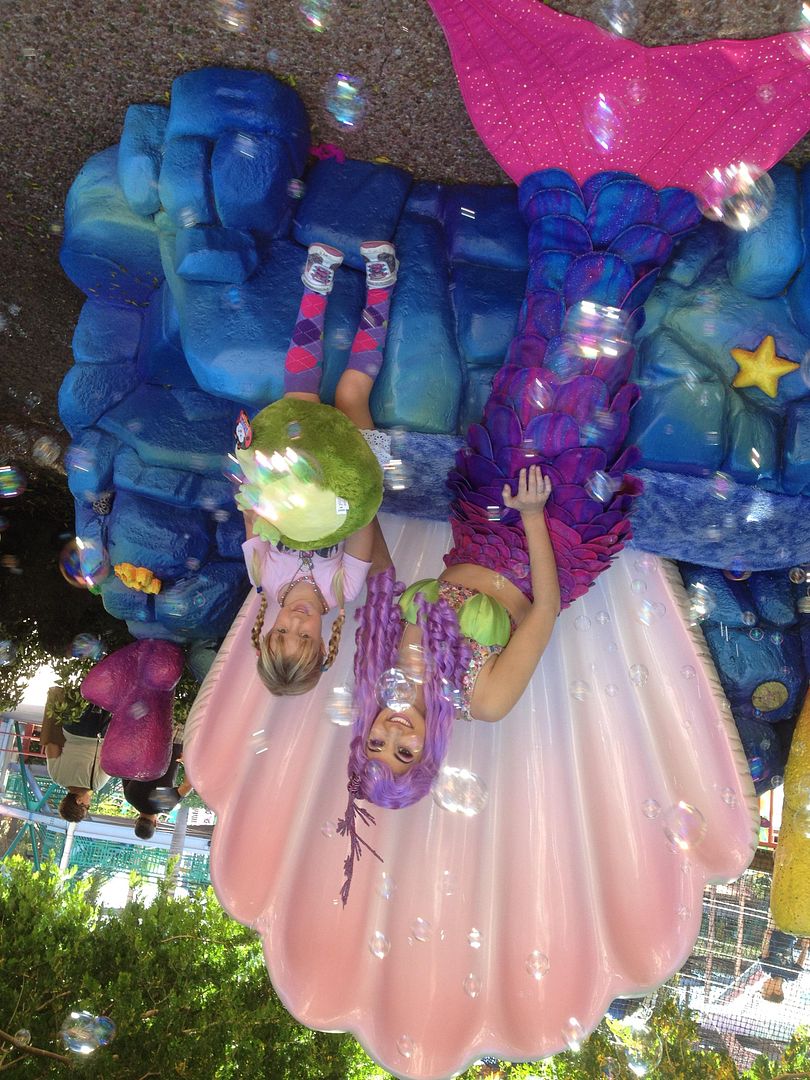 On the last day, Shamu ate Grady's nuks and it has been a rough adjustment on top of the big boy bed introduction prior to our trip so ay yi yi getting back to a normal sleep routine.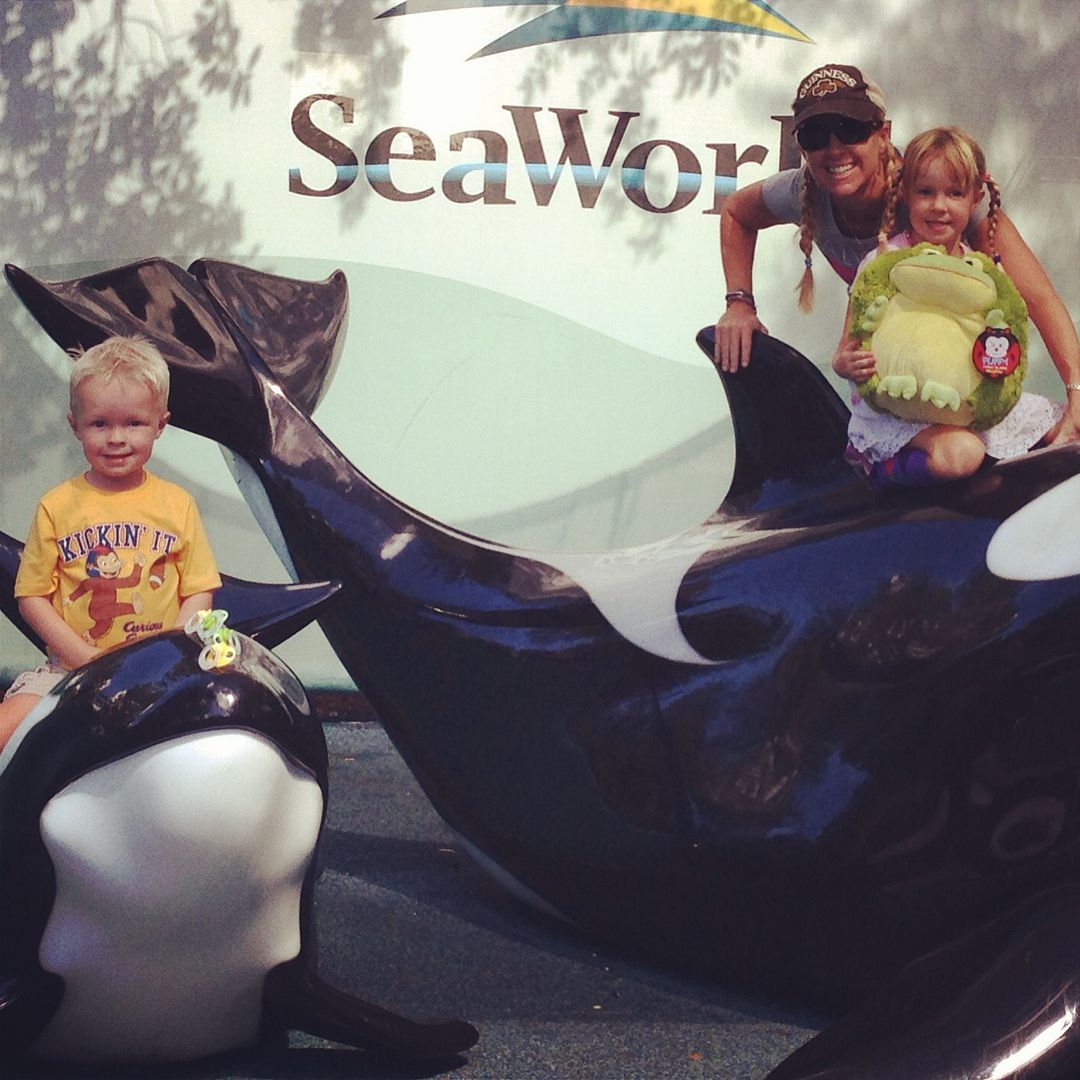 Lily and David won that big ole' green frog and Lily and Grady carried it around like it was a small little thing.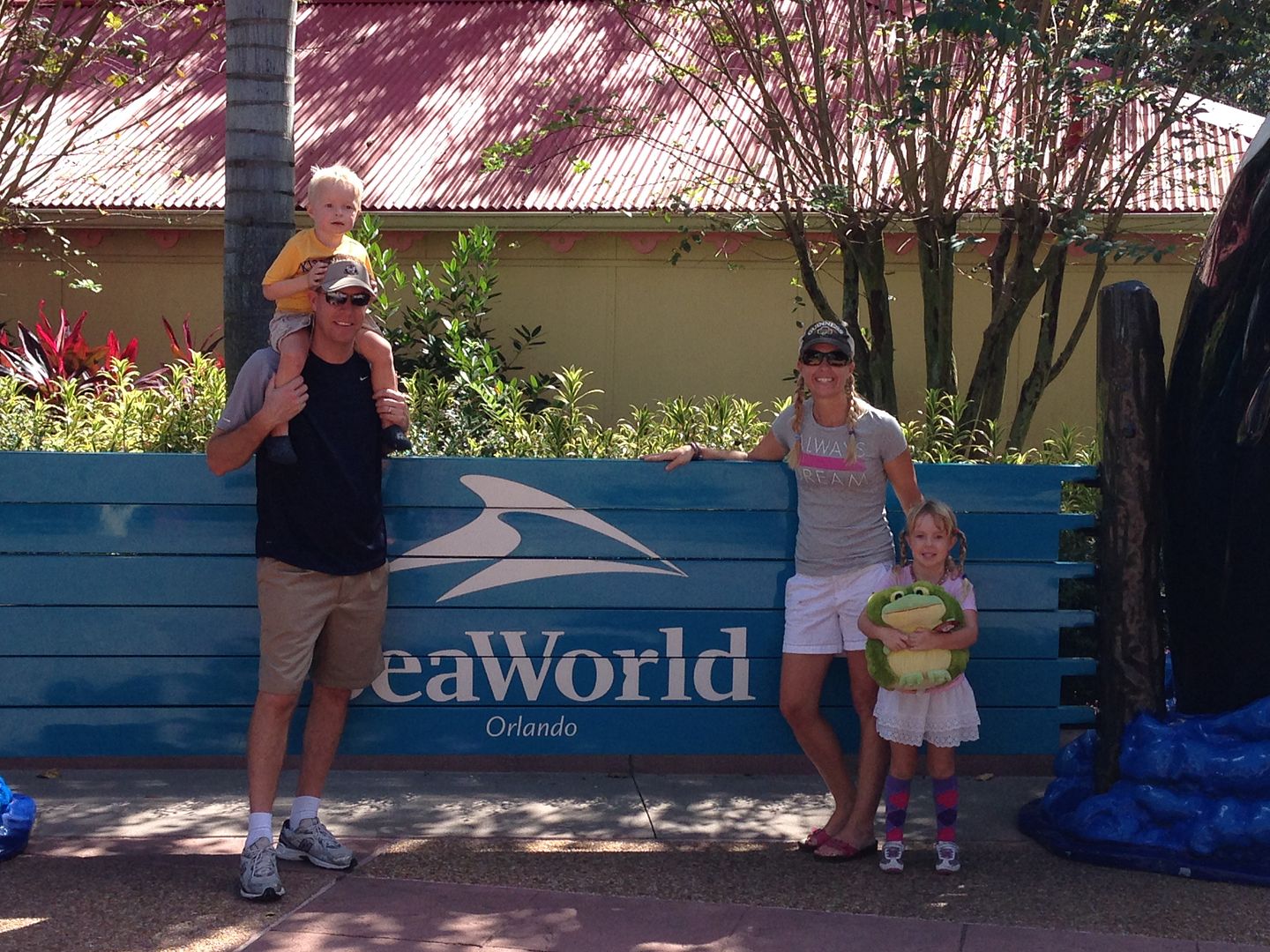 We got Sea World/Aquatica pass so we could go to either park unlimited for 15 days and that was the best thing we did bc it allowed so much variety and flexibility with our schedule. Aquatica is an AWESOME water park and highly suggest it for ANY ages!!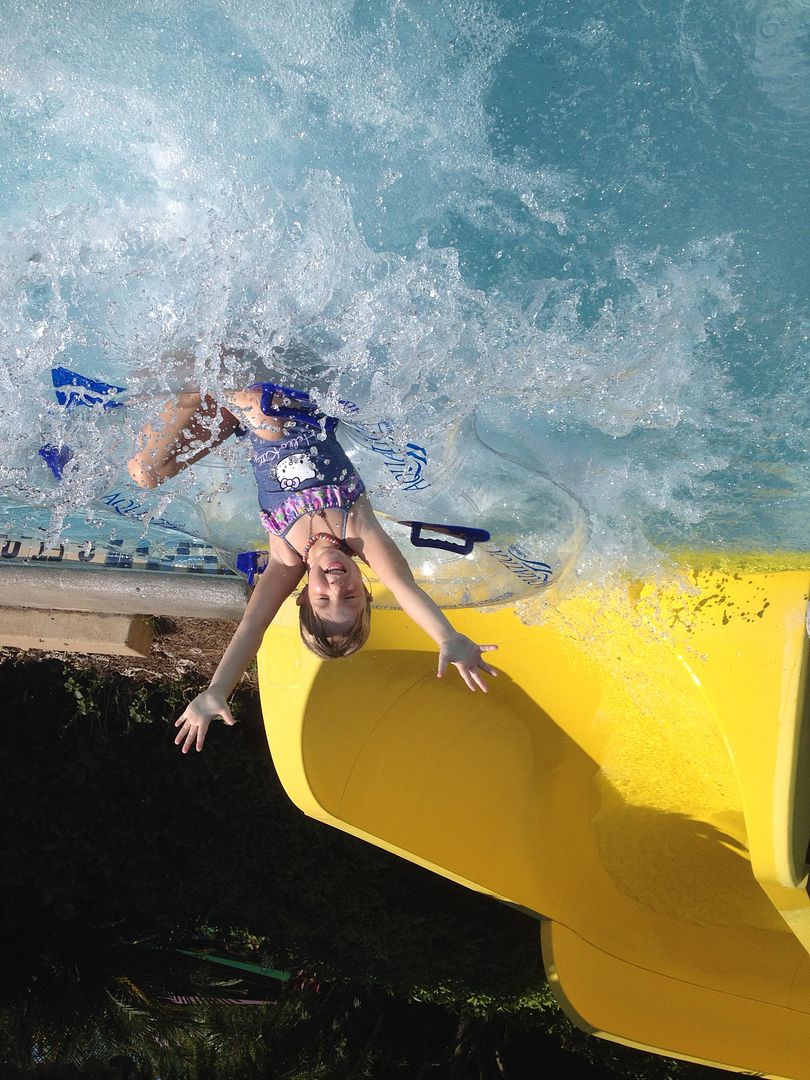 Grady is trying to emulate Lily's flair with his hand on his hip too! lol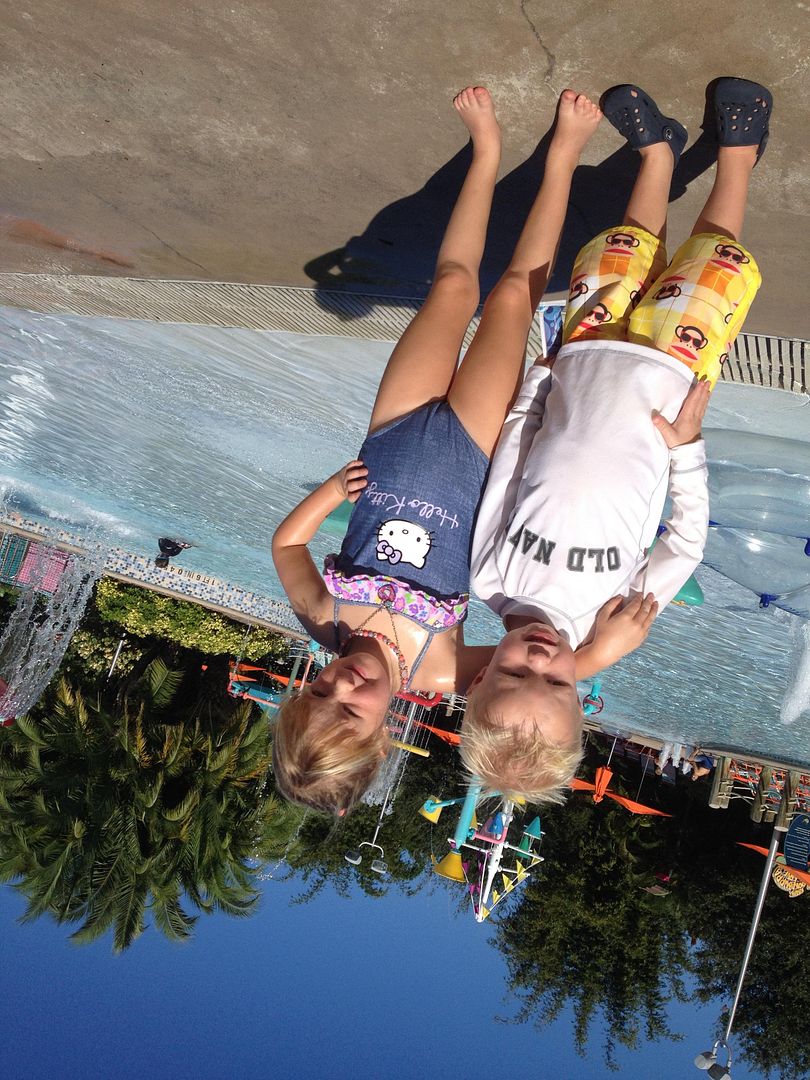 one of my favorite pictures from the trip....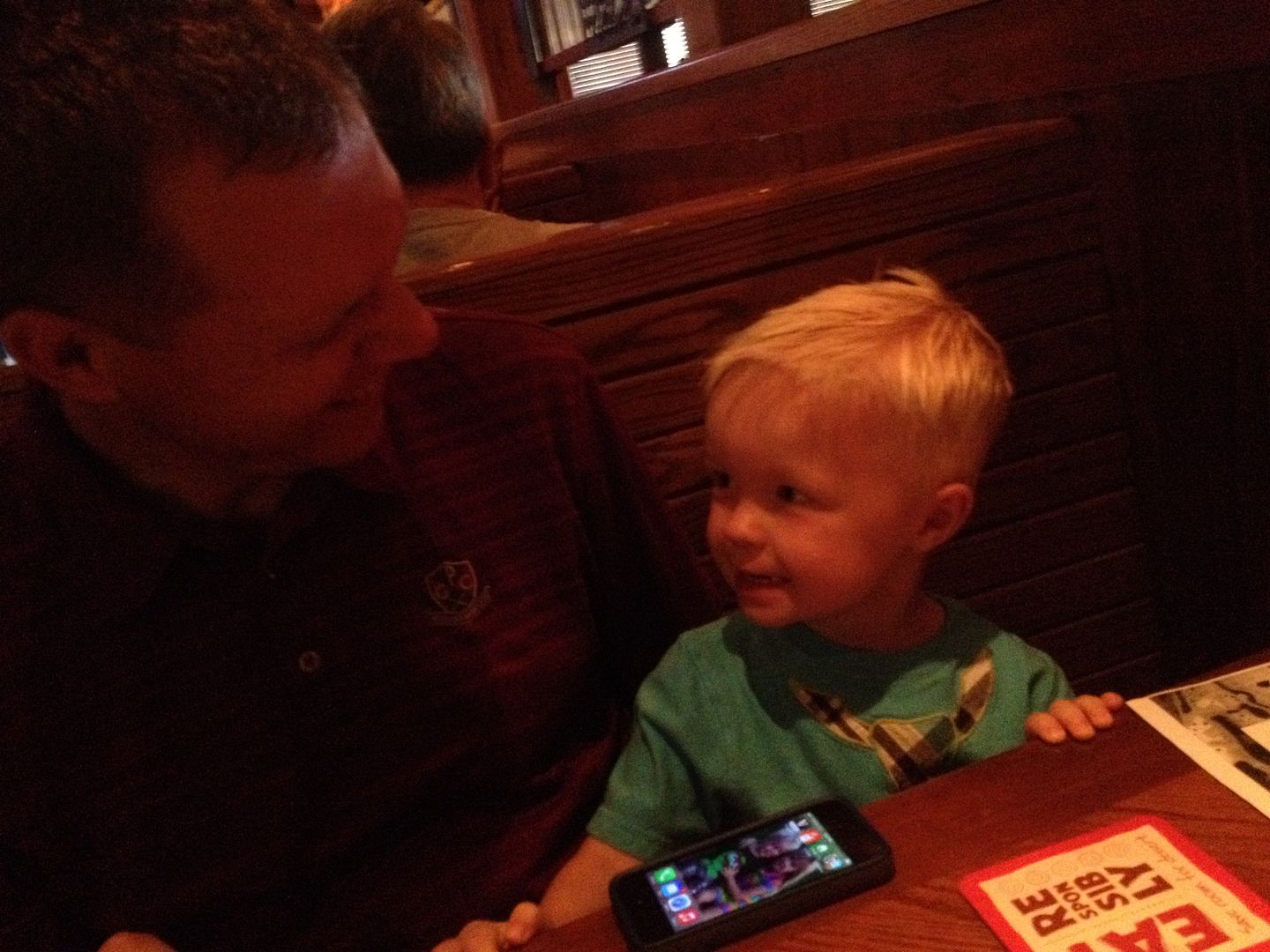 this is where we spent my bday with a fun dinner afterwards...note to self, plan your vaca over your bday for double awesome fun!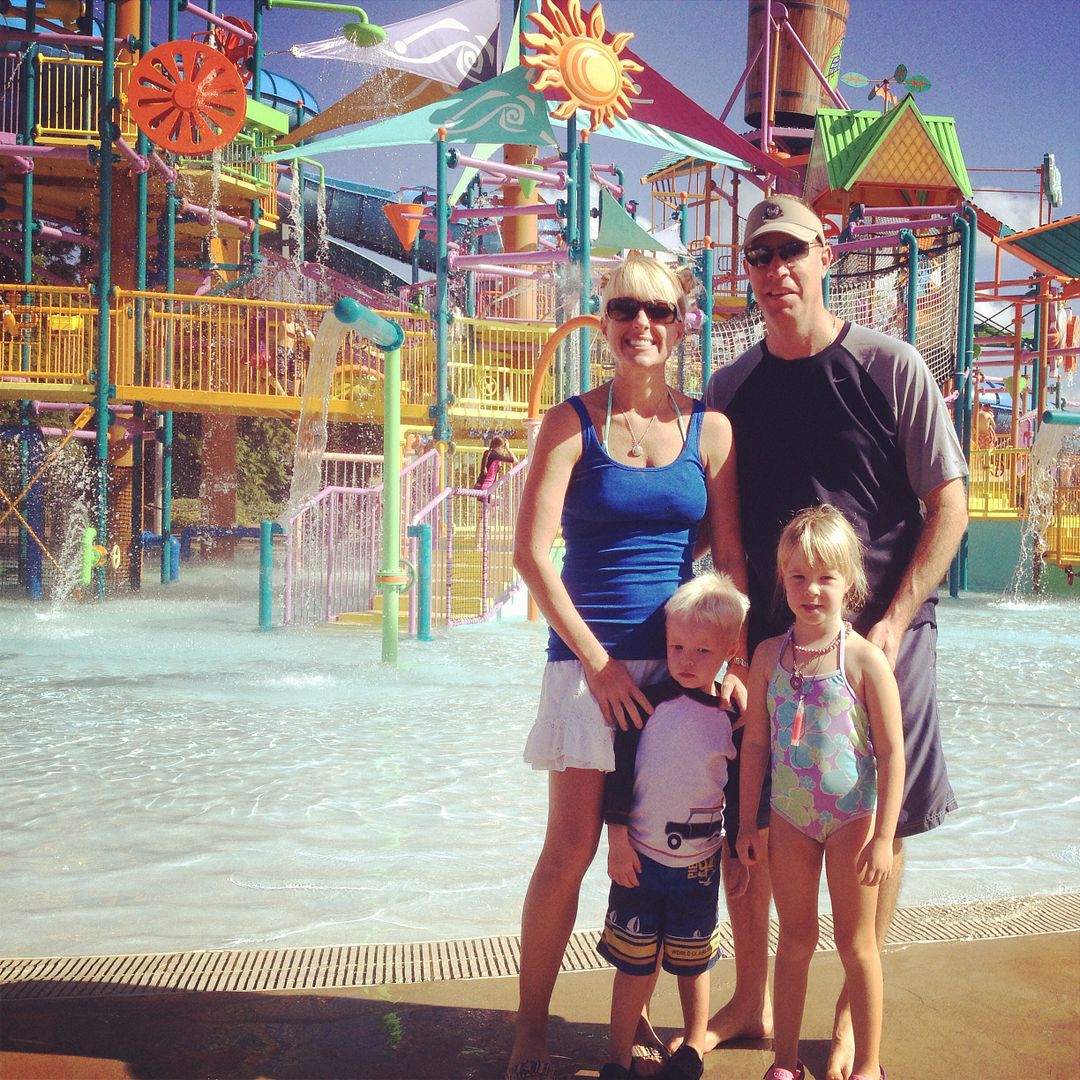 dinner afterwards...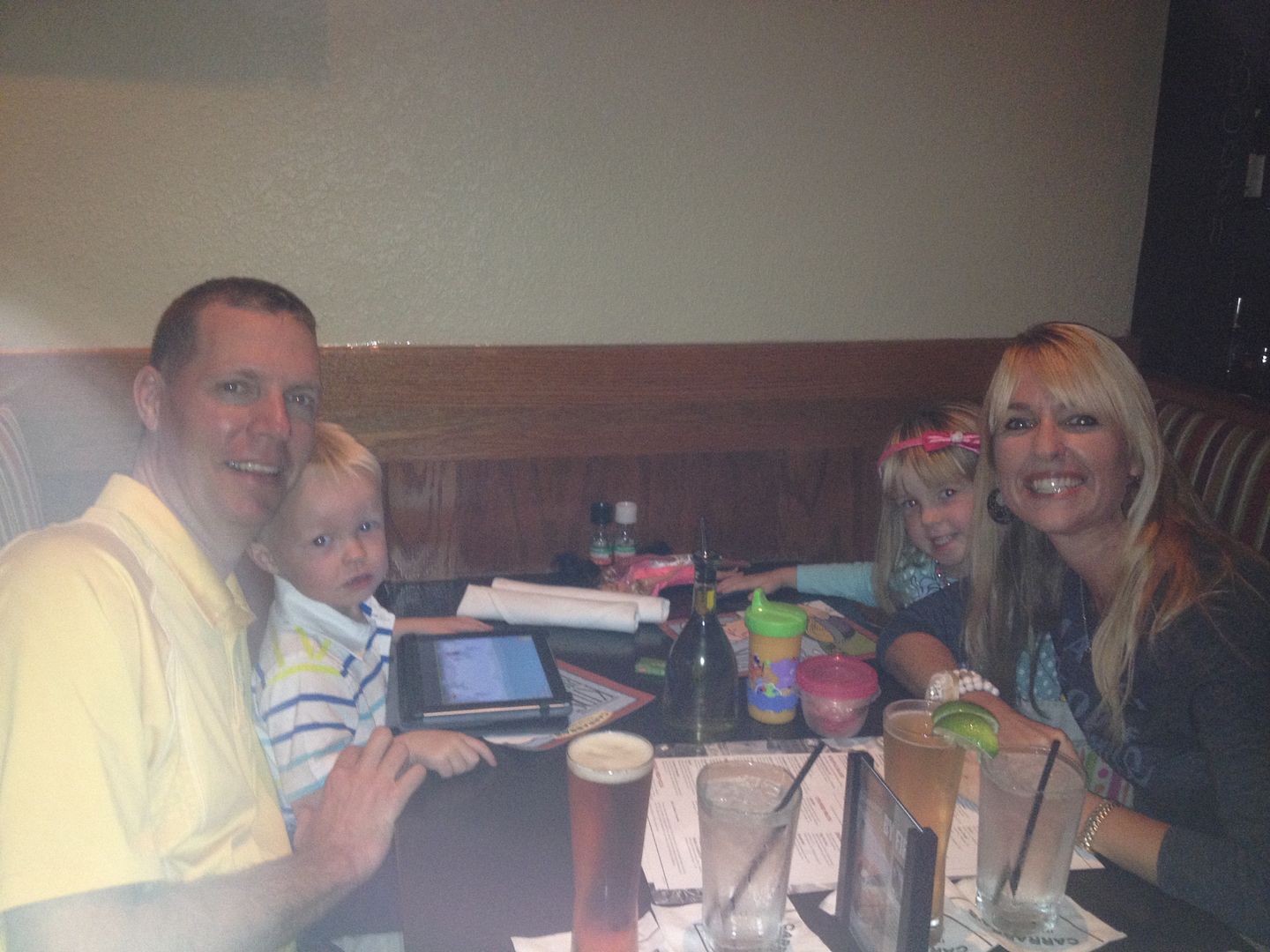 Lily told G to hold up 3 fingers bc we went for his 3rd bday, but Grady looks like he's doing a gang symbol in the process.
seriously, these are timeless pictures that live on forever.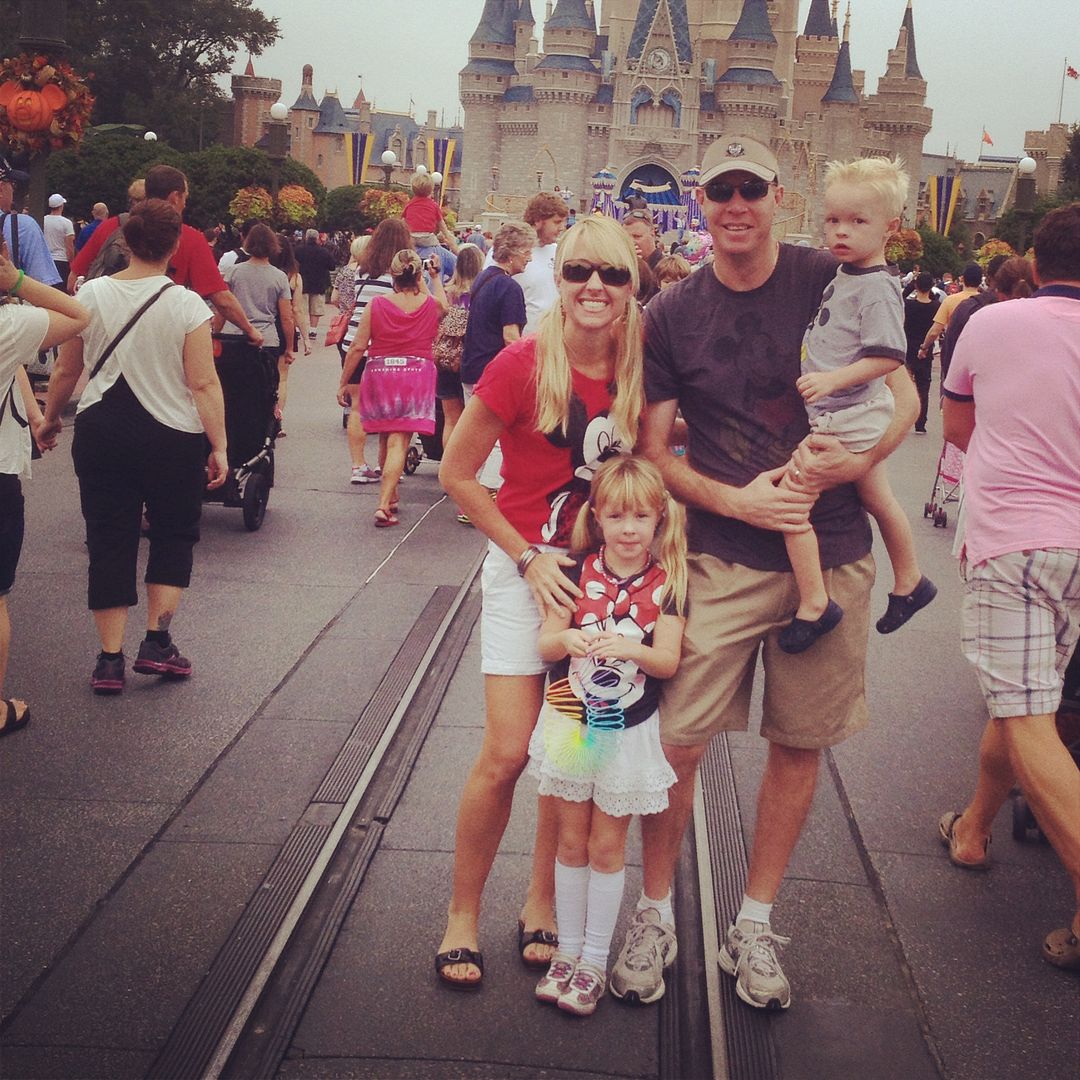 another favorite pic from the trip...
preparty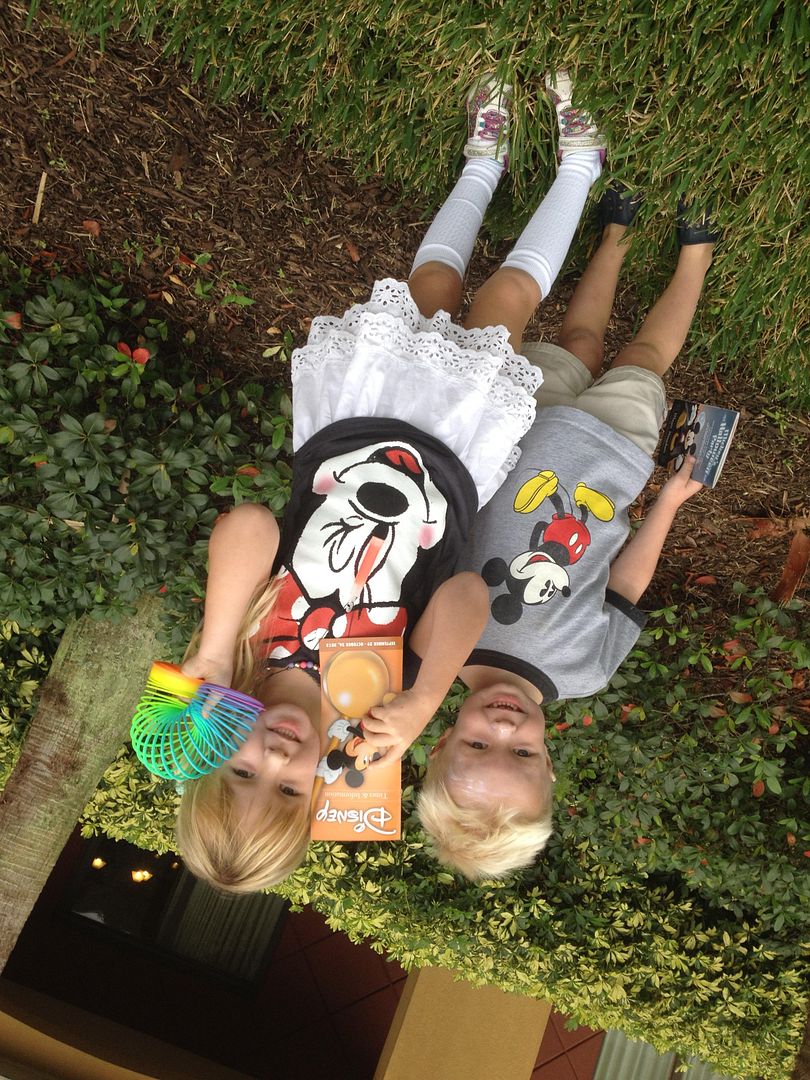 G did great in a real bed all week...we moved him out of the crib just days before this trip bc he was doing some wild and dangerous things in his crib (another post entirely) It did help that we ran him into the ground everyday, but it was pretty cute seeing his little body sprawled out in a big bed.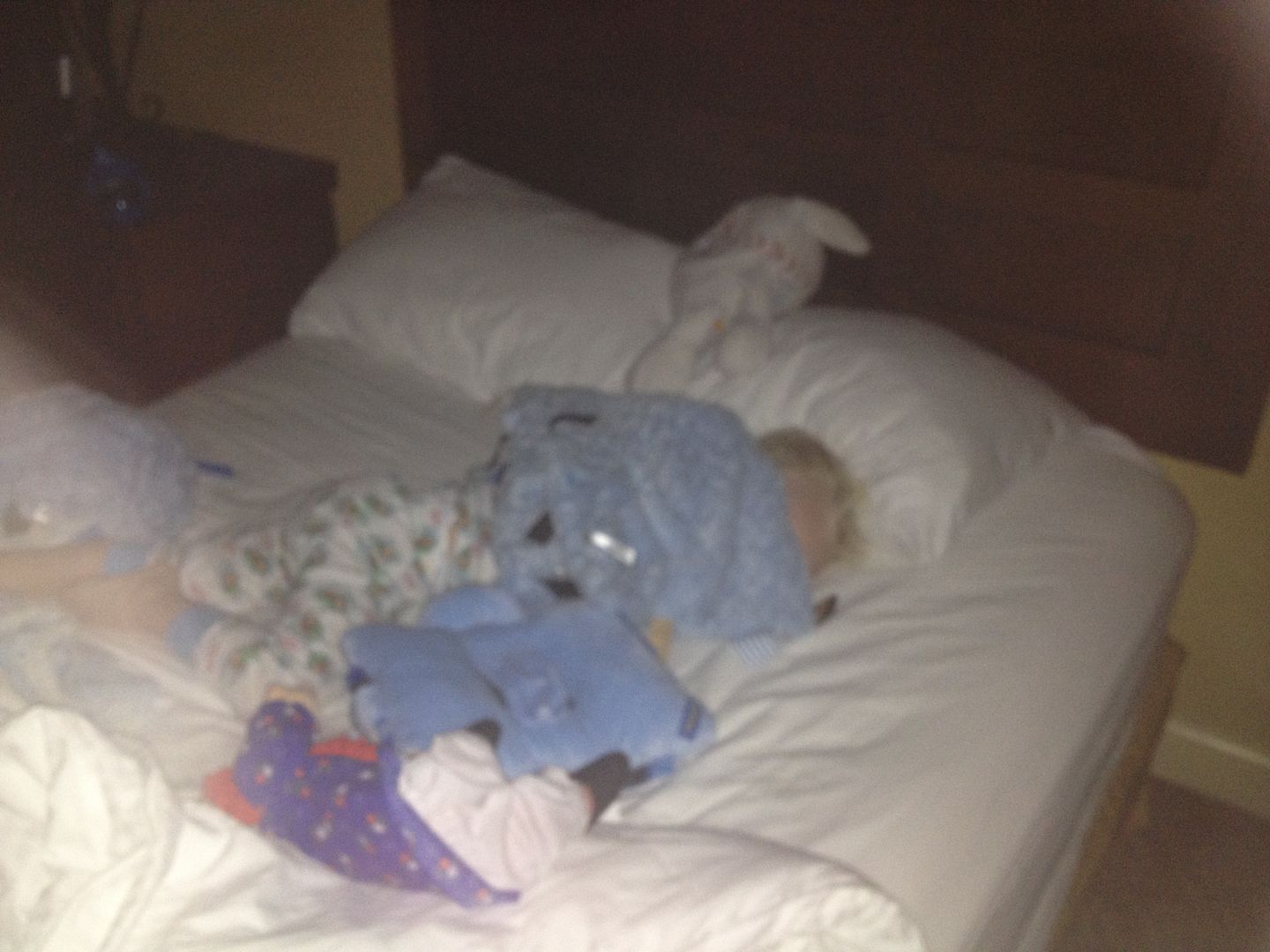 the pools at the hotel were amazing and we could've just stayed at the hotel everyday to play - Grady laid like this on the side of the pool watching a game of catch for almost 30 minutes straight between 2 strangers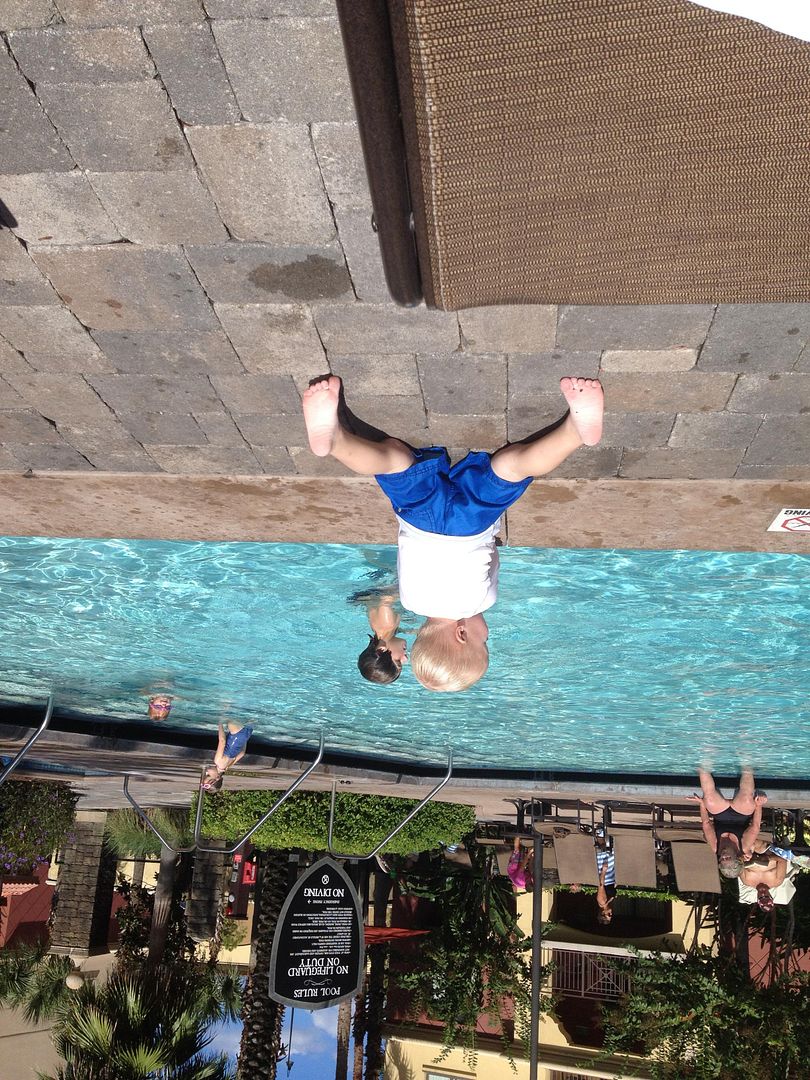 back for some Sea World fun.
G looks so little here to me.
G still talks about Shamu and asks to go back to the hotel every....single....day since we left.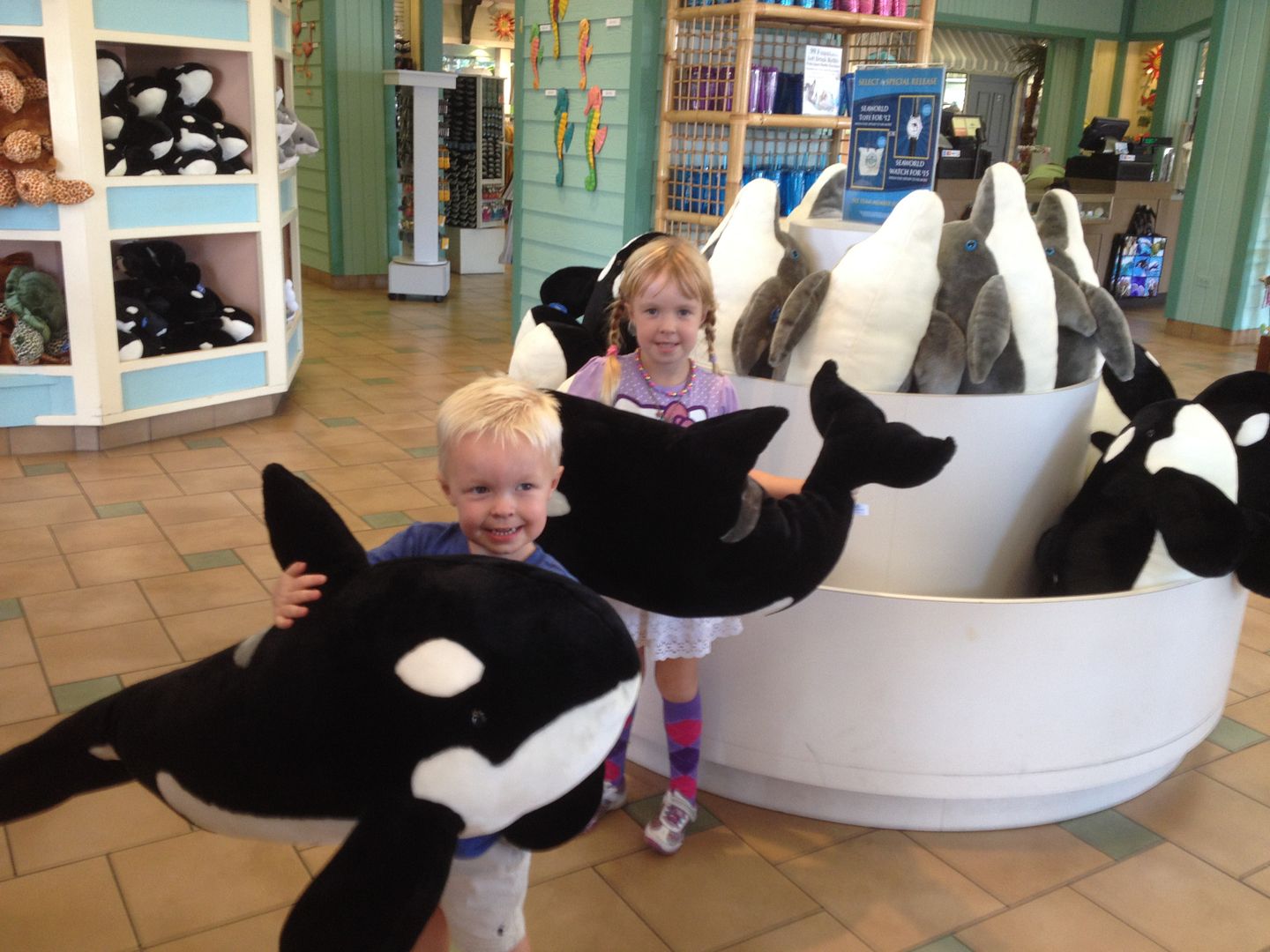 the obligatory pic...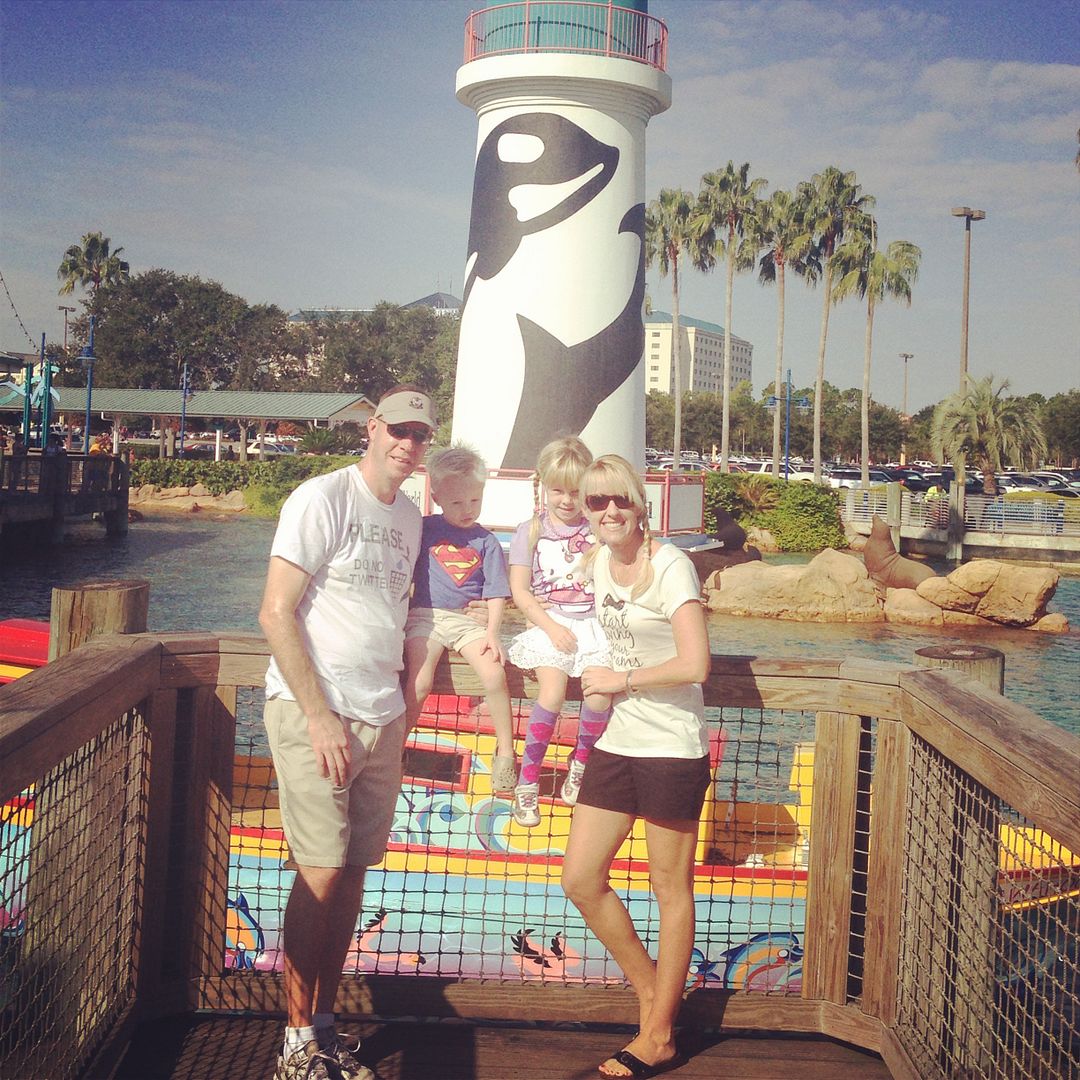 playing house in the hotel...
naps in the stroller gone wrong...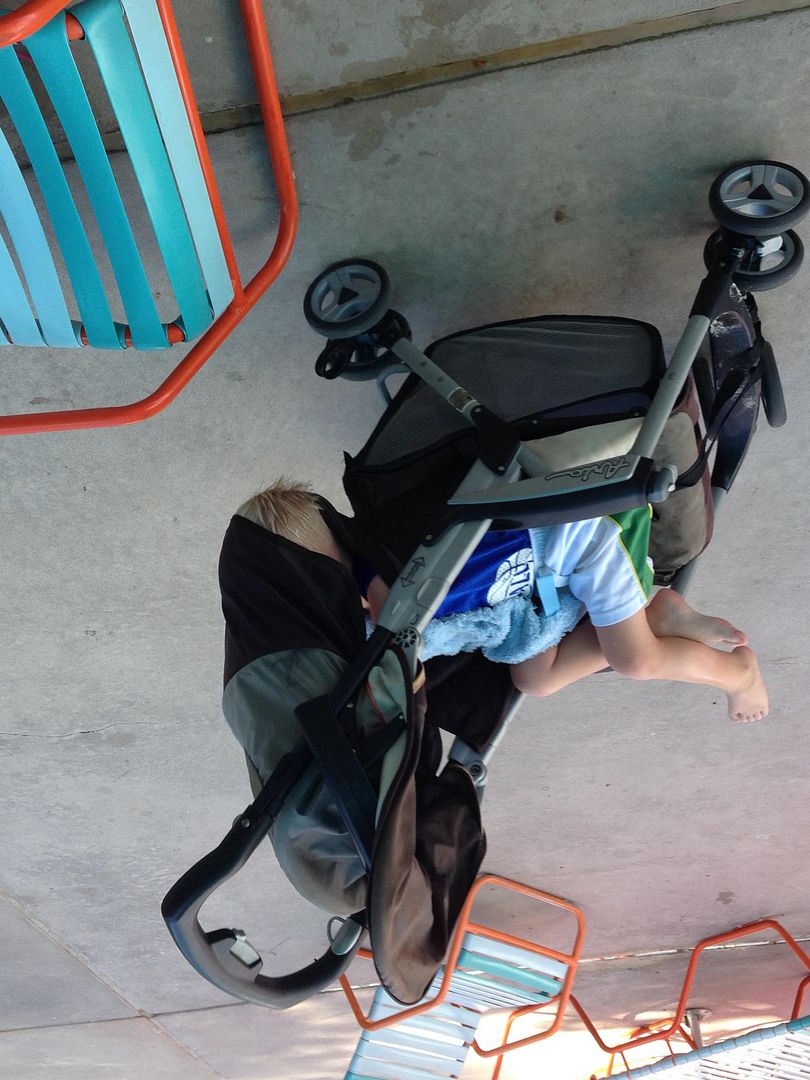 a private moment reflecting on hide and seek and Candyland...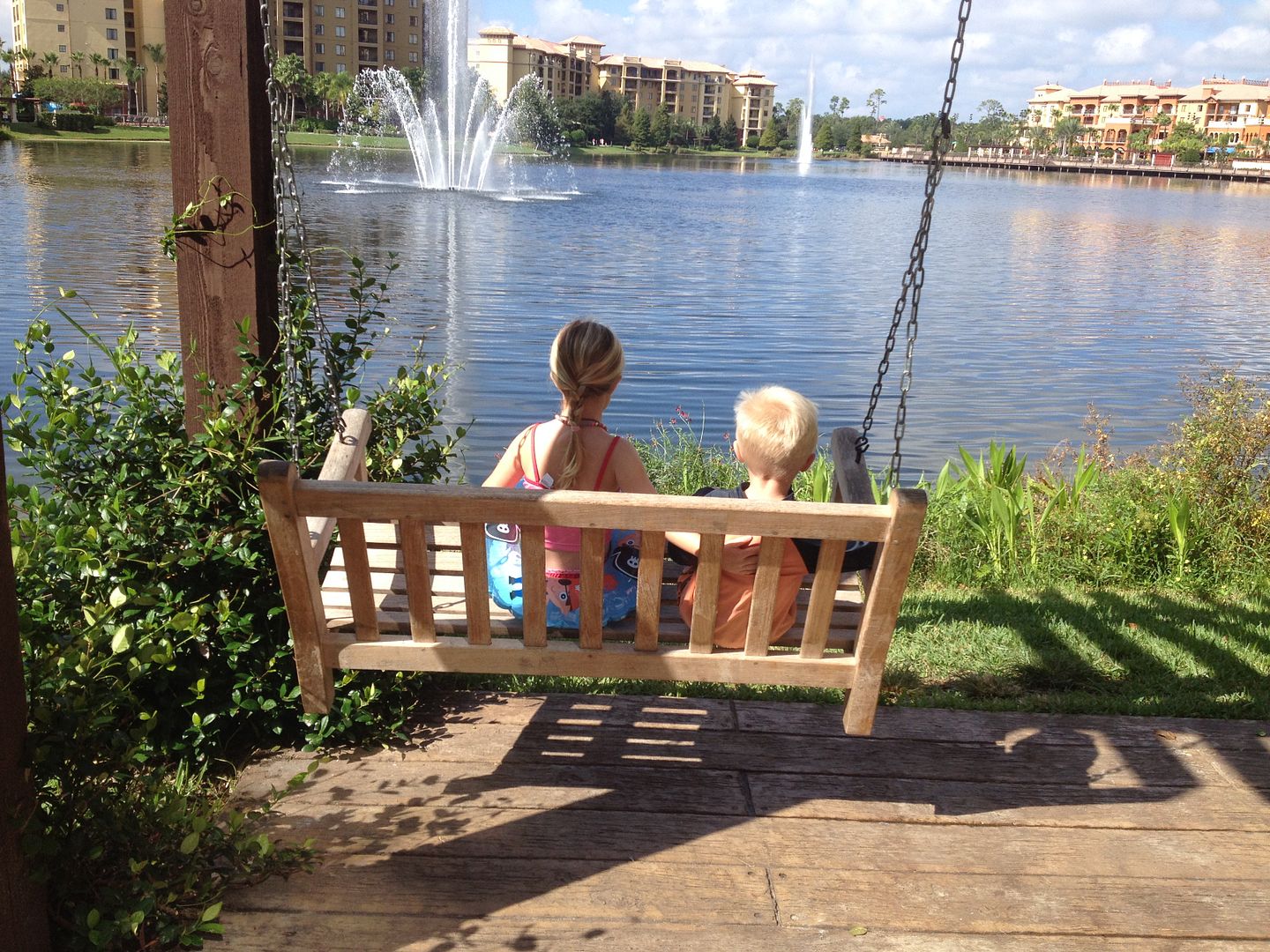 We waited forever to see Snow White while David held our spot for the parade and the kids got punchy so I gave him the phone to play with which we were hesitant to do due to battery issues, but they got so cute and snuggly it was worth it...a nice lady in line took this picture and texted it to me.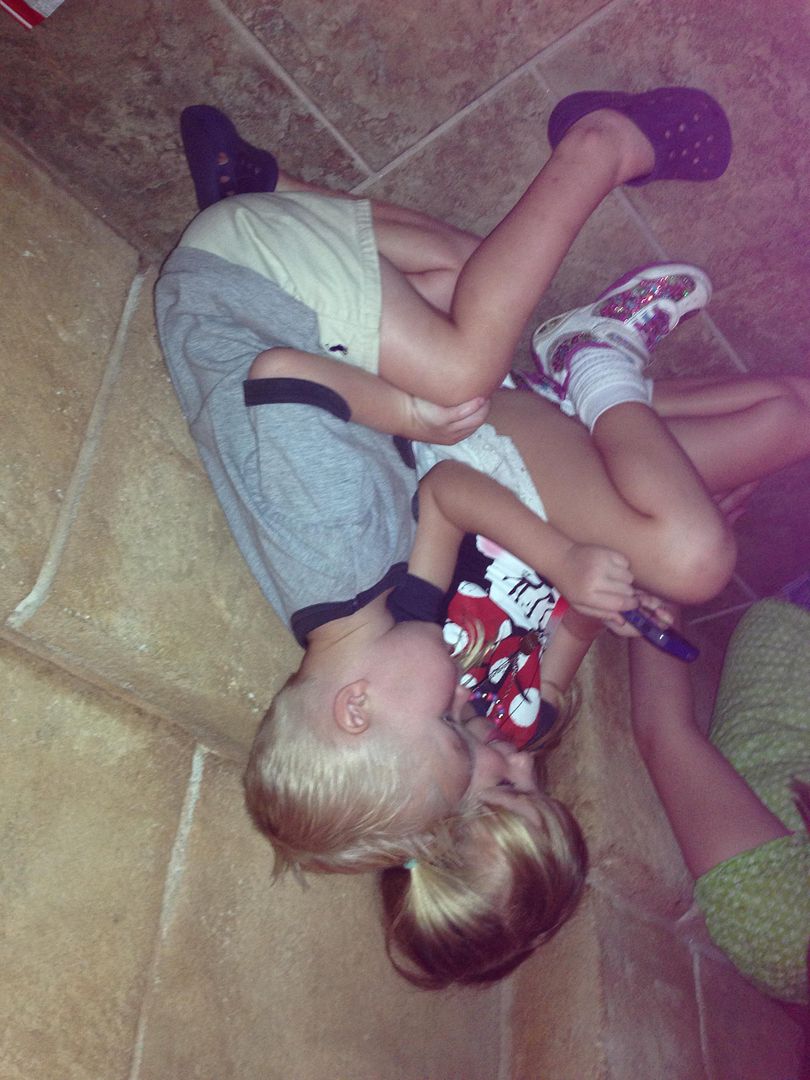 Downtown Disney - lily is mad bc her doll just got beheaded seconds before we took this picture - we handed the stranger the camera, the beheaded doll was discovered and snap.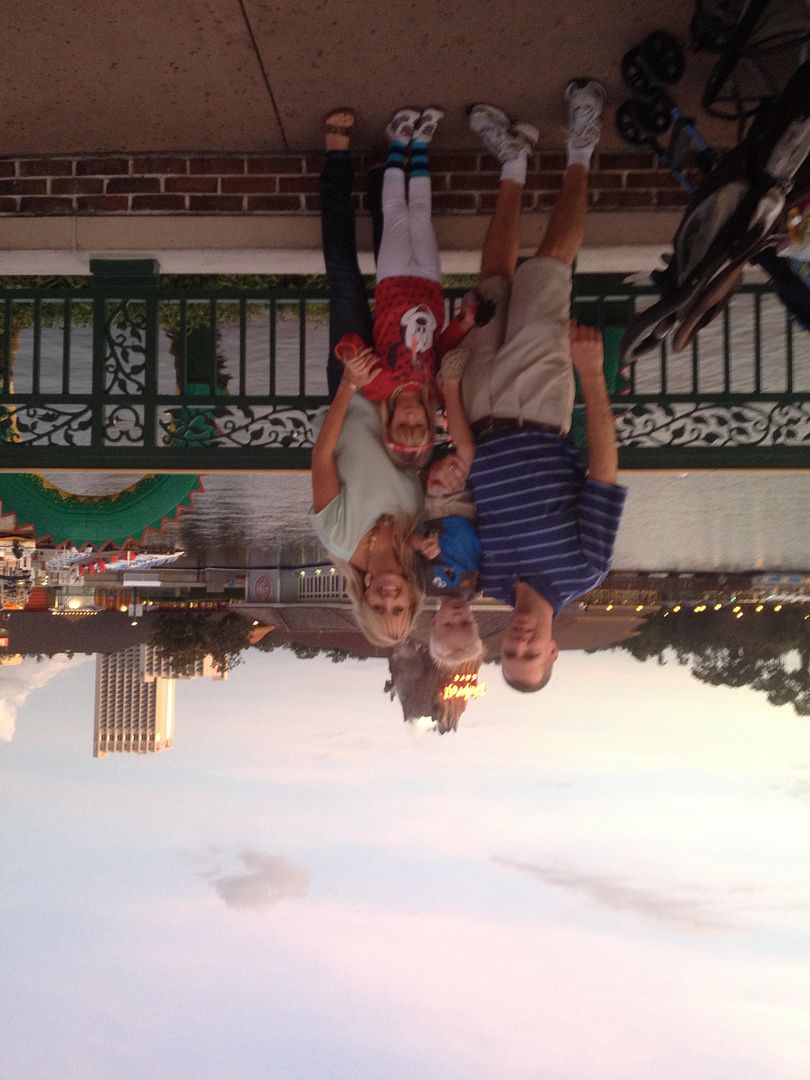 Grady kept playing this stop game when he got punchy.
STOP! I'm Grady.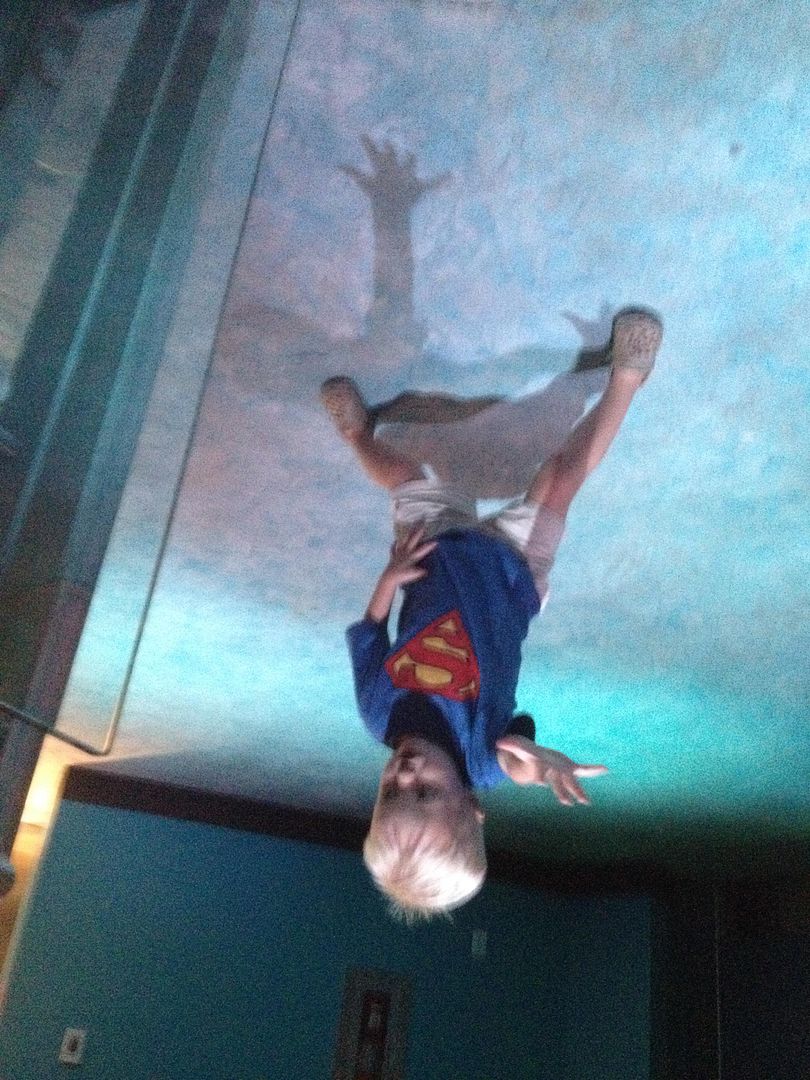 Thanks Dottie for the adorable cooler for the trip and my bday (your bday too)
time to leave, but memories that'll last forever in our hearts!!!!!