(tapping microphone) is this thing on??
hey look at that we're live! It's now July 2012 and we can take a break from the drafts. I was getting tired of the time machine and ready to see some current pictures of the cuties.
oh, there they are....
Lily had Edward Scissorshand attack her bangs so you'll be seeing a lot of headbands in her future.
enter exhibit a...
we went to a baseball game to celebrate the 4th and were front and center for the fireworks, but my favorite part of the night was dancing in the stadium like no one was watching and not caring one bit. Well, I guess that's a big perk of moving to a city where you don't know a ton of people because you rarely run into acquaintances.
Dan had to work so Molly braved the game with 2 kids and they were awesome as always. I don't know if it's because my kids are so little, but her kids seem so old, big and almost pre teen to me.
the whole gang pre fireworks.
and our 2 little firecrackers , lily sporting her new bangs out of the head band and this is a week post haircut! zowie! Grady got a buzz cut too and he seems to look older since his haircut and Lily seems to look younger because of it! ha
My mom the crafter always has an activity for the kids and it's so sweet.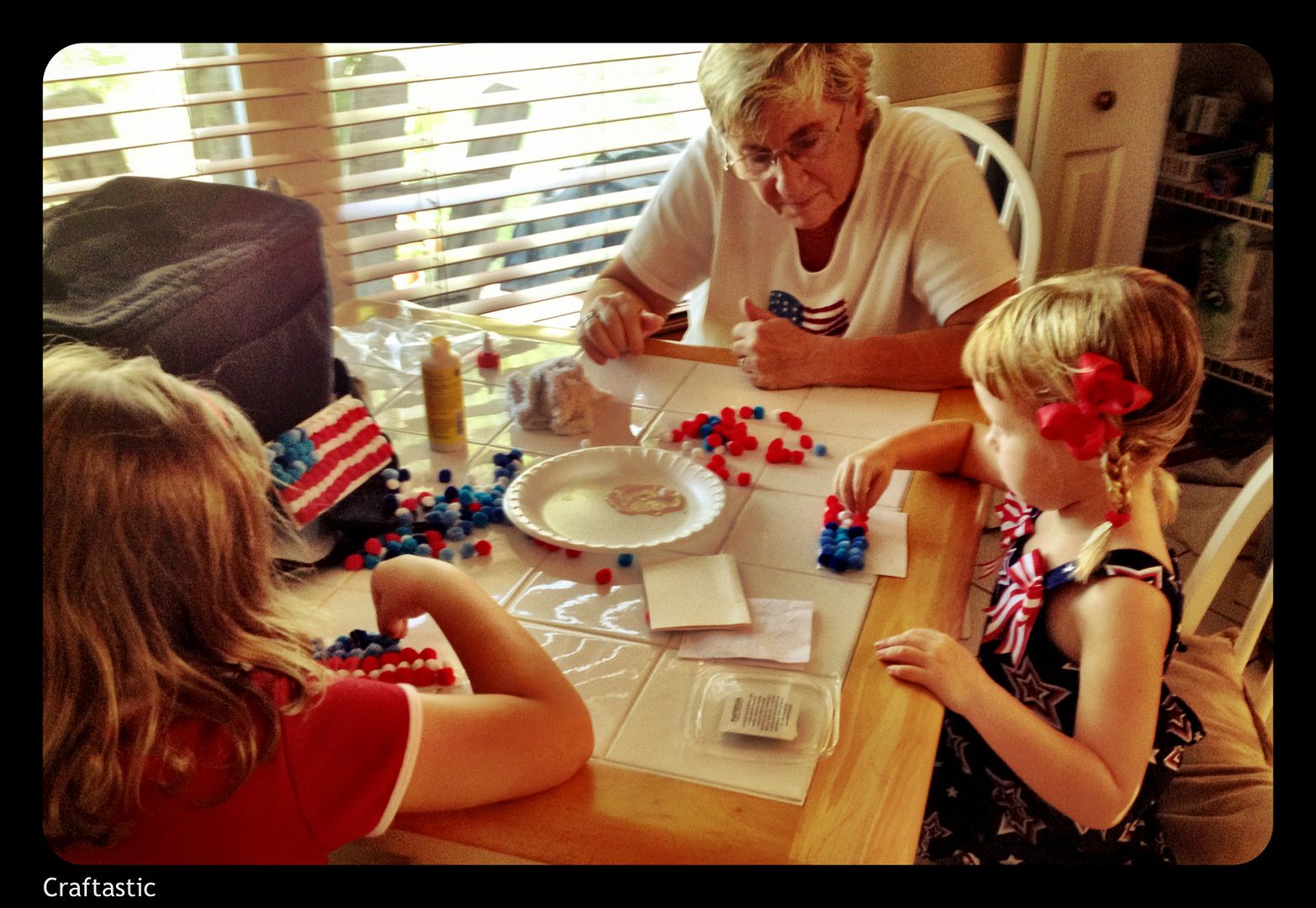 I've noticed I have 100 pictures of David with the kids , but not that many with me so I'm starting to step out from behind the camera more and make it a point to hop in pictures with them more.
and make sure I get snuggled up with my babes so they know how loved they were when they look back on their "baby pictures"
and the cousins together growing old together.
Grace is SUCH a ham and such a neat role model for lily to bring her out of her shell.
But Grady doesn't need any help crawling out of his shell. He's 21 months old and there is no shell in sight.
He goes through his life with this open face smile and exudes joy and a zest for life that is contagious to be around.
Even tho it's 106 degrees outside, we can still bonfire right?
Grady is not a fearful kid persay and was happy go lucky with the little fireworks the kids were toying with, but once the real fireworks started, this was the face frozen on his sweet little face.
He was absolutely TERRIFIED! And is his defense the fireworks were about, what seemed like, 10 feet away from us. The deer in the headlights face ended shortly thereafter and the crying started so he had to go inside for a little boom boom break. He was literally shaking and trembling with fear as they went off overhead. Once inside, he settled down and resumed business as usual.
(note: that's my mom's coffee table!!)
I can't believe Lily is one of the "big kids " now and she wasn't phased by any of the fireworks and was eating them up with her cousins.
As fun as it is to peek into the past, it's also fun to celebrate the present.....I'll try to sprinkle the drafts in more sporadically then all at once. Hope you enjoyed the time travel. Life is good!