I never know who to say Happy Father's Day to first because there's David, my dad and David's dad. All 3 men are amazing in their own right and it's crazy to try to celebrate them all just so. Then there's my incredible brother in laws and friend's dads are great too; although they're not
my
dad still they are an inspiration in the dad world too.
So I'll start with David. When we married in 2001, he had zero experience with kids. As in never changed a diaper, soothed a meltdown, or even read a child a story as far as I knew. I would oooo and aaaah over babies at church and he'd give me the obligatory "yea they're cute" but they didn't make him do heart cartwheels like they did to me. I knew he'd be a great dad because he had a wonderful father himself as a role model and was just a nice guy all around, but you never know until that baby is placed in your arms.
Then we couldn't have babies for a very long time and I saw his support, drive and determination on the long path we took to get there and I knew he was going to be an amazing father because he loved our baby that we hadn't even conceived yet so I got a sneak peek for 4 years as we struggled, falling in love with him even more as we both unturned every stone possible.
Once Lily was born, I assumed I'd be the expert in child rearing and he'd follow my lead. I had 15 + years experience with children as a teacher and a counselor so of course I'd be the one we'd go to for answers. He is the one we go to with questions about finance since that's his field so it seemed almost natural that I'd play that role.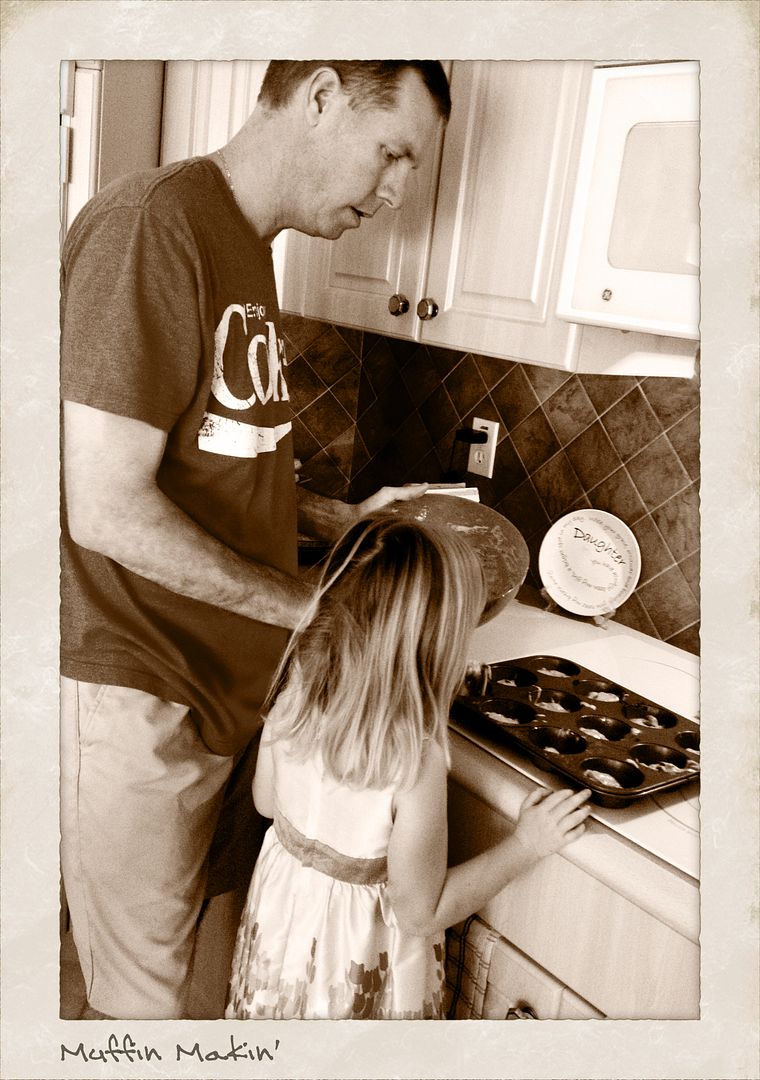 But that's not exactly how it happened. Yes, I helped and coached him through Lily's first tantrums and the proper verbiage to use, but he has become an expert in his own way teaching me things about being patient, learning everything is a phase and not to get overly worried about much. He just goes with the flow about most things with Lily and Grady and doesn't outwardly show worry about anything pertaining to them. Always the rock and soft place to fall with them and with me. I remember being in the hospital after lily was born and he rolled over in his sleep, sat up for a minute and said to himself out loud "I can't believe she's ours" and I smiled inside knowing the amazing father I was about to meet.
Rivers run deep with David and he has so many layers to him, but the average person wouldn't know that just from meeting him. He's not the type that wears his heart on his sleeve, but he does with the kids and they have such a hold on his heart; it's beautiful to watch them interact. And learn from. I thought I knew David so well after being married to him for 6 years before having kids, but they have pulled out this part of him I never knew existed.
He's a movie star when he gets home from work. You can set your watch for when he'll be home so the kids always know he's dependable and always there for a hug and kiss anytime of the day. Especially when he gets home from work. And they cover him with octopus arms we like to call it.
He always puts his kids first and I'm always urging him to do something for himself, like golfing, fishing or even play cards with the guys, but his favorite place to be is with them. They are wrapped around his heart and they know it and feel secure there.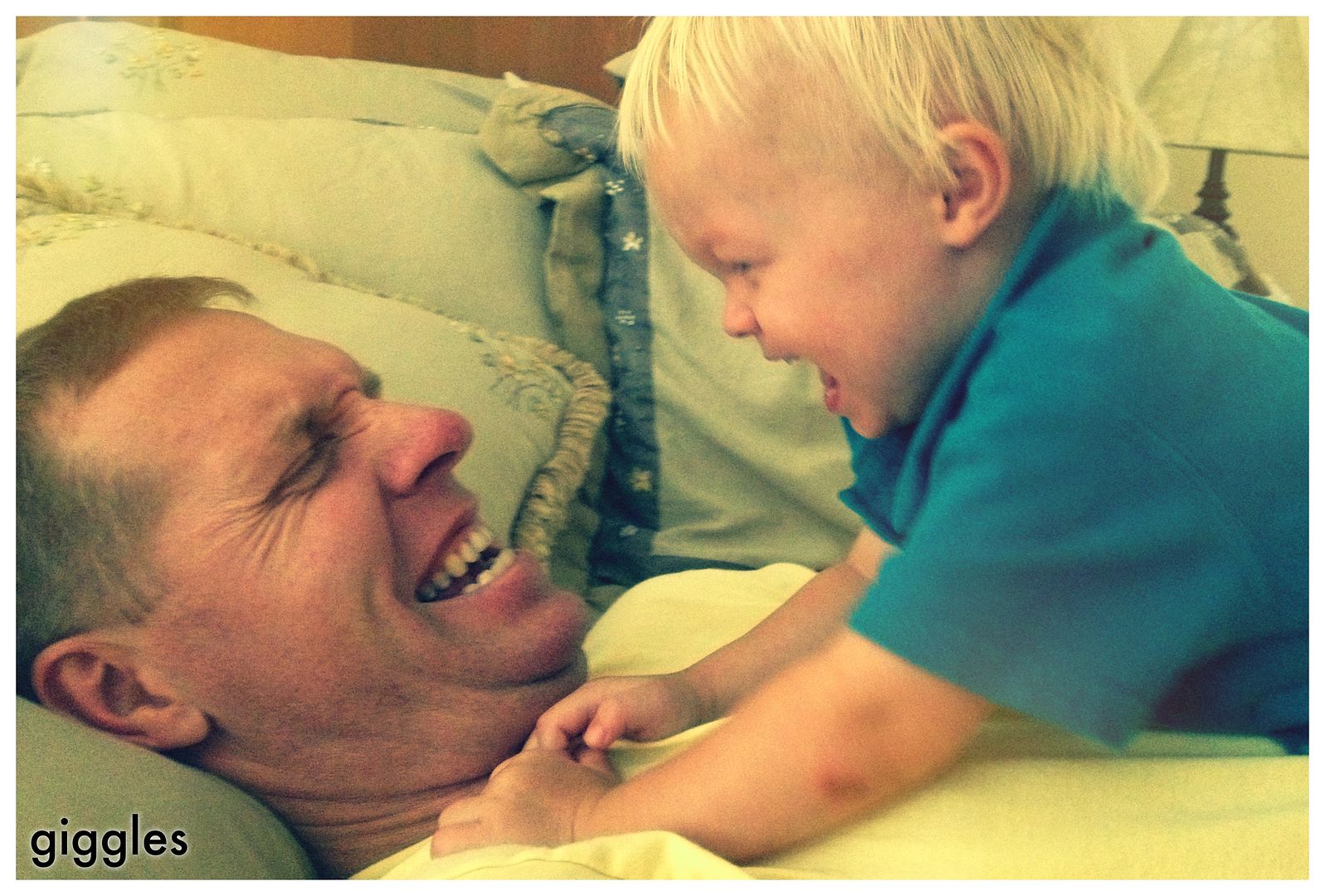 What a gift he's giving to them and he doesn't even realize the extent of how far this will take them in life.
Even though he didn't have years and years of experience with children before Lily and Grady, he's such a natural because he was filled up and marinated in love by his family for the 30 years prior to Lily and Grady entering the world and that's paid off ten fold. So he continues the tradition of love and passing on more than he can ever imagine.
He is a get down on the floor and play with the kids kinda dad. If he had a choice to do anything in the world, it would definitely include being with his kids.
It's neat to share this life with someone who loves these amazing souls as much as I do ; even though that level of love is unattainable to touch and indescribable with words for us both, I can see it in David's eyes and in his actions every single day.
I love seeing the joy the kids bring him and how they make him light up, step out of his shell and become a kid again too.
I've never seen him lose his cool with them and even though they can push some buttons, he is cool, calm and collected during it all.


He packs lunches, changes diapers, gives baths, does laundry, cleans like company is coming and is an awesome person to have on this crazy team called life. He does it all unsolicited and I want to scream out loud in appreciation for all he does for his family.
Whenever he gets on my nerves about silly things, I think about all he does for us and suddenly the annoyance dwindles and I think about how lucky we are to have him.
The biggest thing he has taught me as a parent, is the ability to be present with the kids and he never seems to multi task.
He's never on his iPad, texting, watching tv or on his phone or thinking about the laundry that needs to be folded when he's with them. It's like the whole world stops spinning when they're around.
I don't know how he does it, but it's inspiring to see and I'm constantly learning from him.
and the kids reap the rewards everyday because of him and you can see it in their eyes and never-ending smiles.
One of the driving forces behind David's inspiring fatherhood is his own dad Larry. He has a heart of gold and nothing is more important to him than family. Nothing.
He's a good ole boy with a strong southern accent and the salt of the earth kind of guy. He has the best sense of humor and is like a second dad to me. He and my dad are best of buds too which is super cool and a win-win for everyone.
I know where David gets his kindness and patience from and I tell his parents thank you constantly for giving everything they had in them to raise David and his brother into such awesome men.
He loves to fish and hunt and has passion for anything he does.
and the most important thing in his world is that his family is happy and he's with them.
and he'd help them at a moments notice or a stranger on the street. He's just that kind of guy you fall in love as soon as you meet him. You can see his gentle heart and kindness just in his eyes.
Lily and Grady don't know just quite how lucky they are to have such the support system they have, but we realize the power of his influence and everyone around them that subconsciously chant "you are special. you are loved. you are important. you matter." with the quality time they spend with them.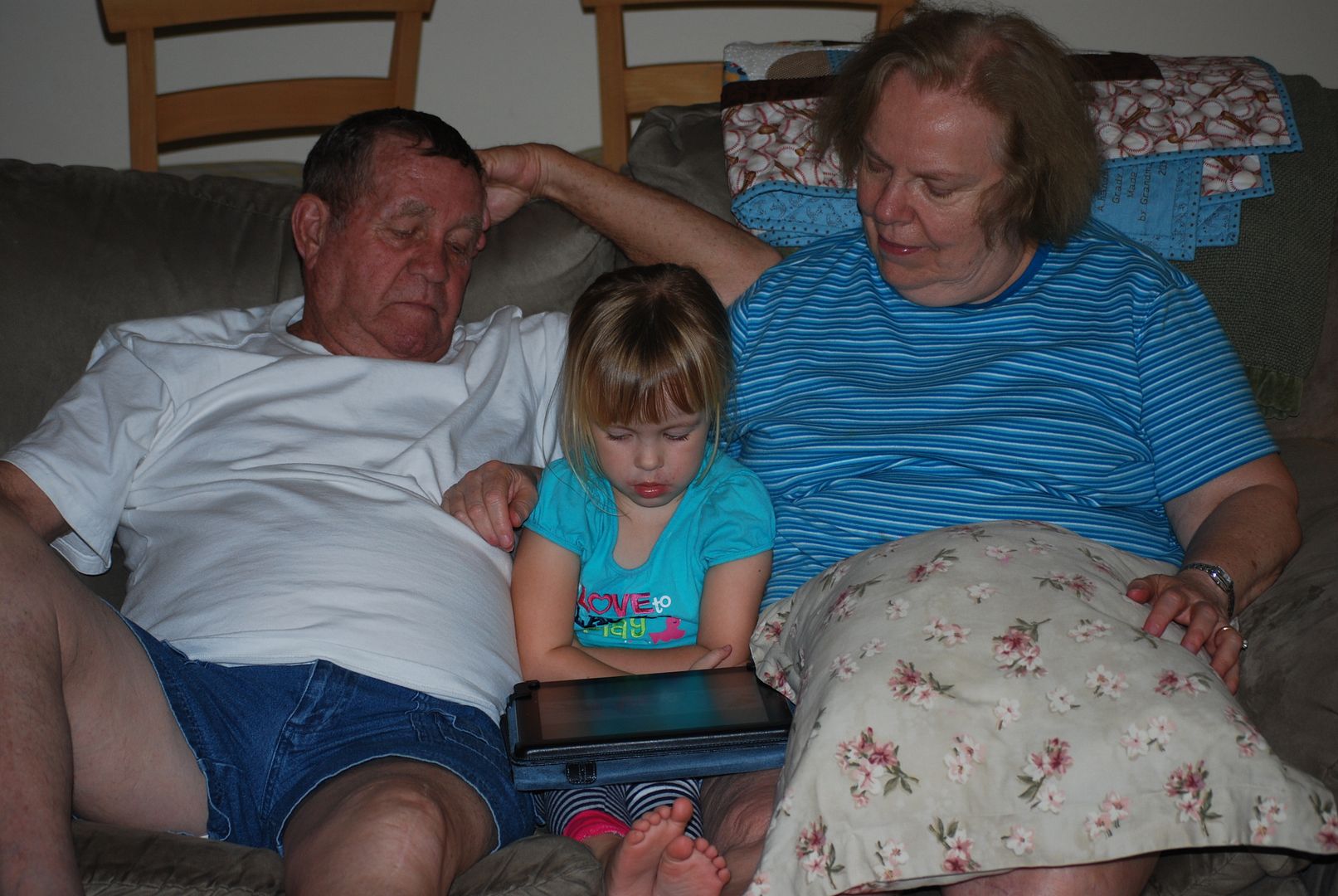 and that is a gift they'll have for the rest of their lives.
and nothing brings me more joy as a mom to see them light up when they're together.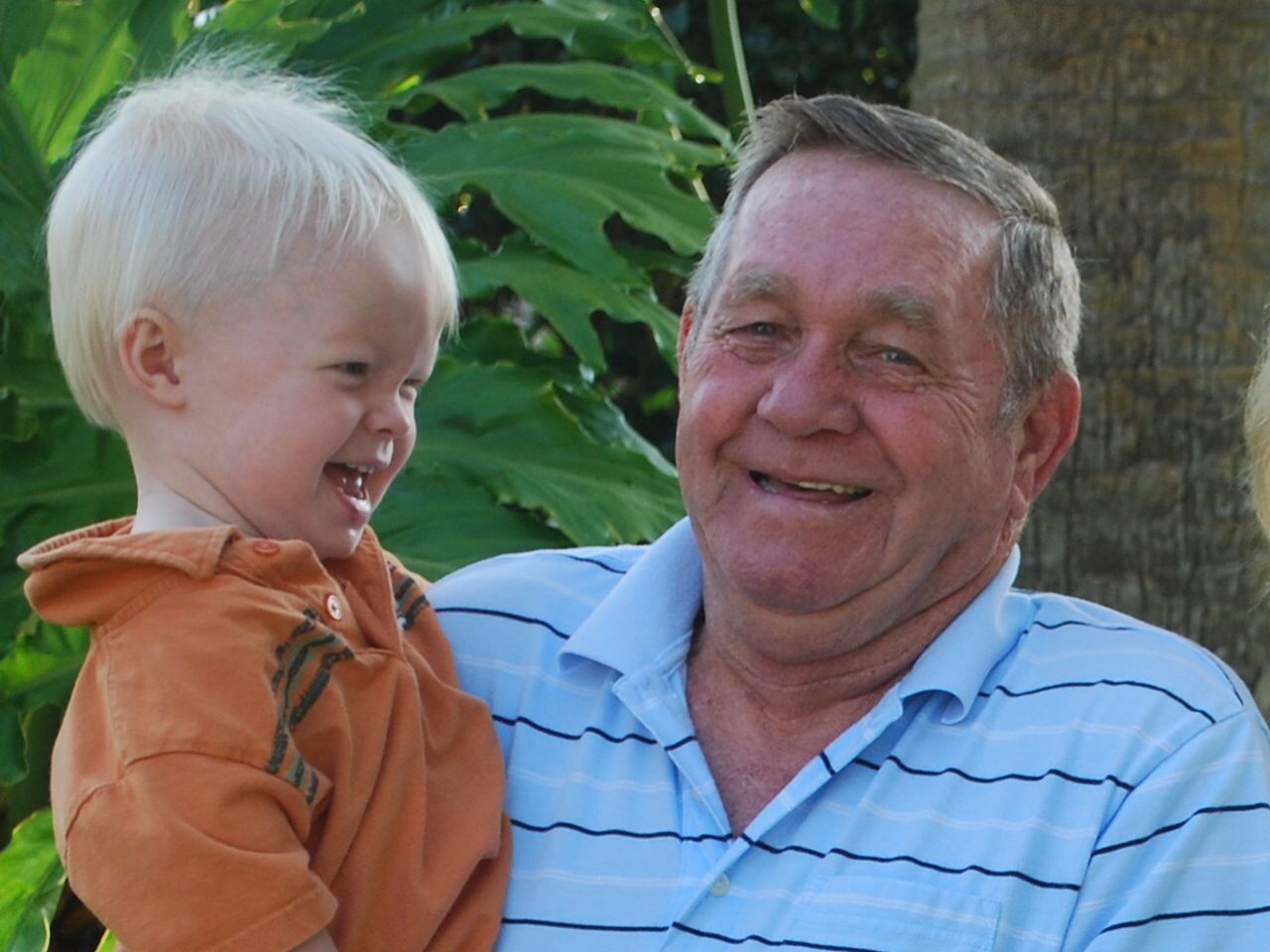 and bring out the kid in them again.
As their Papa, he gets to enjoy and love on them without any worry attached which seems like the best of everything in one breath. Our kids benefit and are so lucky because of him.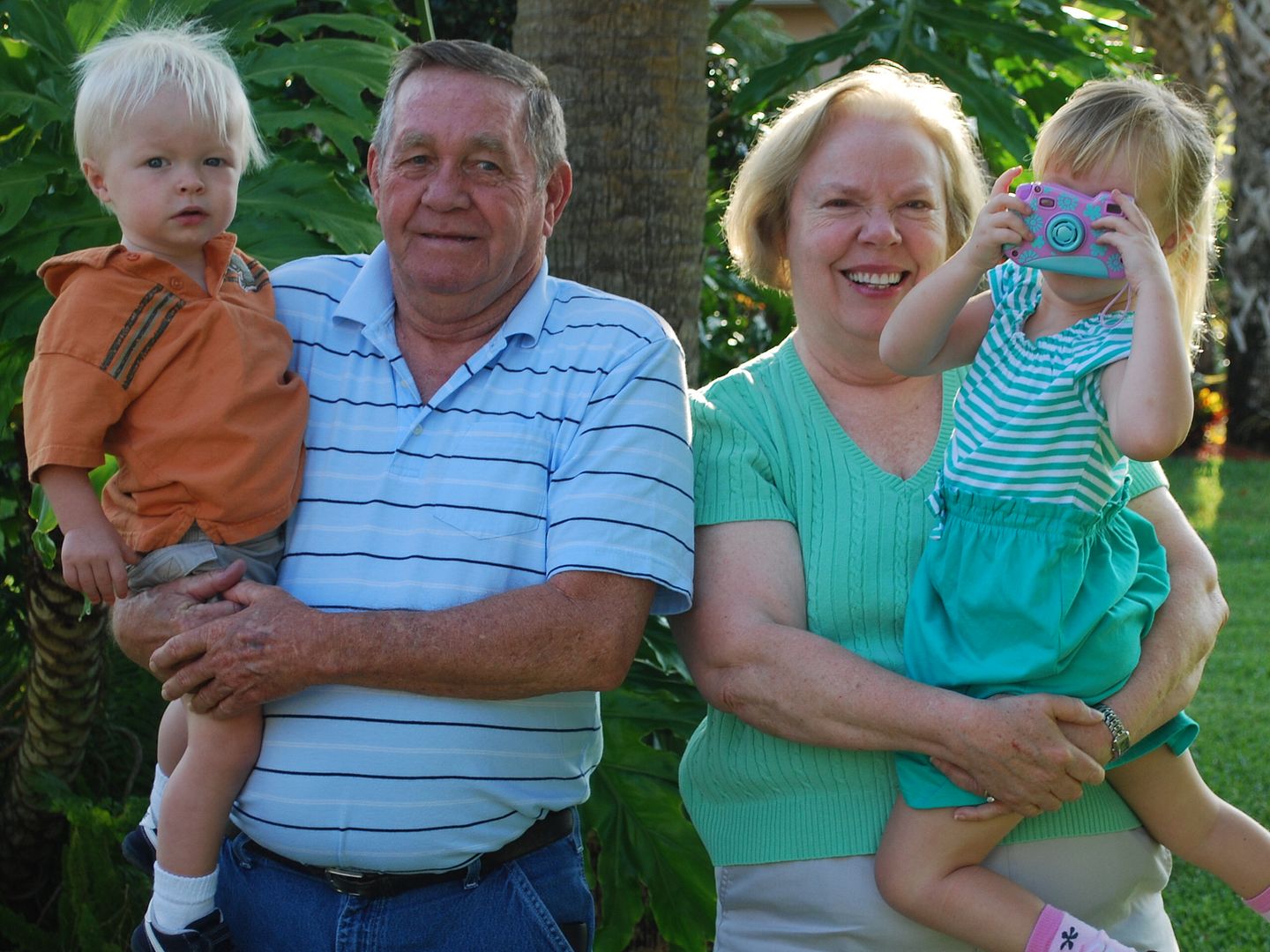 And then strolls in my dad. For the last 37 years, he's been the epitome of what a good dad should be. I tried to capture what he means to me and his family in our
moving post
and his
bday post
, but don't think words could ever do it justice. He's ALWAYS been there for his family....no matter what.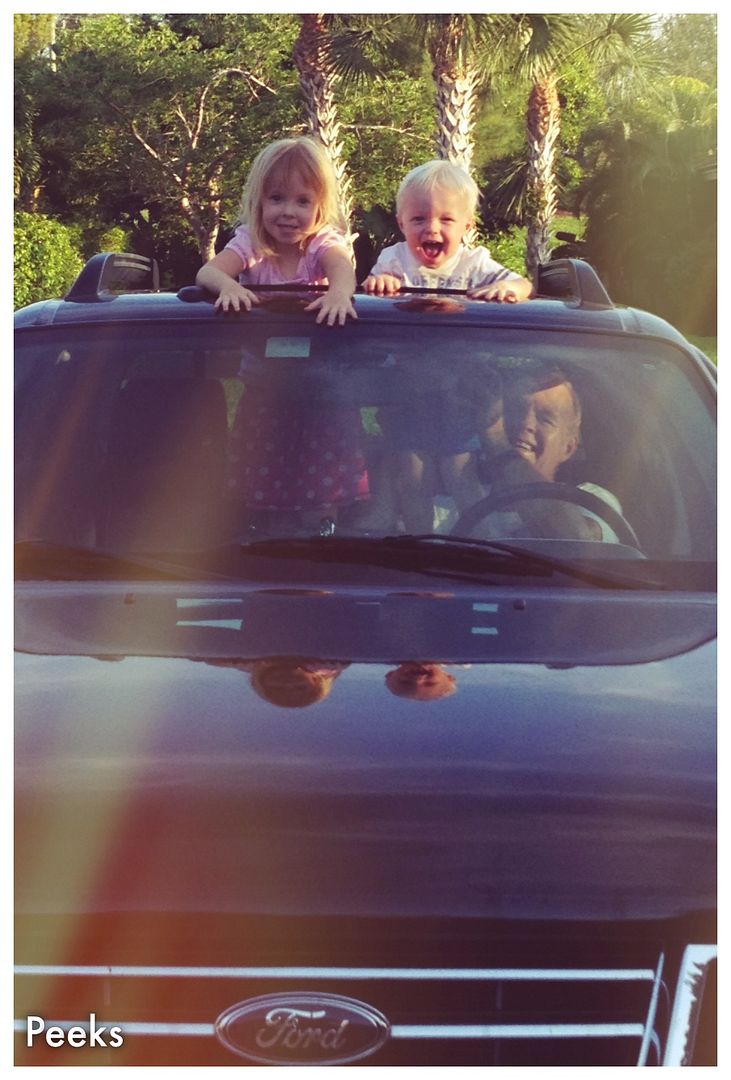 I don't think he ever missed one of my soccer games or activities at school and is the guy everyone in our family calls to hang a fan, wait for the refrigerator guy, volunteer in our classrooms, or tell you what's on sale at WalMart.
I have a voicemail from his last night telling me where to get peanuts on sale this week then a text this morning that my favorite candy nips are on sale at Walgreens this week.
If you think he's a great dad, you can only imagine what a great Grandpa he is to his 6 grandkids. He eats up all the pictures and stories like his life depended on it and listens and hangs on your every word when you're telling a story about one of them. He relives his joy of being a father all over again when he's with his grandkids retelling the stories of us when we were young.
I get newspaper articles from him daily that he thinks will interest us and it could be for one of the girls or a video he thinks Lily or Grady might find entertaining.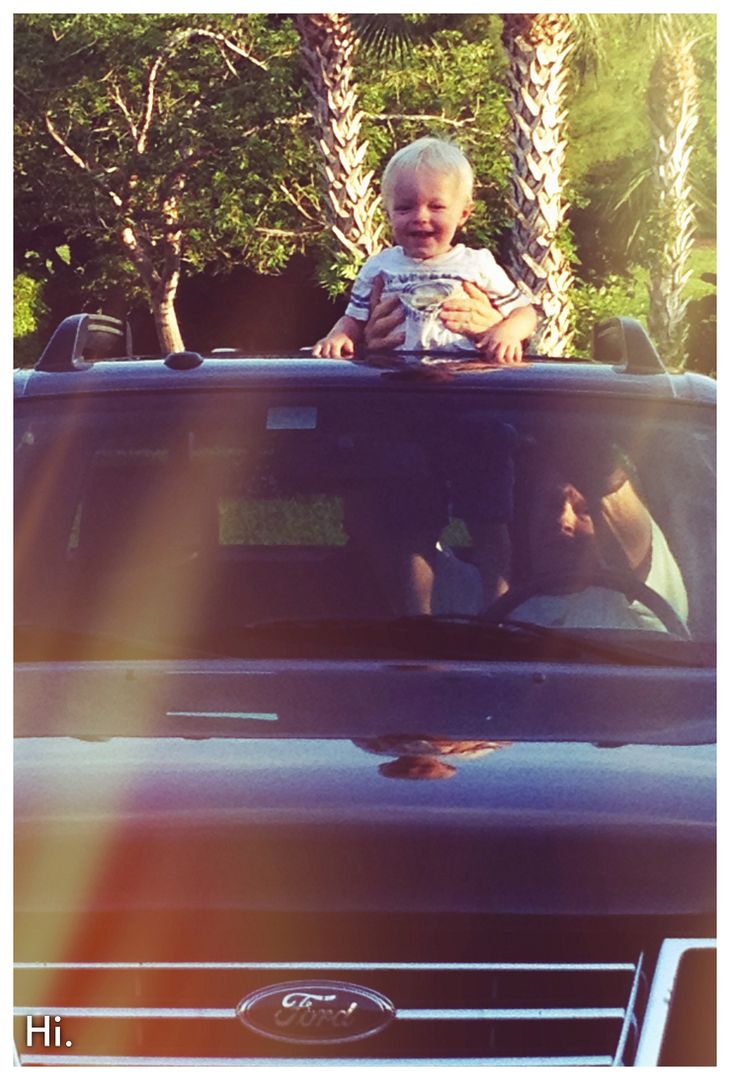 This is the first Father's Day in a long time we haven't been together and when I called him to wish him a Happy Father's Day he said "everyday is father's day when I have such neat kids like you Jen and Molly and the way you treat me." I almost dropped the phone.
The kids face lights up when he enters the room...and so does his.
He is another great one who is present and fully engaged with the kids when he's with them. He's never distracted and retells cute things they did to anyone who will listen.
He's a jokester, reads a million and 1 books with them, would jump in the bounce house with them, walks the neighborhood with them holding a publix bag, picking up litter with the kids teaching them the importance of being responsible.
He was a great role model growing up and that legacy continues into grandparenthood.
So there's lots to celebrate on this Father's Day. I feel so lucky to have the influence of these strong men in Lily and Grady's life and mine as well. Then there's Uncle Duane, Uncle Dan, and Uncle Jamie too that are in the chain of powerful role models for everyone on this wonderful holiday where we celebrate such great fathers. I'm constantly learning from each one of them in so many different ways and can't believe how much I've hit the father jackpot from everyone.
Happy Father's Day to all of you for working so hard for your families!!
and just for giggles, to look back at previous father's days we've shared since David became a dad, click for
Happy Father's Day to all the amazing fathers out there who are the whole world to your children. xoxo