Lots of balloons and confetti around our house lately with a whirlwind of birthdays! First Bridgid's twins. then brother-in-law Dan. then David. then dad. then brother in law jamie, then niece Katie. My sisters and I all married men who have birthdays within a week or so of my dad's birthday. We all married Virgos. David's birthday is a day away from my dad's. My birthday is the same as David's mom's birthday. (cue twilight zone music) I'm not a big zodiac sign follower, but there are many coincidences that must mean something to a tarot card reader somewhere. Still with me?
I digress.
I feel like I hit the father jackpot when it came time for God to pick out a dad for me. He is kind, loving, thoughtful, patient, happy, and loves his family more than life itself. We've all felt it since we were born and still do into adulthood. Well, he has a big birthday today (coughcoughseventycoughcough) and boy did we celebrate this weekend!! He declared "no parties", didn't want any hooplah or going out to dinner like we do every year on his birthday. So we agreed. Girl Scout's Honor
Kind of.
Well, we didn't have a party
on
his birthday like he asked, but 2 days before doesn't count right? And we didn't go
out
for dinner like we always do, but we cooked dinner
for
him so that doesn't count right? We didn't have any hooplah, but a yummy cake we knew he'd love because of his sweet tooth and just because we had a bunch of balloons accidentally floating around the house doesn't count either right? We didn't have surprise guests & jump out at him yelling "SURPRISE" when he thought he was coming over to pick us up to go to Cheeburger-Cheeburger for fun. No, that wasn't us that broke all his rules. His girls would never do that! We always followed his rules growing up and still do to this day.(nose growing)
Well, we took matters in our own hands and so glad we did. Planning for his big day was as much fun as blowing out the candles with him! All eventy-say of them! We felt like we were preparing for the show "This is Your Life" as we called childhood friends using our maiden name so they'd know who we were, calling and emailing coast guard buddies, soccer friends, Motorola colleagues from his 30 years there, refing friends, anyone who knows how special he is asking them for a story, a memory, a compliment, a sentence, a novel, whatever they could send about our dad. We split up lists, we scoured the white pages looking for phone numbers, emails, to ask people we knew and people we didn't know what they loved about our dad. We sent emails, we left messages, sent smoke signals not sure what we'd hear back in return.
The.
response.
was.
overwhelming.
It was beautiful!
It was magical to read.
We had people coming out of the deep deep woodwork to write or call to tell us a way our dad had touched their lives and the common theme that rang true in all the stories is that he made so many people feel special, loved and important just like he had for his family for the last 70 years.
At last word count, it was over 10,000 words.
(pressing pause button) I'll let that sink in for a minute.
10,000 words. As in TEN THOUSAND words of love said about our sweet dad and it brought tears to our eyes to see it all come together and truly know the amount of inspiration he's had on so many people far and near. Funny stories. Compliments. Sad stories where he helped a friend. Kind stories. Loving stories. Happy stories.
We compiled the stories into a beautiful book with pictures. And boy did we find pictures! We pulled out our shovels and did more digging and found some from all over. Hundreds of pictures. His baby pictures, teen pictures, family pictures, grandchildren pictures and pictures of his beautiful life coupled with the words was something he'll have to know just how special he is to not only his family, but so many others that poured out their hearts to him with gratitude and love! We knew he is a special man, but to have so many others articulate it just like we had felt our whole lives was one of the most heartwarming experiences of my life! To say he is loved by many is an understatement.
and boy did we burn the midnight oil assembling, analyzing, cutting, pasting, strategizing the book so it would be absolutely perfect for our favorite dad...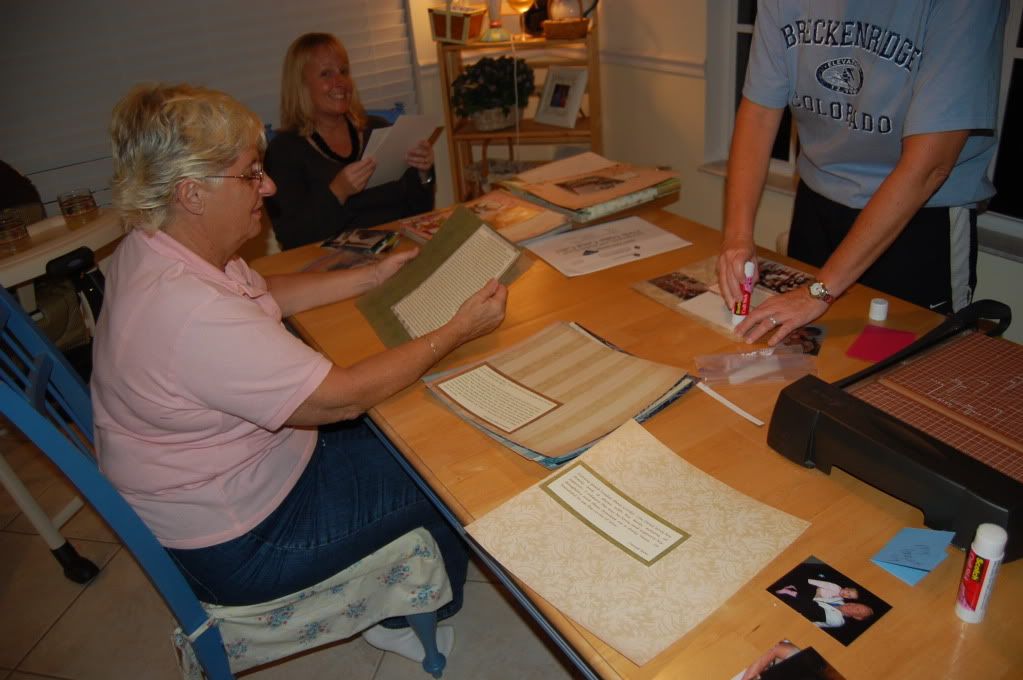 I lost count, but it had to have been over 60 pages once assembled...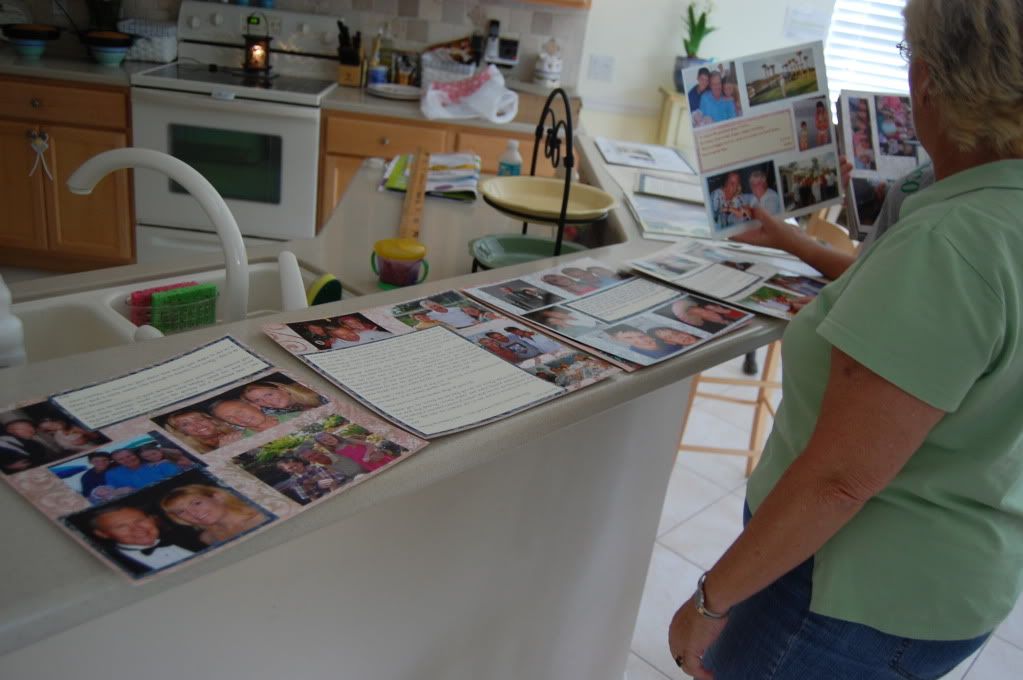 it was such a fun labor of love...didn't even feel like work...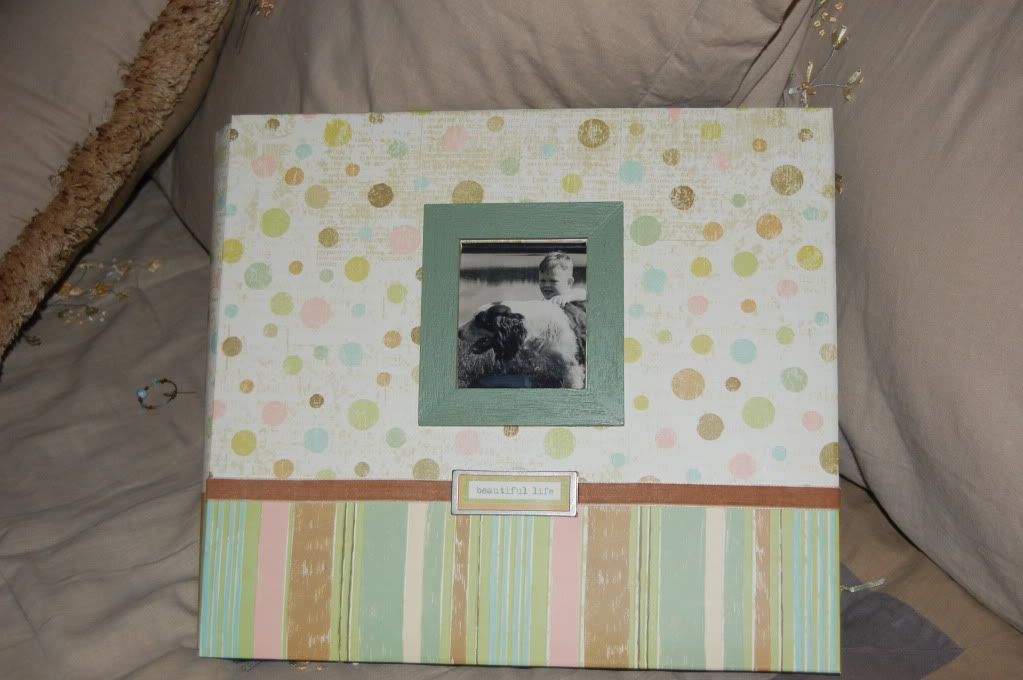 each page was a different memory, a different story, a different lifetime all randomly put together to make up his beautiful life...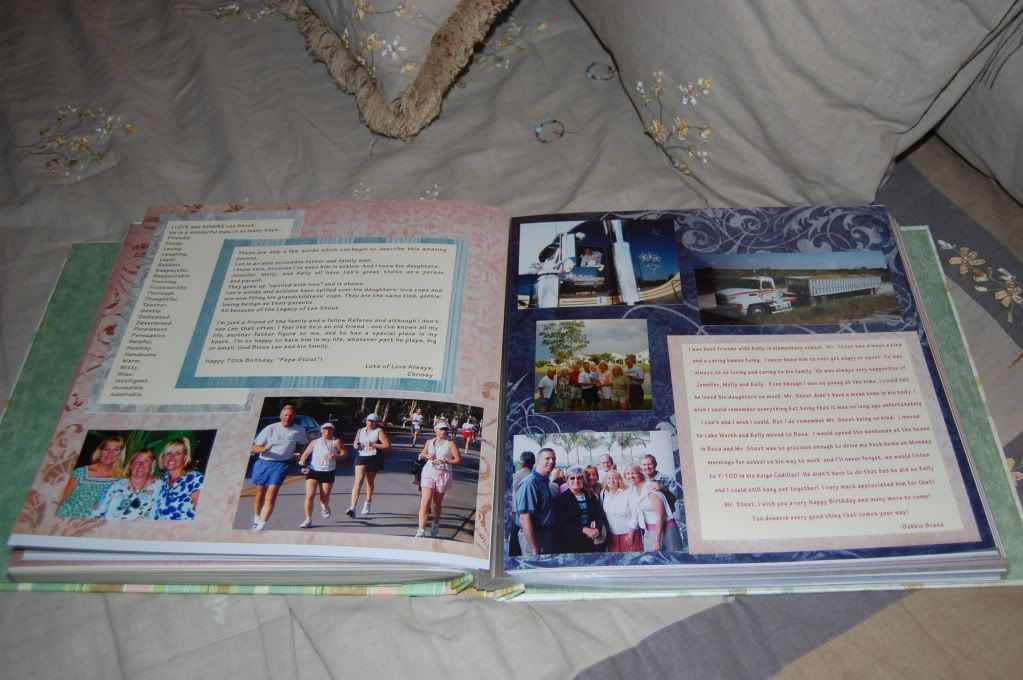 it was like were in a time machine going through boxes and boxes of old pictures...
dad and his dog Lassie - oh my cute...
he could've been a JCPenny model back in 1957
and he perused each page with such appreciation and couldn't believe who wrote in...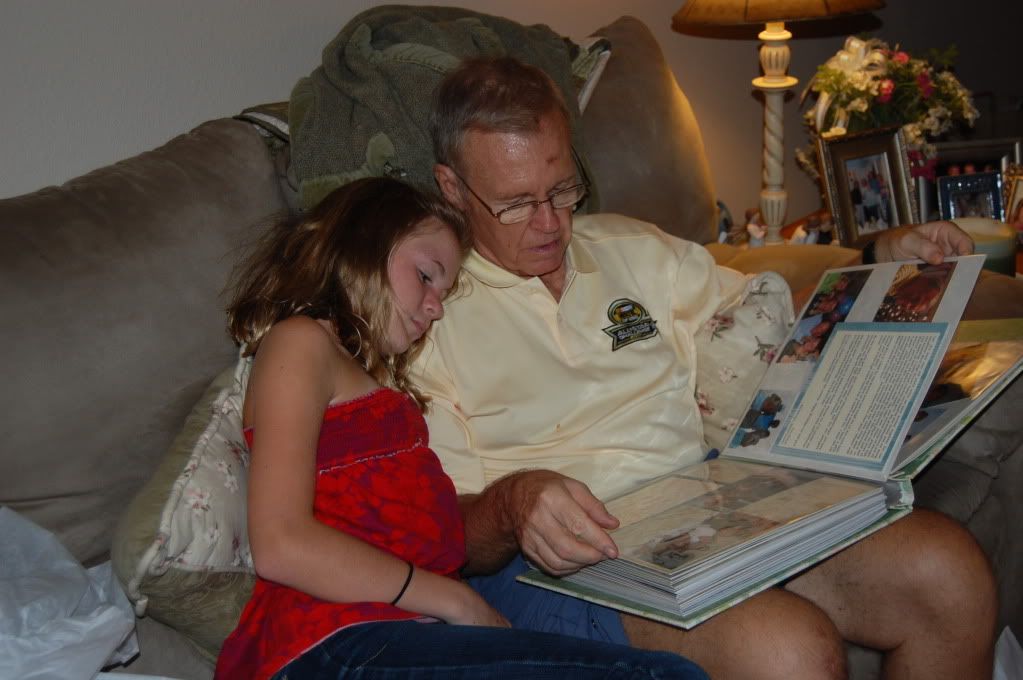 We thought that the book was going to be a little stocking stuffer of a gift, but it snowballed into this we-need-to-quit-our-job-for-2-weeks-and-work-on-this-full-time project, but we already has his "big" gift. We couldn't just give it to him. No, that'd be too easy. We made him work for it just like he has made us work for our big gifts at any holiday. The scavenger hunt. He's famous for it and has been a longstanding tradition in our house where you run around the house reading rhyming clues until the big reveal. David is the substitute rhymer so he put together quite the trail. Lead him all over the house and even by the mailbox...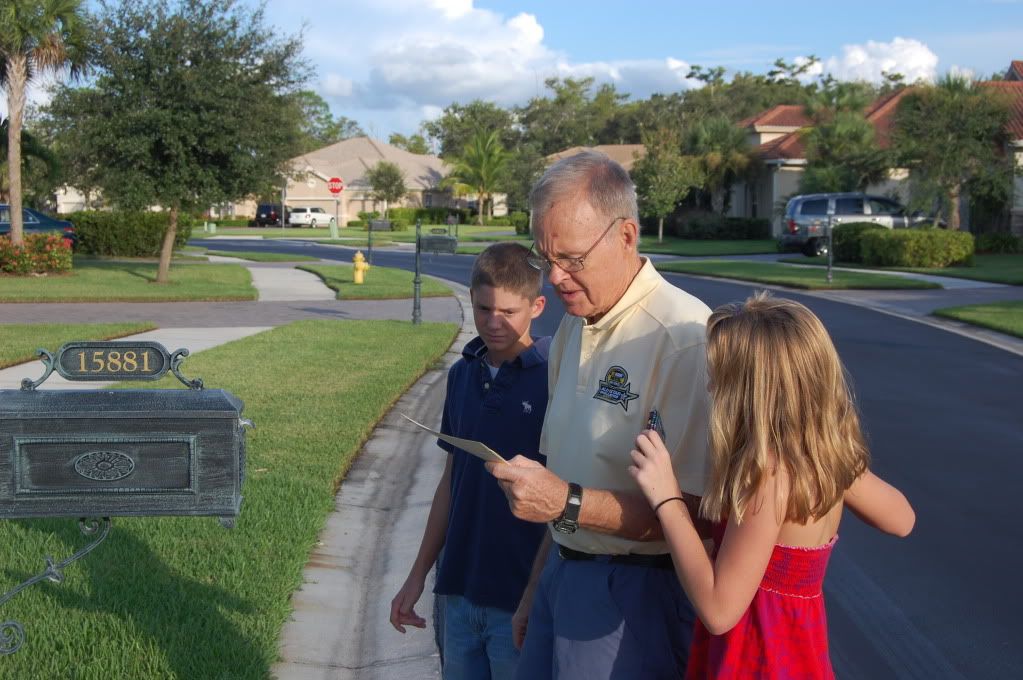 even zipped out into the cars looking for the next clue - the kids were having just as much fun...
and he loved it... (high fiving fam)
look who's going to be a race star?? (giggling so hard every time i see this)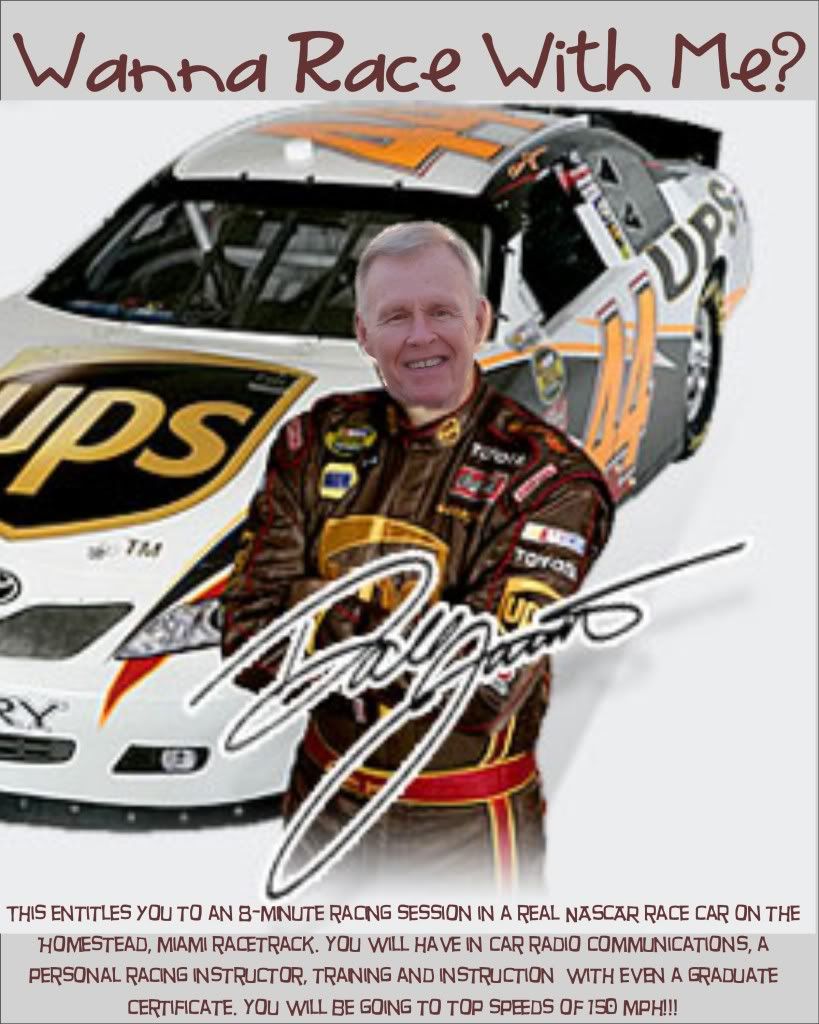 Boy, was it a hot debate in our family about this gift - whether he'd like it, wanna go, worry about his knee, etc, but we knew we were safe when he showed up at our house wearing a NASCAR shirt that no one in our family had ever seen before! Since his girls pretty much have filled his entire closet with his wardrobe, we were all shocked to see this shirt, but knew it was a sign! And boy did he love it! When he was told to blow out his candles and make a wish, he, in true dad fashion, proclaimed, "I don't need to make a wish because they've already come true having a family like all of you". (happy sigh)
So Happy Birthday Dad! You are loved by so many...thank you for always being the wind beneath our wings...
for more incredible pictures from this "event", click
here
:)