Posts on days like today are tough for me because it's hard to talk about seeing David as a daddy. Words escape me and writing about it seems to cheapen his daddyhood. I feel like I've seen him as a father longer than the last 2 years because I saw him work tirelessly to unturn every possible stone to become parents. It didnt matter what it took; if the doctors told us to do it, he would be the first person to sign us up. We were on the road to parenthood longer than we've actually been parents so I still have a hard time believing that 4 years of trying are over and we get to enjoy the fruits of all that labor. It strengthened us in ways we're not even aware of, but get glimpses of here and there, knowing nothing we've ever faced was more painful and heartwrenching. So on his 2nd father's day, it is such a gift in itself to see him as a dad. Lily kept telling him "Happy Fatters Day Daddy" and it brought a huge laugh and smile every time. She brings endless joy and is like the cork that stopped the pain and opened up this huge vast ocean of joy for us. And I think they make a pretty cute pair. I don't know who is more smitten with whom?
He got to plan our day together and I gave him lots of grandiose ideas, but he came back with church, brunch, family nap, pool and a bbq in that order. We're lucky because we get to have another Father's Day celebration when my dad is back in town and the Taylors are here so we got to break up the love into 2 separate days celebrating daddies. David and Jamie are great places to start...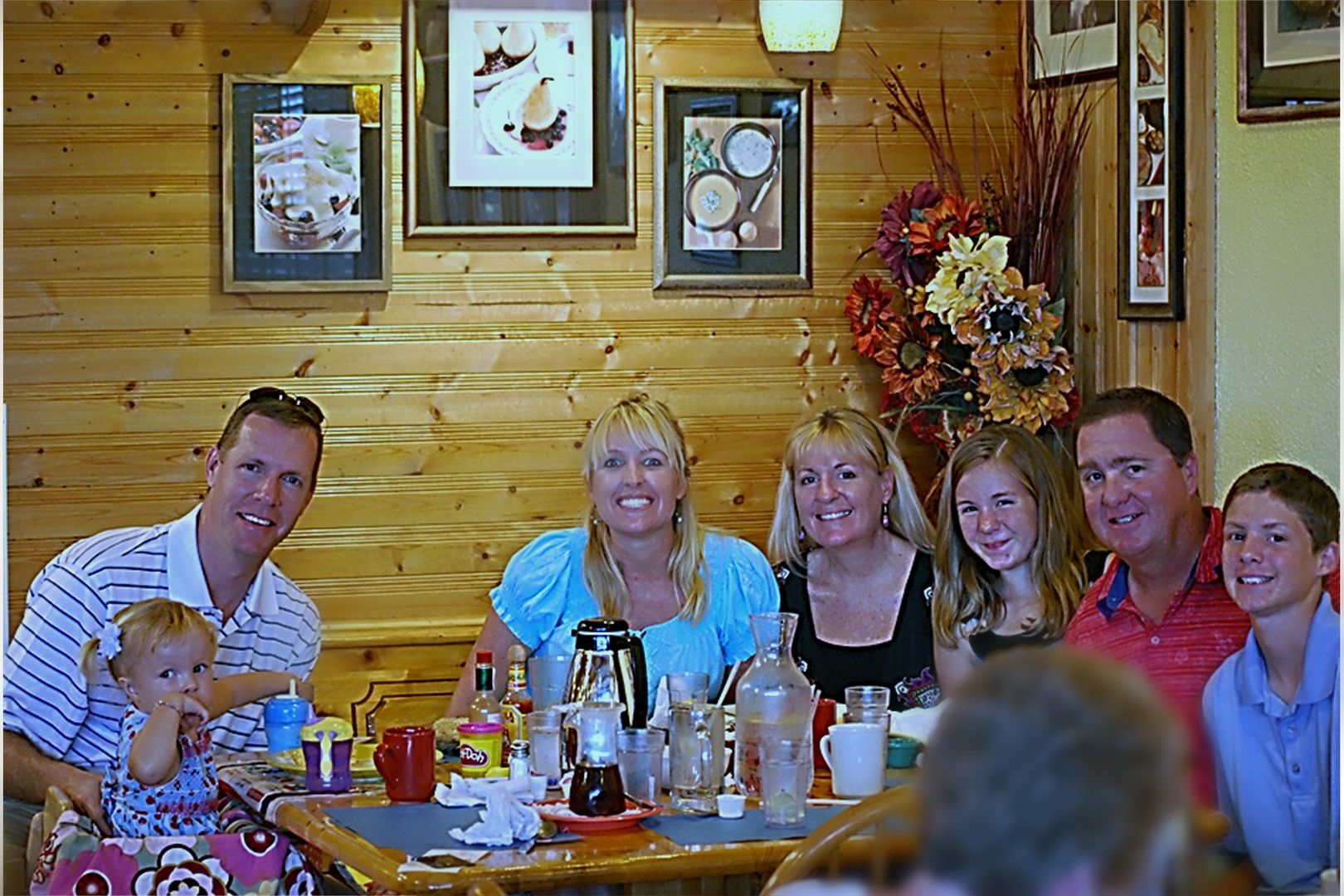 I asked him if he wanted me to take Lily shopping so he could rub his belly, drink beer and watch the US Open (golf) with some peace and quiet and he looked at me like I was nuts. Got me thinking how there was a guest pastor at church today who talked about how his first marriage collapsed because he was such a workaholic dad/father and never put his family first because he was more worried about the roof over their head instead of actually enjoying the children
under
that roof. It was a powerful message and I thanked David on the way home for
not
falling into that trap and always putting his family first with his heart, his time, and his love. He teaches me how to turn off the computer, shut off the phone, turn on the music and what quality time should really look like...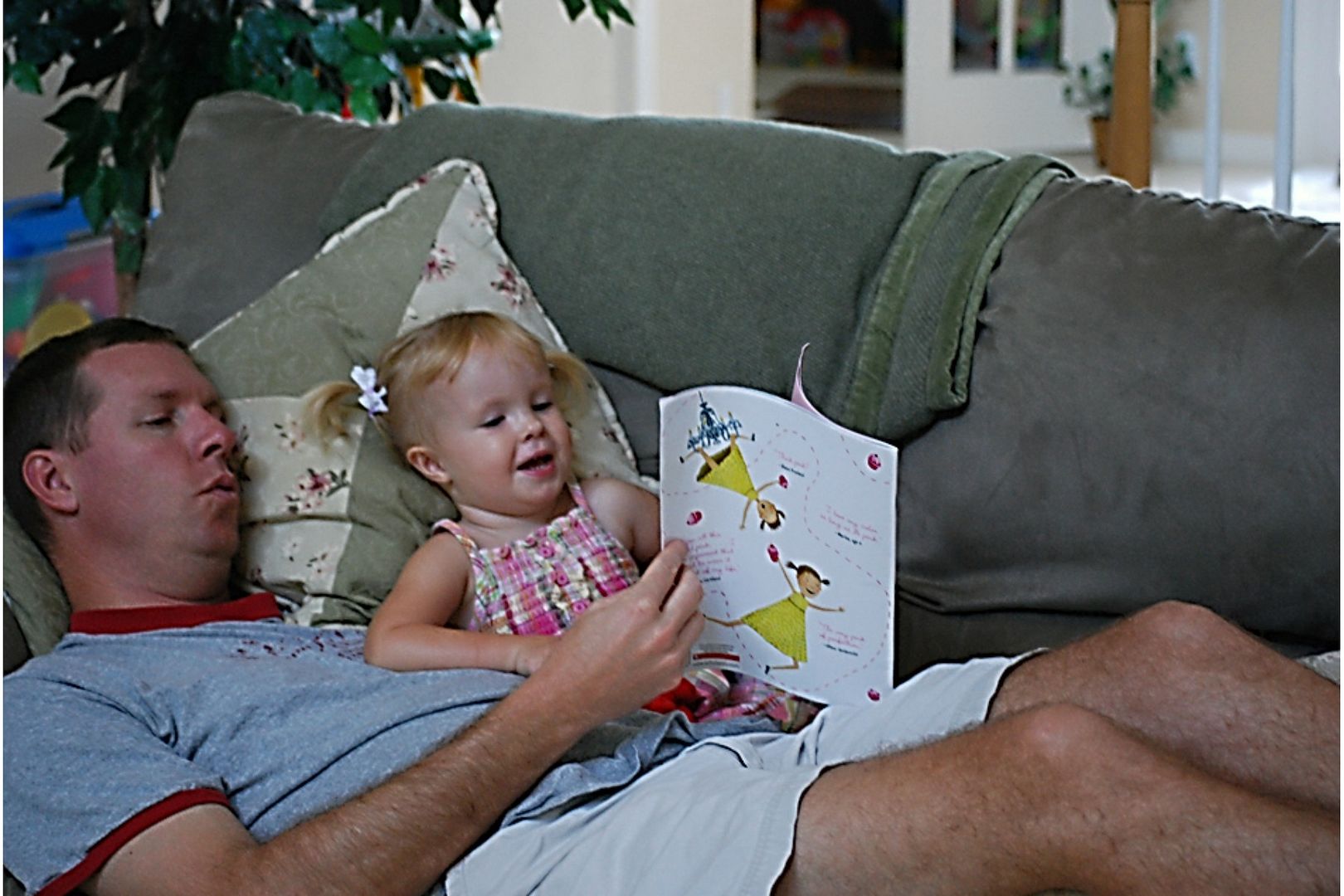 and reads a mean Goodnight Moon while giving the best snuggles around...
in Lily's mind, daddy is the one who hung that moon...
all the while teaching her life skills that will last a lifetime...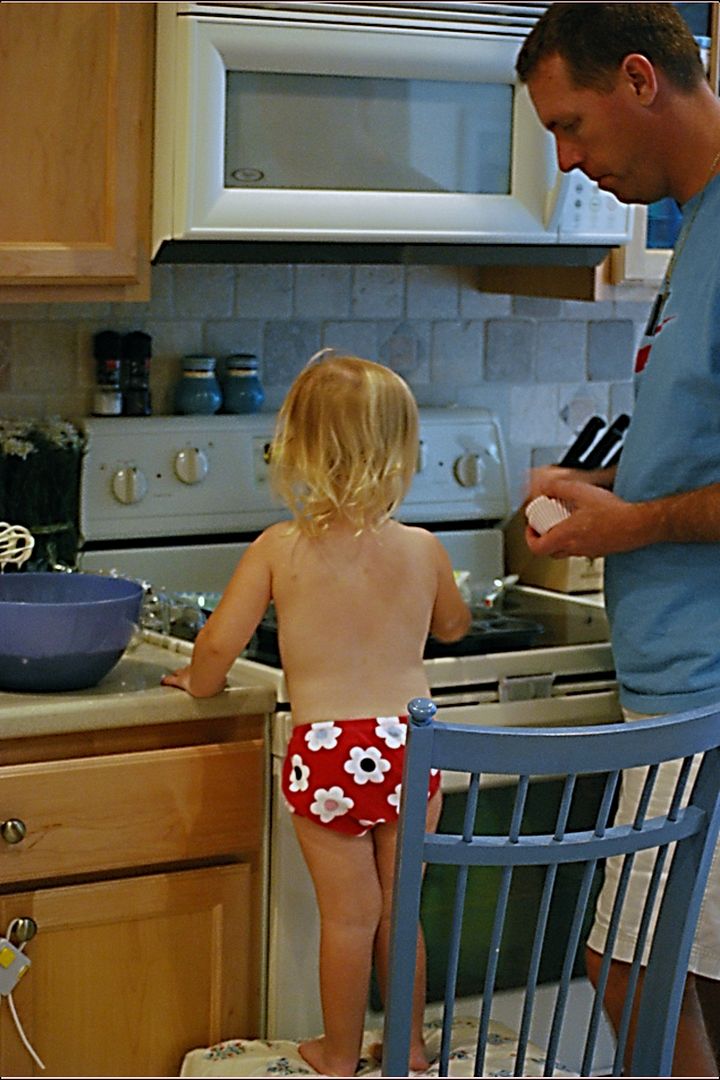 and gives Lils some really good guidance in life with so much patience and tenderness, holding her hand all the way...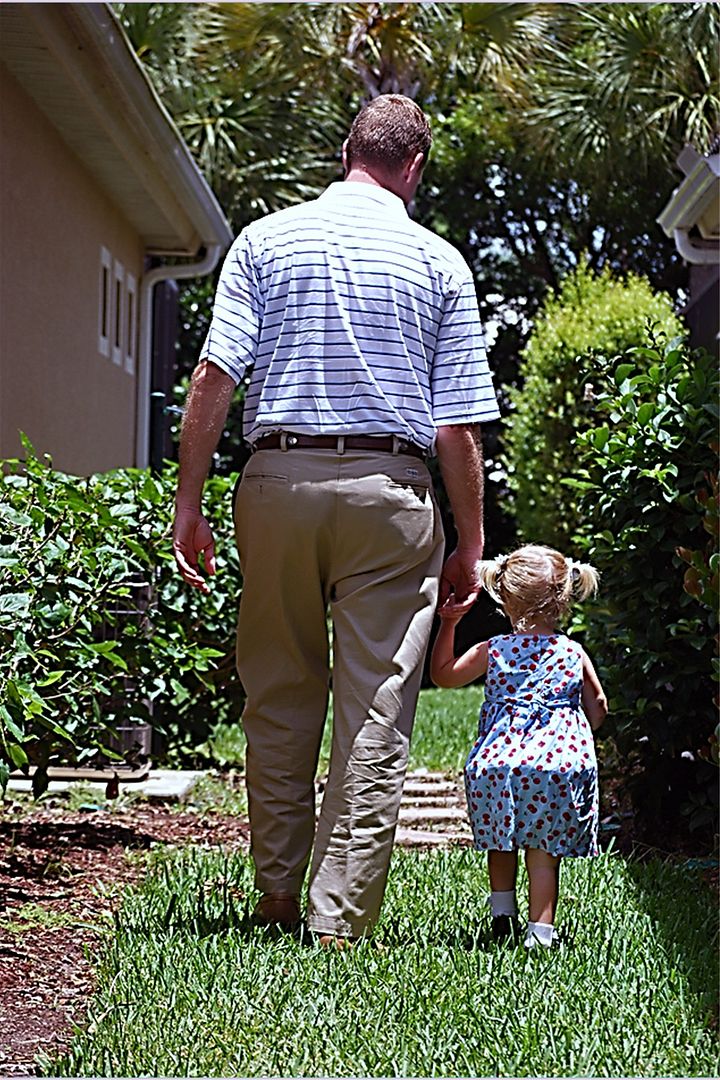 Thank you David for being a role model for both of your girls and soon to be baby boy...the 4+ years of trying feel like 4 months and seeing you as a daddy make all the pain worth it and simply vanish.
I love this picture because it catches the pure joy in David's heart and what it means to him to
finally
be a daddy ...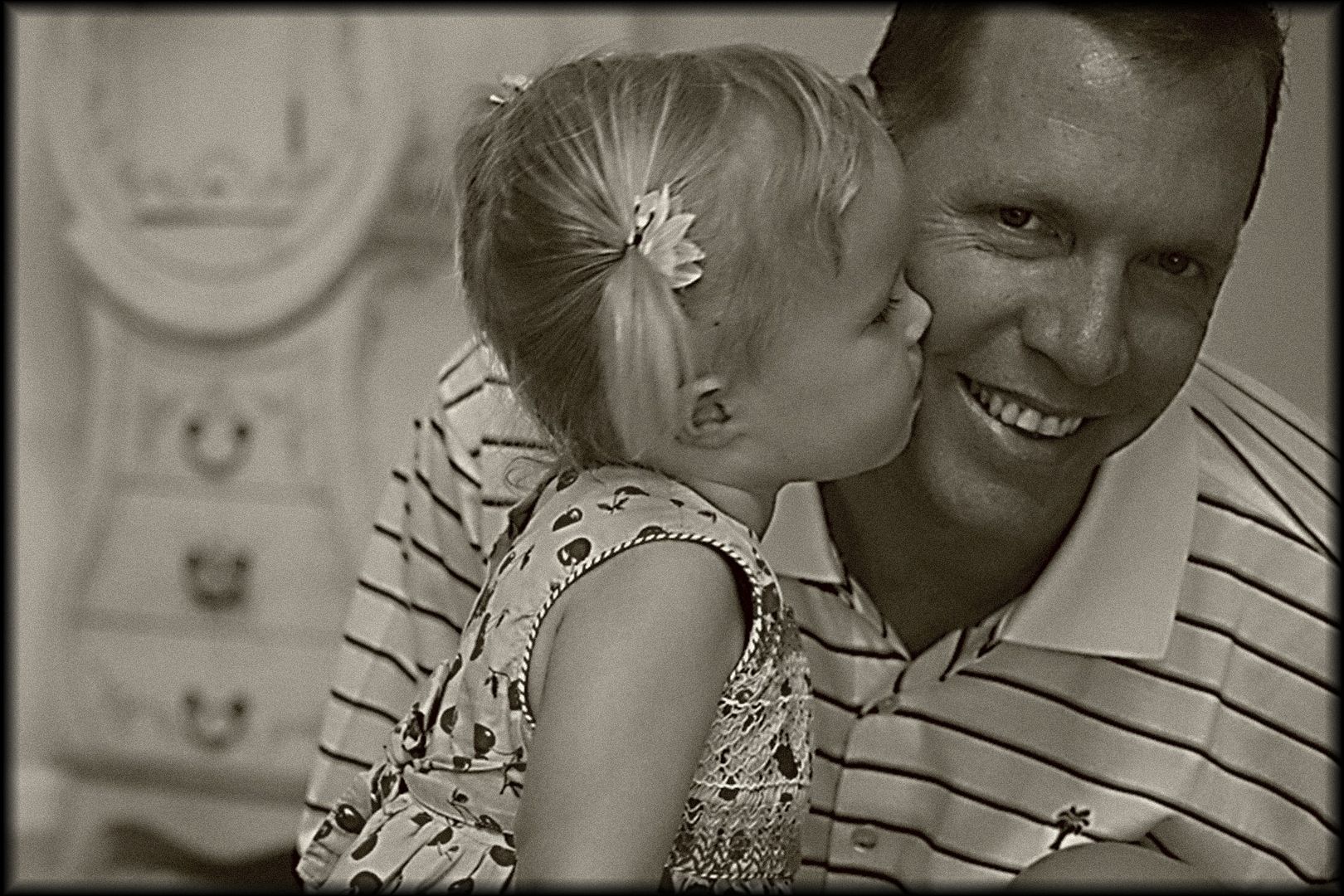 Happy Father's Day to Lenny Lou, Larry, and all those other amazing daddies out there who have been that strong foundation that acts as the rock in every family. You make the family complete.
life is good.