I swear I don't make this stuff up!
Kelle's dad, Rik, found this song. It's been ordered and rush delivered to my house! Are you kidding me with these lyrics? You'd think I paid off
Sara Hickman
to write and record this song!
I can't wait to hold her in a rocking chair while singing this song to her!! (happy sigh)
I still can't believe she's here.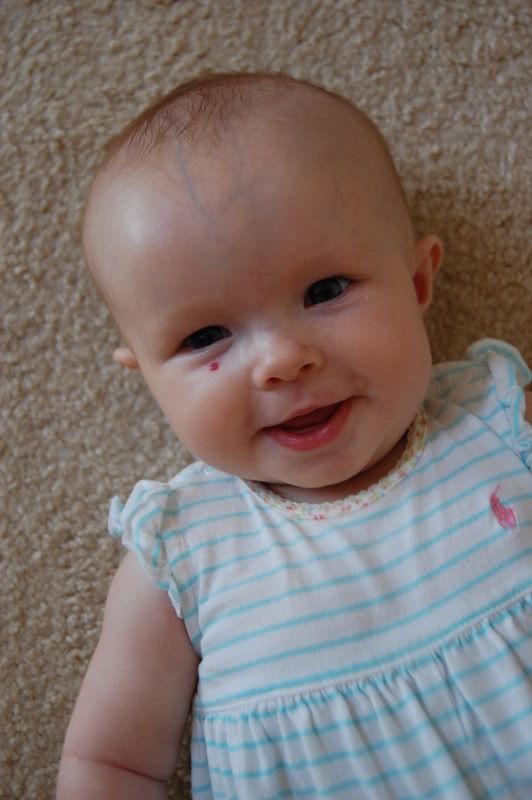 Lily
by Sara Hickman

Lily, I love you, I do
Yes, I'll always be true
I've been true to you here in my heart
Lily, I love you, I do
Yes, I'll always be true
I've been true to you here from the start

Here is your hand, it's so tiny in mine
With your eyes full of God's wonderous light
As I kiss your soft head, I will hold you so tight
While I whisper, time after time:

Lily, I love you, I do
Yes, I'll always be true
I've been true to you here in my heart
Oh Lily, I love you, I do
Yes, I'll always be true
I've been true to you here from the start

Oh, where did you come from, sweet angel of love?
You descended from heaven on wings from above
When you smile I remember what I'm thinking of
These moments, where I long to say:

Lily, I love you, I do
Yes, I'll always be true
I've been true to you here in my heart
Oh Lily, I love you, I do
Yes, I'll always be true
I've been true to you here from the start

There's a world to be shared, and so much we will do
Baby mine
And life will unfold its secrets to you
in time

Lily, I love you, I do
Yes, I'll always be true
I've been true to you here in my heart
Lily, I love you, I do
Yes, I'll always be true
I've been true to you here from the start