I wish I had an x-ray machine to take a picture of her heart to put on this blog! That's my favorite part about Lily!! It comes through in her smiles too! Thank you so much to Sally Ayers for this adorable onesie that says it all...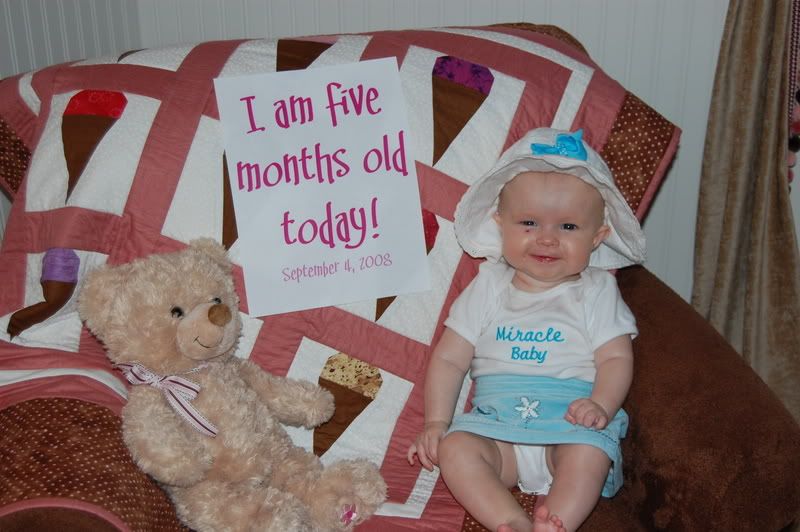 She looks a little "doll-like" in this picture too!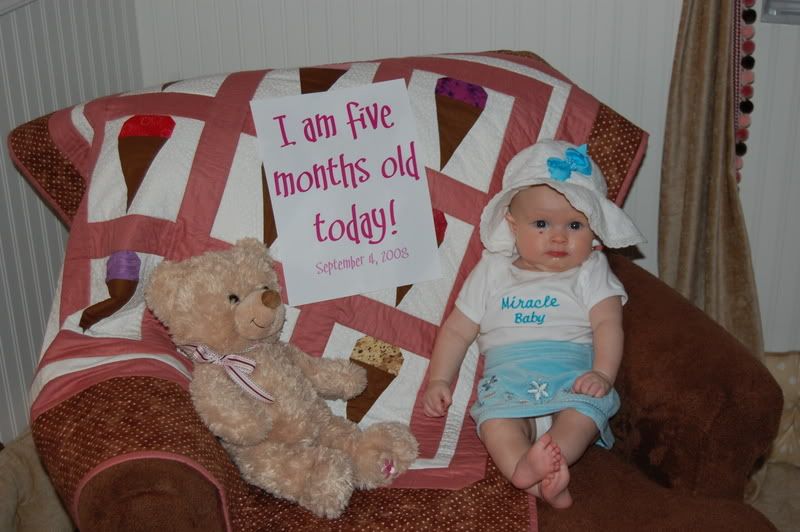 Now I see how my parents let me get away with so much growing up! When Lily is a teenager and flashes this smile at me, I'll give in to whatever she wants! Even if it's a limo ride on the last day of middle school. ;)
I love when she scrunches her nose like this when she smiles. I melt. She looks like she's about to get into some trouble here too! Still melting.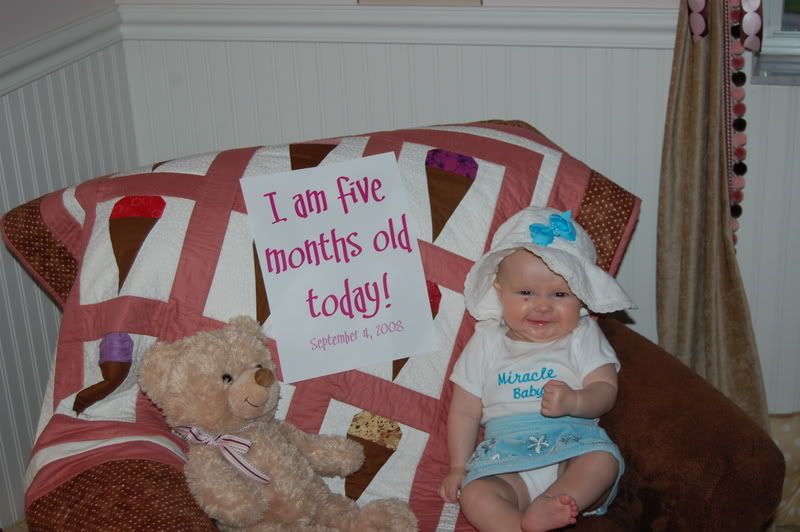 Happy 5 month birthday Little Lily! We've never experienced so much love, laughter, bonding, vulnerability, and devotion then the last 5 months. You are our miracle.