Although Lily officially turns 6 months on 10/4, but she had her 6 month appointment today. I always get a little nervous before her appointments because of the awful shots and seeking reassurance that everything is healthy and ok. And she is. That's all we can ask for!!
He said she is ready for "solids" (even though they're a bunch of mush) so we'll be introducing that to her in the next couple of days! We inquired about her growing hemangiomas (big word for birth marks) , mainly the one under her eye because it's starting to raise a bit more and become redder...he said that one (and the others) may grow a little more, then flatten and turn flesh color. So for now, she has a Cindy Crawford beauty mark under her eye which we think is too cute for words!
Wanna see for yourself?
And in this corner, weighing in at a whopping 15 lbs, we have "Pie-Pie", which is a name I can't seem to resist using when talking to her ALL OF THE TIME!! The name just fits like a glove...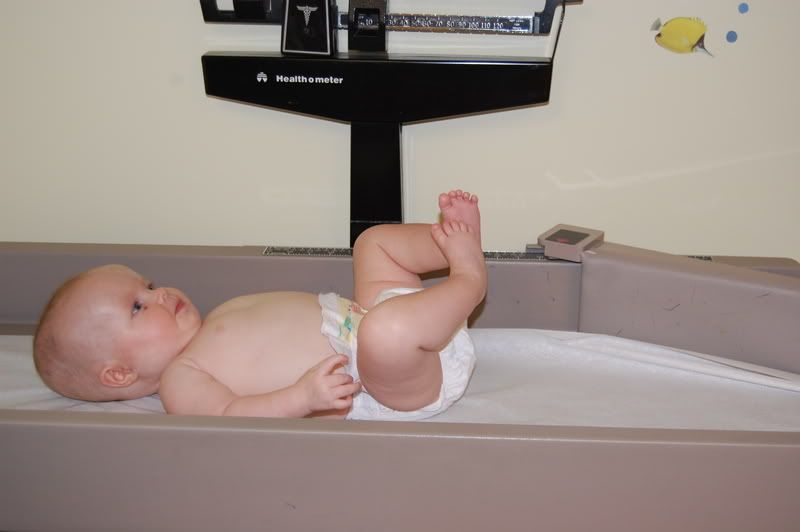 She looked at Dr. Wilson with these serious-interested-I-think-I-like-you-because-you-are-important eyes the ENTIRE time! It was so cute! She didn't take her eyes off of him the entire time!! And I didn't take my eyes off her...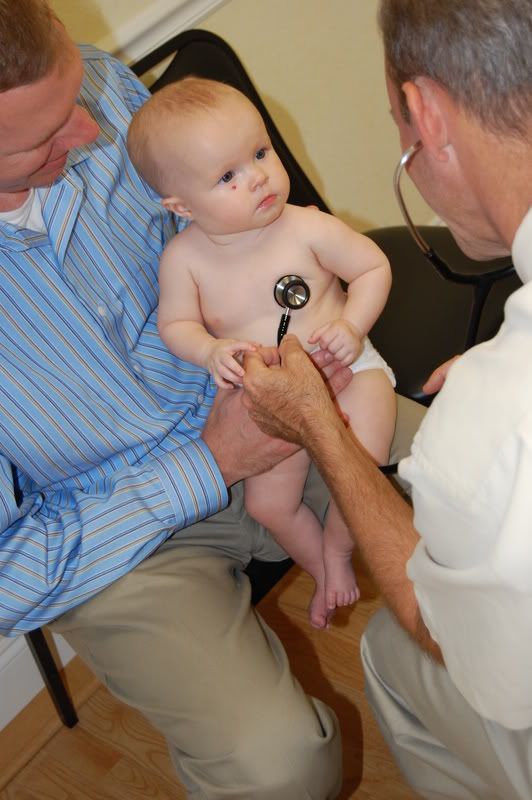 They were best of friends by the end, yukking it up talking about old times...
She kept looking at D and me looking for reassurance that everything was OK. (sorry about the lighting Kelle)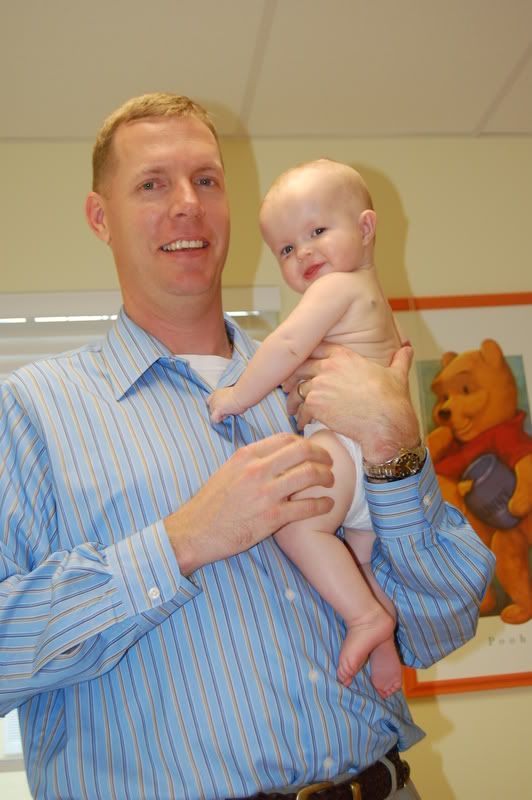 She's getting ready for "solids"...more pictures to follow after her first bite. We wanted to take the chair for a test drive first...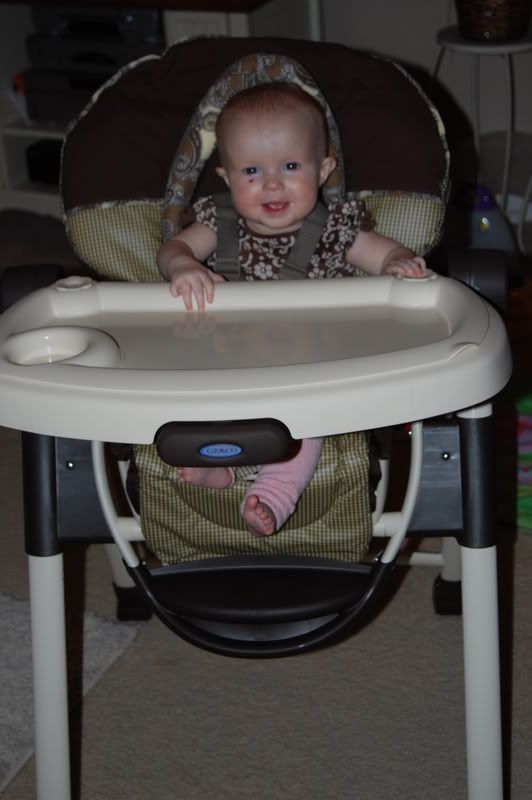 She looks tiny in this big chair. Thank you Grandma and Grandpa Hutcheson for this chair that will have many memories and makes me oh so happy. :)
Life is Good! Even better when we're all healthy and happy! xoxo