I've been bitten by the digi scrapping bug again! I get up early to pump before work so the house is still and quiet and a perfect time to have a scrap attack.
And boy have I ever!!
I've been working on a "Making Milestones" book so those pages are forthcoming; until then, here is a 2 page spread I made with some of the wonderful pictures Kelle has been taking of Lily. She loves her like her own and Lily knows it.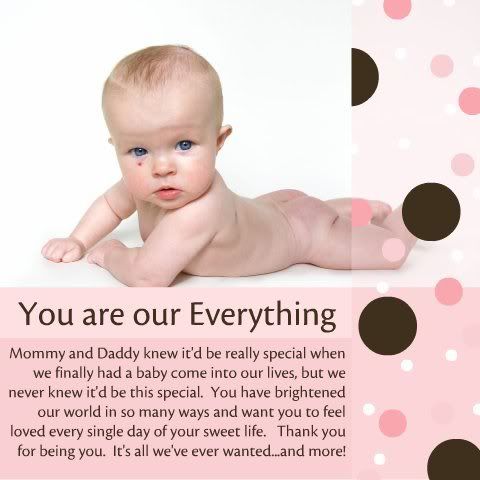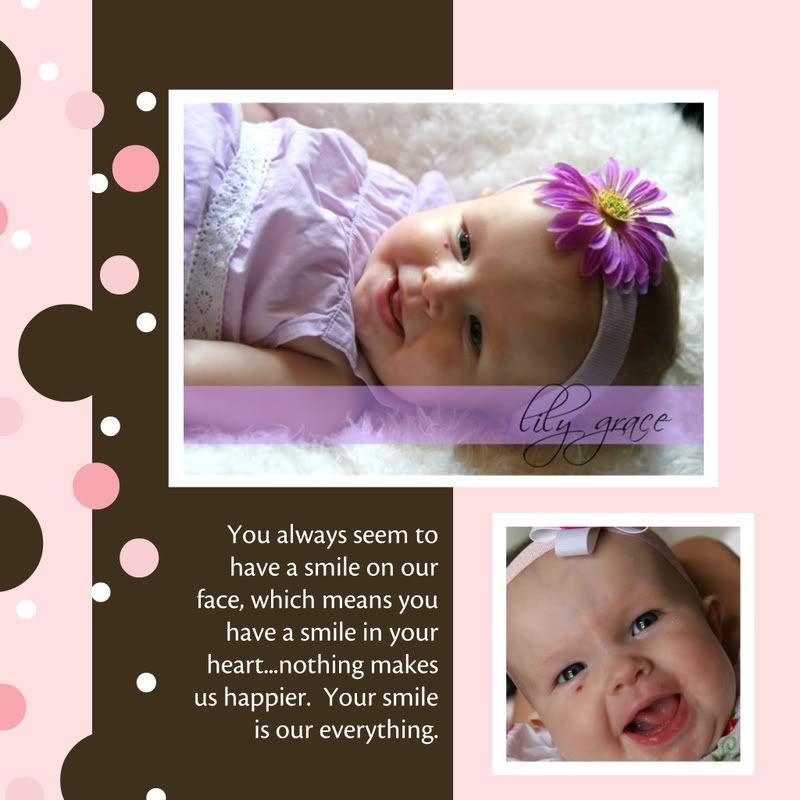 I'm about to go to bed and the house is extra quiet right now as Lily sleeps soundly upstairs in her crib, music playing gently in the background, candles lit dimly, Charley snuggled on the couch, and feelng extra thankful for everything right in my life. Life isn't perfect, but the more I focus on the right, the more there is to be thankful for.
David is out of town: his first night away from "Little Person". Thinking about him a lot tonight because he is at a funeral in Tampa for his
childhood friend, Steven
(the comments after the article are heartwrenching) who was hit by a car and killed tragically Saturday night. He was only 33! Incredibly sad and makes you step back and appreciate all the things right in your life. Steven was surrounded by a VERY large tight knit family and great group of friends who loved him dearly. David said the receiving line was wrapped around the block and went for 3 hours straight! There was close to 1,000 people there! Lots of tears, hugs, love, condolences, shock and disbelief. I ache for his family who will never be the same and try to restart life with their "new normal" without Steven in it. I just can't imagine their pain. So hug your loved ones extra tight tonight, tell them you love them, tell them
why
they're special, and appreciate life because it's more precious than ever.
xoxo