Can you believe Lily is already standing? Ok, with a little help! Ok, a lot of help!! Still cute no matter how you slice it!!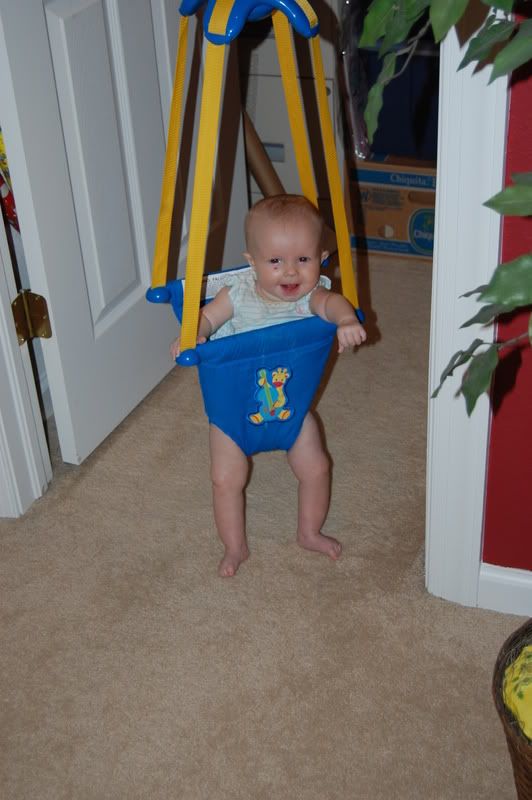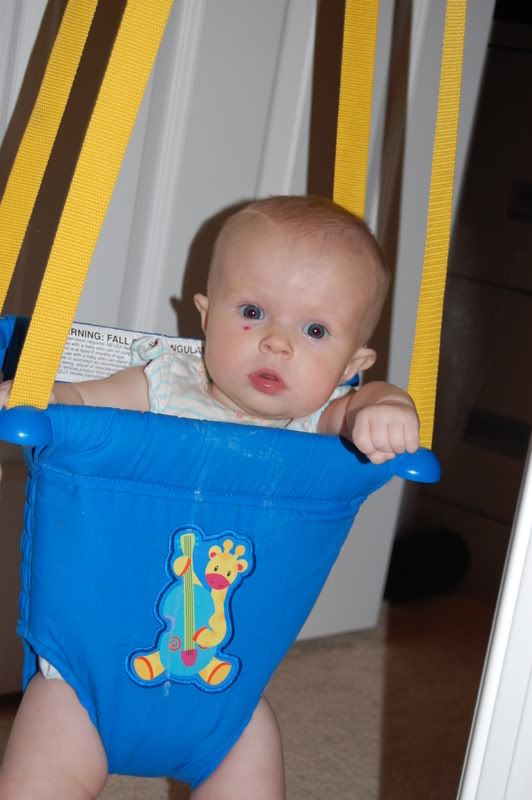 Her "future self" (props to Emma for this saying) will not believe how small she is in this jumper!!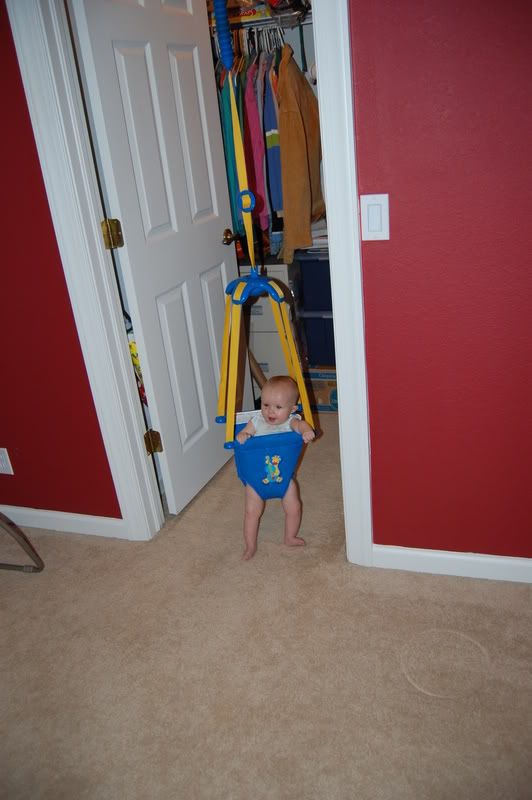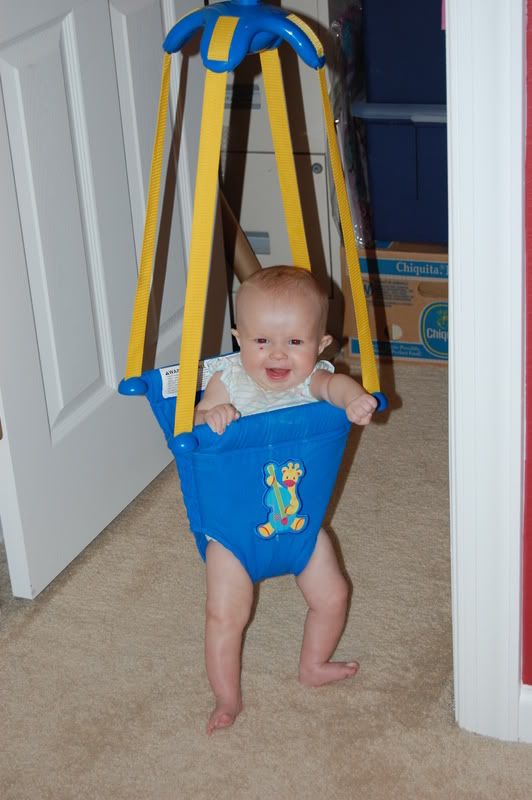 She loves to kick those little legs when she gets really excited!!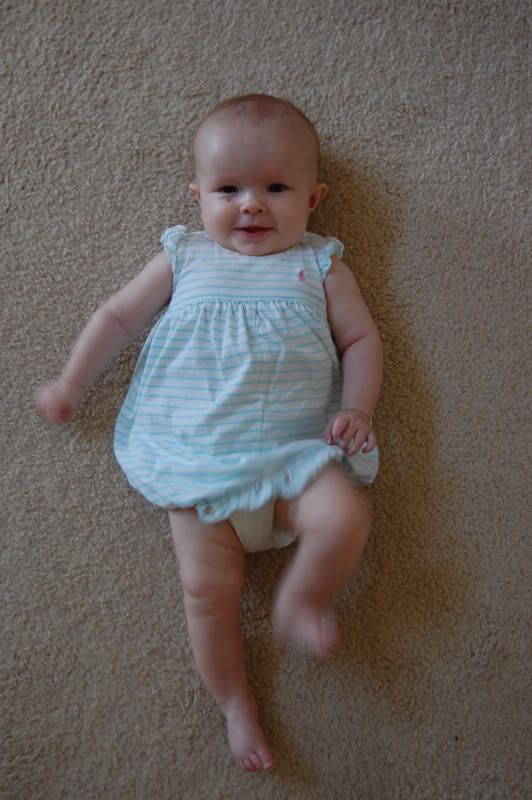 I think I've come down with "Stretchy Heart Syndrome"! It's come on hard and fast and my symptoms are getting stronger by the day. I've looked on WebMD, but there's no known cure. Just when I think my heart is as full as it's going to get as a mom, I'll look at Lily and I can feel the walls of my heart start to stretch like elastic trying to squeeze some more love in an overflowing cup!!
I think she is responsible...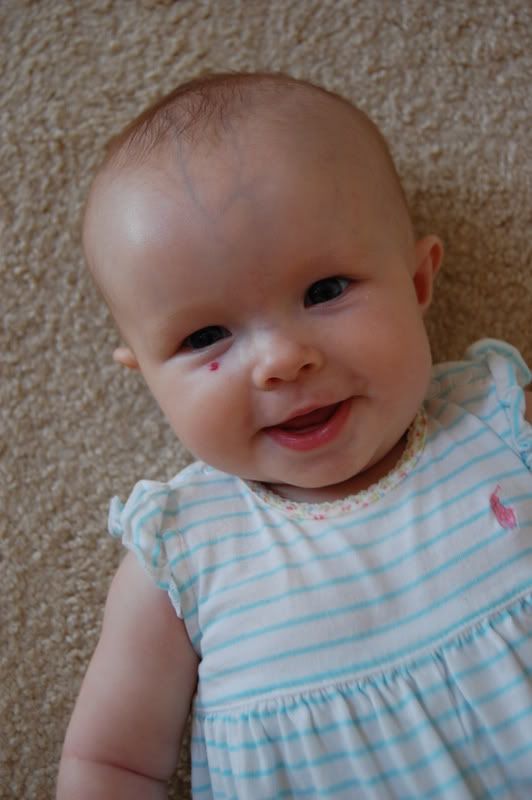 I guess she's not very happy with politics right now...