Heading to the east coast this weekend to see the fam so I thought it would be timely to post pictures of last time they were here. It is so neat to see everyone welcome Lily with such open arms and know that Lily doesn't just belong to David and I; but this entire collection of people filled with family and friends who prayed endless amounts of prayers for this little one and she's finally here. To so many people, I know she represents faith and hope that anything is possible if you just believe; just like she does for her mommy and daddy!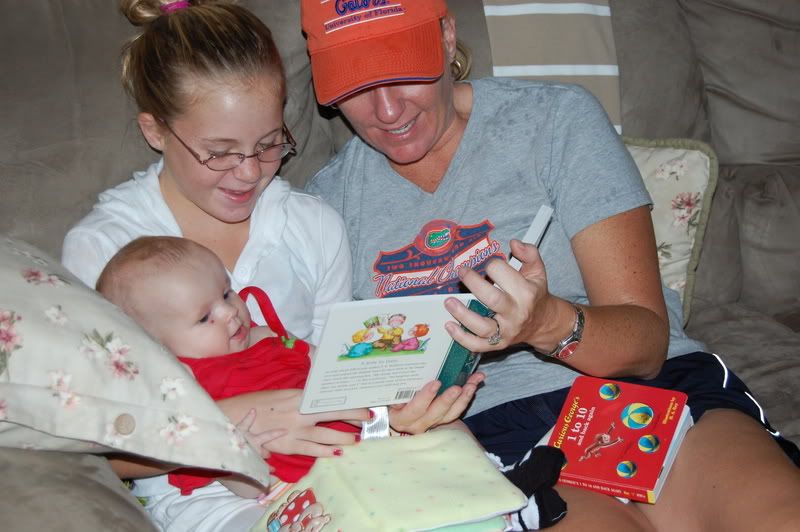 Hey, who's back there?
Grandma made me this special dress from scratch!! It's still a little big, but I'll grow into someday soon the way I'm eating and growing!! Thank you Grandma!!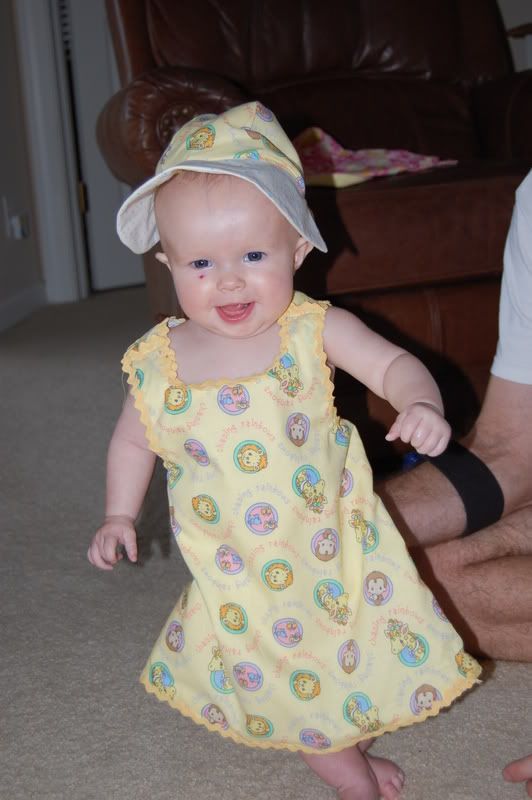 I think even Grace can't believe she's here!!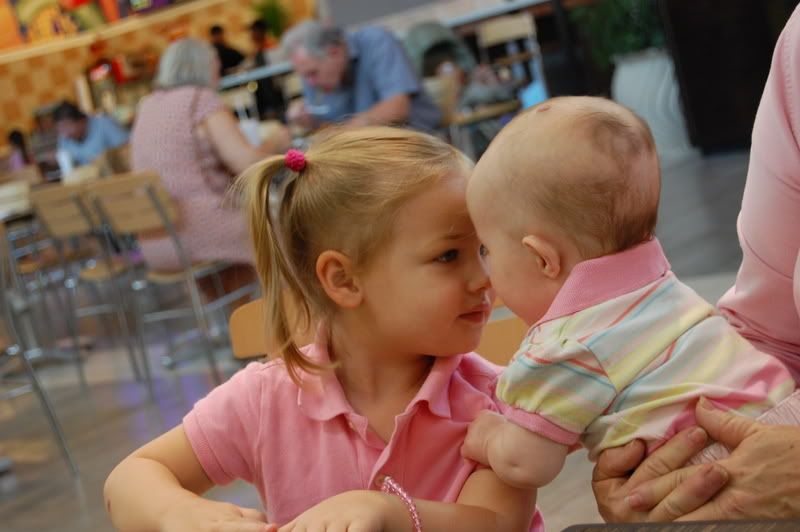 Seeing Lily with her cousins is like watching Copperfield do his magic. Katie whispered to Jen the other night at her birthday dinner, "Aww, mom she's just so perfect!" Even though she was embarrassed Jen told the table, it was a comment that went into her baby book! Happy Birthday Katie. Have fun at the Nickelodean hotel; something you've prayed and dreamed of since you could talk!!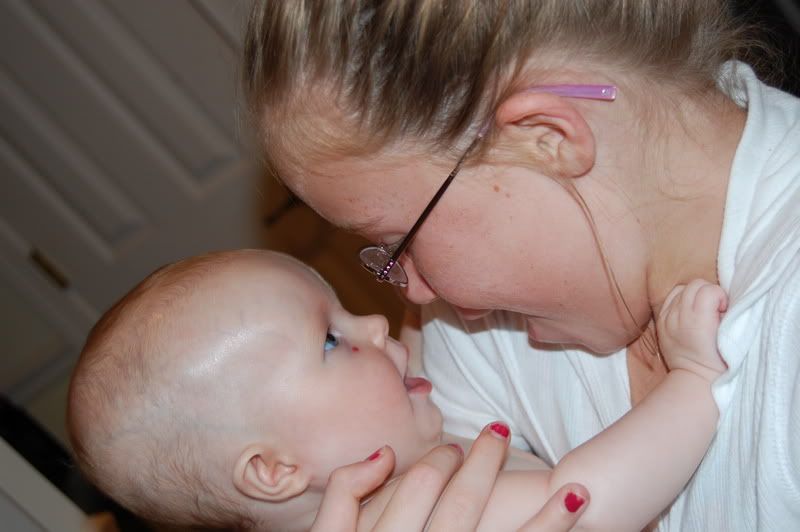 Grandpa getting silly with Douglas. I can't believe he'll be 5 in January! We started
trying
for Lily just before Molly had Douglas!! WOW!! I love this picture!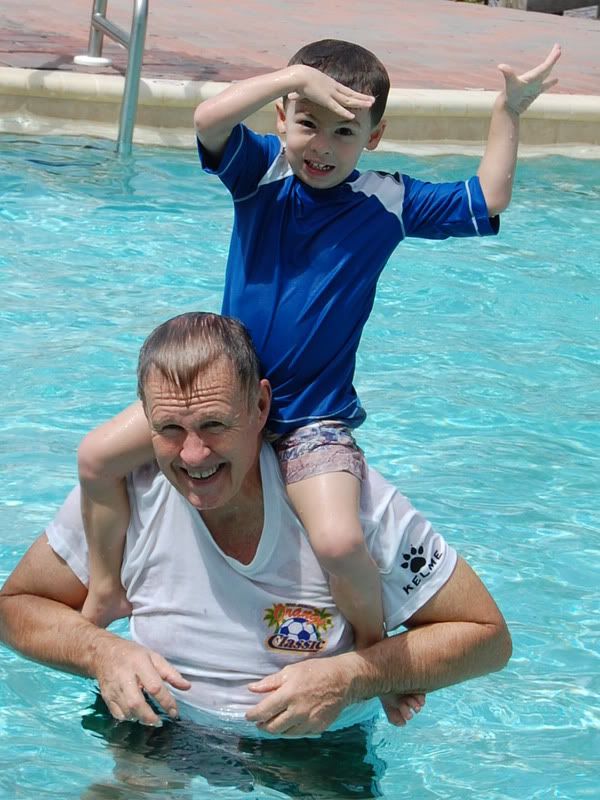 One of the million kisses Lily gets when she's with family. Frankly, I need help in the kisses department because I just can't do enough of them on my own!!!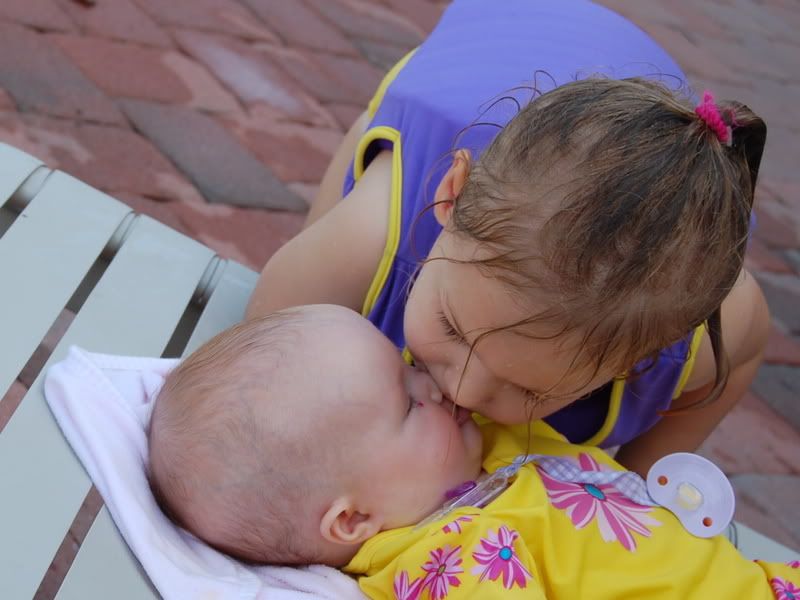 Even though Jen looks like the parent of all these kids (even of Molly who blends in with the kids-ha), I love this picture!!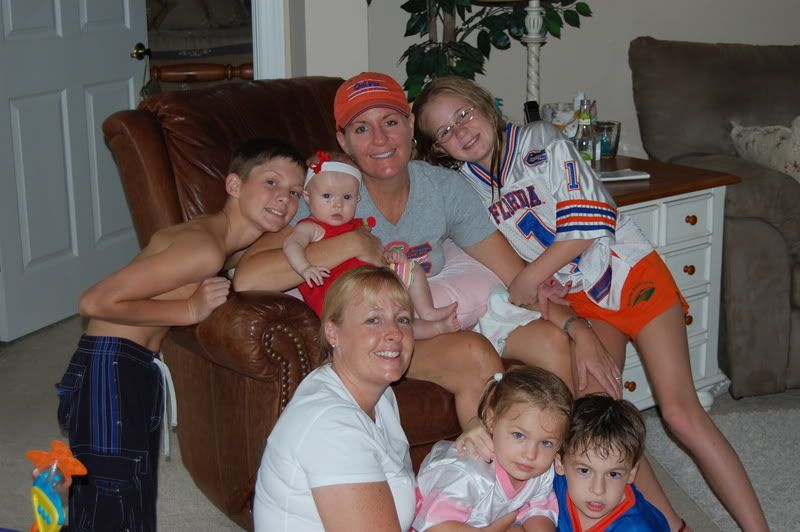 Grandma loves her grandbabies with something fierce inside her!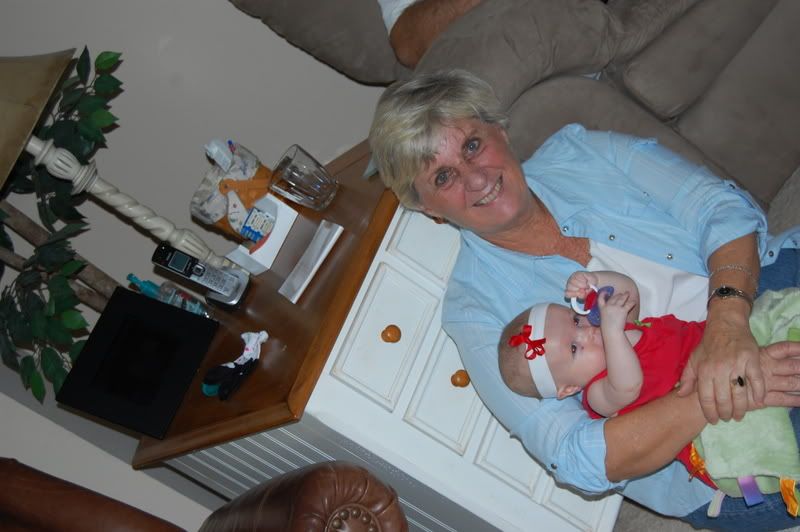 Hey, what's all this fuss about me for?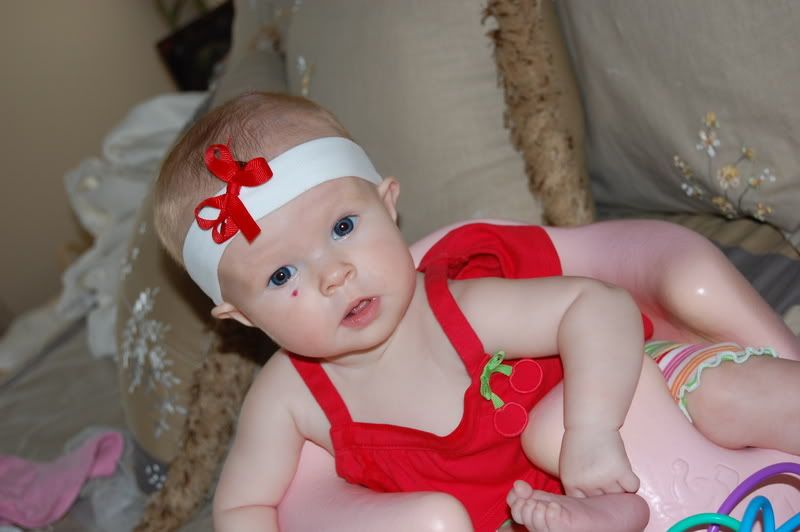 Love this one even more!!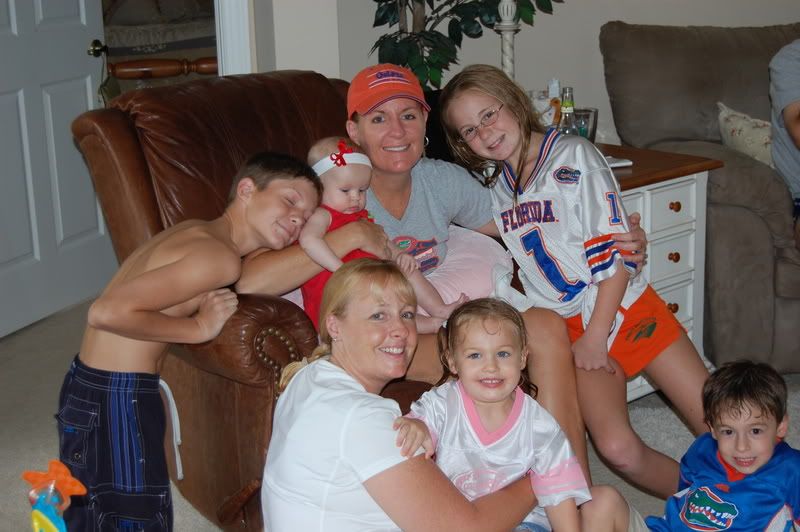 On another exciting note, my friend
Allison
is having her baby today at noon! She doesn't know if it's a boy or a girl! Please say a prayer for her today that everything goes as smooth as silk as we all know it will!! We love you Allison!! Good luck!!