Im not sure how this happened, but our sweet, funny, adorable and passionate little Grady is 2 today! His birthdate of 10-10-10 (post set to publish at 10:10am) still gives me flutters to think about and 2 years later he's still our perfect 10 little baby turned into toddler. Every 2 year old deserves a party and a party did we have. whew!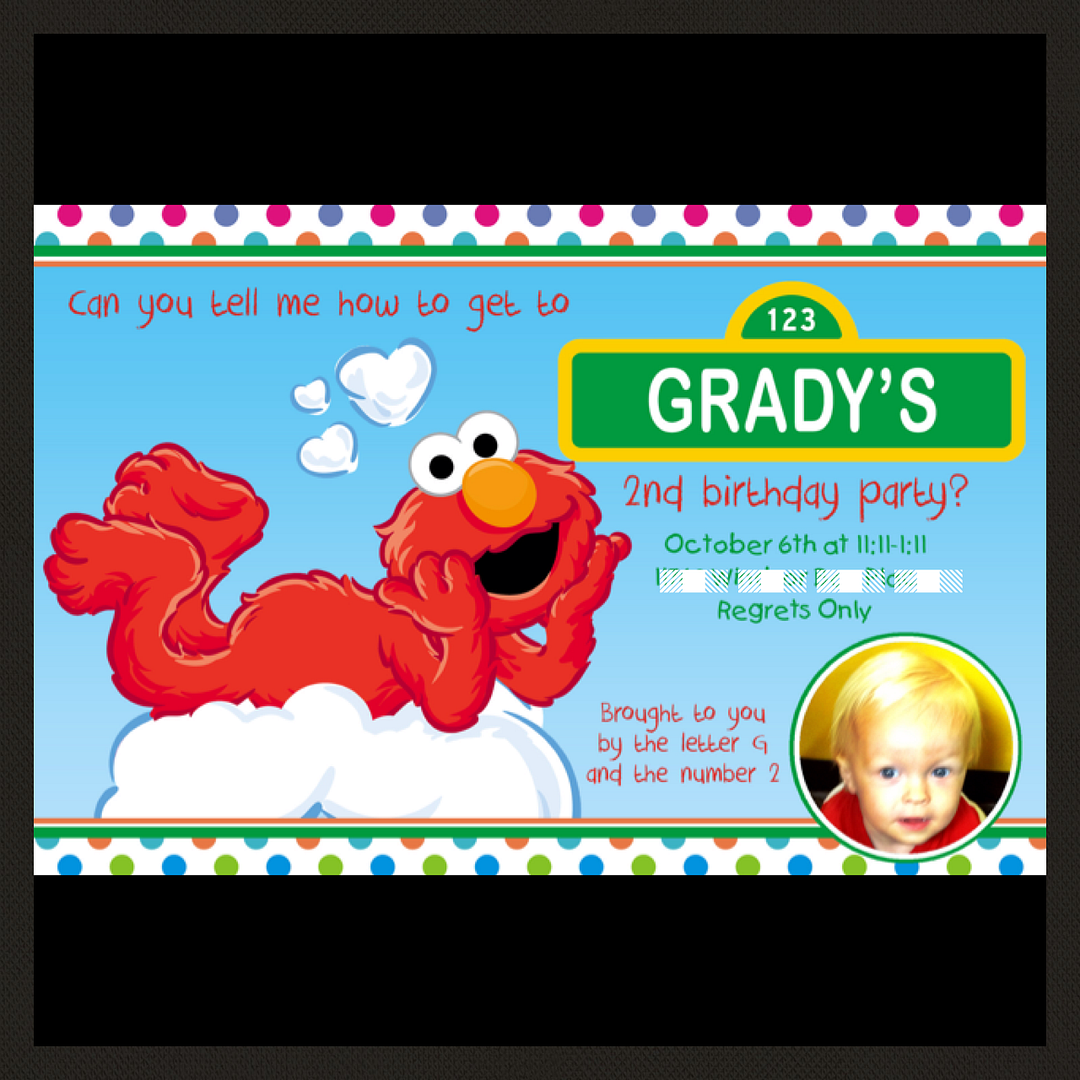 And he is worth all the celebrating in the world.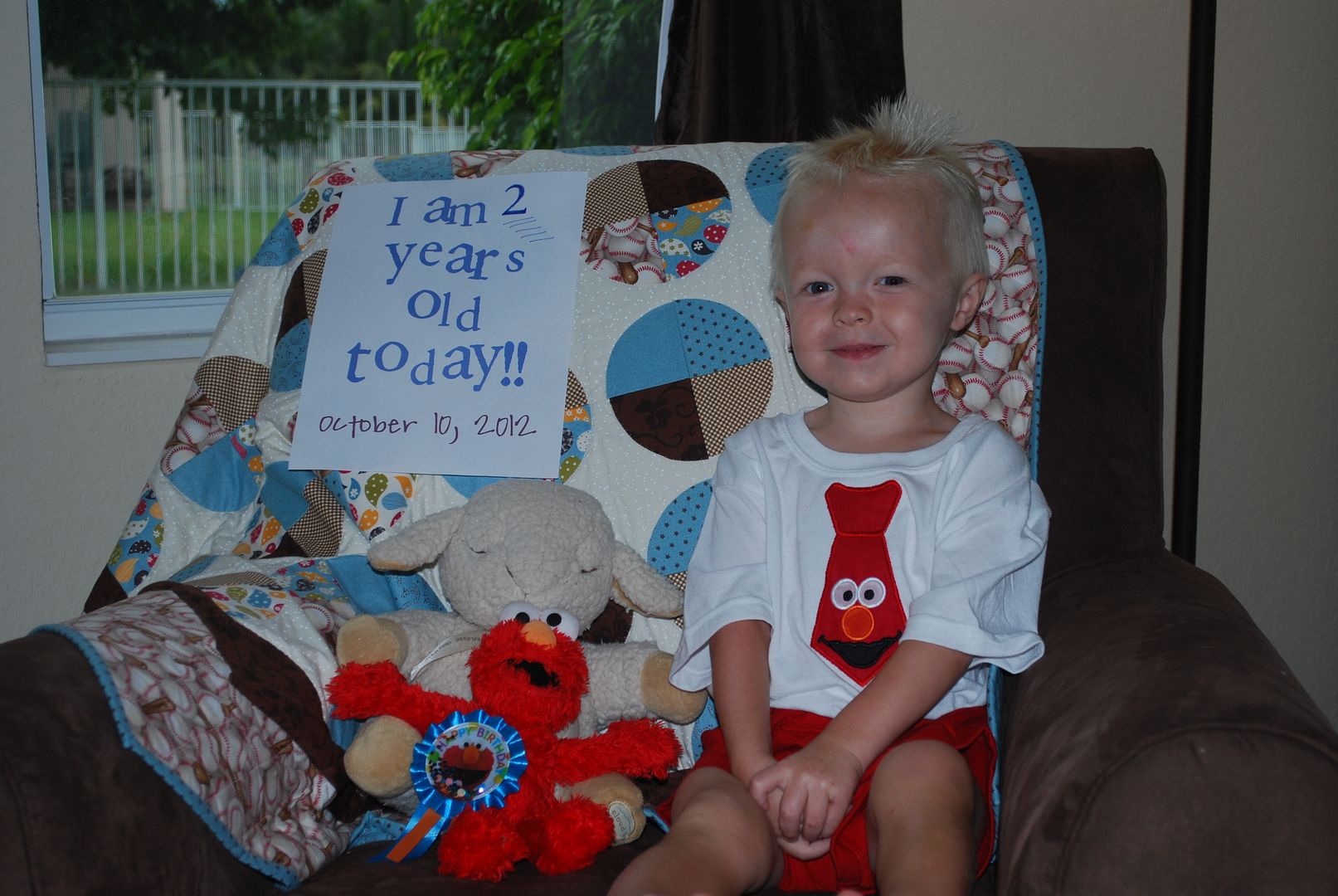 First , let's take a look back... his
one year bday
was a hit and so was his
first year on the planet
.
And if you can't remember the progression of his beautiful life, it's broken down month by month for you.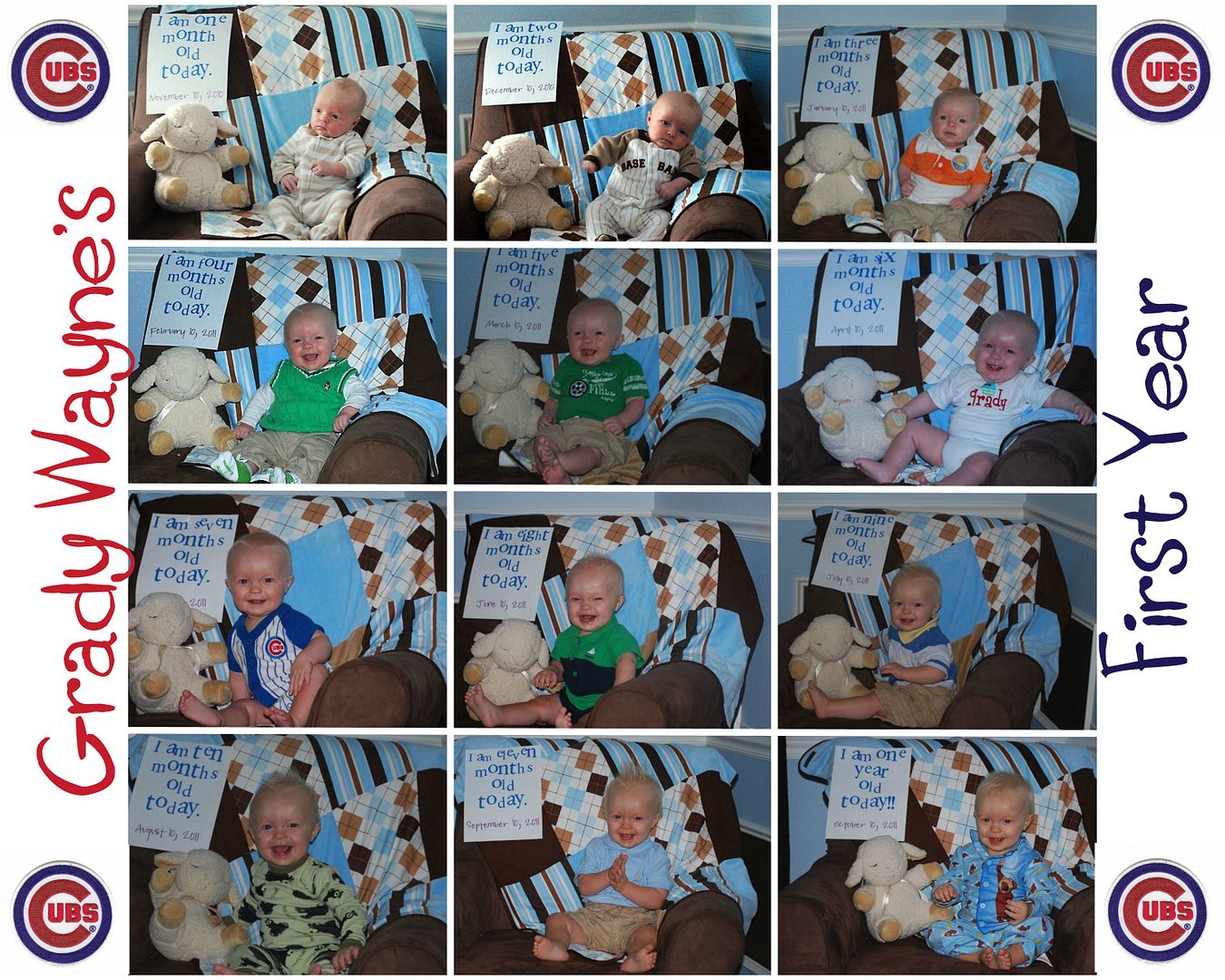 He's such a little boy now and sprawls across me like a giant giraffe when I'm rocking him before bed...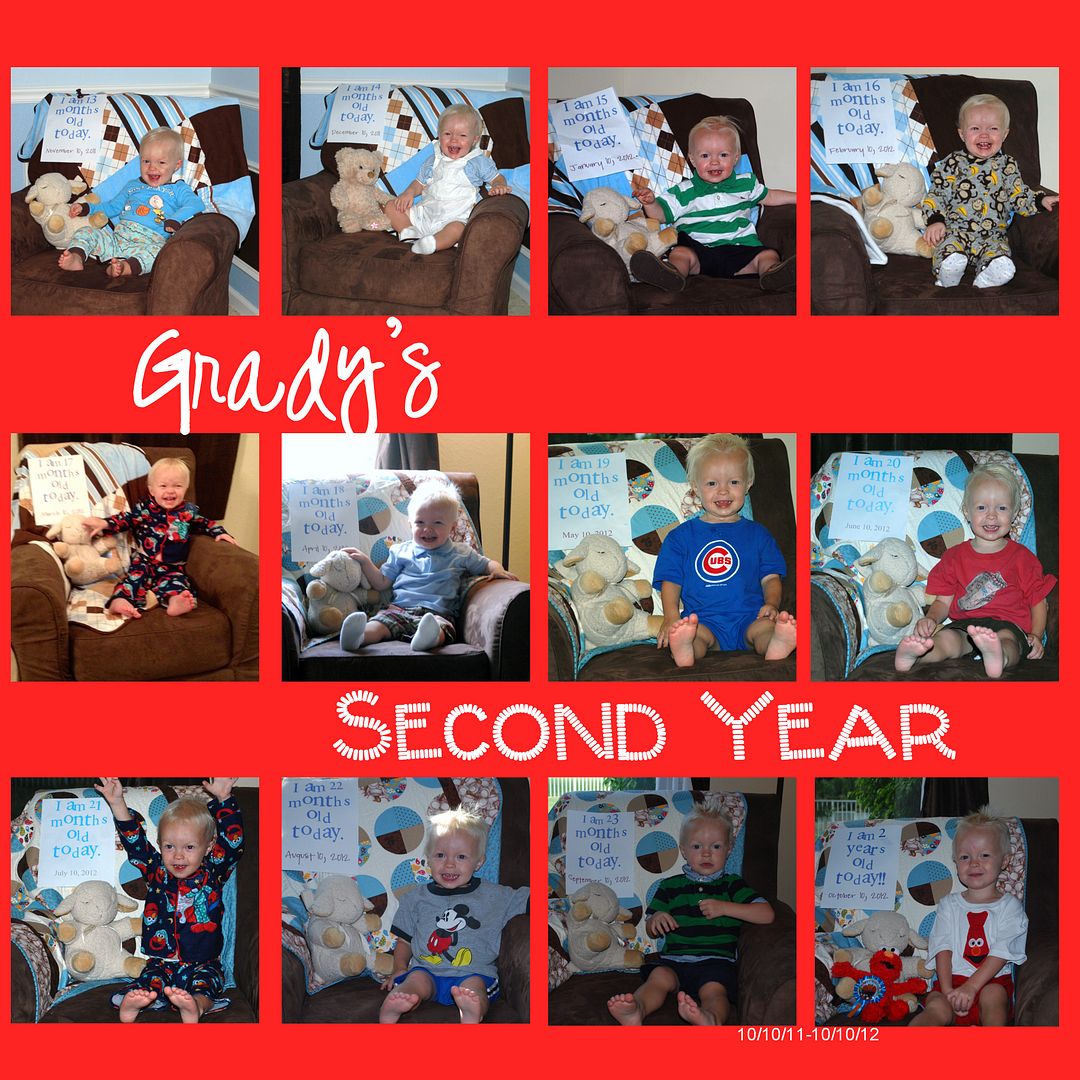 And daddy showed off his skills in the baking department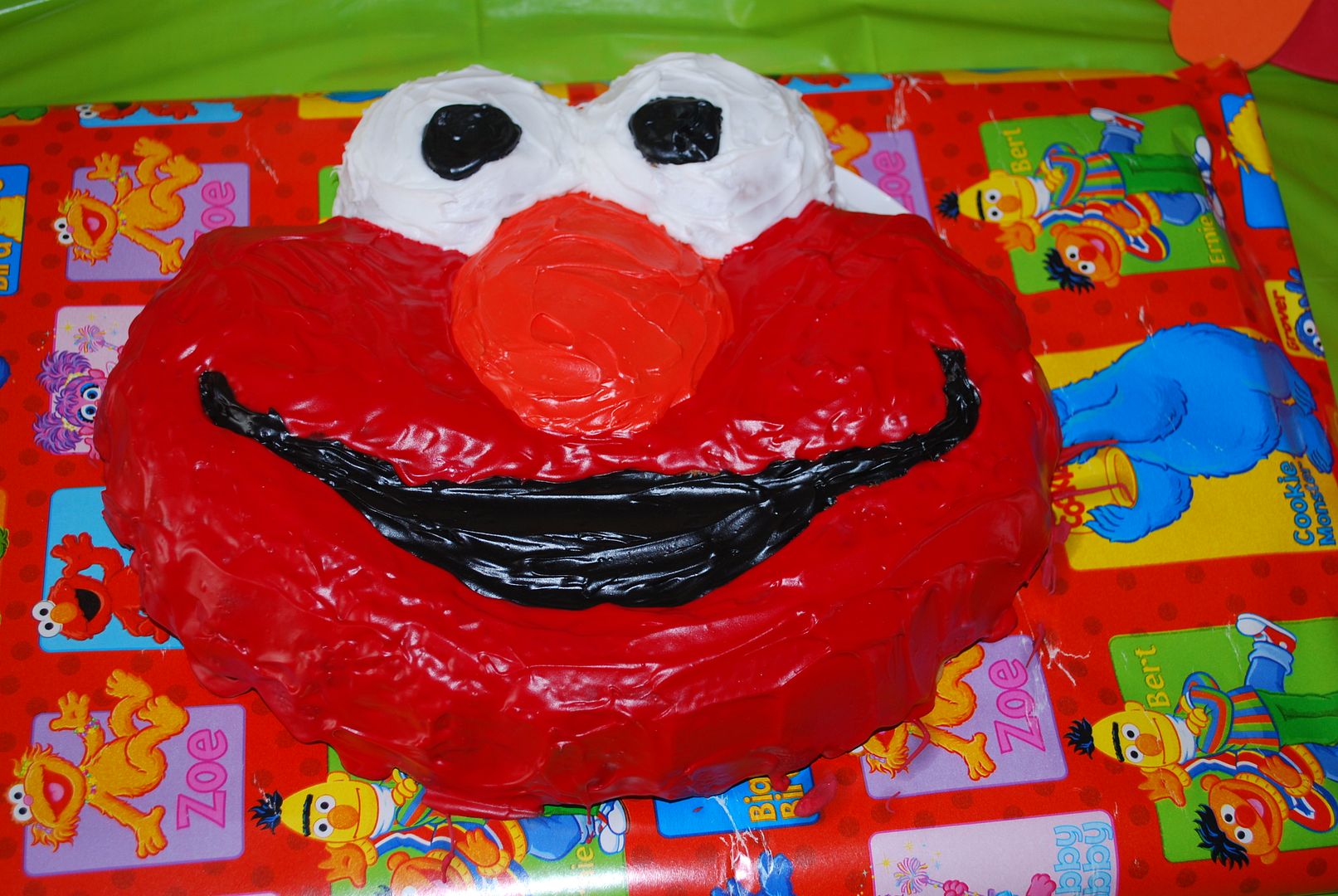 and Grady had his own smash cake...that he didnt even touch. rats!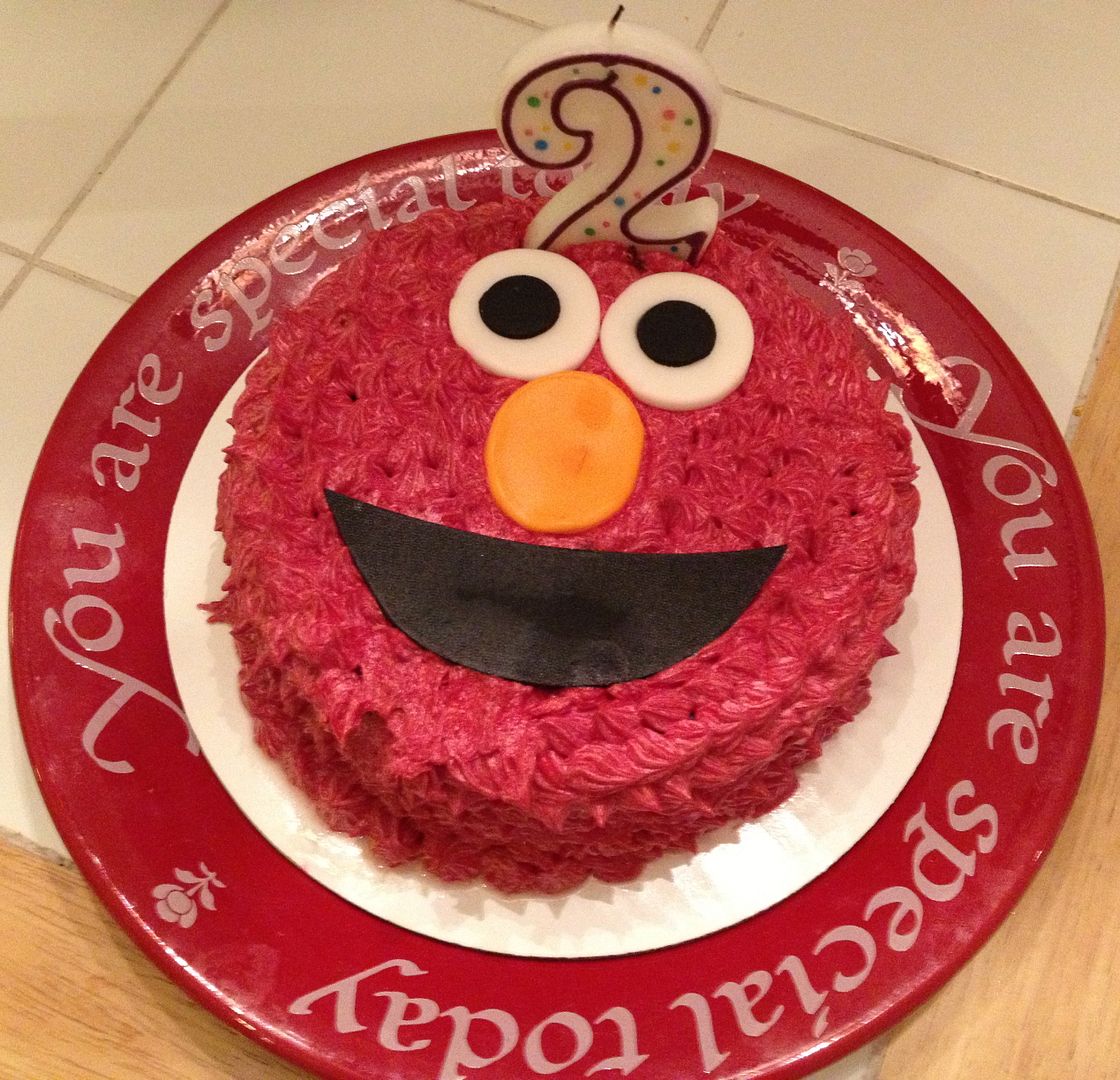 and cupcakes in case the cake wasn't enough for everyone.
His love for Elmo is as passionate as his love for life. Cookie Monster became a close second once the decorations were up. This house was screaming Sesame Street with a heavy dose of Elmo craziness.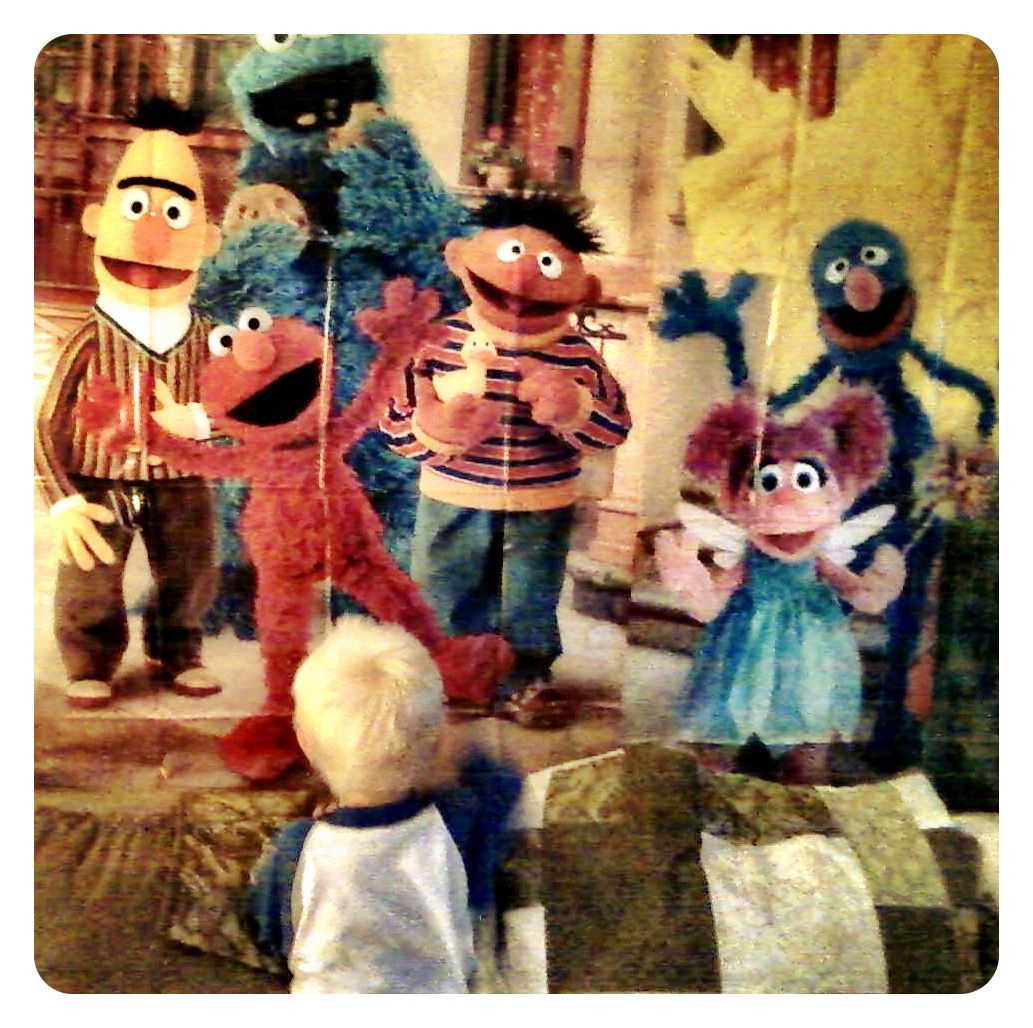 and more balloons that would fit into my car with all the seats down. Thanks dad for picking up batch #2.
Im still seeing Elmo in my dreams...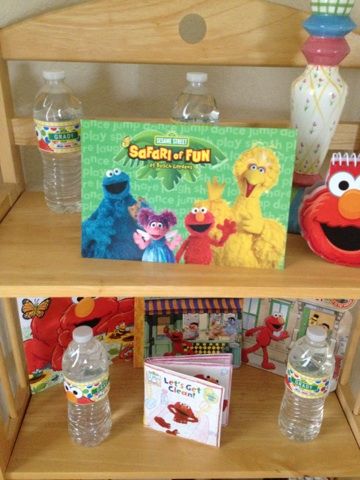 I knew the party had to start already when I was in the middle of wrapping our refrigerator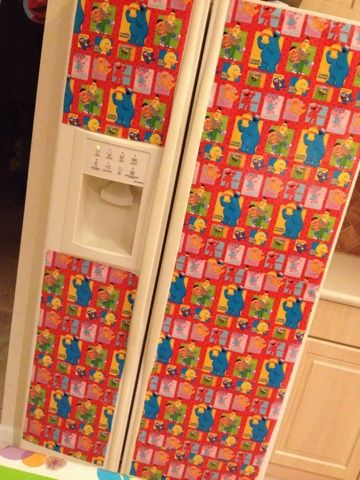 somehow in my party planning head, I think the details will measure up to our love for him and the more I plan , I realize that is an irrational thought and impossible to compare the 2.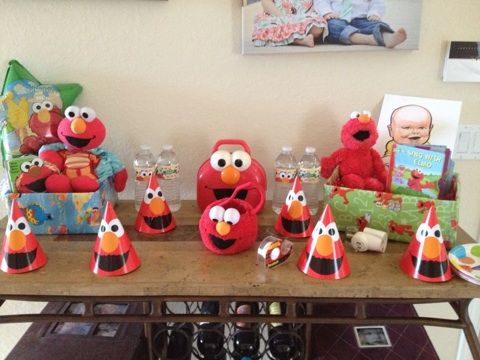 I didn't see this on pinterest, but I think there's gonna be a new pinterest craze out there for juice box towers...you saw it here first folks. lol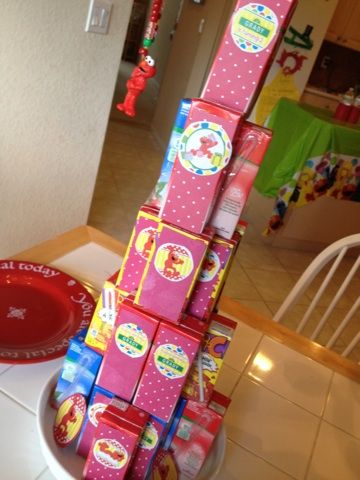 personalized water bottles are always my fave....so easy and add so much!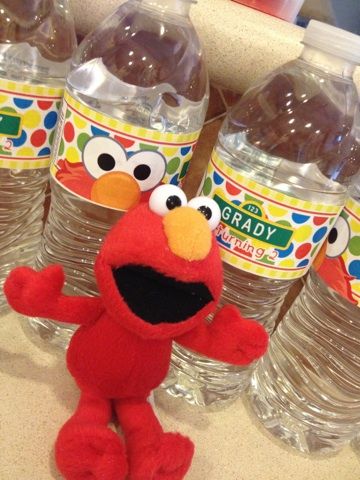 and what would an Elmo party be without Elmo showing up!??
and Silly Sue came too who was the hit of the party....she played games with the kids, magic shows, face painted, made wild balloon creations and was sillier than the kids.
my friend Katie captured this picture and it's small and grainy, but too cute not to post...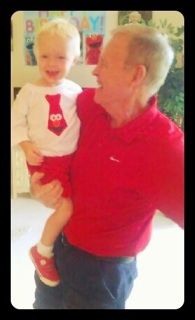 Uncle Dan doing his dress rehearsal before the big day...
oh sweet Ella is as sweet as she looks....
and Hero the model....literally...
everyone at the party was in red, black, white or orange and it added
such
a fun flavor to the party.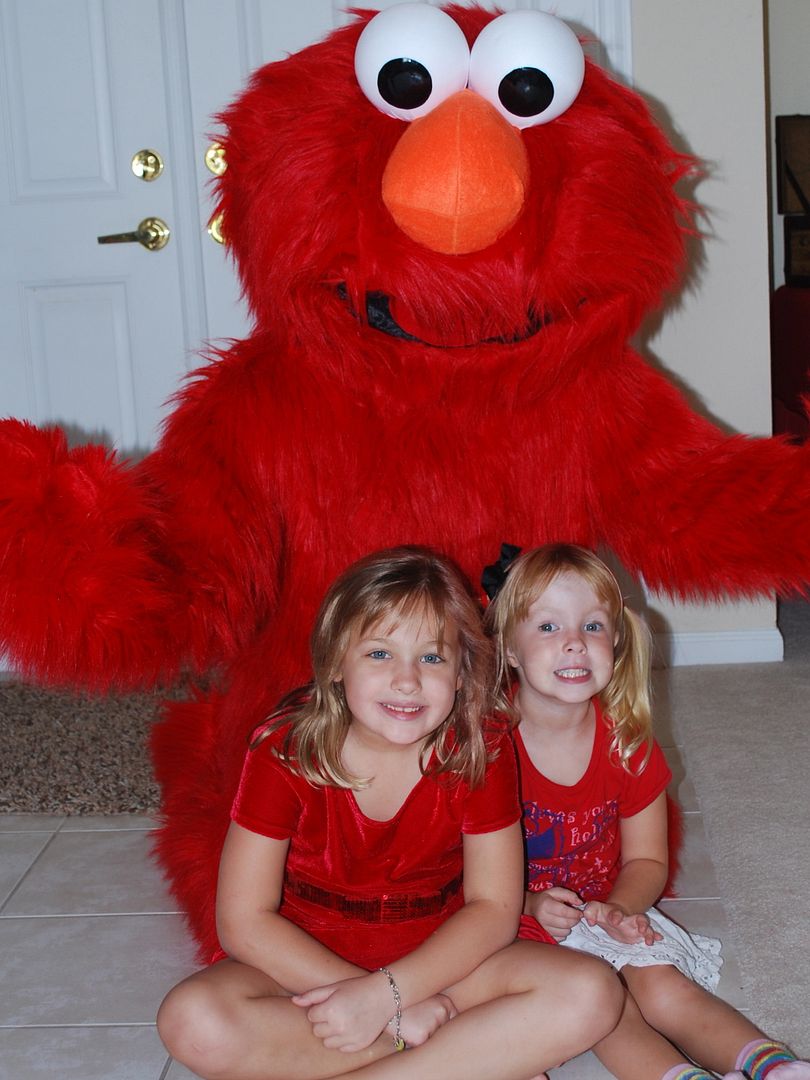 big hugs all around...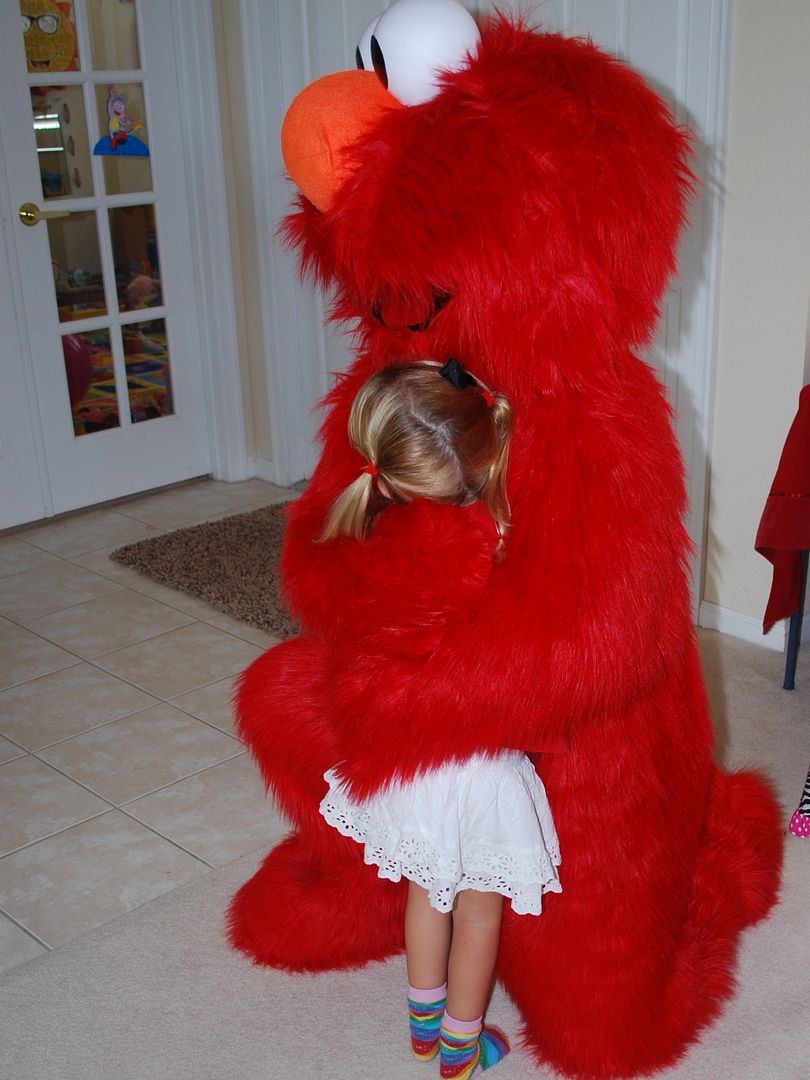 some were all over Elmo and some were a bit shy, but no one cried which blew me away. Silly Sue said there's always someone (or 5) who cry at the characters.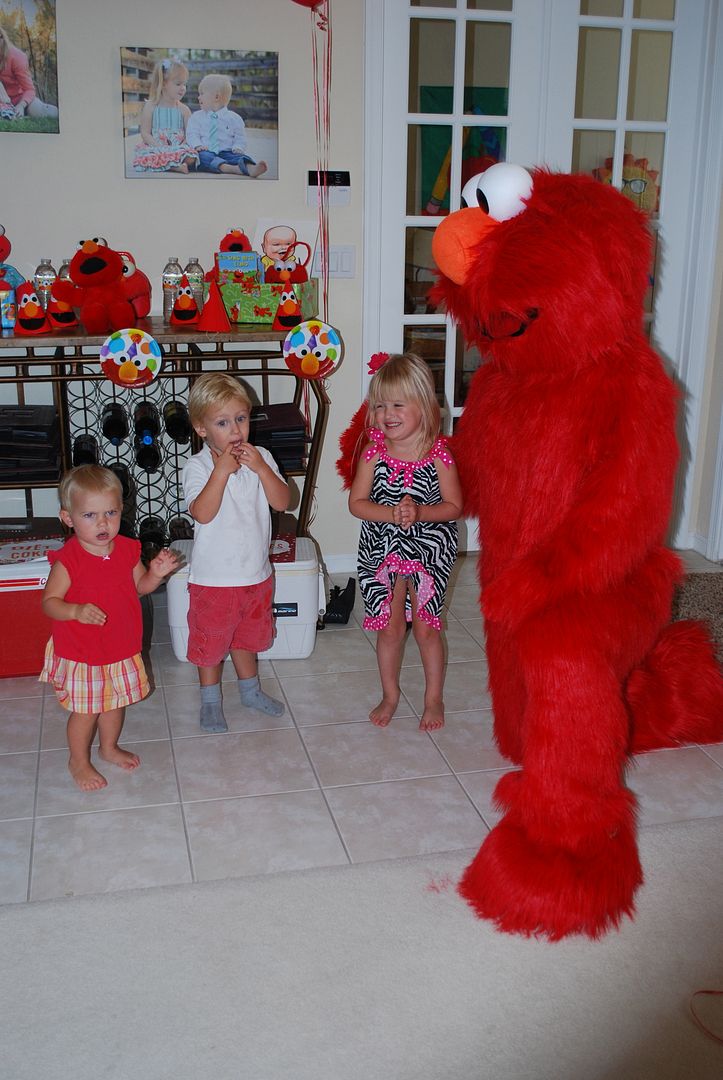 even the parents got into it...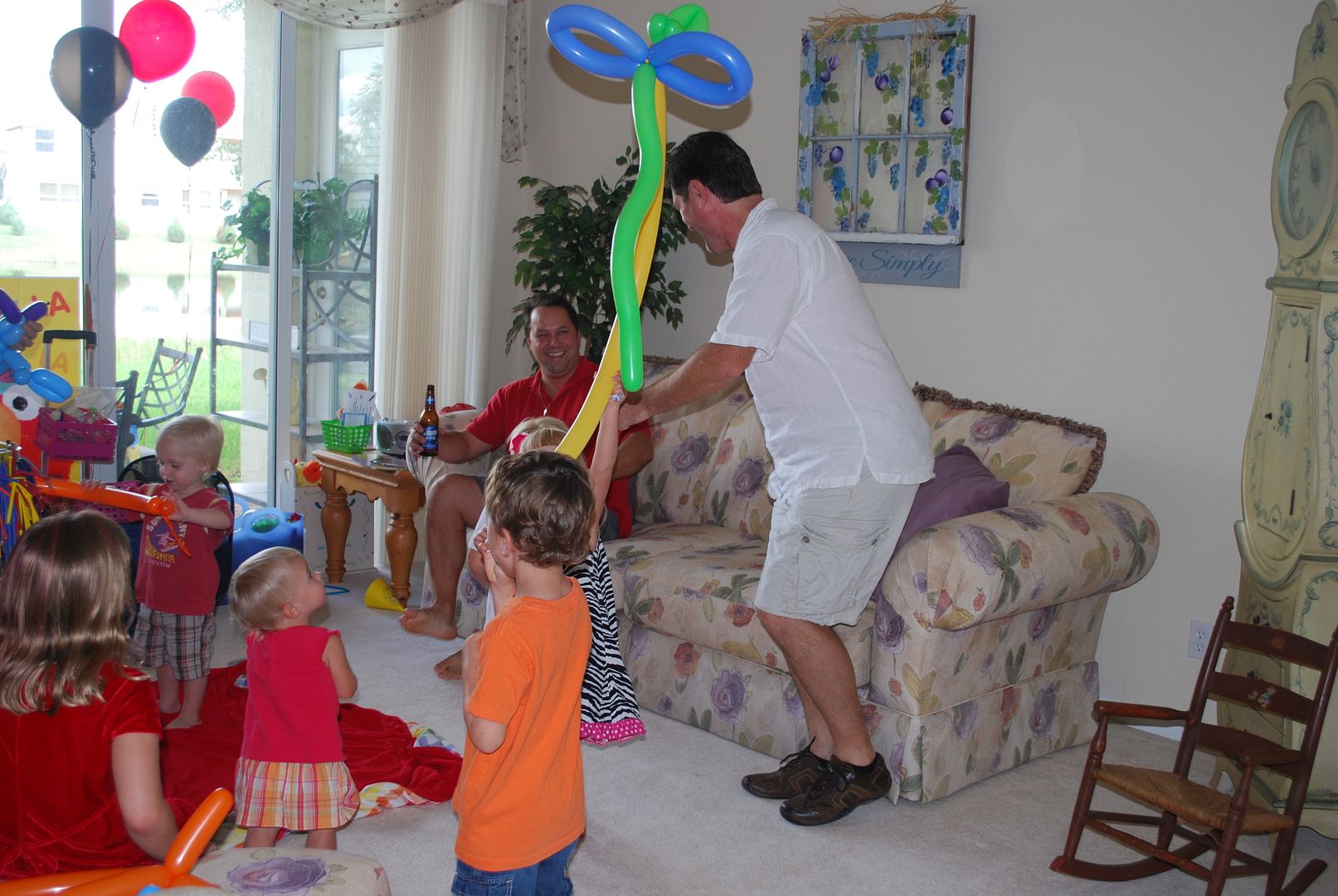 I mean really into it....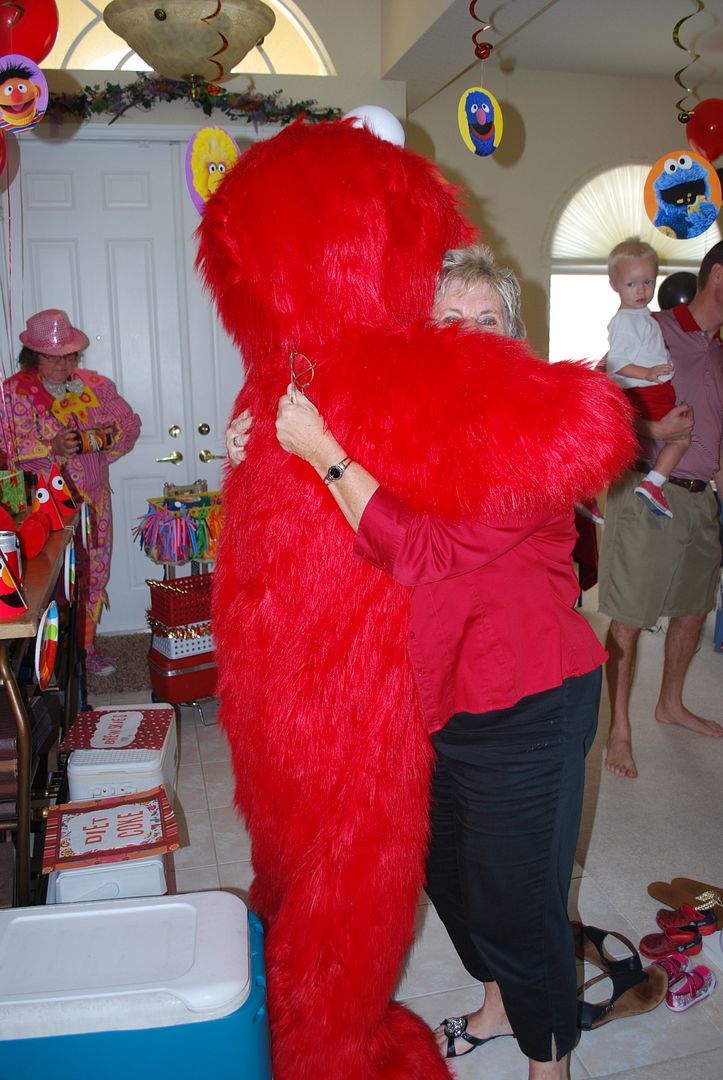 some more than others.
I love this picture of my mom....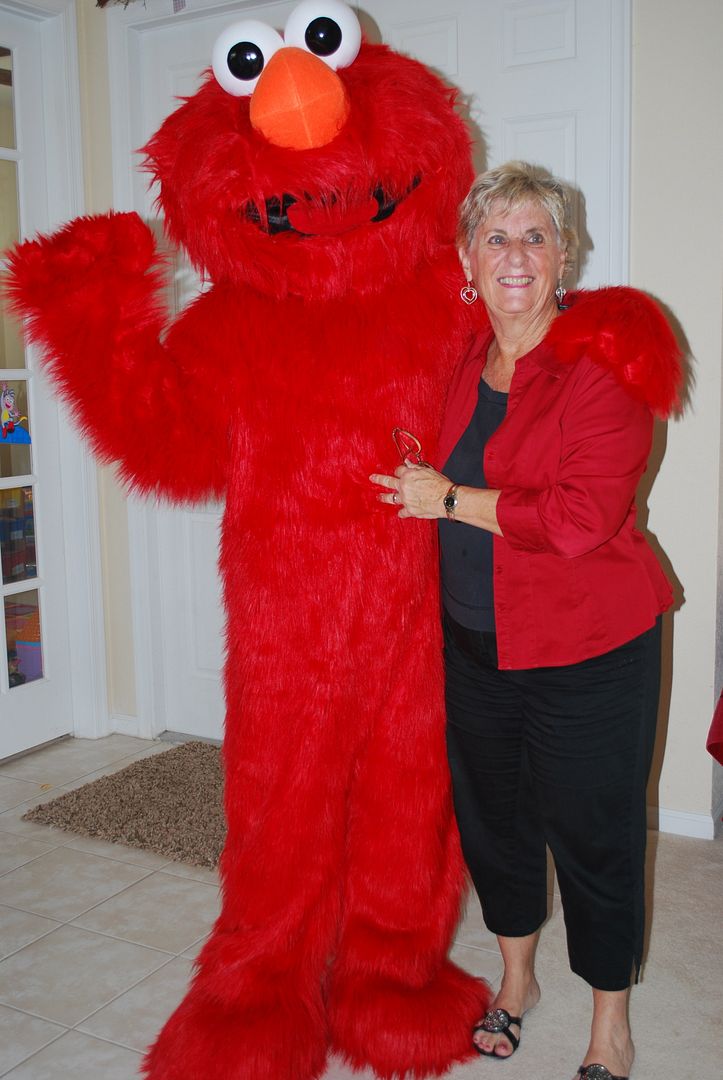 This could be molly's christmas card with her husband...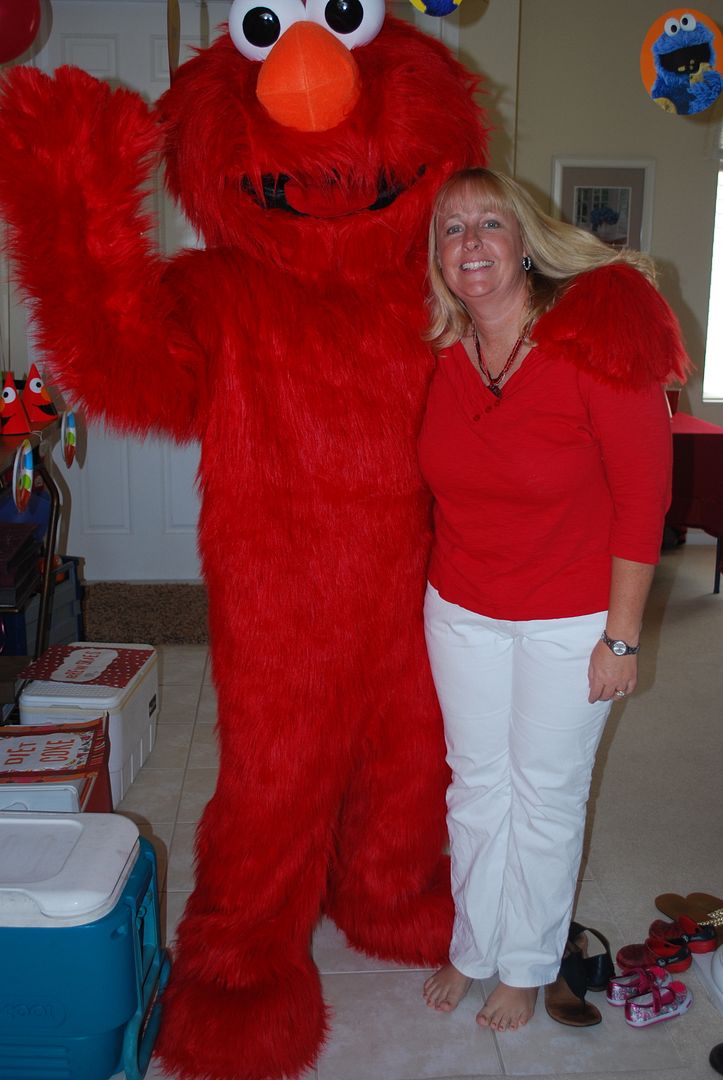 Silly Sue had a captive audience...
our welcoming team...
plates hung to the door for decorations...watch out pinterest, here I come...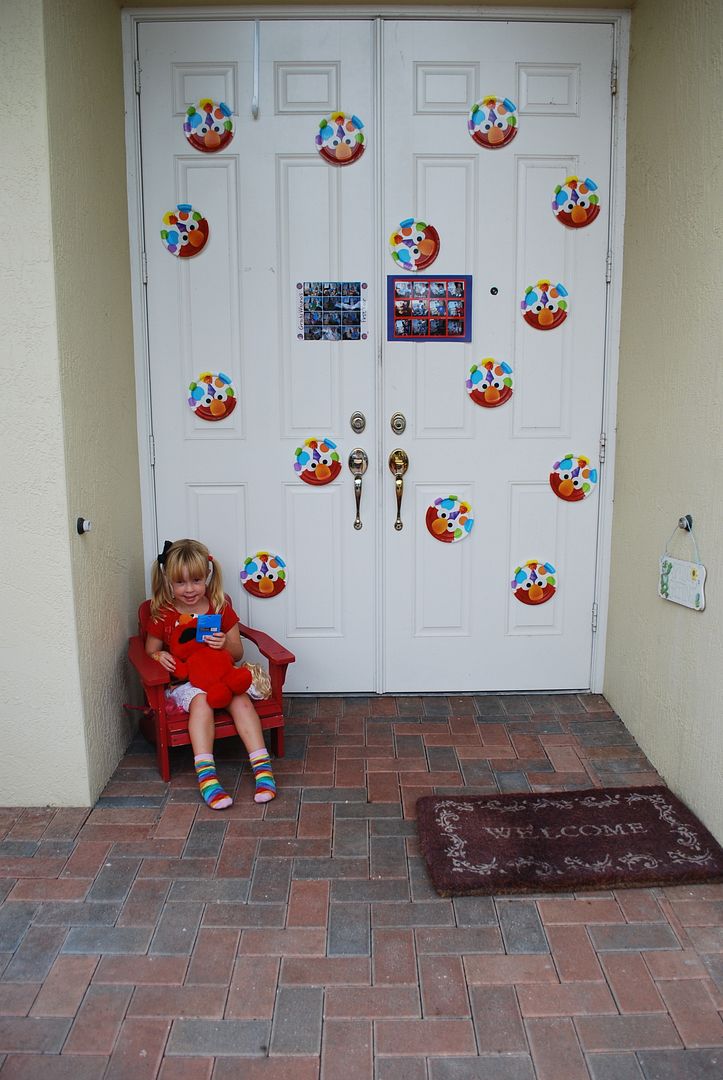 This was Grady's face the entire Happy Birthday song...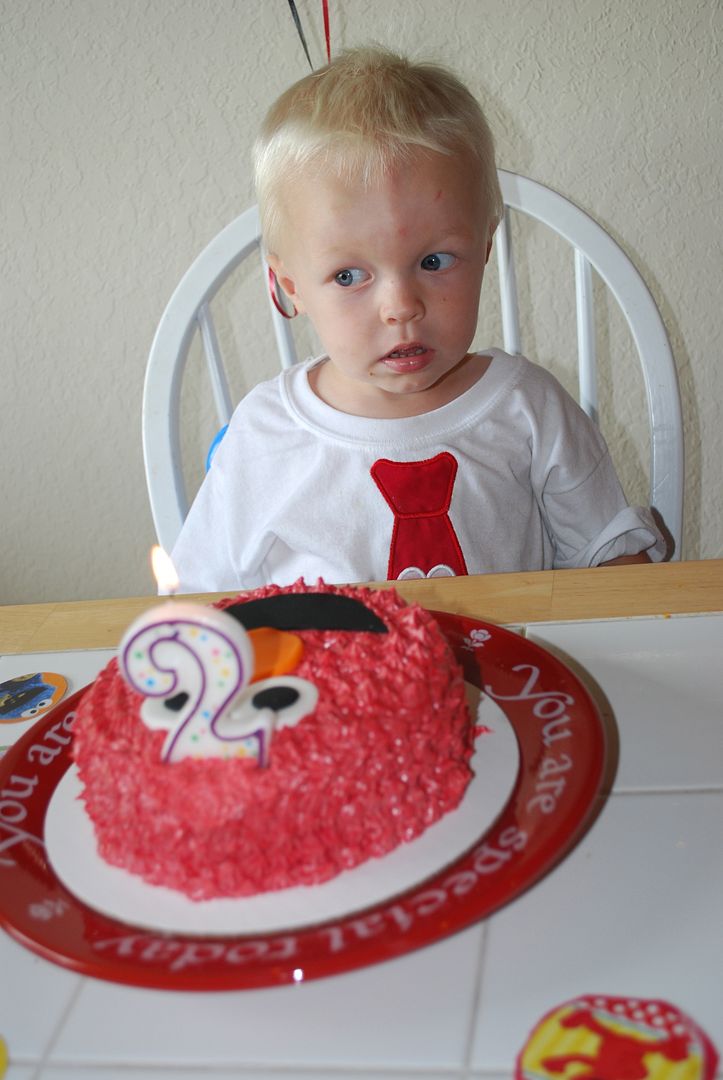 I have a million pictures of him looking around the room with his stunned -wtf -are -you- doing- people face, that I couldn't choose just one.
bare with me as I gaze...
happy sigh...
and during his party, guess what Grady wanted to do? you guessed it. I think he read books rotating adults for a good hour of the party.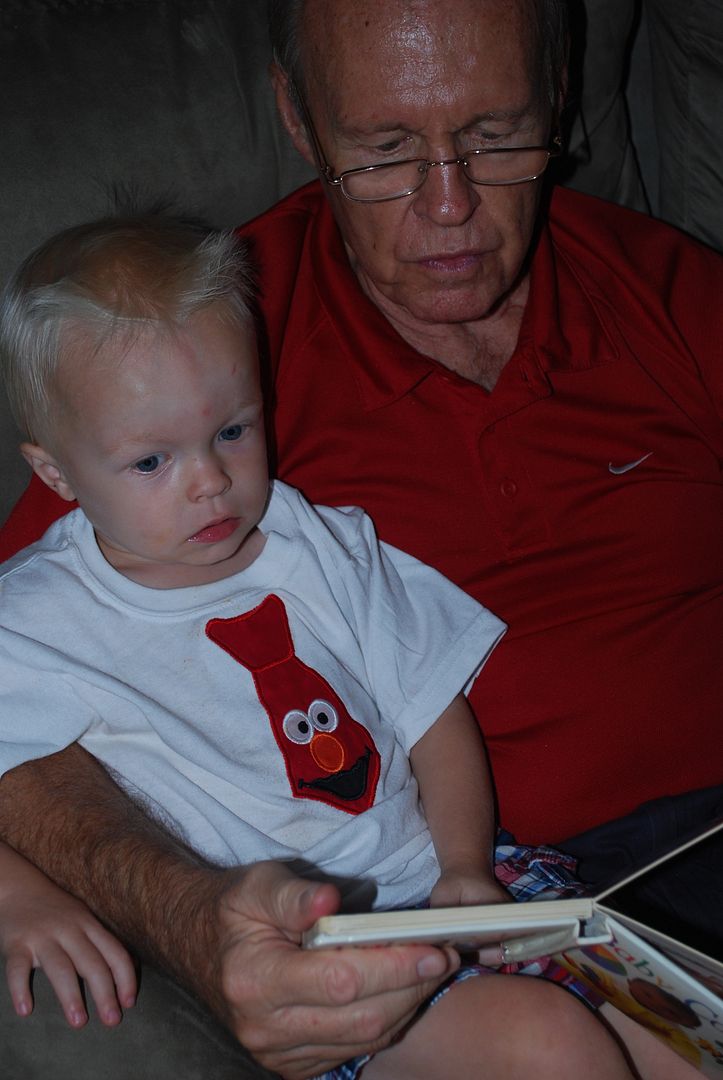 this was post party while opening gifts...he preferred reading vs opening gifts...and when there was a book inside, he went bezerkos. You'd think we didn't have 4 million books already the way he gets amped up about them.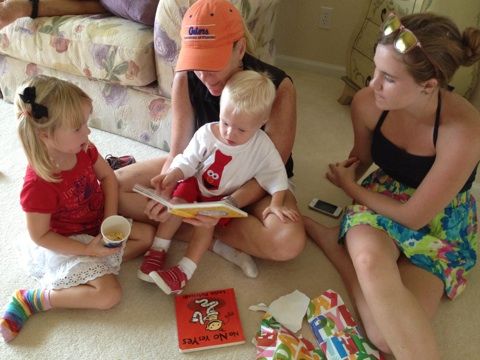 and to see the fun for yourself, check out these videos - this is my favorite of all time from the party...seeing dan in action made me belly laugh, hold back tears kinda laugh.
here
and the famous happy birthday song...he liked the cake from afar, but didn't want it near him.
here
And this riding toy from his grandparents was a hit...
here
I can't remember life without him just 2 years ago. I see this little boy growing up right before my eyes and love seeing what will excite him next, what word he'll say, what book he'll discover and how he'll make us belly laugh next. I wish I could bottle up his love for life and spread it to the world because it's a beautiful, infectious and amazing thing to experience. I can't believe I'm lucky enough to be his mommy.