Pssst, there once was a cute little baby boy born on 10-10-10 and guess what?
He grew up really fast.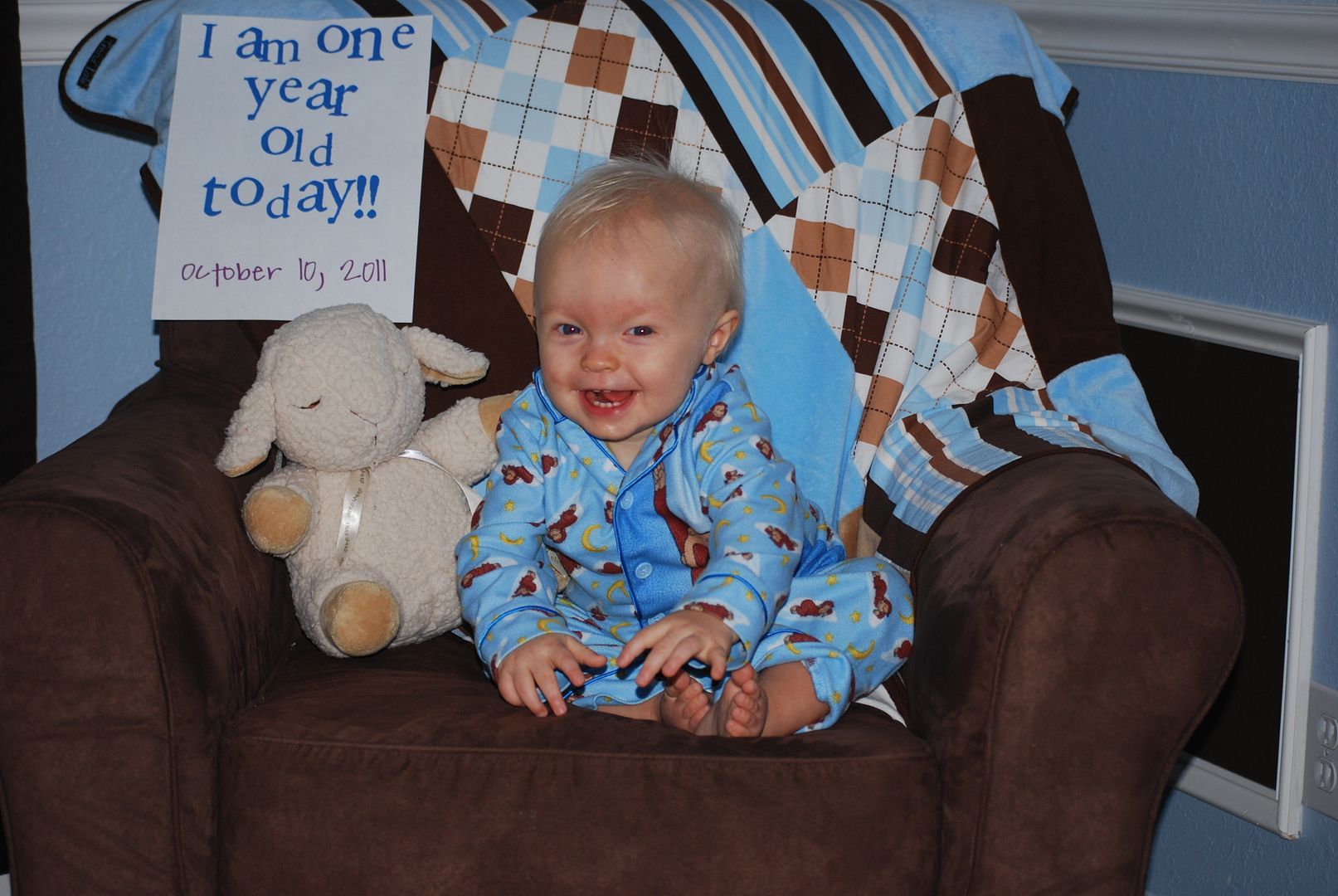 so the family came in town
from all over
to celebrate.
And dance.
Even G joined in.
and his grandma
hand made
a really cute crown that fit him like a glove. Until his super cool 15 year old nephew put it on...
and then it was a little big even for his big noggin'...
and he was all smiles on his special day and lapped up all the attention...
but then Grandma fixed his cute crown because he was the prince for a day...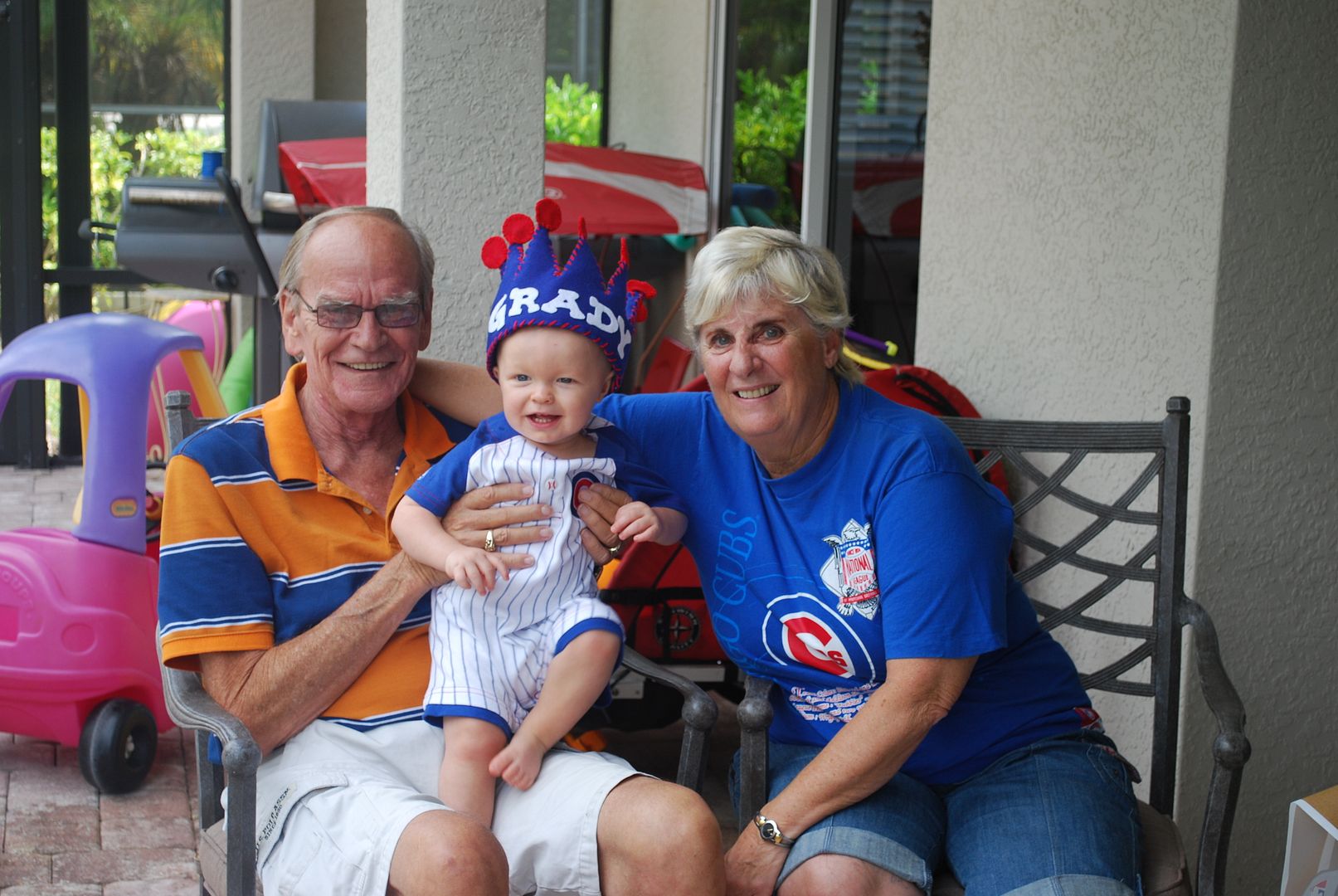 and he was our MVP; awarded the game ball for his heart...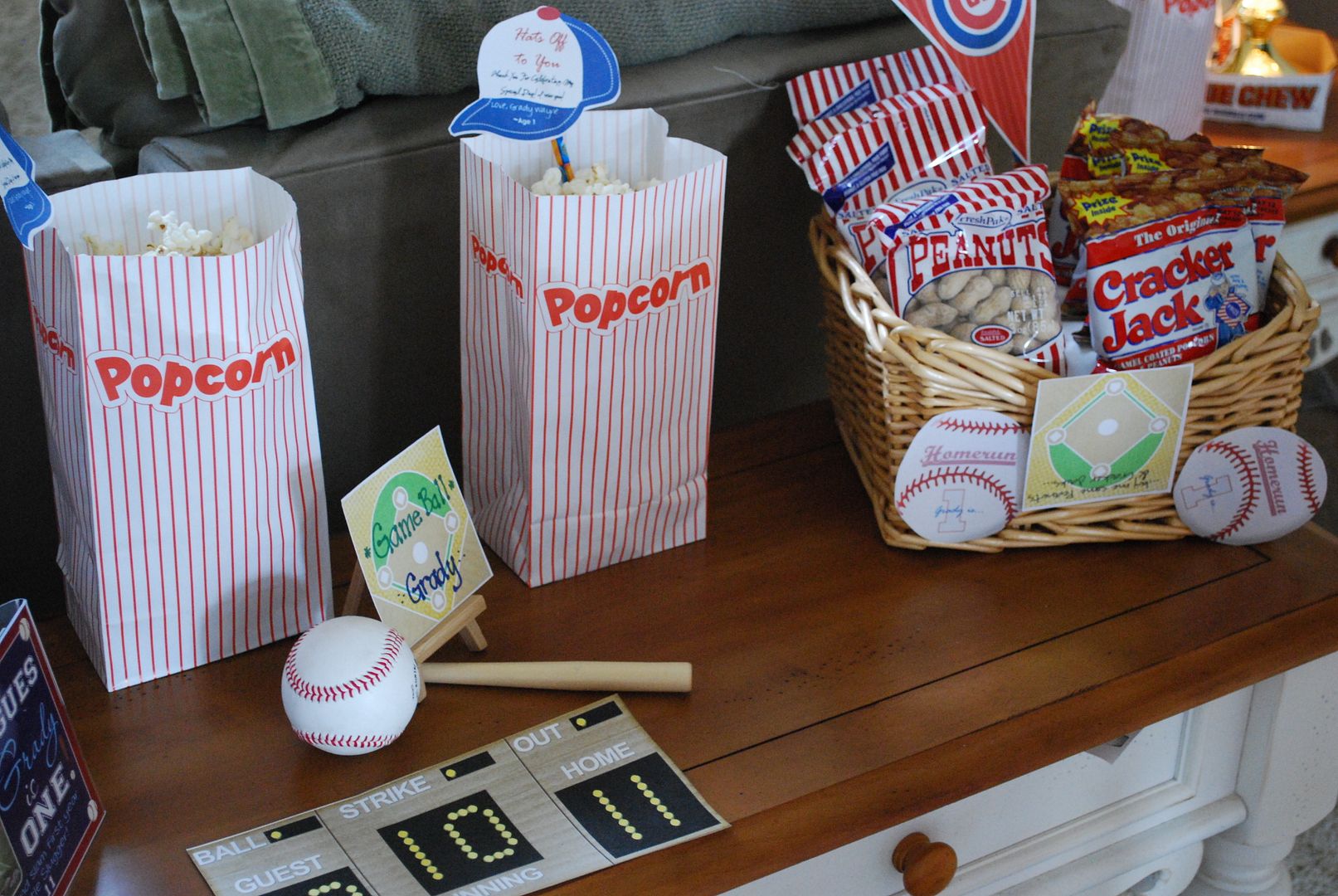 he even got his own water bottles when he needed to take a water break from all the crawling...
and he tried to eat some peanut
batter up
and jelly sandwiches...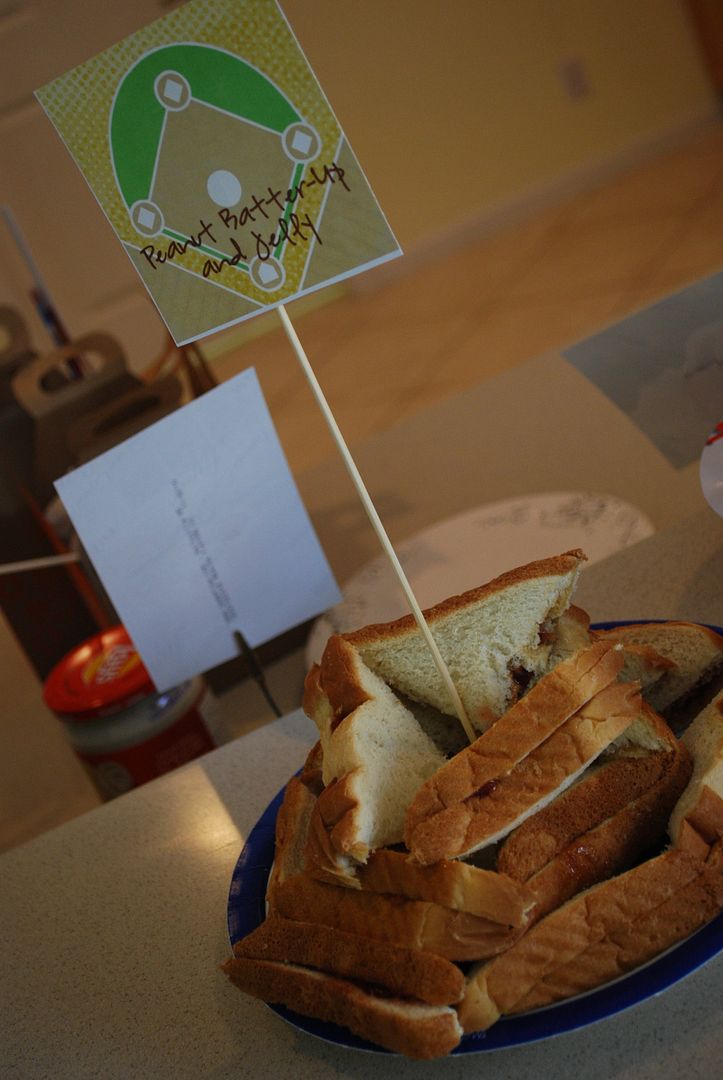 he even flew in his grandma from SC to help with the cake and she went all out...
they were offered a $500 voucher to be bumped on their flight by 3 hours on the way here, but declined it because they had to decorate the cakes. I made them sign their name in blood they are never to do that again and we'll buy a cake at publix if need be. Dot worked her fingers to the bone and wanted it just perfect for Grady...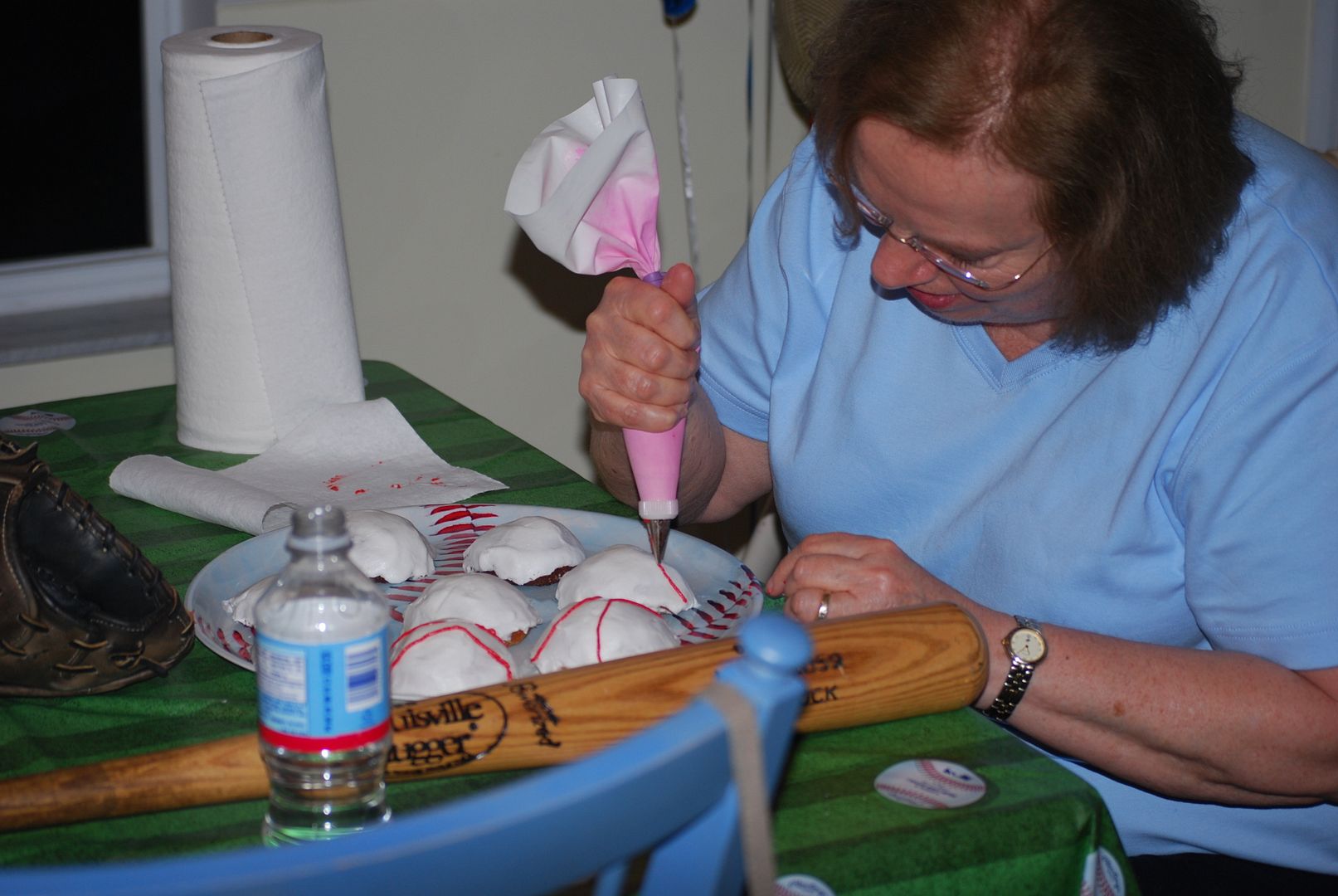 and it was just that...
absolute perfection for Grady...
thank you Dottie for your talented hands and putting all of your heart into his first birthday cake.
almost too good to eat...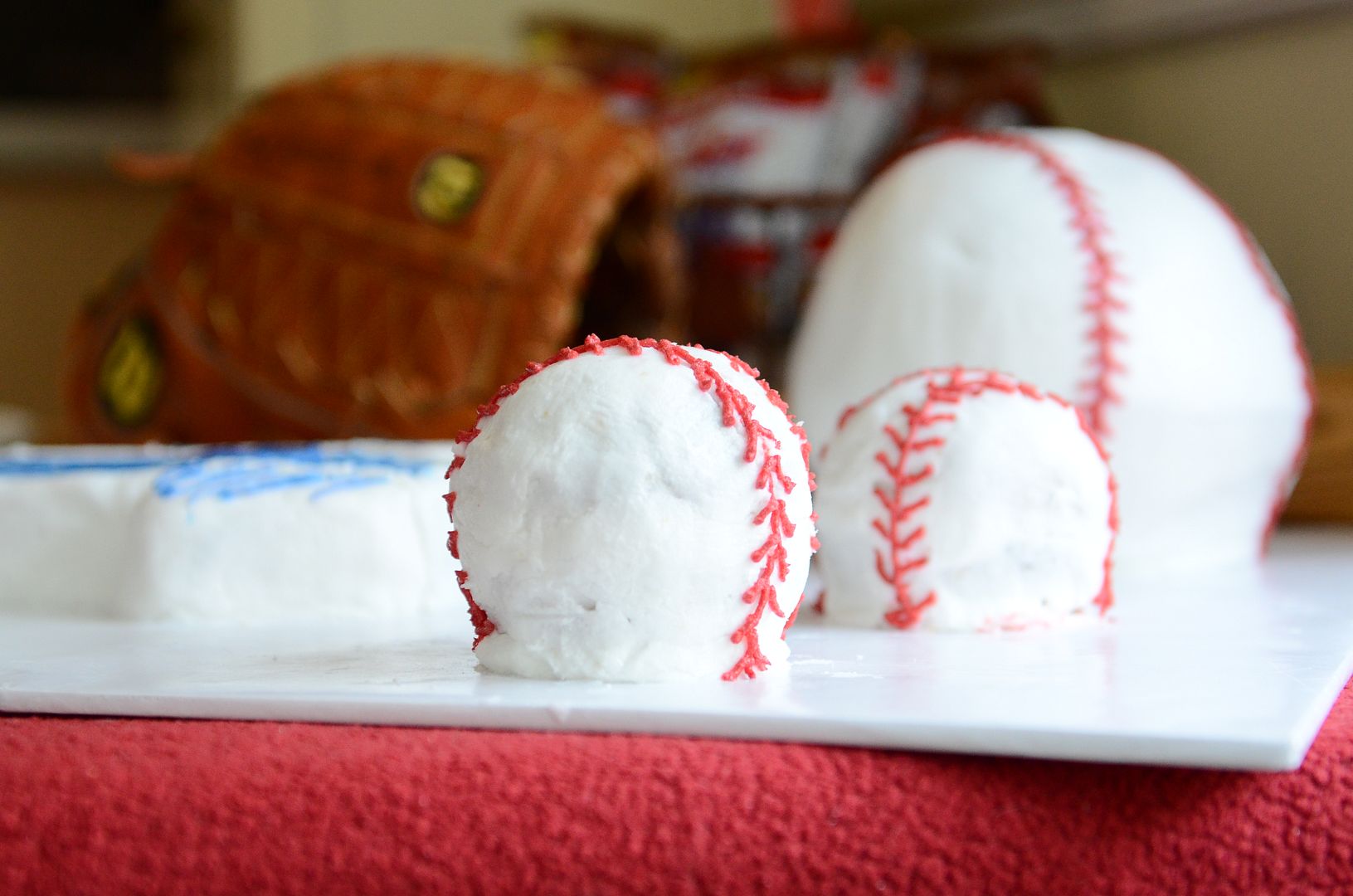 almost, but not quite as I nailed a few of these...
and I think it was a full circle moment for David as he played for the Cubs back in the day
Grady barely touched it and didn't eat a bite of it which surprised me because he's such an explorer and destroyer in one...not with this cake though; I think he sensed its "special'ness"
it's been a beautiful year thanks to this special little boy who exudes love and happiness...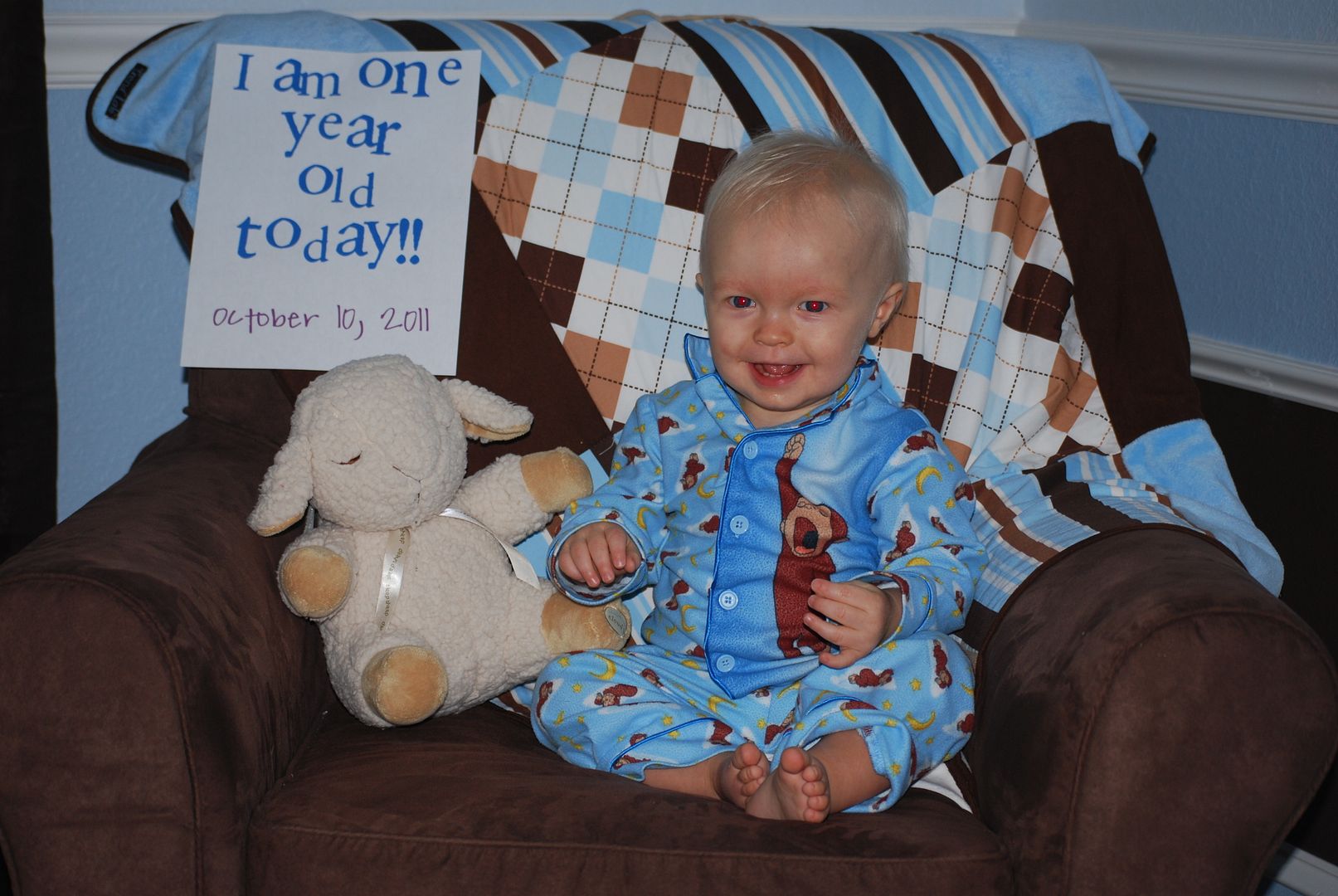 and asks for nothing from anyone other than some snuggles
and he's just hours from walking I can just feel it. He'll stand in one place for 5-7 seconds like he's surfing an air wave and think it through and plop down and zip away like he escaped a bank robbery. He's walking around furniture like a crazy baby and I know he's days away from this big milestone, but I love the anticipation of the big steps and he can take his sweet time in actually doing it.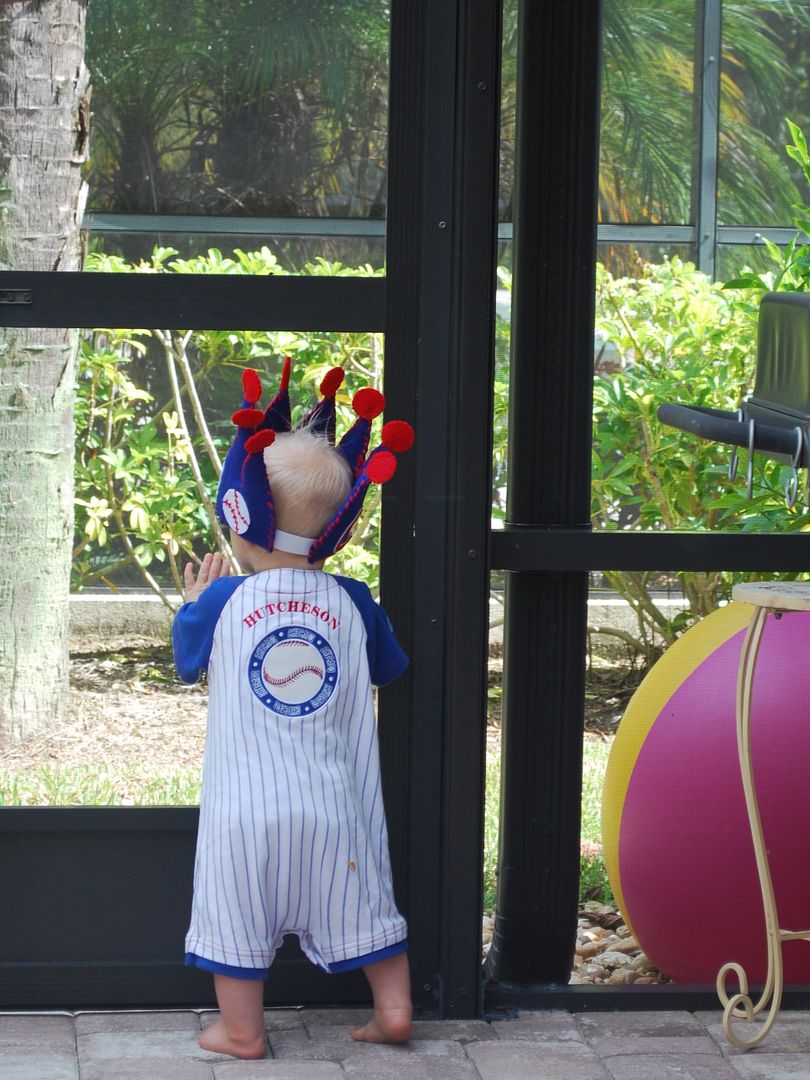 not quite sure what happened here or who took this picture. I didnt hear any meltdowns from her so Im assuming it's a game of hide and seek because if it was a meltdown, the neighbors and neighbor's neighbors would have heard it. ha
our little bat girl...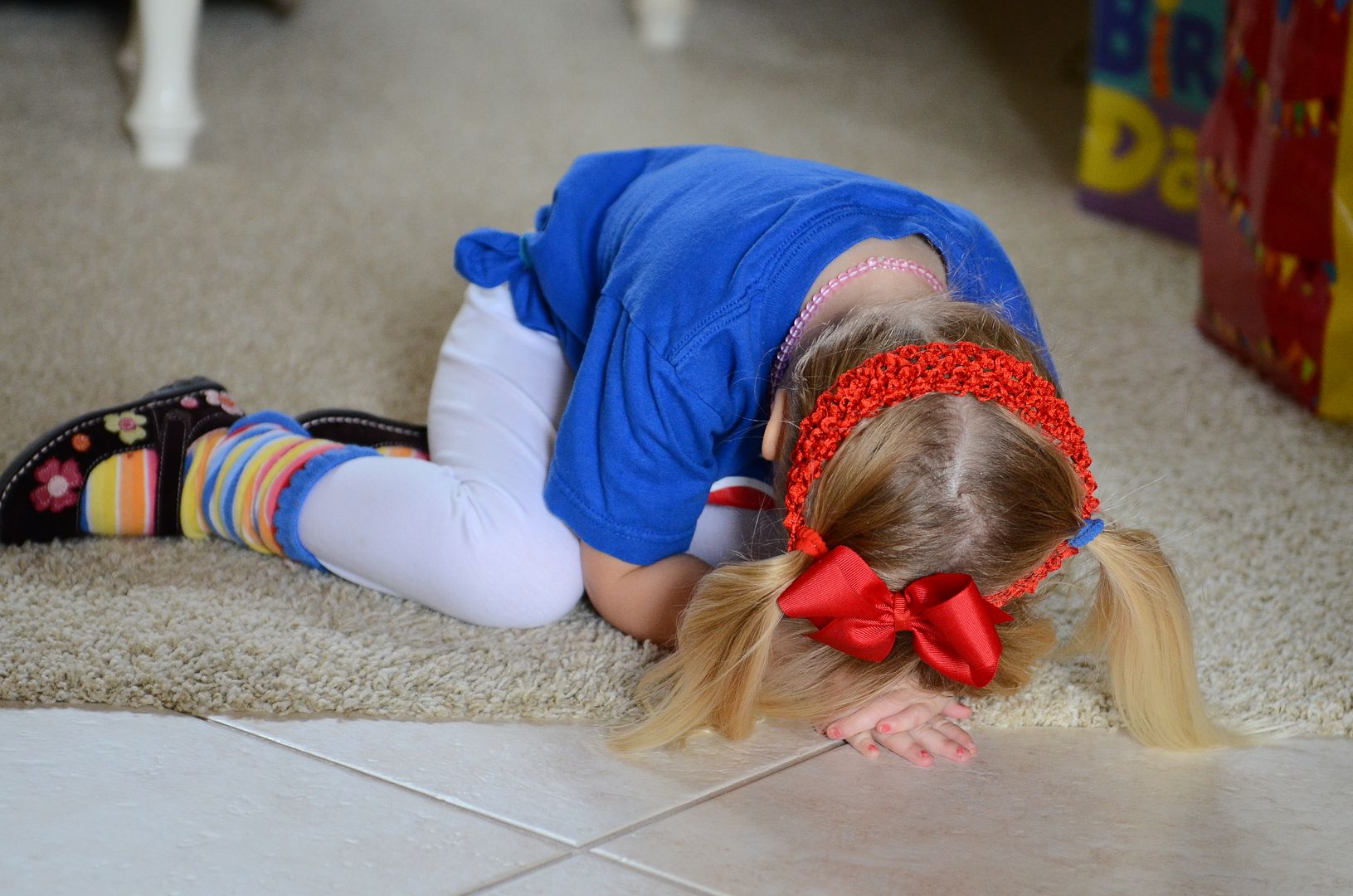 I can't say enough about how sweet Grace is and what a grea role model she is for Lily on all aspects. She takes money out of her piggy bank every week for the church offering without prompting from anyone. That's the kind of kid she is and I love that Lily gets to rub elbows with her. They are attached at the hip when together and tears are shed when they leave each other. And today is her pretty momma's birthday. Happy Birthday Mollycoddle! We love you so much and the kids you're raising. (Dan too:)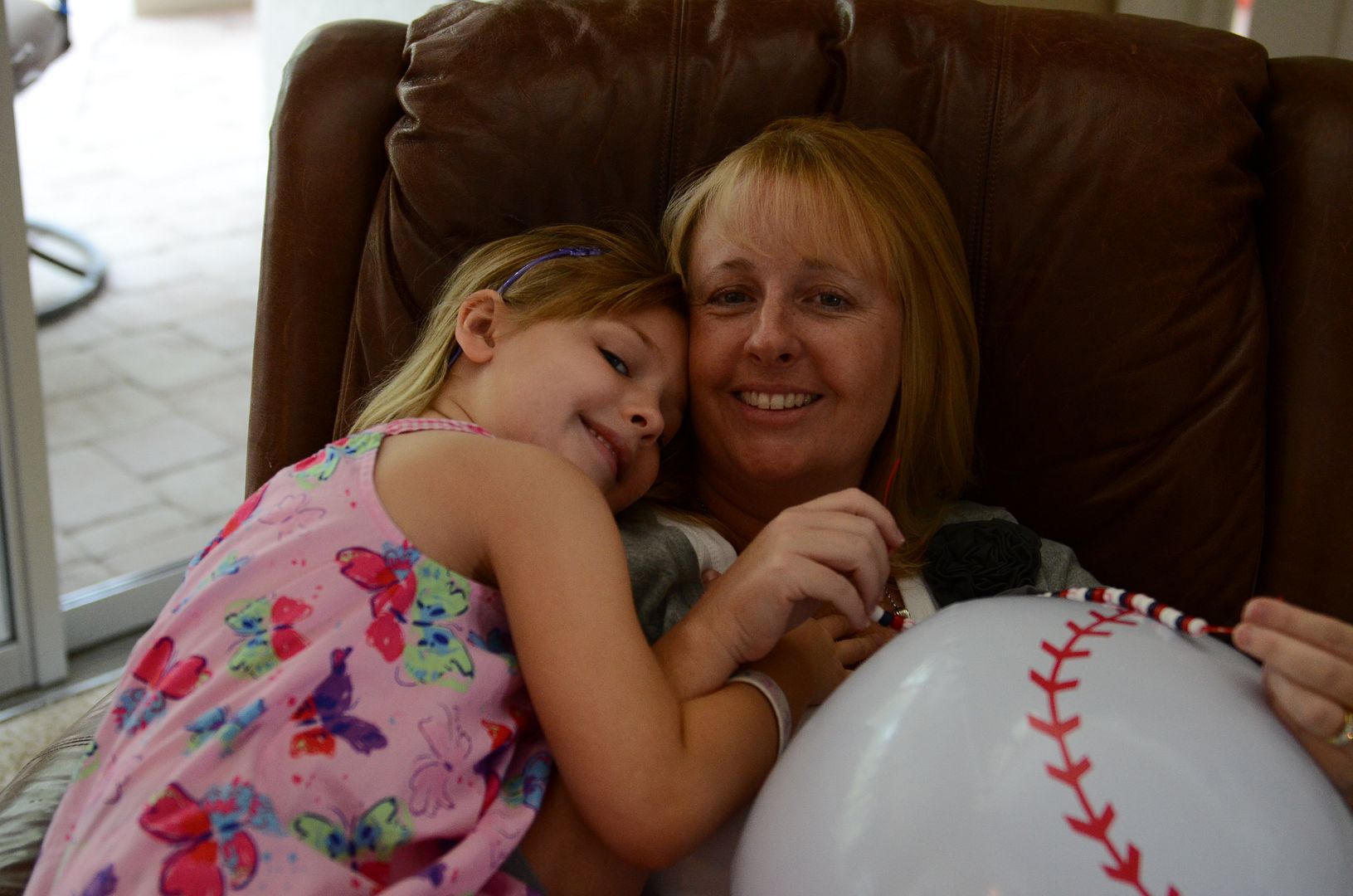 A few weeks before Grady's birthday, I debated buying Cubs shirts for David, Lily and me to wear to match Grady, but it ended up being $75 online for 3 shirts plus shipping so I passed, but regretted the decision the closer his birthday came. It was too late to find some for all of us at the mall so I just chalked it up to a small disappointment in the grand scheme of things and promised myself I'd do it next time because it'd be worth it.
Then Dottie arrives and pulls Cubs shirts out of her suitcase like Mary Poppins. It was as if she was a walking panhandler selling Cubs shirts. She didn't know any of the backstory of my looking online either! Can you say fate? Not only did she have a shirt for David and me, but she did for
both sets
of grandparents too. These were the shirts they used to wear watching David play back in the day. Allison let me borrow one for Grady, but I used it for Lily and it made for a perfect day for Grady.
somehow I think this picture will be blown up poster size and hung proudly.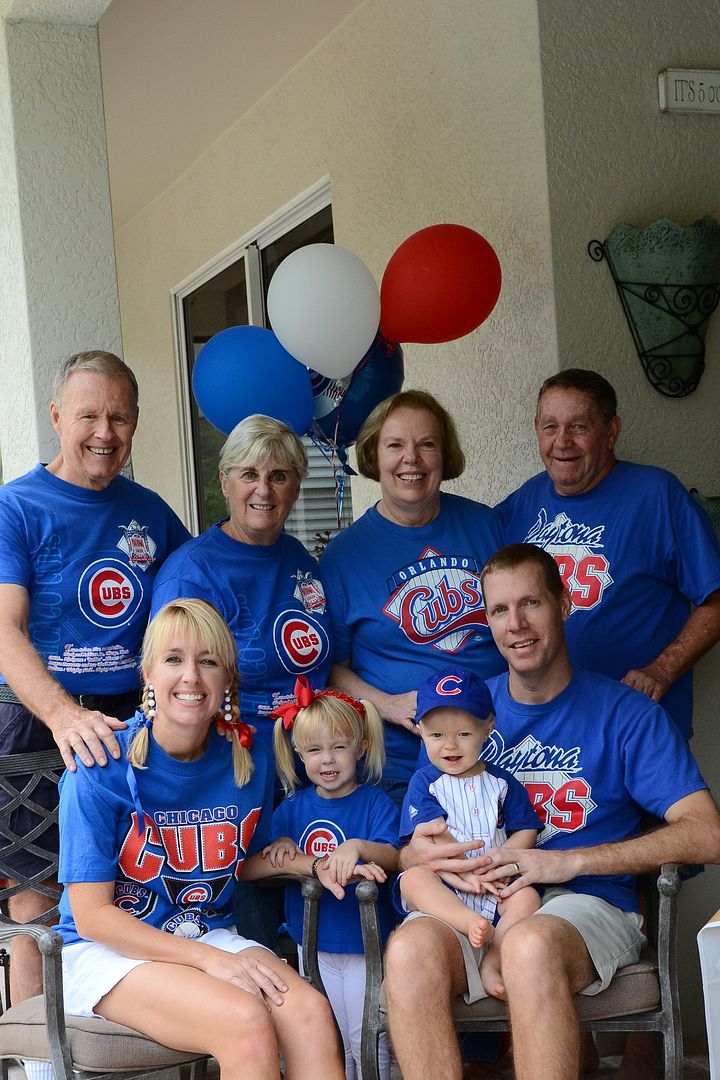 Having all of our family in town to celebrate Grady's life one year later was a perfect bow to a wonderful year with this sweet little soul.
life is good.
(more to come if you can believe that one)