The Hutcheson hearts are heavy today as MeeMaw aka Grandma Thelma (david's dad's mom) aka nicest woman on the planet went to heaven today. There is a hole in our hearts today as she filled up everyone she met with so much love, but we all know she's in a happier place in heaven where she doesn't hurt anymore and with her beloved husband. If you met her for one second, you felt like you were the luckiest person on the planet to feel an ounce of the love she permeated and if you knew her for her lifetime, you were a better, kinder, gentler person for it. She lived a long and beautiful 99 years on this earth and left a legacy of love that carried on for generations.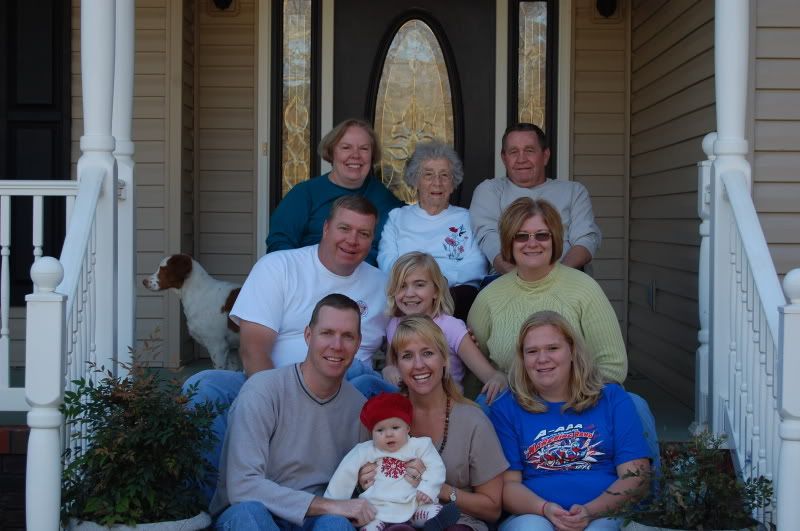 There was nothing more important to her than being with her family and she taught everyone that that's all that really matters if you're family is together, healthy and connected and showing love everyday.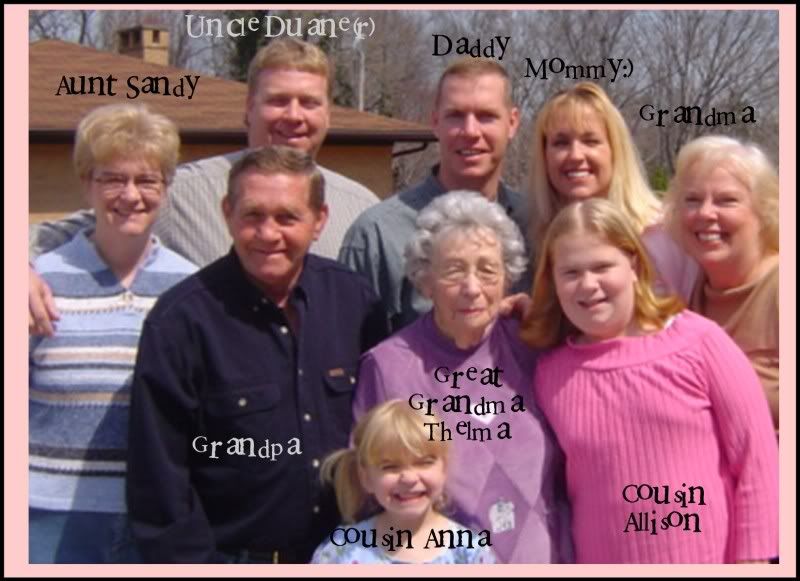 She didn't lecture and tell you how to be in this world, but she showed us everyday with her smiles, hugs, sweet disposition and by example. And lots of kisses too. (Meeting Grady for the first time)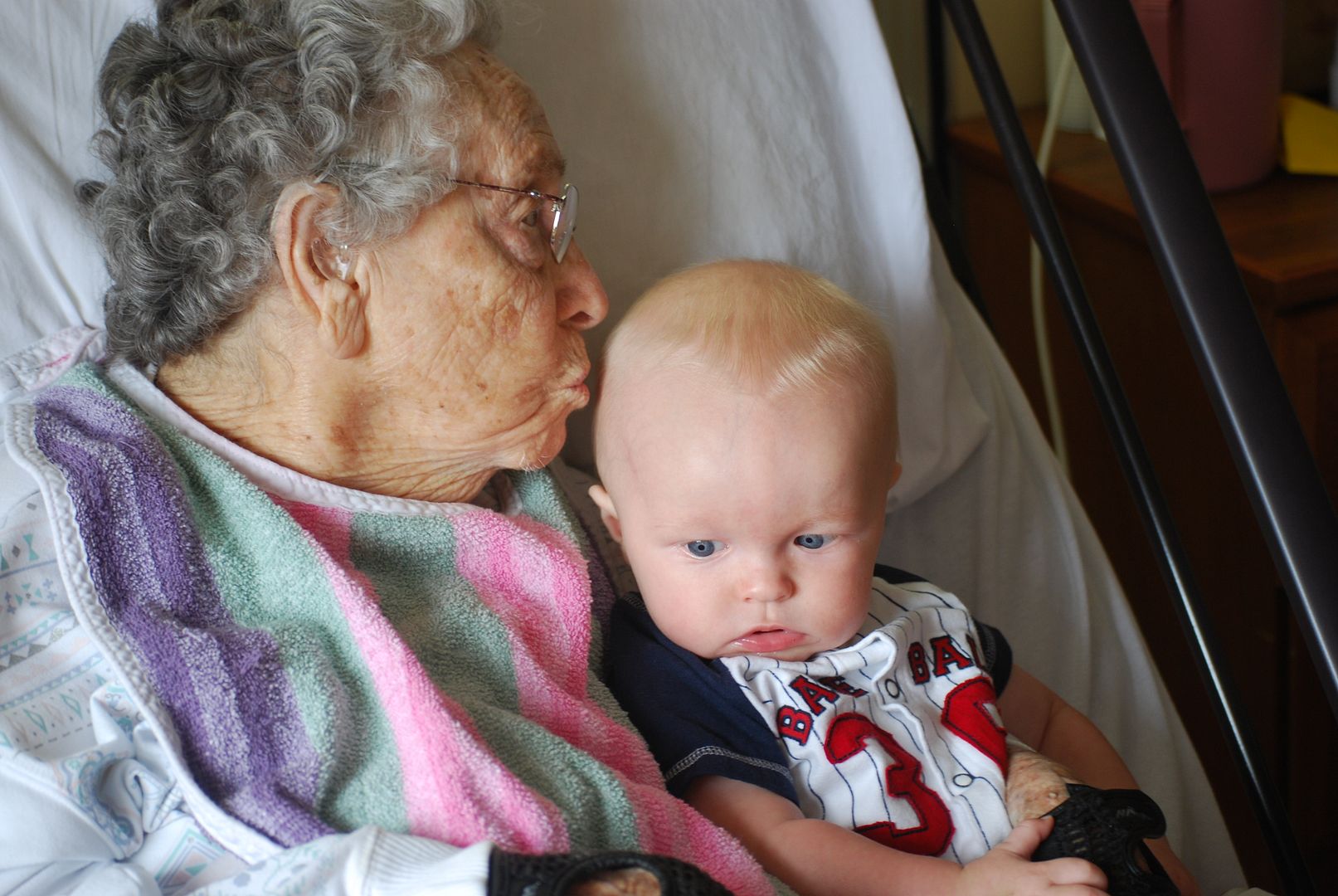 Meeting Lily for the first time...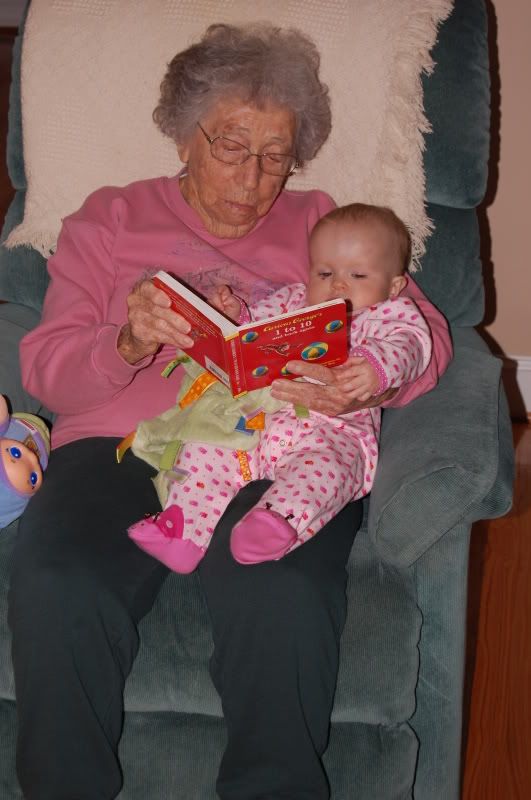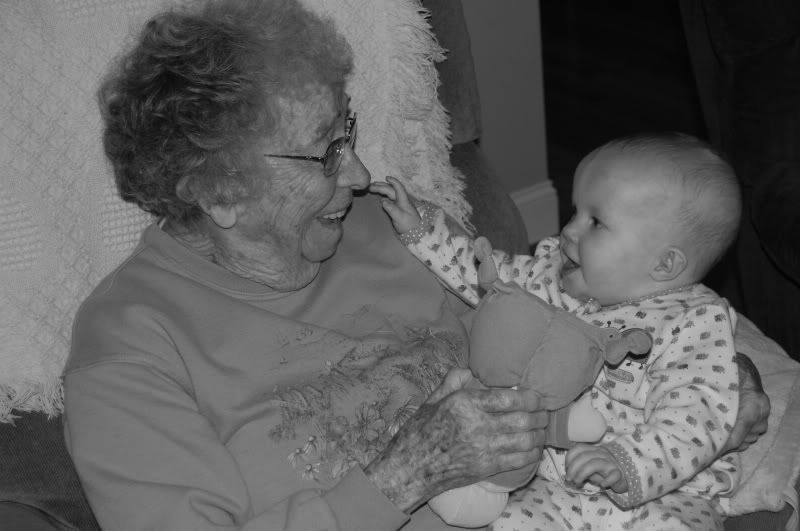 She loved her family and in turn she was showered with love and affection at every turn.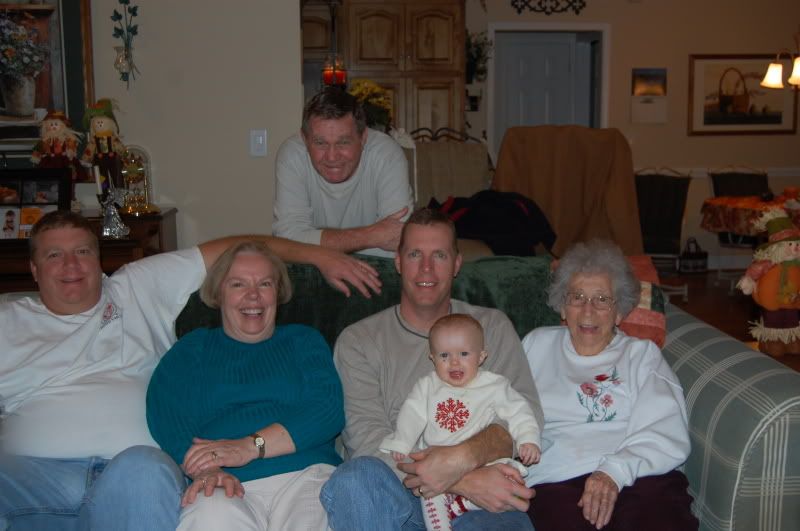 It's never easy to say good bye to someone you love because it is so final and even though we knew it was going to happen any day because she had just entered hospice a few days ago, the tears still fall and it's almost as if it's a shock to you that it happened and the pain is still the same. There's really no way to prepare yourself.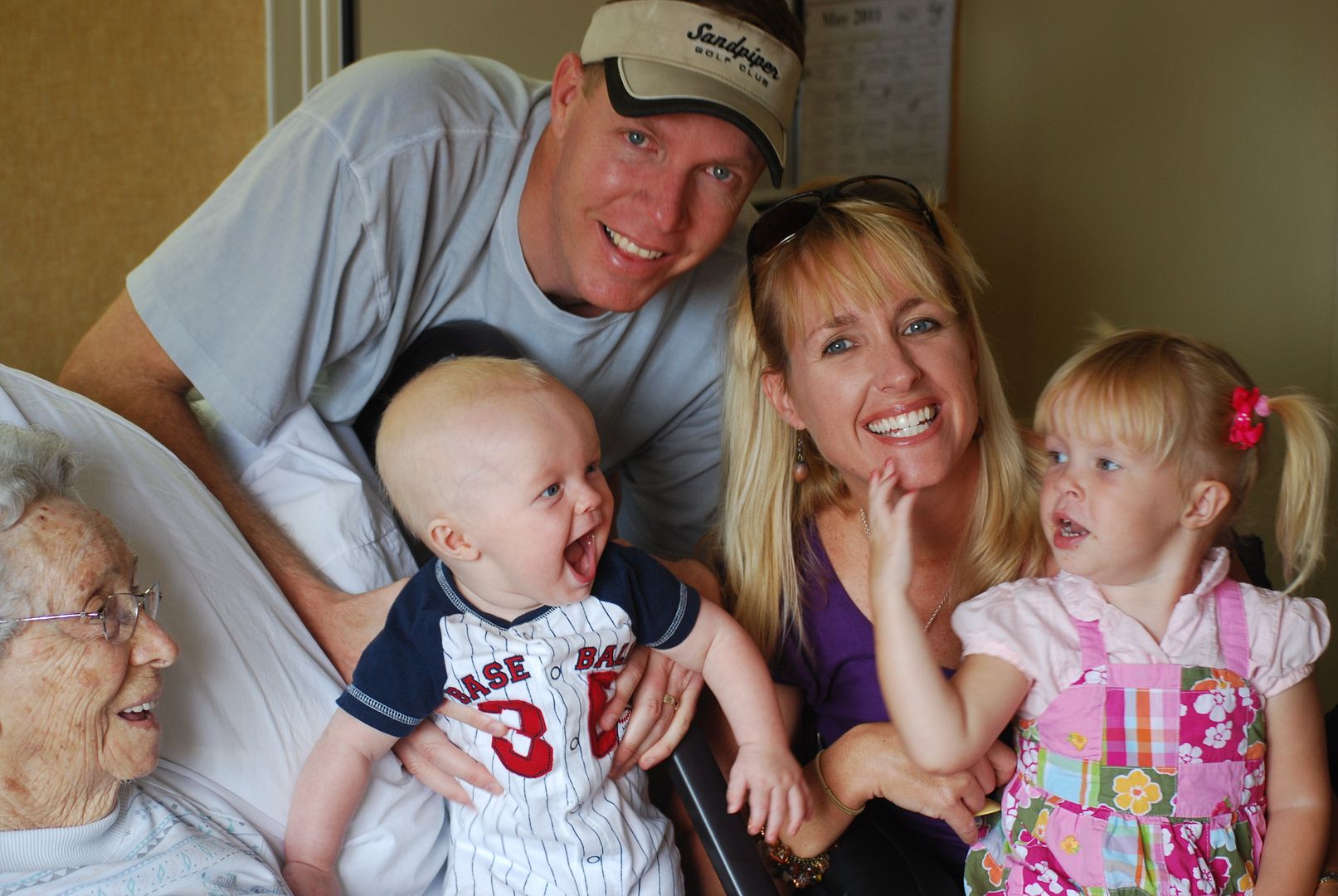 She had a way of putting everything in perspective because she was so wise and quiet about her wisdom; she had seen so much in her life (born September 22, 1912!!), but the underlying message from everything she went through was to love each other with everything you have in you and it'll come back 10 fold. But, she did all her loving and didn't expect anything in return.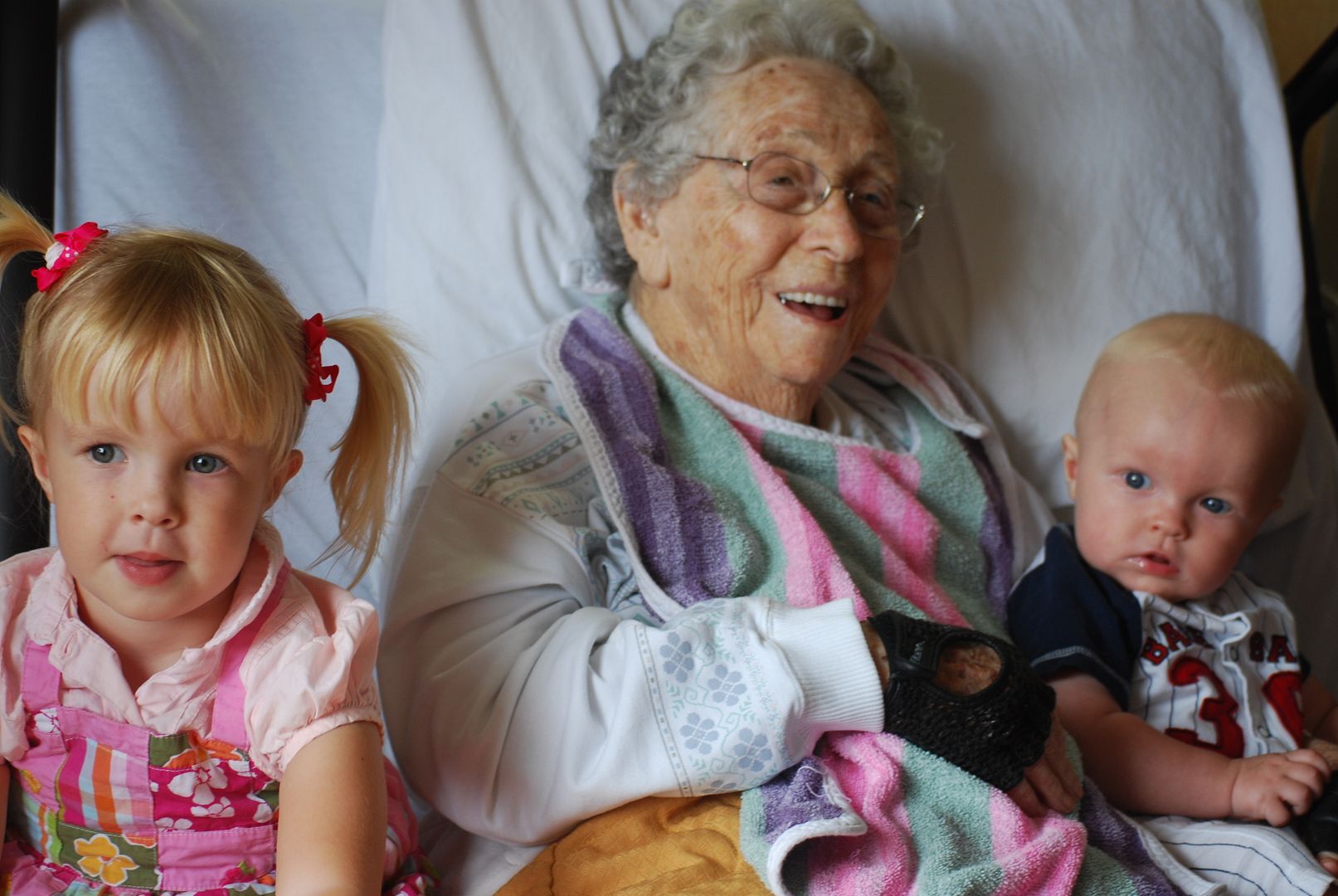 There was such a calm and peace about her. She spoke with her heart even when she didn't say anything at all.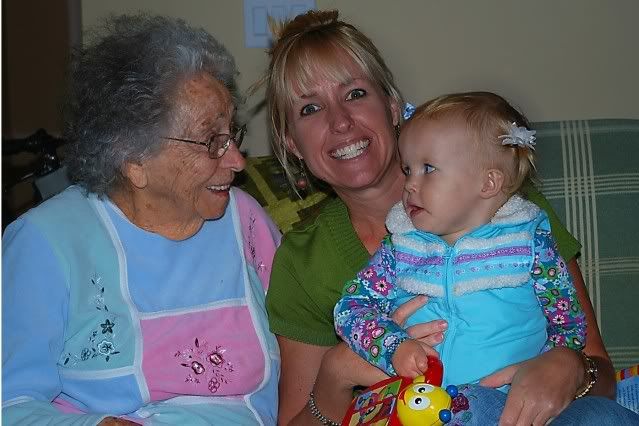 She was there for her family whenever they needed her.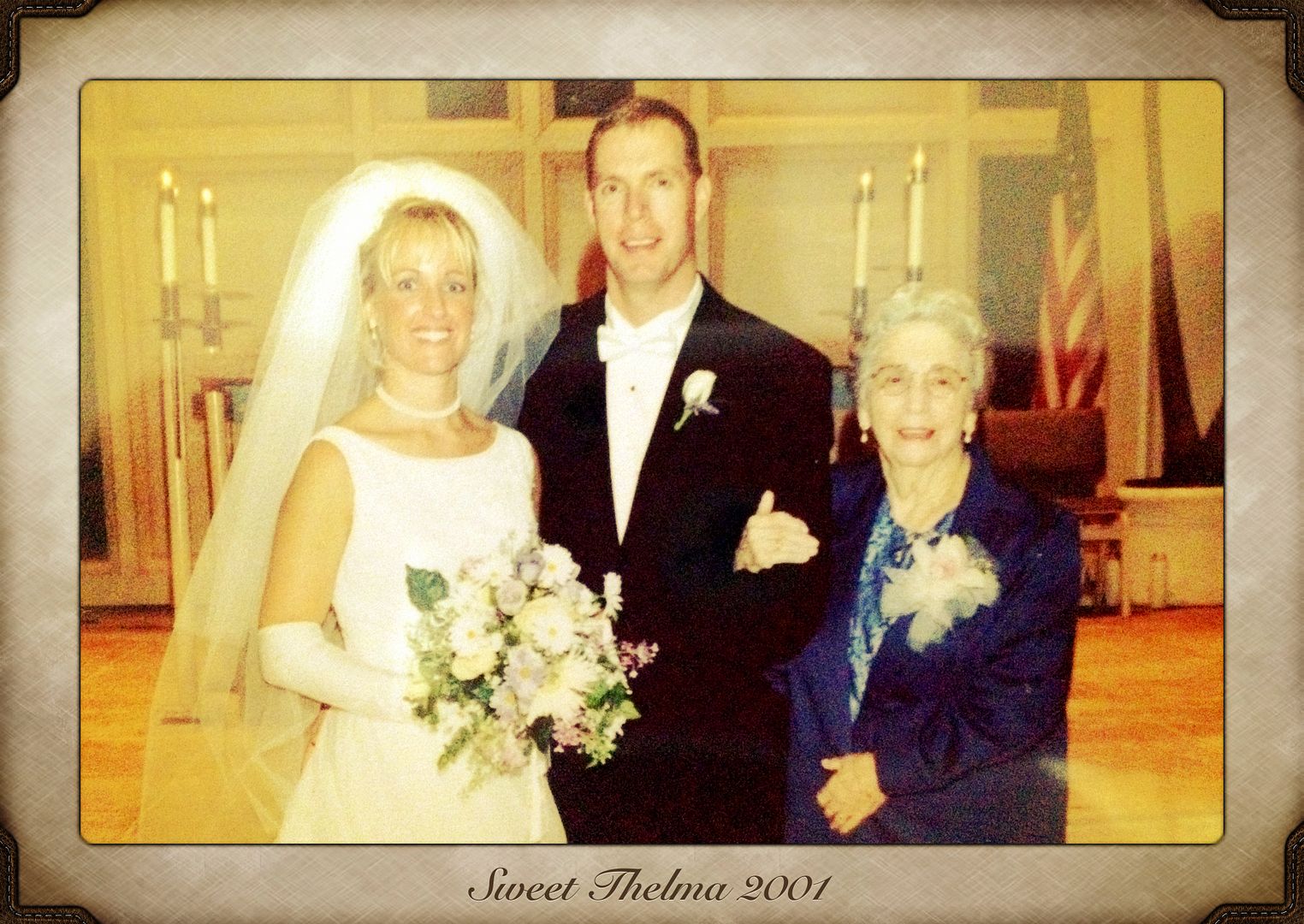 Seeing Grady and Lily with their GREAT Grandma brought tears to my eyes and I was so happy they met and she influenced who they are. They have the same sweet DNA running through their veins and I know she'll be an angel watching over them in heaven.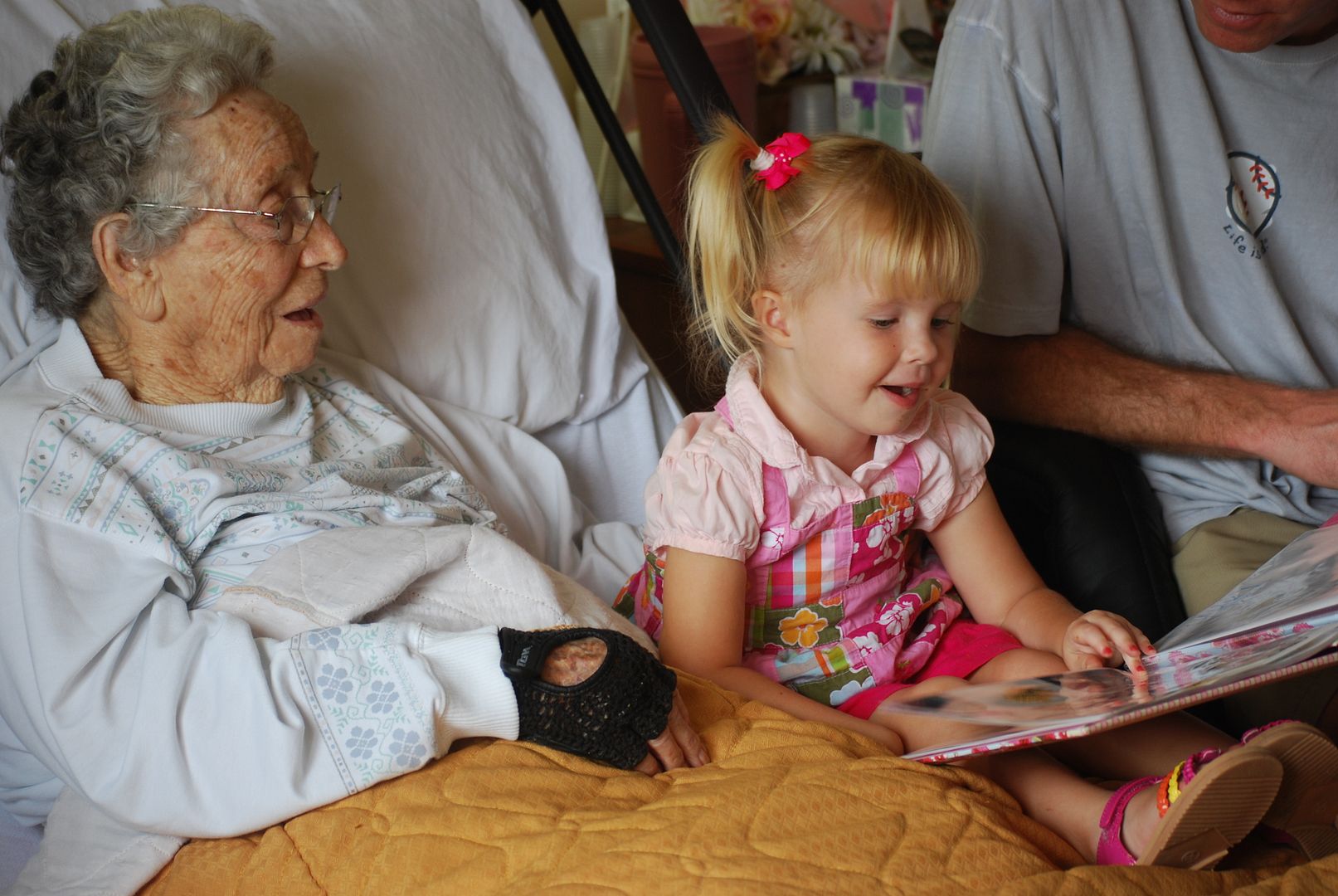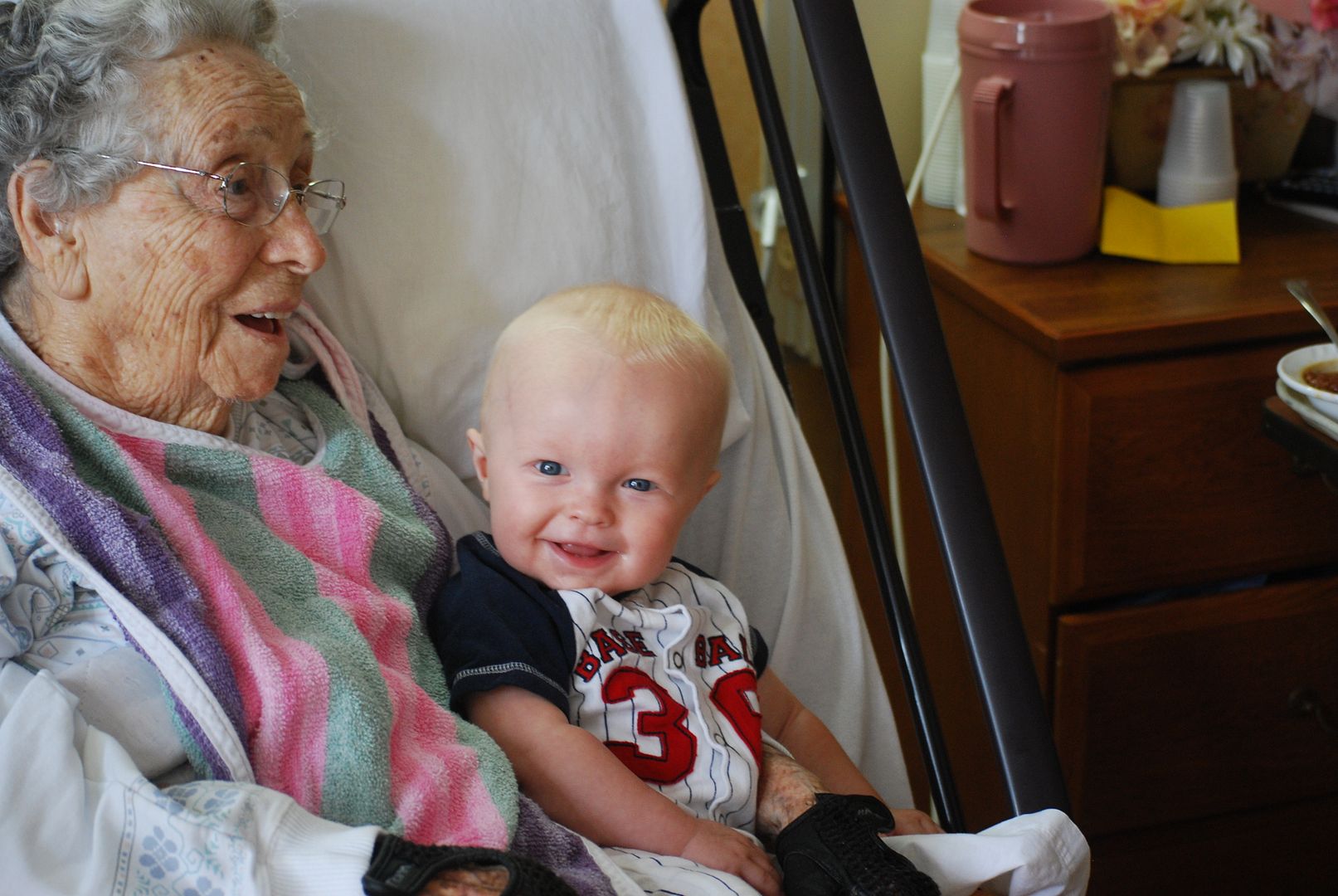 The legacy that she leaves behind is one who touched your heart and left you feeling full moments after being with her. Being hand in hand with her, you knew everything was going to be okay.
4 generations of the women (and woman to be) together.
My heart swells an extra swell seeing them interact. Thelma prayed so hard for us to have kids and wanted them to be in her arms one day. Well it happened. Miracles I tell you. Nothing short.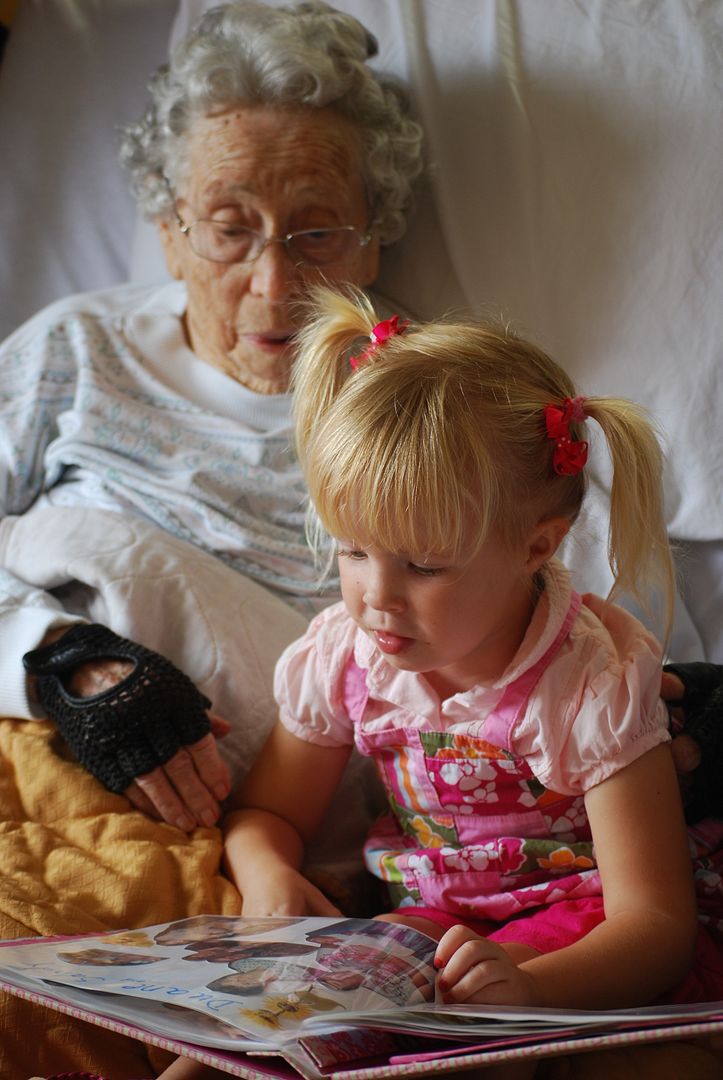 Here she is in 2001 on our wedding day to give you a taste of her heart. There are no words to fully express her sweet soul, but God knows for sure now. I love at the end how she tells the camera it's her. I posted it 3 ways so you can be sure to see it.
thelma wedding take 2


can't see wedding thelma click
here
And here she is meeting Grady for the first time in 2011. She couldn't talk very well, but her eyes lit up like a Christmas tree when her 4 grandkids walked in and meeting her first grandson for the first time.
can't see thelma meeting grady, click
here
We love you Thelma and want you to know we are thinking of you everyday and talk about you in our prayers every night. We miss you terribly and our hearts ache selfishly for you to still be here, but we know you are at peace, not in pain anymore and in heaven with your kind husband you missed dearly. Thank you for impacting any person you ever met with your adorable smile, precious heart, SWEET demeanor and infectious love that you could feel a mile away. You are loved beyond measure.