I feel like my camera phone is my best friend as it catches sweet moments everyday. Here's Grady when I went to pick him up from Sunday School. He loves to snuggle and didn't even move an inch when he saw his whole world walk in to pick him up. (aka mom and dad lol)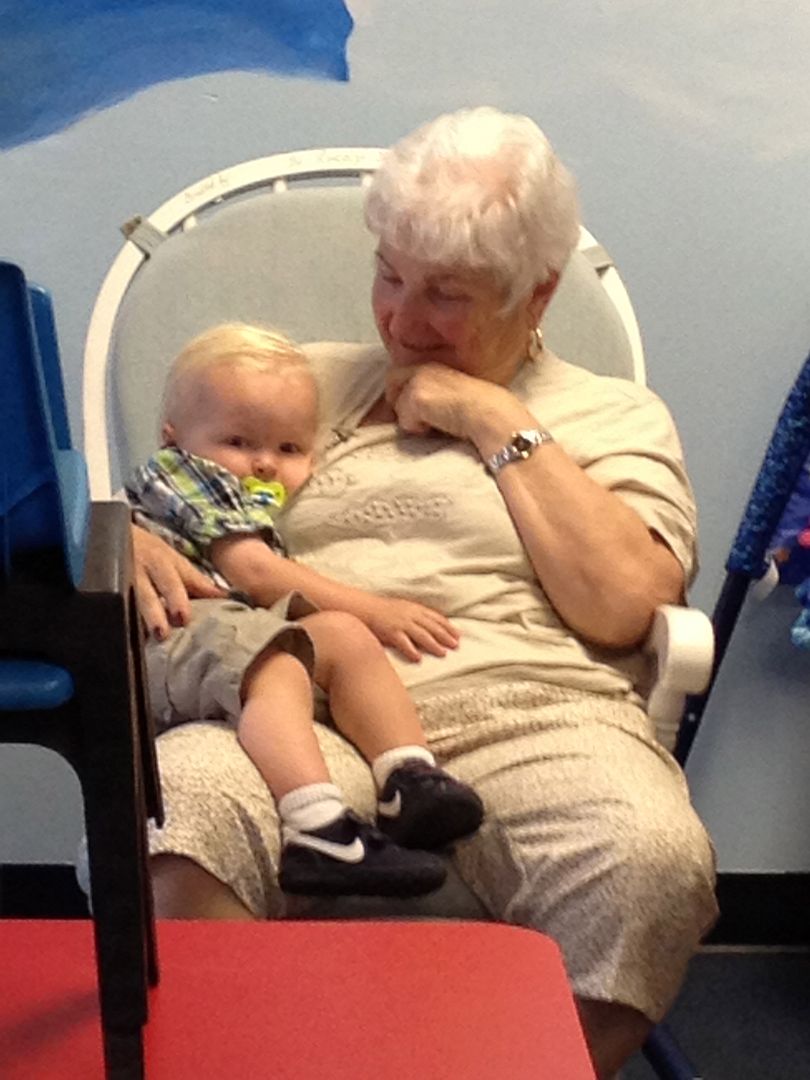 I think he's double jointed because he's super flexible and always has a leg up while reading.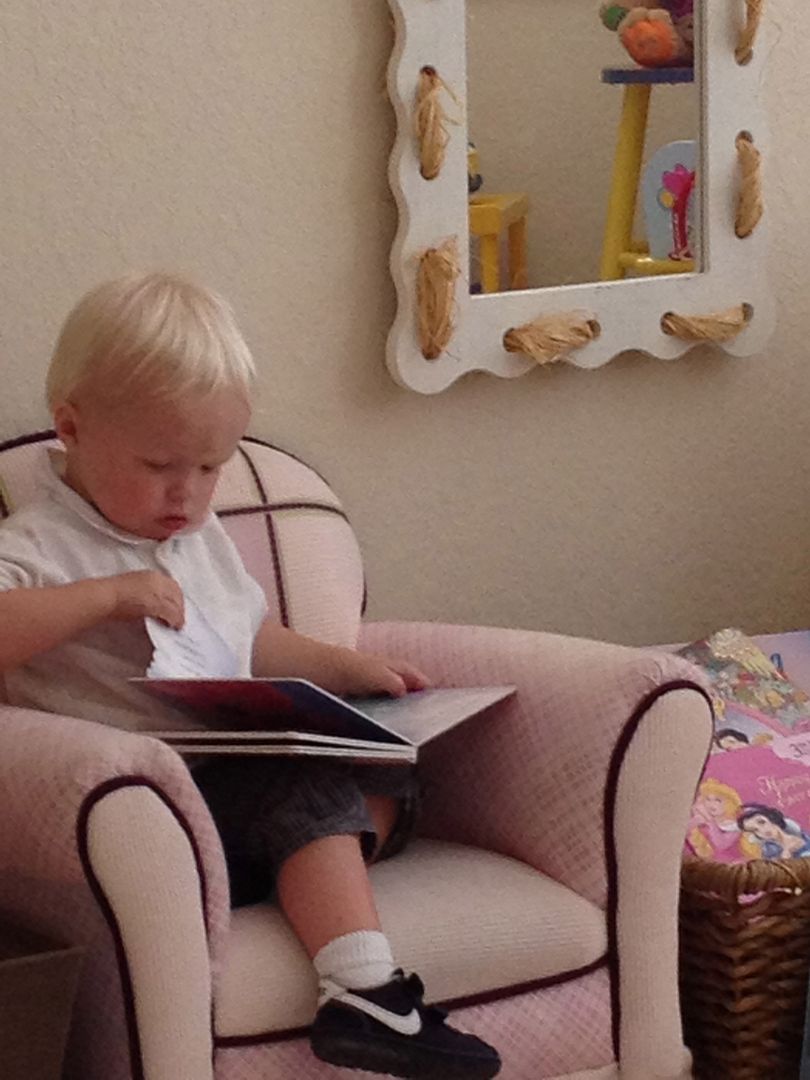 Lily loves to be like a mommy to Grady.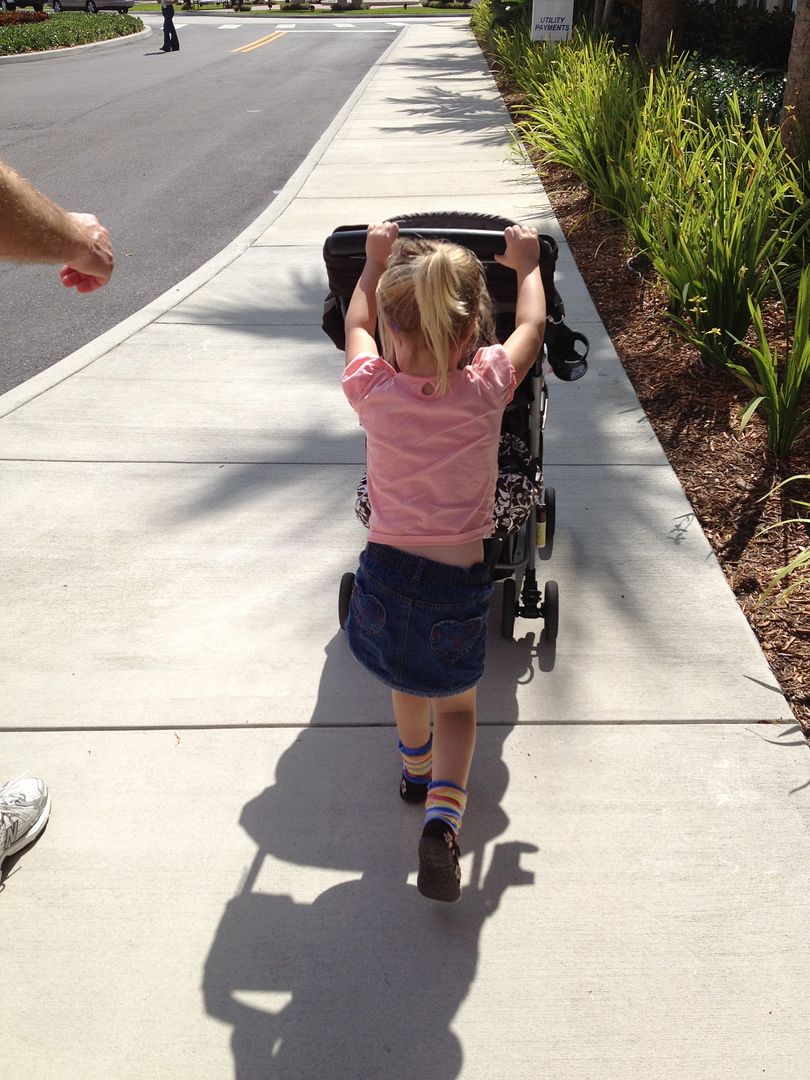 and always wants to push him in the swing.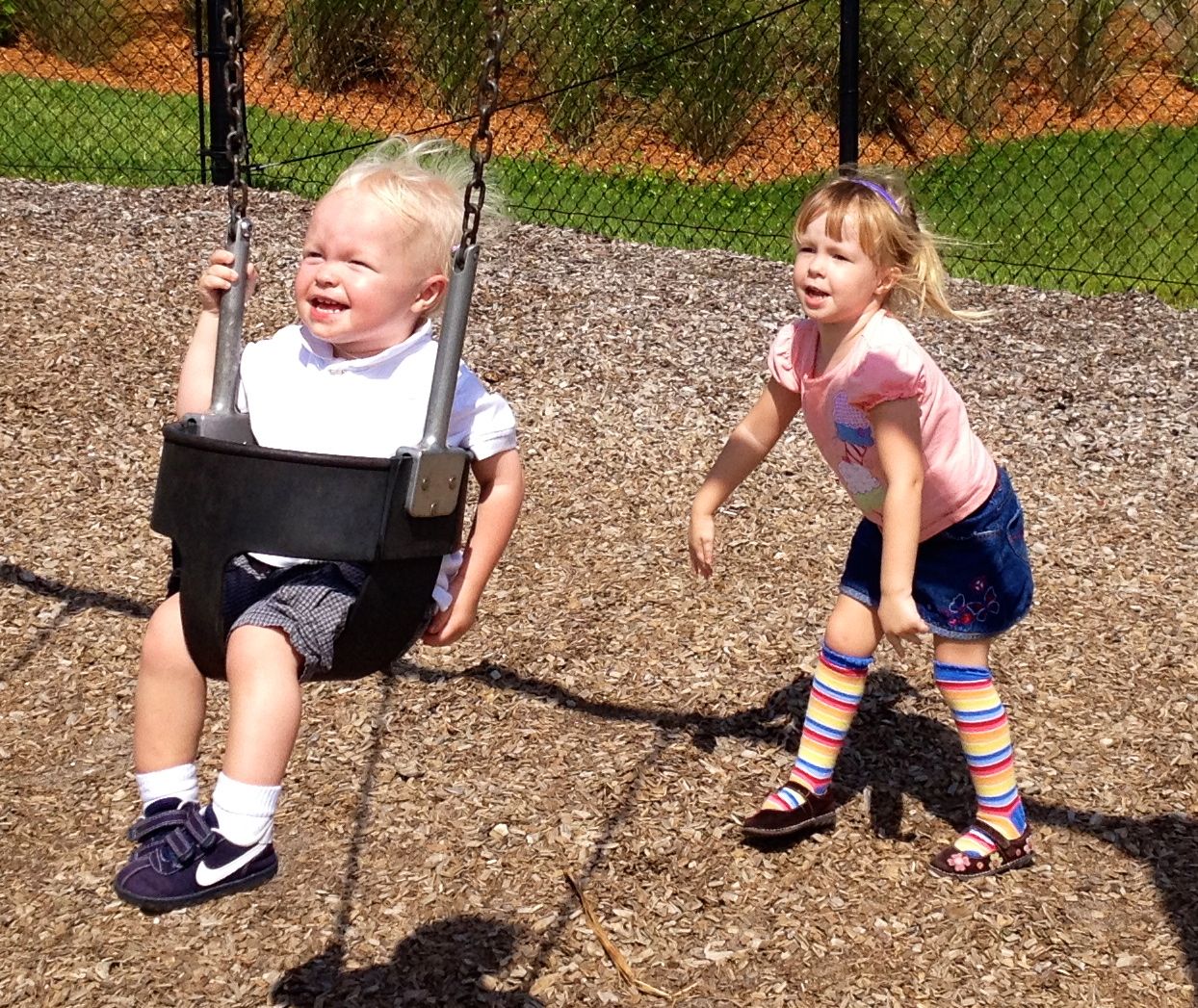 this is how he rolls somedays....face forward practically touching the pavement with his nose like a downhill skier looking for the need for speed.
oh he loves the slide.
and the bike trailer.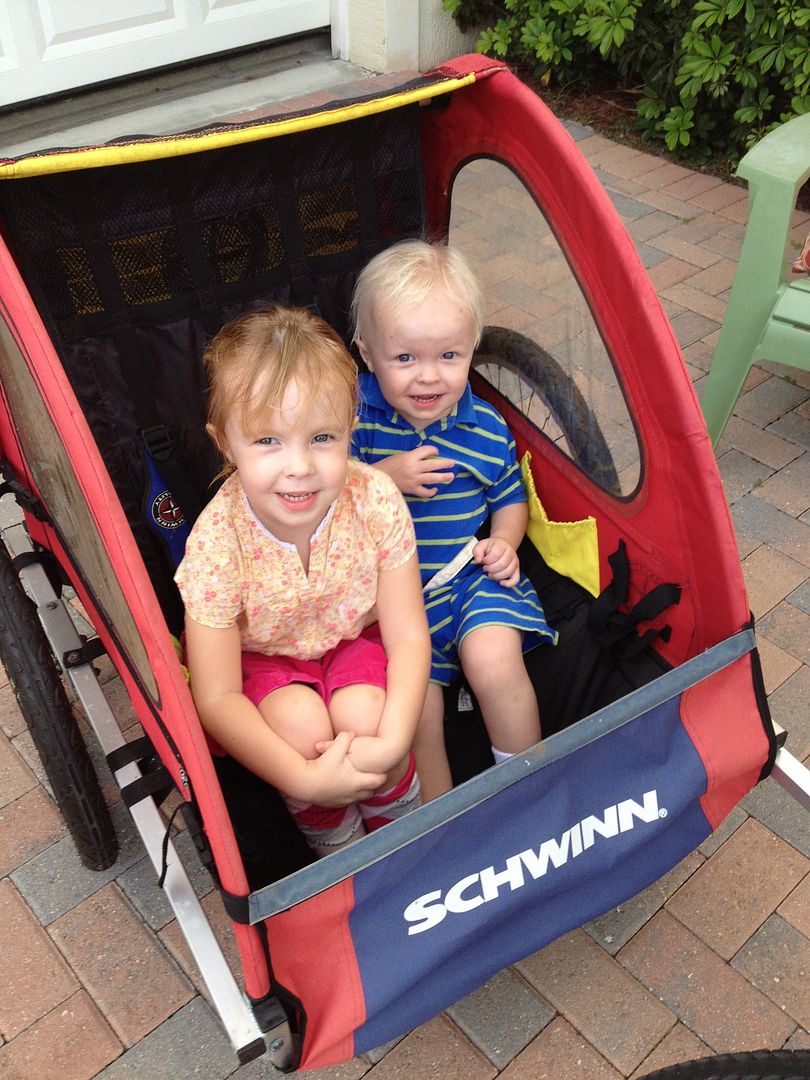 and we can't forget Lily and Grady's former (sniff sniff) teacher Skim!! She won the Apple Blossom Award for all the preschools in Collier County and we couldn't be prouder and she is SO VERY DESERVING OF THIS AWARD!! (that's me screaming that for emphasis) She is so patient, oozes love, funny, has a contagious laugh, smart, calm, amazing, LOVING and the bond she has with our family is something out of a fairy tale.
We love you Skim (Miss Kim turned into Skim along the way) and miss you more than you'll ever know!! MUYAH!! (that's me kissing your picture) Lily still prays for Skim at night because you've left a heart impression on her (and us) FOREVER!! CONGRATULATIONS!!!!!!!!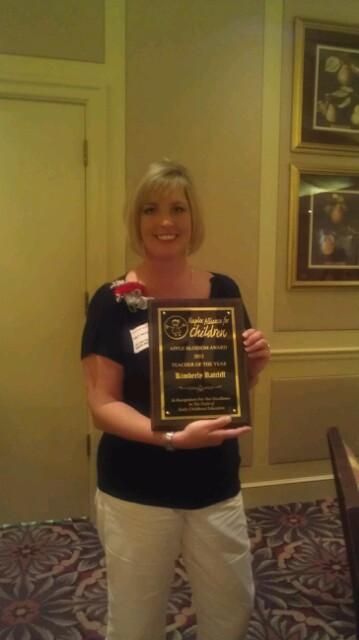 Life is Good.