When trying to conceive, Mother's Day was a very hard holiday for me. It was like a gigantic reminder I was not a mom and there was no signs of motherhood in my future. I wish I could go back to that sad girl and tell her what the future held, but there was no way of knowing what was ahead for us. I dreaded it like the plague and it seemed like the longest day of my life when people were kind and tip toeing around me celebrating all the while being sensitive to me knowing it was a tough day. It was like being at a Valentine's Day without a date or even someone to talk to. Even worse actually. There's no analogy strong enough for what a sad day it was. I have friends still in that cart of pain and I know there is a baby waiting around the corner for them too, but there's no way of convincing them or letting them know it'll be okay until it actually happens. Everything always works out the way it's supposed to , but man o woman is it tough to go through!!
These people were integral in getting me through that difficult time and celebrating with them now brings on a whole new meaning as we're all breathing lighter because of it. I have to say I learn everyday from the best and hope I can be 1/2 the moms these ladies are to their kids.
and Happy Mother's Day to my sweet 2nd mom Dottie too who I wish was sitting at that table with us too!!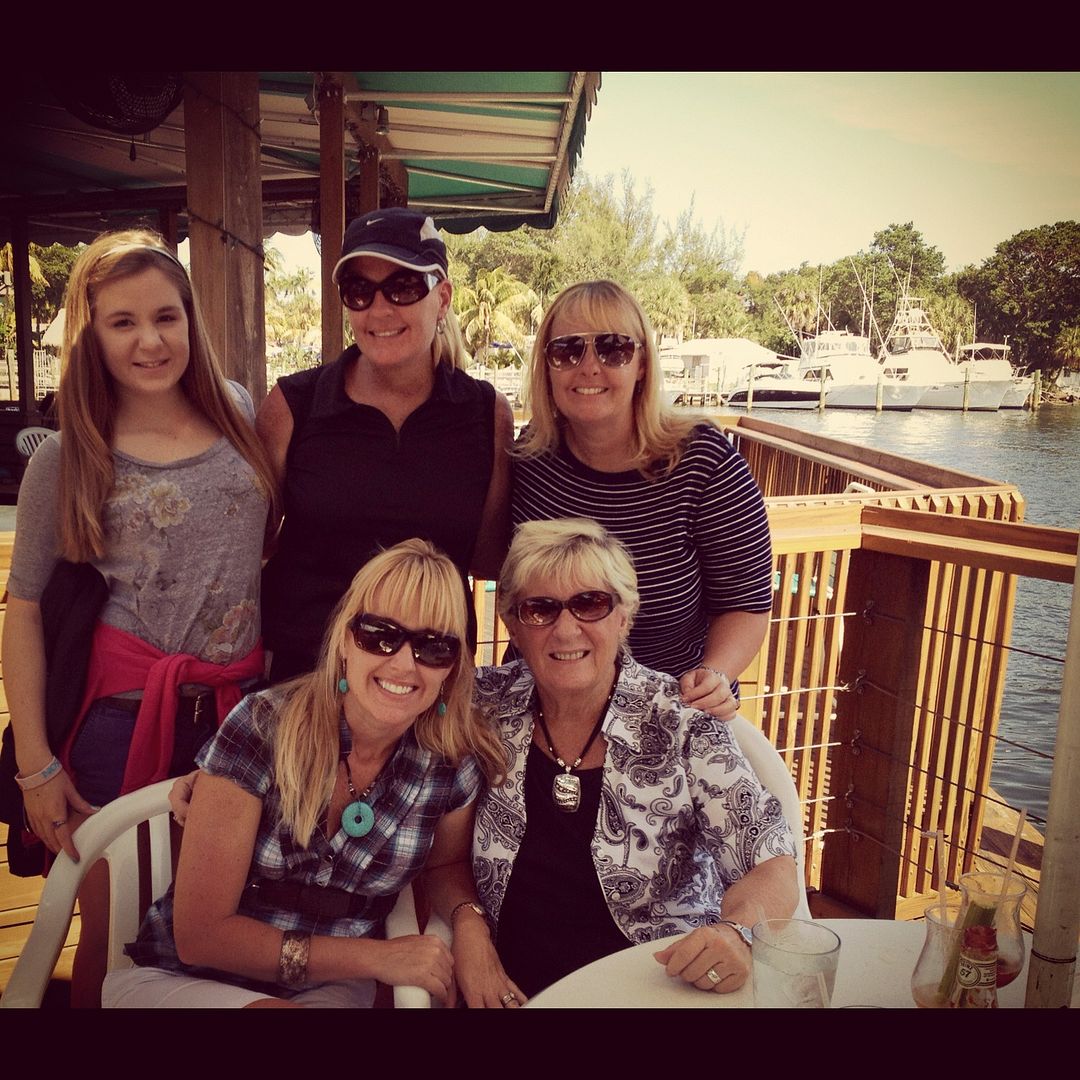 Most days I forget how painful that 4 year timespan of TTC was and I feel like I should let it go altogether and "get over it" which I think I have, but it's part of our story and now instead of a painful wound to look back on, it's become a beautiful scar to look at and appreciate the gifts these little miracles are to me and anyone who knows them. They constantly teach me to enjoy the little things in life and remember to dance.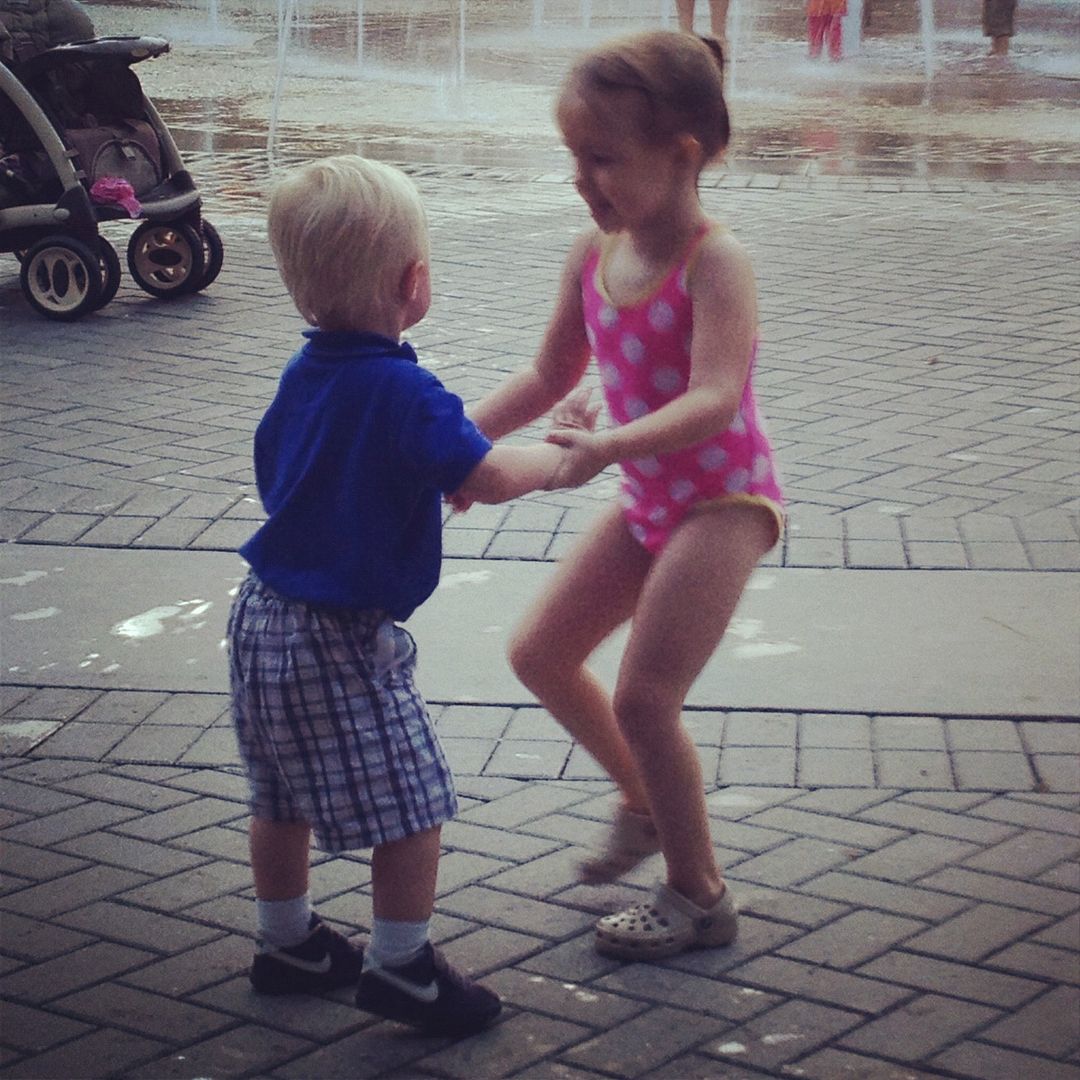 there used to be a giant cloud of pain over our house for 4 years, but these 2 stopped the incessant rain and created a double rainbow with sunshine into our windows and hearts.
I can't imagine life without them or how I ever took a breath of air without them by my side.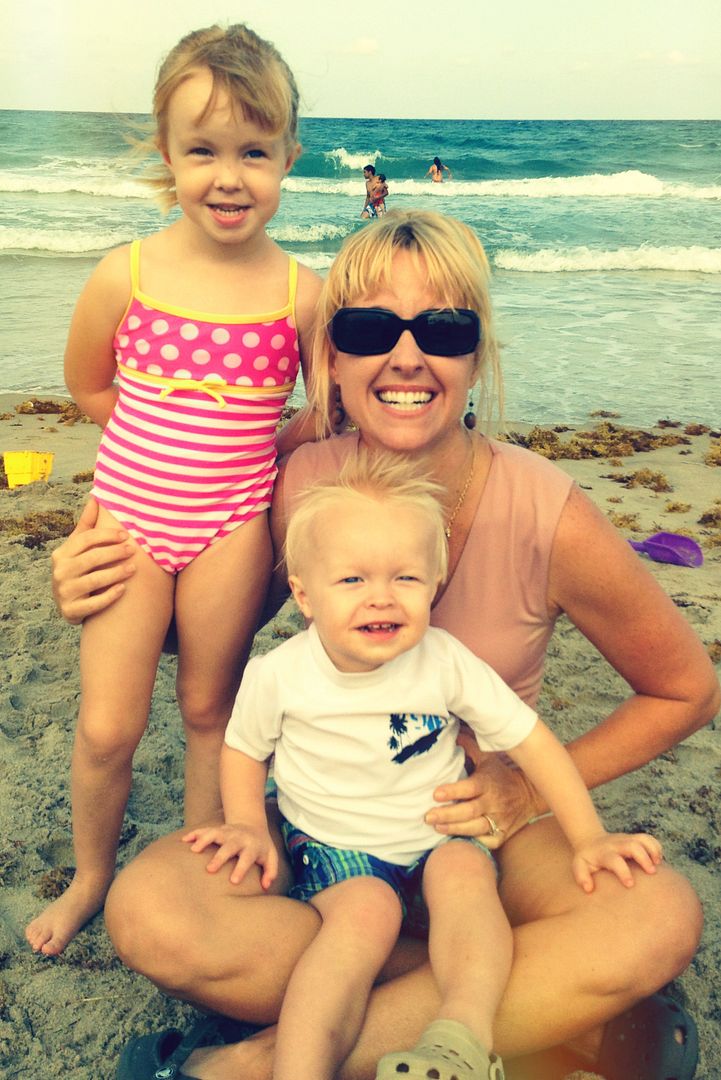 They are my everything ....
and going through that storm with David has bonded us in ways we can't ever explain and to come out the other side growing together as parents has brought a whole new meaning to our relationship.
to be with someone who adores Lily and Grady as much as I do makes me want to be a better mom.
"Come on daddy. Come in the water. It's not that cold."
and we are putty in their hands.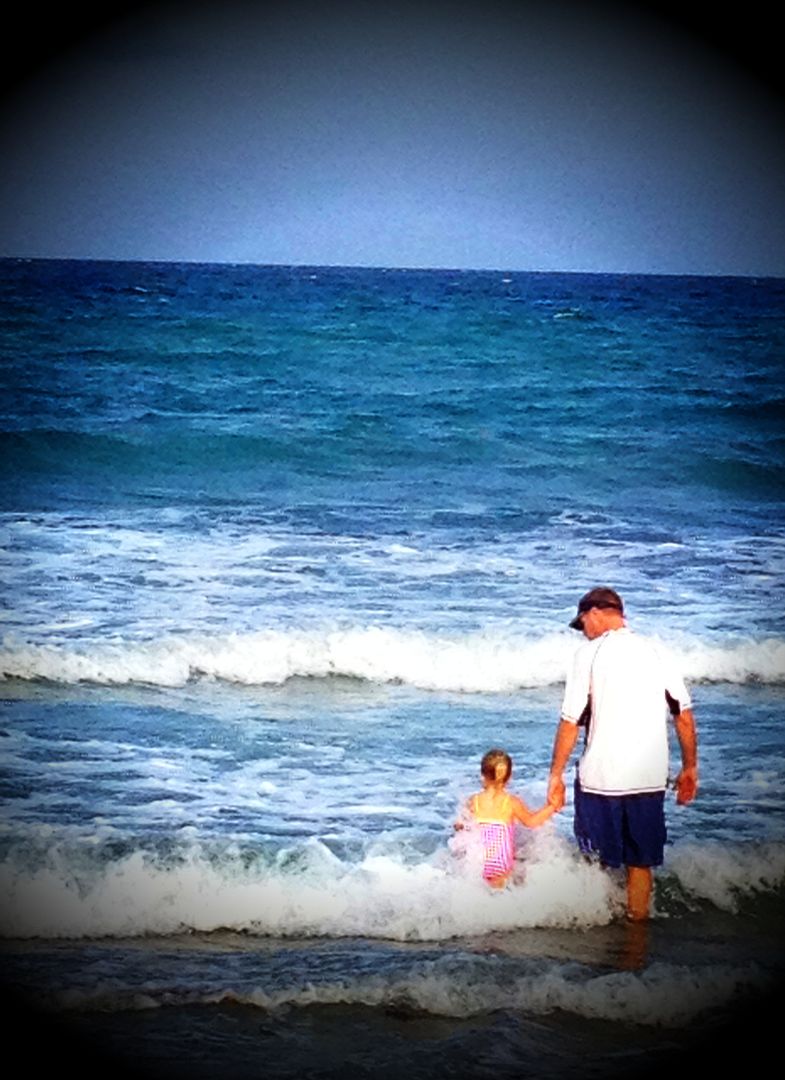 and I think they know it too.
But I think Lily and Grady are pretty wrapped too.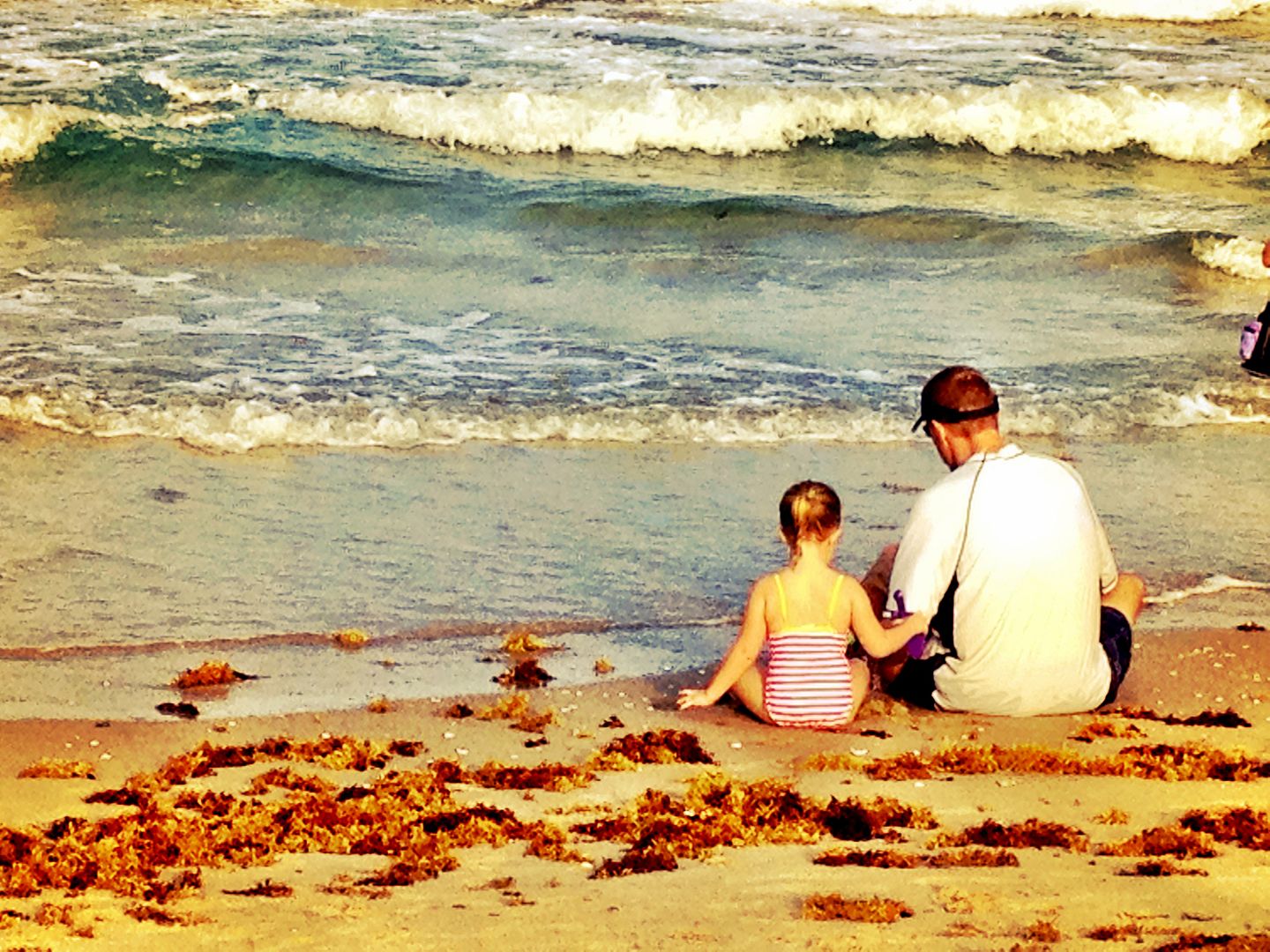 All I wanted for Mother's Day was to see Lily and Grady having fun and showing off their happiness. My feelings are so closely tied to their emotions where I feel like I feel their every up and down more than they do in most cases and seeing them euphoric is like a drug. One I'm addicted to.
I think seeing Lily surfing sealed the deal for me.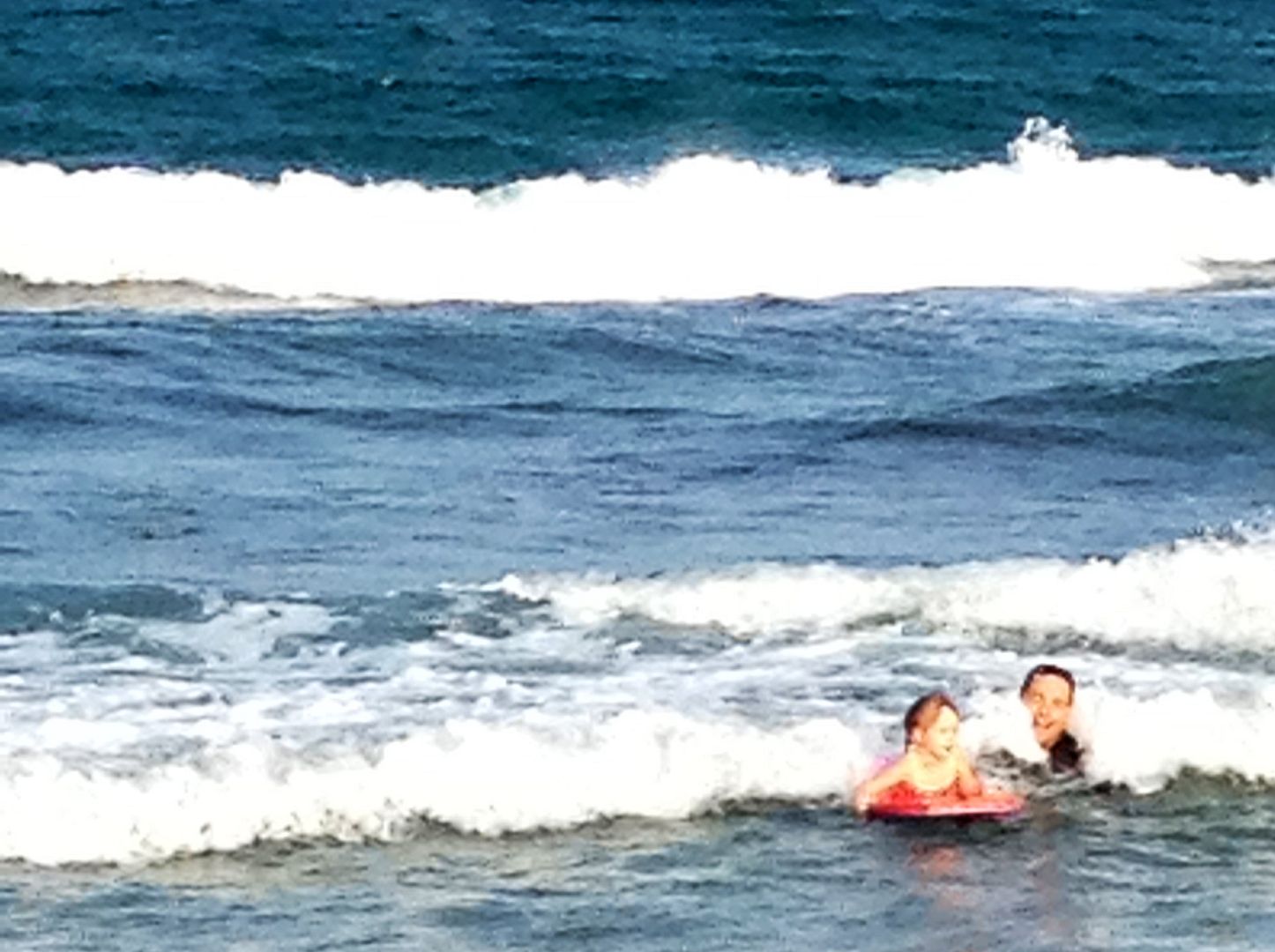 and she was the epitome of what frolicking looked like at the beach.


watching her from afar with her idol Grace made my heart skip a beat. This is our little Lily who was afraid of the water ever touching her toes what seemed like just yesterday. And now here she was chatting it up and excitedly waiting for the next wave to crash over her.
it was VERY windy at the beach and their giggles and squeals traveled directly to our ears at rapid speed.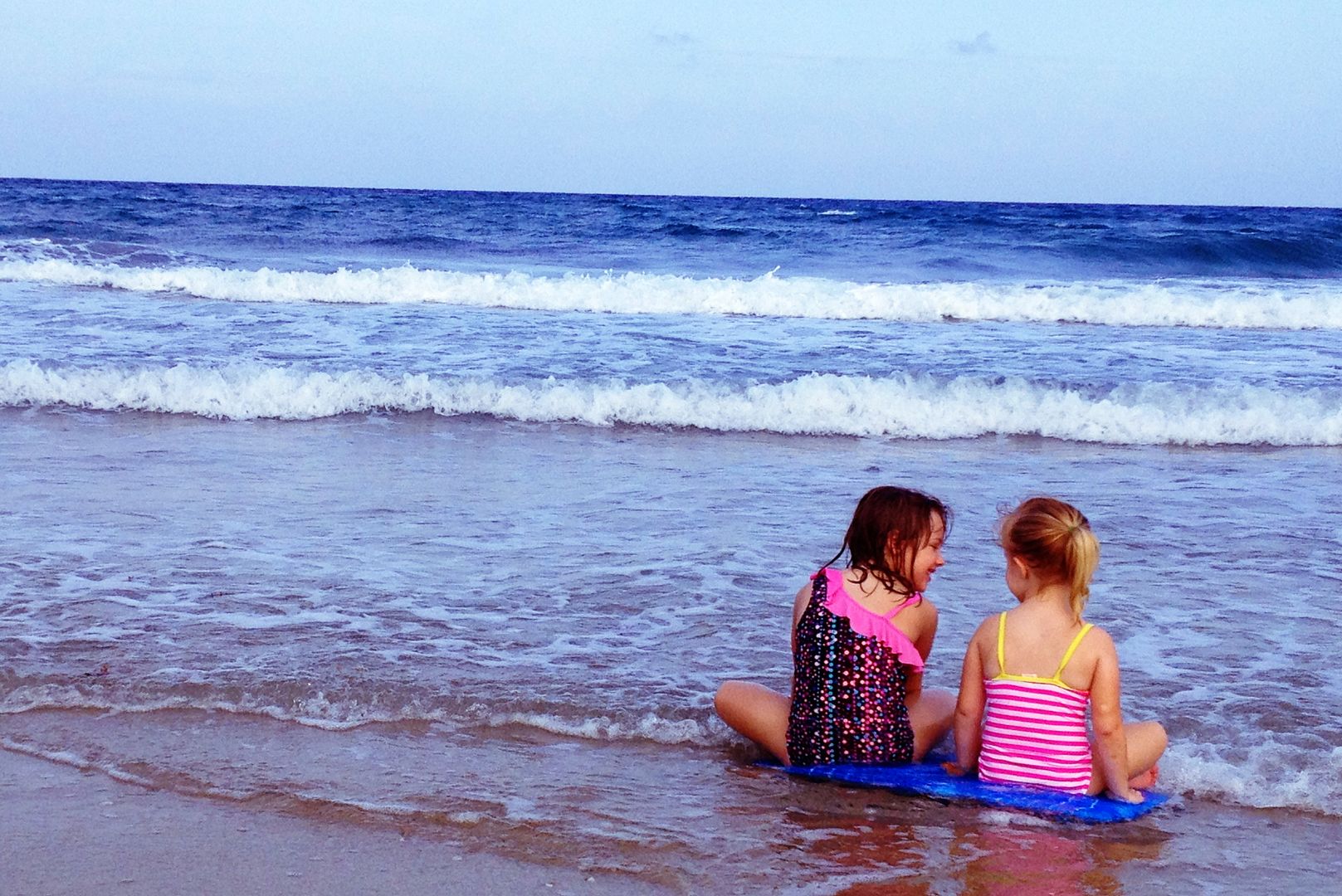 And Mr Runner Grady who I was worried about bringing to the beach because I was sure he'd run north to Palm Beach to see Donald Trump, but he wasn't sure about the beach so he stayed close and snuggled in laps most of the time. That was a win win for me.
So yea it was a great Mother's Day....it was full of reflection and love on where we've come from and how hard we worked to bring these sweet souls into our lives and I'd do it all over again in a nanosecond just to spend our days together. As I tucked Lily in last night feeling incredibly blessed that I'm finally a mom I kissed her on the nose bridge between her eyes, took a deep breath, looked her in the eyes and said to her
"I have something very important to tell you. (her wiggling stopping, eyes widening frozen into mine) Thank you Lily for making me a mommy. You and Grady are the best gifts I've ever gotten in my entire life."
She thought about it for a minute and said "Mommy, I didn't make you a mommy. God made you a mommy. I just helped Him a little bit."

I closed my eyes trying to imprint that moment into my heart and searing it into my memory bank in my brain, bowling her over with a giant hug realizing that was the cherry on top to such a beautiful day where it all made sense in that moment.
Kids have a way of doing that to you...putting everything in perspective and making the world make perfect sense.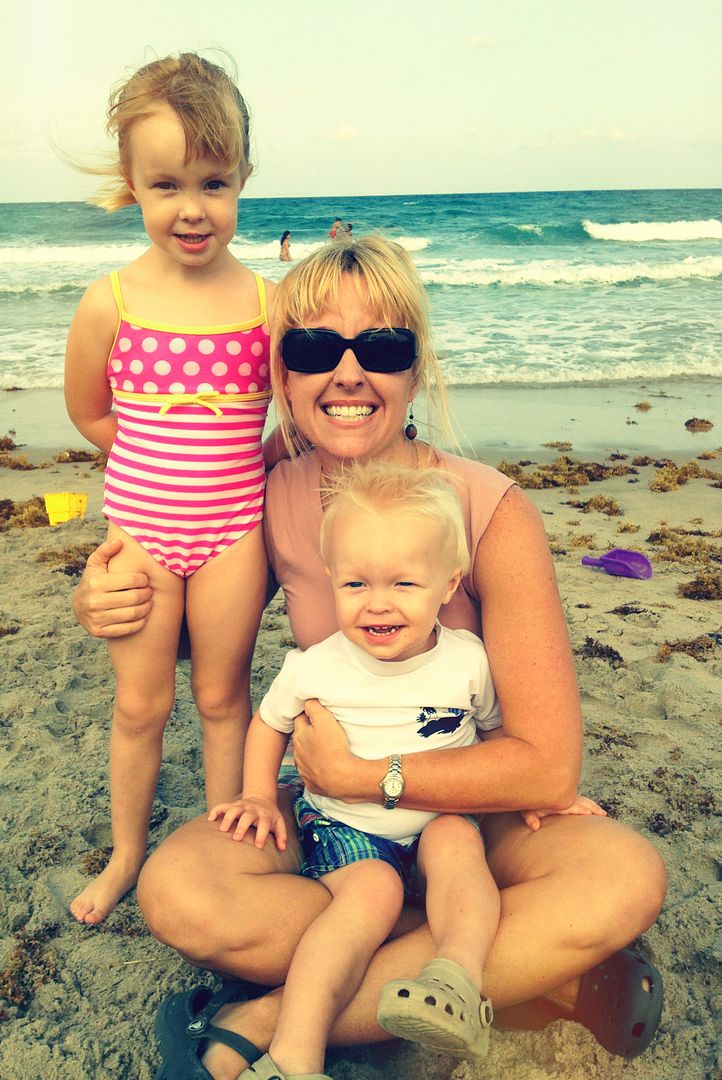 Happy Mother's Day to everyone out there still fighting the fight because once you decide to try to conceive, you are already a mom in your heart. And Happy Mother's Day to those enjoying the fruits of your labor however they were brought into your life. And Happy Mother's Day to all of you who inspire and make me a better mom...I'm eternally grateful!