I have a picture from the back of my grandpa and me fishing in Coral Springs when I was about 5 years old and it's one of my favorite pictures of me with Virgil. David's love for fishing has been reignited at our new house and Lily joins in too. Watching from inside the house makes me heart swell and if I'm feeling super sappy and cheesy I'll turn on the song/video
"She Thinks We're Just Fishing"
and Grady and I slow dance while David and Lily make their own memories outside. Grandma and Poppa have since bought Lily her own fishing pole since this picture.
Lily has been crowned the "Fussy Fairy" where she is in charge of cheering up Grady if he gets fussy. She takes her job very seriously and is better than David and me!
My heart really can't handle some things I over hear and see on an hourly basis between these 2
and he wants to do everything she does which she thinks is uber cool....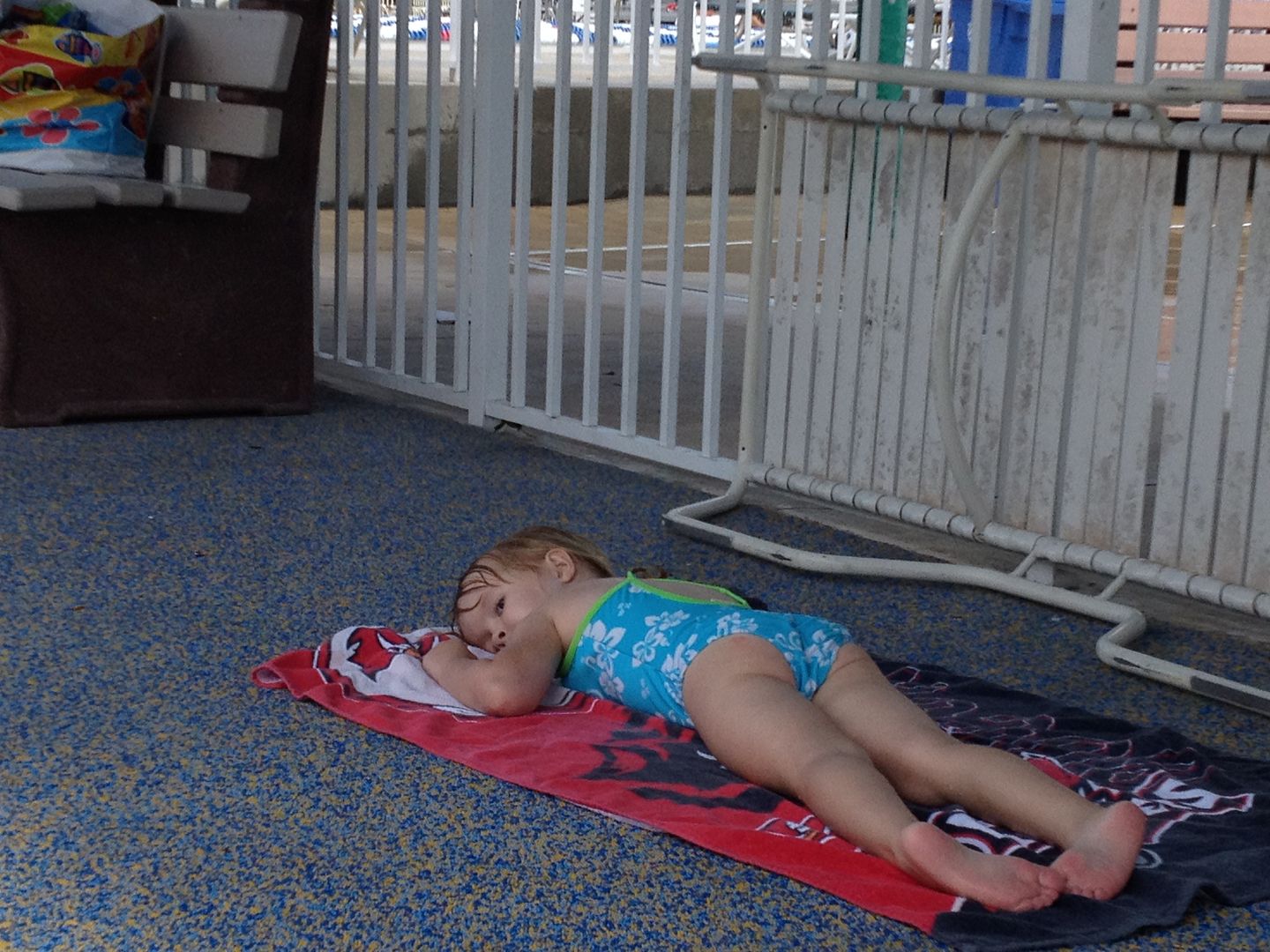 case in point.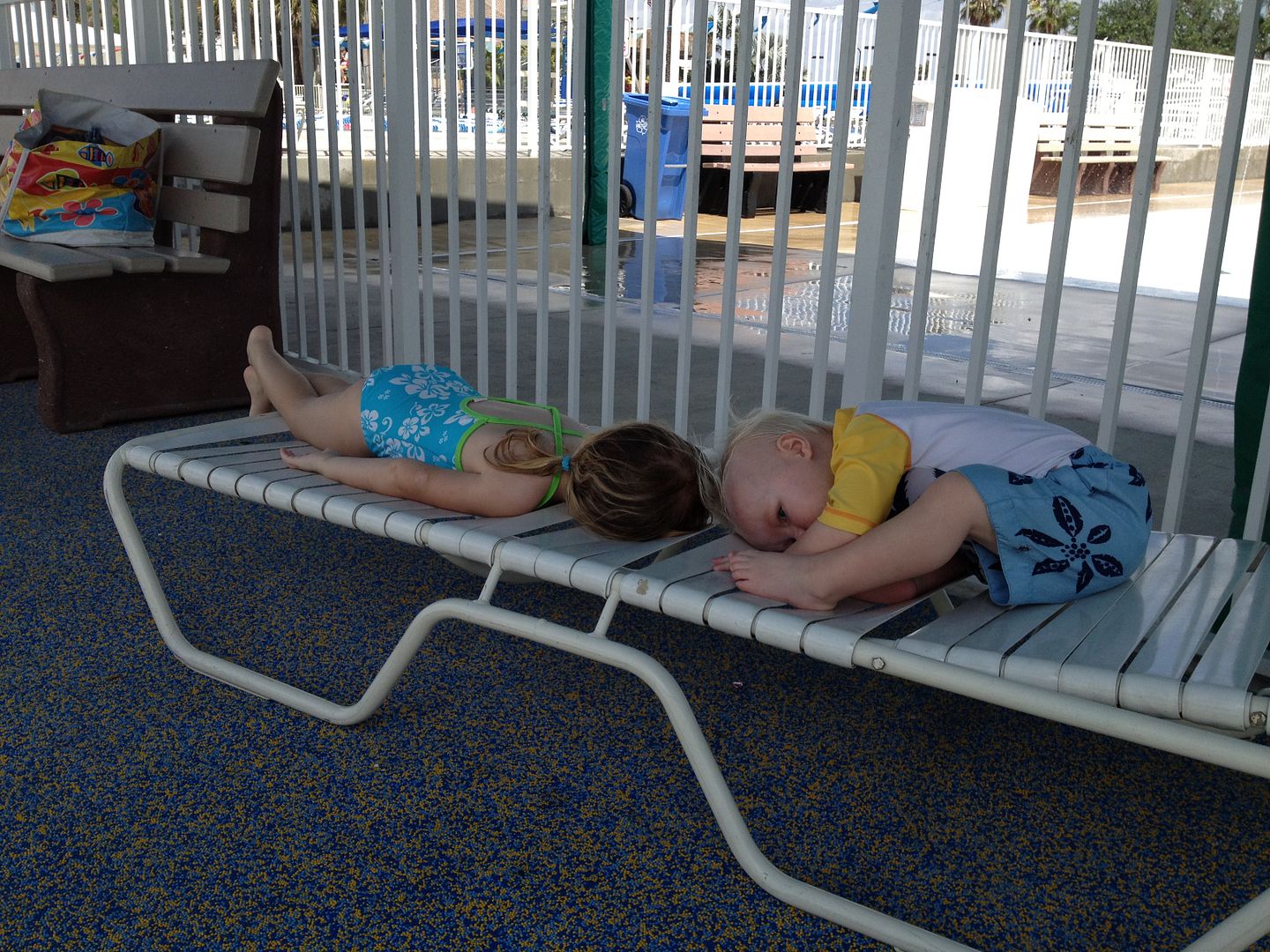 playing together....Lily has always been one to hang back and Grady is mr social butterfly wherever we go.
he's turning into this little man that I can't hug and kiss enough.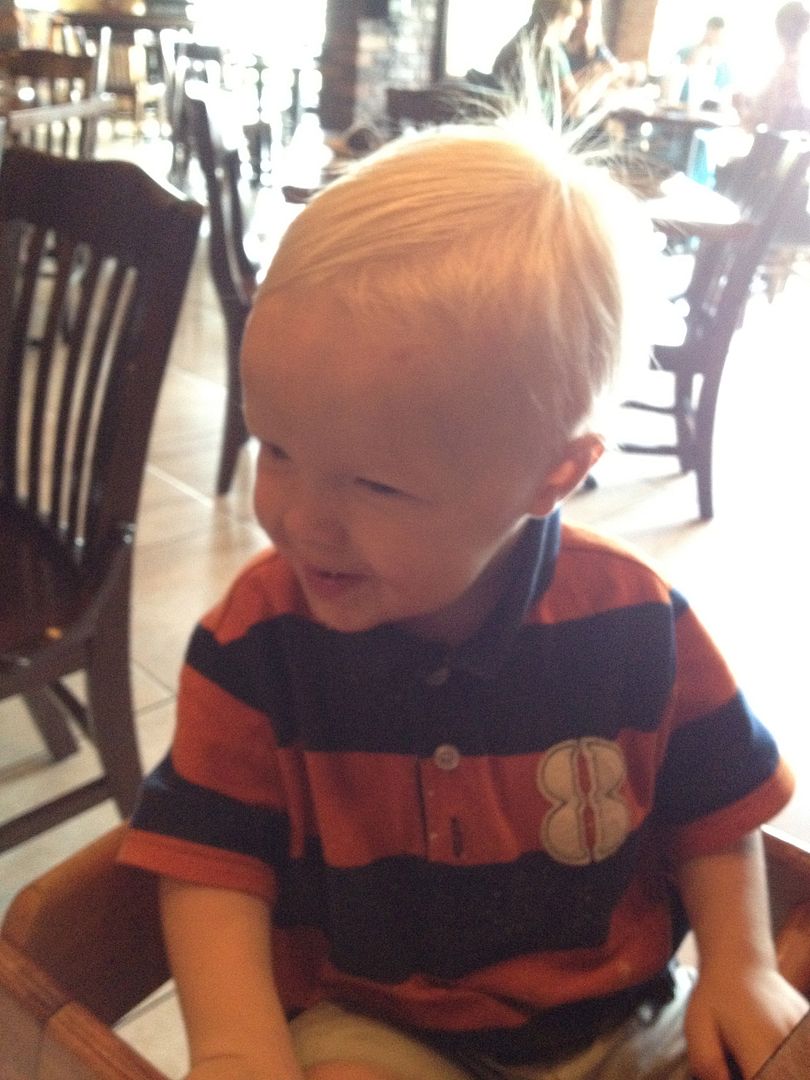 and Lily loves the clear glass top washing machine to watch all the wonders inside watching laundry go from dingy to clean ....
"Grady do you want a bite of my apple or do you want me to read you a story."
As funny as Grady is, he has this studious serious side where he focuses like a surgeon when it comes to books and computers.
but he definitely doesn't like hats....and never has.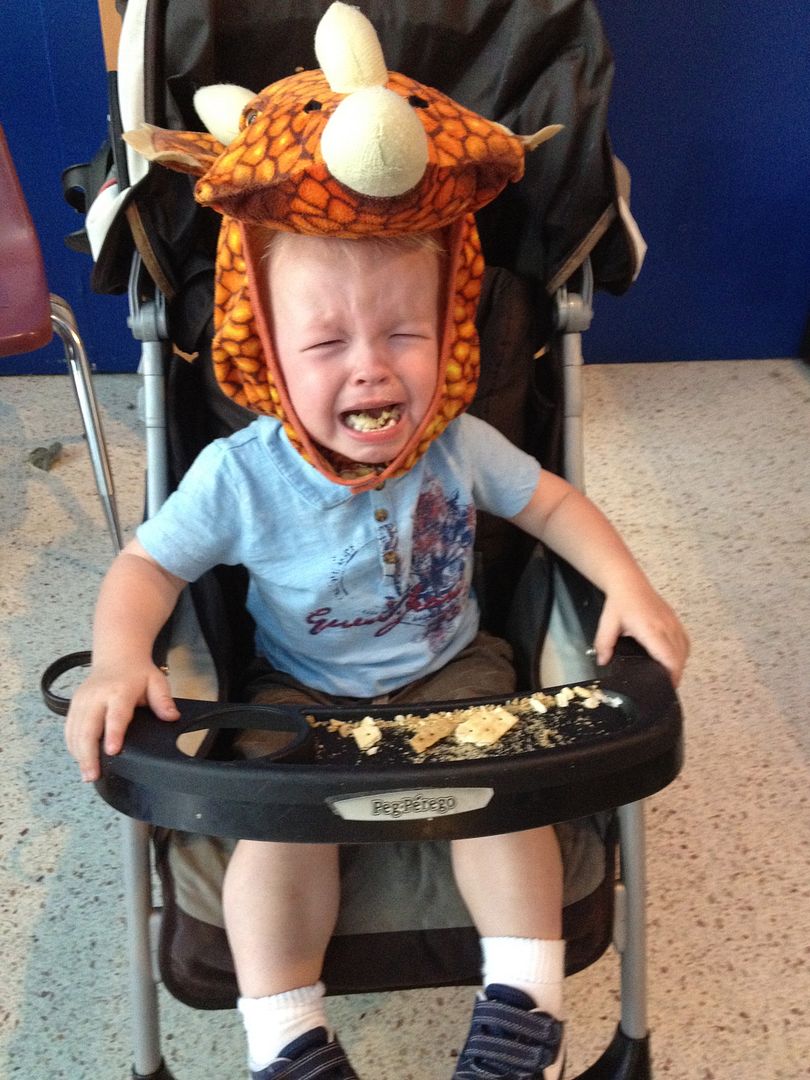 a better version of the car love picture from the previous post. I'm now on Instagram as Kelster5
oh look there's mommy, she finally made a picture out of the 700 taken last month.
"Mommy I'm going to go rest my body while I eat my dessert okay?"
I have about 423 other pictures of him with his nose in a book.
and about 321 of him showing off his wild side.
(in whisper voice) "Mommy I"m magic. You can't touch me or I'll lose my magic. But you can touch me for hugs and kisses okay?" Lily Grace, 4
some iPad love at our impromptu gator party a few weeks ago.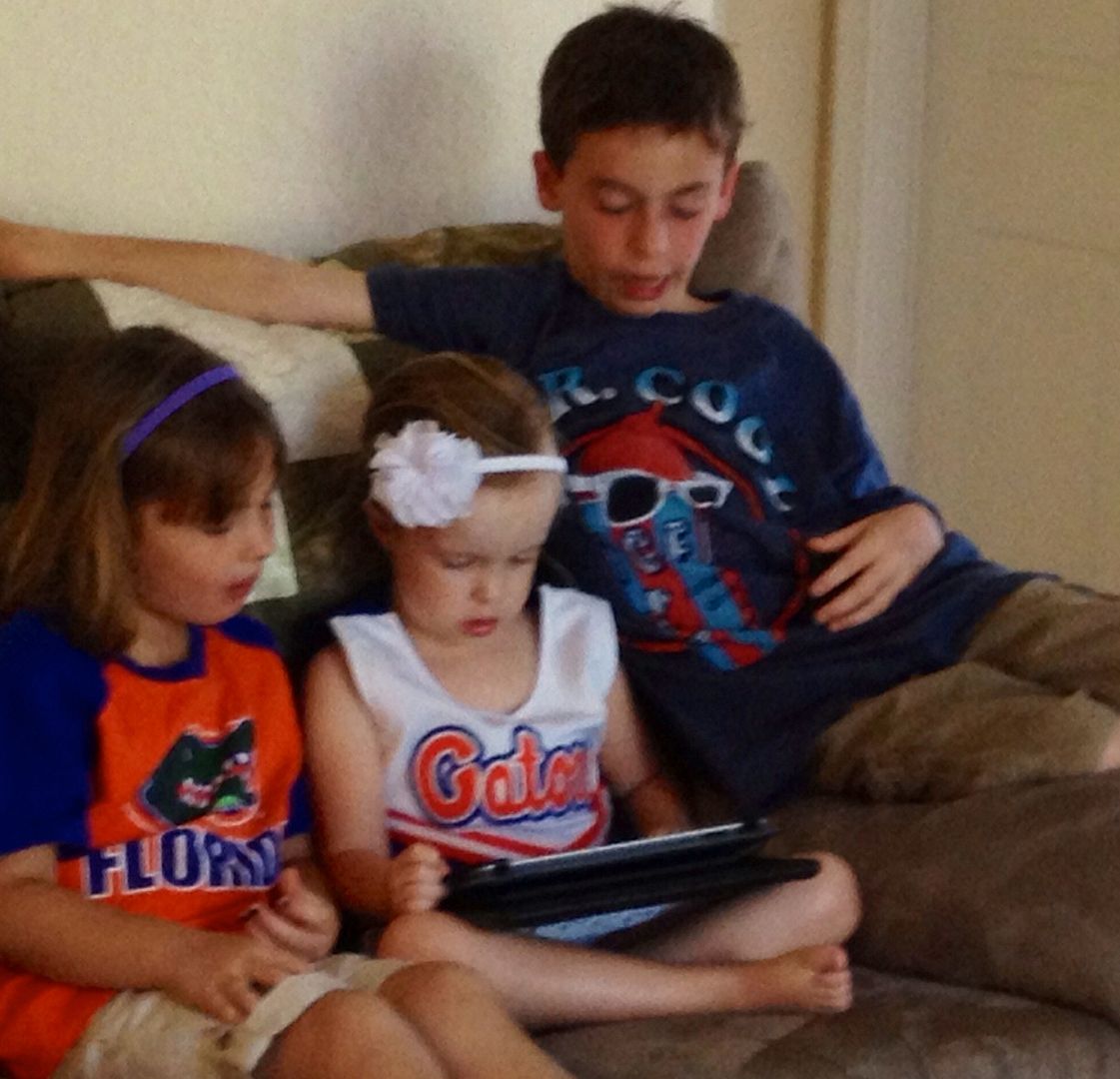 this is what Grady did the entire party.
who needs basketball when you have Knuffle Bunny. Thanks Lynne for this book.....it is STILL one of the kid's favorites 2 years later!!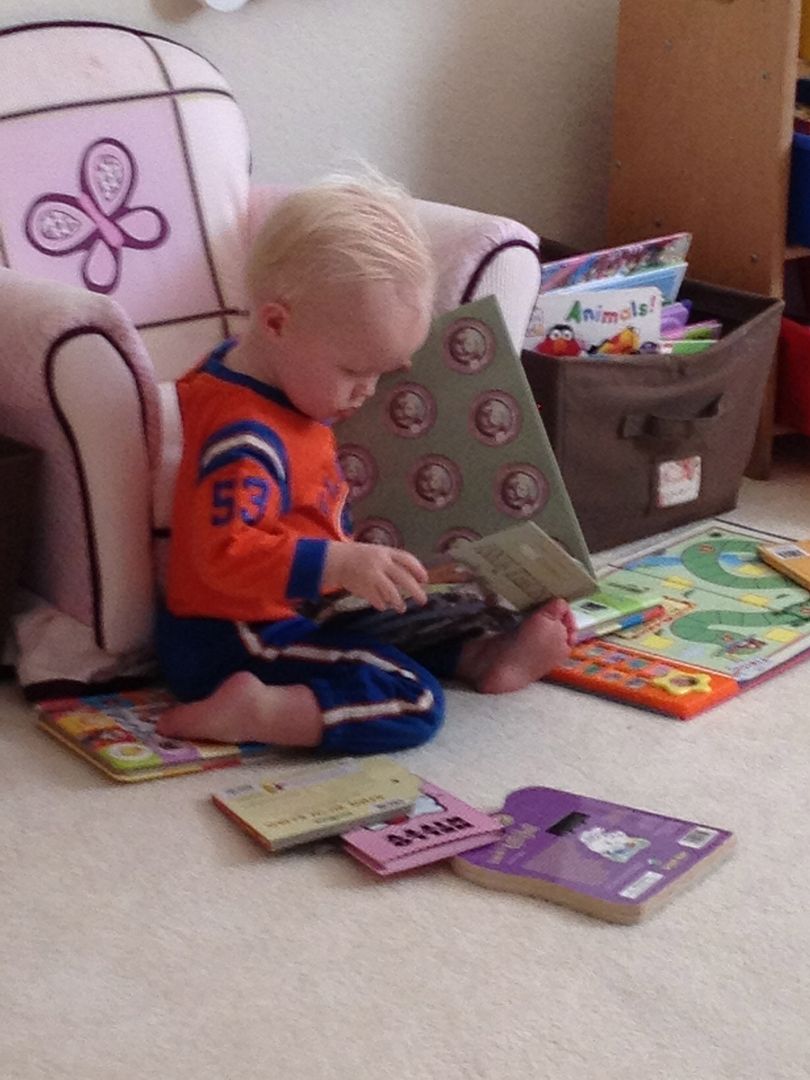 "Grady you can keep reading while I check to make sure you're not sick okay?"
Somehow Jen turned Grady into a lap sitter. He sat with her for 30+ minutes at the water park. I think it was his way of telling her he missed her.
Passing the baton....
blurry but cute at 17 months old. Too bad he's already 18 months old. as in a year and a half old!! gulp.
he brings books outside with him. (see his hand)
and loves to drive, but doesn't like to move while driving if that makes any sense.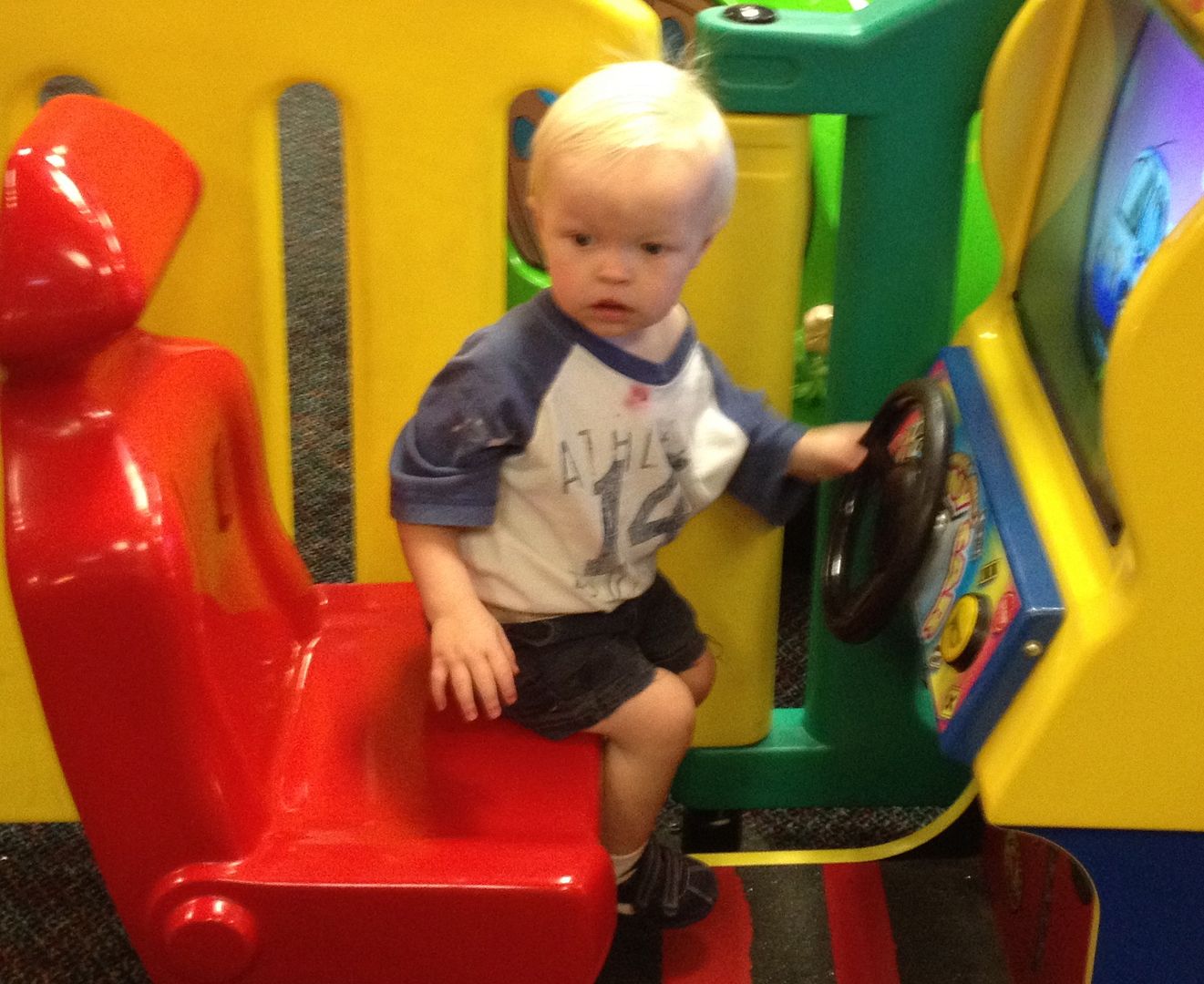 feel the love chuck?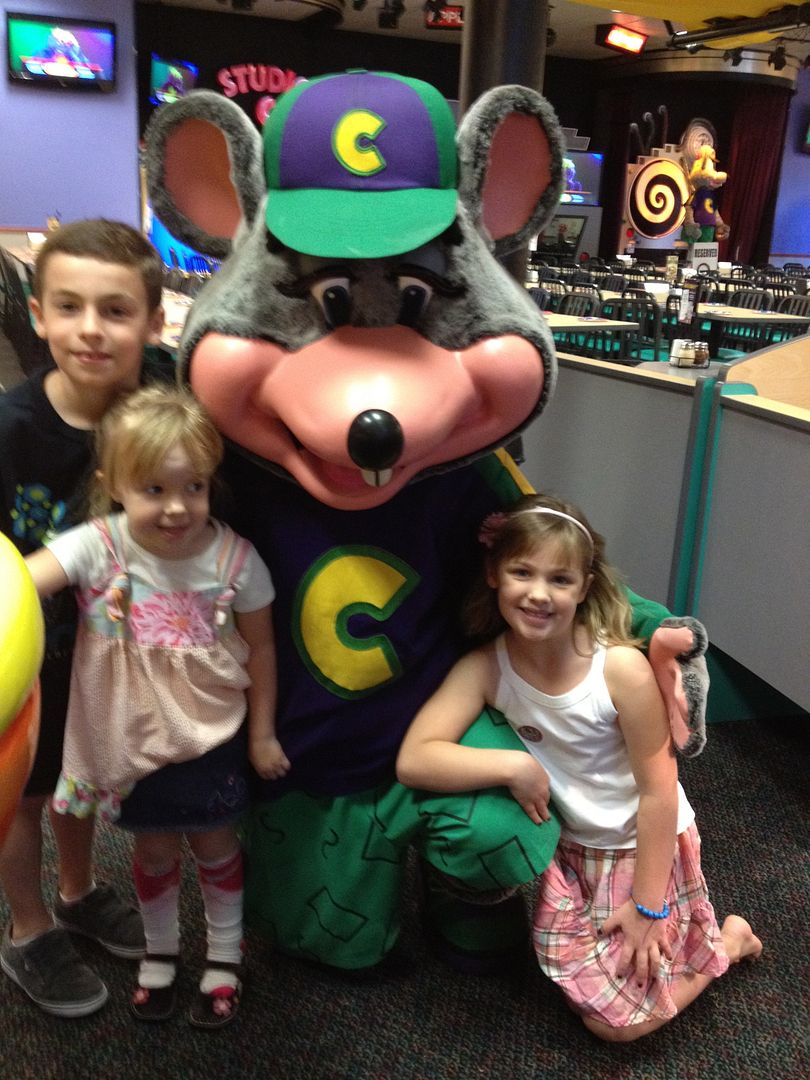 one of their favorite outdoor activities. We can't have any items inside the trailer because someone who's name rhymes with Shady chucks them overboard within minutes of our ride. over and over.
these reading pictures never get redundant to me. I hope they don't for you.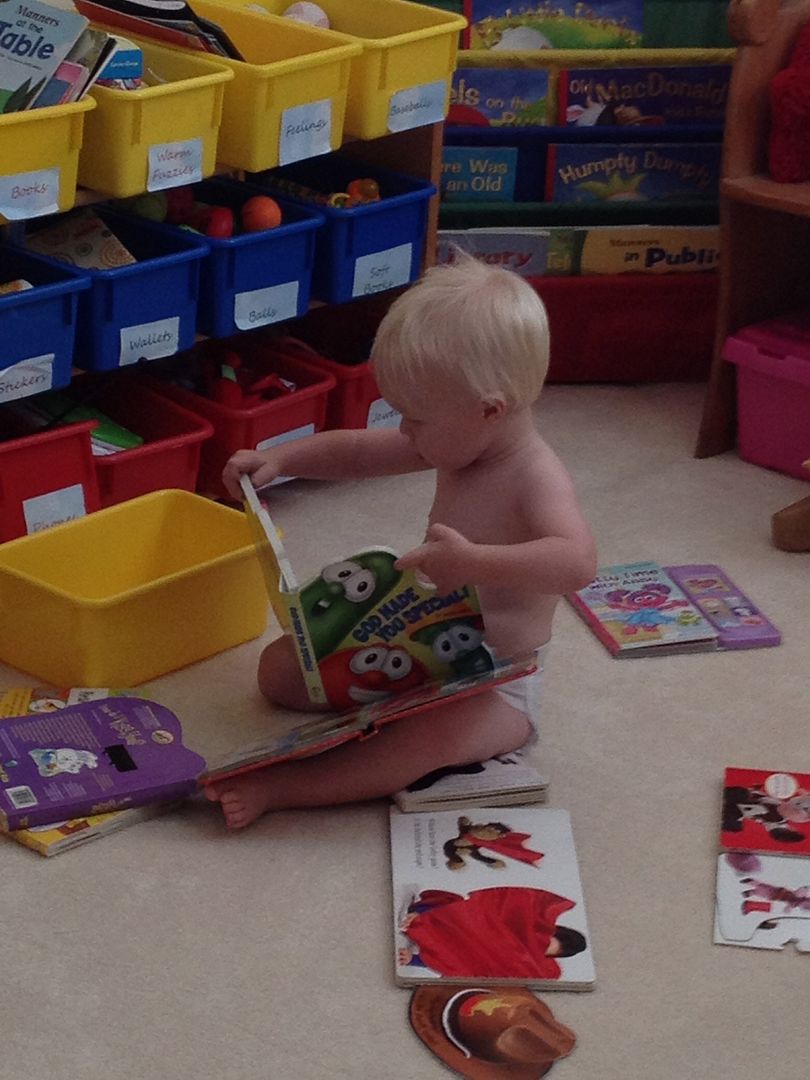 i can't stop. one more.
Have a happy week. Life is oh so good!