On vaca, one thing I
didn't
miss was the computer while I was gone (I thought I'd be lost without it) so I'm trying to keep it off as much as possible since being back and it might delay some posts, but it's my "New Fall's Resolution" to limit computer time as much as possible...never too late for resolutions right? As much as I love the computer, life is a lot more fun and productive without it!! I bought Lily this cute floppy hat for the trip, but sometimes it looked more like a cowboy hat!! Another title for this picture could've been Bubblicious because of her little bubble outfit!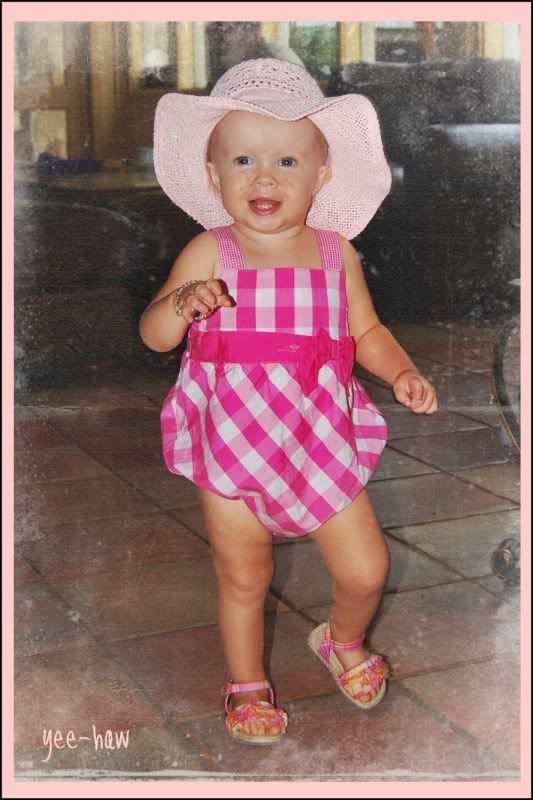 I had BIG plans for this picture! Big plans I tell you! The bright aqua adirondack chair, coupled with her multi-colored halter top dress and watch out! It was sunset time, the background was plush, the colors were vibrant. and I was licking my chops at just the thought of the shots I'd get!!
The only problem is Lily was not a big fan of sitting and posing in this chair. She wanted to stand up and be cool! Check out her reaction when David told her to sit on her bottom, which she did
slightly
begrudgingly!! lol She just sat there like she was frozen, sitting in the chair and couldn't stand up again! (covering up giggling face)
This was my favorite place ever!! 2 rocking chairs and 1 baby adirondack chair! It was like it was meant for us to sit and contemplate life. Ok, maybe that didn't happen, but my magazine was extra oober delicious to read under this huge tree! (which they trimmed bare the day we were leaving...a sign? I think so)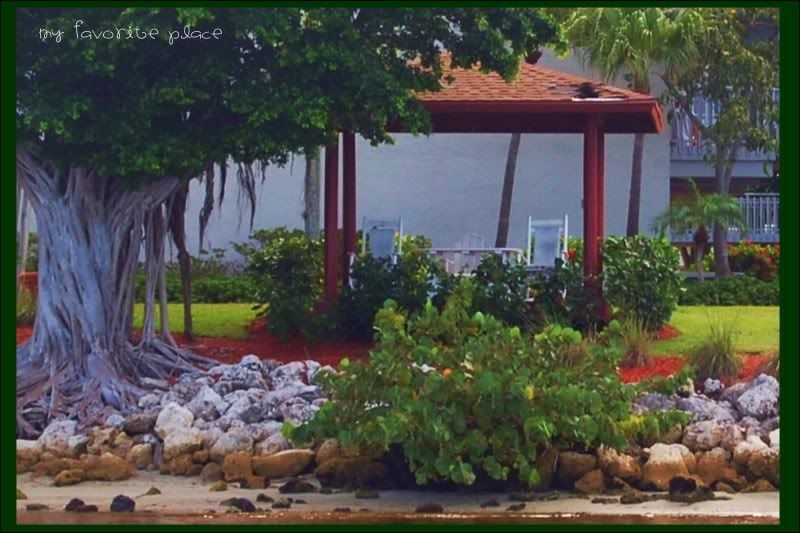 Please excuse the tan lines. I had a different suit on everyday so my lines were all over the place!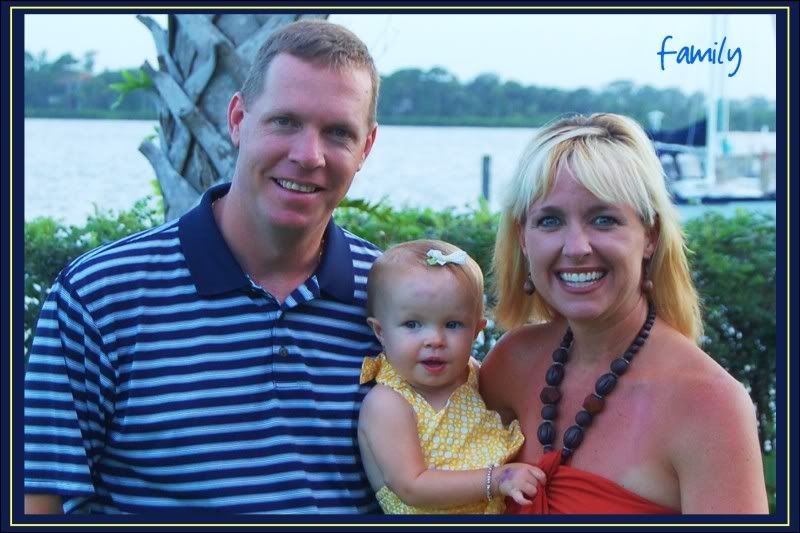 Lily loves her ice cream just like her momma!! When I gave her the cone, she wanted only ice cream, but nothing to do with the cone so she kept shoving her face deeper into the cone as she ate it. It was on her forehead in no time!!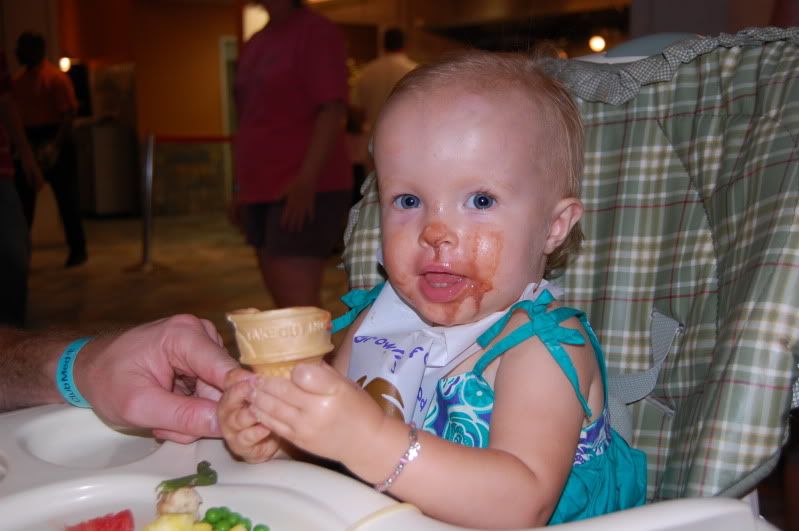 She just started bending over holding her tummy when she laughs like she can't laugh hard enough!! We're ready for her to start knee slapping at the same time!!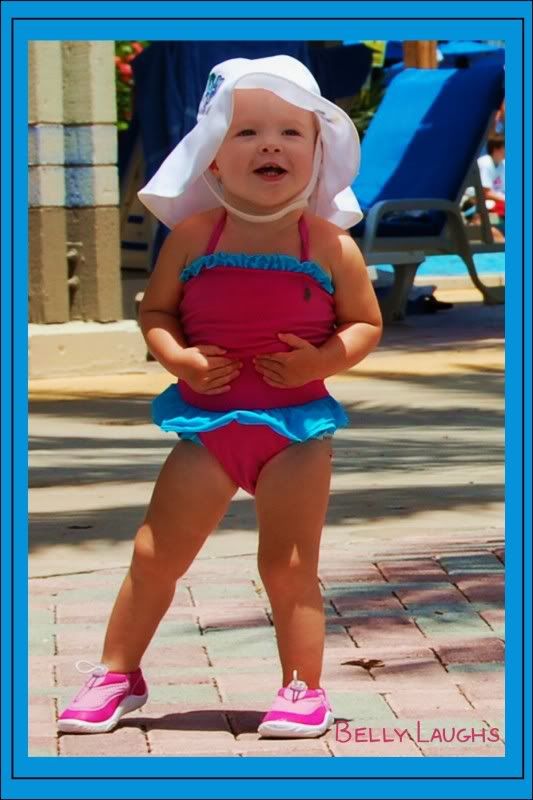 A little collage of the fun! Sidenote: David KNOWS it is not cool to wear socks with his brown shoes and wants the readers to know. He had them on so he didn't have to hold them for an upcoming rollerblading session.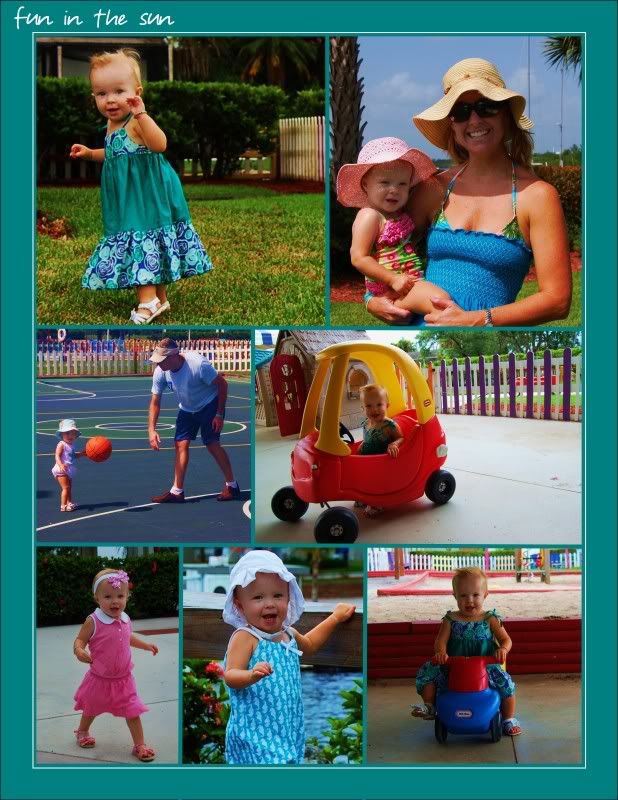 I can't smile big enough when I'm with Lily Pie!! I still feel like I'm living a dream when I'm with her!! When will it hit me that she's ours and we get to "keep her" forever!!???????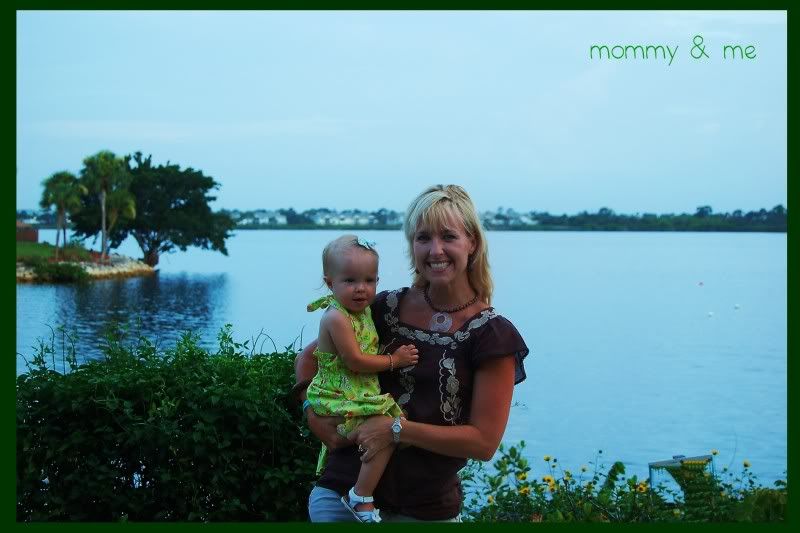 Nothing cuter than a baby (ok, toddler) in a tee and bloomers!!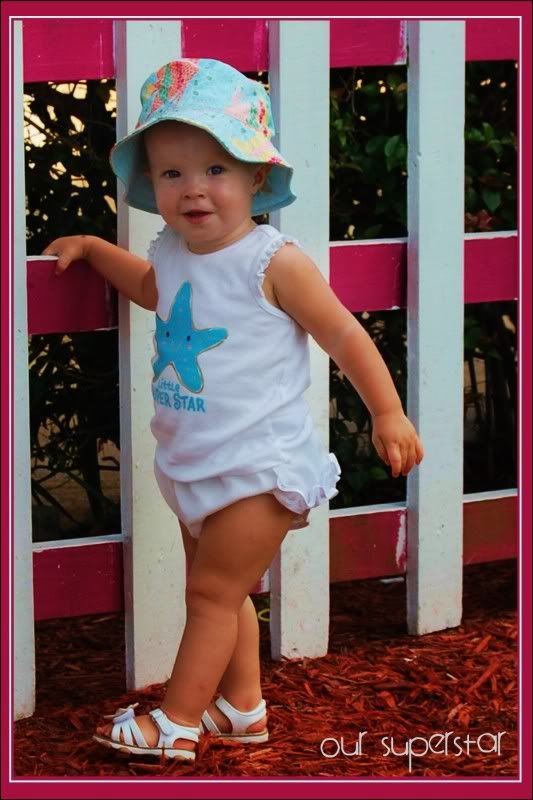 Lily had a caricature done of her in babyland and it came out so cute! (to be scanned) Daddy was above the artist's head doing the craziest song and dance I've ever seen him do to keep Lily still and looking in one direction. That was a long 20 minutes!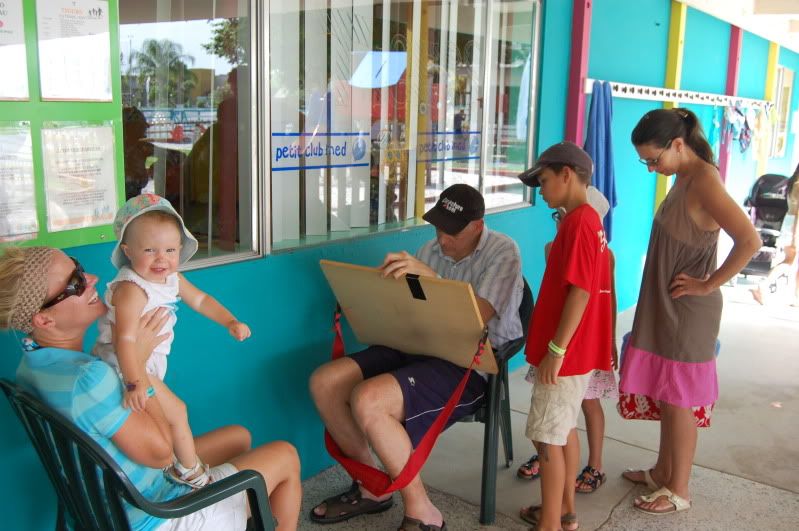 Scoping out her next adventure...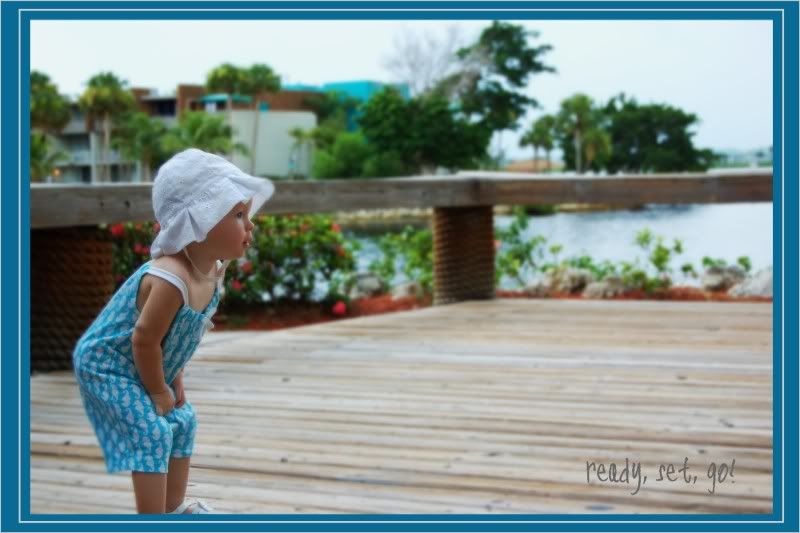 Oh, do I love this little person!!! Yummy! I could just eat her face for every meal!! I wish I could put a picture of her heart on this blog because it's oh so sweet!!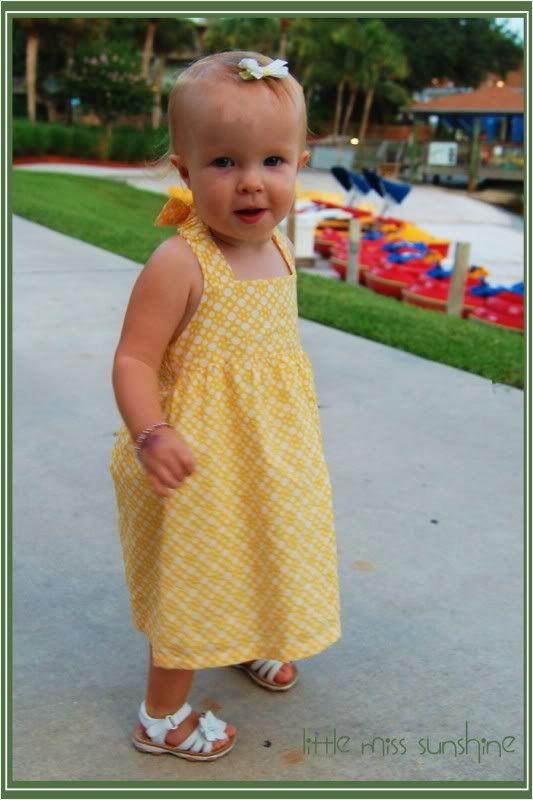 Ok, the waving this girl did was like she was in training for the Miss America pageant! I think she was looking for her sash and crown! She would walk into the middle of a crowded area, plant herself in one spot and stand there and wave at anyone who would give her the time of day! The people who waved back were our best friends and we wanted to pay them because we were so happy she got the attention she was looking for.
The ones who didn't wave? Hmmm, let's just say Lily's momma had a little talking to them! Ok, maybe not, but there might've been a dirty look or 2 given. (ala Molly's training)
I'm just sayin.
Wouldn't you wave back at this little girl? (excuse the smoothie covered dress)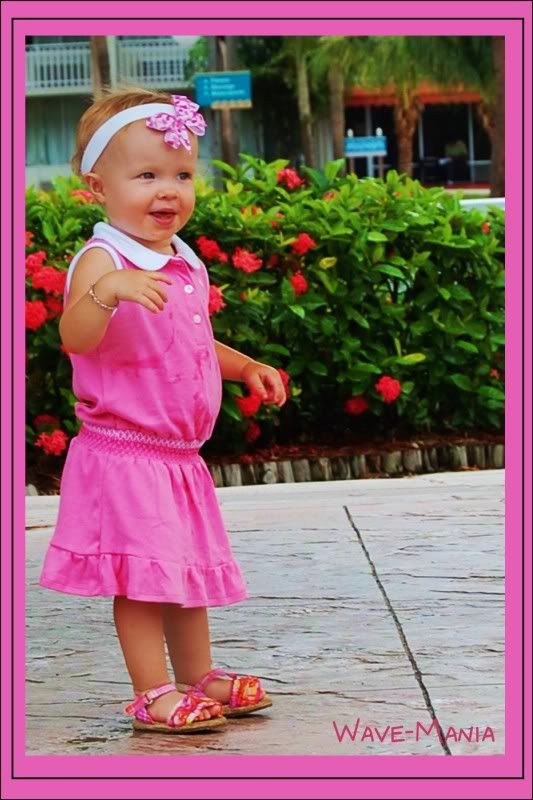 I think she was playing peek-a-boo with herself here...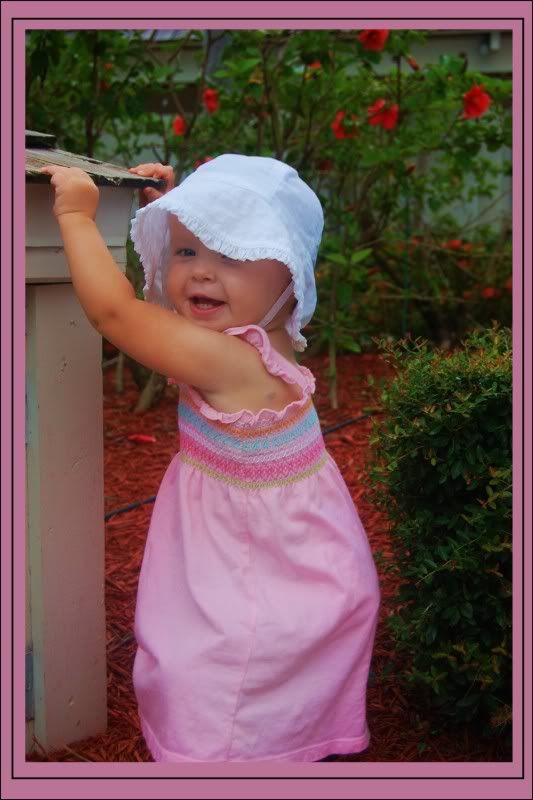 Here she is contemplating life...ok, not really, but she's looking for her next wave victim...that's how she rolls...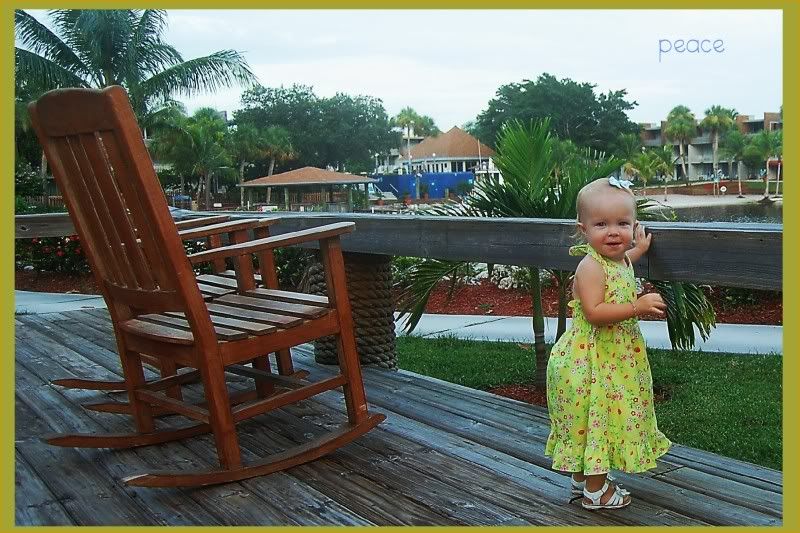 Here's Abraham Lincoln fighting a 4 year old while Mr. USA and Spideman look on! What? You don't see that everyday? (4 year old's mom was oober cool btw)
They invited all the kids on stage after a show and even though Lily was too small to go alone, she had a 'chaperone' go up with her. Notice I'm the only non-working adult on stage! lol. No shame when you're away with people you'll never see again!!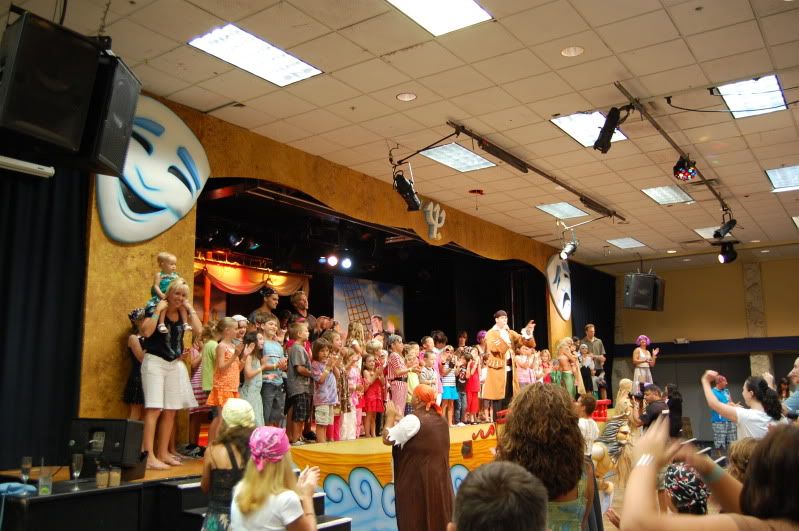 Did I mention Lily loves to dance!? Turn on some booty music and she rocks it out!!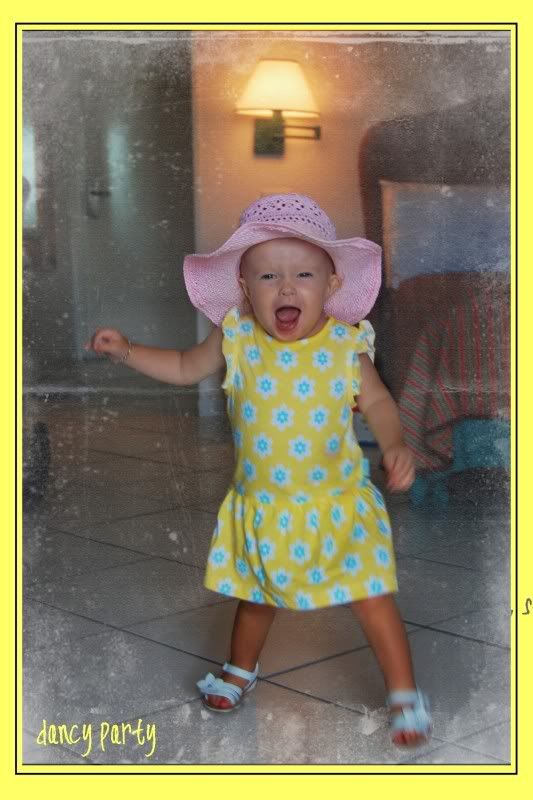 Holy mega post! U still with me?? Just a few more! Gotta get them on here for volume 4 blog book!
Lily is signing like crazy these days and the newest one is "I love you" where she crosses her hands across her chest and it makes me weak in the knees everytime! She'll do it randomly and unsolicited; sometimes in her high chair or if I'm putting her in her car seat as I'm buckling her up. Too cute for my little heart to handle!! Oh, and she JUST learned how to shake her head YES! As in
just
a day before this video was taken!! Finally! It's not the strongest yes, but we'll take it!
All in all, it was one of those vacations that go down in history as being the favorite of all favorites! Feeling refreshed and rejuvenated as a family which was much needed! Lily was all smiles and it was neat to see this place through her eyes as she explored and seeing her so happy brings me more joy than I could ever imagine! I think her little brain was on overload from all the excitement as this happened on our last day there in her handmade CM tee-shirt!!
Lily-out!
(note: she's eating lunch in her highchair)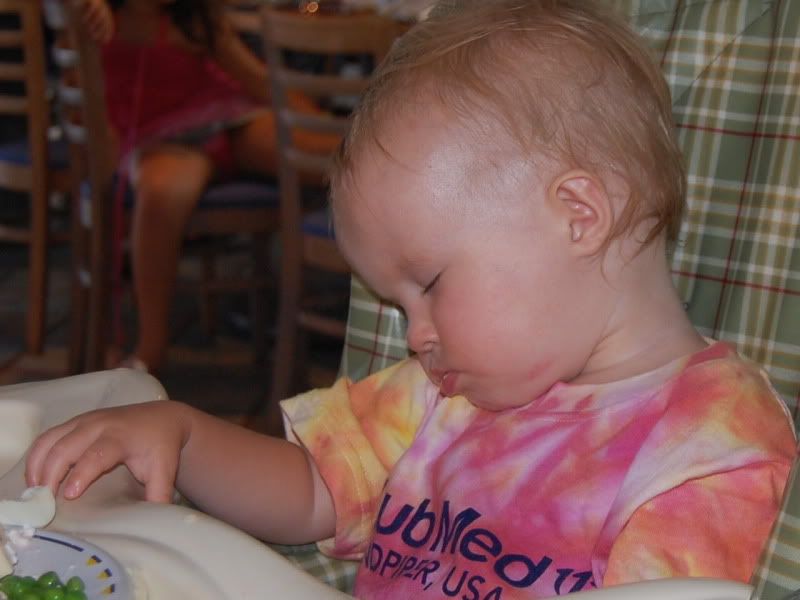 Life is Good!