It's hard for me to see Lily's "future self" meaning that when I look at my nieces and nephews or friend's kids who are slightly older or 'super older' (yup, made that word up) I can't envision Lily ever at that age. Whether it's how that child/teenager is talking, playing, or just interacting, my screen goes black to seeing Lily like that. Then when I see a newborn or a baby younger than Lily, it's hard for me to remember Lily that age. It's like it was a different baby than the one I'm playing with, yet I can't fast forward and think she'll always be talking, playing, and interacting just the way she is today.
Cue the scrapbooking.
Not that I need an excuse to scrapbook because it so much fun to capture and create this freeze frame of our lives with Lily. I already find myself looking back wondering where that baby went even though she's only 17 months old. I can't imagine when she's 7 or 17 years old! (screen goes a deep shade of black)
In the meantime, I love being able to feel reassured that I'll never forget the beautiful moments we're sharing that make up this wonderful life together. It just keeps getting better and better...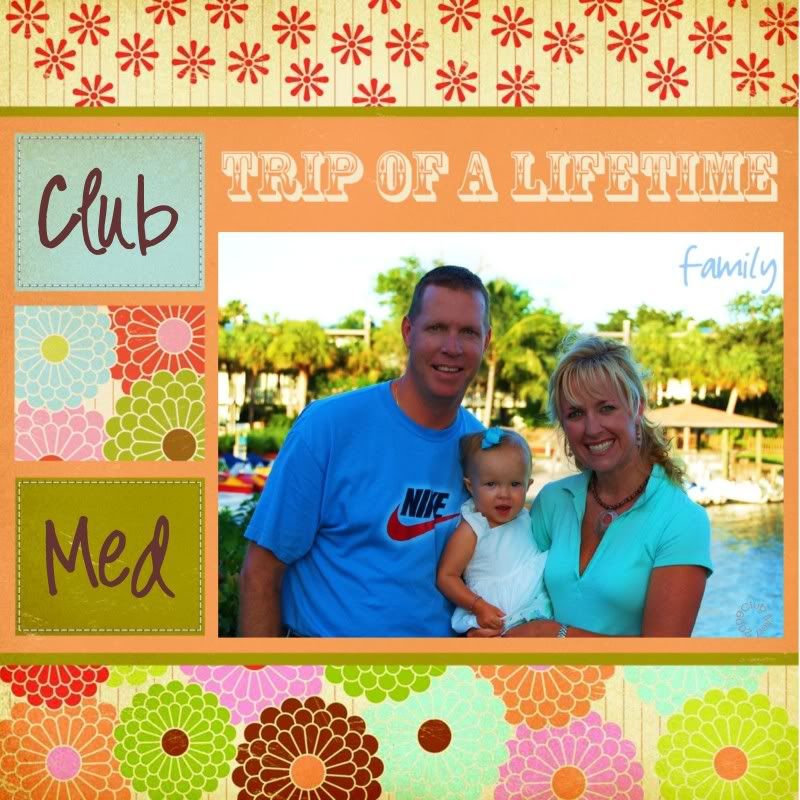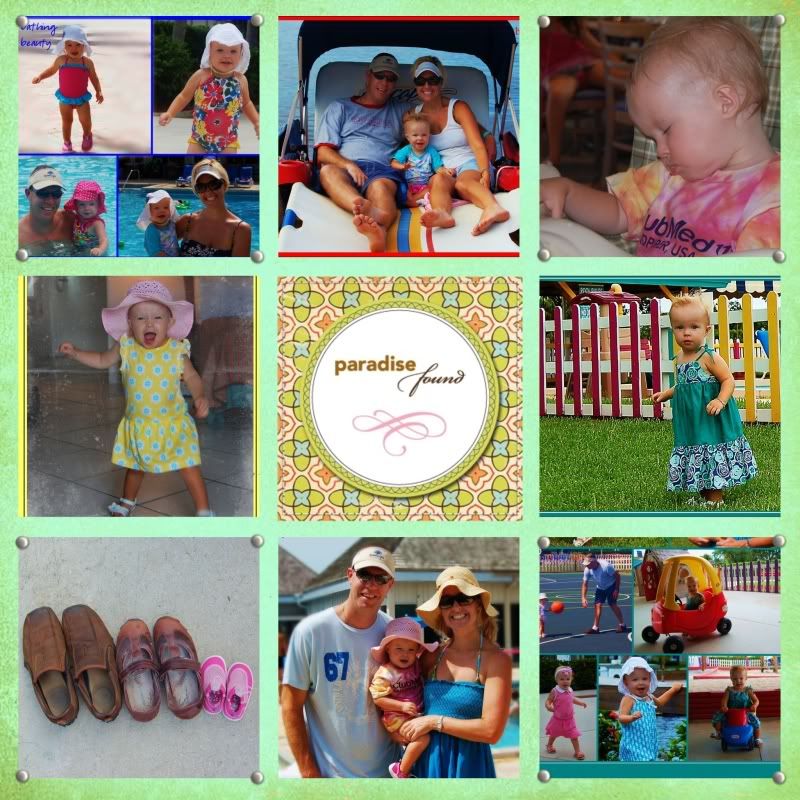 Some of her July milestones which seem so little, but are oh so big in her little world...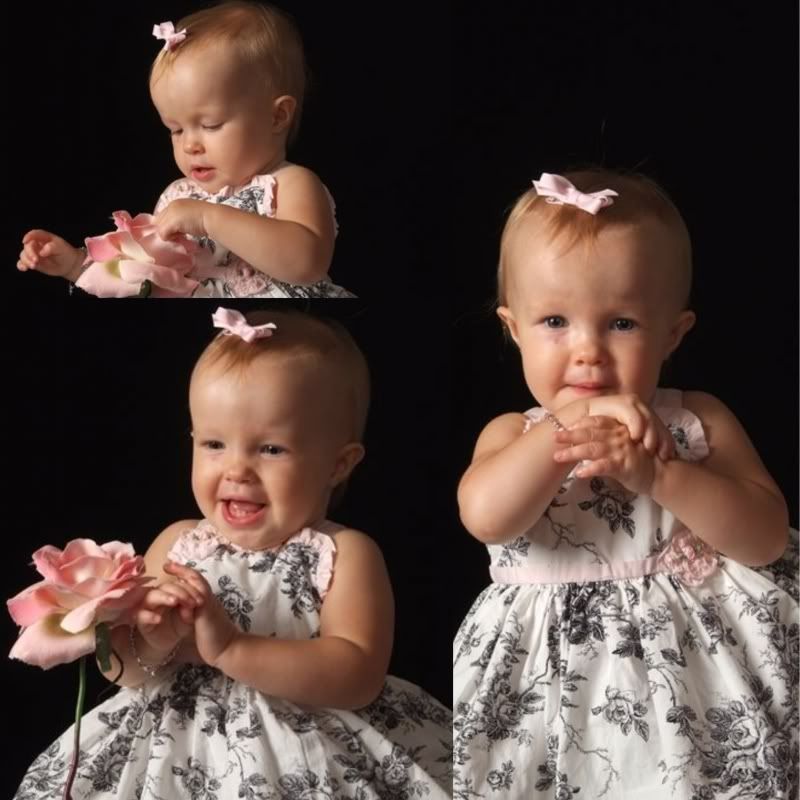 and then we have August where she is turning into this beautiful little person where she uncovers a little bit more of her heart each and every day and we fall that much more in love with her...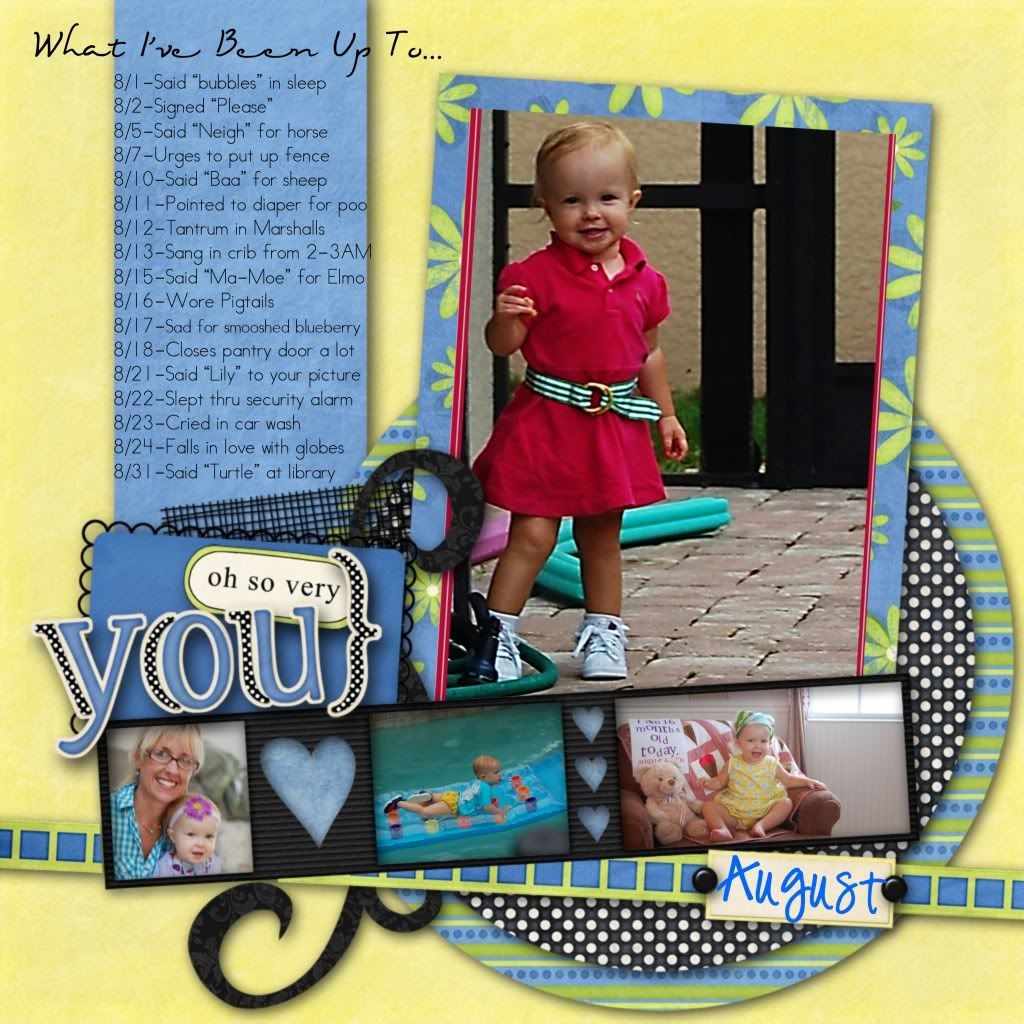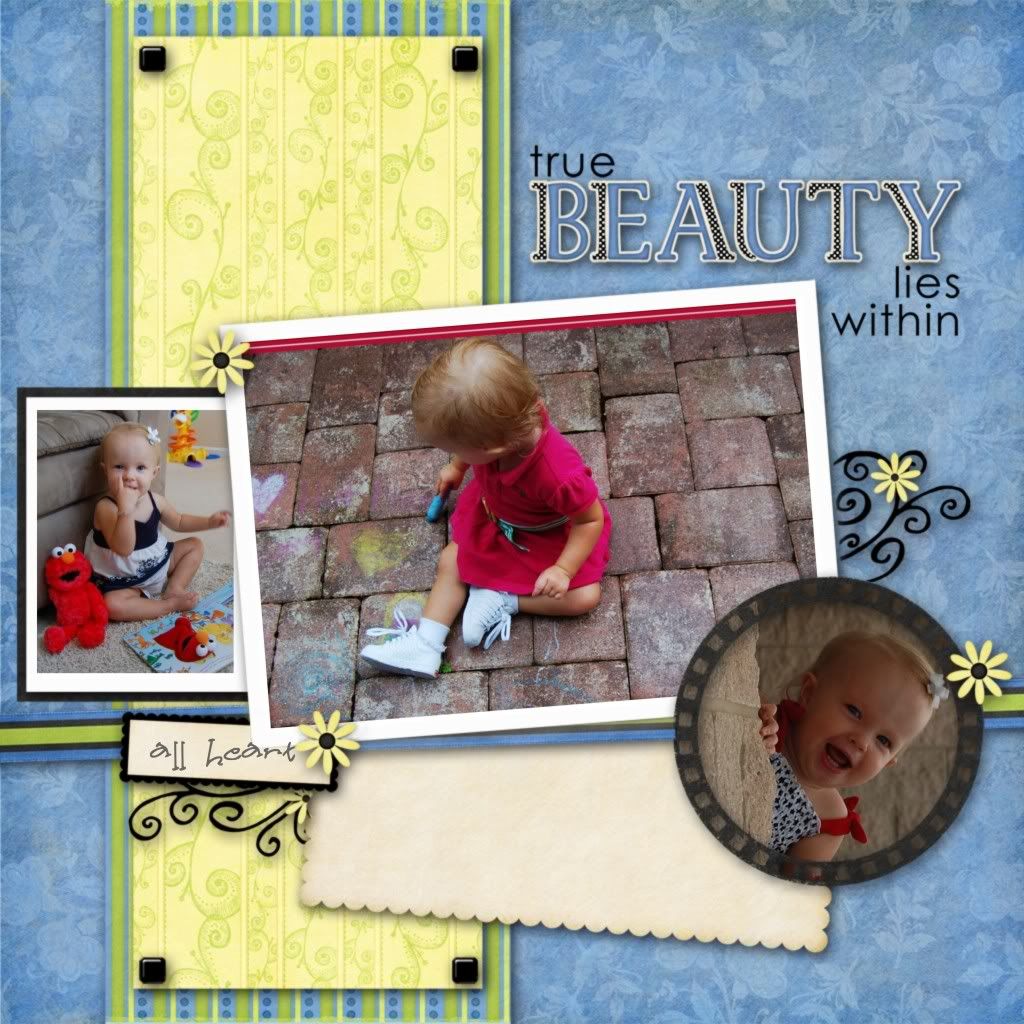 I promise you this time....17 months is my favorite age...I promise! (crossing fingers until next month) :)