My mom and sissies had our annual trip to the Hyatt this weekend. We do it every summer and start planning and getting excited for it in
January
. We narrow down a date that works for everyone (TALL task) and put it in sharpie marker in our calendar. More than once we had to use white-out in our calendar as the date kept changing (and boy do you have a whopper of a reason to change the coveted date; have to go in front of a committee and everything), but we managed at the tail end of summer plan it and it was like the biggest cherry on top to one of the best summers I've ever had.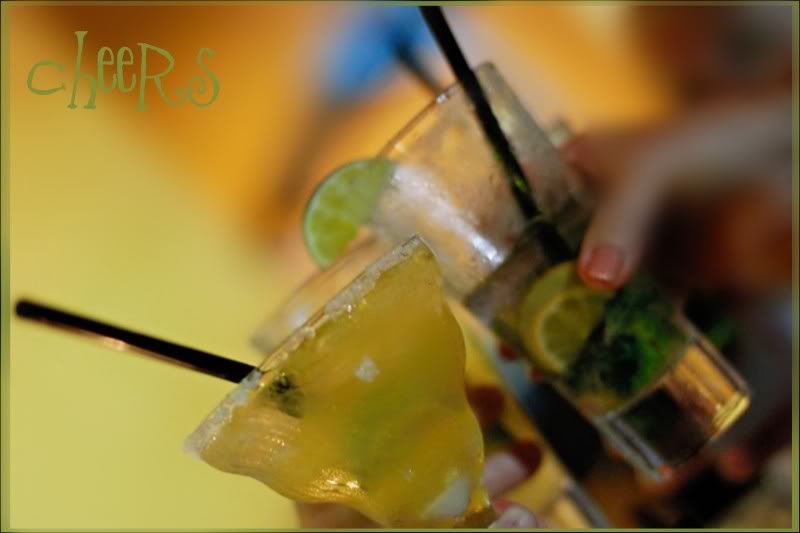 We lounged by the pool, floated the lazy river, played games, pored over rag magazines, dozed in hammocks (not together, we're close, but not
that
close-lol), played DJ, had deep talks about life and love and boy did we laugh. We're like a comedian team with our timing, one liners, zingers and jokes like they were scripted. That all leads to a lot of fun and a very full love cup!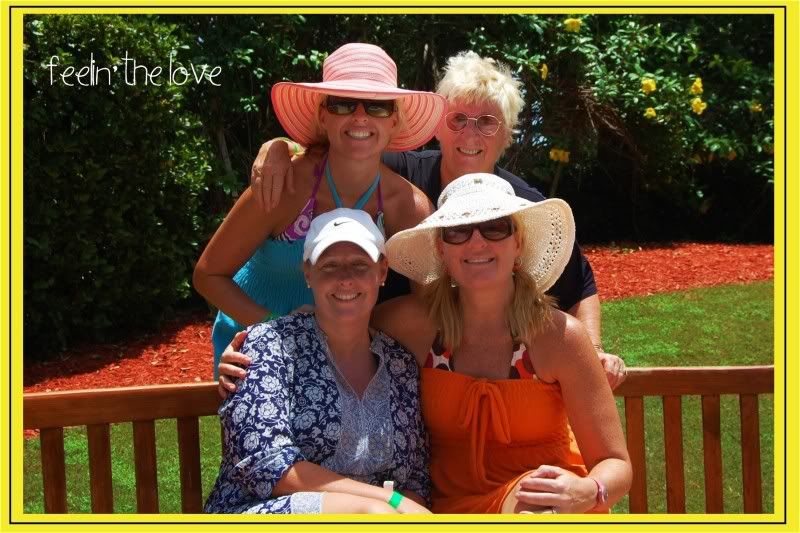 We relaxed...like a lot...
and made sure our toes were in tip-top shape...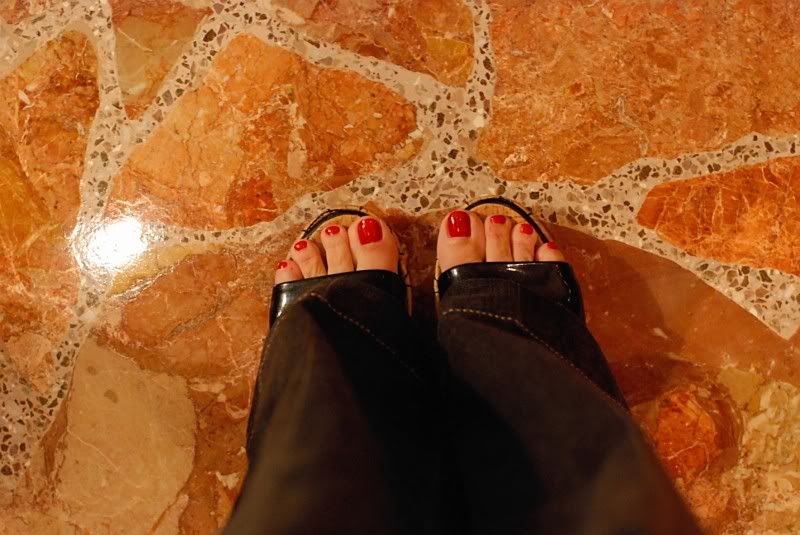 Did I mention we laughed? like, a lot...
They say you can pick your friends but you
can't
pick your relatives. The crazy thing about that saying is that these are the very same people I'd pick as my family if I could.
Why are our drinks on "E" in ever picture?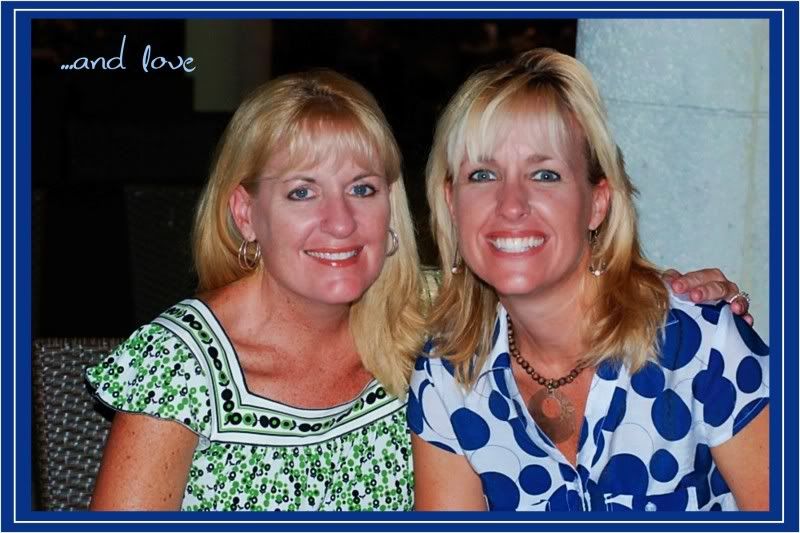 Music was the theme of the weekend. Jen brought Katie's IPOD boom box (Thank you Katie Bug!!) and we were jamming to Katie's favorite tunes. One minute, we'd pick the sappiest of songs to listen to, be crying at the lyrics, passing out tissues, then the next minute we'd find the best teen dance song and shaking our booty to Katie's hip hop music. Have you seen the wedding dance done down the aisle yet? If not, check out this video. I was laughing and had happy tears rolling down my cheeks the first time I saw this...What a neat way to start their life together...with lots of laughter. I was SO inspired by this!
if the box doesn't play click
here
I wish I had my video camera for the reenactment of that video, but I couldn't give up my cruical role in the dance, but I did manage to snap this picture. We all recreated the aisle dance. Molly had the moves down the best of everyone. I swear she practiced them before she came.
There were many belly laughs to say the least...
Important Notable Note I'd like to note about this Note: I did not wear this hat with this outfit. lol:)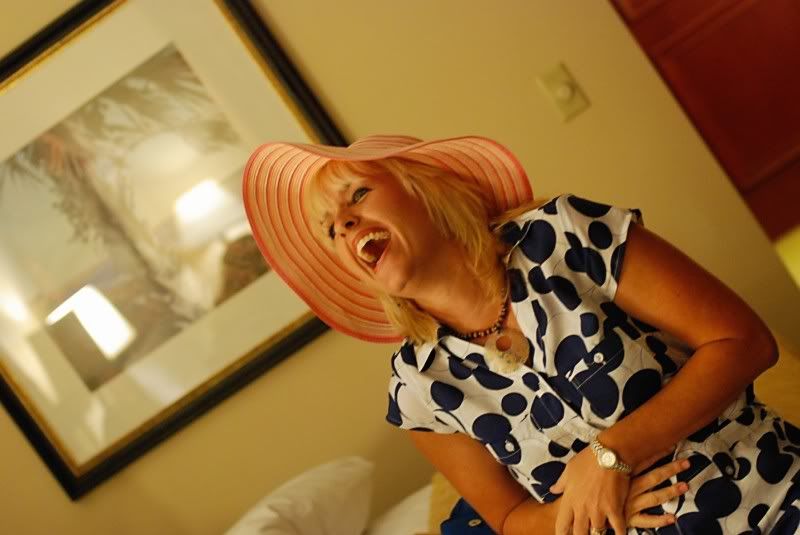 I can't believe these friends double as my sisters! How did I get so lucky?
It was one of those weekends that leave you feeling loved, refreshed, fulfilled, happy and all ooey-gooey inside.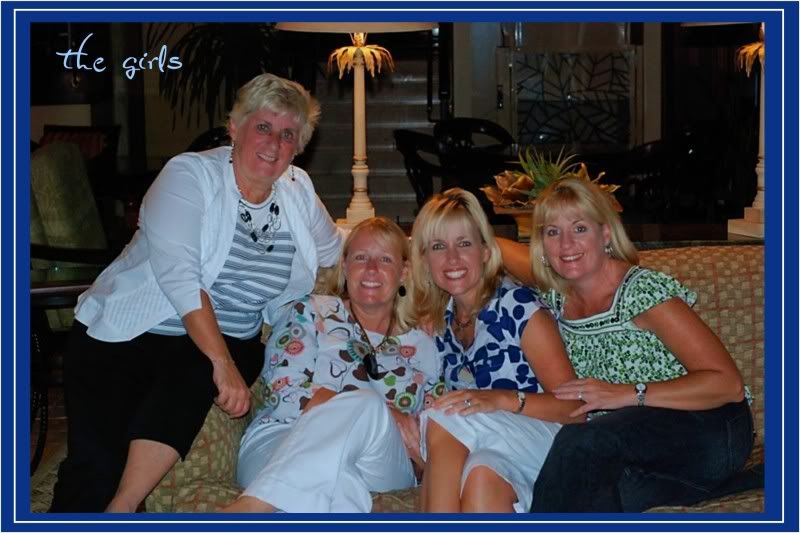 Life is Good