I've always been a fan of a dress with a cinching belt at the waist like Tyra Banks...in my mind, she made them popular (who knows who really did?) and always think of her when I see them...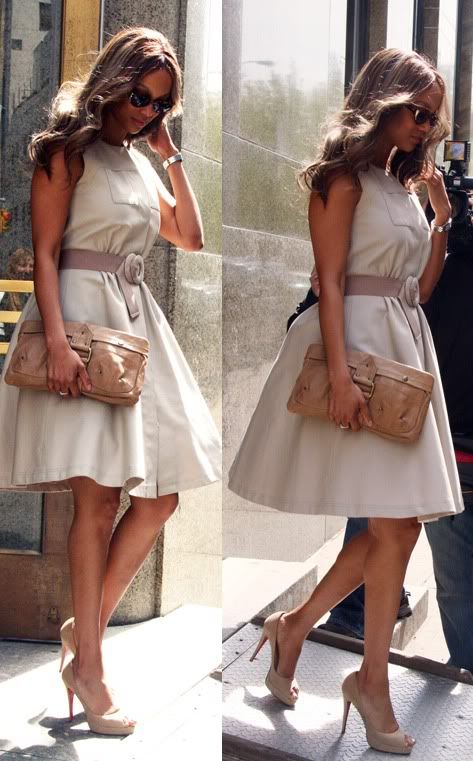 I think Lily is trying to emulate that look and bring it into fashion in the toddler world. (humming, 'she's bringing belted back' song) I don't know about you, but Lily could walk the runway in this adorable dress of Peytons...no, she won't be on Toddlers and Tiaras, (most obnoxious show on tv) but she'd sure give them a run for their money if she did! (& added gobbed on makeup, hair extensions, spray tan, and pushy parents)
Oh, how I love me a little ruffle bloomers on top of her already poofy cloth diaper'd booty... looks like she's off to a tennis match with her K-Swiss shoes-ies... Do I detect a little Strawberry blonde on our hands? yum.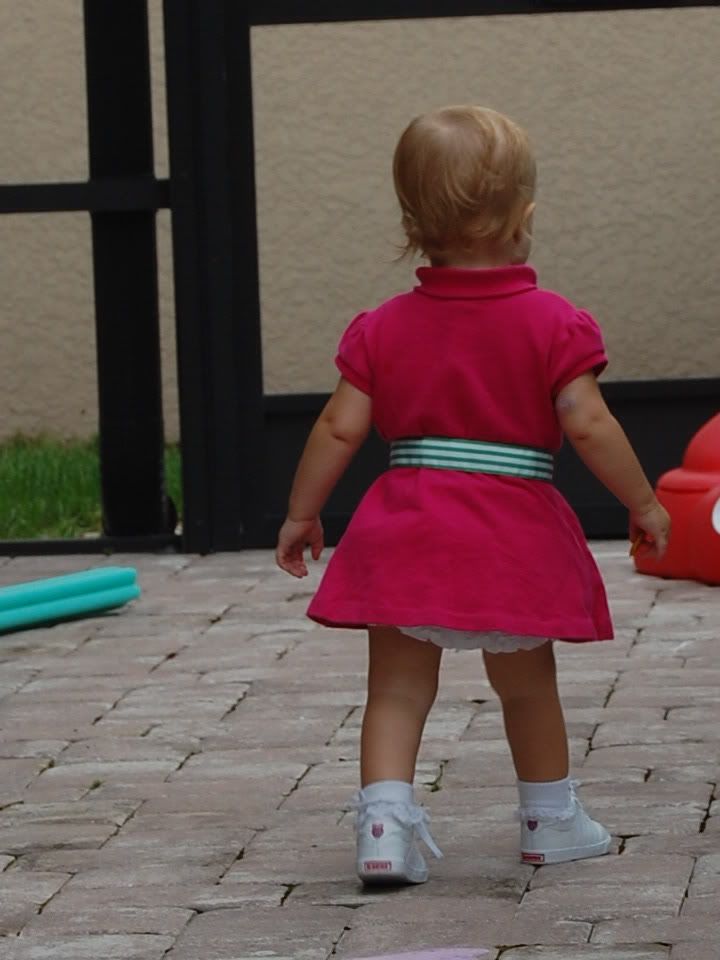 trying to pose like Tyra making her serious face...
this girl plays a mean game of tic tac toe with sidewalk chalk...she's a real shark at school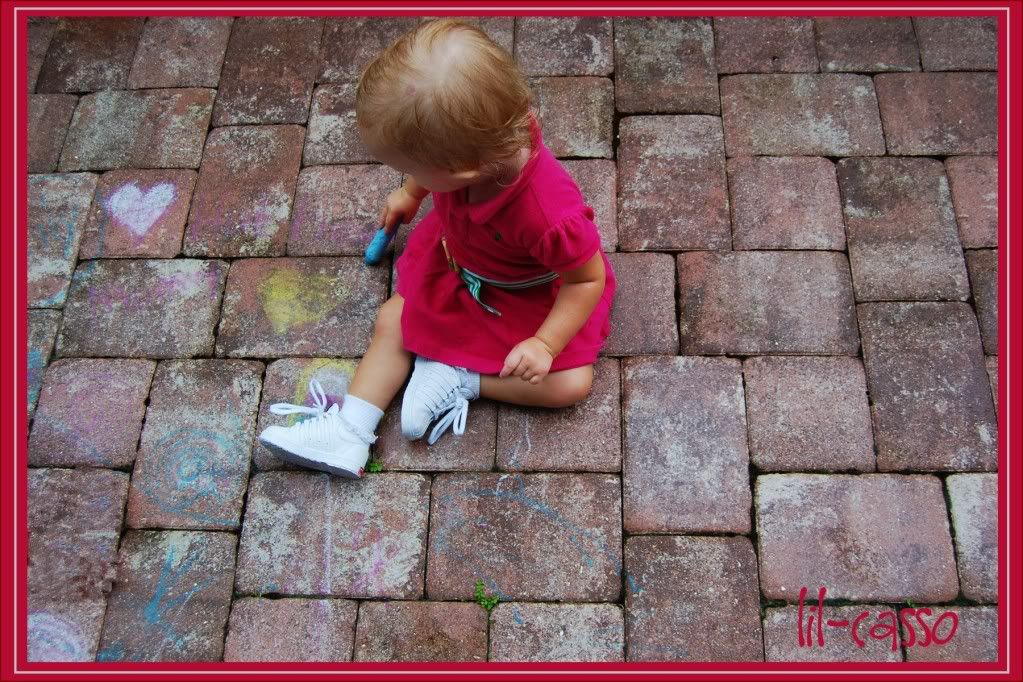 Have I mentioned Lily likes to sleep? This girl will stop in the middle of anything, ANYWHERE and snuggle with the closest shoulder, blanket, bed, couch or uuuummm, sidewalk. Just needs some chill time for a minute or so then off to playing.
Mind you, this was in the drizzling rain on wet pavers and she decided it was time to rest. Laid her for 20-30 seconds and then actually got annoyed with me when I picked her up.
What. in. the. world?
Playing mommy at school for Meet Your Teacher where she acted so proud to be on her turf showing us the ropes...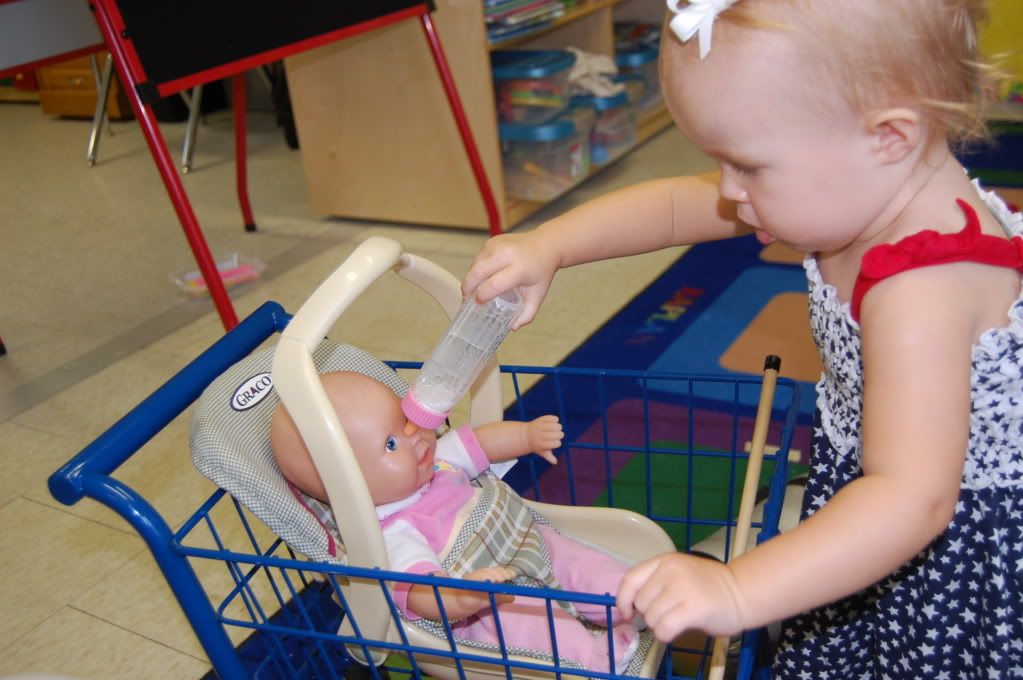 A little game of levitated peek a boo...Criss Angel would be so proud...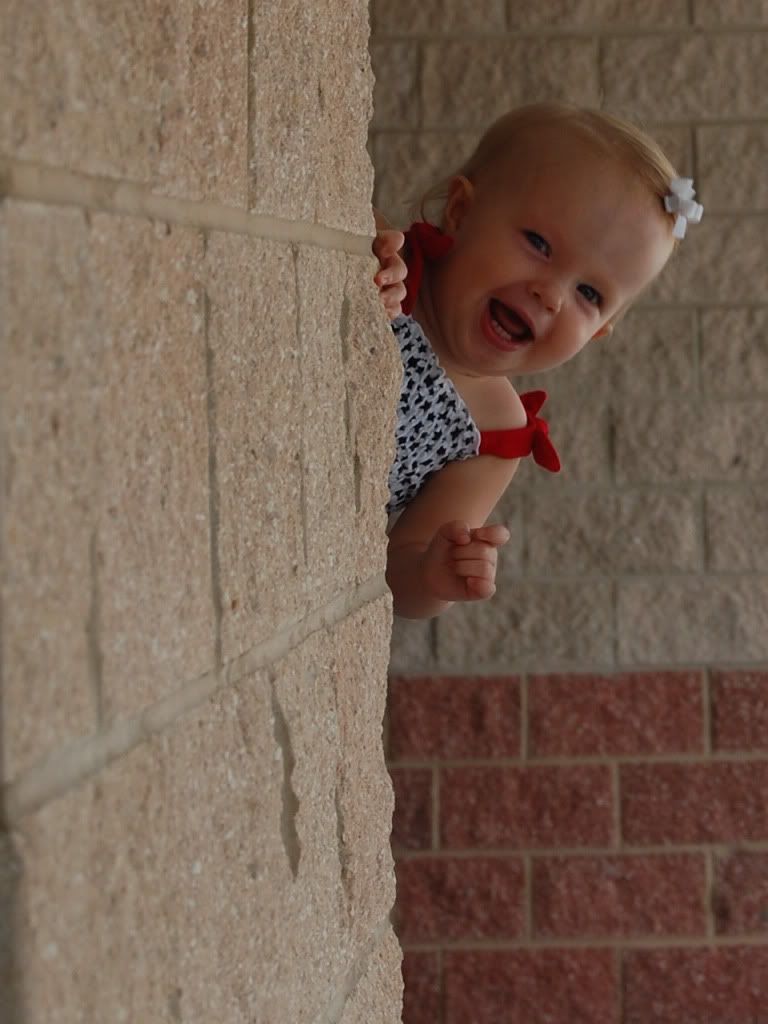 Oh and how I love me some hand-holding...when we're ready to walk somewhere, Lily will stand still in front of us, raise her hand in the air looking back for one of us to grab hold for the stroll. (heart melting into puddle)
And we have a little Elmo lover on our hands. Ever since she saw his picture in a catalog and kept turning back to the Elmo (Ma-Moe) page squealing in the delight. Tell the family that she likes Elmo and suddenly we have an entire collection for her of puppets, books and the like on our hands...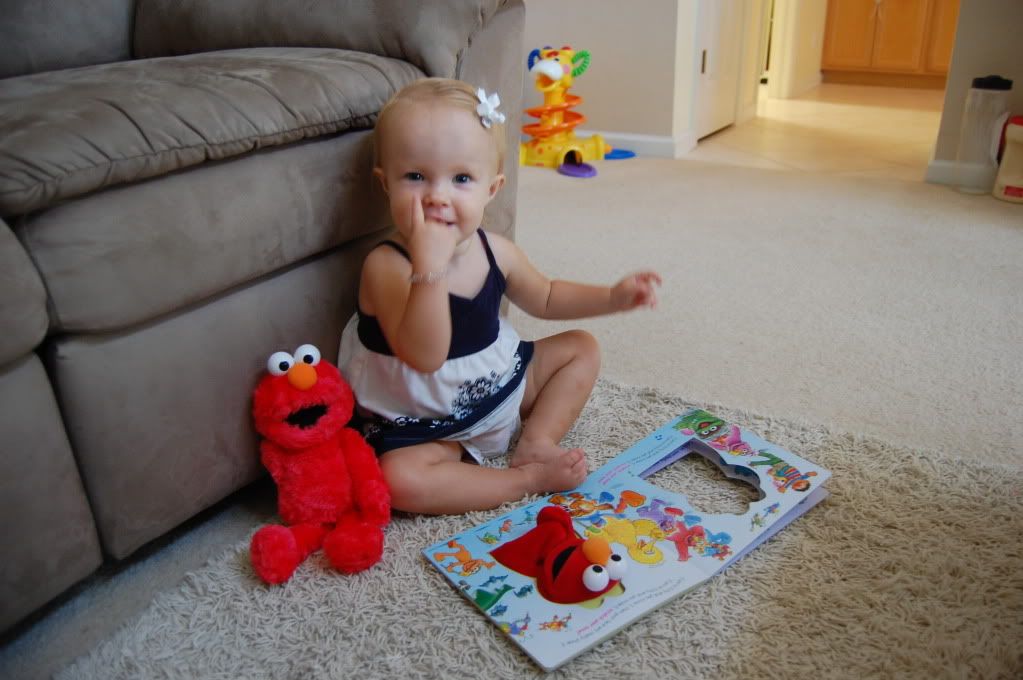 I think Lily agrees with her mama..."rafting" should be an olympic sport and Life is Good!