One of my favorite things to do to relax is lay on a raft and float in a body of water! I don't care if it's a pool, the ocean or even a big bathtub. There's nothing more relaxing. But to have that paired up with Lily falling asleep on my chest like she was a newborn just takes the cake. And she was out! Like O-U-T! Like heavy breathing, heavy weight, hands plastered to my chest, slight snoring, did not move a muscle....I was literally stuck on the lazy river! Pure bliss I tell you!! These are the moments they make movies out of people! I'll never forget this...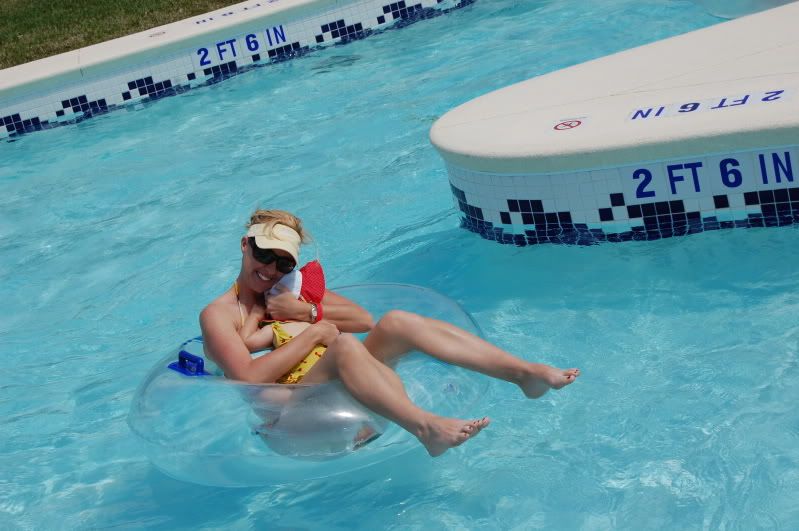 Bridgid, Ron and their ADORABLE twin boys visited last weekend from Minnesota and the boys said "we should live here" by the end so needless to say they had a good time! I think it was the castle at King Richards that sold them! Or maybe feeding the alligators from a fishing pole...
Or maybe it was because they finally got to the meet "Baby Lily" instead of seeing all the pictures and videos on the computer...they were so sweet to her like they had been waiting for months to meet her...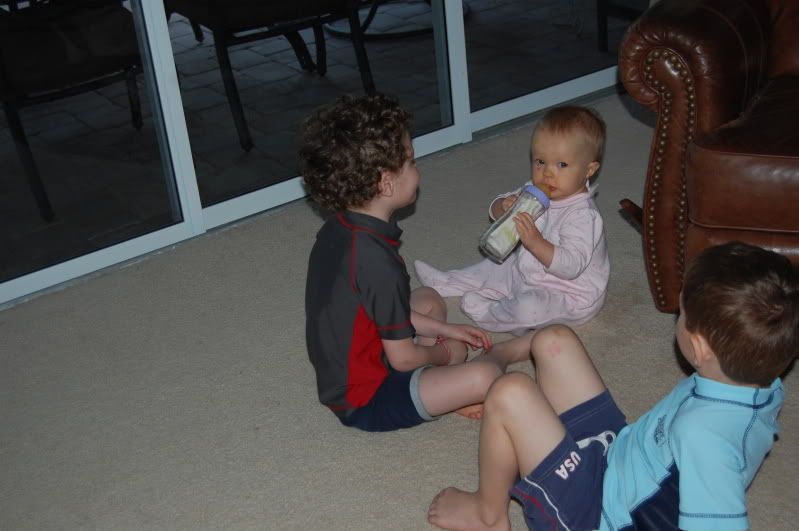 Or maybe it was the wagon ride they had to share...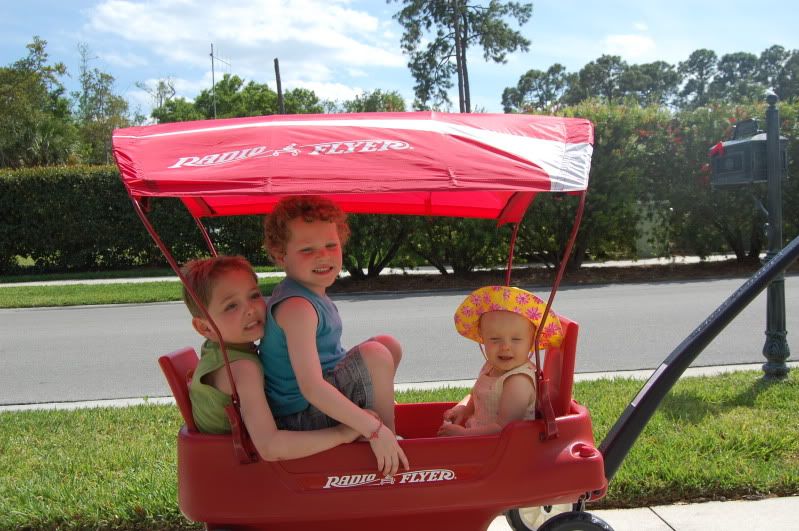 Or maybe not as Nick looks a little pained...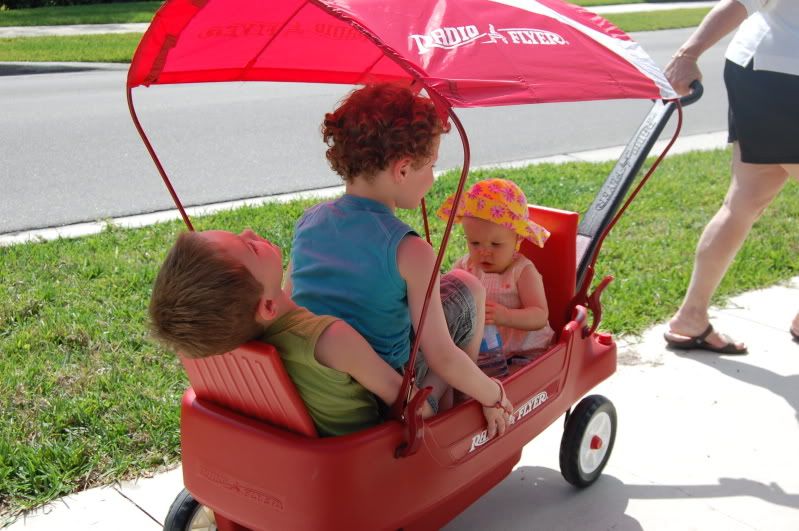 While at King Richards, I thought back to a picture Jen took of me with Katie when she was about 2 years old. It's one of my favorites where we're walking away and it's just us holding hands. It's in a frame now, but I wanted to recreate that shot and compare. I took one with Grace too so I can compare when she grows up.
Here's the one of Grace and me (which looks just like the one with Katie and me many moons ago)...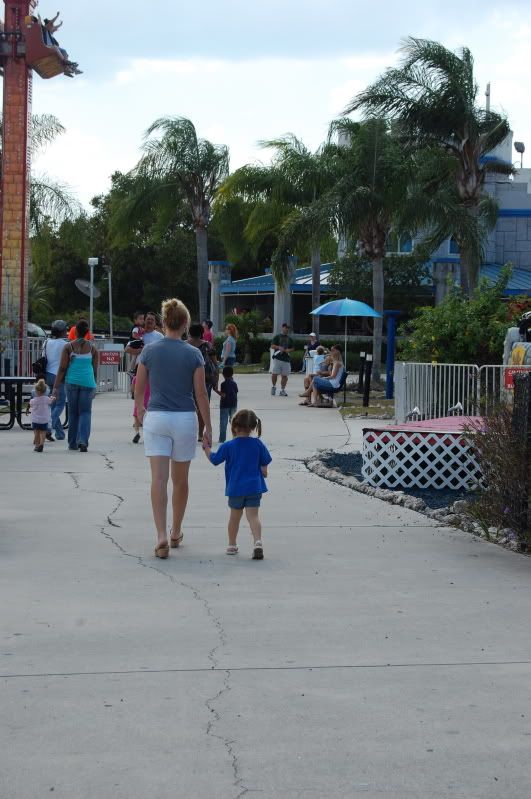 Now Katie and I all grown up...she's almost as tall as me at age 10!!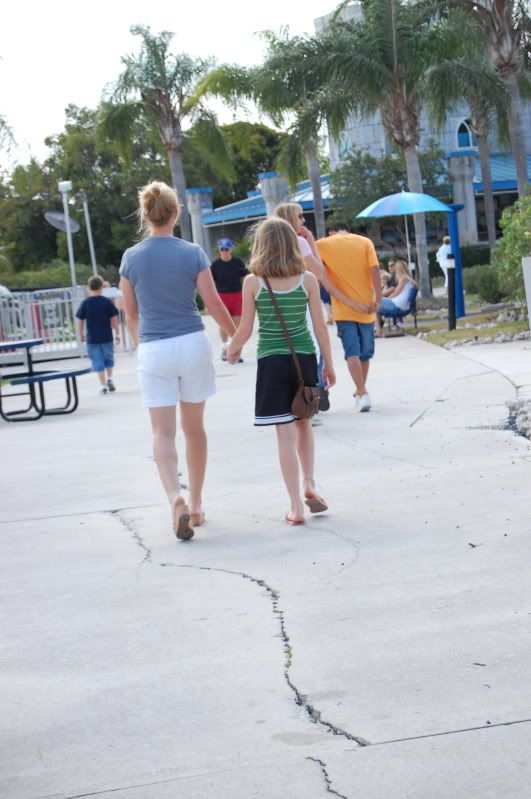 There's something about seeing a baby/toddler/child from behind that is so profound. I love seeing Lily's puffy cloth diapered booty as she crawls away with a little shake. Then she goes to the sliders and will walk along them like Spiderman. There are so many handprints on the glass and I smile inside everytime I notice them because it represents so much!! She's thinking about her future goals: (those little chubby legs are just too much for me to handle)
.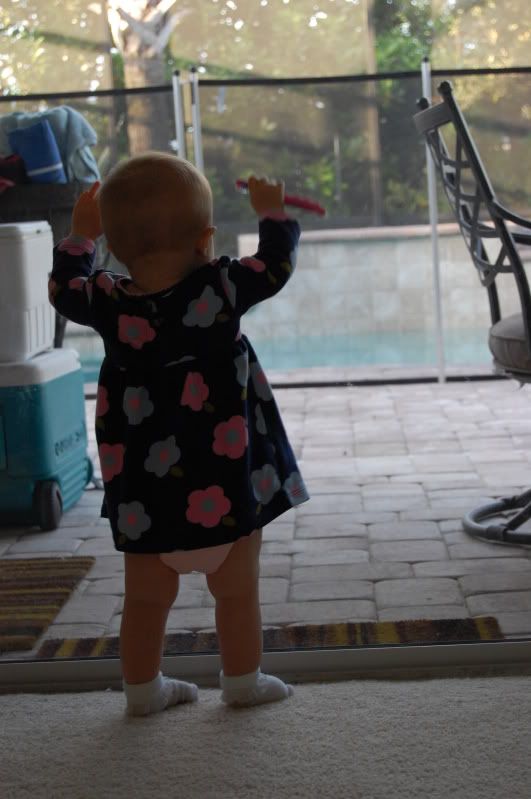 Life is good!