Can you freaking believe it?
(props to David for the green grass)
I love her toes on her left foot!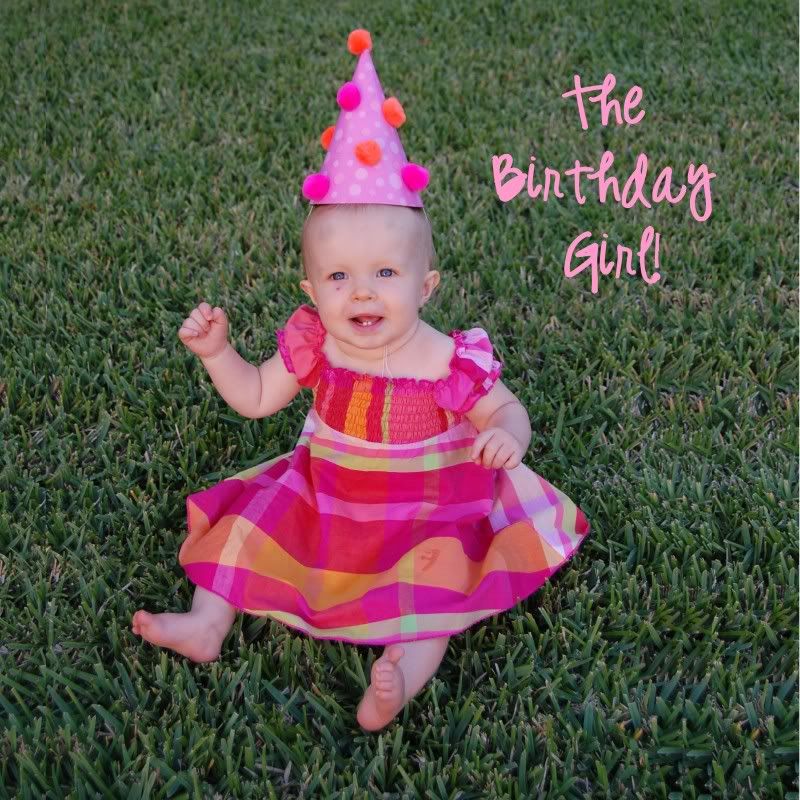 (Thanks for the party hat Heids)
She turns 1 on April 4th! Tears filled my eyes as I looked through the window of my camera snapping this for her scrapbook! It'll be strange the first time someone asks me "how old is your daughter?" and I'll have to say "1"!! OMG!!
She's brought more love and joy into my little beating heart than I ever thought possible. I wish I could fully convey that to her with more than just hugs, kisses, and "I love yous", but will spend my life making sure she knows just how much! She's expanded my heart to love fuller, deeper and stronger! And it's so much fun doing it!
Life is good.