Wiping the sweat off of my brow! Working full-time, managing life's daily grind, and staying on top of this book has been such a challenge! I've set my alarm early, scrapbooked through tired eyes while on the pump, stayed up late, skipped my beloved naps, received lectures about too much time on the computer, (wink to D) and thought about this book in the car more than I listen to the radio!! JUST HIT PRINT and will wait by my front door for UPS man/woman to arrive with this nugget of gold that has been my blood, sweat and tears the last year. When it arrives, it'll be like my heart arrives with a big giant bow summarizing the best year of our life.
2nd to last page in her book...this is Kelle's signature shot and let us be honorees too! Thanks to Steph for the cute socks and Kelle for the heels. Kelle did a spinoff to this shot with Skye, Bailey and Lainey. Prepping for this shot was like getting ready for prom where wardrobes were discussed, clothes were flying, backdrops installed and everyone was running around frantically excited about all the poses Kelle could come up with! Lily was fussy, ready for a nap, not wanting to sit and smile for the camera...until Kelle pulled out the ultimate prop that Lily had never seen or tasted before....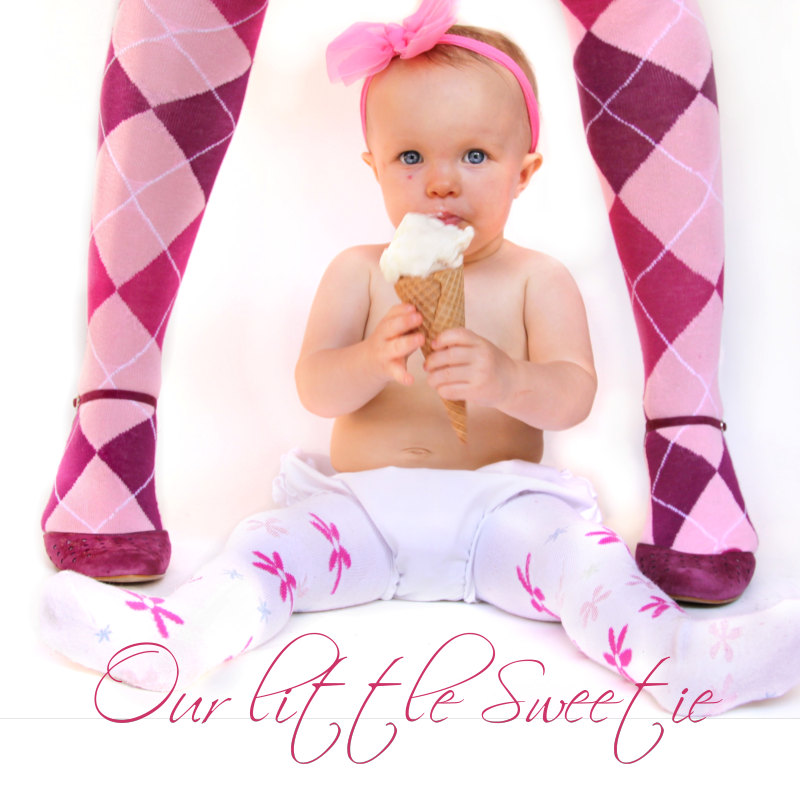 .
.
.
.
.

Her March milestones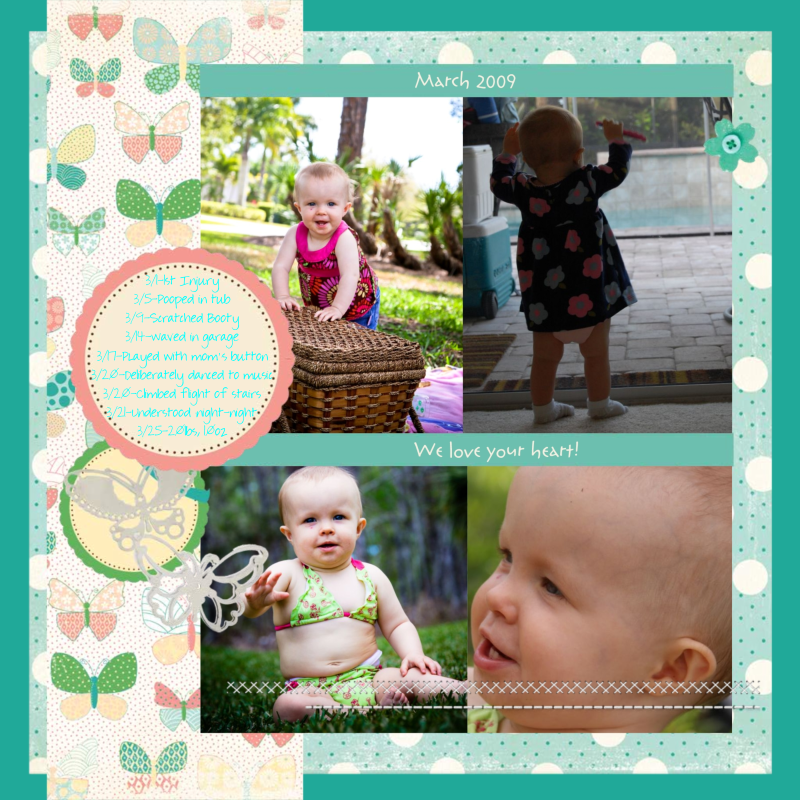 .
.
.
.
.
.
.
.


This'll be the last page in the book; it's one of my favorites for its meaning and simplicity!! Thank you to Kelle Hampton for capturing our love for our Lily!!
Our entire year can be summarized in 3 little words that aren't little at all...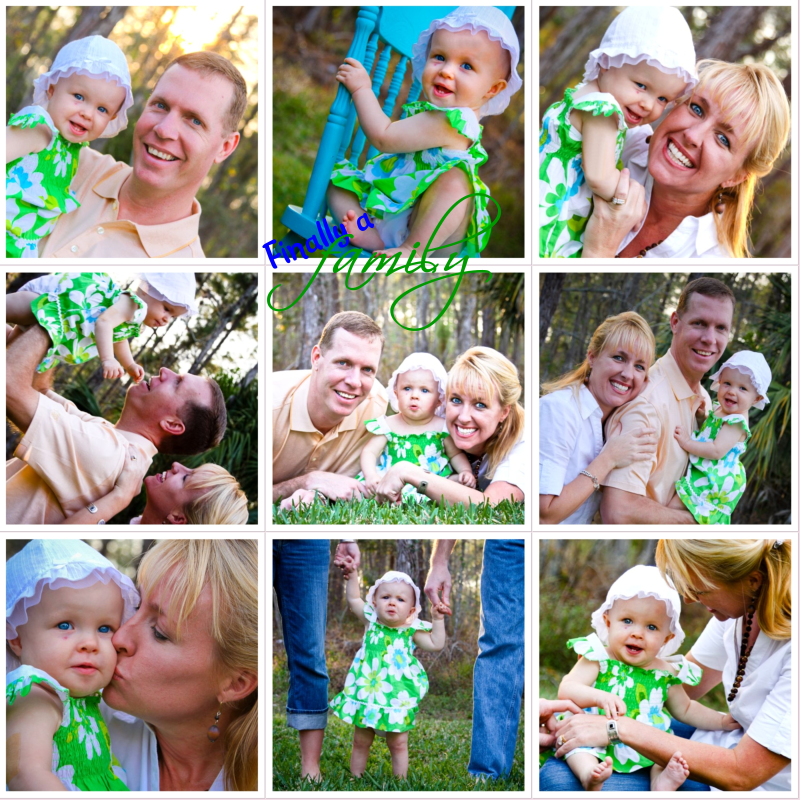 ,

,
,
.
,
,

Don't tell Lily, but I took her year picture a week early so it'd be in her first year book....here's our little miracle in the last year...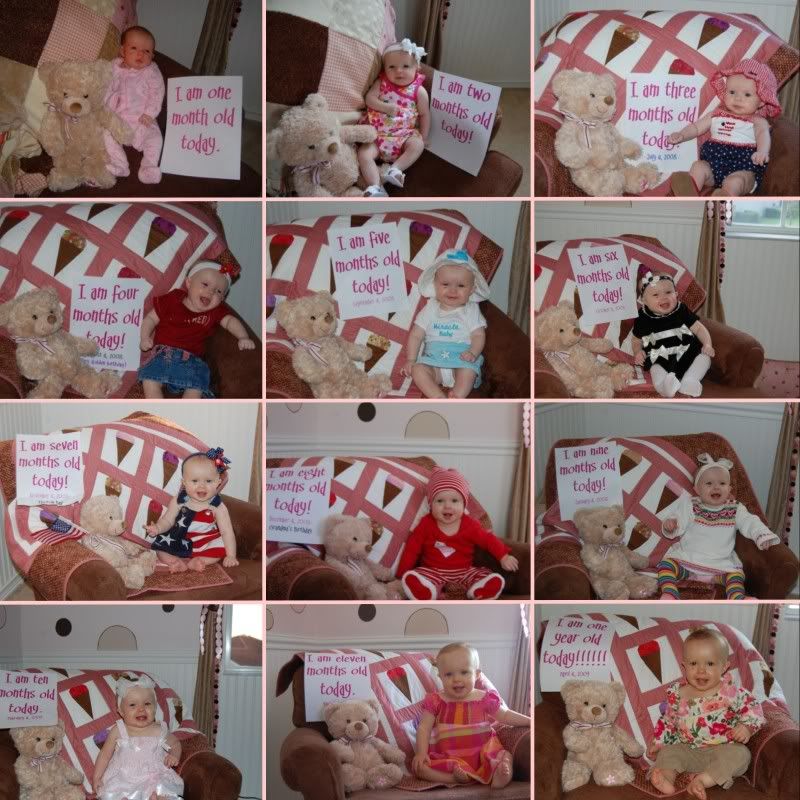 .
.
.
.
.
.
.
.
.
.
The back cover of the 12x12 book...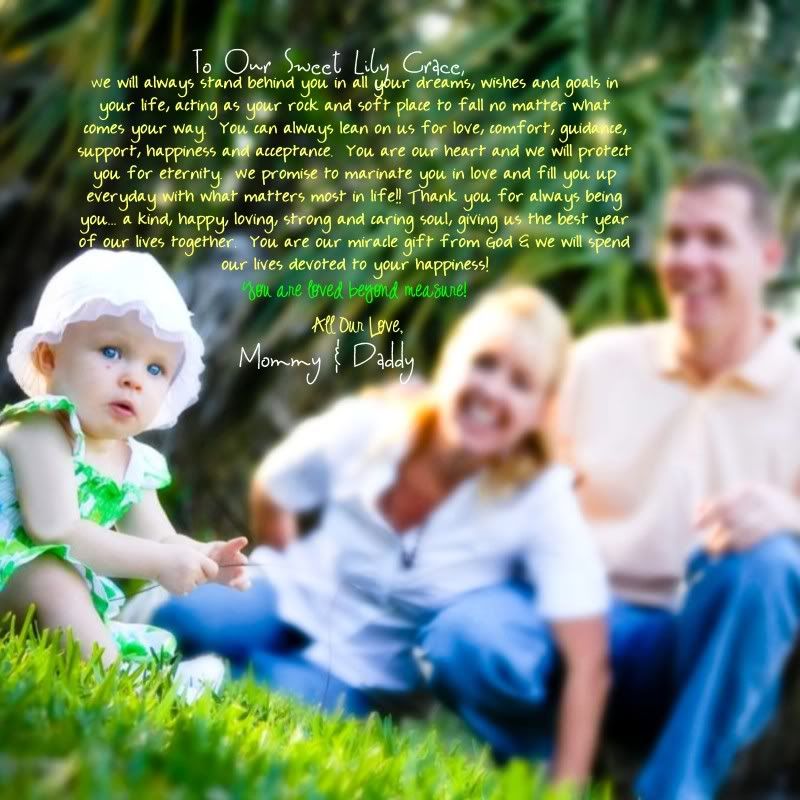 .
To see the book in its entirety, click here:
http://share.shutterfly.com/action/welcome?sid=2AbuXDdi3csXeQ
Life is Good!