A little trip down memory lane...I found these in my blog drafts to post back from Sept!!!! She looks so little!! Everyday, she still seems this little to me until I see pictures like this and compare them! WOW!
This was in my mom's backyard sitting by the water - heaven! (September 2008)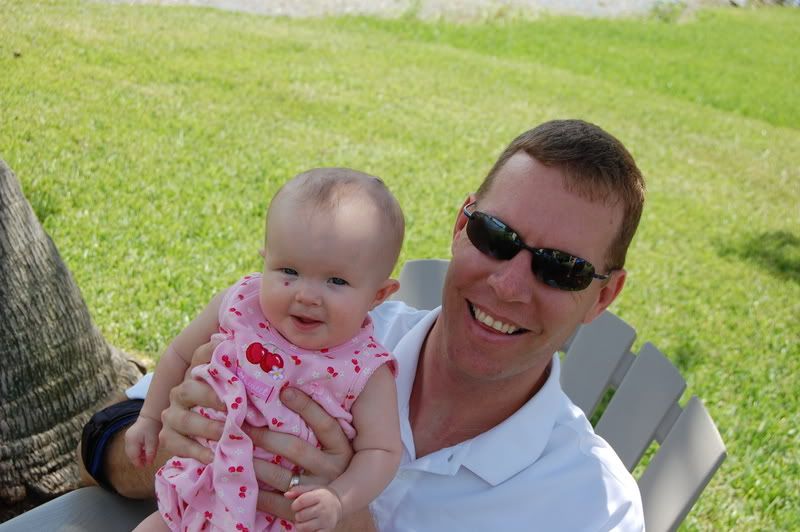 I remember the freshness of this day...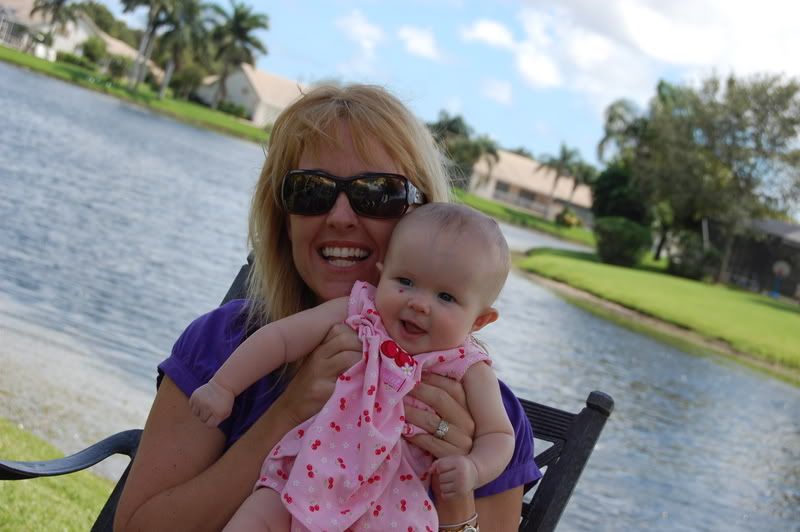 Her new dress from Grandma and Grandpa Hutcheson when they were here to visit...I think I put the headband a little low - she looks like she's going to fight Bruce Lee!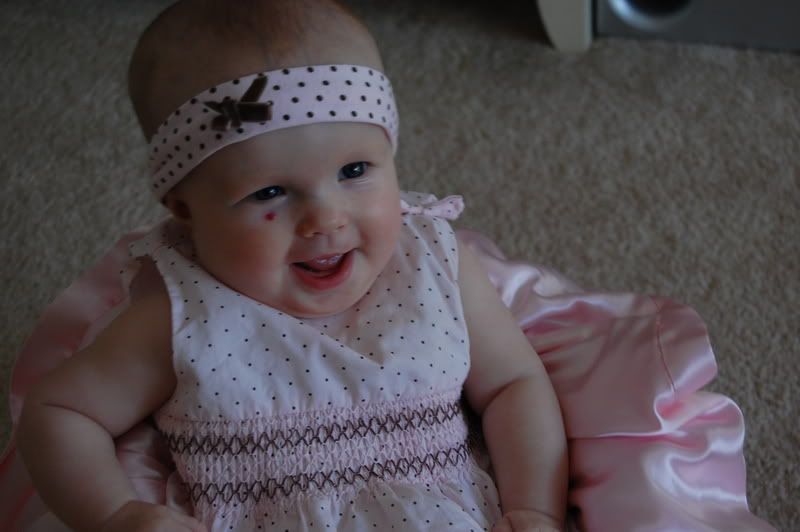 She couldn't even sit up yet, so all of her pictures are laying down, propped up, in a bumbo or us holding her...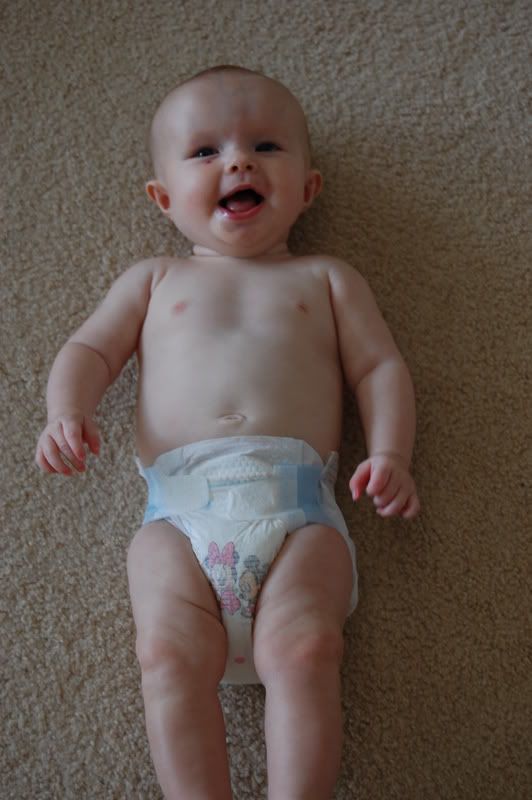 She looks SO MUCH like Drew here (colleen's little one) I love the way her hands are folded like she's trying to lay properly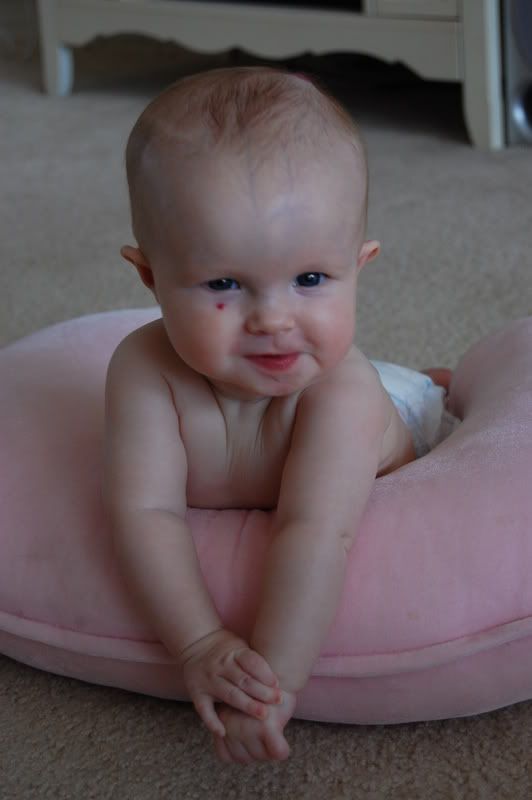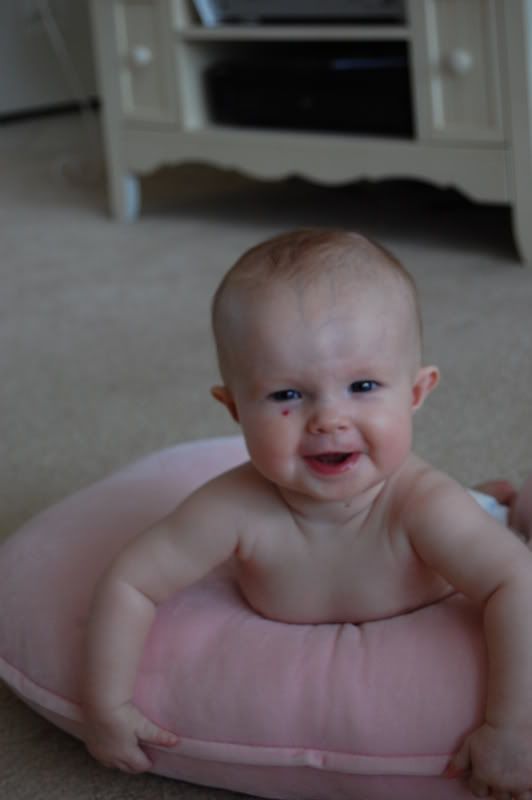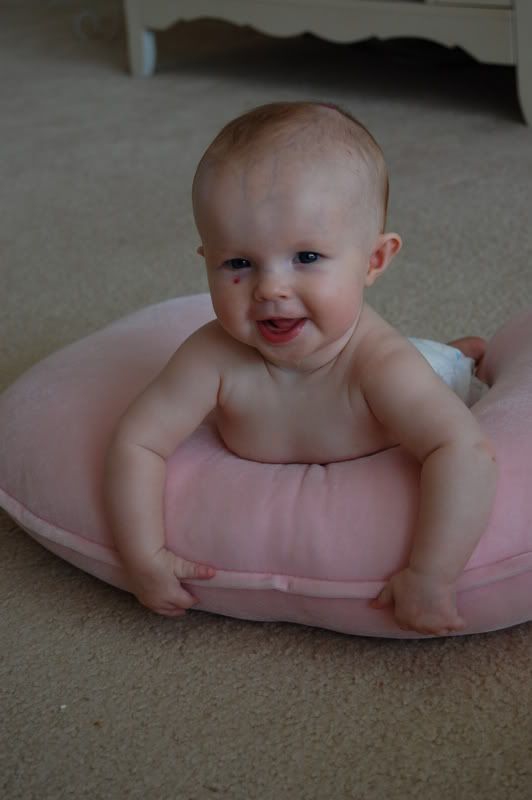 Our first run in the jogging stroller...notice the pillow under her rump we used as a booster seat because the straps were around her neck without it...
Give her mommy some slobbery kisses...the best kind...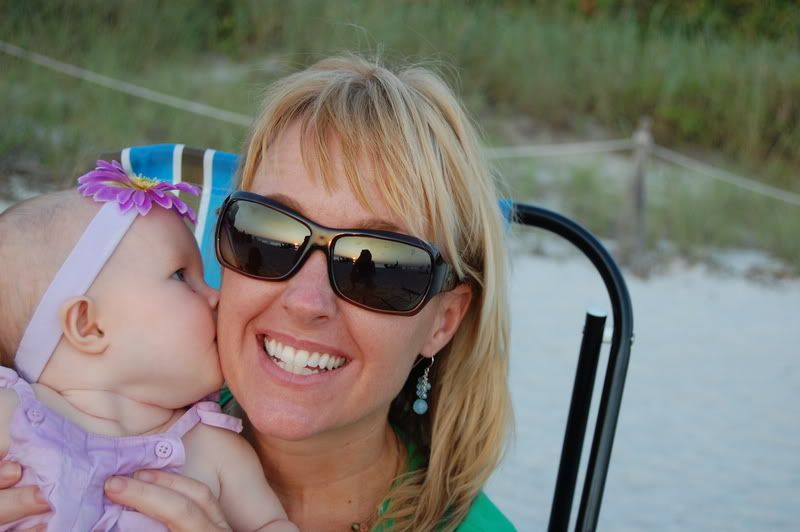 I still see this face when I look at her now...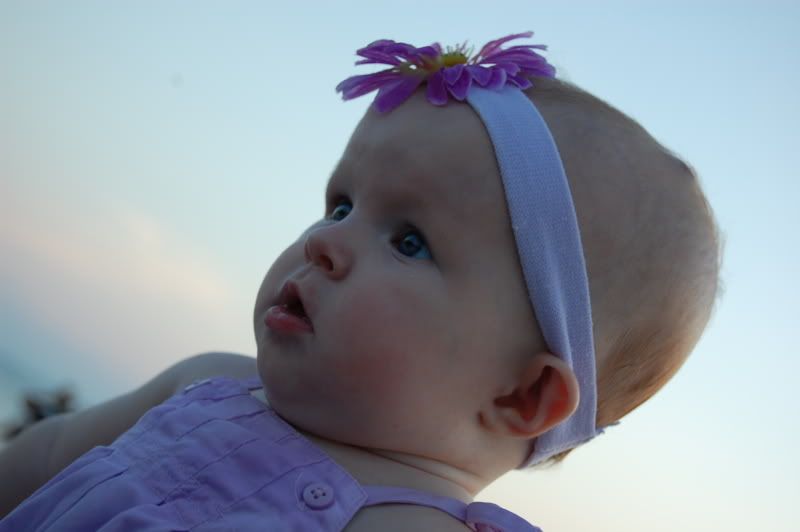 I absolutely love this picture of David and Lily....one of my favorites...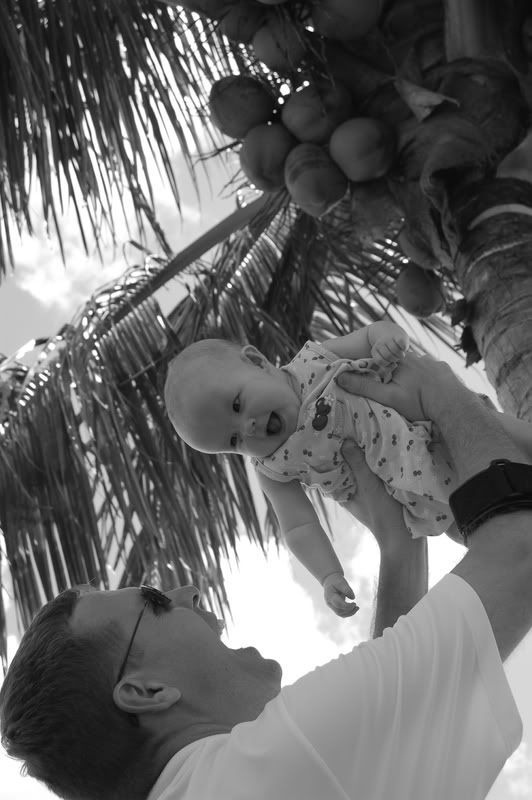 Molly hanging with her favorite little guy who will break hearts with those dark brown eyes! Yummy! Can't wait to see you guys next weekend!!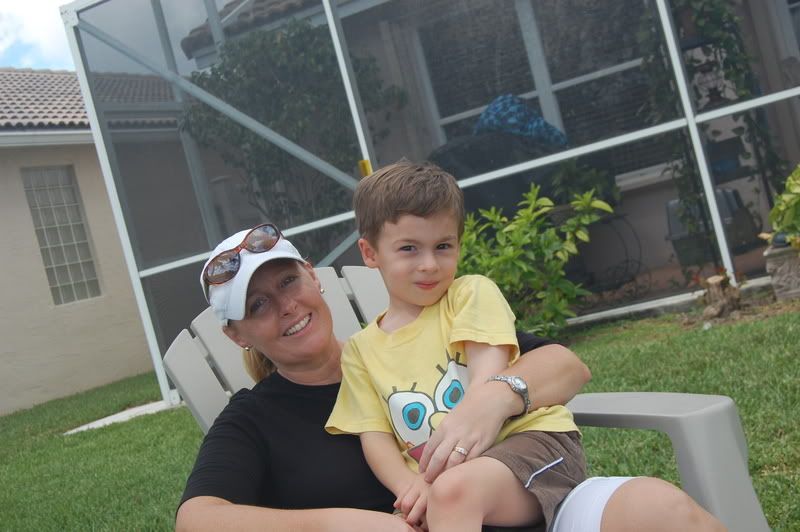 Ok, this picture makes my heart do a flip flop swip swap! David loves to take her for a walk on the patio while he does his green thumb rounds (checking out the grass, bushes, rain gauge, pool clarity, etc) and she looks like a total newborn here...her wittle feet don't even touch his belt! This was just 6 months ago people! 6 MONTHS!!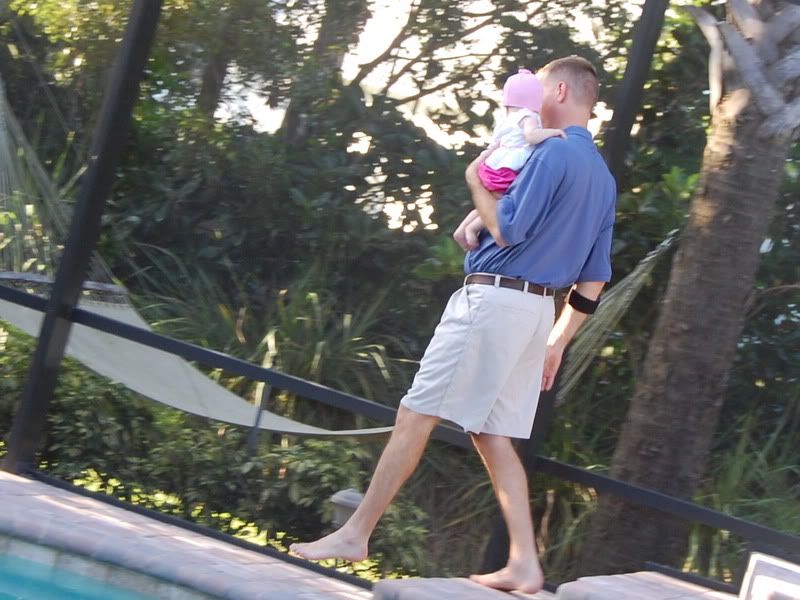 Fast forward 6 months and you can see a little emerging toddler...I almost dropped the camera when I was clicking through it to see the pictures...she looks sooooooooo big. This is the first time I've even thought of her as almost a toddler. That word "toddler" never even crossed my mind until this very minute.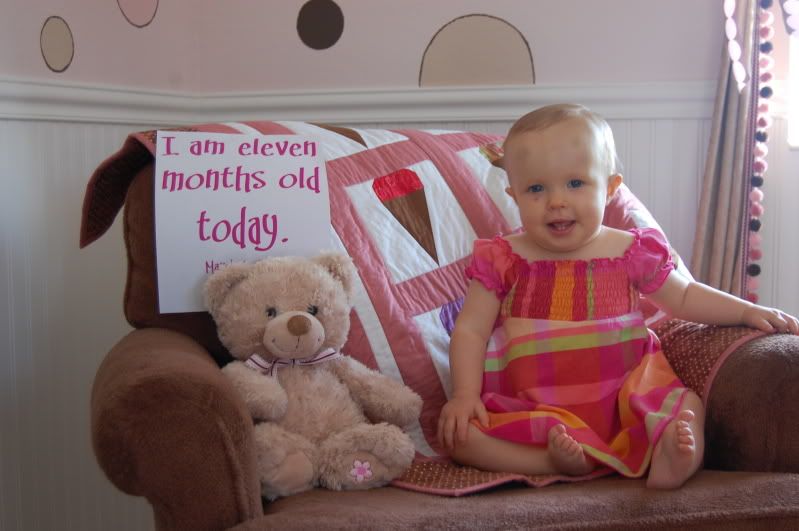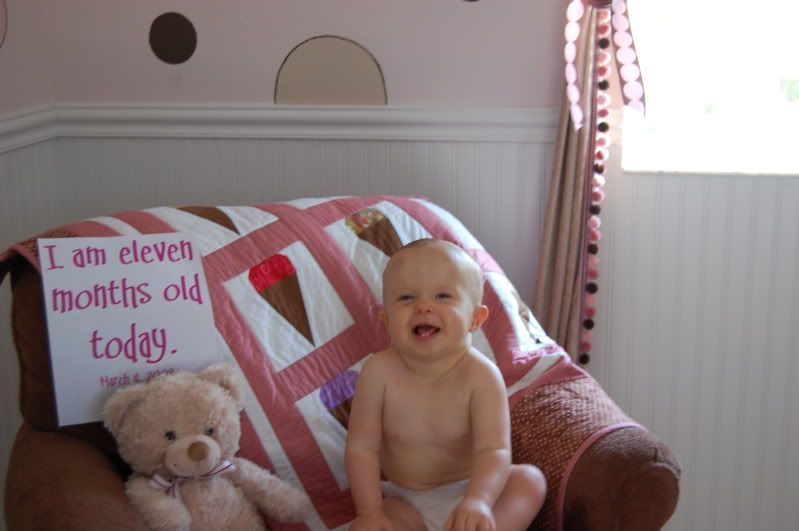 And this is her new favorite thing to do now...(hence the bruised forehead and baby gate going up this weekend)
http://s81.photobucket.com/albums/j206/kelster5/?action=view¤t=0308091402a.flv
It's all happened so gradually, naturally and beautifully! She's grown exponentially in the last 11 months, but I can't remember any of it happening "over night"...it's not until I go back on memory lane and realize how far she's come in just 11 months. I know I'll look back at pictures from today and won't be able to believe how little she once was. It boggles the mind in a mesmerizing way! Life is good!!