It's jaw dropping to imagine this little soul coming into our world just one year ago.





Her first picture ever taken...it was such a relief to know we were holding a happy, healthy bundle of joy...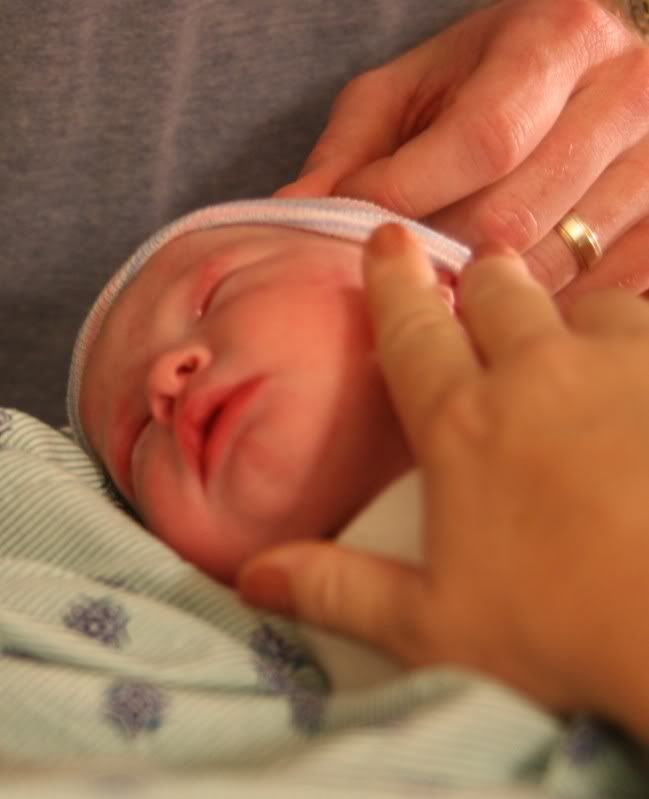 She was quickly whisked away to the NICU because she had trouble breathing at first and they wanted to monitor her...these were terrifying moments being away from her, but somehow Kelle snuck into the NICU to snap this picture and ran back to my room to show me she was OK... even though Kelle almost got arrested in the process, I'll never forget seeing this million dollar shot on her little camera screen.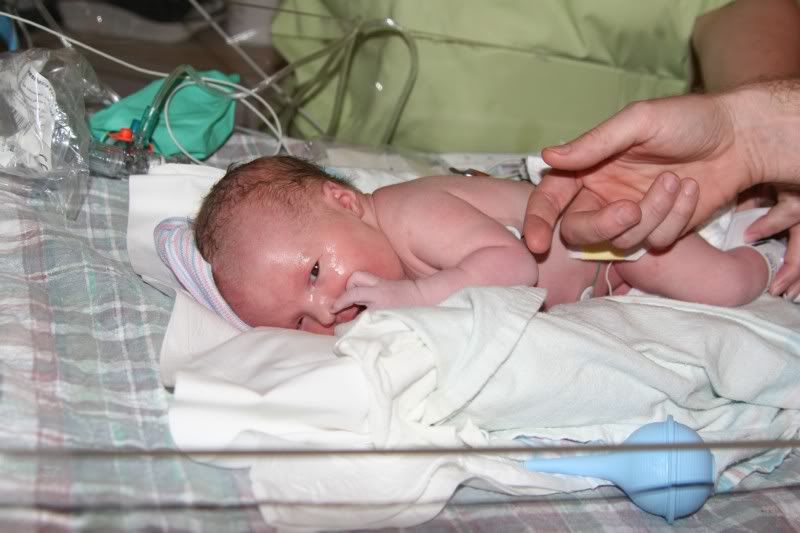 Finally, we were able to take our miracle baby home...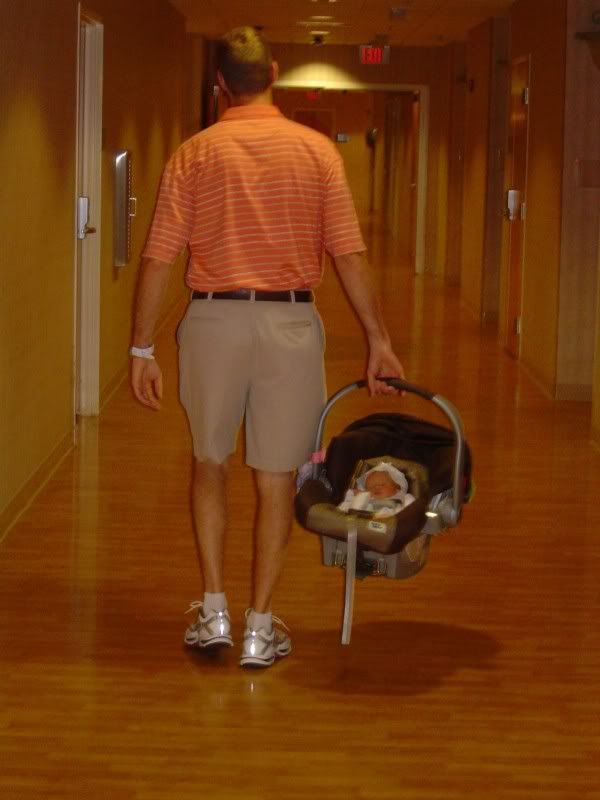 Our first night home was one of those nights I'll never forget. I remember walking into our house and it was decorated from floor to ceiling with welcome home signs. There were balloons, streamers, signs in the yard, a decorated car, banners, posters, candles lit, Charley meowing, ac cranked down low, vacuumed carpets, fresh smell of pine sol, everything in its place and love just poured into our hearts as we walked in. It looked so different to me; like a brand new house because I almost forgot what it looked like...then the 3 of us went to sleep that night and the biggest thunderstorm began with rain pouring down in buckets and it was one of the snuggliest nights I've ever had. I felt like it was so symbolic; like God was telling us we'd weathered the storm, but now we could celebrate as we were safely tucked in our bed instead of out in the rain. I wiped tears from my eyes as I drifted off to sleep. The happiest tears ever...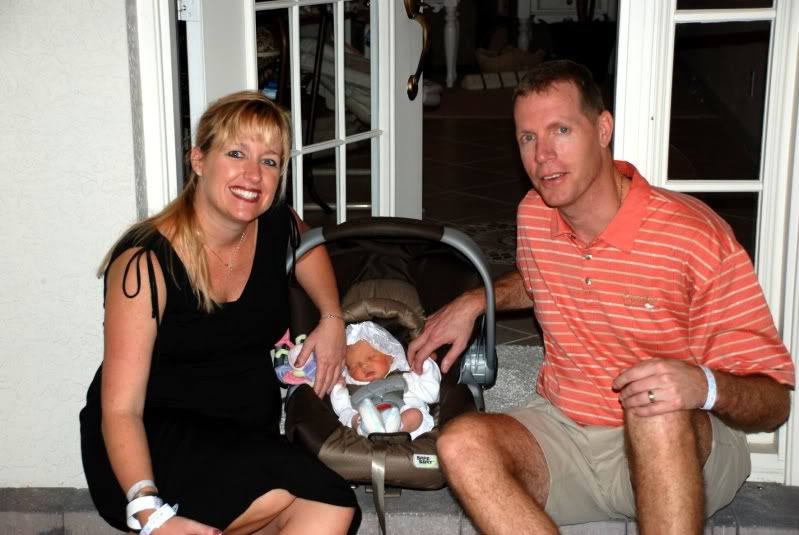 We stared at her for hours everyday and would look at each other without saying a word sharing the amazement that she was finally here!! I remember the 2nd night in the hospital David was peering over her as she slept and he thought I was asleep, but I heard him say to himself, "How is she ours?". I couldn't have agreed more.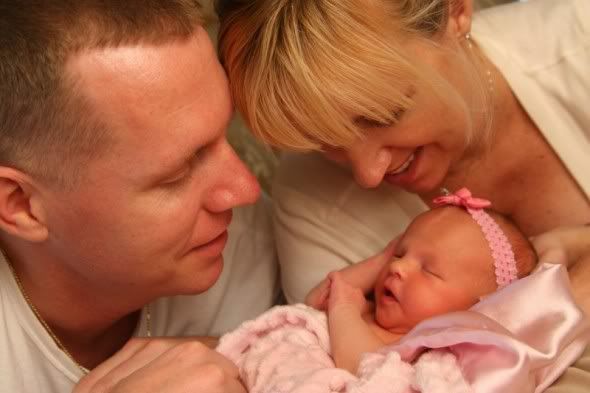 Kelle captured our love so magically...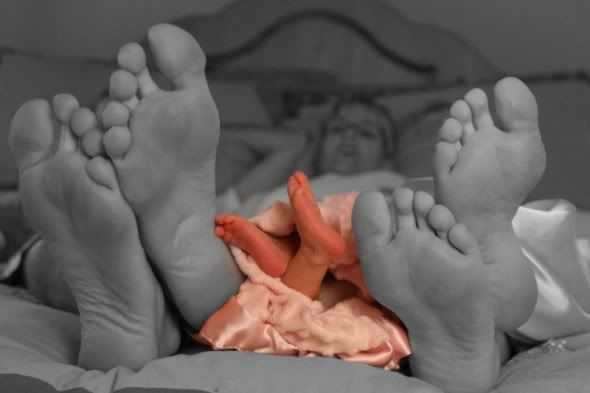 We wrote our wishes for Lily in the special book Colleen gave us when Lily was born and my heart swelled with love when I read David's wishes because he summed up everything I wish for Lily and more...

Daddy's Wish for "Little Person"
*To trust to the point of vulnerability
*To be decisive and confident in your choices
*To recognize, appreciate and cherish both significant and lesser moments and achievements
*To respect and to be respected
*To be full of pride, yet humble
*To know your children's children
To love and to be loved
*To laugh until you cry
*To have the strength to pick up the pieces and try again
*To light up the room when you enter
*To know and have faith in GOD
*To be rich in life long friendships
*To live happily, always portraying that "scrunchy" smile
*To feel at ease and have peace with who you are
*To see the silver lining on dark days
*To recognize your limitations
*To dream big
*To be passionate about your livelihood
*To enjoy learning
*To know when to say when
*To always have hope
*To comprehend the extent of our pursuit to meet you
*To have opportunities to take risks
*To always know that our love for you is immeasurable and unwavering

Love, Daddy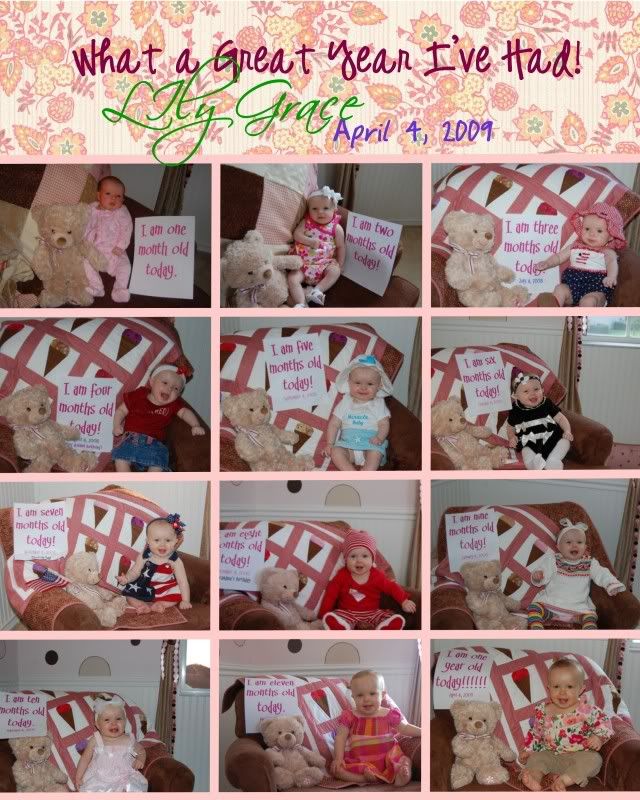 And onto the birthday party...my pictures are still on my camera (thanks Jen for snapping away for me) so Kelle sent me these gem of pictures/collages that we will cherish forever! She had 3 parties today, but still managed to send me these and even post about her parties(looking for her cape)

Kelle made her this shirt and an adorable birthday hat (that Lily wanted to play with instead of wearing) and I can't remember anything cuter than her in Lainey's tutu with this shirt that reads "one-derful". OMG! (warning screen could melt from cuteness)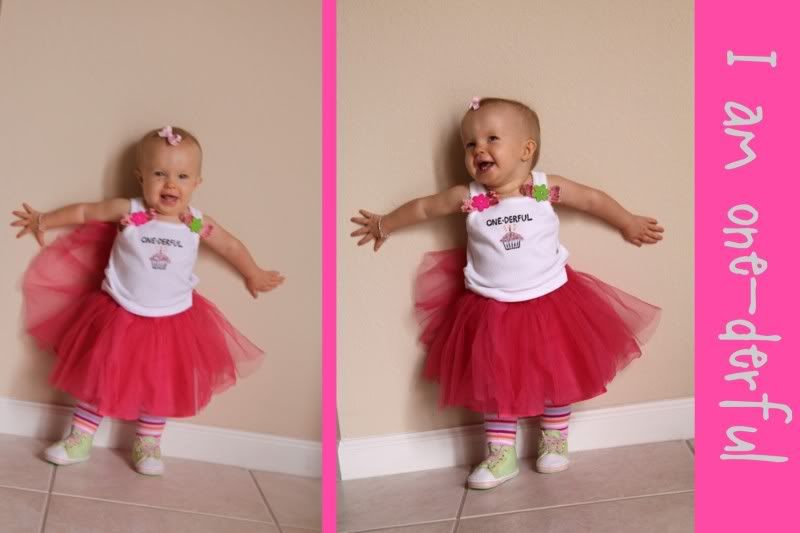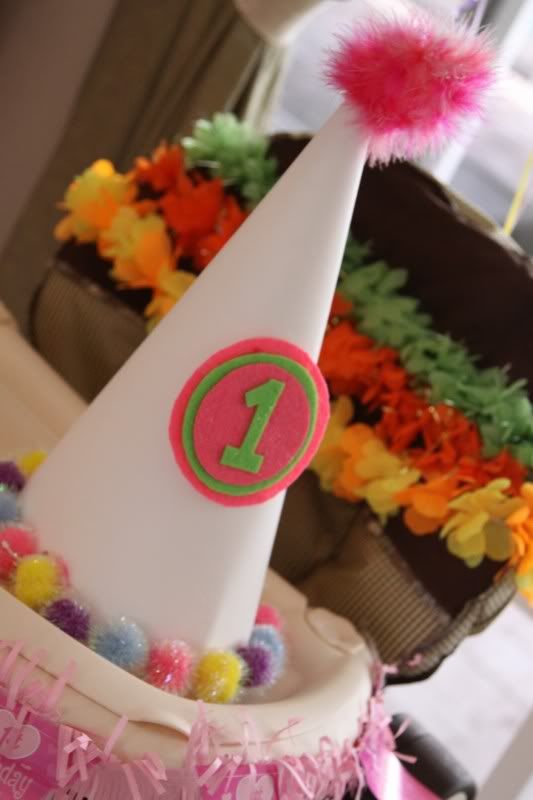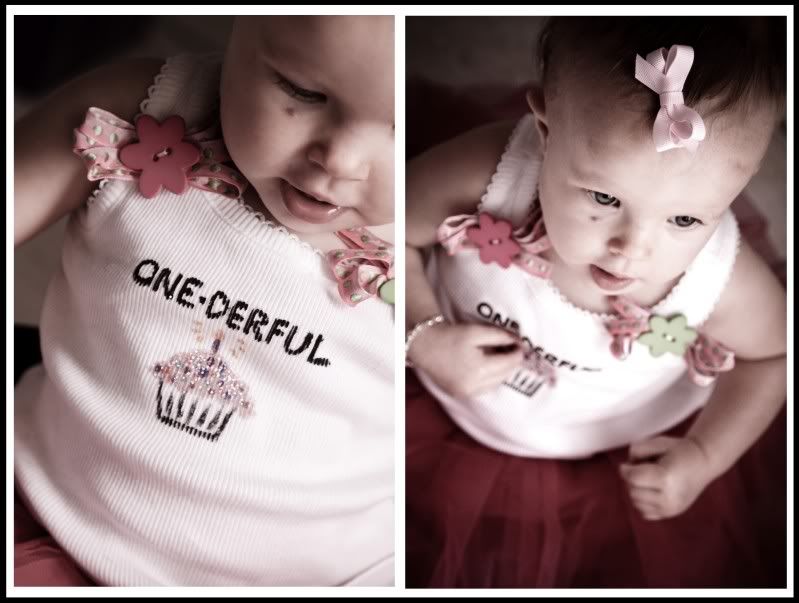 I'm starting to see a little girl emerging and it's a beautiful view...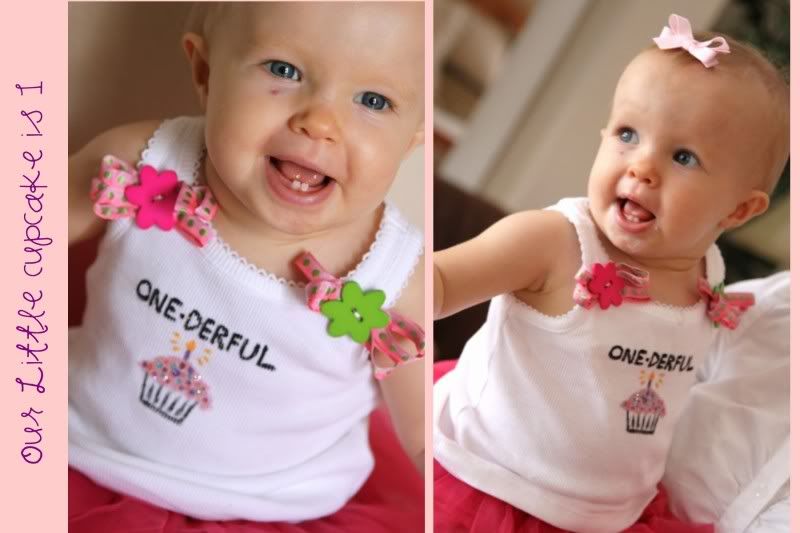 Then it was time for the cake. We made her own bunny cake like my mom used to do for Jennifer because her birthday is in April too. Made one for the "big people" and Lily got her very own baby bunny cake. They were almost too cute to eat! (almost)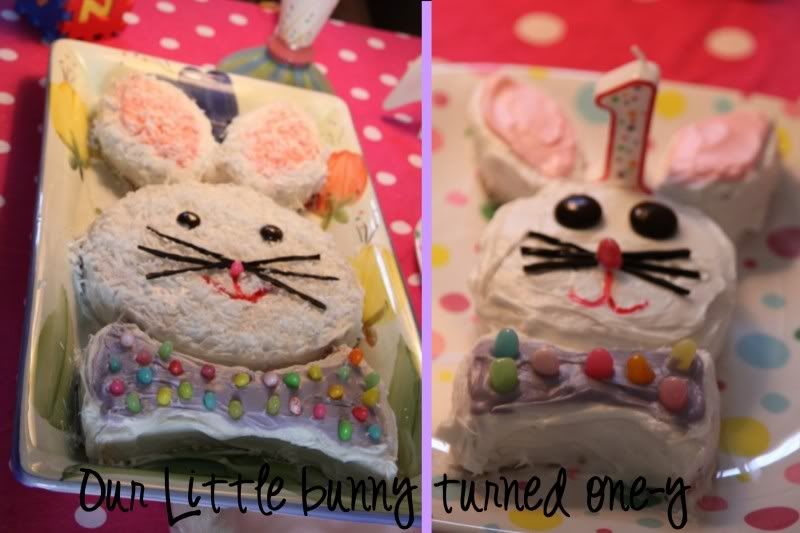 She was SO careful with the icing and didn't dig in and go hog wild at her first taste of sugar like I thought she would. I think she was trying to remember her manners. Now that she's one, she's trying to act like a lady.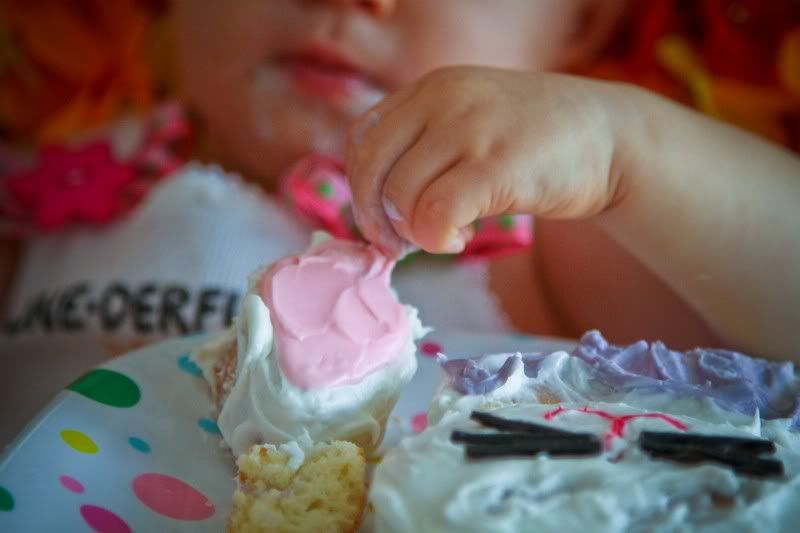 This is one my favorite Kelle shots of the day...it says it all...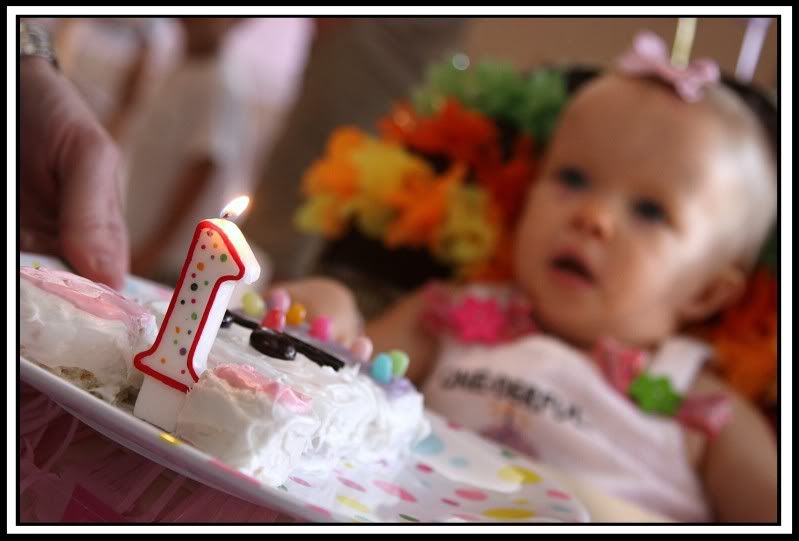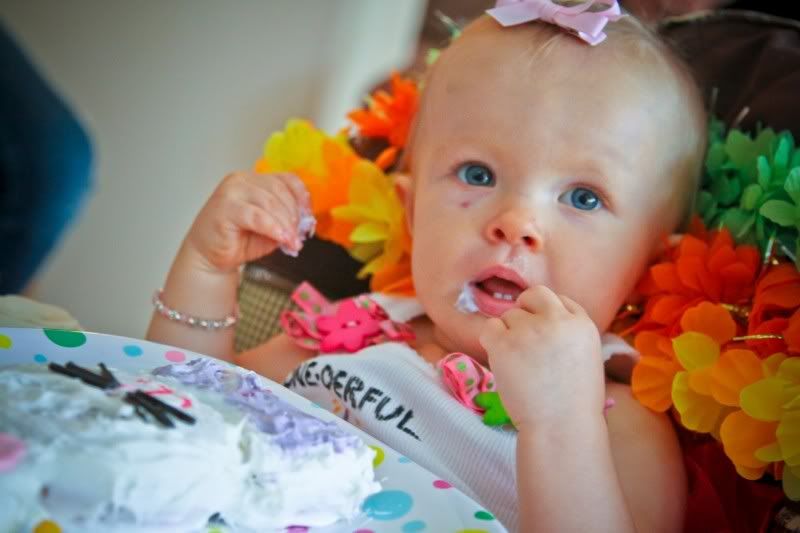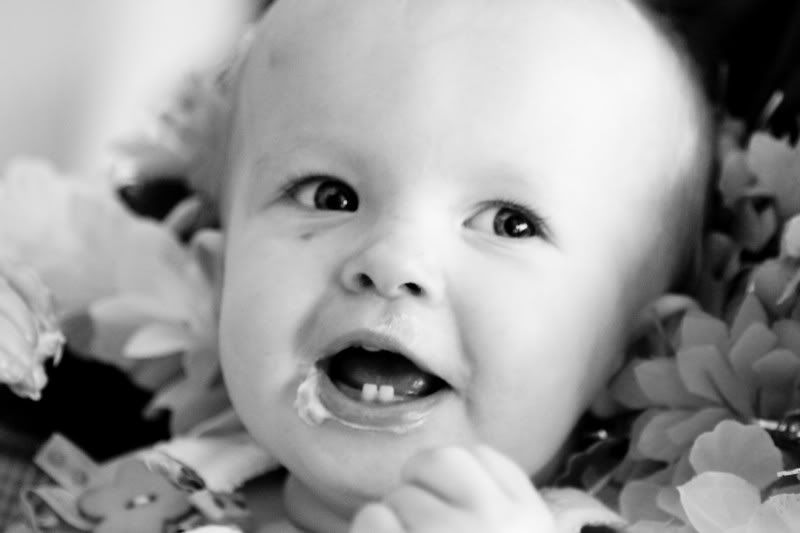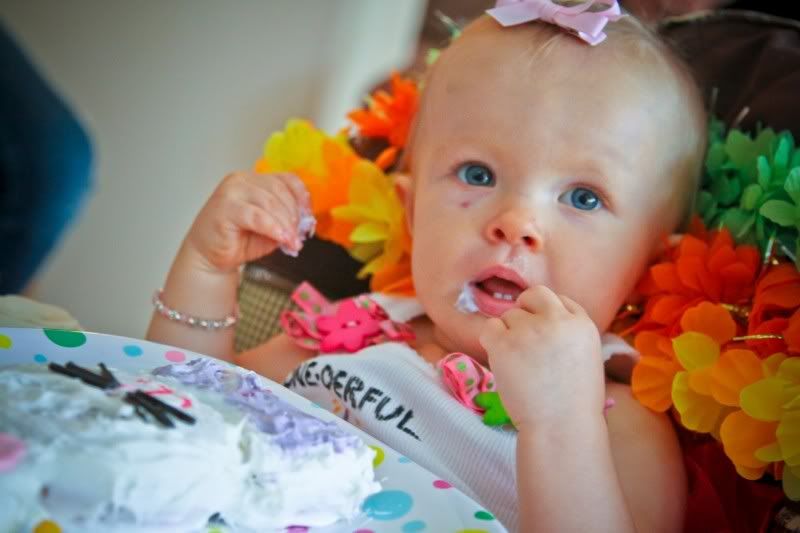 And a collage she made of the cake eating experience where I think she wondered more about all the eyeballs on her than the cake in front of her.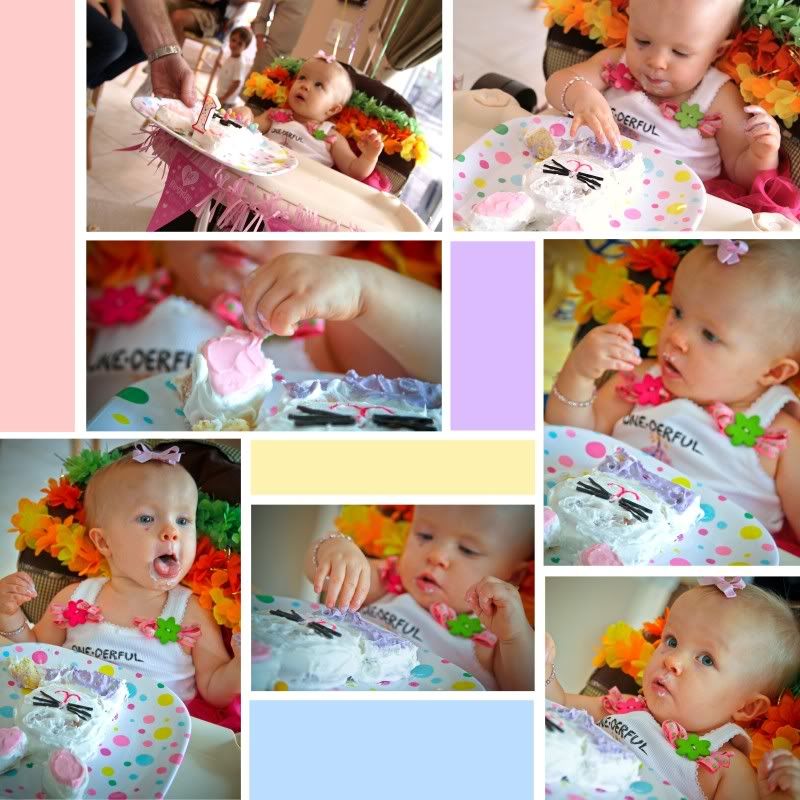 I'm at a loss for words at what this last year has meant to us. Our hearts have grown in ways we could have never predicted and our lives are finally complete with our precious Lily in our lives. I don't know if she'll ever know the extent of our love for her and the beautiful little girl she's becoming, but we'll spend our lives showing her just how special she is. Thank you Lily for being the icing on our cake!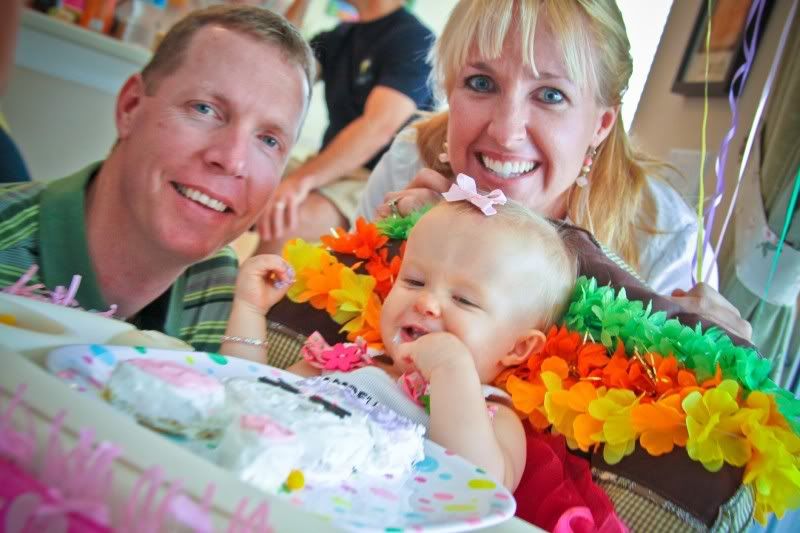 Life is good!