David's parents came for lily's 4th birthday. Holy sweet of them! They ooze goodness out of their every pore.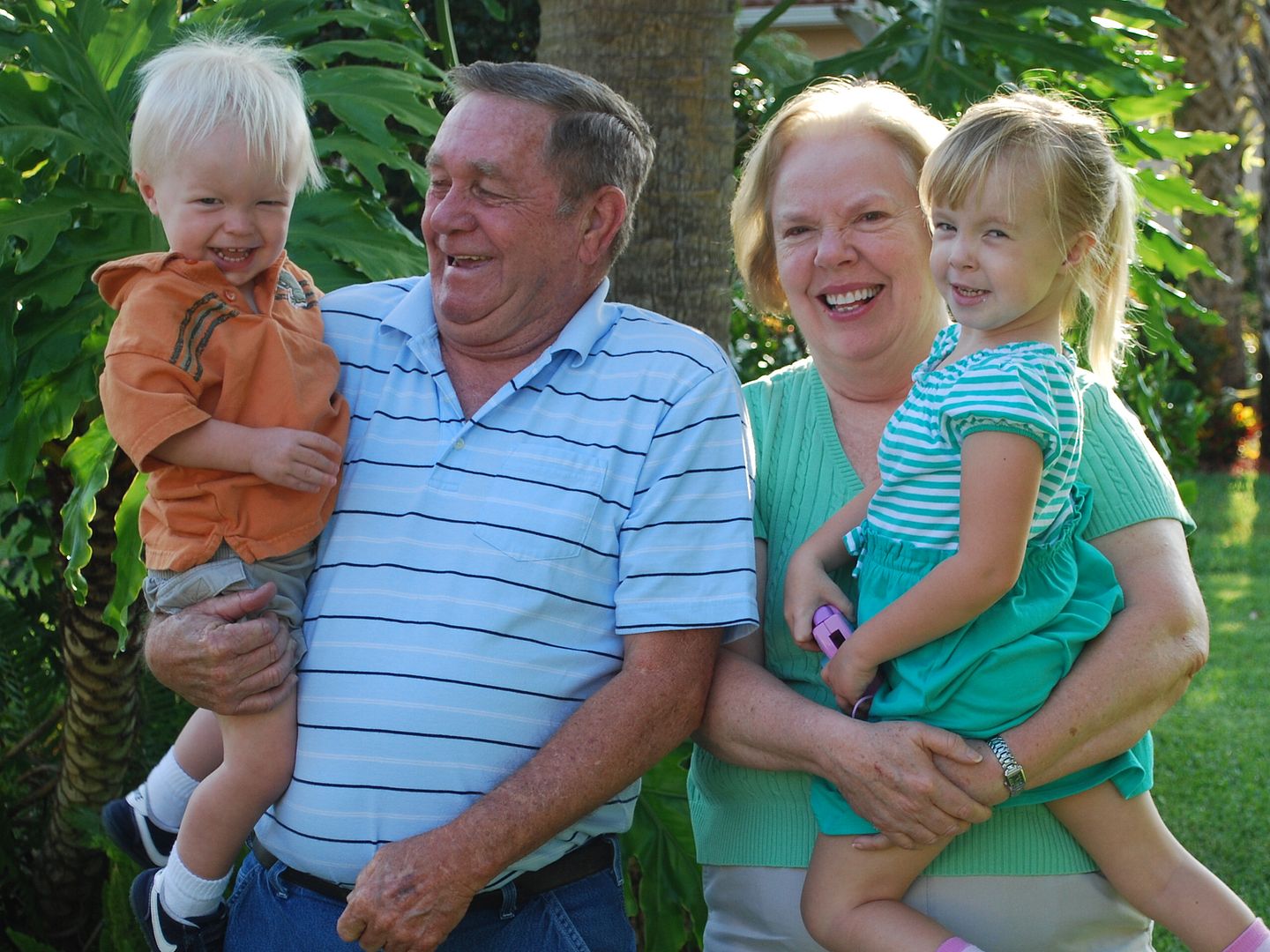 I don't know if they had more fun or the kids did.
(Grady just woke up and received a haircut about 34 minutes after these pictures.)
Lily insisted on taking a picture of me as well.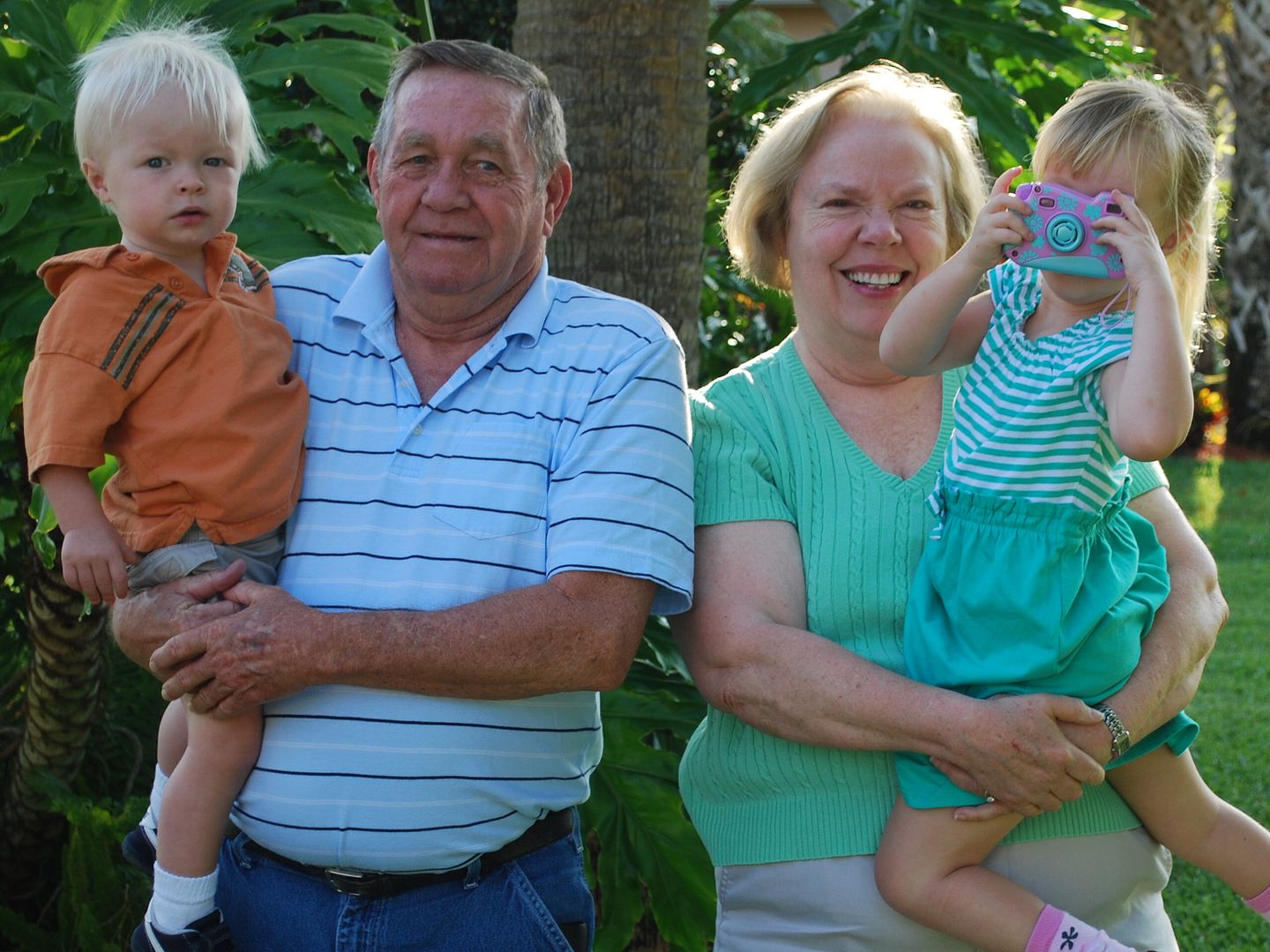 minutes after the sweetness had landed.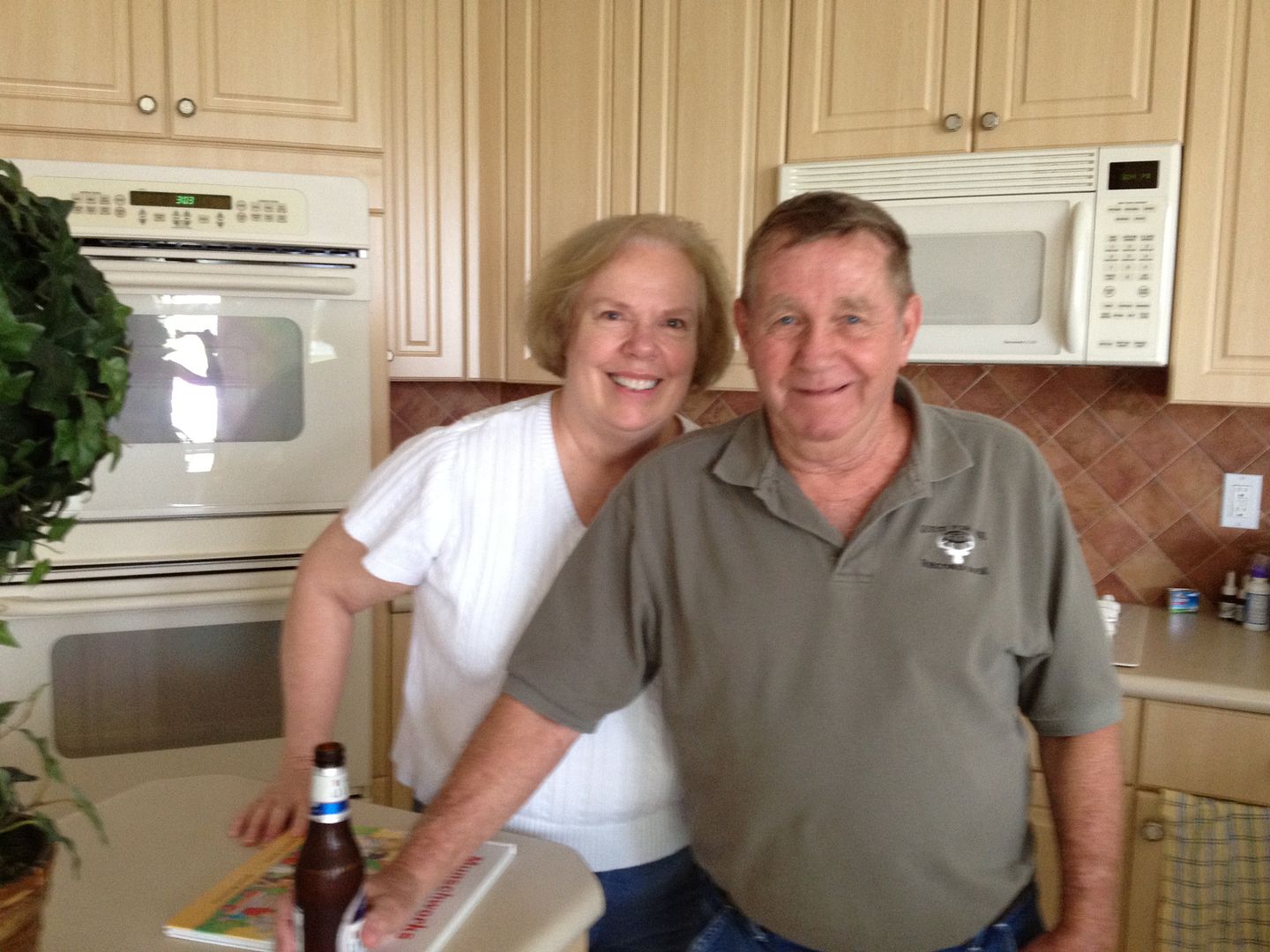 and holy mother of all field trips going to Lion Country Safari. You actually drive your car through the jungle like you're Indiana Jones and animals come 2 feet from your car to say hi. Then there's whole zoo to walk around in afterwards.
and rides too...lily was so excited she surpassed the jungle man's hand allowing her to ride on anything she wanted.
or climb up into this big treehouse like place and feed the giraffe who are not shy about saying hi.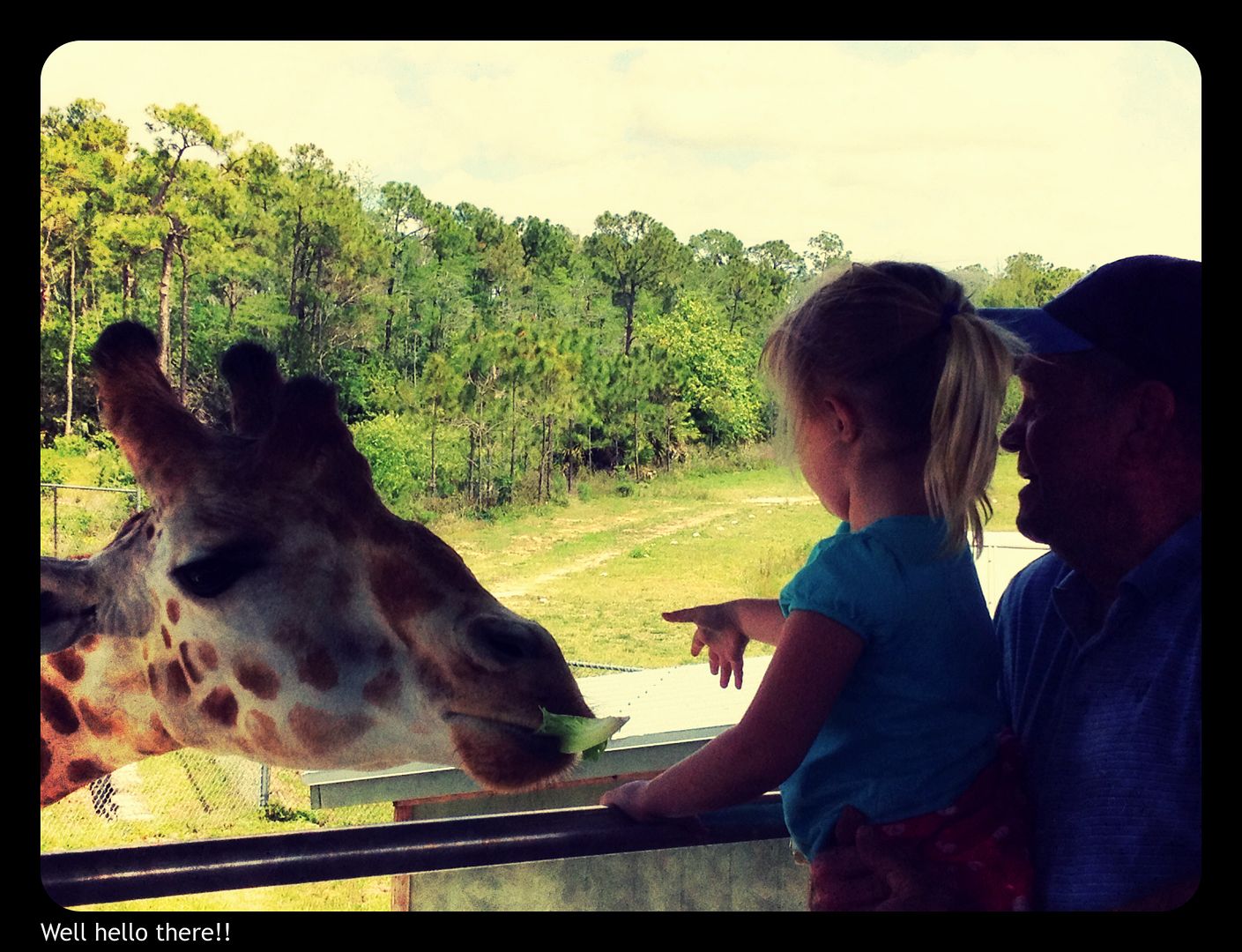 Yo!
LIly is so lucky to be surrounded by so much love anywhere she turns.
They even had paddle boats which were probably my favorite of the day. So peaceful and relaxing to float around aimlessly.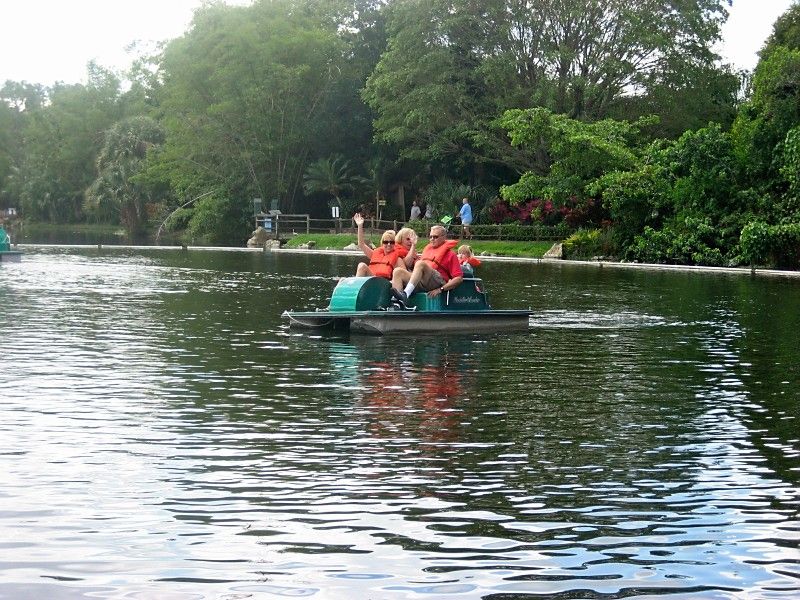 and Grady went
hog wild
once out of the stroller.
Lily insisted on going on the Merry Go Round by herself this time because she was 4.
ta da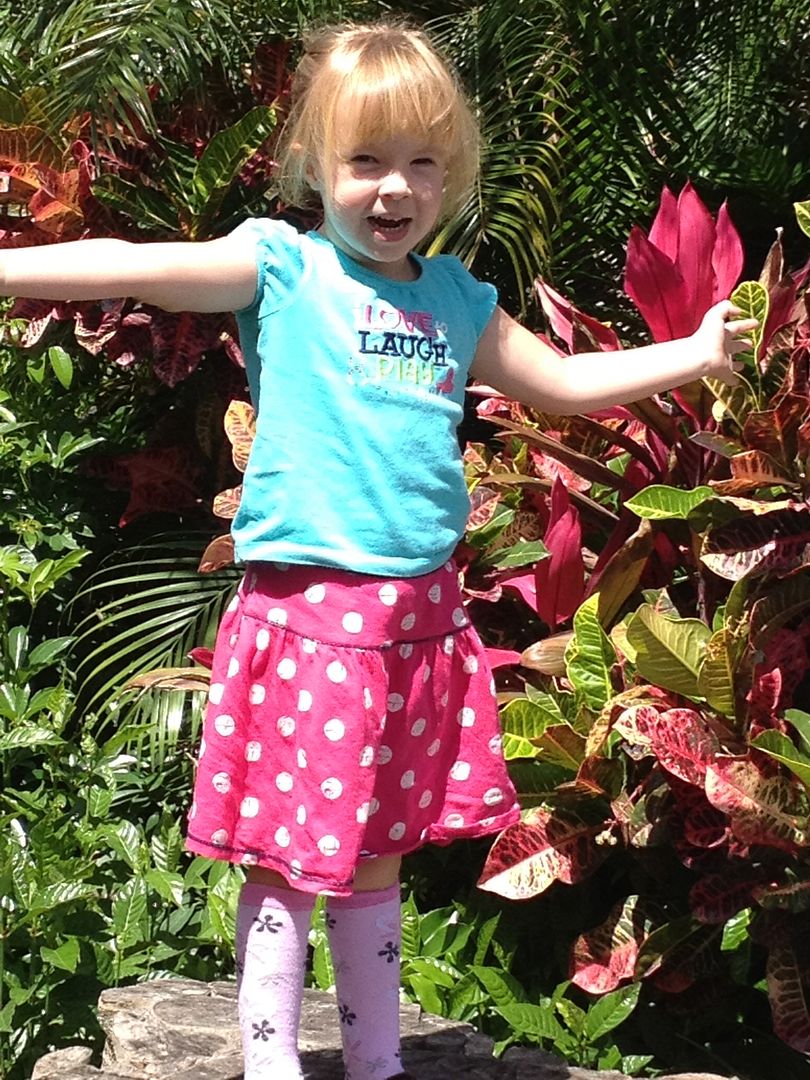 And Grandma joined us for the ceremoniously important event of picking out lily's first big girl bike. We settled on Hello Kitty after much debate, but got it home and realized it was much too small in comparison to Grace's bike. Who knew there was 12", 14" and 16" bikes for kids?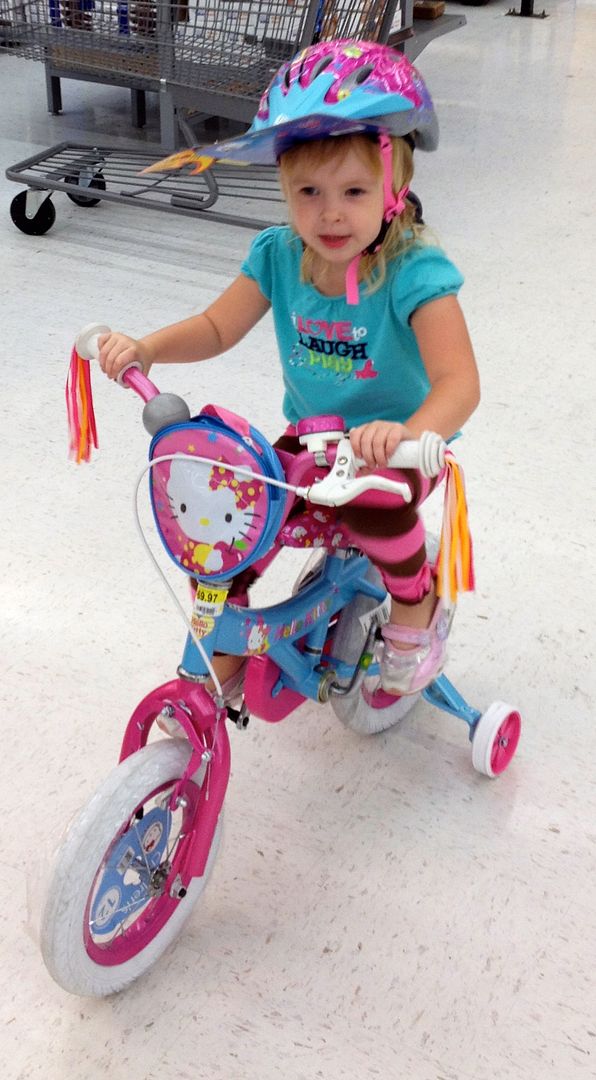 There was many hours spent in the play room as the kids would lure them in like bait and entice them to hang forever with them. Grady will bring you books, say "PEEZ", turn around and plop his bottom into your lap and sit FOREVER! I can't describe how much he loves books and will sit for an hour with you and read books if you let him.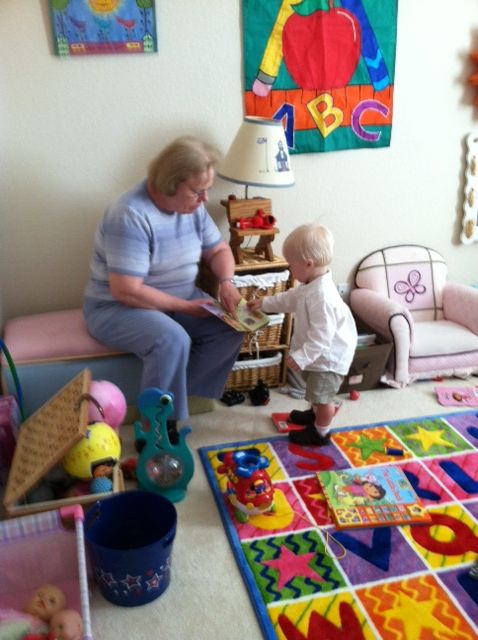 It's heavenly because he's always on the move, but when it comes time for books and/or night time, it's guaranteed snuggle time for sure.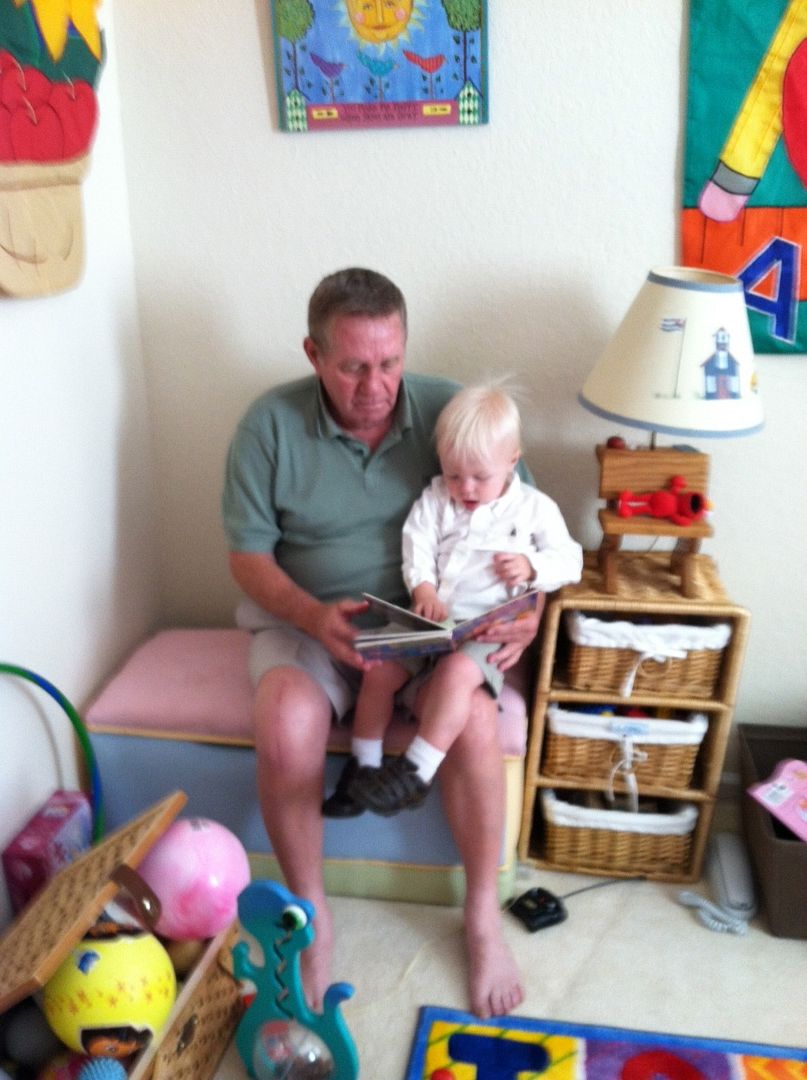 speaking of lures and fishing, there was lots of this while they were here.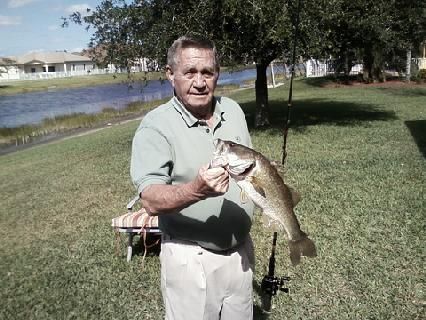 and plenty of hours spent on the playground as well. Kids were super excited about it as you can tell.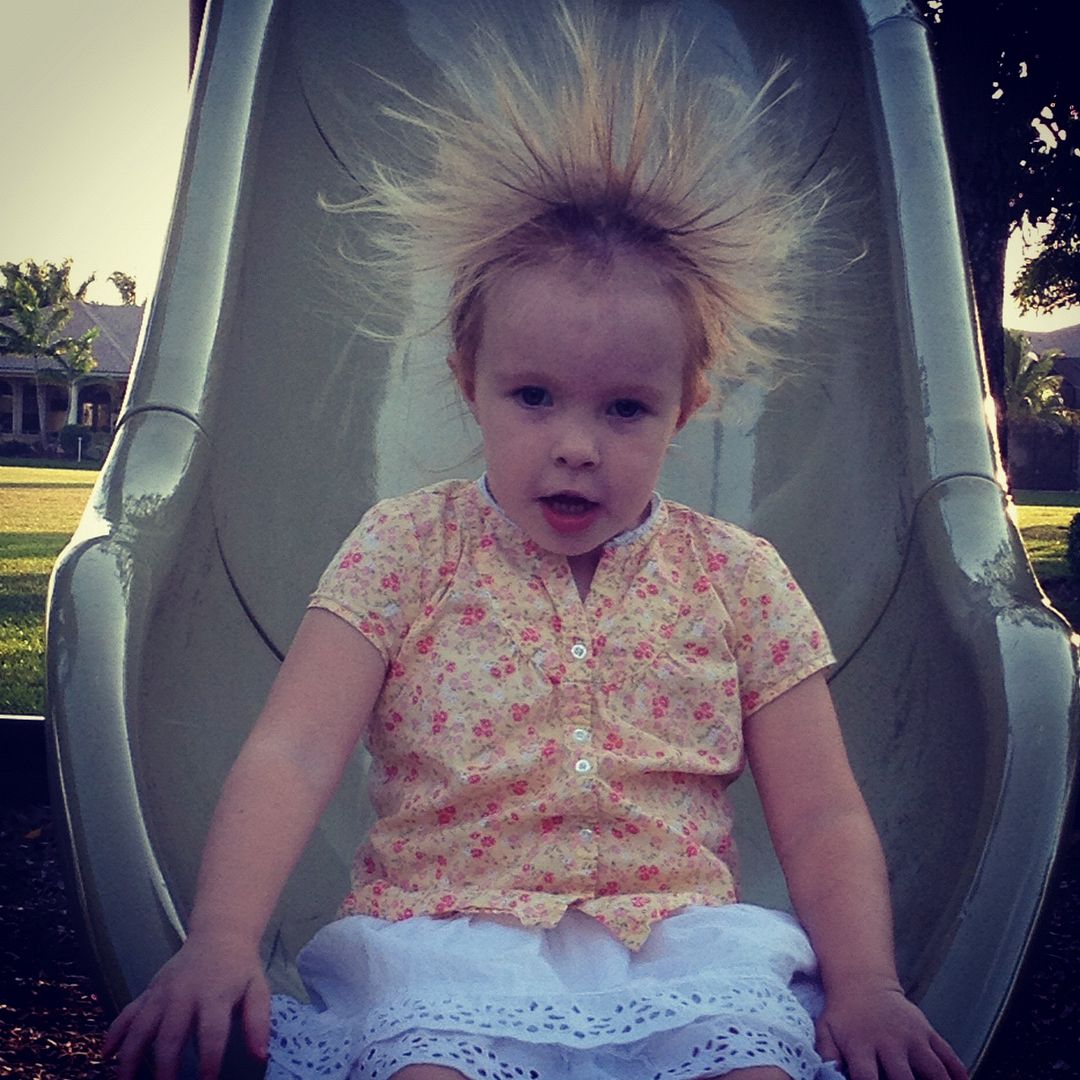 holy mother of shock therapy.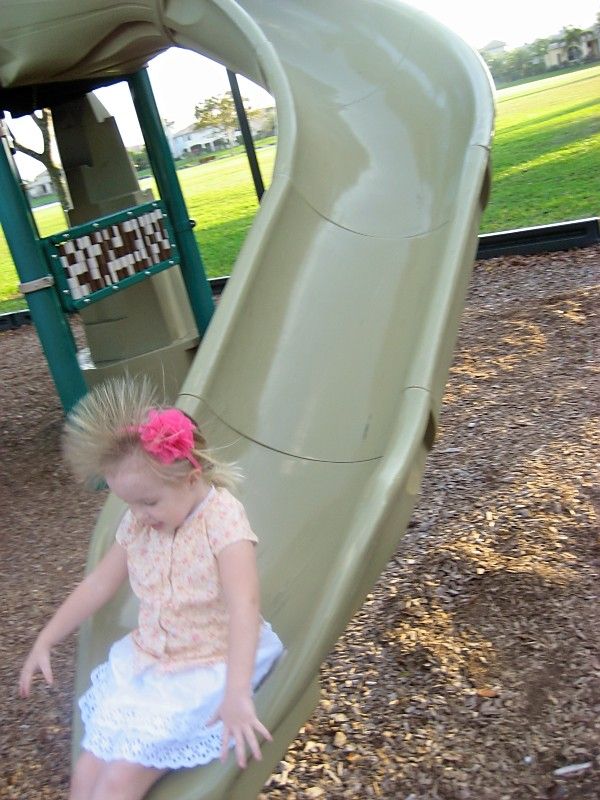 reading books with grandparents and being pushed on swings by them just screams wholesome goodness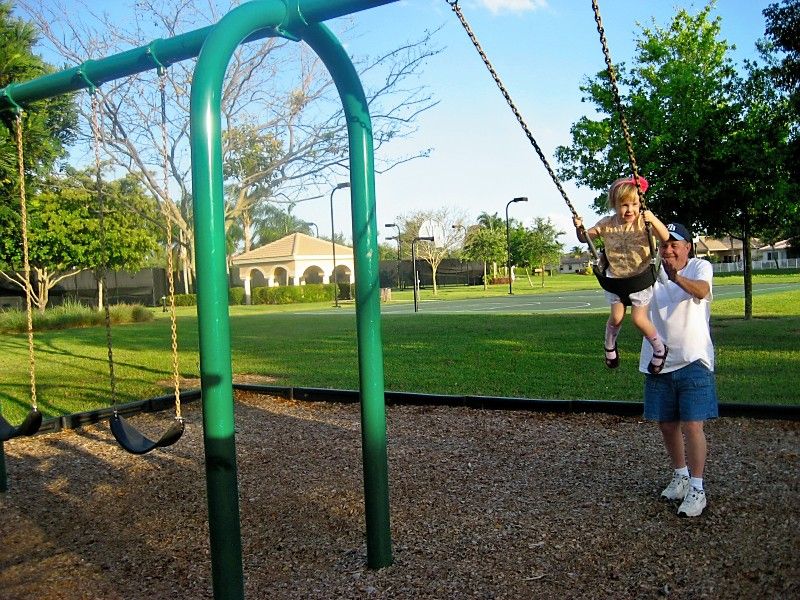 woooooah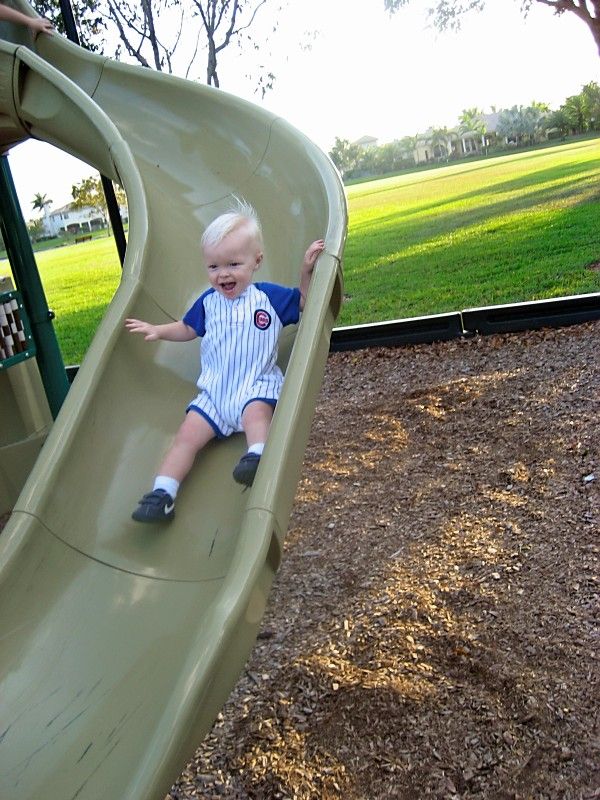 the spiked hair never got old to me. We laughed harder every time then inspected cameras for the best shot afterwards...
this running through the fields reminded me of SOund of Music...
the floating Grady
lily playing momma to G. She says "mommy, I wanna be in charge of Grady okay? You go sit down."
weeee
here's a cute picture of the dora dress she wore for her bday that Dottie captured on her big day.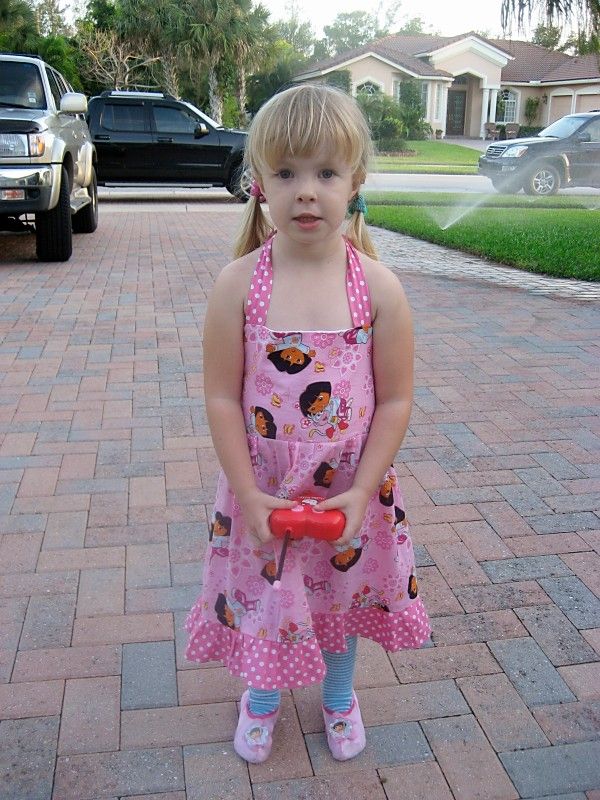 and the cheesy smile....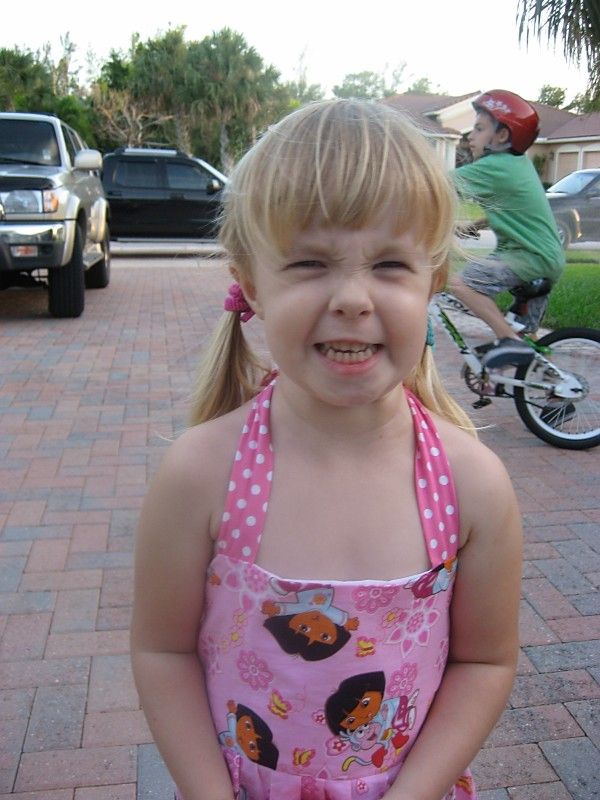 I can't get enough of G in a tie. It suits him so well. Pun not intended.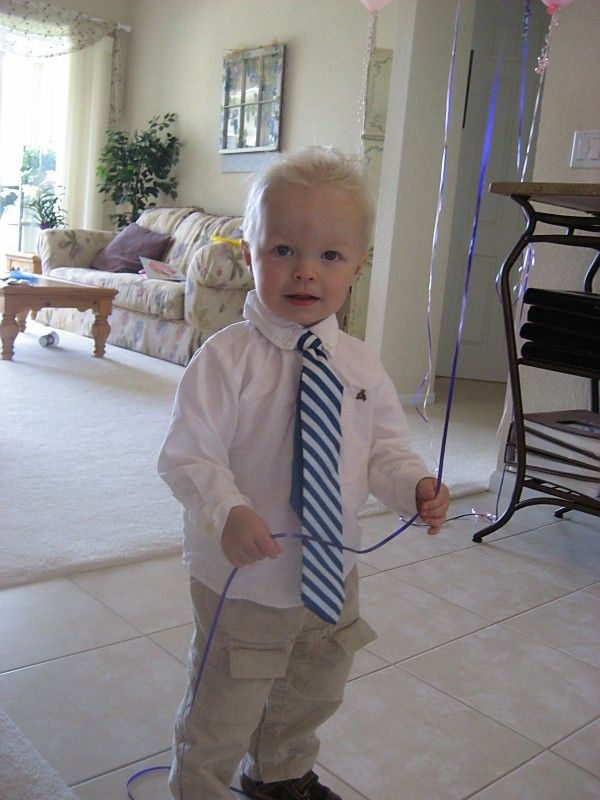 and one of our gabillion rides in the trailer to the park in our neighborhood which lily absolutely loves to do and asks nightly. G happily obliges. Thanks Julie for this gift that keeps on giving.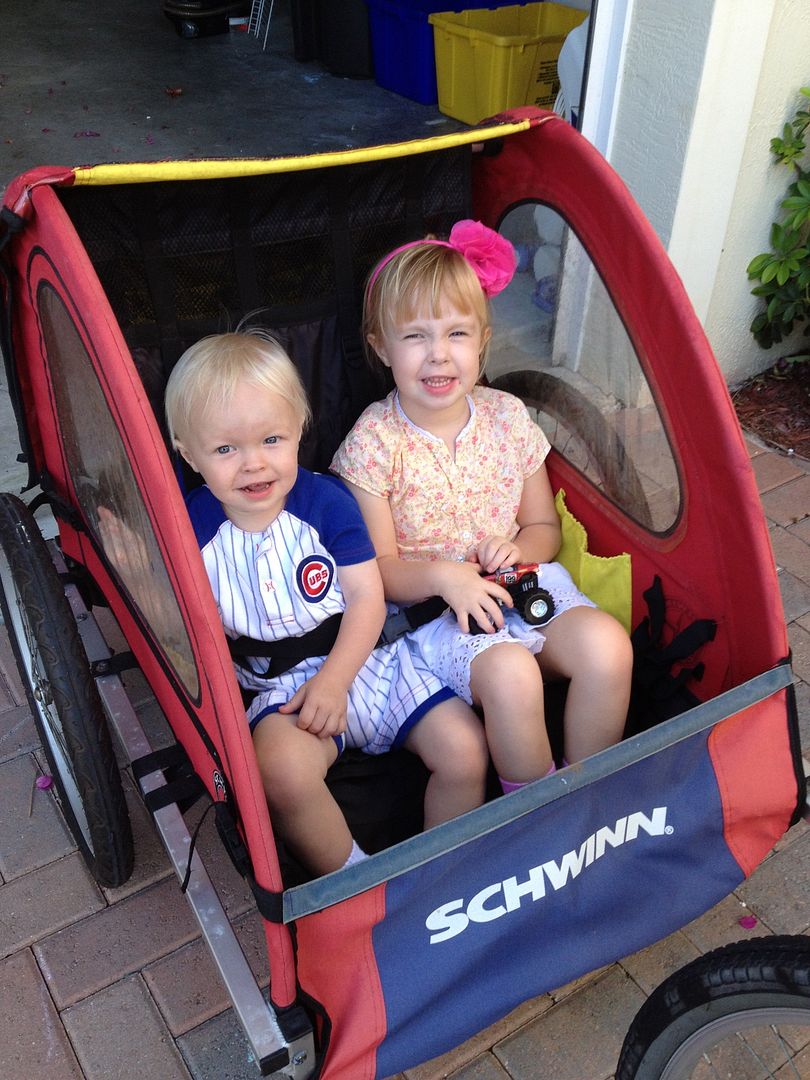 Oh I love this picture and these people.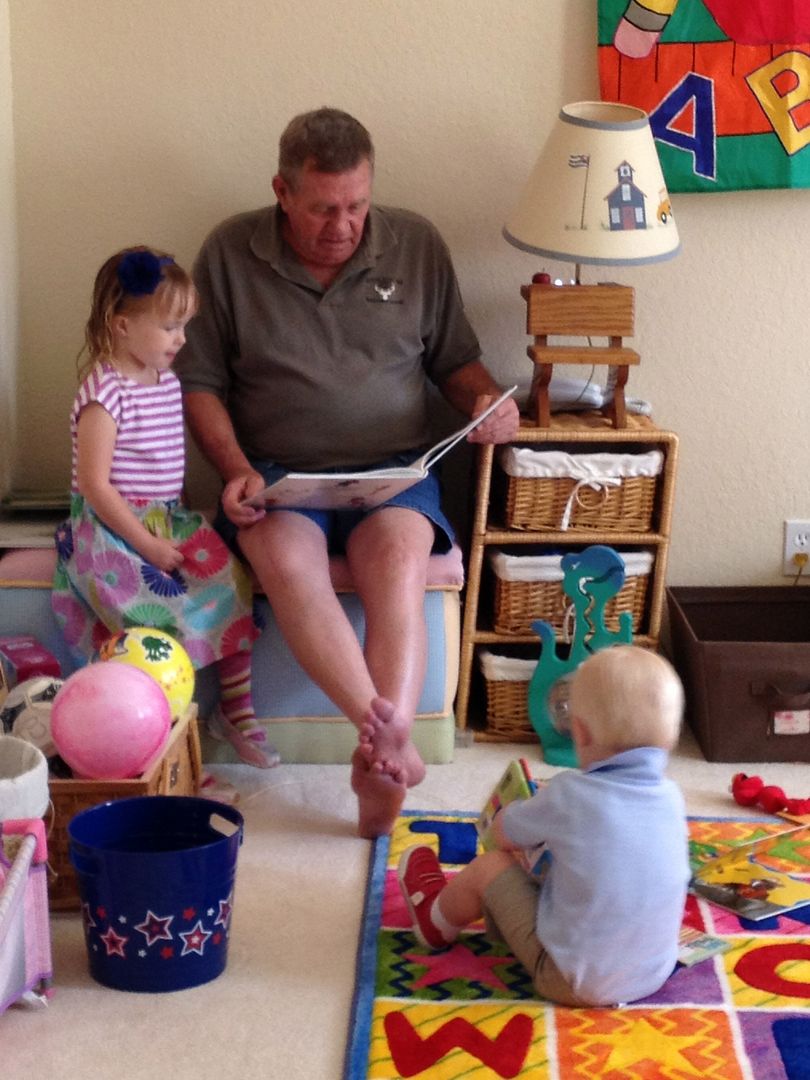 Larry got right to work on the water bottles minutes after he arrived.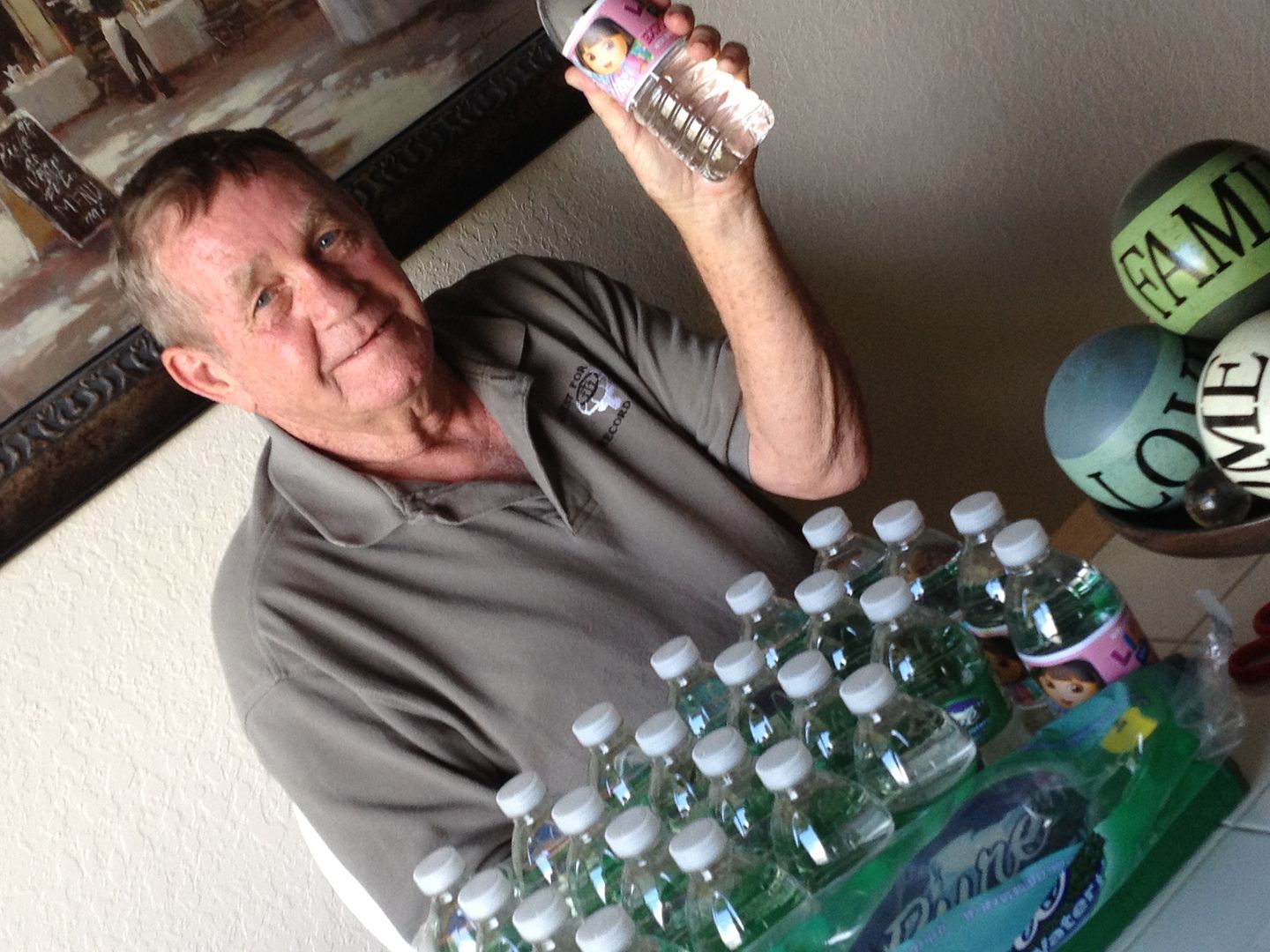 Grandma and Grandpa Stout got a new rug for lily for her bday and completes the play room. I used everything from my classroom and turned our den into a play room instead of an office. Best decision ever. The kids LIVE in this room!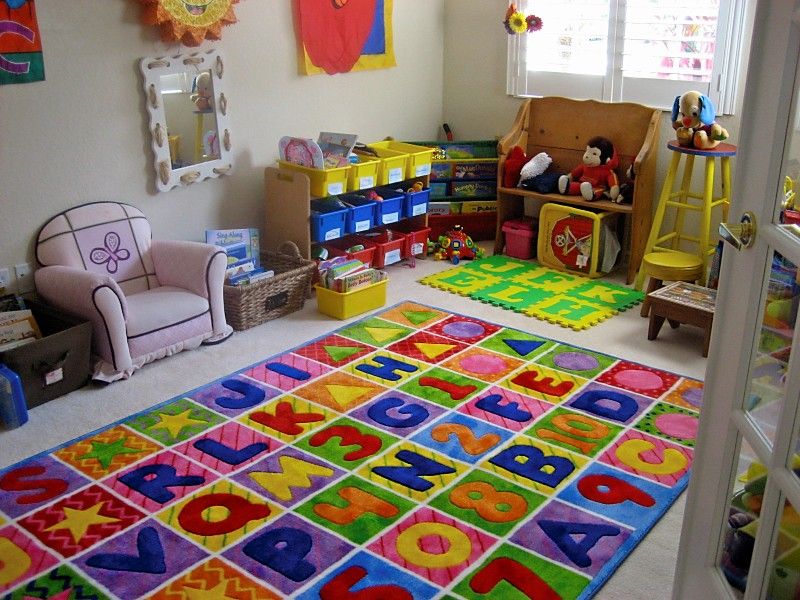 it's like a magnet for kids.
Somehow I had about 24 flags from my teaching days so I put them to good use. Instant wall decorations.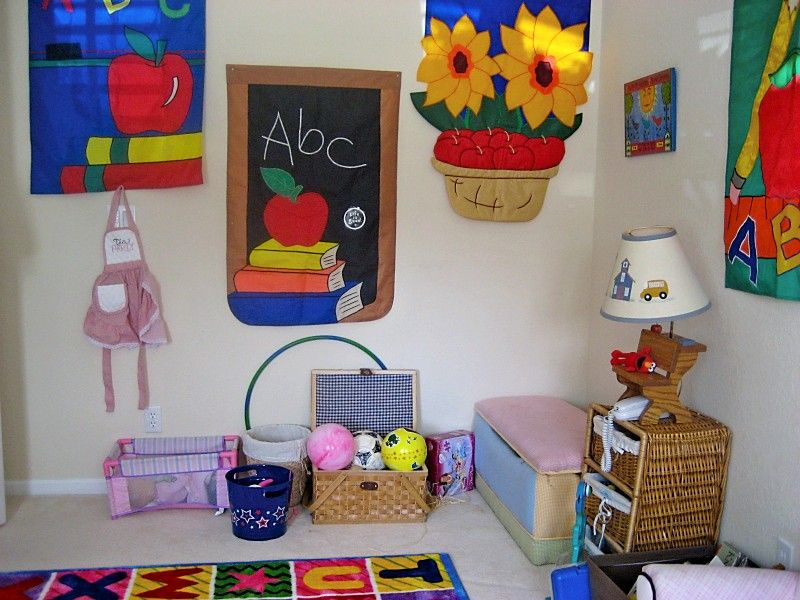 Lily loves to hop in the crib with Grady and they jump up and down so wildly i'm sure they'll break the bed spring eventually.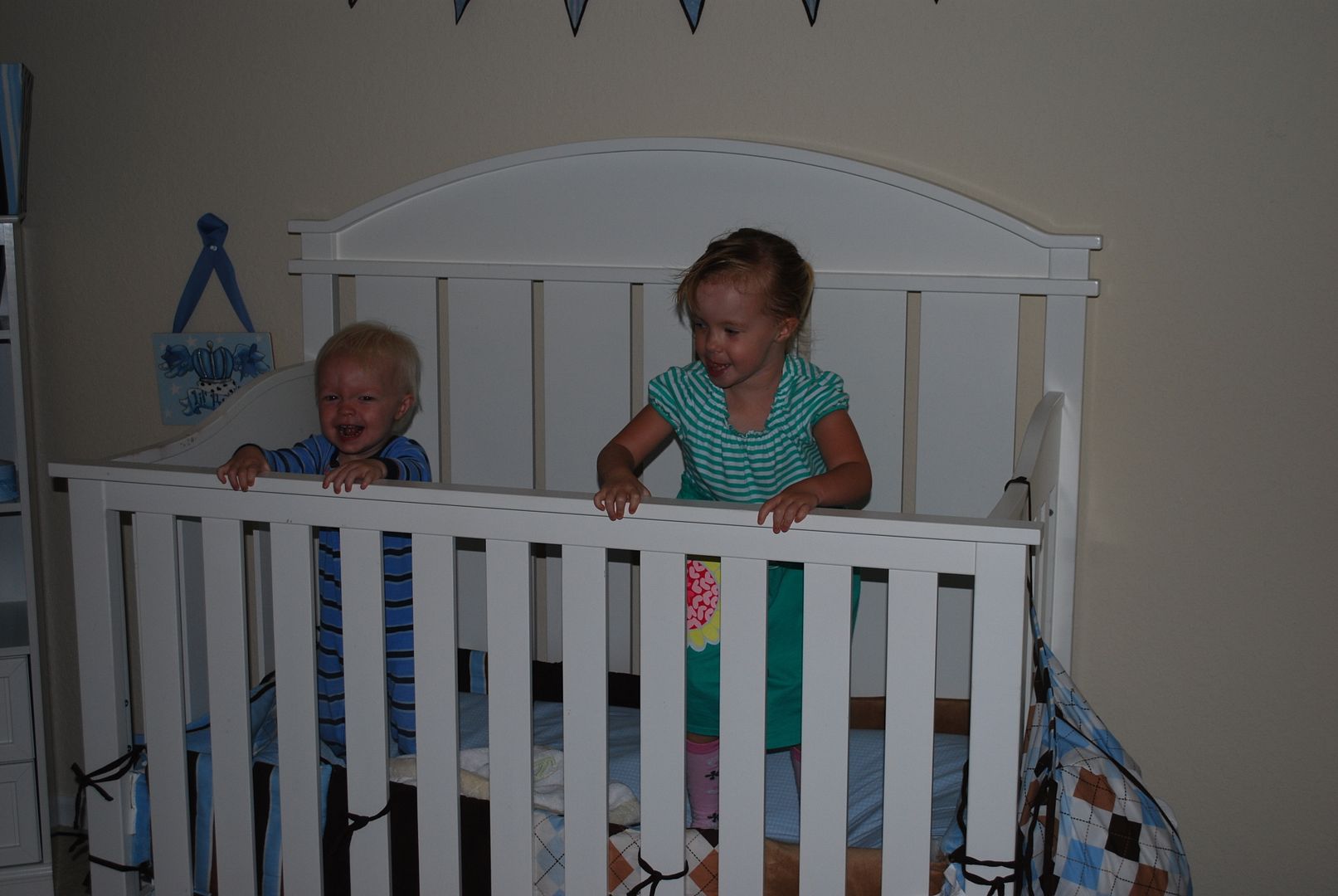 the love is flowing everywhere.
and a million books were read and a million and more memories were made.
Grady wants to be like Lily and copies everything she does. And I mean everything.
I can't tell you how much Grady loves to laugh and have fun. He's like a walking party on the go.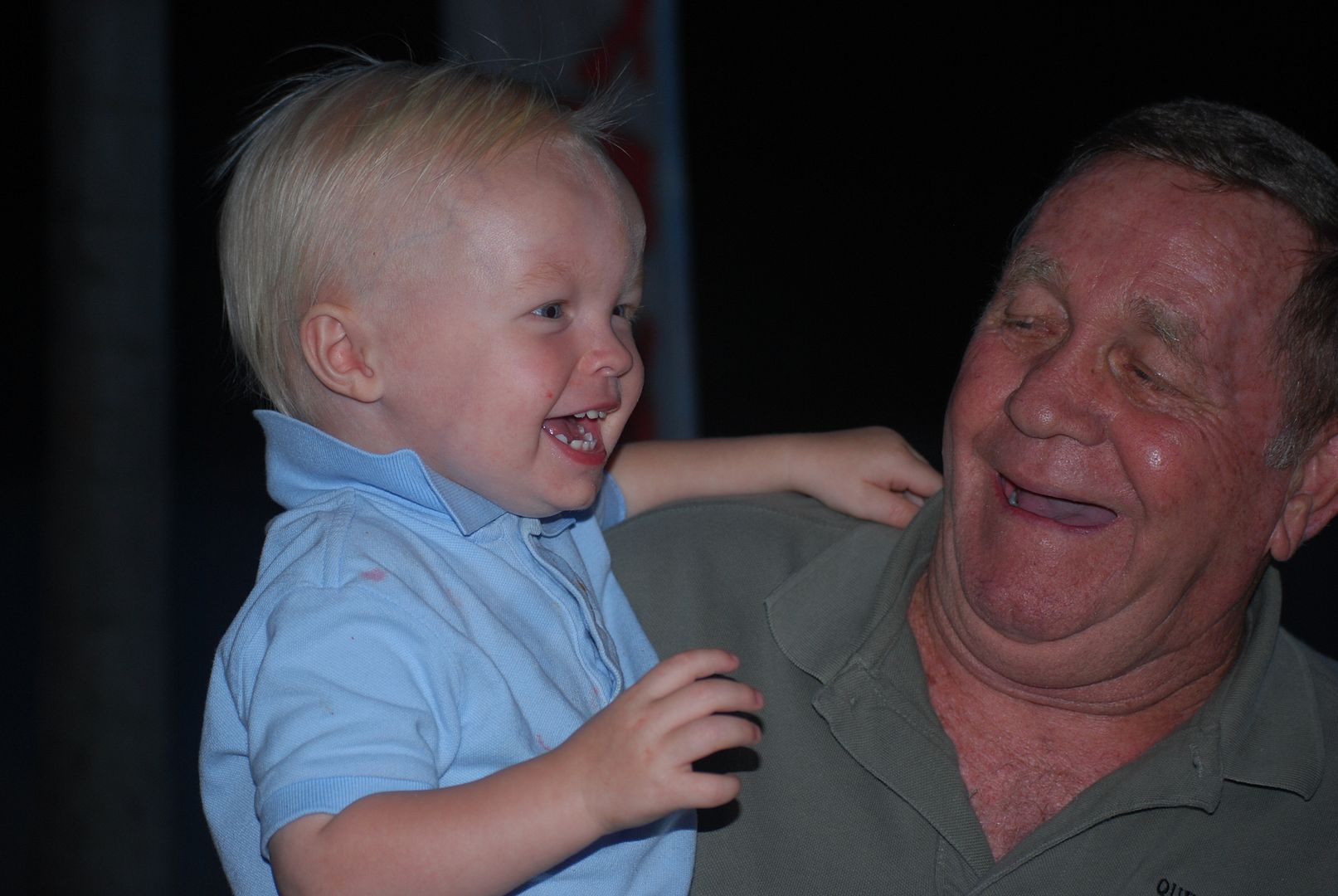 Remember I mentioned he needed a haircut?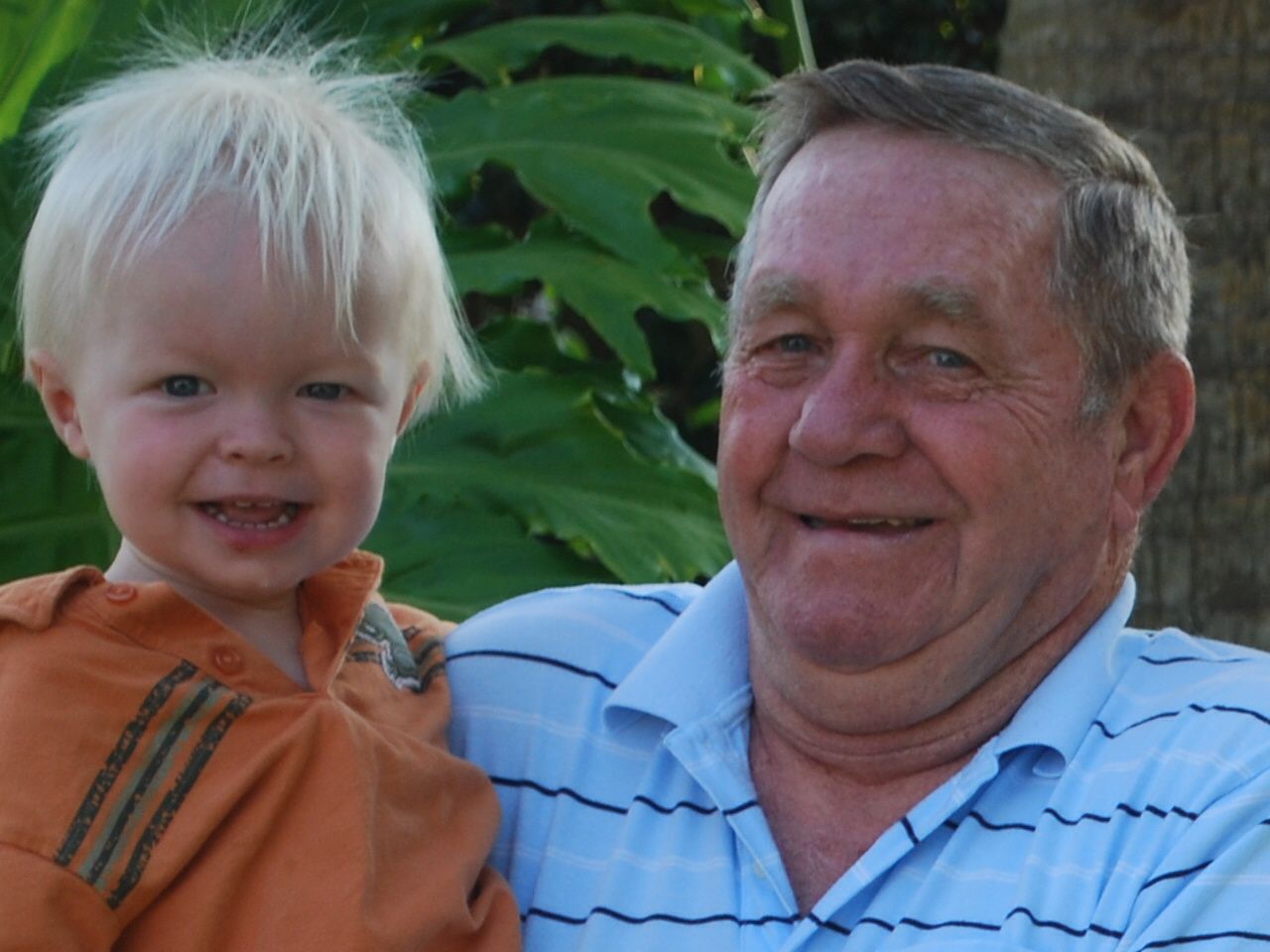 well, Grady has had 2 of them and both have been a total bust with tears flooding the joint. Here's his first one.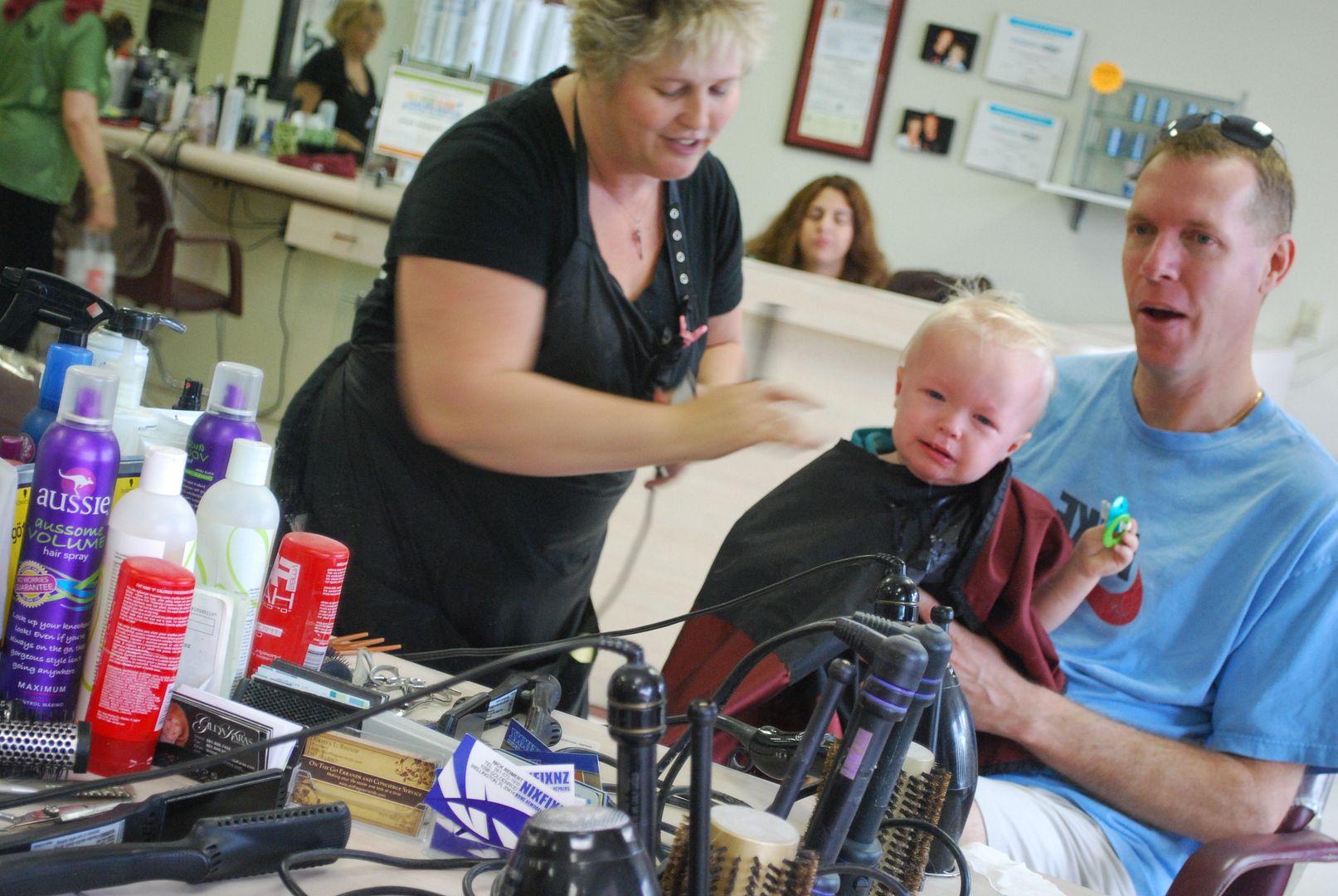 I think he thought the scissors were going to attack him or something. Poor G.
a hay ride at the Easter festival at Church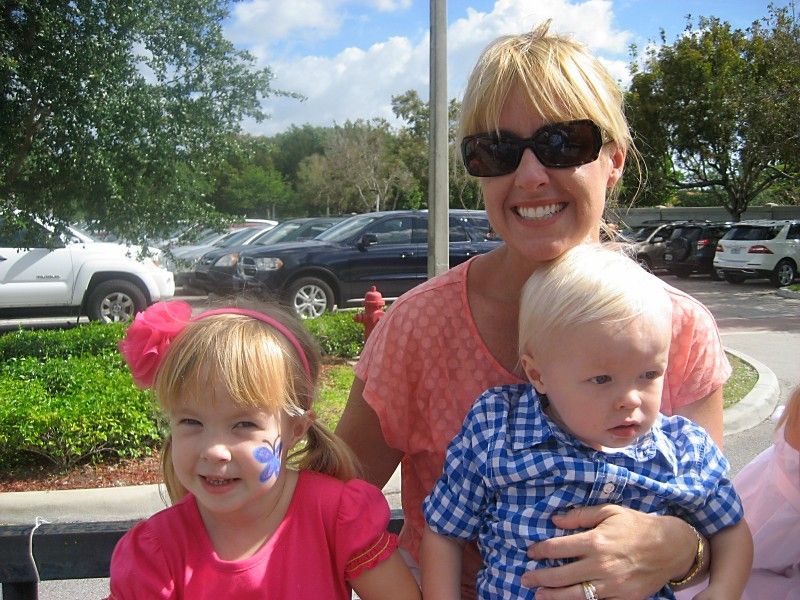 I was hesitant about bringing Grady with us because he's not a big ride guy, but mom insisted and she was right because he had a ball.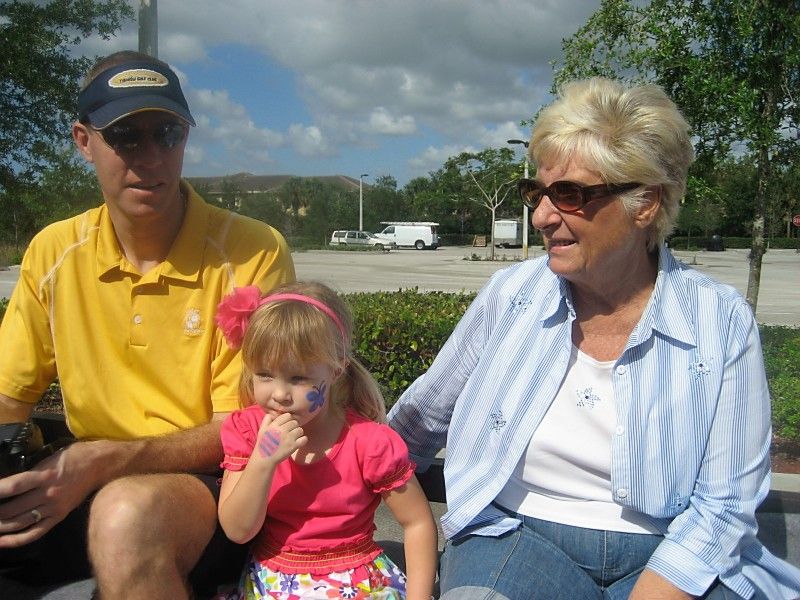 and we went out for a last hooray at our favorite restaurant here before they sadly went home.
Visits from the Hutchesons fill everyone up and make us feel so blessed to be surrounded and supported with so much love raising our babies and hoping we are doing half the job they did while growing up. If we are able to pull of that feat, the goodness will continue. Thanks Dot and Lare for being such wonderful, kind and loving people, traveling with a bum knee and being there for us and our sweet little miracles!!
Life is Good!