I know it's 2010 now, but there's still a few priceless pictures hanging around from Lily's 2nd Christmas. She has always worn footed jammies, every night, for the last 20 months, but to see her in these 2 piece collared button up jammies was too cute for words. I couldn't stop snuggling with her. She looked so grown up and reminded me of Hugh Hefner without his 'sidekicks'. lol
Lily has more babies than the Octo-Mom now and she can't get enough. She has all the accessories and feeds them, bathes them, changes them, rocks them to sleep, reads to them rubs their back, kisses them, and feeds them some more. This baby actually talks to her and makes a gulping noise when she's fed so this is one well fed baby who would need to go on Weight Watchers if Lily was in charge.
This baby even cries and when it happens, Lily stops in her tracks, her eyes get as big as saucers and she'll RUN over to her, pick her up, saying "baby" over and over while rocking her and patting her back. I love to see her loving these babies like her own as it's teaching her so many lessons about love, caring for others, empathy and just makes her heart swell with pride when the baby talks saying, "I love you" and her face lights up like she made that happen. I know the feeling Lils.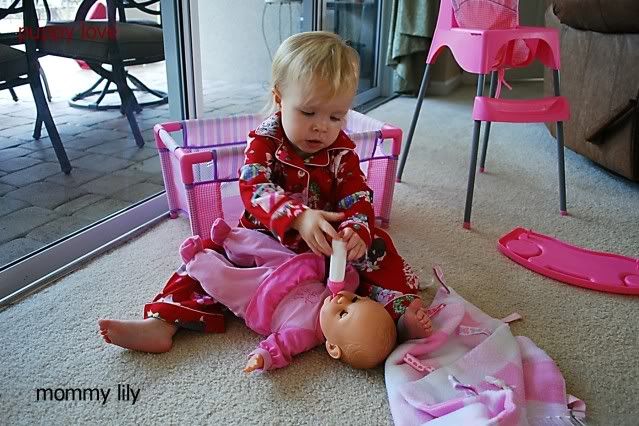 Then she went into the closet and went from the Heff into a pretty little girl all dressed in her Christmas best. How did we get so lucky? Be. Still. My. Heart.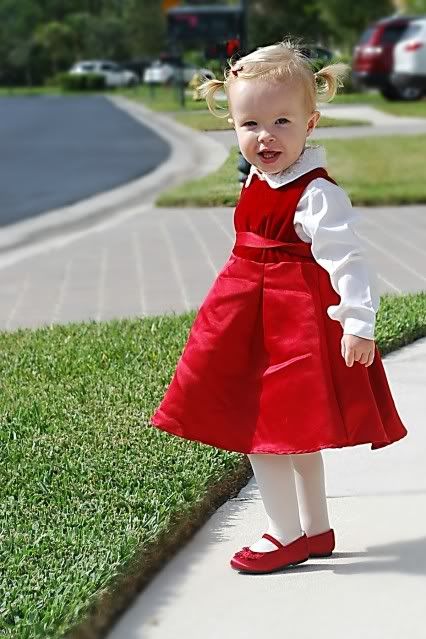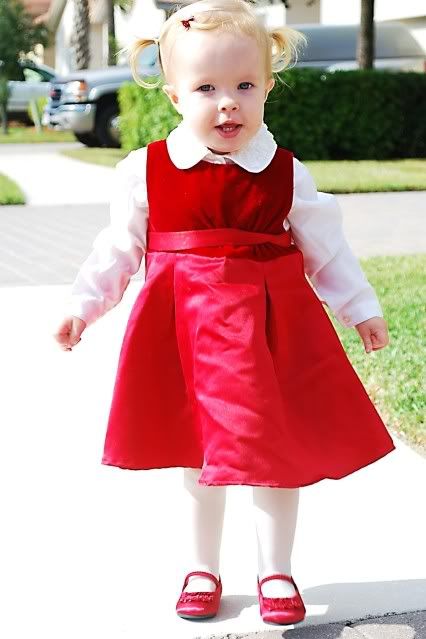 and she even showed off her new digs to sweet Bella.
then the whole family came on over for the love and laughter...thanks to Dan's recipe, we all helped to make Jumbalaya to mix things up a little vs the traditional turkey and it was delish...despite the fact we lost 5 lbs of rice and actually went to Walgreens laughing all the way asking for 5 lbs of rice. The Jumbalaya Project Manager, (aka David) wasn't happy, but we managed to rake thru our pantry and find about 10 boxes of Rice_a_Roni and did our best to make it work. It was scrumptious.
and of course, many art breaks were taken too
and MANY presents were opened...and then some more...and then some more. Our great room looked like Toys R Us exploded right in our very own home. We could open an in-home daycare and have 20 kids on opening day.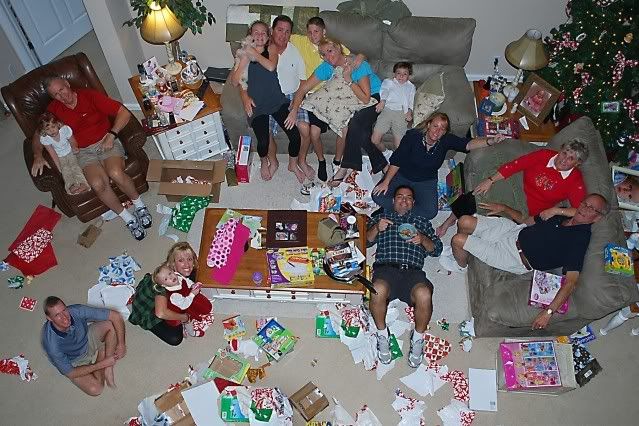 and the shot of all shots...one of the shots I just can't delete from my camera because I love it so much. (hugging camera, petting lens) Not because everyone is looking and smiling, but because if you were to take an x-ray of my heart, these would be some of the people wrapped around it, hugging it, holding it up, and working around the clock filling it up with unconditional love, hope, laughter, kindness, strength, undying support, balance, peace, loyalty, more laughter, and making me feel like the luckiest girl in the world.
(this shot was one take on a timer, camera sitting on top of books)
muah, i could kiss this picture.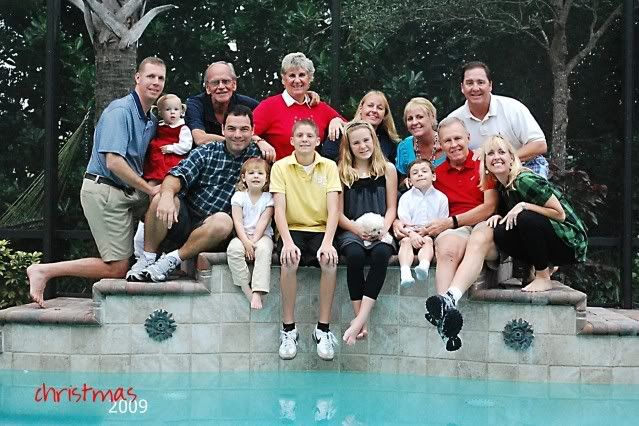 life is good :)