Jen and Jamie were kind enough to host Christmas eve so after mass, we headed over to their house for the best chili this side of the okeechobee. They also had a new addition to the family. Meet Bella...sweet, kind, loving, cuddly and the best gift from Santa. Also, when we first got there, I did a double take thinking Katie had a friend over because I couldn't believe how much older Grace looked with her new haircut.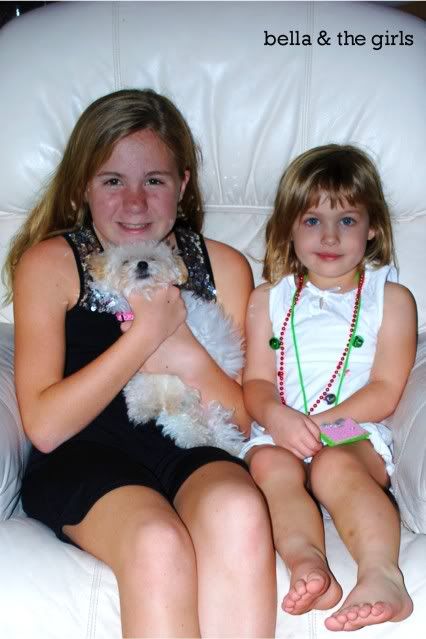 Lily squeals with delight when she get to touch the "daw", Bella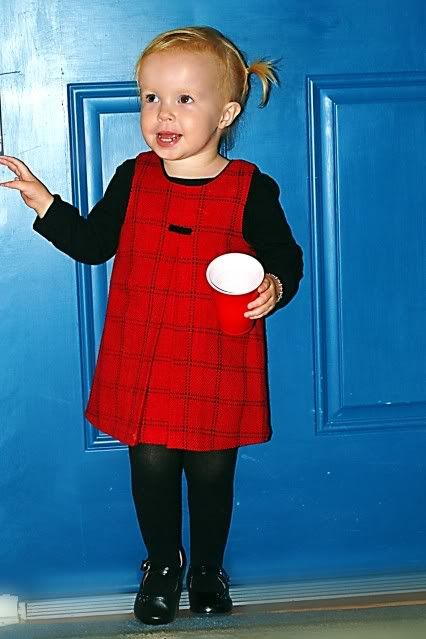 she even likes to tilt her head like a puppy...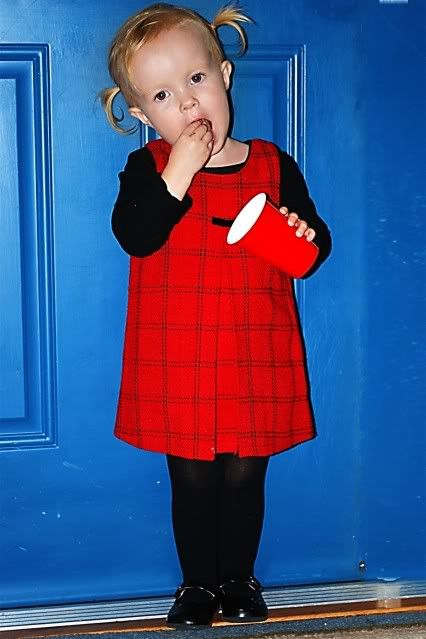 I love when she's dressed in her "Sunday Best" even if it was a Thursday :)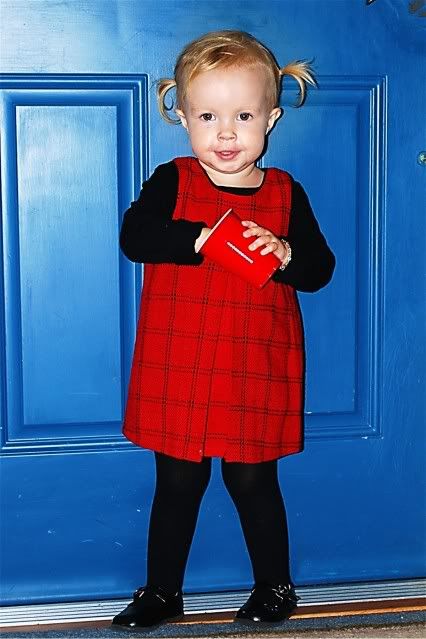 Even the snowman got some cuddles...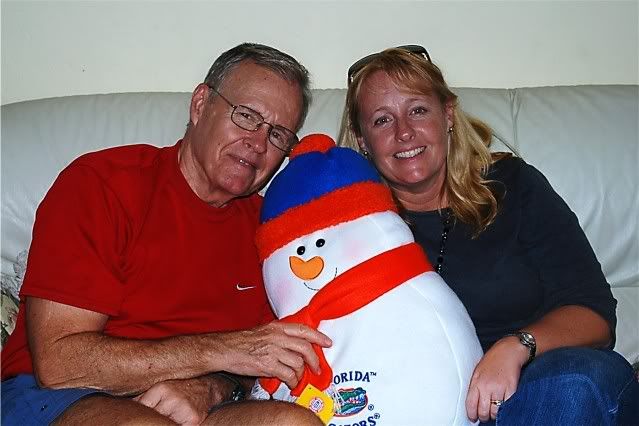 lots of food, lots of laughing, lots of talking about nothing and everything all at once :)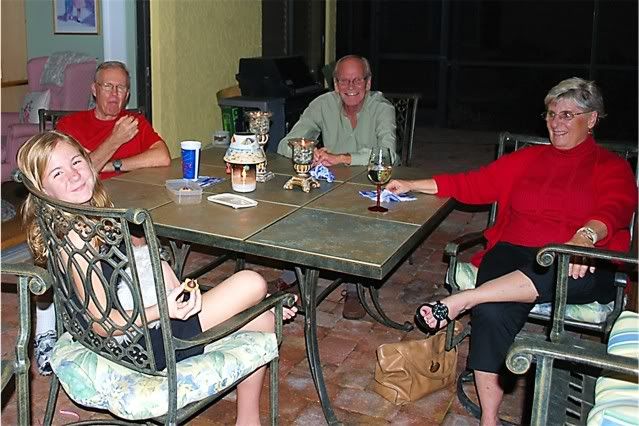 Lily is a bit of a fixator lately...as in she fixates on something for looooong periods of time. Whether it's reading books, drawing, loving her babies, or playing with shoes, this girl likes to do it, concentrates and will do it for
hours
if we let her. Hours I tell you. The other day she was taking shoes off, putting them on, then started reading the labels in each shoe. Oh and she can't put a shoe on her foot to save her life, (even after many lessons) but she'll spend forever trying without getting frustrated. And I mean forever. So she had a little fun sitting in her big chair and drawing intently...what I wouldn't do to know what's going on in that little brain as the synapses are firing away!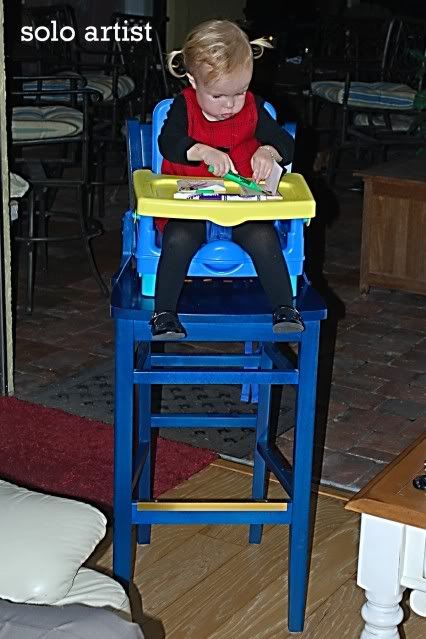 and of course we stopped by her art station to
try
to join in the fun. Sometimes she'll say "bye-bye mommy" if I sit down next to her to try to play with her. (big eyes, busting a gut laughing)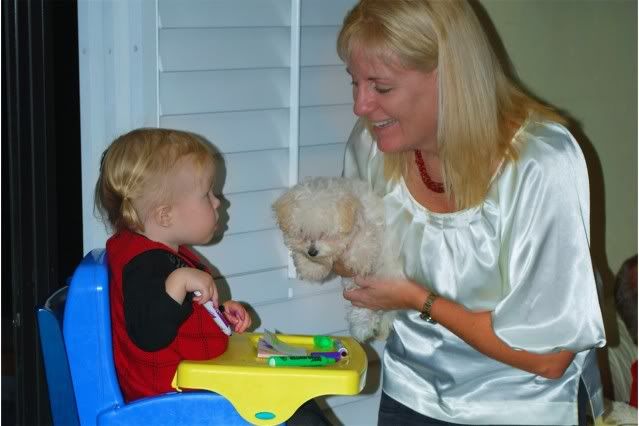 and no night would be complete without a trip to see the moooooooooon in her new Christmas jammies. She says "moooon" and holds the word for 5-10 seconds, like she's howling and even puts her head up in the air like a wolf.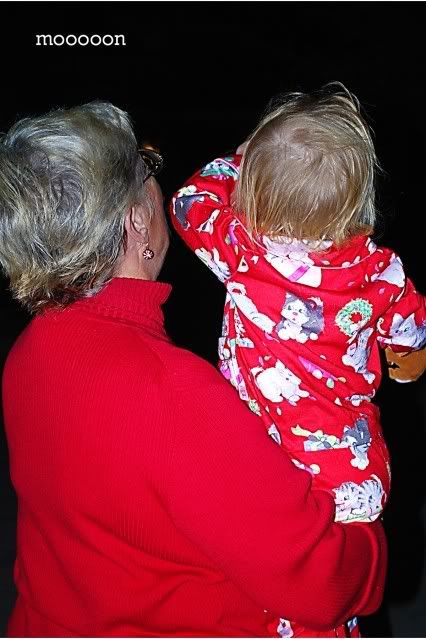 and of course "mouh" comes with too from the
If You Give a Mouse a Cookie
series which she loves too...kicking myself for not buying all the stuffed animals when Kohl's had them. Who knew they'd be such a hit and after multiple calls, scouring the internet, I've let it go to the stuffed animals gods that Kohl's no longer carries the others (RIP pig, moose and cat; you would've had a beautiful life with us)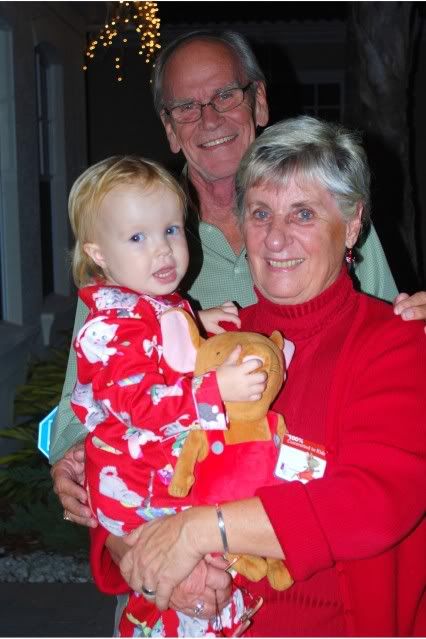 I couldn't fall asleep Christmas Eve knowing how much her face was going to light up at the surprises we (and Santa) had in store for her. Seeing Christmas through her eyes makes everything magical.
life is good