So many pictures, so little room on the blog for them all...these holiday pictures will have to be a 5 parter post to save room on the internet for the other blogs; in short, i think we took around 300 pictures in 3 days...um, is that possible? There's a few pictures that have been safely transferred to my computer, filed securely, shared with family, but i can't delete off my camera because i love them so much and want to be triple sure they're never lost. And I have
http://www.mozy.com/
working for me too. When a guy worked on our computer and saw my picture mgmt system, he said "have u ever been through a crash?" I was actually embarrassed to say no i haven't.
I digress.
With Lily's lack of love for Santa, but love for the gifts, we decided to take a chance at a shot with the jolly ole' man. No tears, but definitely didn't want to snuggle up with him so, as tradition would have it, we joined in the reindeer games (pun intended) Notice the hip Lily chose as we walked up to greet him.
and Lily hit it off with the friendliest, kindest elf named Meghan. Lil was rattling off her list to her and Meghan had to practically use shorthand to keep up with her.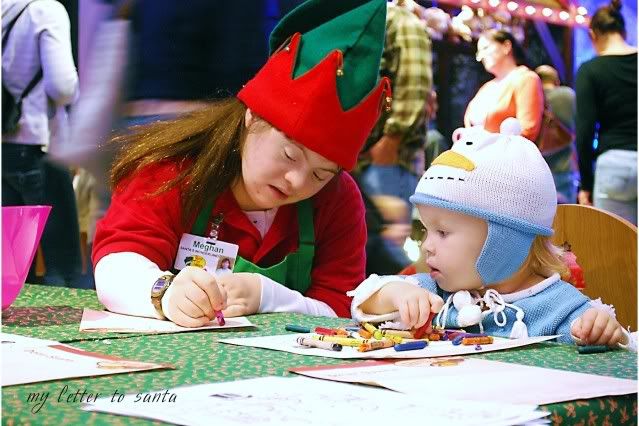 Dear Bass Pro Shops, give Meghan a raise because she was a beautiful soul inside and out.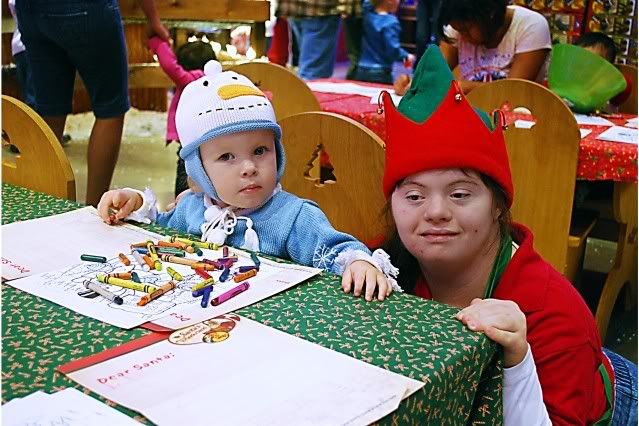 and when I was going through Lily's holiday clothes, I found this gem of an outfit and almost fell down the stairs from the cuteness. It said PD on the tag which meant only one thing...Peyton used to wear this too, which is baffling to me because she seems so much bigger and I can barely remember her this little. Thanks Heidi! Also, thanks Pam for the snowman that Lily carries around with her like a lucky rabbit's foot.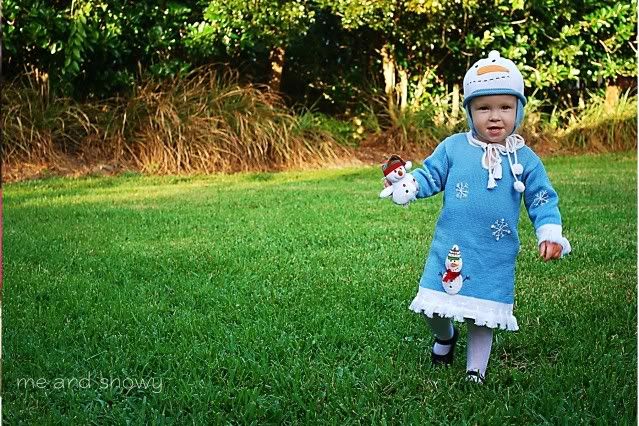 Grandpa joined us too and Lily really looks like a real little person (daddy's nickname) next to some of her favorite guys. :)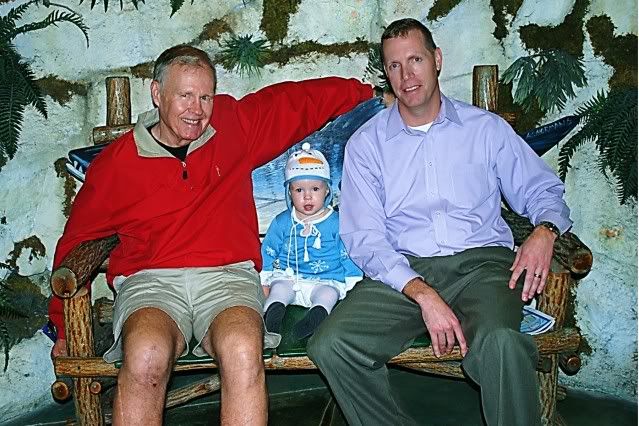 this is just a sneak peek of the fun, memories and love shared with family during the most beautiful time of the year. enjoy your family and give them an extra snuggly hug today and everyday.
life is good.