Cleaning out my drafts folder; posting to my drafts allows me never to feel pressured to blog because I know there's always "one in the hopper"; only problem is when there are too many in the hopper and then they're outdated. Oh well, I still wanna post them for when I print volume 3 of her blog into a book.

This is "back in her crawling days" when she found a secret pathway we didn't know existed...

This was so cool to me that we never talked about her bibs and suddenly one day she decided to help us with something we do everyday like she knew what was coming next. She does it every single time. She also reminds me to turn down the AC after I wake her up in the morning before I bring her downstairs like daddy always did when he took her to school in the morning. Oh my creature of habit...

Standing and looking cute...she walks 100% of the time now and it still surprises me every time. Still strikes me as odd when I put her down, I put her down on her feet and not her bottom!? Even though she's getting bigger, she looks so little when she's toddling around. It's the cutest thing I've ever seen.


Oh, how she loves this game. She'll even come up to us and try to push us down to play along:

She loves to rock like her daddy...thanks Heidi for this cool cat:


Katie is turning her into the next rap star:



I'm still trying my best to keep up with the monthly pictures, but it's sure becoming a 2 person jobber!! How do you like her new bib from Grandma?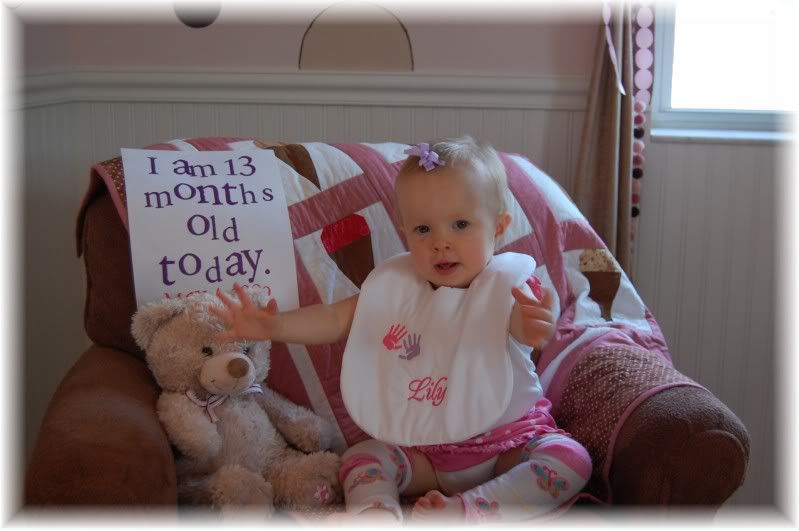 wow, she sure is happy to be 14 months old!! or catching flies!!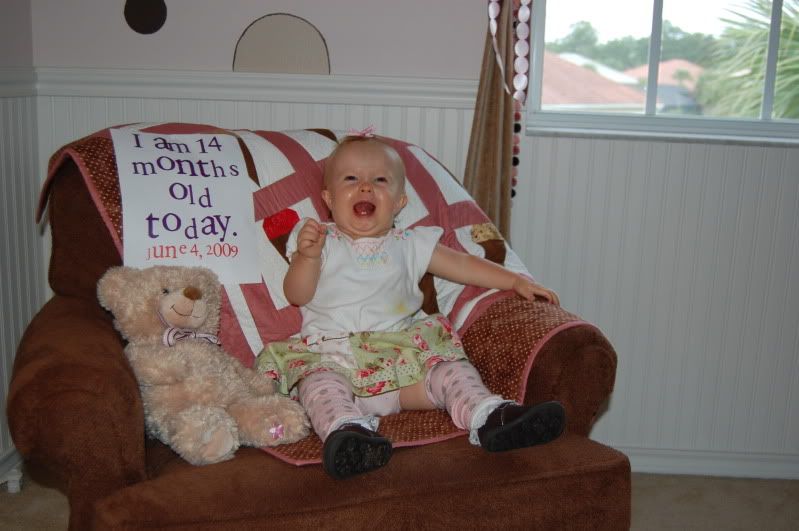 Here she is at the school playground looking like she's posing for the camera...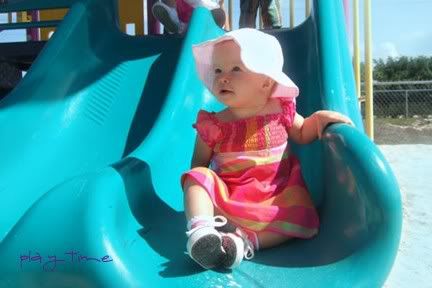 and learning from the "big kids"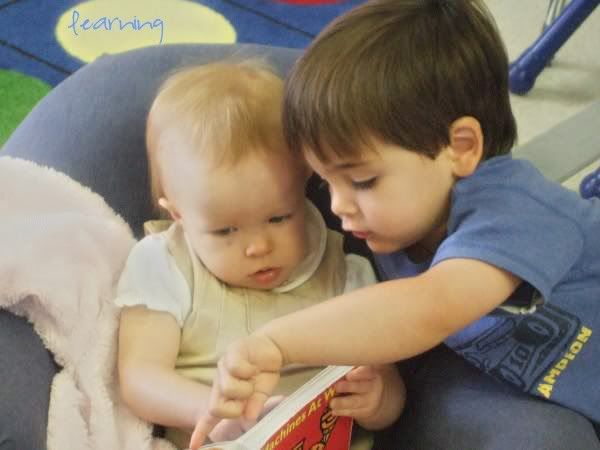 and all snuggled up going nigh-nigh for her nap...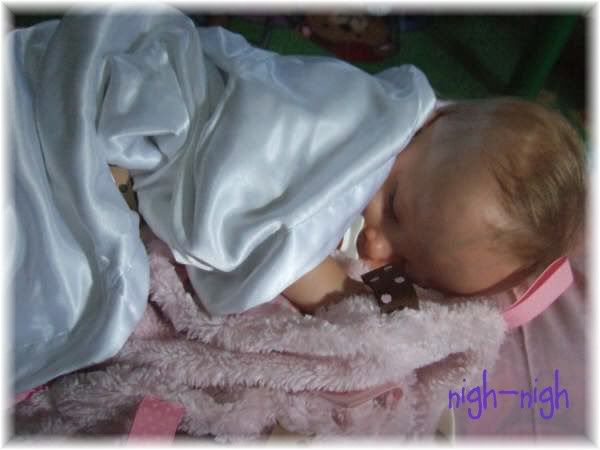 this is what Lily gave me for Mother's Day - it came in a handmade painted bag that read "For Lily's Mommy"...I still have to look around the room to see who they're talking about and I STILL can't believe it's me! I'm her mommy! How did I get so lucky to spend my days with this nice little soul. (happy sigh)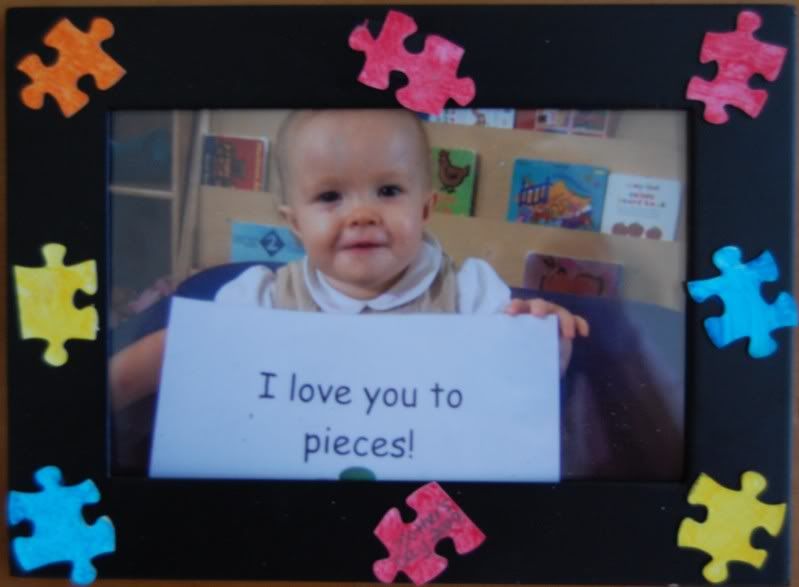 get it? puzzle pieces? play on words :)
and boy does she love her daddy! She walks around all day saying "da-da" like she's looking for him while he's at work. It's so cute! Her face lights up like the sun when he walks in the door usually playing a game of peek a boo around the corner (with different body parts playing the game) before he finally unveils himself with big hugs and kisses!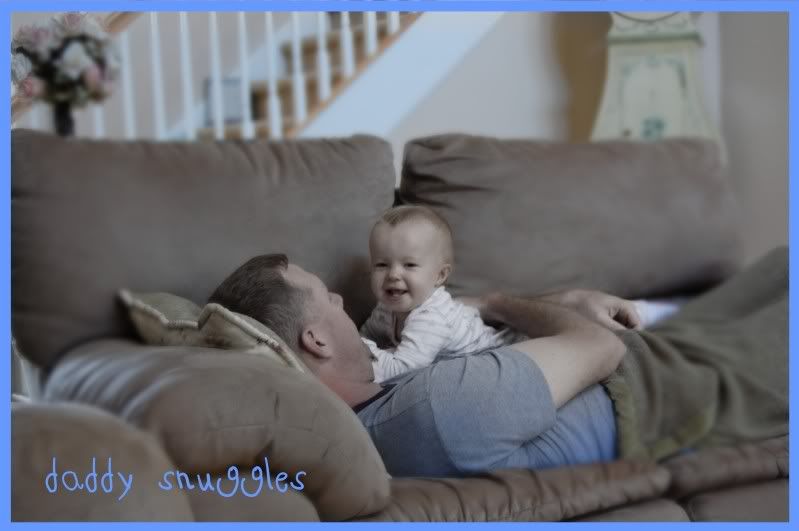 mmm, i love this sweet little soul with every fiber of my being...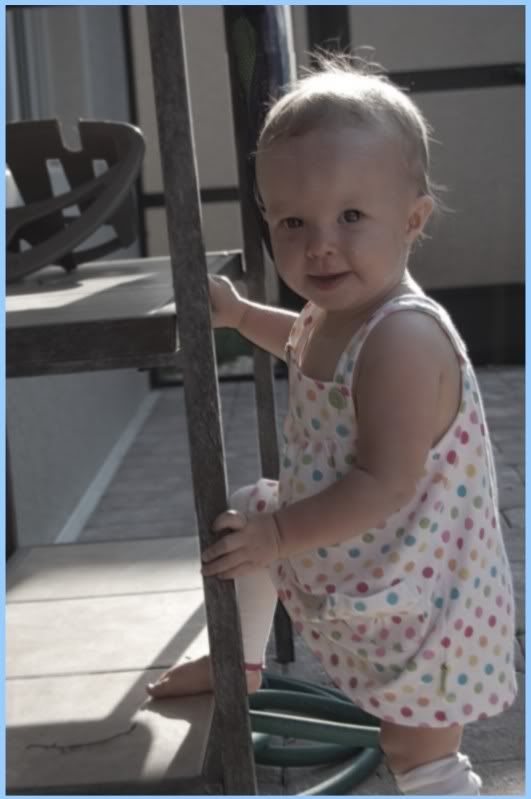 Life is good!