Since it started getting hotter, the pool is our favorite place to be. Any body of water actually! I checked the other day and Lily is starting to grow some gills. Very cute ones I might add.
See if you can see them in this picture?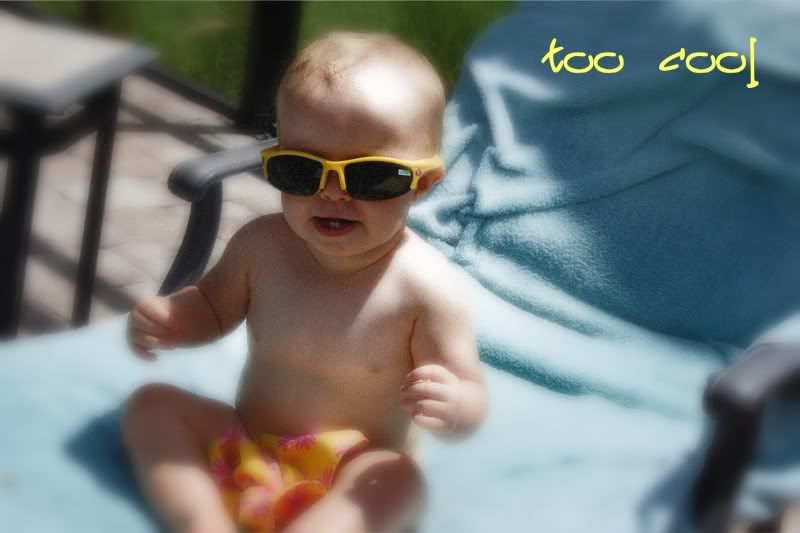 I just love the chubbiness of her cheeks when she's trying to figure something out or has a new toy. She's playing with a new sun fan and amazed she can start and stop it.
Now that she's walking, it's a whole new world of exploring. She doesn't know what to do with all the new stuff she finds during her travels. She literally giggles as she walks in the middle of a room because I don't think she can believe it herself that's she's fully vertical. Thanks Jan for this Jack in the box that she LOVES with a capital L!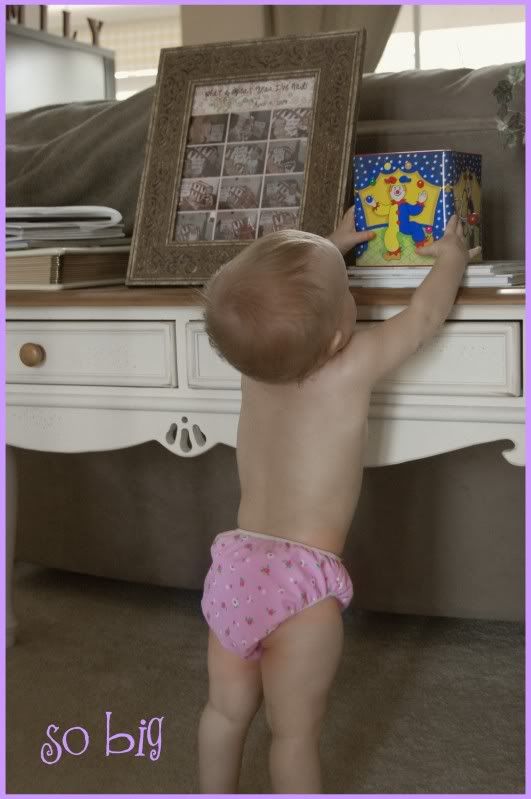 See, I told you she loves it:

This is one of the last times she can wear this suit because it's becoming too small, but oh my cute! Thanks for the awesome borrow Peyton Mae!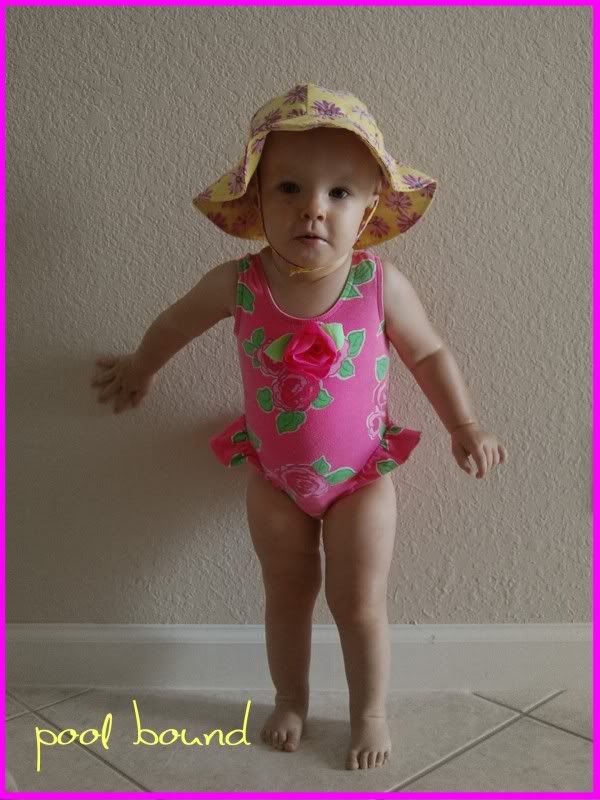 Scrapbook-able picture from Mother's Day :)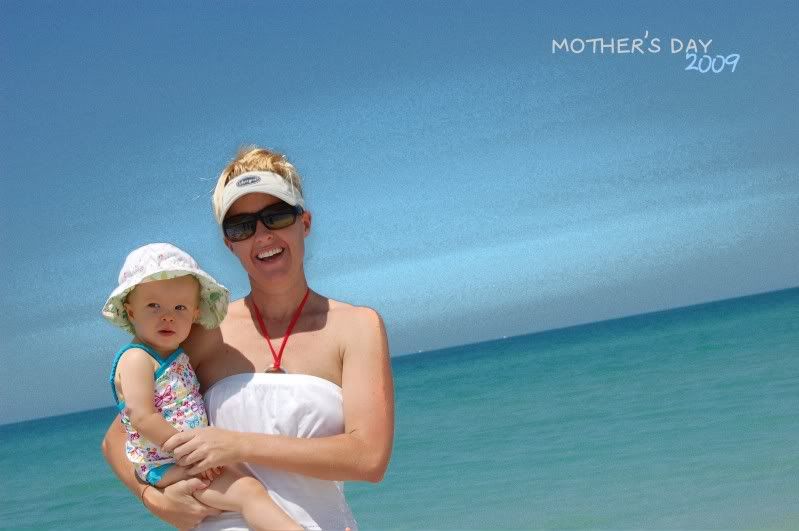 or this one too...Thanks Connie for this adorable bathing suit. Confession: I think I may be addicted to baby swimsuits. I won't go into details, but it's not pretty. I'm working through a 12-step program now. It's a difficult recovery program. I'm doing my best. Please support me through this process. Suits with SPF built into it(like this one) are my triggers.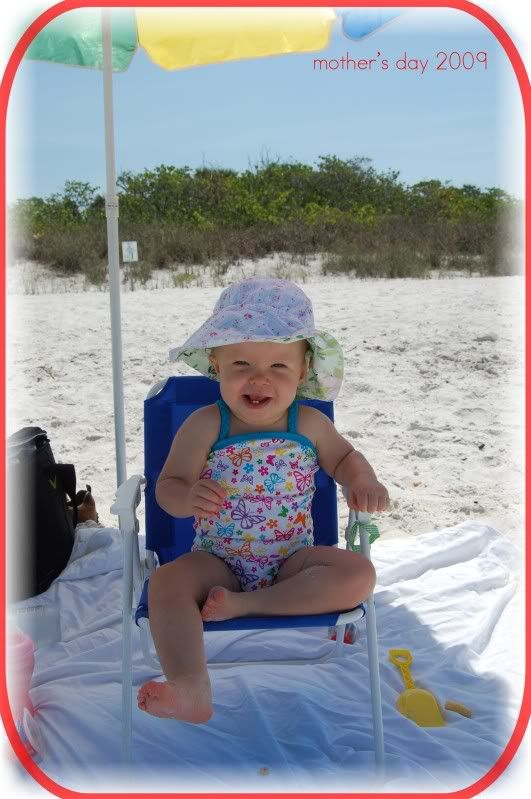 Here she is lovin' on her 1 of 567 stuffed animals. She even loves the pigs in the bunch! What an unconditional girl who even loves snouts!


And her first dip underwater. Her face is PRICELESS when she comes up! Her eyes are as big as the moon where it seems like her forehead disappears and then she uh-uh-uh's for more.
Life is good!