Found these priceless pictures in my draft posts! Only a month old, but still very near and dear to the ole' heartstrings.
There is nothing like being with other people who love your baby as much as you do. Lily is so lucky to have MANY friends who are like family and a family who marinate her in love everyday. She doesn't have enough fingers and toes to count them all! She had love flown in special delivery from SC and I think I started to hear Lily babble with a little bit of a southern accent. (she's looking a little "doll-like" in this picture-lol)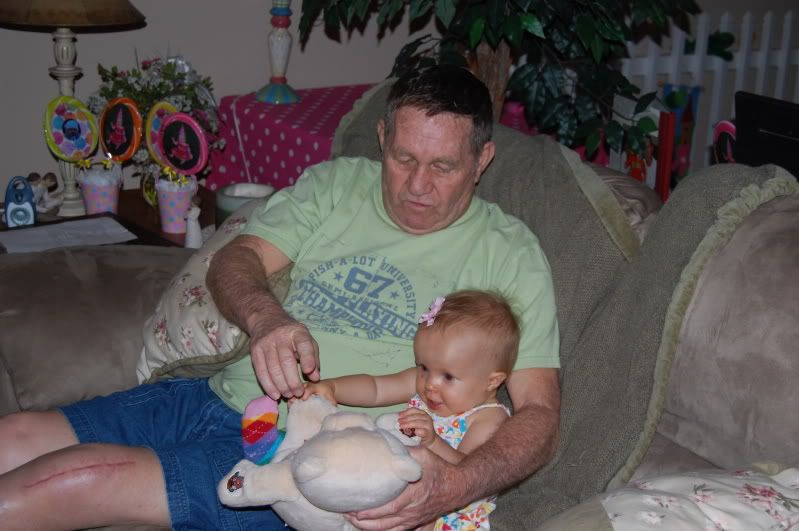 She was all smiles being loved by David's parents and she instantly reached out to them when they arrived; like she knew they were extra super special people who flew a long way to see her! Thank you SO much for flying the turbulent flight to see your youngest grandchild we know you love so much!!
So many tender moments and not enough memory on my memory card to capture!
Storytime with Daddy brings me to tears almost everytime. She listens intently on every page and turns them wildly when there is a slight pause. She's becoming extra snuggly lately and we are too!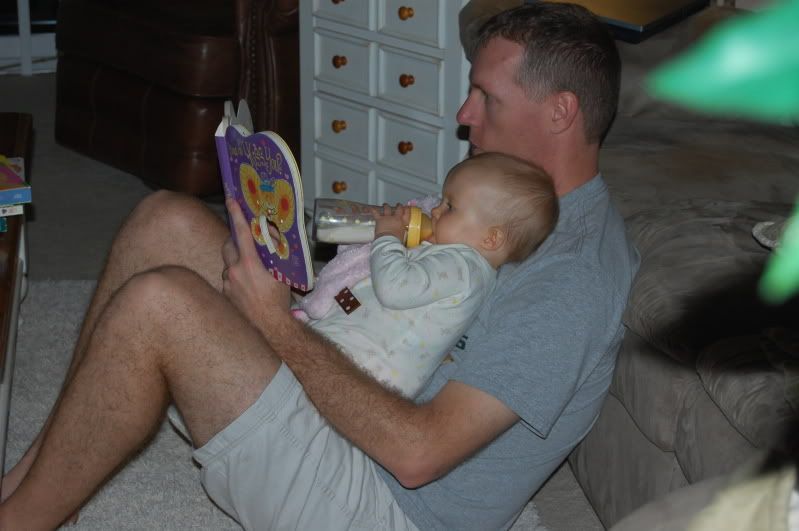 And one more (for now) from her bday that is one of my favorites; she's always had a "scrunchy smile" since she was born and continues to show it off at a moment's notice. God do I love her!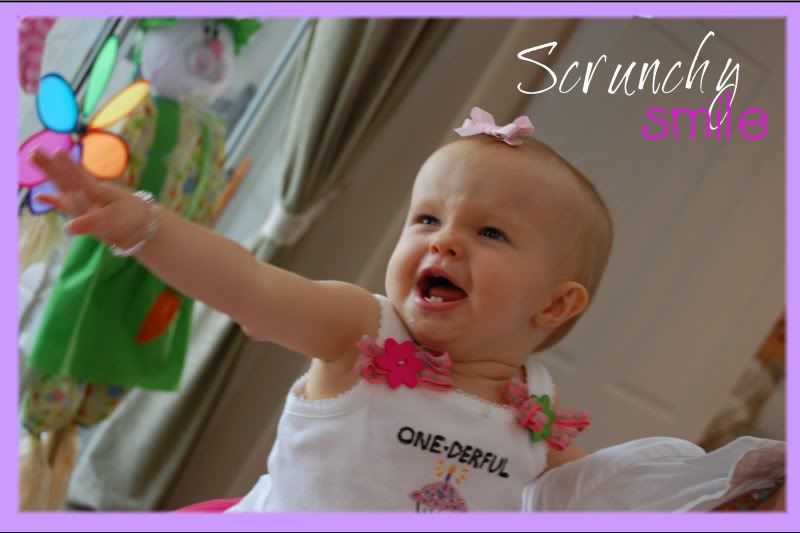 Life is good!