Lily had a little extra lovin' last week when
Carin
and her 3 adorable girls helped Kelle watch Lily. They are such naturals with babies! They scooped her up and loved on her so much! Whenever she'd start crying, they'd go running to her to talk sing-songy, give her a toy, or distract her. It was adorable! Sydney went down in history as being the first person to make Lily wave. I couldn't believe my eyeballs!!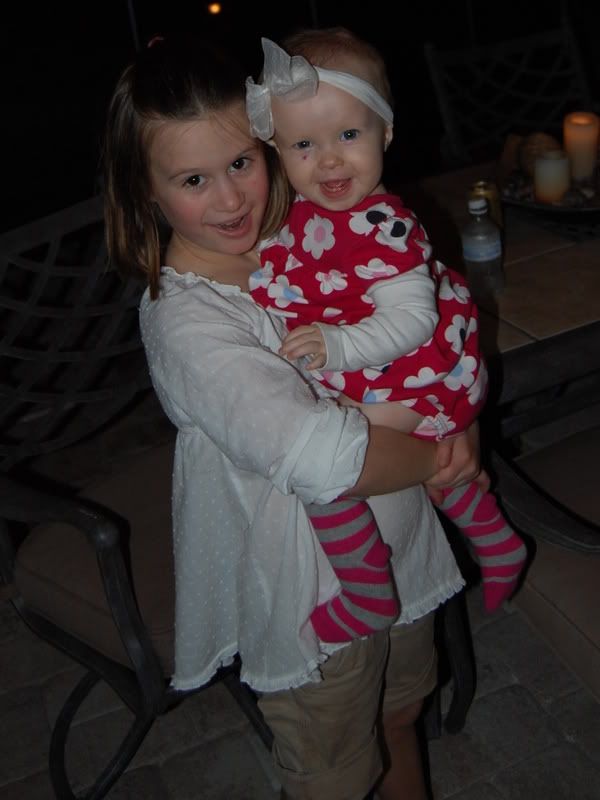 She loves to crawl to a table and stand...it is so cute to watch the fireworks go off in her mind as you can see what she wants to do and the effort it takes to execute. She's so proud once she reaches her goal.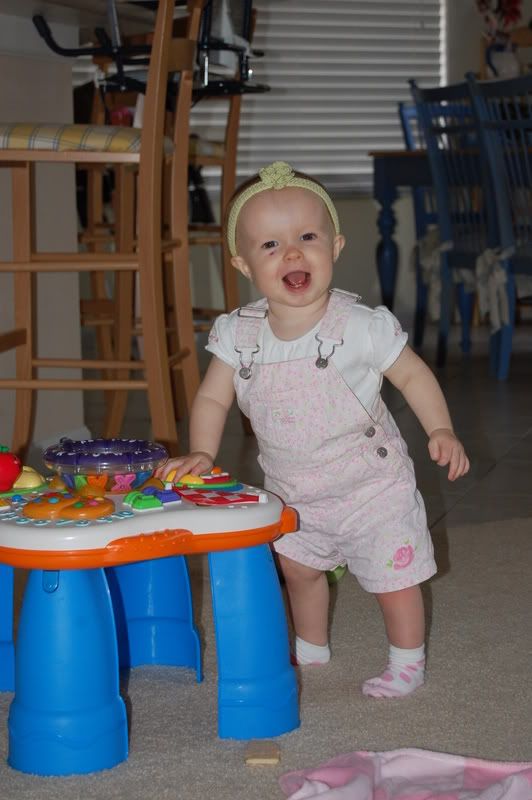 She loves to watch us while we're tinkering in the kitchen and loves her new chair Kelle let us borrow.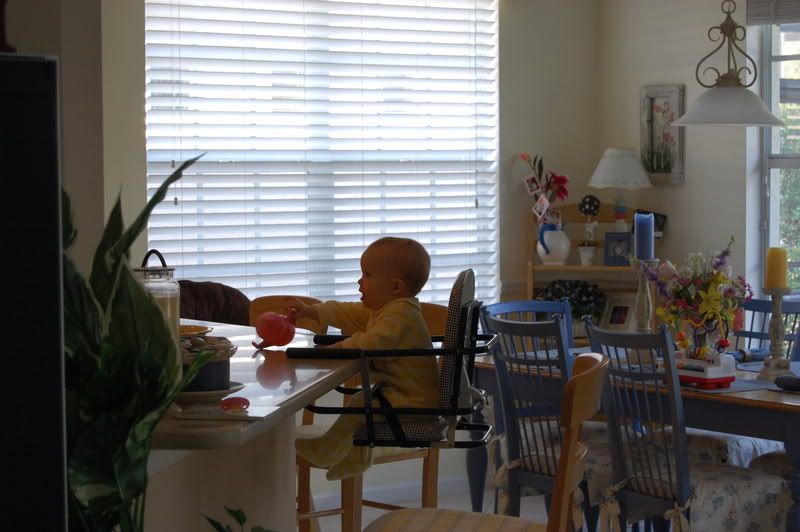 Kelle's mom made her this hat and I have a hard time taking it off of her. Would it be bad if she took a bath in it? lol So much love in knitted in this hat! I think she knows it too.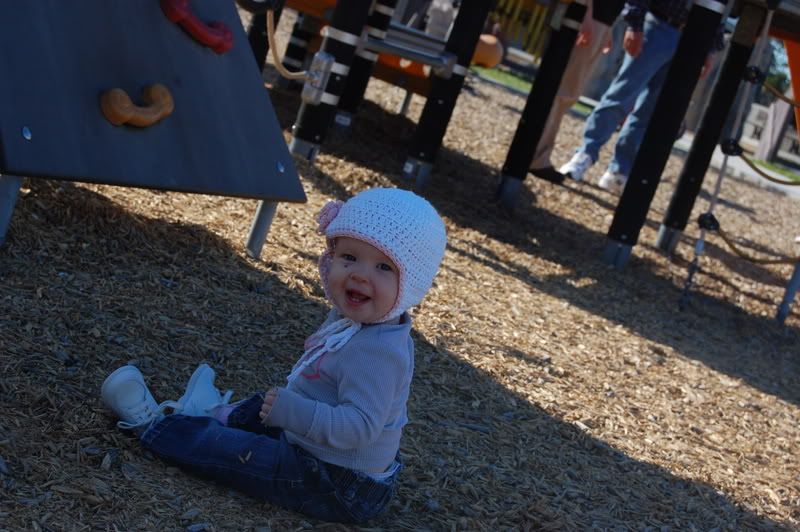 We went to a tropical surprise party for one of David's friends. There was a matching dress that went with his shirt, but more on that in a second.
Ok, so Heidi was nice enough to let us borrow her super cute, sentimental, matching shirt and dress for the party, but let's just say it didn't quite fit me. This picture makes me laugh
every.
single.
time!!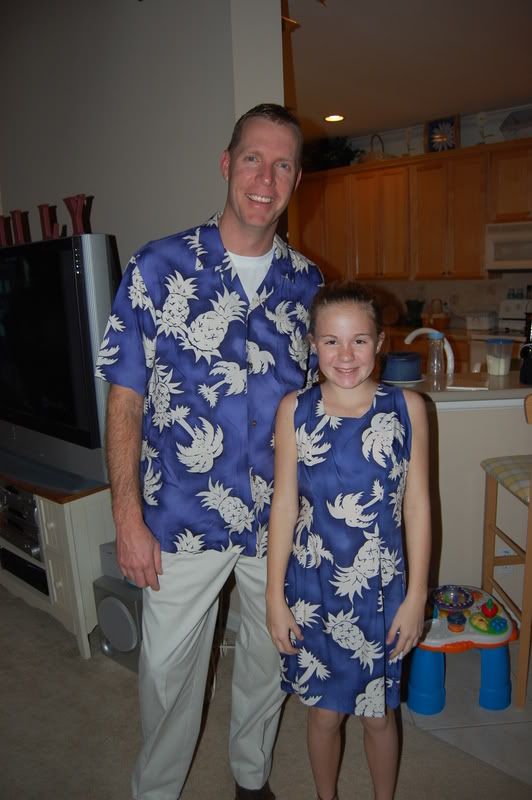 but it did fit my adorable 10 year old niece Katie!! l.o.freakin.l
We had a great time at the party and were lucky enough to have co-babysitters to love Lily! They are like Supernanny the way they show up at a moments notice and take over seamlessly like a well orchestrated team spreading the love. Thank you for loving her like your own! Understatement of the year!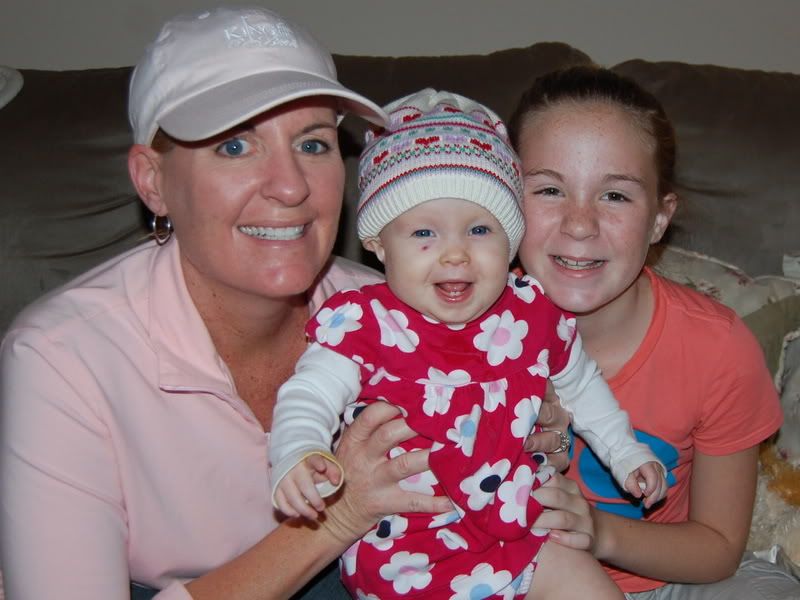 I bought these letters at WalMart on a whim remembering them many Lainey bathtub pictures. It was her first night seeing them and Jen said they were a total hit. She was engrossed and wanted to take a nibble on each one!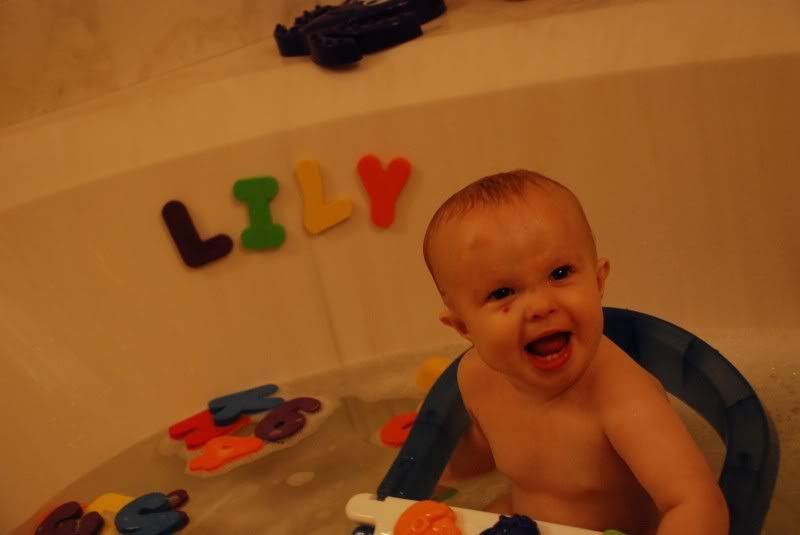 Peek a boo is always a winner in the bathtub, but not with these letters to investigate. So Katie got creative and played a game of eat the letters which she thought was hilarious. Katie would put the letters in her mouth and Lily would let it sit there laughing hysterical like she knew she looked funny.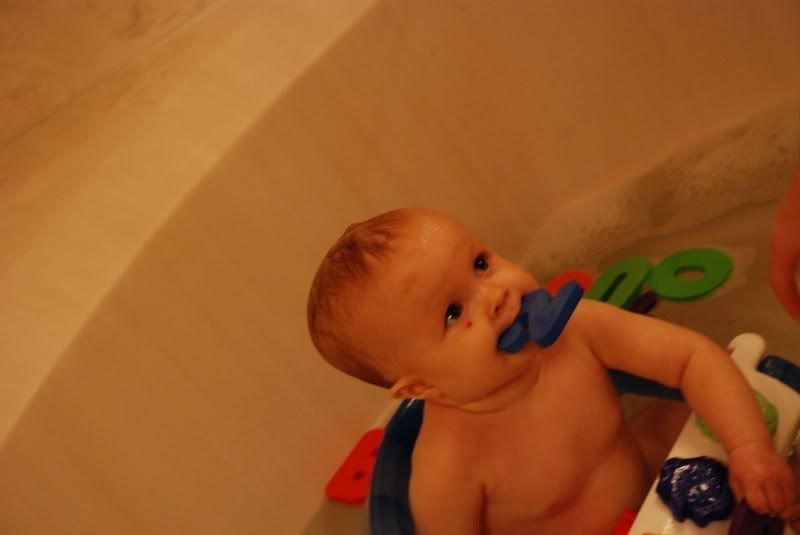 Then story time came and more history was made. Katie was
reading her all time favorite story
. (thanks Gma and Gpa H)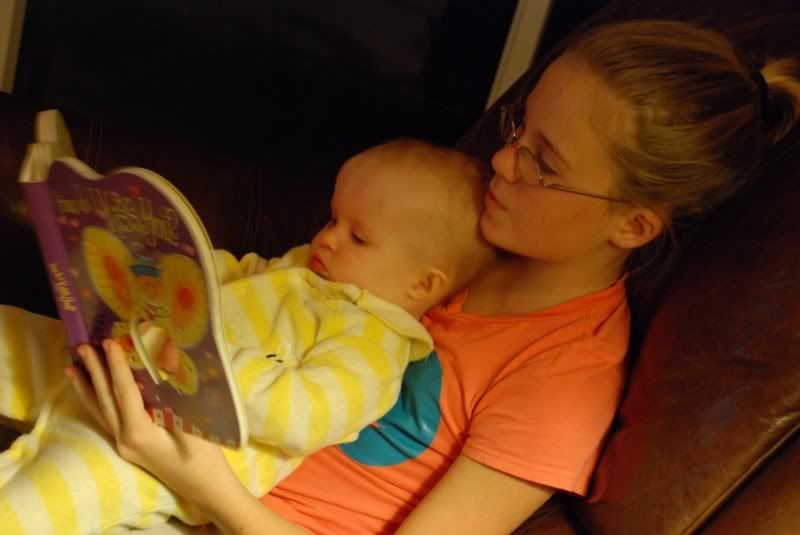 and her voice must've been like a sound machine because this happened next.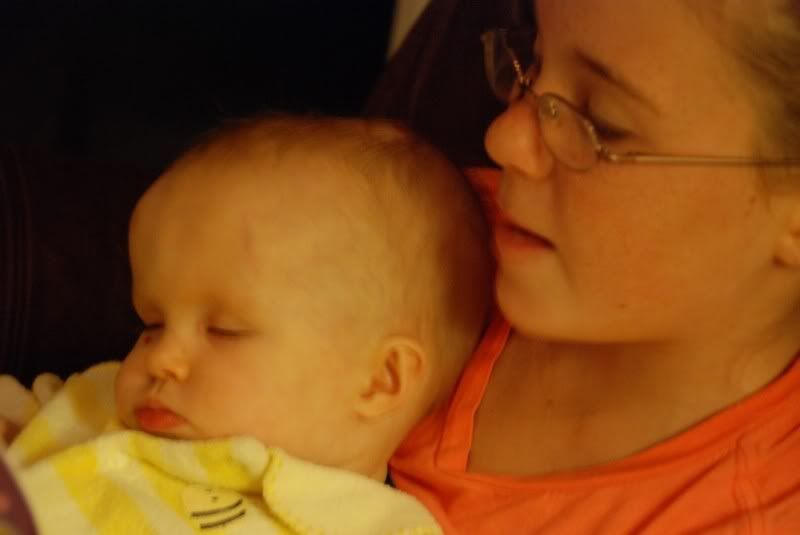 Lily fell asleep during storytime! Her VERY favorite story that even has bells and music on every page! This has never happened in the history of Lily. And she was OUT so Jen carried her upstairs like a heavy sack of potatoes!! So glad Jen took pictures or I wouldnt've believed it myself!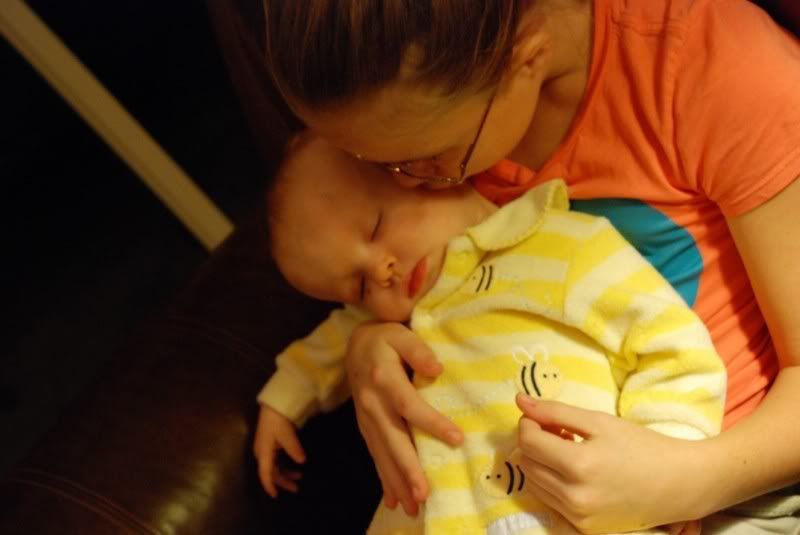 Thank you, thank you, thank you for loving her so much!! Yum, yum, yum!
Taking Lily to the park is so much fun; especially with this weather lately!! Picnics are even better. And there just happened to be a jazz concert at the same time. Lucky us.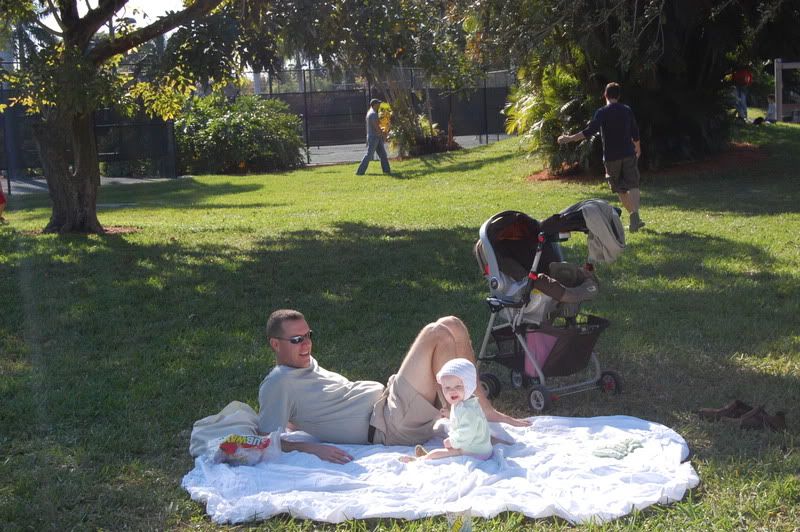 She crawls all over us like we're a jungle gym.
she loves to play, play, play...
And she would swing all day if she could...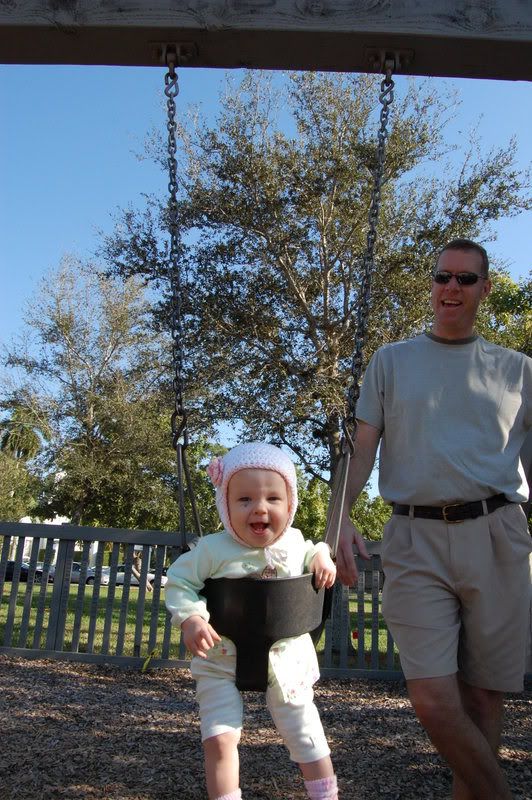 love how they're both making the same expression here...oh my freaky genetics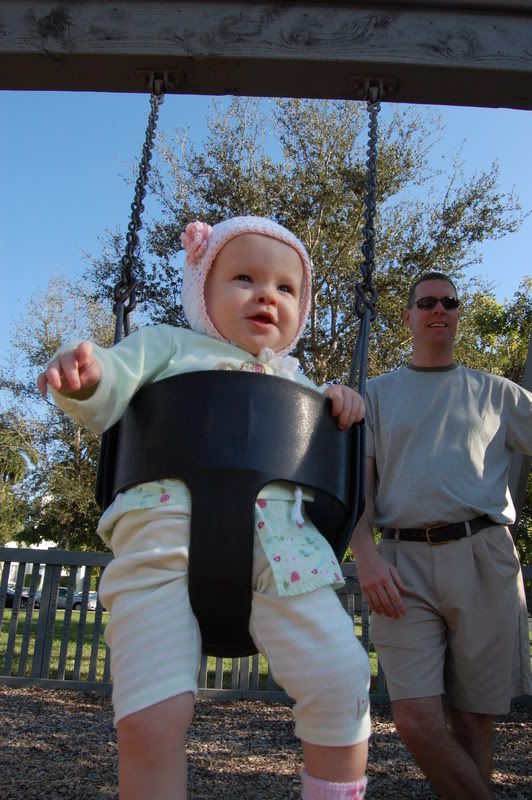 Life is Good! Another understatement!!
xoxo