Is there a job out there where I could digital scrapbook and get paid for it? I think I'd work 100 hours a week and not even realize it because it's just so much fun!! Then I could bring Lily to work with me too!!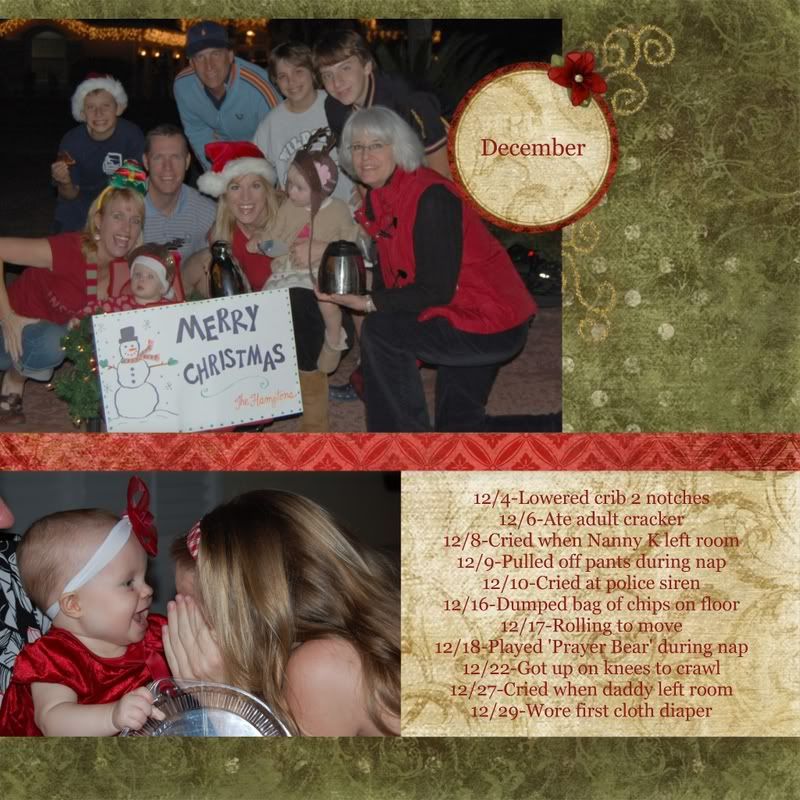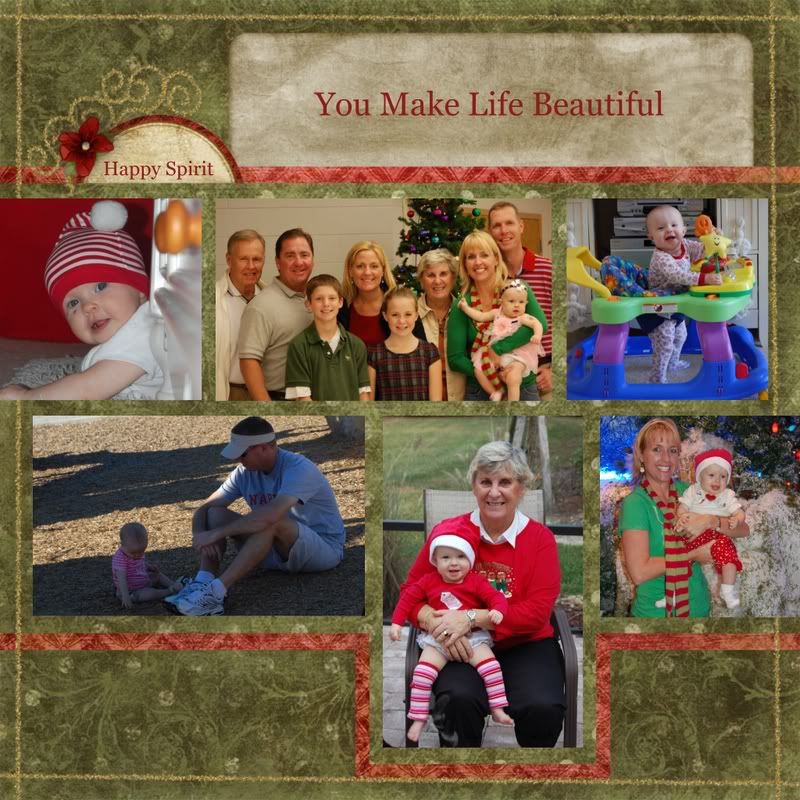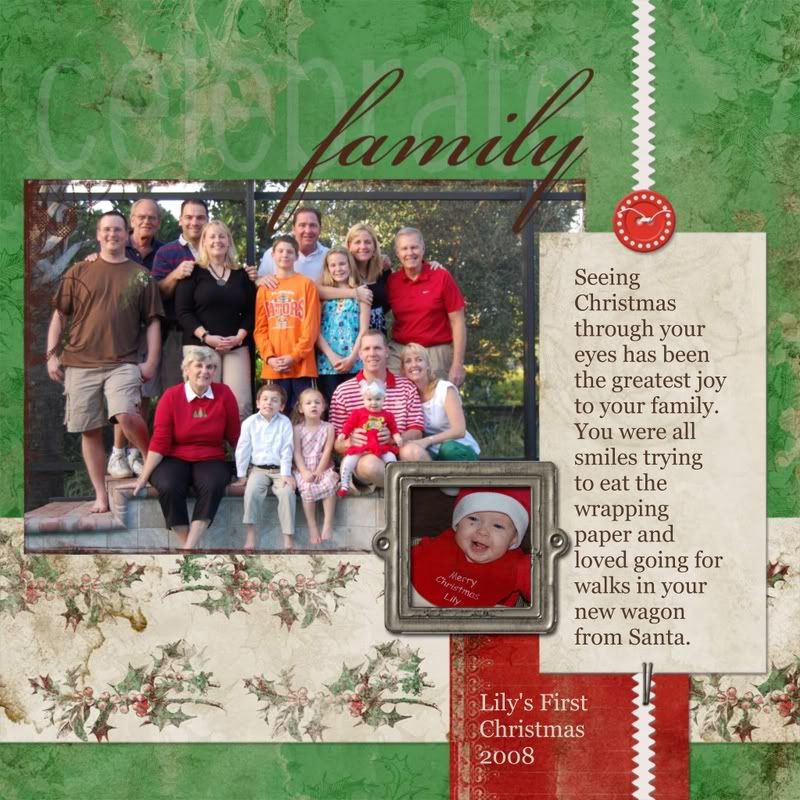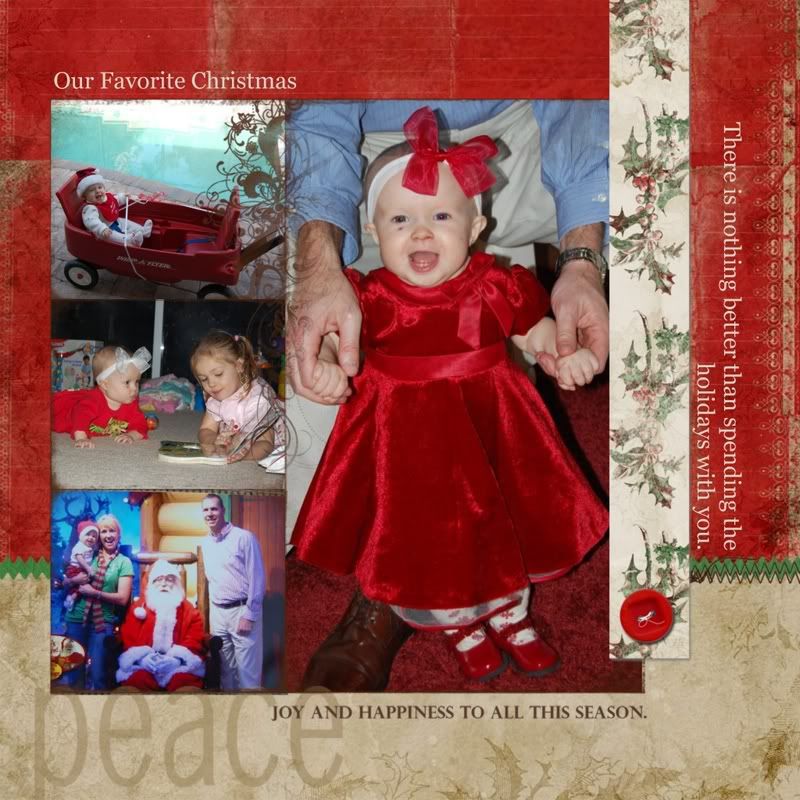 Lily is crawling all over the place and if we put her in another room, she'll crawl straight to the toy box and find her next toy.(cute picture to follow) It's so funny to see her so mobile and thinking about what she wants her next adventure to be!
Lots of fun pictures on the camera still and our Flip Video is coming this week(waiting by the mailbox) so more to come!
Life is Good!