Having a little peanut to follow around made Halloween more fun than ever!! Lily barely knew her costume was even on her. She looked at us so innocently while wearing this contraption that changed her entire appearance!! It stayed on famously all night and the camera was clicking away!!
I'm on another scrap attack! I can't stop!!
Here's Halloween from last night...more pages to come :)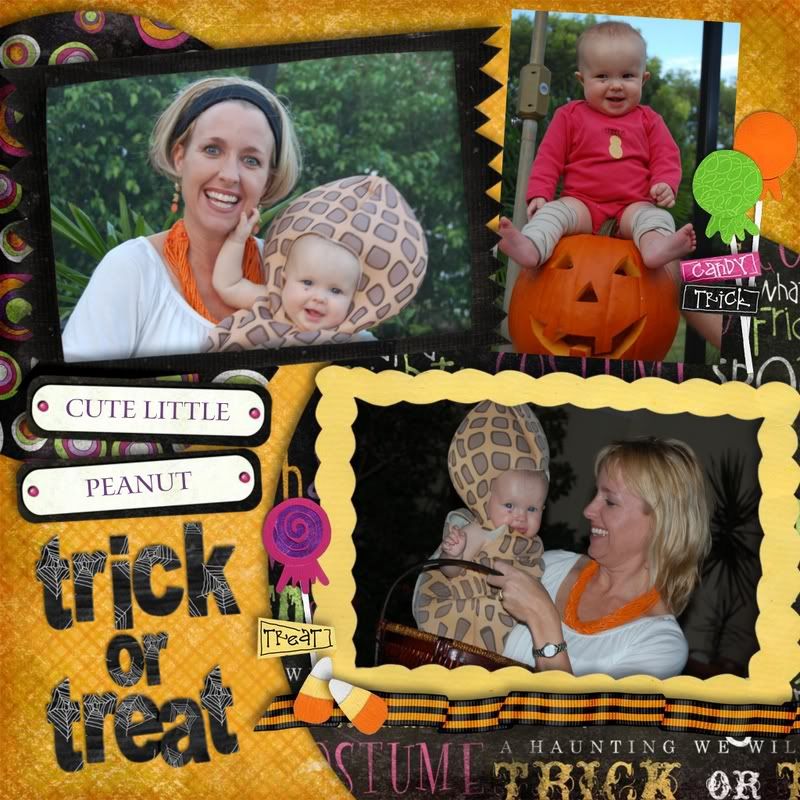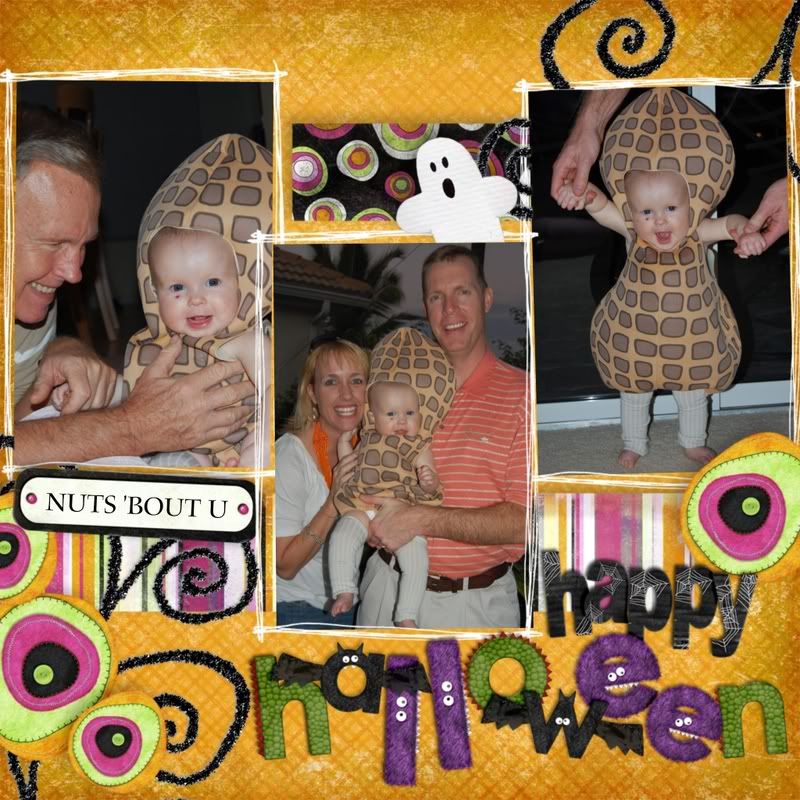 and from the family trip to the pumpkin patch...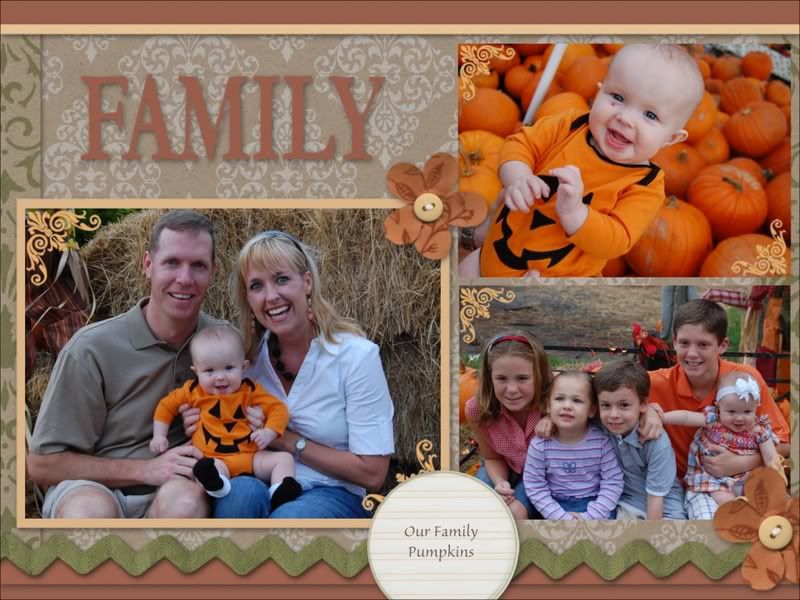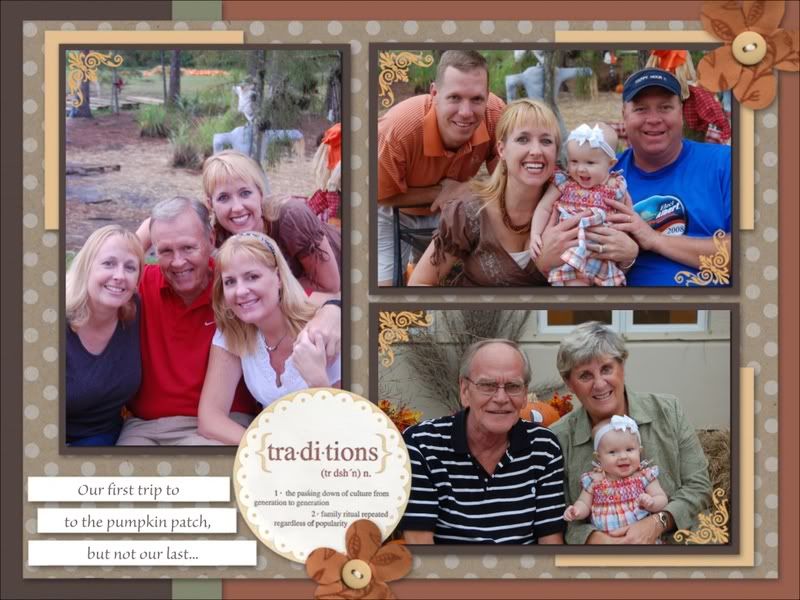 then I realized those were the wrong size for the book I'm working on so I had to do this spread again...(grrr)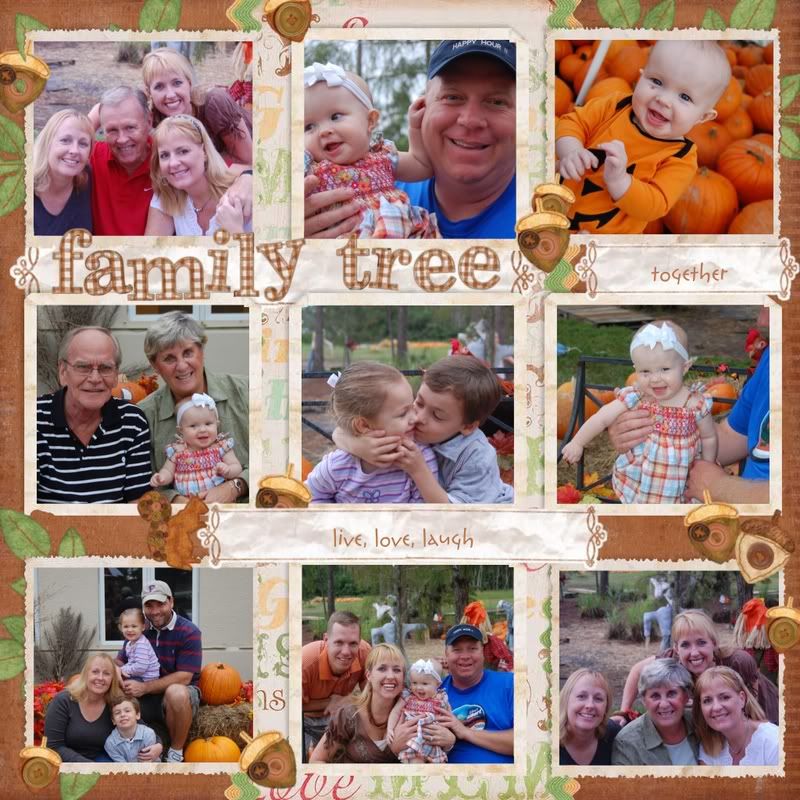 Lily makes the holidays oh so sweet; especially eating all of her candy! :)