7 months old already and it just keeps getting better and better when we didn't think it was possible...
Her 7 month coincided with election day so she had to look the part and it seemed everyone wanted to hold her...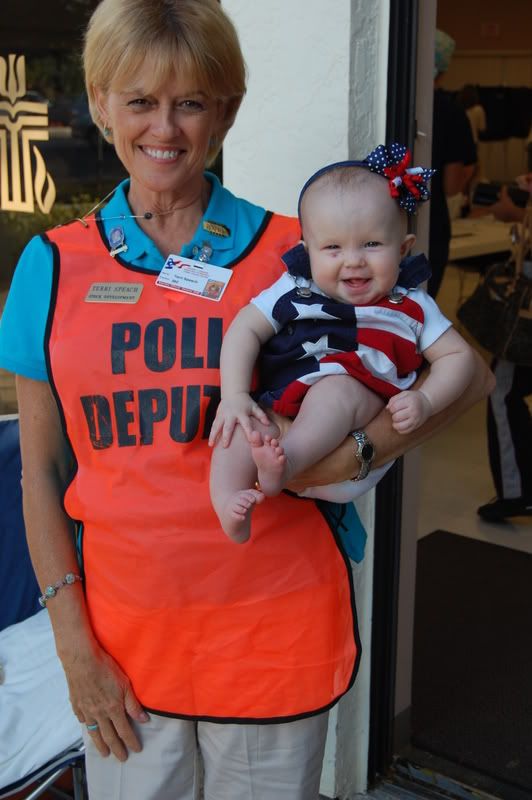 We've come a long way...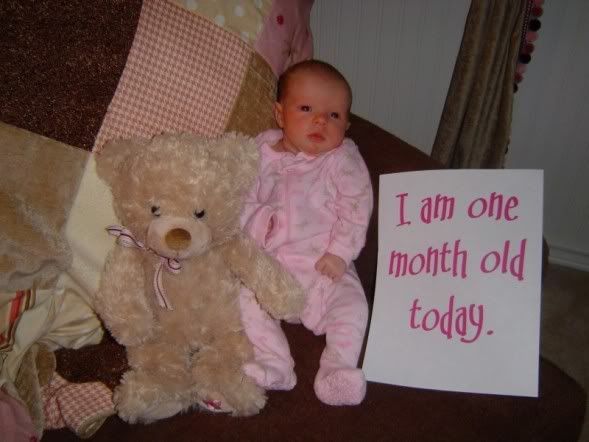 I met
Kelle
at MegaKids to tell her the gender of our baby. I told her to find me in the store and I'd be in a pink chair for a girl and blue chair for a boy. She raced in, ignored the friendly clerk, and searched the store like an adult game of hide and go seek! She found me in a pink chair and we celebrated, screaming in the middle of ths store, jumping up and down,hugging...celebrating not because it was a girl, but because the baby in my belly had just become more real than ever. She was so excited that she bought Lily this adorable dress that has hung in her nursery as a decoration ever since. I never thought it would fit her tiny body, but it now fits like a glove.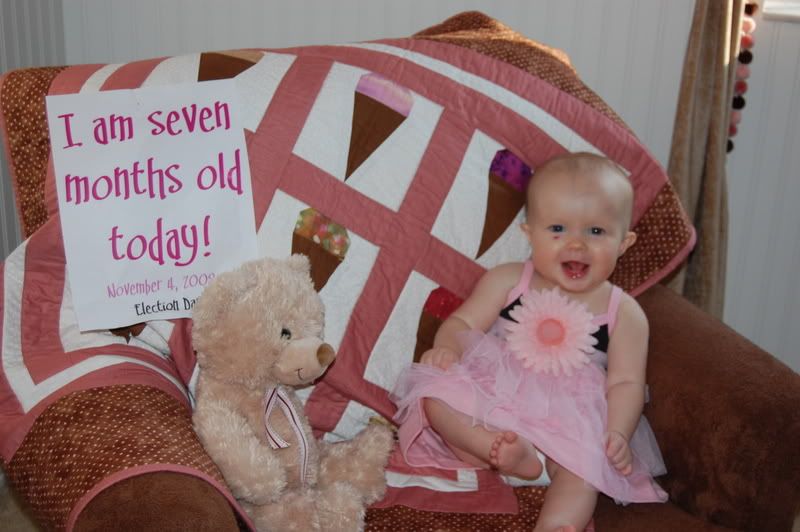 This picture is harder and harder to get every month because Lily is much more mobile and wants to eat everything in sight...especially paper!! She could eat a whole piece of paper if we let her. Then she'd eat the tree it came from.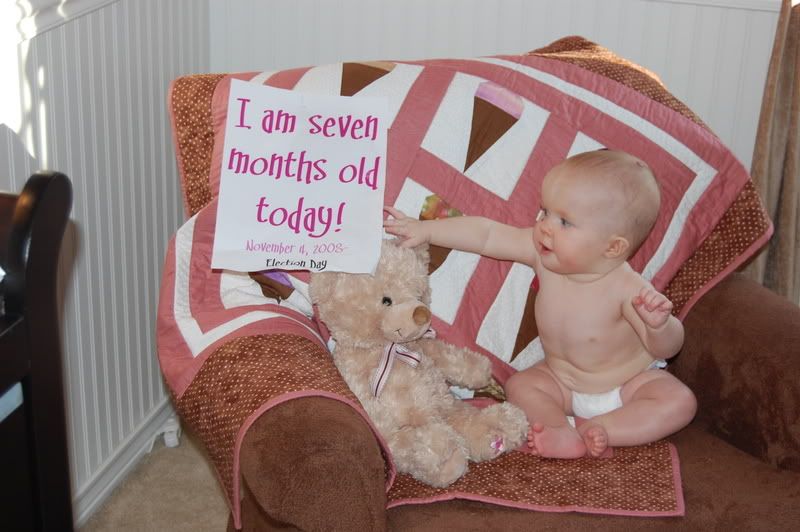 so I gave her this boot as a distraction...(love the inquisitive look)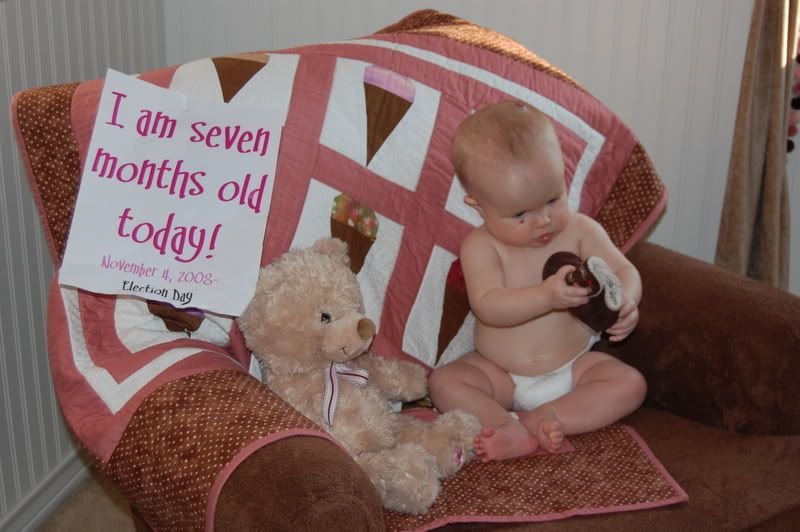 then sang the ABC song for the millionth time which always gets a smile.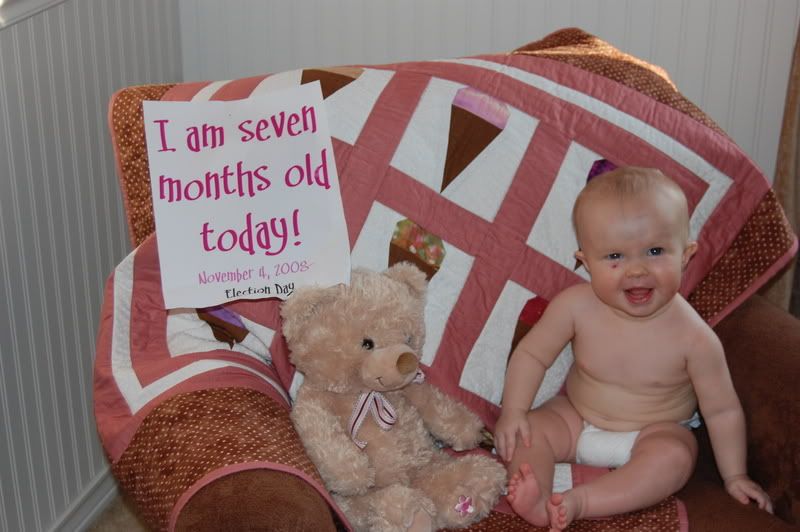 Here's what Lily may look like as an adult...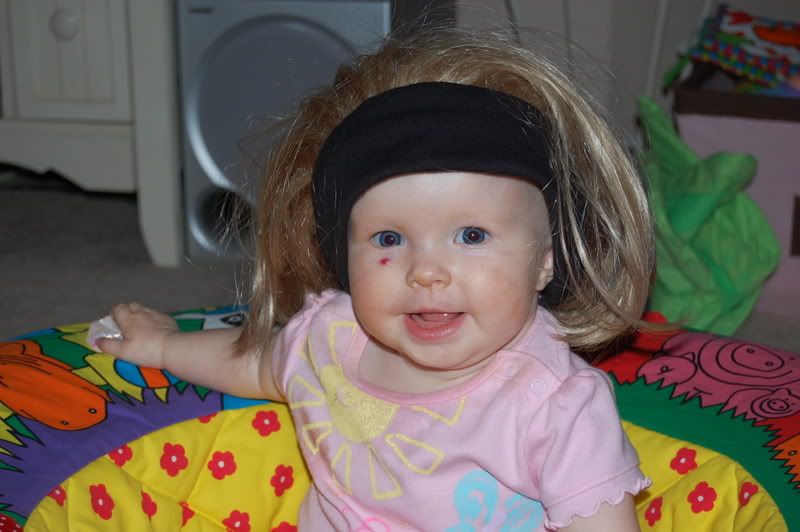 This pic is for Jen because she says she
almost
likes Lily's serious face because she's always so smiley.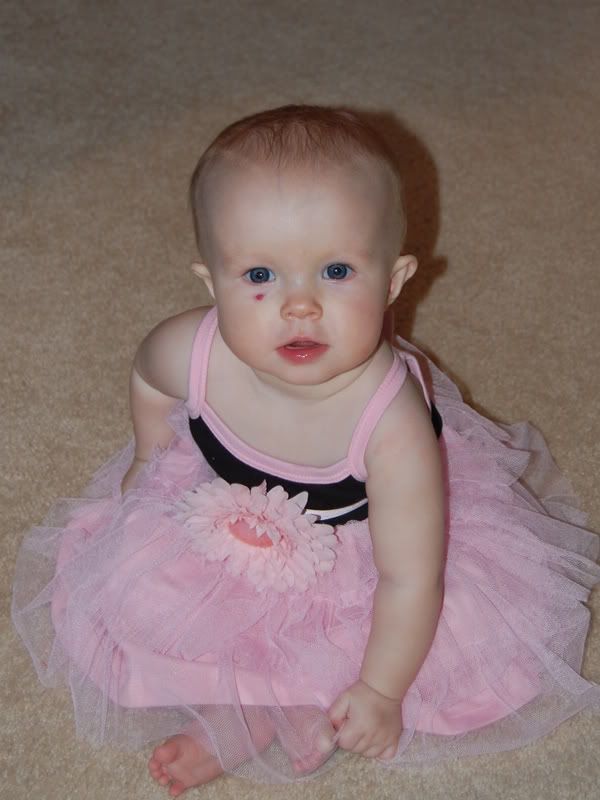 I think this is still might be my favorite...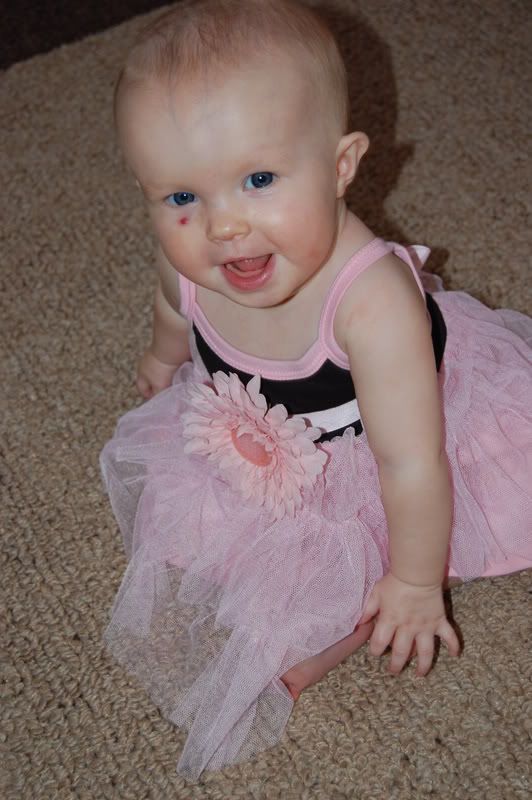 This is not an optical illusion...no string or fishing line was used to produce this picture. I have to rub my eyes and look again because it doesnt seem real...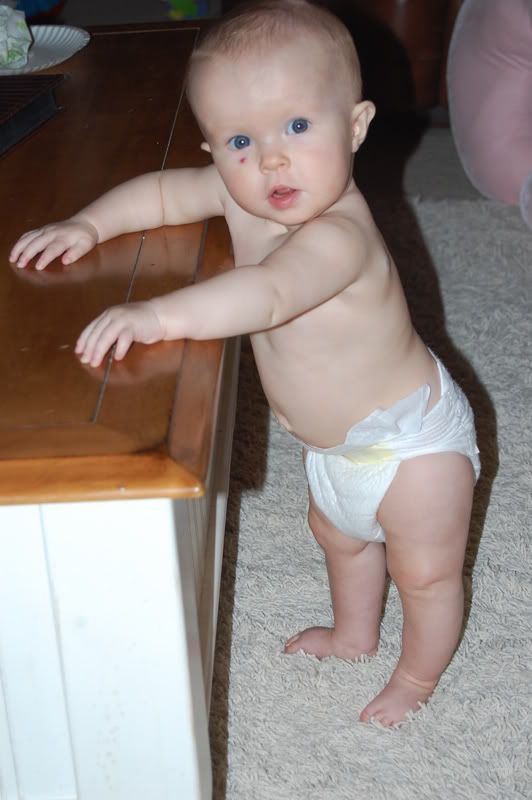 She seems to be going through a personality growth spurt where she's showing us more of herself everyday. I went to 2 doctors for "Stretchy Heart Syndrome" because my symptoms are becoming more severe with each day. David is almost bedridden with his case. They said there is no known cure and symptoms will only worsen with time.
Life is good.