We're flying to SC today to spend Turkey Day with David's family. I don't even like to call them "David's family" because they feel like mine too. I don't like to compartmentalize the 2 families; especially because they all get along so famously. Here's the rundown of our family in SC and who Lily will be loved on for 6 straight days! Some she'll meeting for the first time. This is my favorite picture of the Hutcheson Herd. It was taken in 2005: we're all huddled up in the cold and you can just feel the love. I think we'll have to have a reshoot and include one more "Little Person".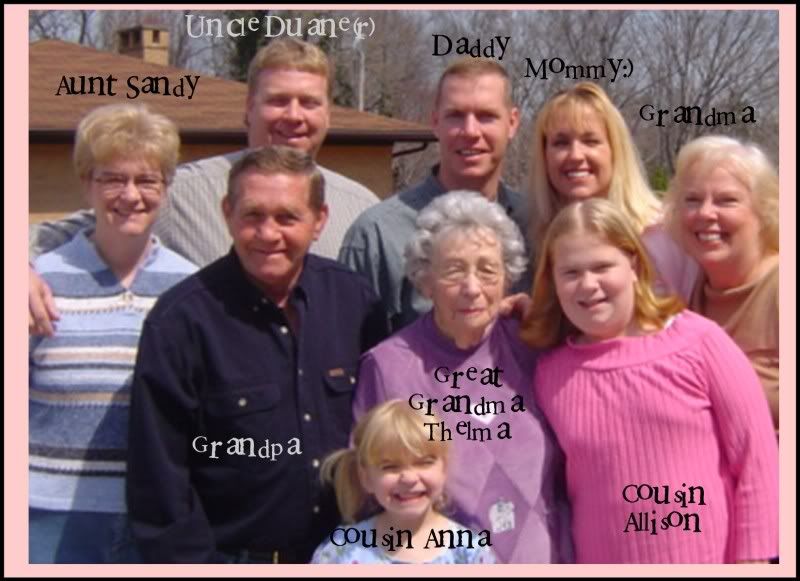 For the first time, she'll be meeting her cousins, Aunt Sandy and even her great Grandmother Thelma who is the ripe young age of 96. Can't wait to see her on the Smuckers jar with Willard Scott in 4 years!!
These people ooze niceness! They would do anything for anyone at anytime. Truly. They check the blog like stalkers. Nice stalkers tho. Not crazy-drive-by-your-house-at-midnight stalkers. Just crazy in love with their "Little Tater". Lily has more nicknames that a high school football player.
See you guys in a couple of hours!!
x
o
x
o
Happy (early) Thanksgiving to all!!
Life is really Good!