Look what we found at the pumpkin patch last week...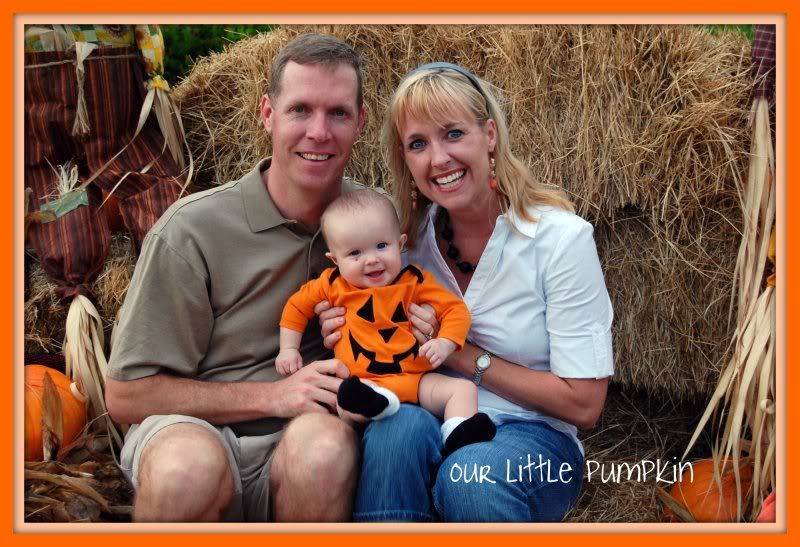 She started to blend in with the other cute pumpkins...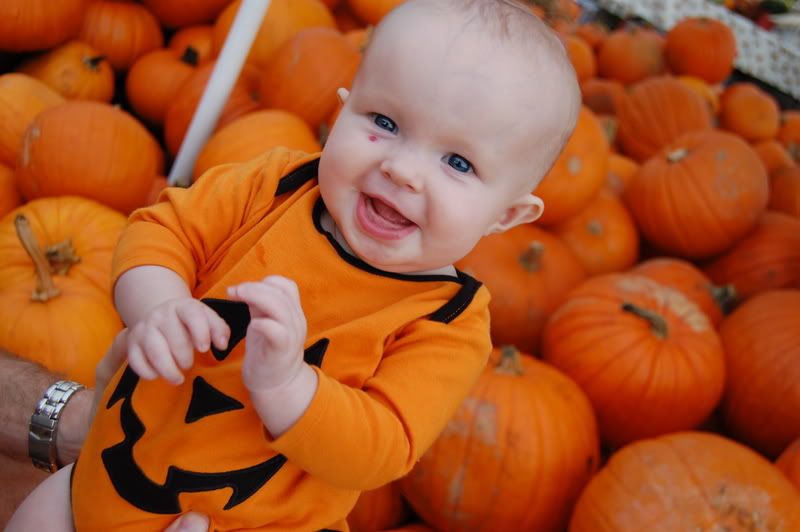 But we knew there was only one we wanted...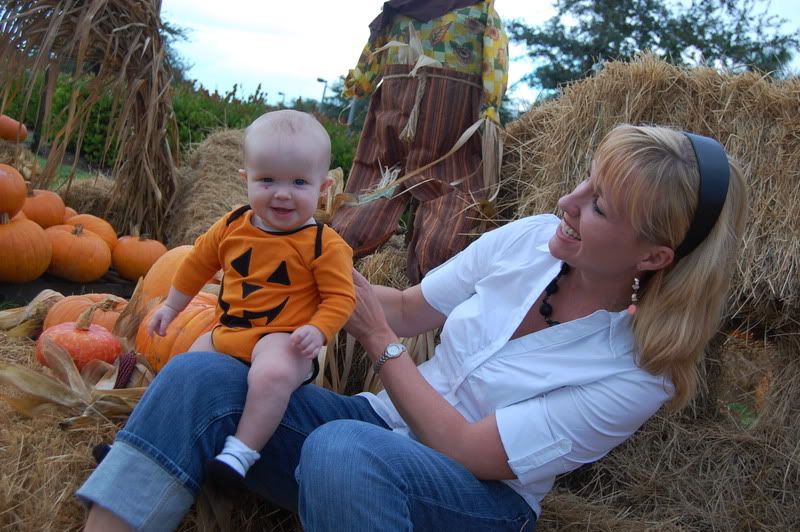 and she agreed too...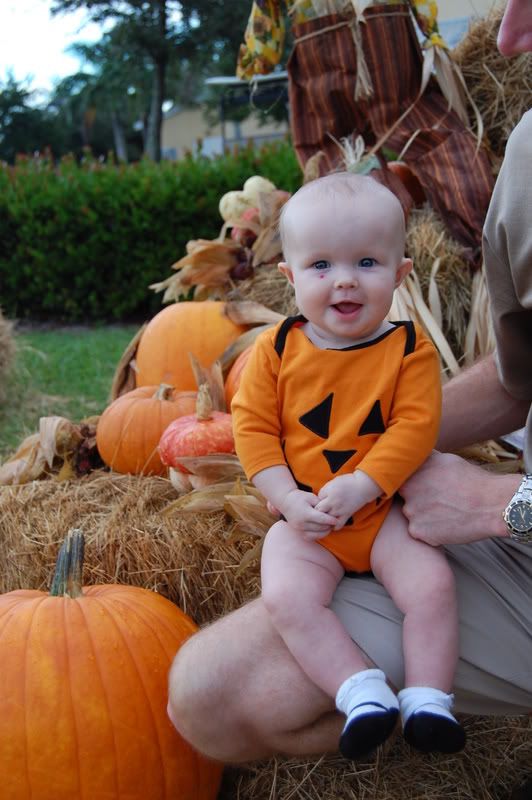 and wasn't even scared of the scarecrows...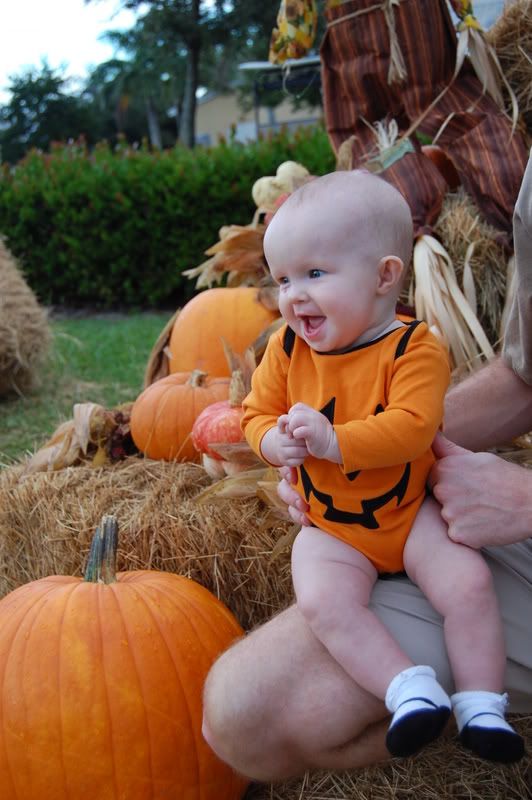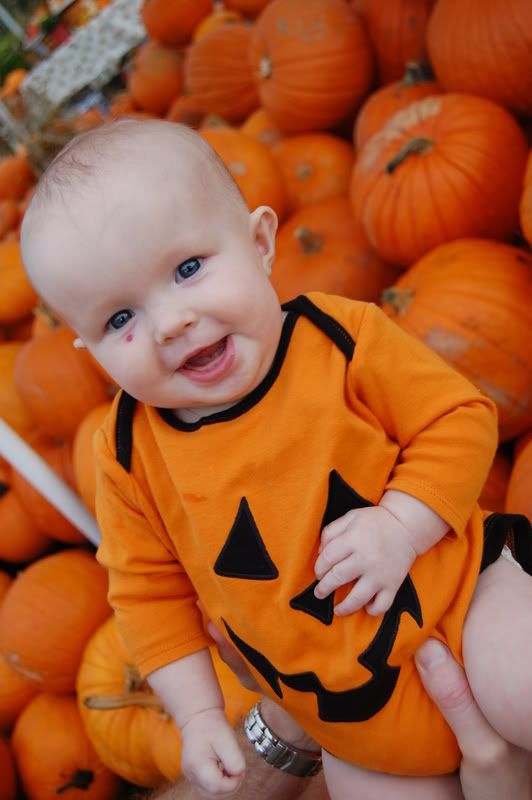 On another note, it's hard to read books to Lily because she grabs hold of the book and won't stop until it's placed firmly in her mouth. We have to get creative with our reading time...David is trying to sneak up behind her to read to her...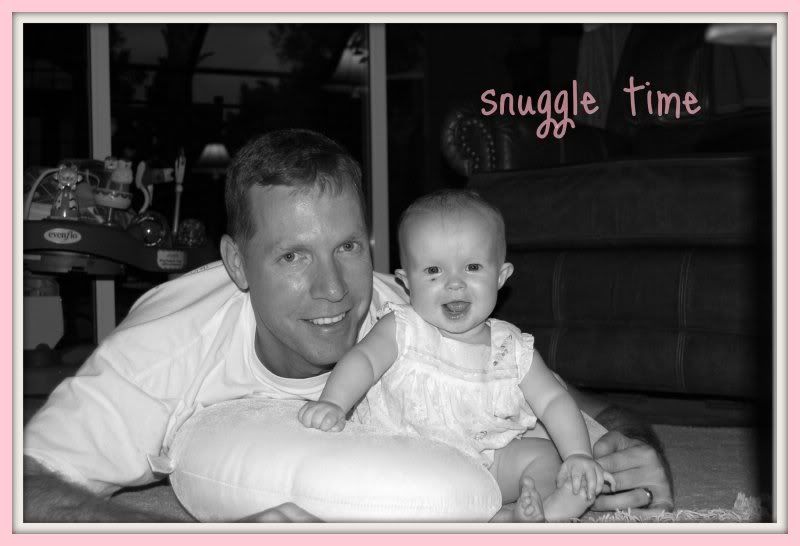 it almost worked until she fell face forward trying to reach the book...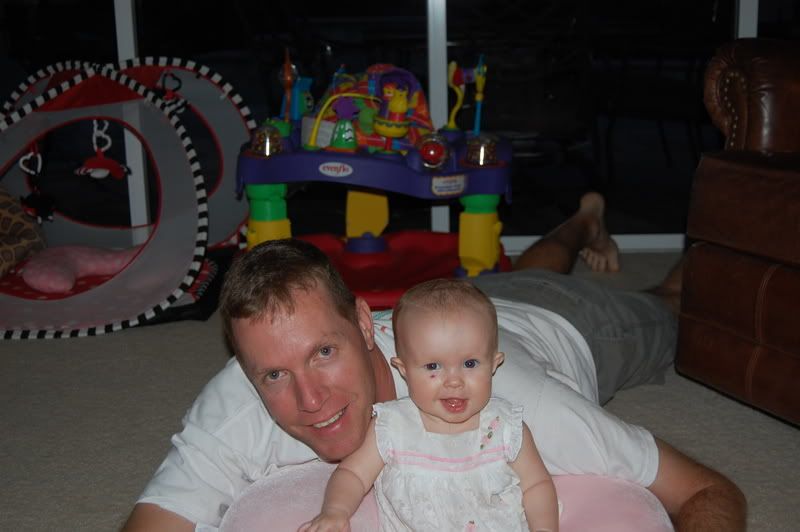 oh and she just started saying "da-da" which doesn't surprise me because David has been training her to say that since Lily was in the womb!! So cute!
David and I planted flowers this weekend. It was my first gardening experience, but David could tinker in the yard for hours ...or even days!! Sometimes I have to call him in like he's a kid playing stick ball in the street!!
We planted these flowers in honor of Lily's baptism
this weekend
. She'll be wearing the same christening dress that my sisters and I wore 35+ years ago! We'll walk down the same church aisle that David and I walked as a married couple 7 years to the day. What a moment it'll be!
Lily even helped us plant her flowers!!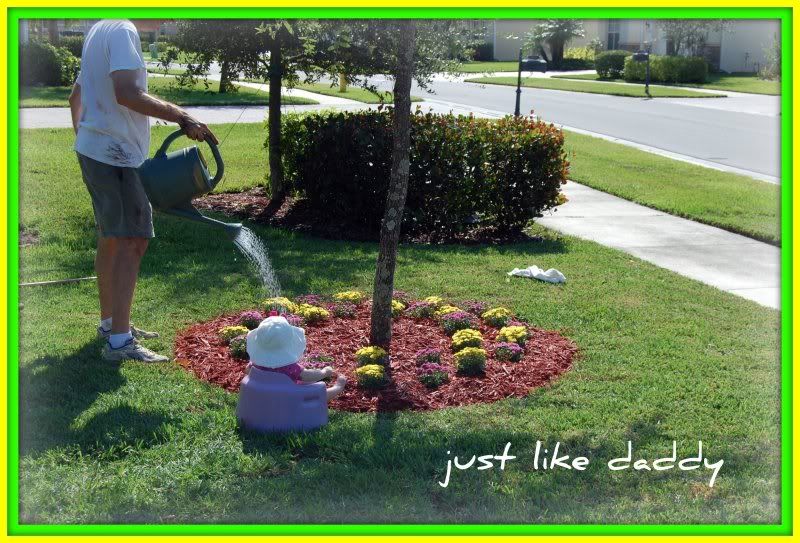 she's so proud of her new flowers...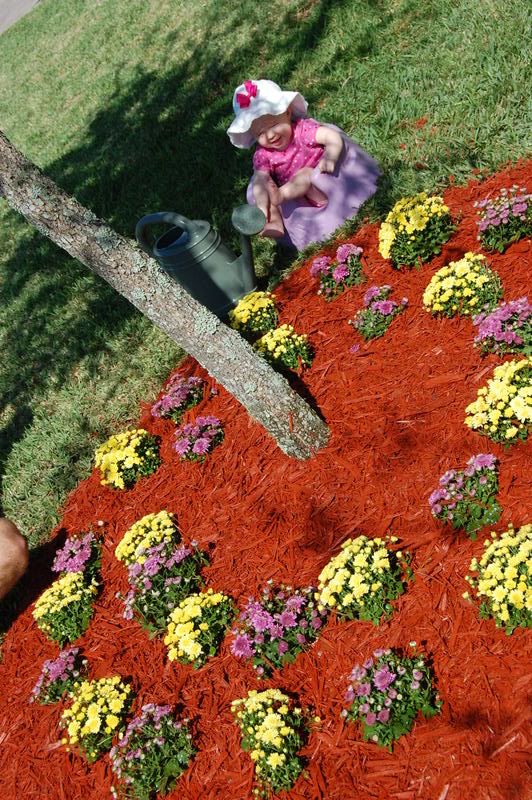 How can a mere 15 pounds bring so much joy into our lives?
Life is really good!