Here are some pictures taken the last week or 2. I still stutter her age when people ask me how old Lily is. It just doesn't seem natural to say "oh I have a 6 month old"
Still waiting for all this sink in.
Here she is in her Sunday best looking like she's jamming out dancing...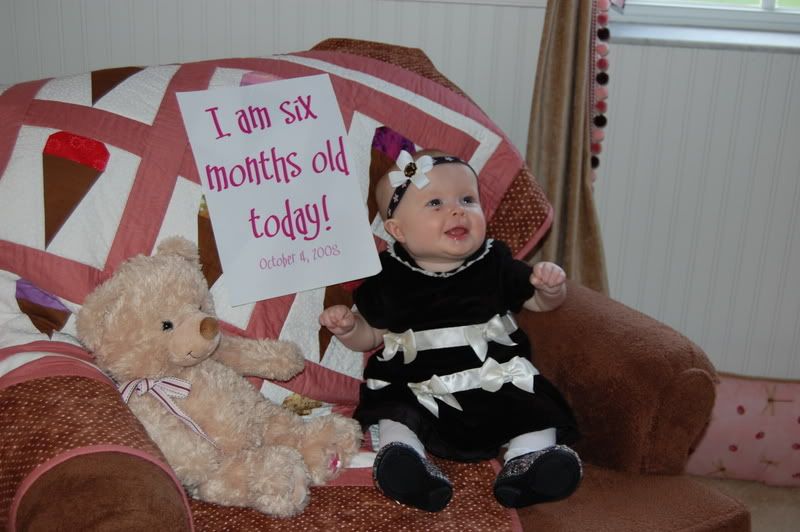 All smiles...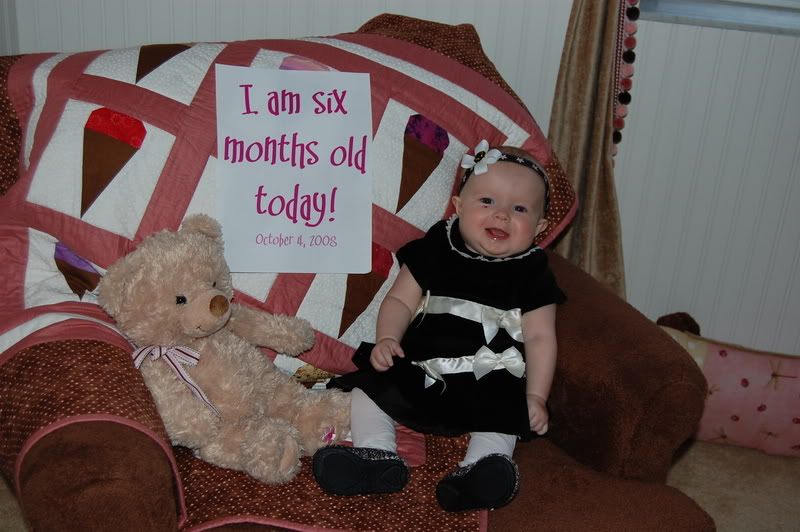 This is my ALL-TIME favorite outfit of hers...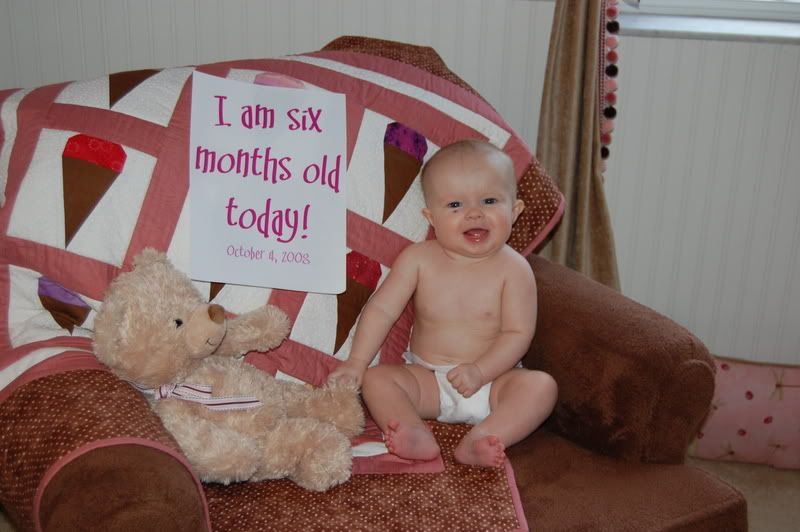 There's nothing like her hanging out in just her diaper. Makes her body parts more edible!!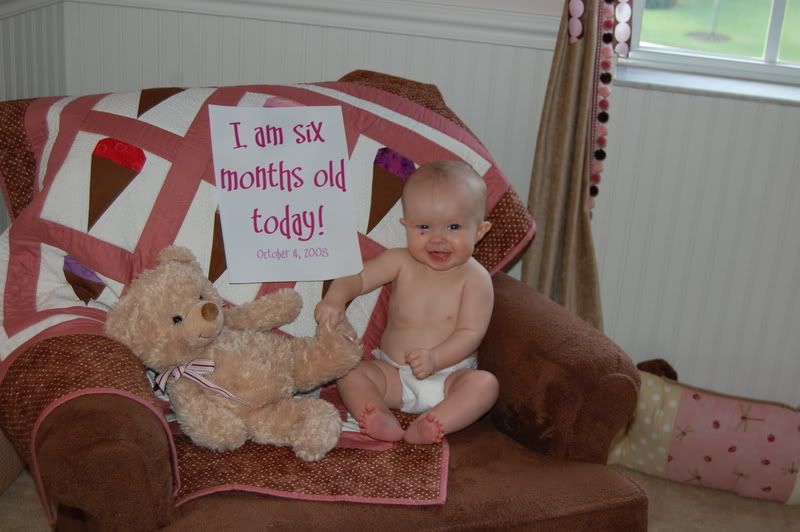 On a whim, we tried her in a restaurant high chair on her 1/2 year bday. She did amazingly well except she wanted to eat the table. I tried it myself, but didn't see the attraction. (high chair cover used everytime after this)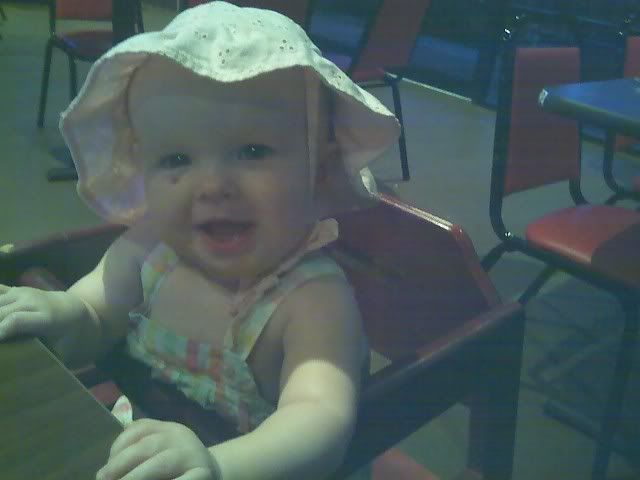 Walking around the grocery store with Lily in the shopping cart is a new phenomenon that just began. It is so much fun! She turns boring errands like going to Publix feel like I'm at Disney World. Just don't try to get that shopping list out of her hand or there could be a major meltdown in seconds!! She holds onto it like her life depends on it!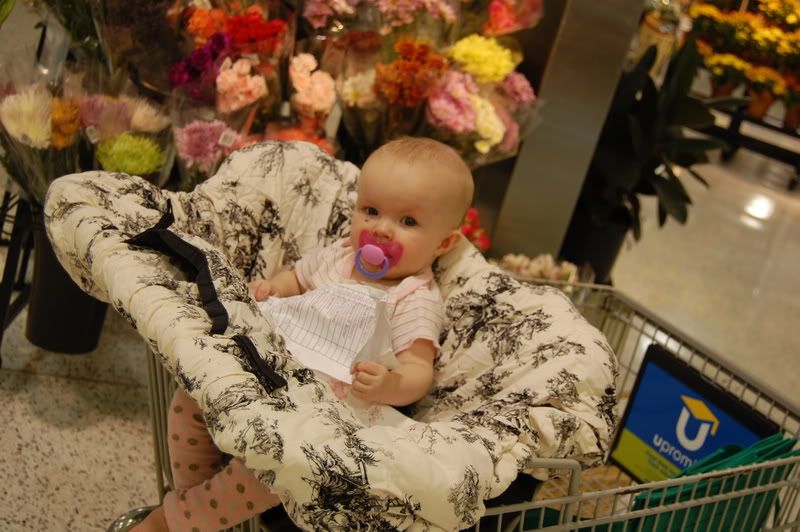 Hard to keep her balance the entire time. Nanny K came to the rescue by propping her head up with the blanket. We just happened to run into her at Publix and she pulled this blanket out of her bag of tricks. Her super cape is always on....protecting her little one. So lucky!!
(please note the deteriorating shopping list)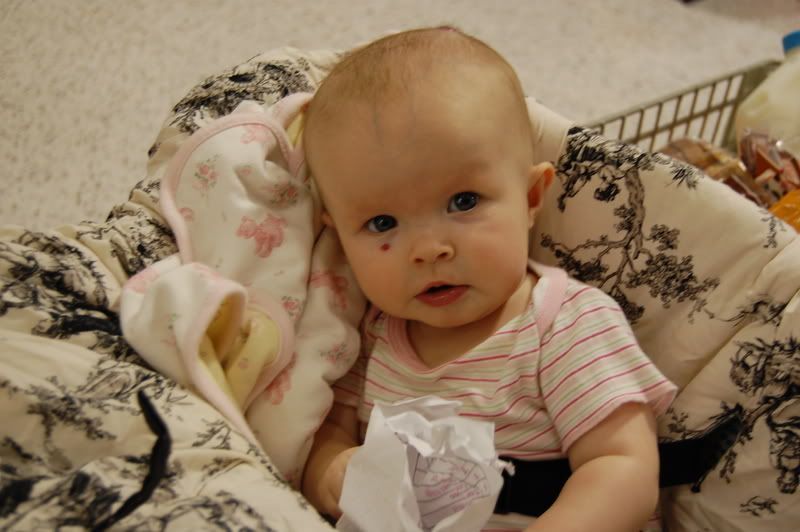 First bite of solids!! Boy, does this girl love to eat! She scarfs whatever you put in front of her. Tried carrots first because I thought the pictures would be really good with food all over her face, but it started to look like blood so I turned it into black and white...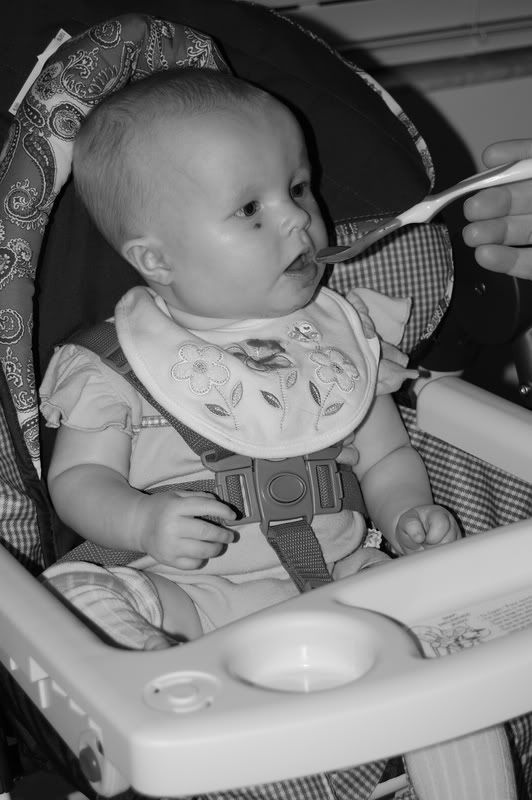 I love when she bites her lips like this.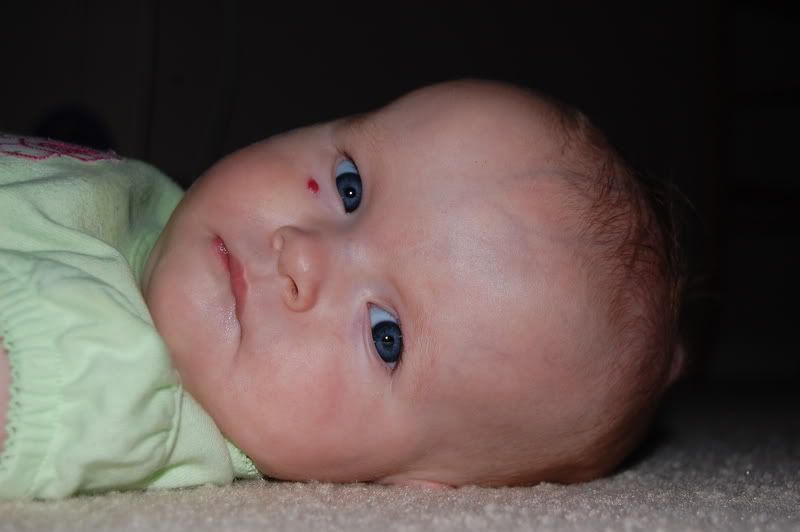 Pre-crawling stance...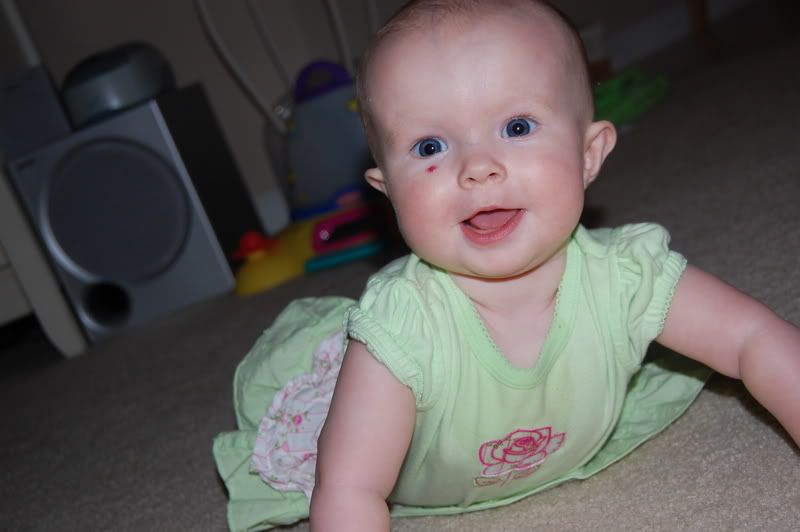 She'll be on her way in no time.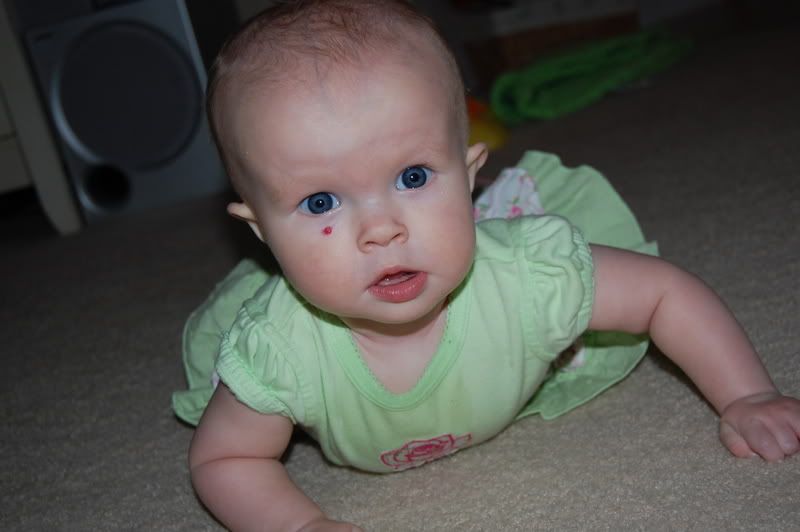 I knew it'd be this good, but never
this
good.