Lily's first 4th of July was wonderful! We took her to the beach, watched sunset and enjoyed fireworks by the pier. She was awake during the fireworks, but didn't seem mesmerized by them like I thought she would be. She was busy looking everywhere, but in the sky!







This special holiday was also fell on her 3 month birthday!!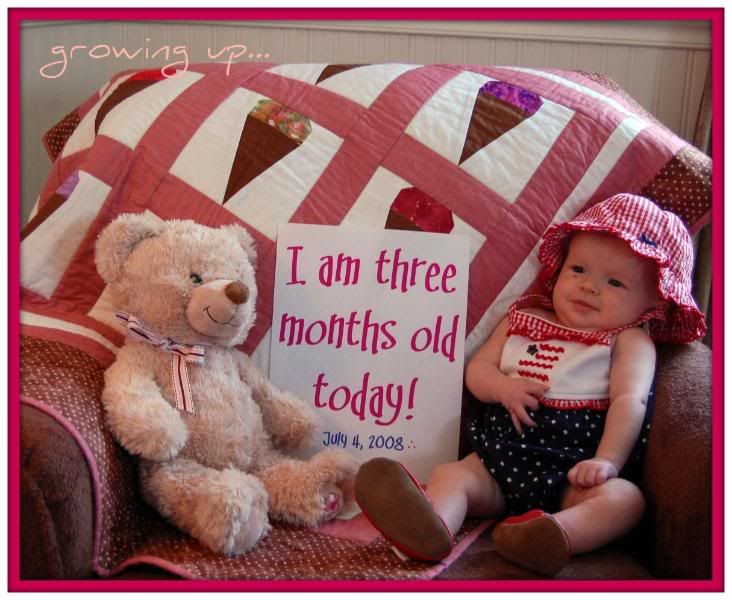 I love this smile...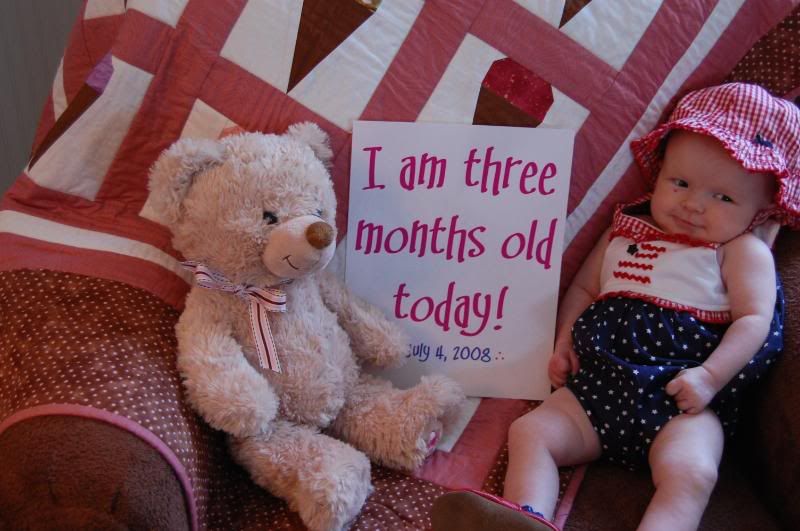 and this smile too...







oh and there's also this one...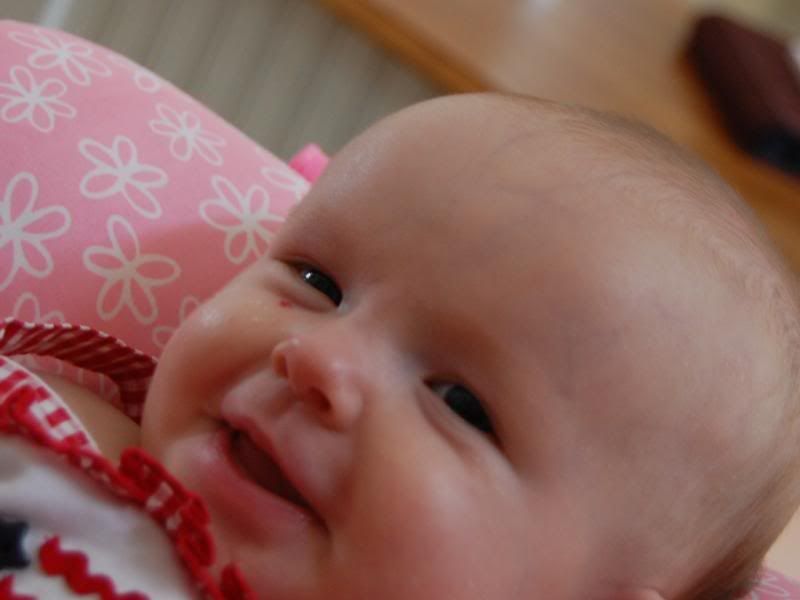 and this one...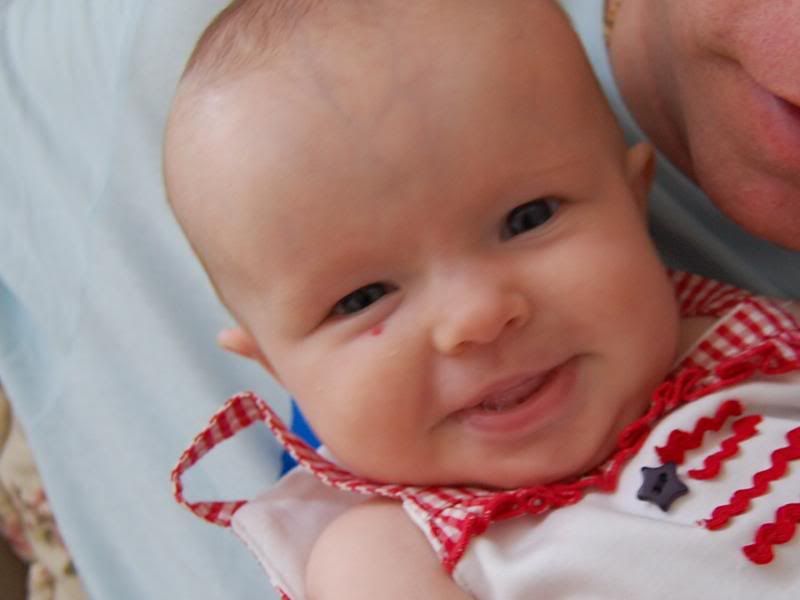 don't forget about this one...









happy times at the beach....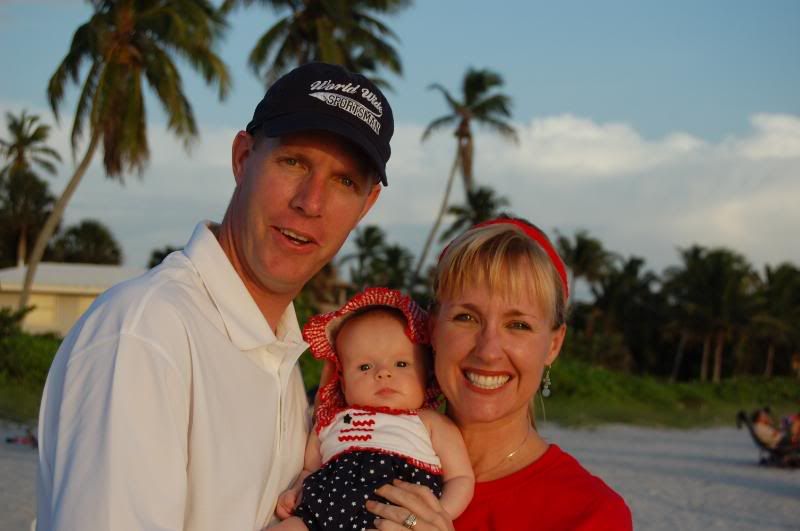 uh oh! We have a code 9-8-3-2 problem with the photo shoot...someone turned off the lights!!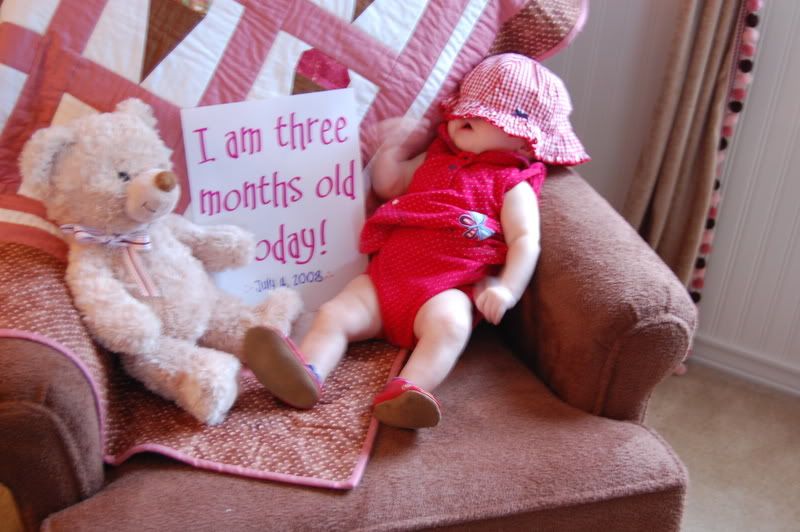 What a beautiful sight....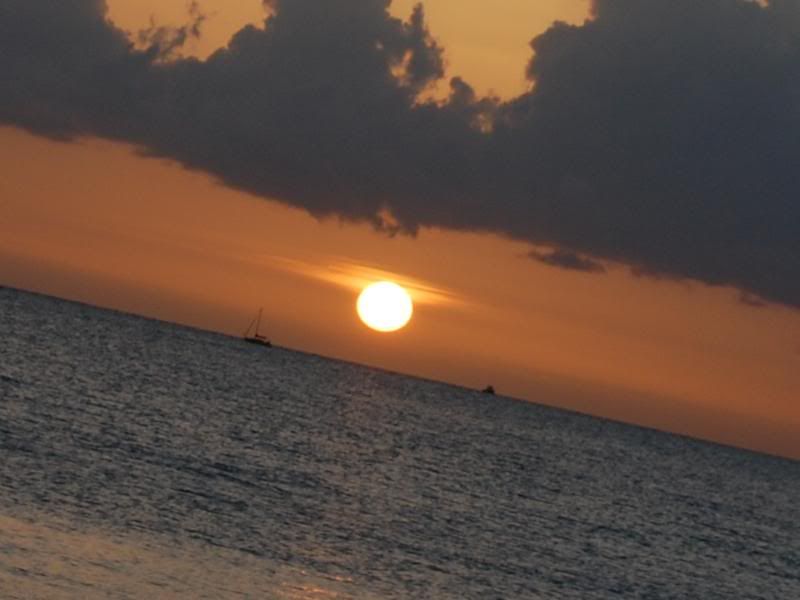 Even her shoes were patriotic....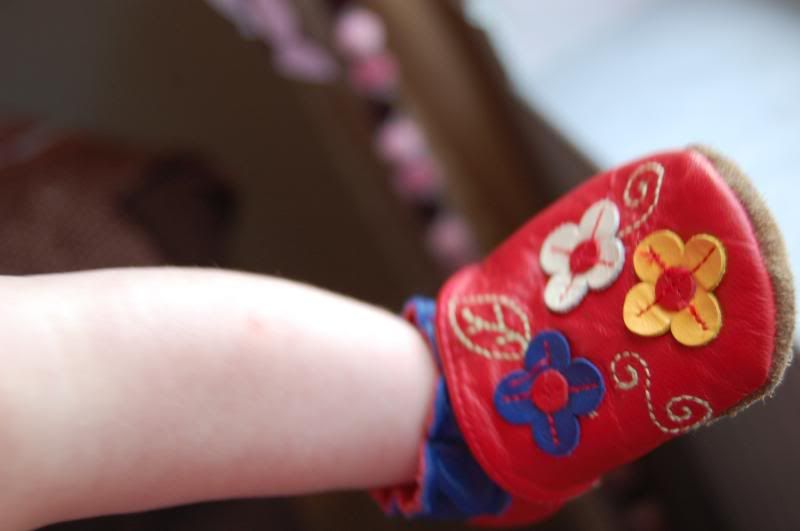 Cousins having fun together....Lily can't wait to join them someday soon! Love the train!!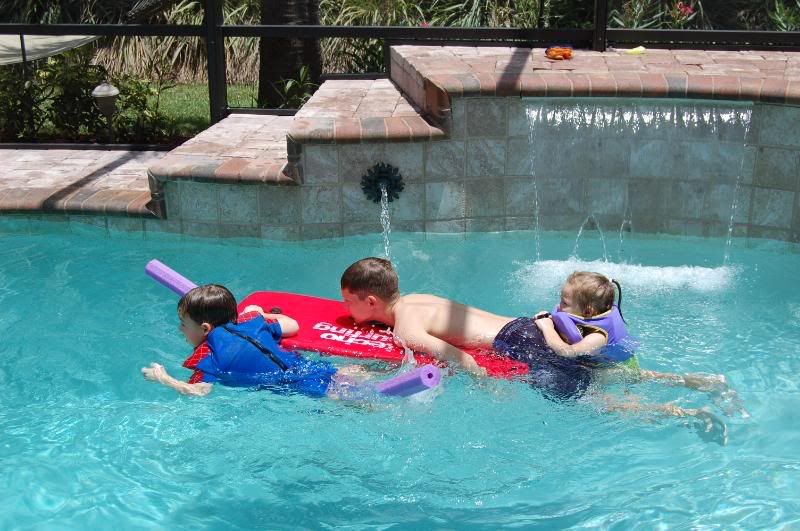 Playing with Daddy! Love this backdrop! Good idea Jen!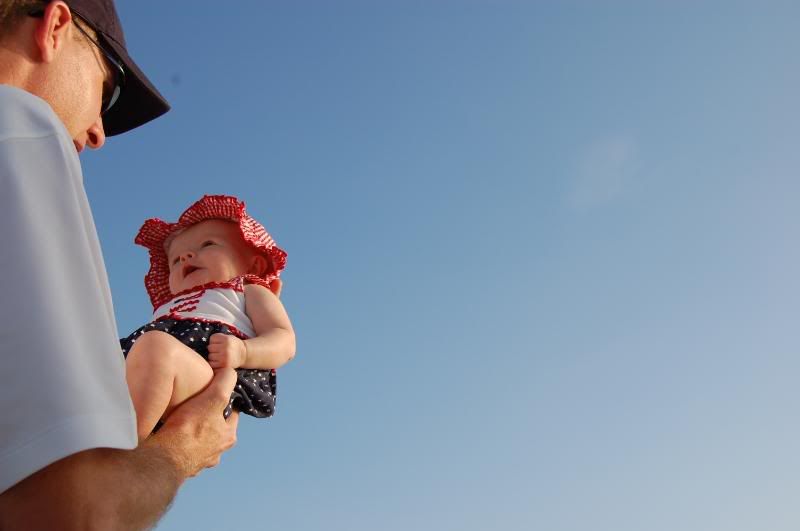 She's so content on Daddy's shoulder. I think she likes being up high. She also will be featured on "America's Got Talent" because she can put her WHOLE fist in her mouth at once!!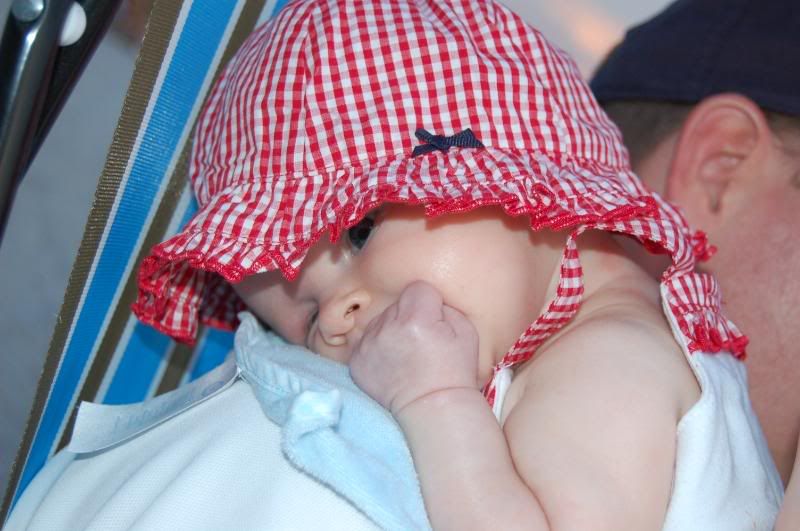 Sissies enjoying this weather at the water park!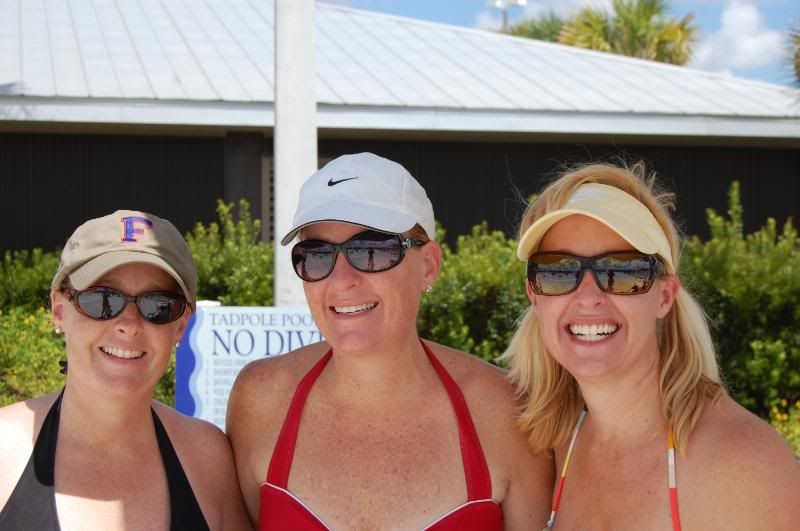 I think she's tired of the 3 month photo shoot....






But this shot takes the cake!!! You won't believe this picture! She was cooing, kicking and flailing her arms during the photo shoot. I just happened to catch her "mid-flail" and she turned out looking just like a doll. Like the kind of doll you'd find at Target sitting on the shelf. Except this one is priceless.....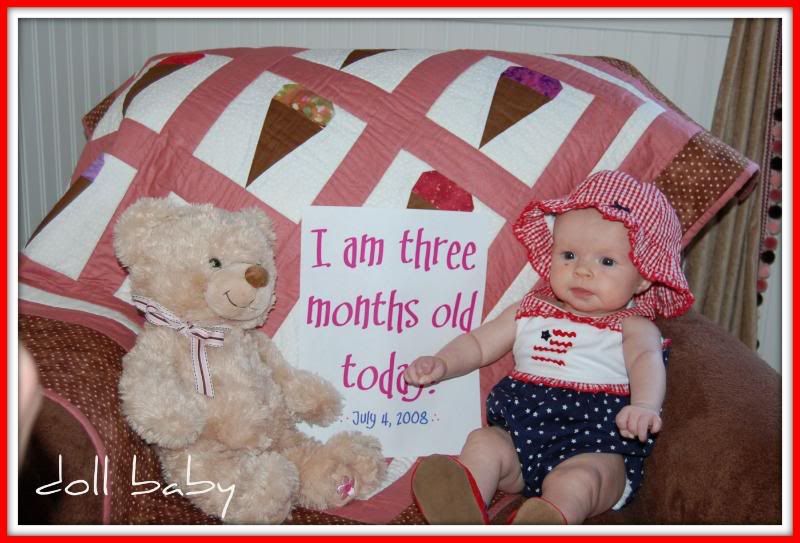 On another note...in case you missed it on the last post, the famous Kelle Hampton that I always brag about and show off her work on this blog is going public!! I know most of you feel like you know her because she's mentioned on this blog so much, but now you can have your very own photo shoot with her and her amazing talent! There is no one like her. Truly!! I told her I want to get her DNA checked because she's ultra-human with her talents!! Sign up now!


http://www.kellehamptonphotography.com/