David's parents flew in from SC to meet Lily for the first time and it was a memory making weekend for everyone!! David picked them up from the airport after work and Larry said "Driver, bring me to Lily!" tee hee.

They brought so much love from SC that our house is feeling emptier now that they're gone. Lily was given more kisses and hugs then she knew what to do with this weekend!! It brought tears to my eyes to see them loving on her so much when they prayed their little hearts out to bring her here!!

(not sure why Lily looks fake in this picture? lol)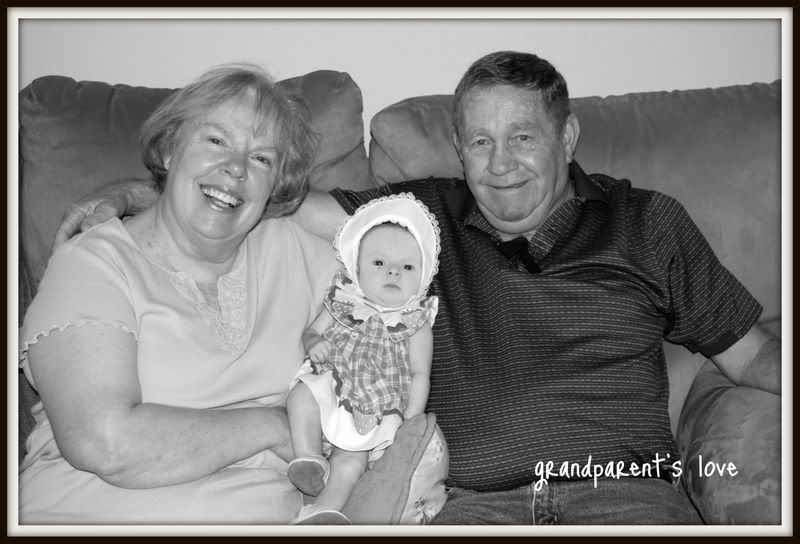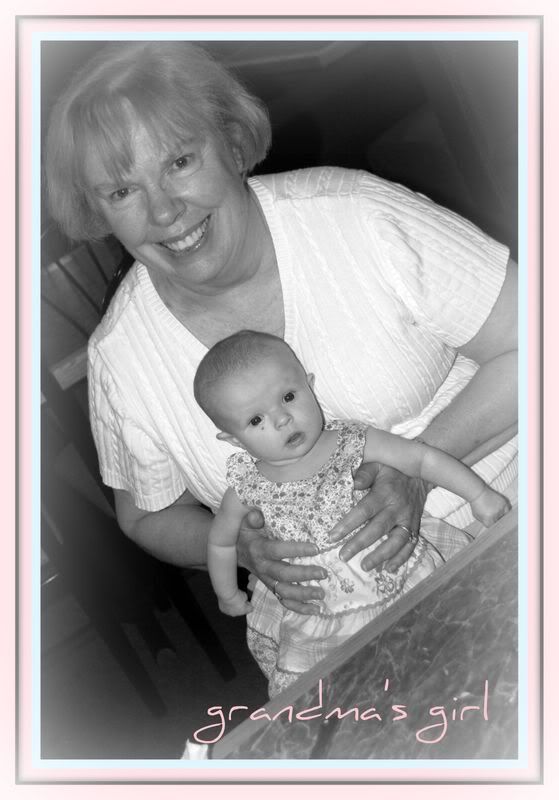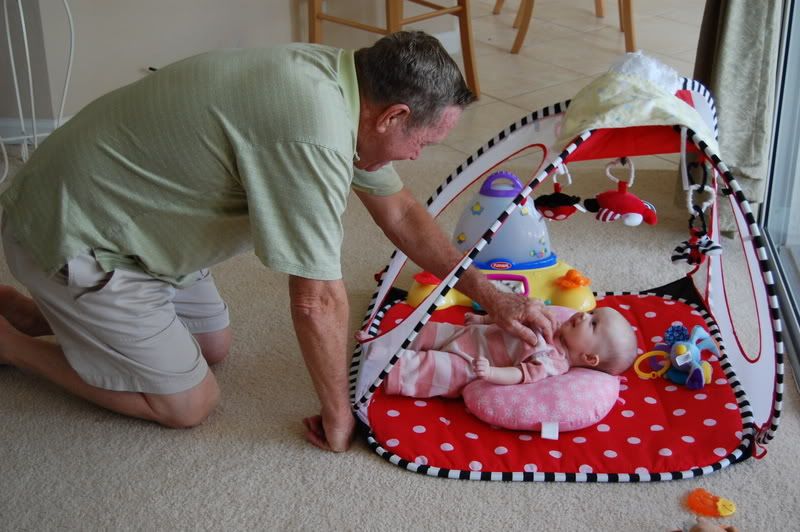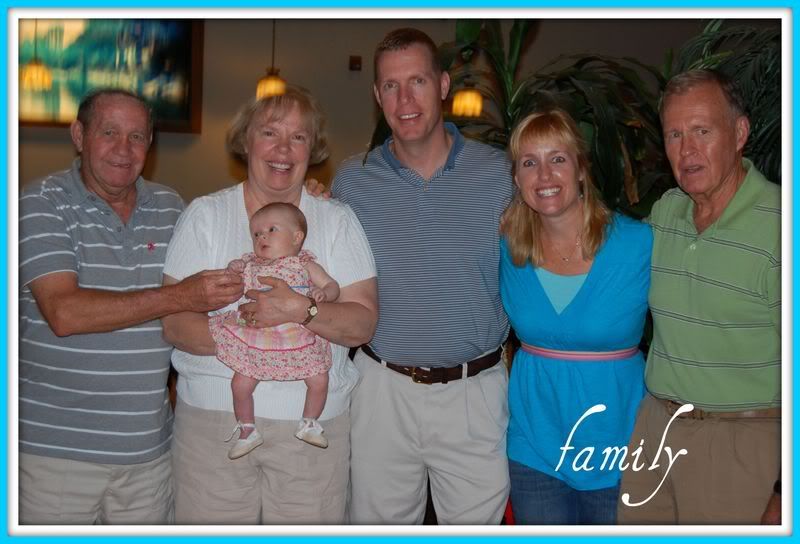 I had some fun with the self timer on my new camera....(I'm out of breath in this picture-teehee)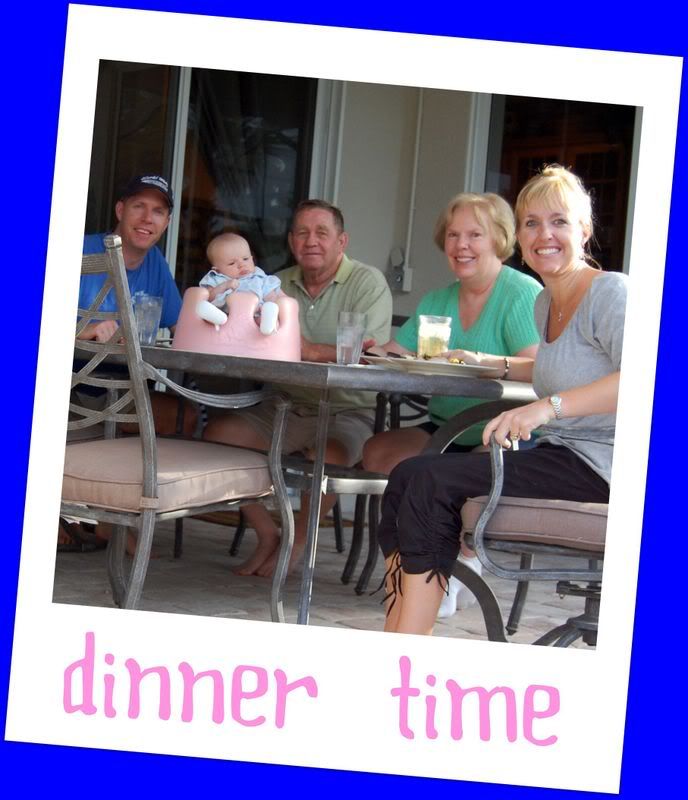 More self timer pictures :)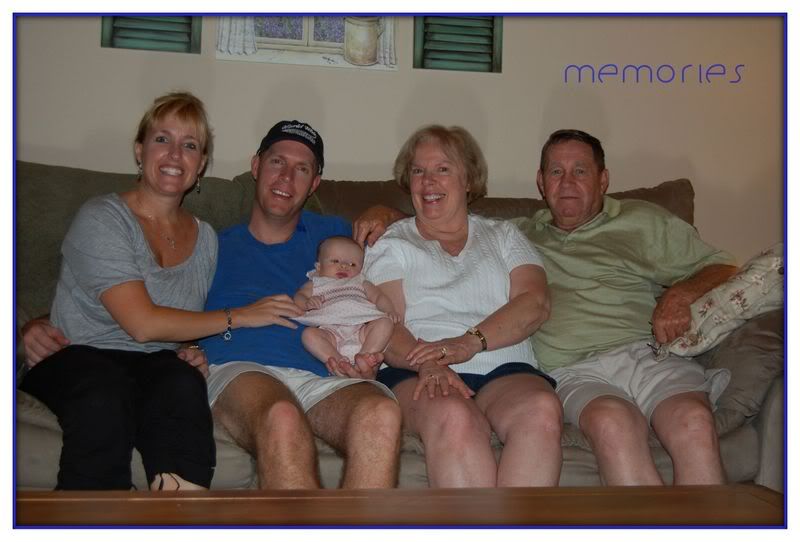 family fun in the water....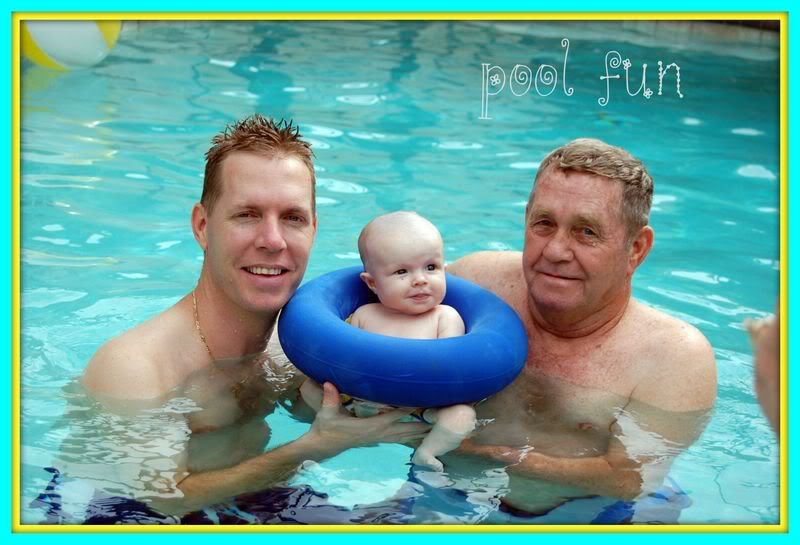 Lily loves books; she listens intently, swats her hands at the pages and stares at every page like she is taking it all in; she especially loves it when grandpa and grandma reads them to her:)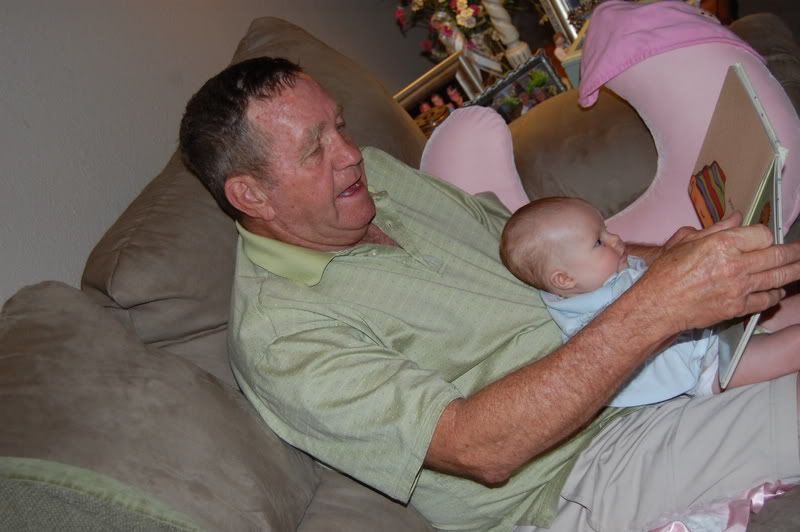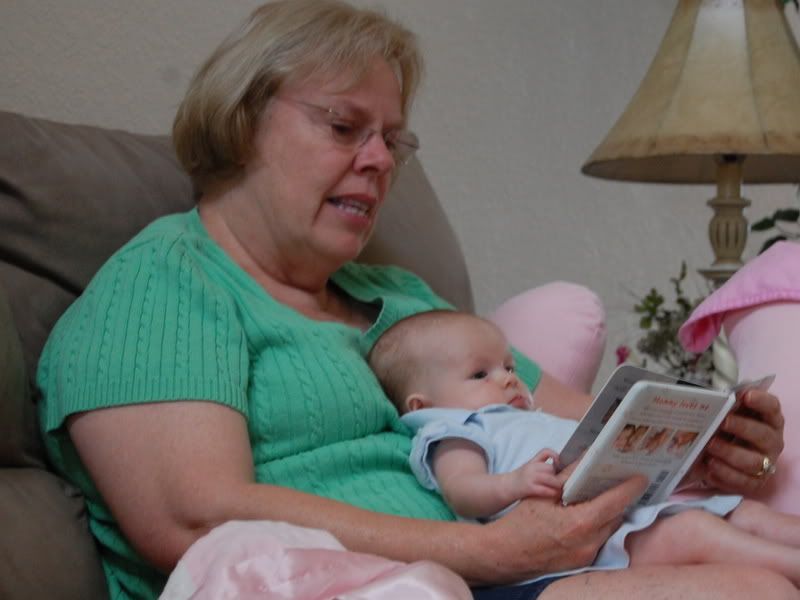 We all put together this shadow box together that Kelle gave me a few years ago...we really got into it and there was hot debates going on in the household what should go where. Thanks Rayna, Kelle and Carin for the inspiration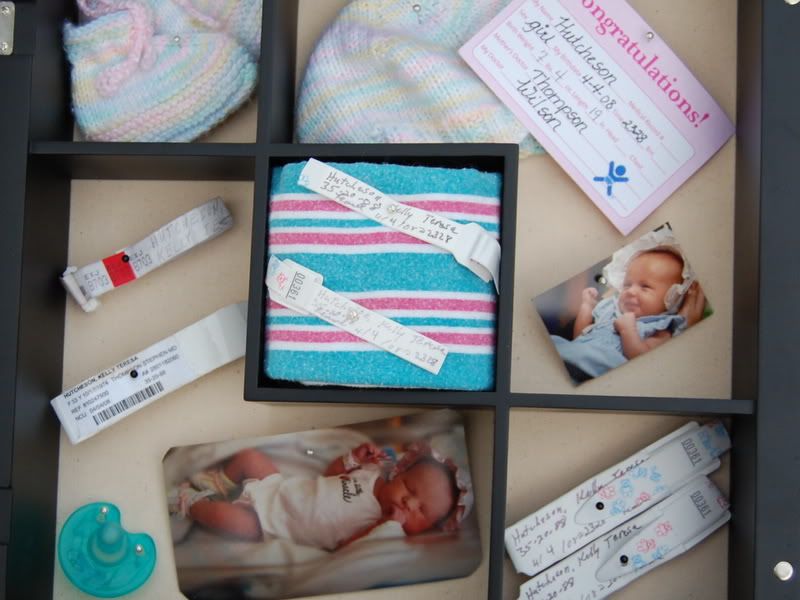 Larry drove all over town to find this John Deere hat and shirt for Lily so they could be twins...he even found pink!!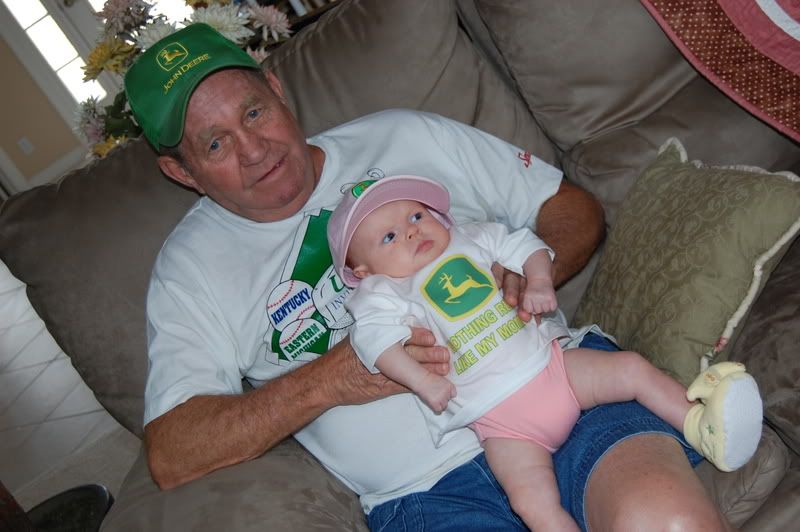 There's something about looking at Lily when she's over someone's shoulder that makes my heart skip a beat. I love when she makes this face with her forehead.









We even took Lily to the beach (suited/sunscreened up) for the first time at Isle of Capri!! What fun!! She's a water girl for sure!!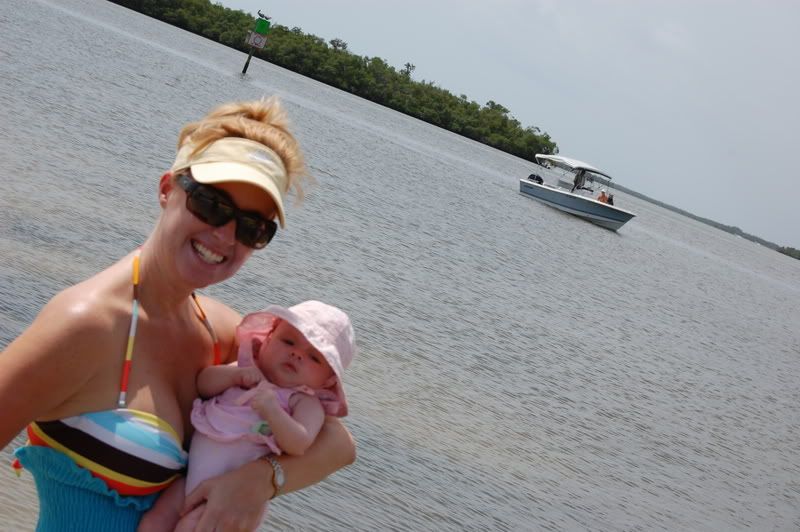 Grandma surprised us all by making this handmade quilt for Lily!! This is her first one she's ever made!! She learned how to do it at church and used Lily's nursery as the inspiration for her color selections. If Lily is anything like me, she'll love ice cream too!!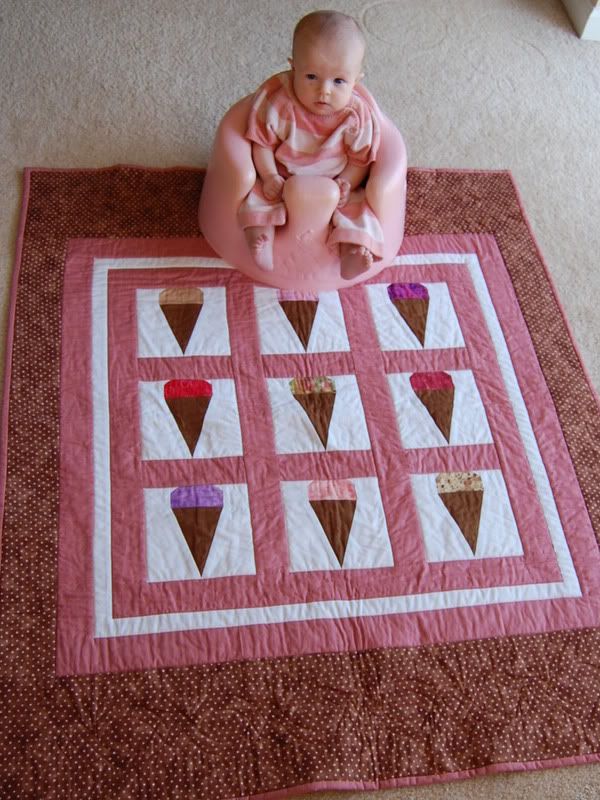 one of my favorite parts of the quilt - I can see this in her laundry basket as she drives off to college! I picture a lot of things in this laundry basket so it'd better be large!! ha ha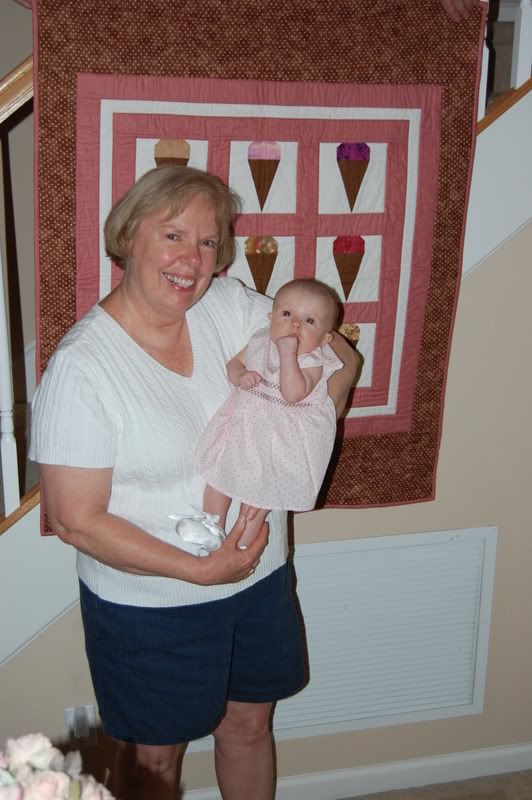 Thank you Dottie and Larry for traveling all this way to meet Lily! More importantly, thank you for loving and praying for her like you do! You are SO loved and missed dearly everyday!!