Here are some of the pages from Lily's 2nd year book. It arrived just before her birthday and served as a perfect way to reflect on the year and everything that she has accomplished in just one short little year. It's exciting we get to experience this all over again with a new baby, while watching Lily grow and change into the cute little person she's becoming with a heart of gold.
1/13 makes me laugh because she spit up a little and was disgusted by it so she waved to her mouth while saying "bye-bye" over and over like make that spit up feel disappear.
I swear this feels like a year ago she was doing these things when it was just a few months ago!!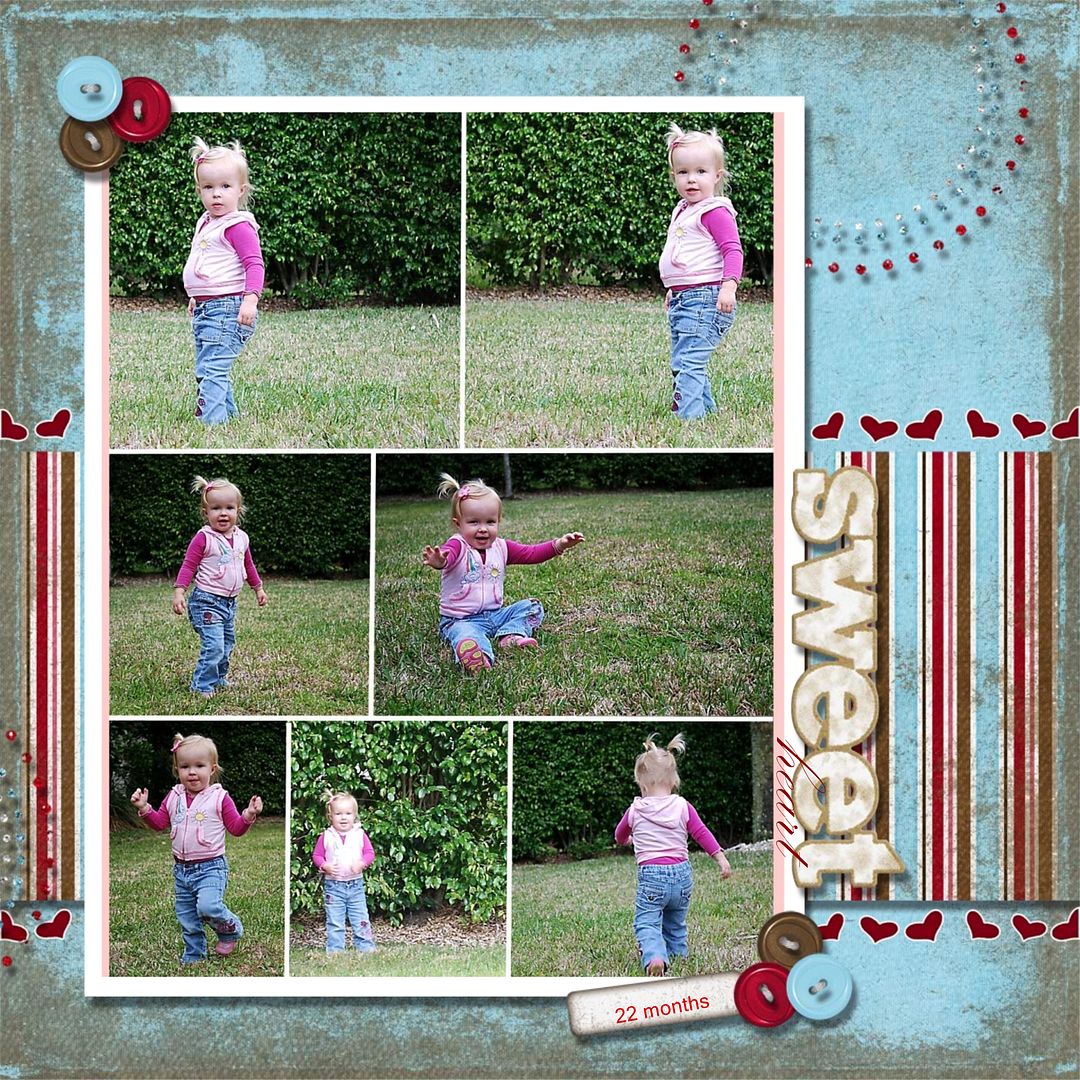 Going to church with Lily is quite the comedic experience as she says "Hi God" whenever the pastor starts talking and "Bye God" when he's finished. And not in a whisper voice. Loud enough for everyone around us to hear. Gets lots of chuckles for sure. Then if she sees people bowing their head in prayer, she'll point them and say "night-night" because she thinks they are sleeping while sitting up. Does she think they are a horse. Oh my funny! She cracks me up!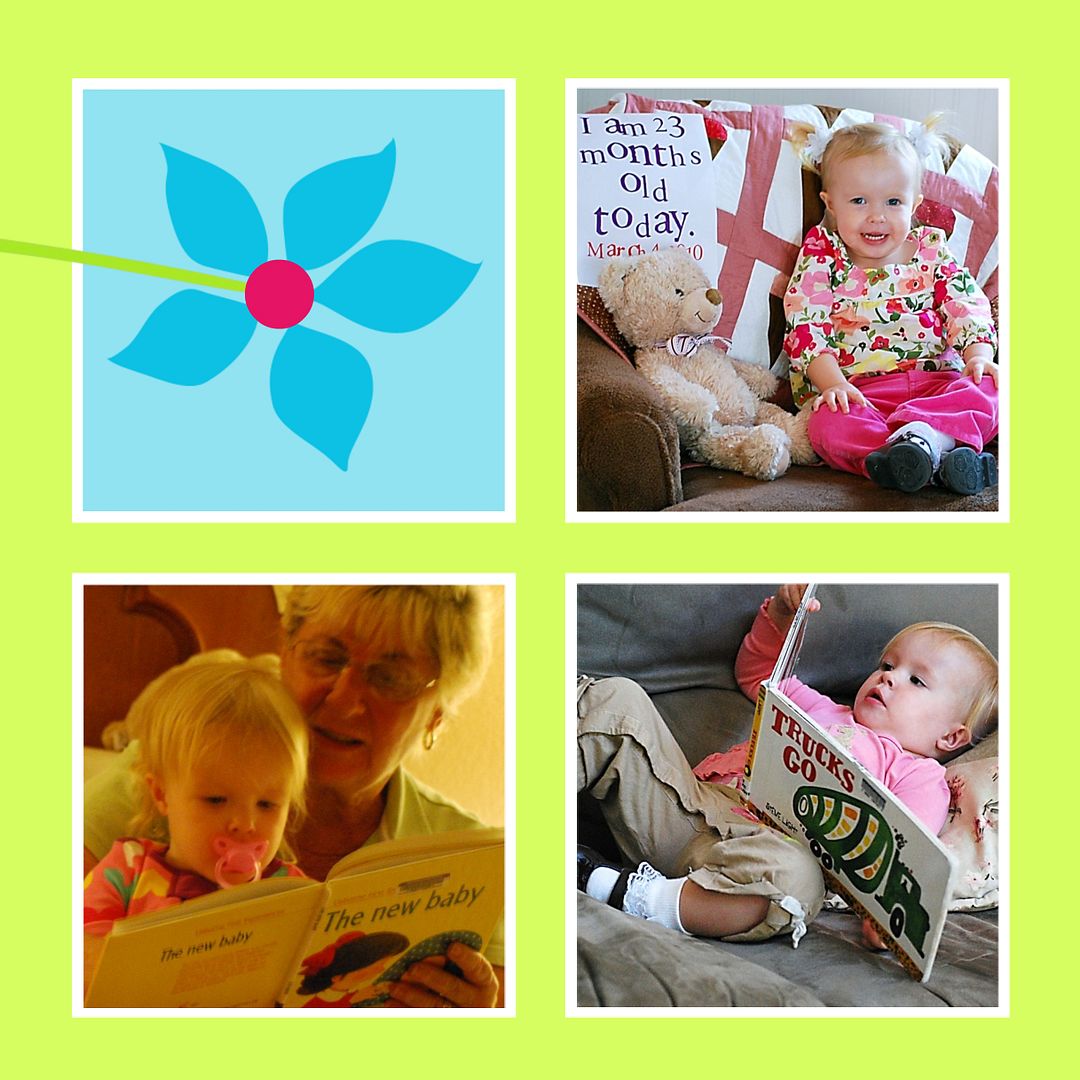 The UPS driver rang our doorbell and left a package at the door. She stood at the door on and off for an hour saying "Papa?" thinking he was there. She would alternate between the front door and den window looking for him. Oh my sweet.
This is her time-out rug and she's pretending to be in time out - when i asked her "is lily in time out?" she said 'noooooooooooooooo" with the silliest tone, slapping her knees, laughing like she just made the best joke.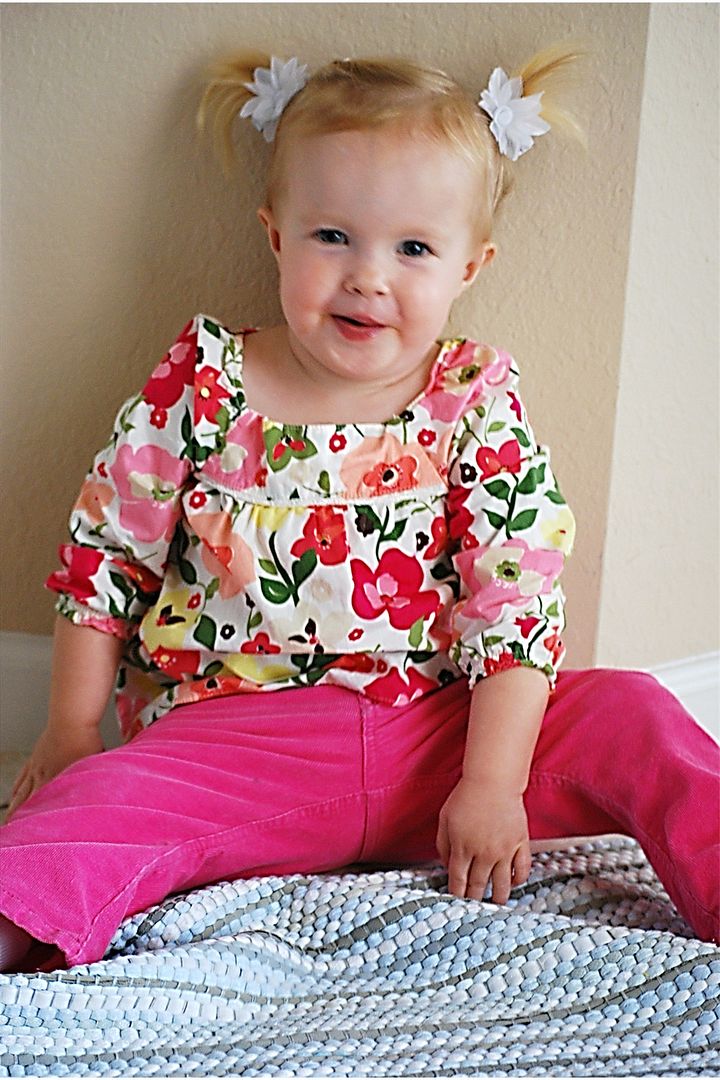 our little reader..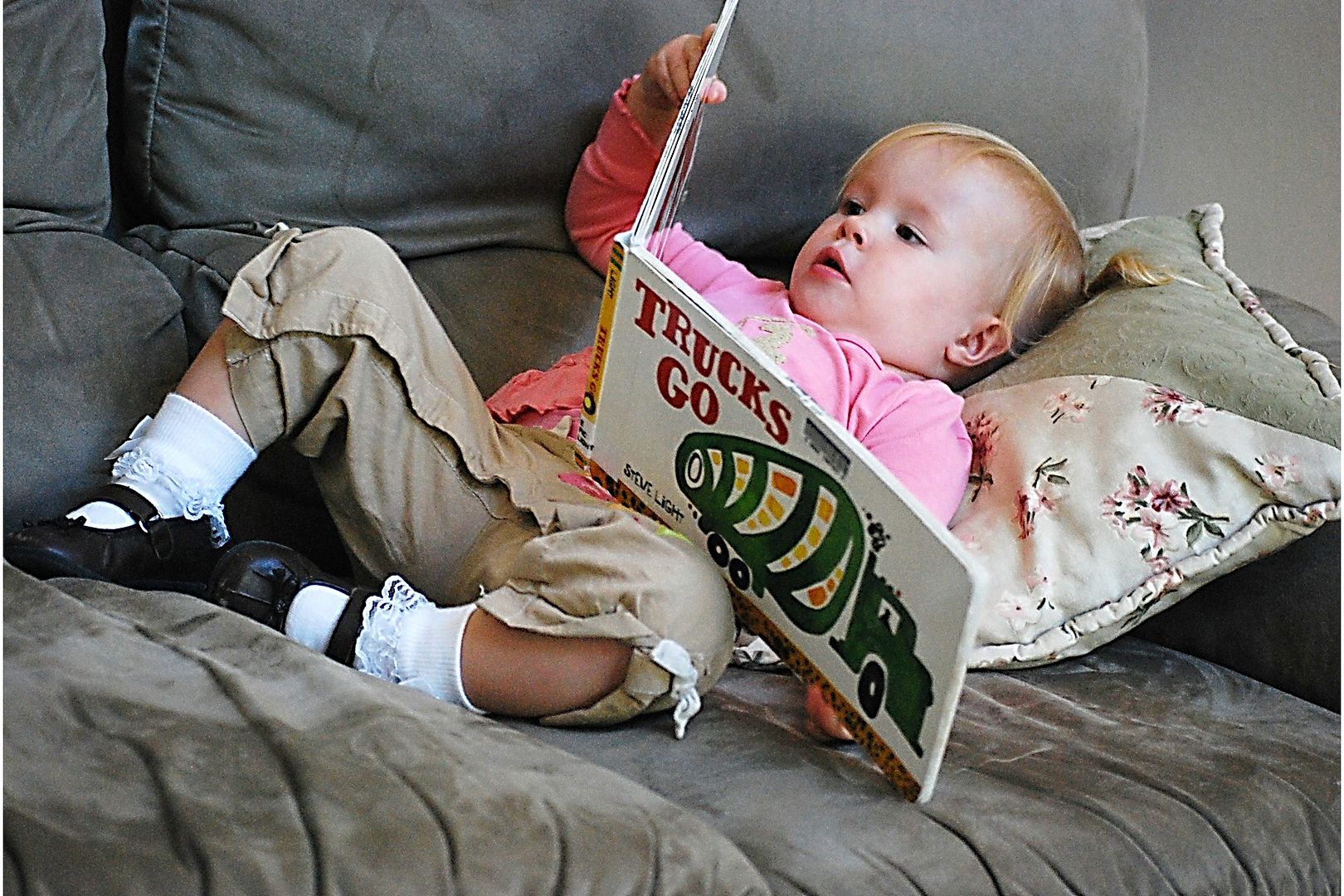 I dont think this shirt fits her anymore she's growing like a little weed; our little yardstick measuring at her 2 year appt at an even 36". That'll come in handy when measuring for the new furniture for our nursery and guest room! lol
playing the camera game where she stands away from me, poses, then runs to the camera to see the goods. She looks like a deer in the headlights here...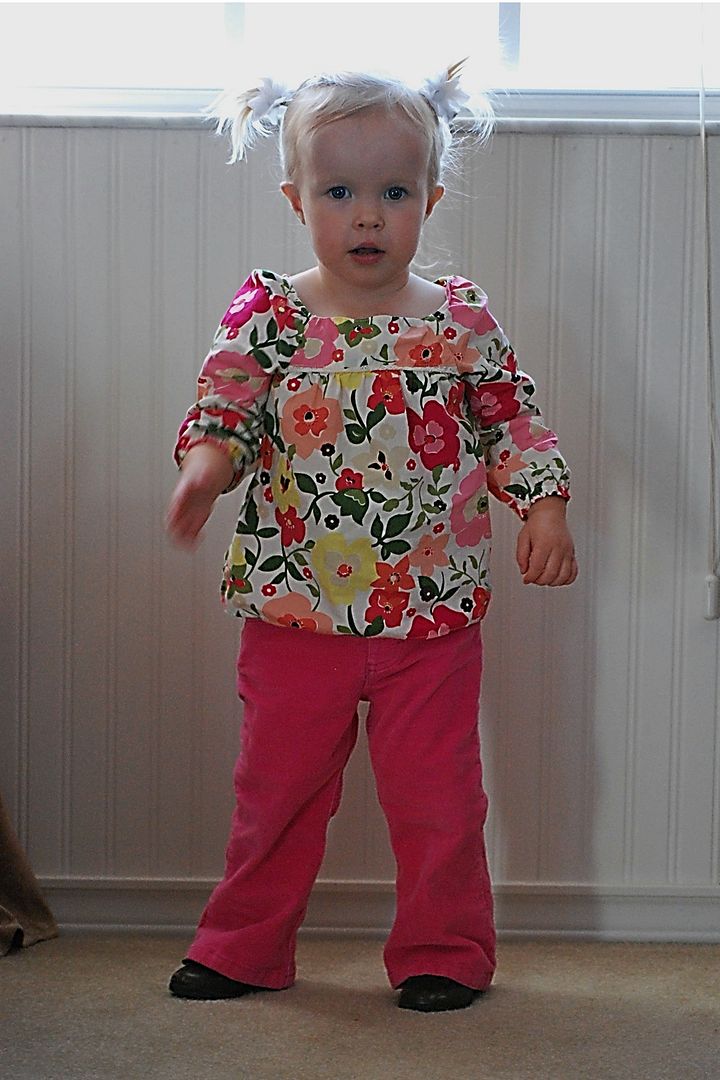 and here she looks like she's standing still for a firing line; afraid to move!! lol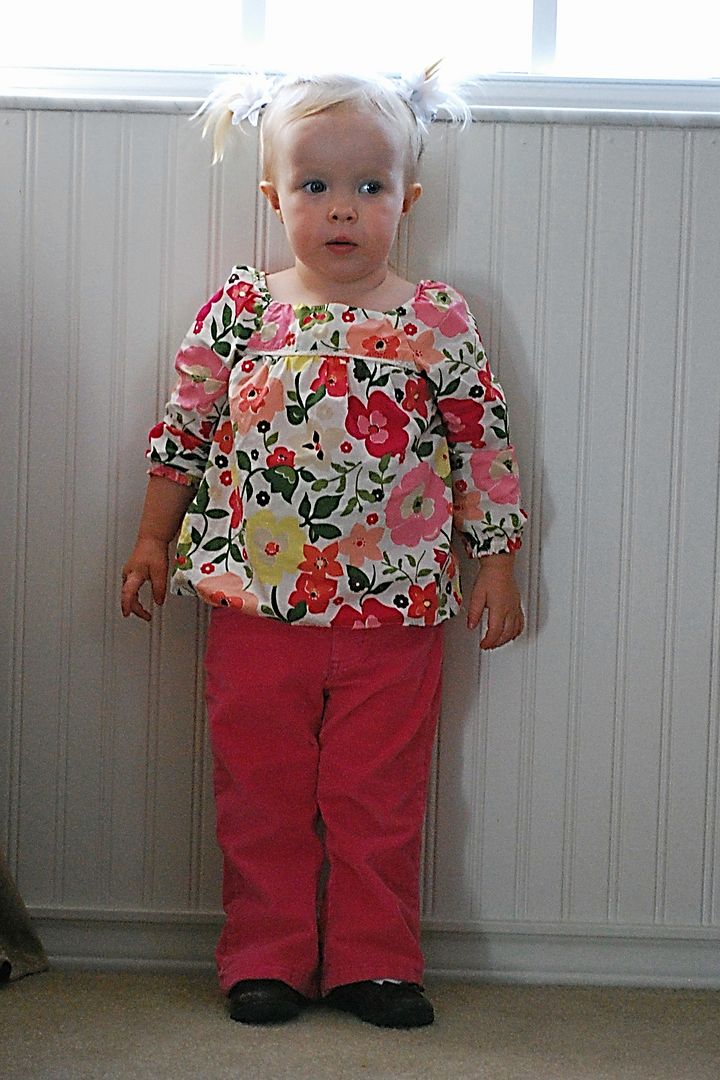 snuggling on the couch watching something on my phone with her baby that is her little companion....she doesnt want baby missing out on any of the fun. It's amaaaaaaaaazing how real her babies are to her! Like blows my mind amazing. She'll feed, cuddle, swaddle, talk to her baby, give her nuks, rub her back for hours, make her jump, bring the naked one in the pool, give her a bath and even includes her when we play chase with her. Wait til she has a real baby to play with?! Oh my! There could be some maternal competition.
When playing outside, if she hears a car coming, she'll stop what she's doing and say "hi car" to each and every one. I think she has a parade or 2 in her future sitting atop a convertible.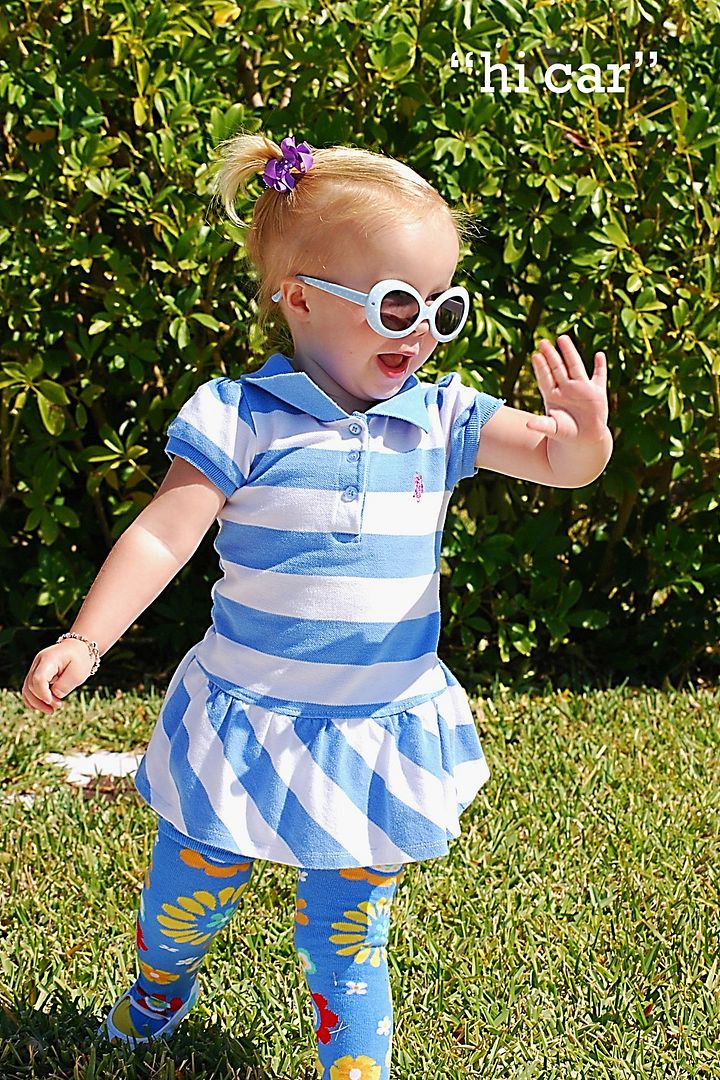 She loves her shades now too; if only she could learn how to put them on properly. She'll hold her head straight up and walk around like that just to keep them on her face.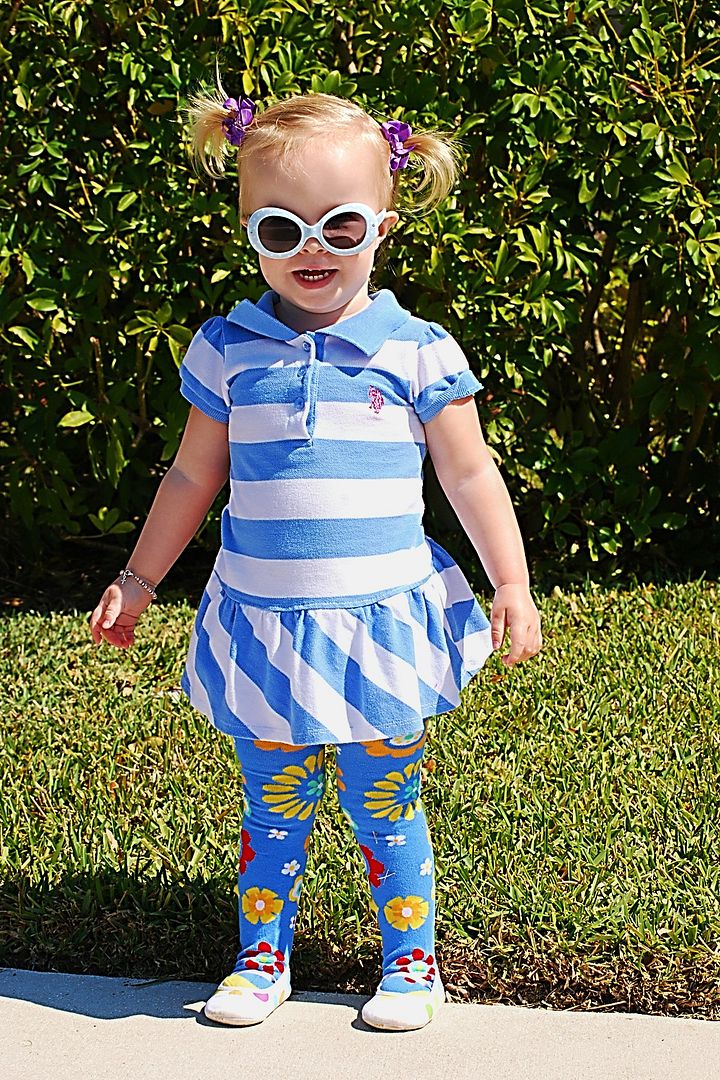 this shirt says it best...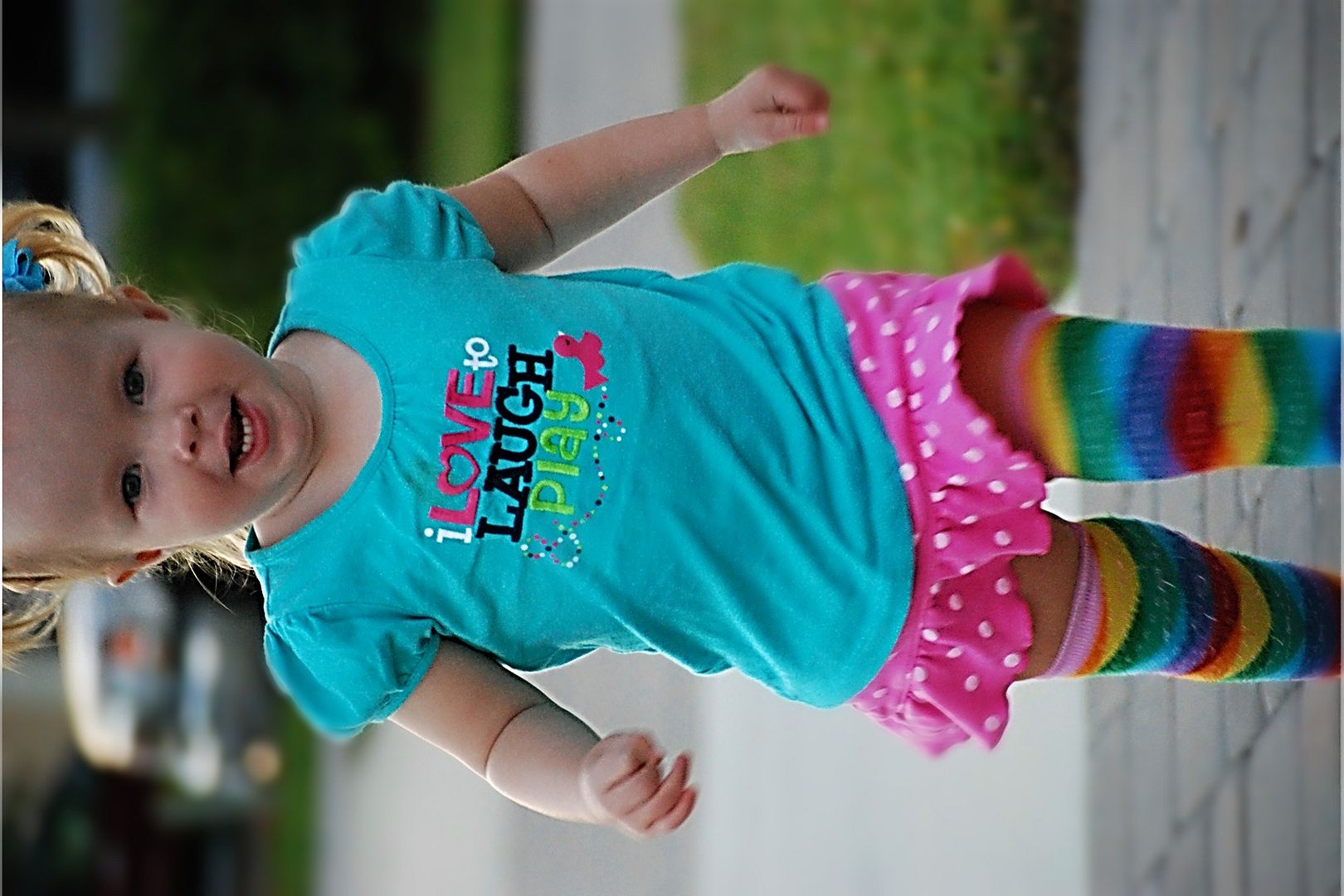 okay this marathon post is almost over so I'll let Lily close this one out... (curtain closes)
life is good. :)