Attention please.
Take your seats.
Please silence your cell phones and direct your eyes to center stage. (lights dimming)
Lily has something very important, she'd like to announce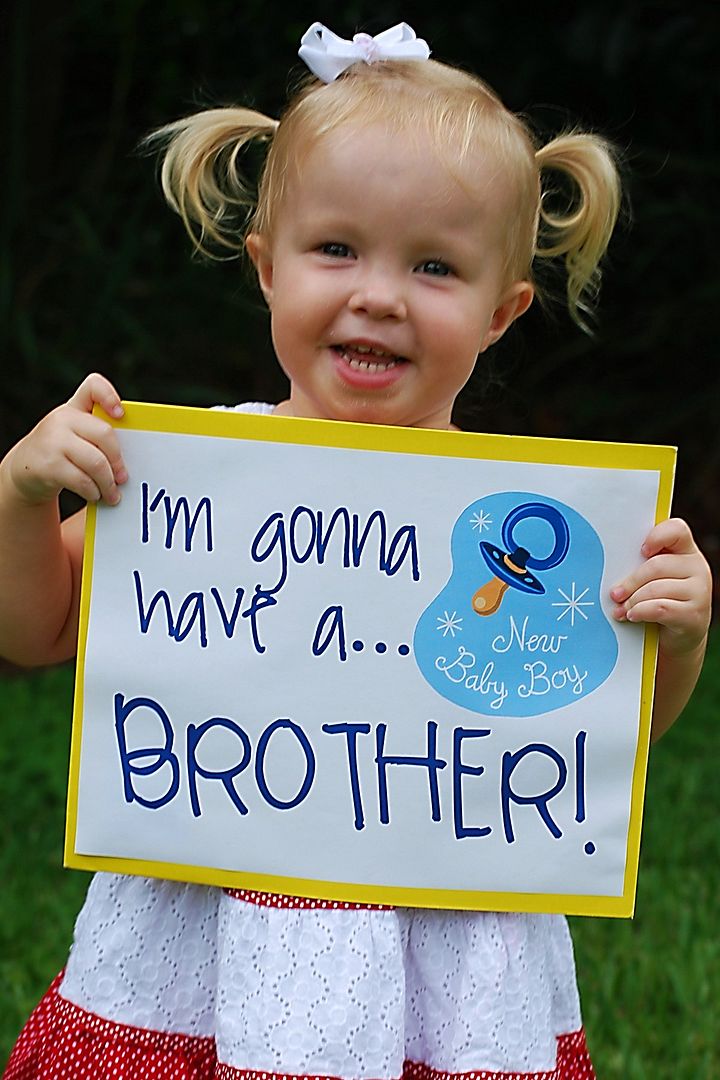 Can you believe it? It feels so surreal, unreal, and real all at once?
He. Him.
A boy.
A son.
A little brother
One of each.
All these words are new to me and when I hear them out loud, it's like they're talking about someone else. To say I was shocked when I heard "it's a boy" is an understatement. Obviously, I know the choices are a boy or a girl when the u/s tech looks for gender parts, but when she said boy, she might as well said we're having an orangutan because it seems so foreign to me for us to have a boy after spending 2 years in girly-girl land. I even took an
over the counter gender test
a few weeks ago to confirm the same news, but still didn't believe it. We haven't told Lily the gender yet, but she has asked for a sister for 18 weeks straight, but changed it to brother consistently in the last week or so, before we even knew. It's crazy like she was psychic. I've talked to more moms of boys lately, feeling like a 1st time parent all over again hearing them talk about their son with this secret twinkle in their eyes about an unfound love I have no idea about. And it's pretty cool to be able to go through it all over again with everything feeling so new, when it's really the same because his little heart will be in our hands to mold like clay and he will think we hung the moon. I was so excited to be pregnant, but now I'm even more excited to meet HIM!!
life is good.