It's 7:40am and I can't believe I'm NOT at work! Working for the school system is the best job ever because there are lots of big and little holidays sprinkled throughout the year to 'sharpen your saw' and then there's summer where it's this giant shot in the arm of happiness and the buildup leading up to it is like waiting for Santa to come as a child.
When I was away at work, I knew Lily was in good hands. That was such peace of mind that you can't really put a price on. As a going away gift to the parents, the teachers compiled all the pictures they've taken throughtout the year and gave a CD of pictures with
hundreds
of images for each family. I can't imagine how long that must've taken.
Here's Lily on her first day of school. I remember being so nervous and wanting to be a fly on the wall wondering how every minute was going. I was sent this picture mid-day to let me know. Ummm, somehow I don't remember her so bald!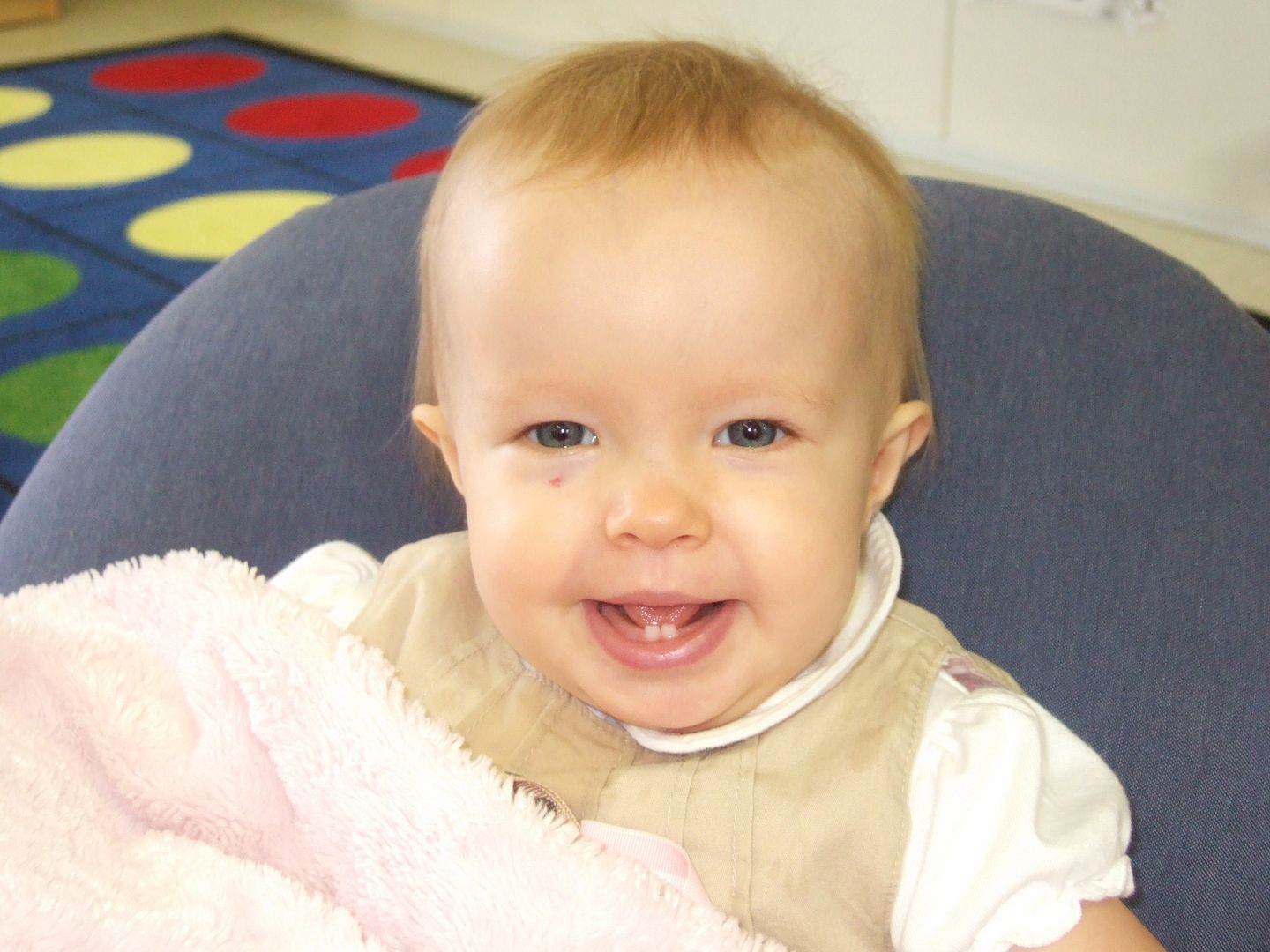 and Aunt Jen was always just around the corner. Seriously who is that little girl?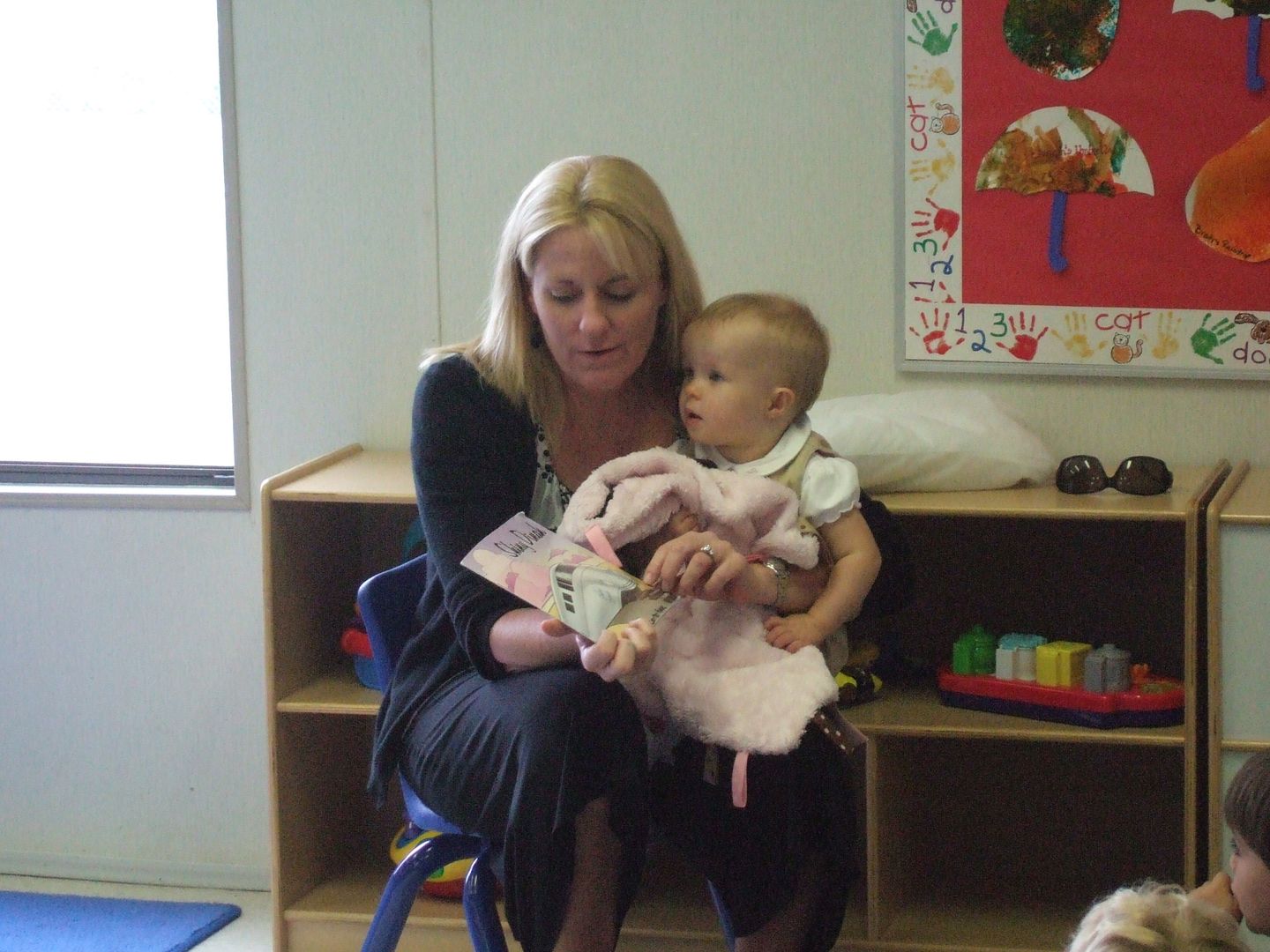 ok, this is a few months later and now I'm starting to recognize her...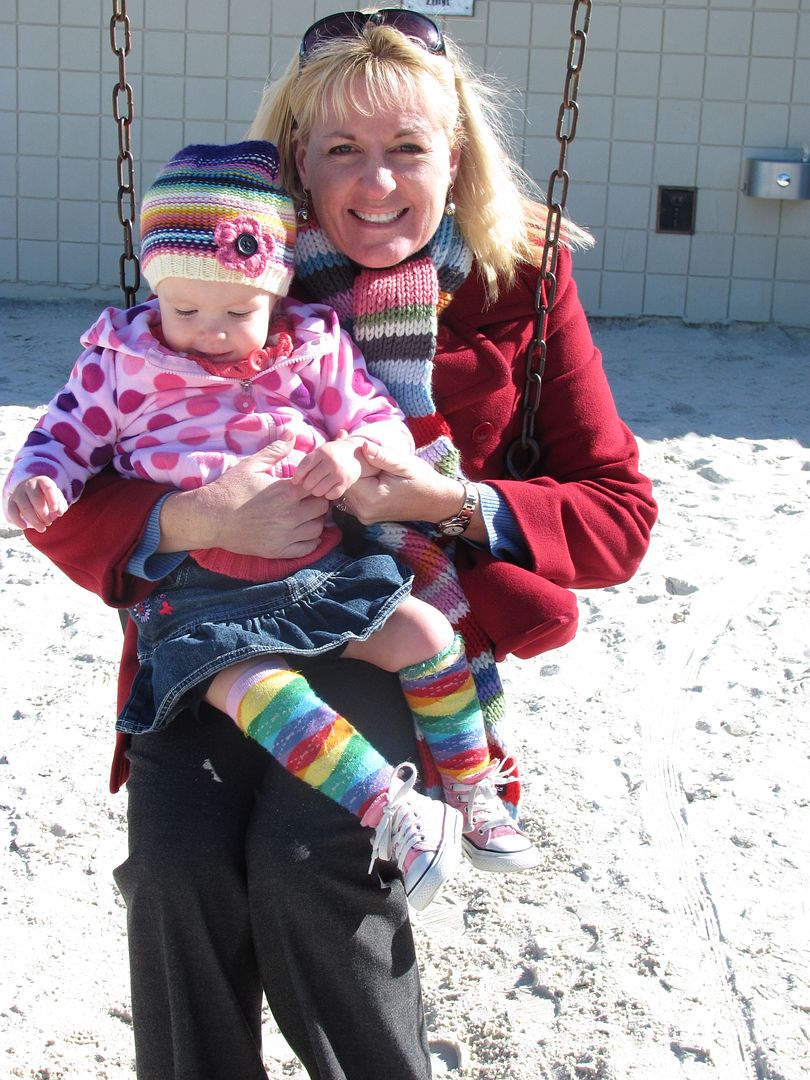 it always makes me laugh seeing her do everyday things all by herself when I'm not around...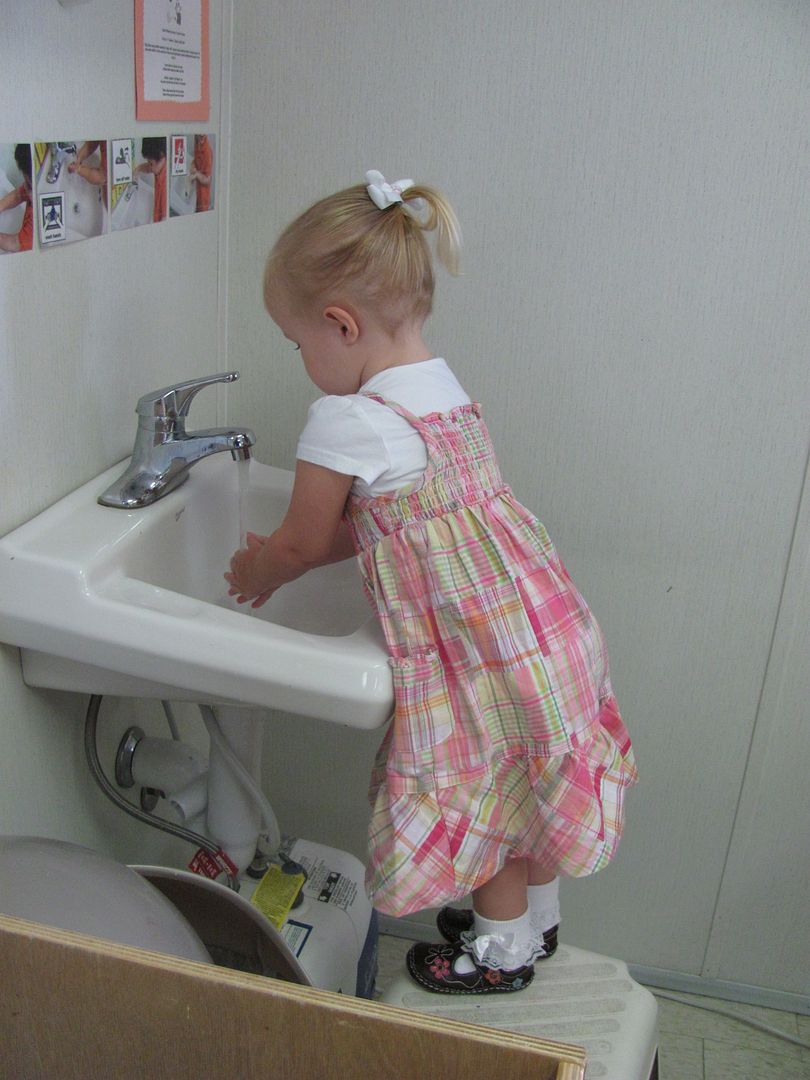 and with the super big kids....periodically, they'd be invited to assemblies that were with the big kid school and I truly can't imagine what is going on in her mind during times like this...there's a kid sitting next to her that is twice her size!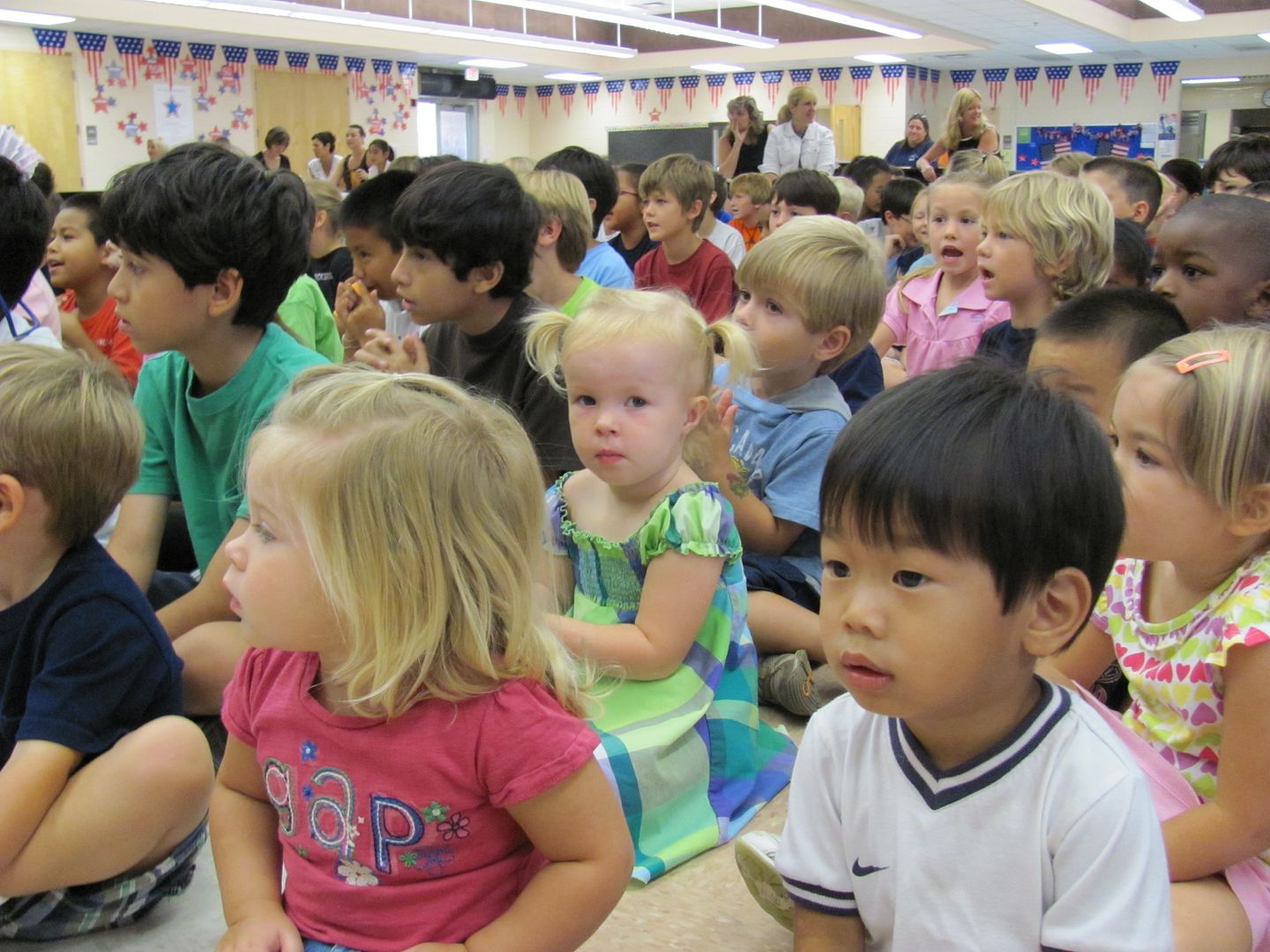 and daddy and lils had their special time in the morning as it was just the 2 of them...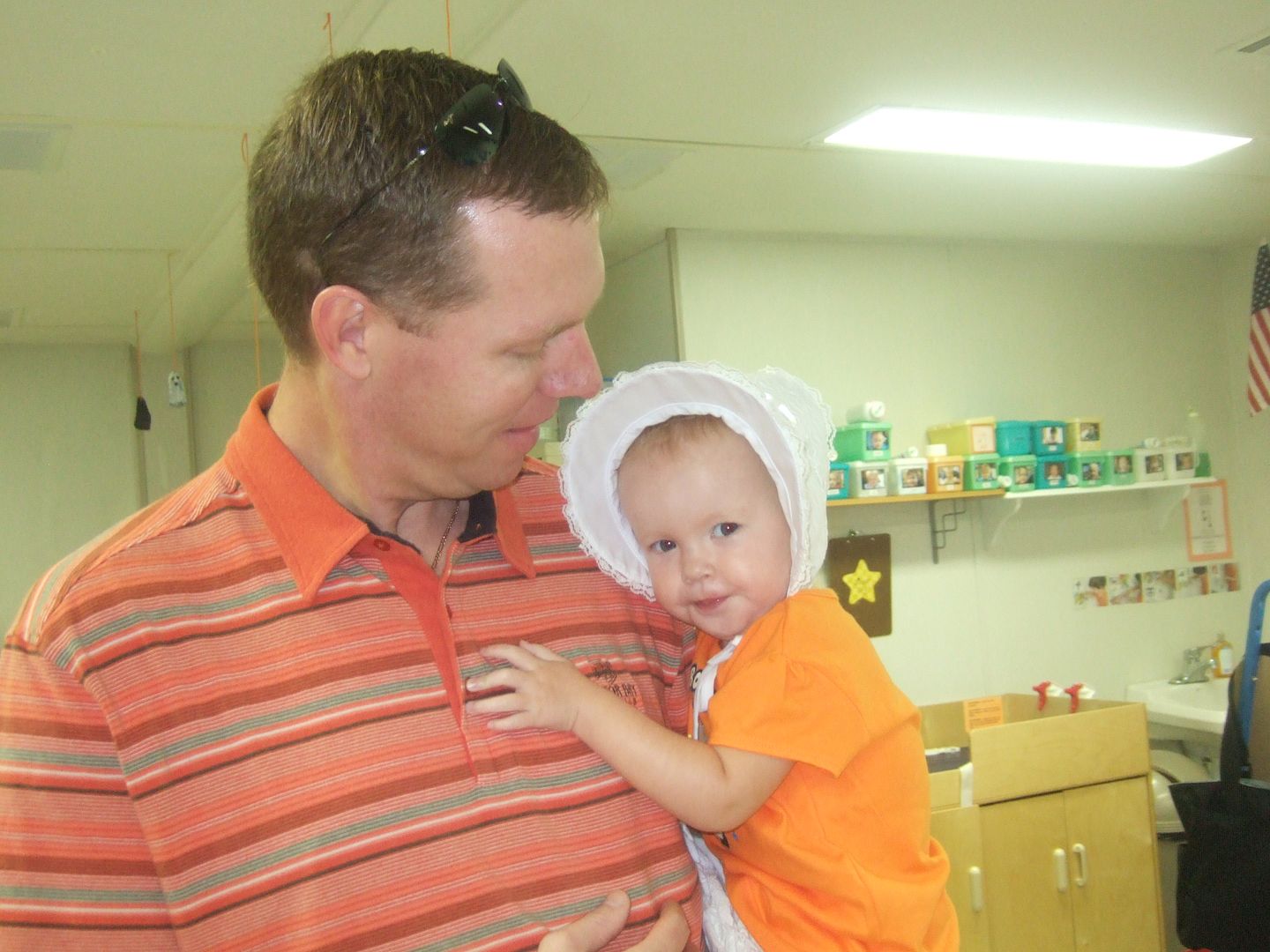 and i did pickup which I thought was the best job ever because as i walked by the window and knocked on the door i could hear lily yelling "Lee-lee's mommy" and my heart would skip a beat each time I saw her like it was the first time.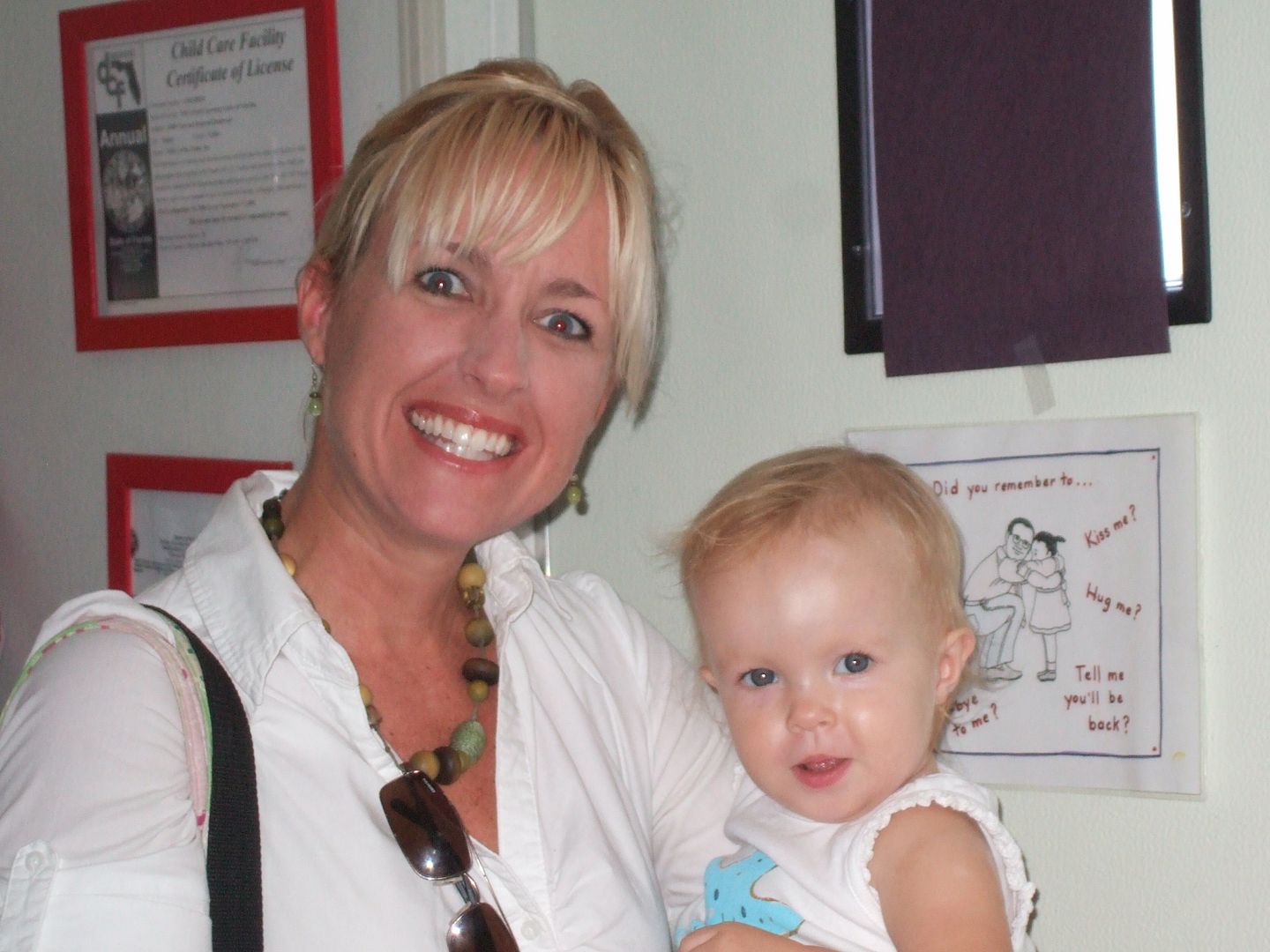 and Grandpa got to take her a few times last week when David was out of town. Normally, she didnt cry when David left her in the morning, but there were major tears when Papa left and she'd wail "mooooooore papa" and dad wouldnt know what to do. Kim told him to make a quick getaway and I dont know who it was harder on. And somehow Elmo made it to school even though toys from home aren't exactly encouraged. Hmmm, think Lily was pulling a fast one on Papa and he fell for it hook line and sinker. Awww, I love their bond...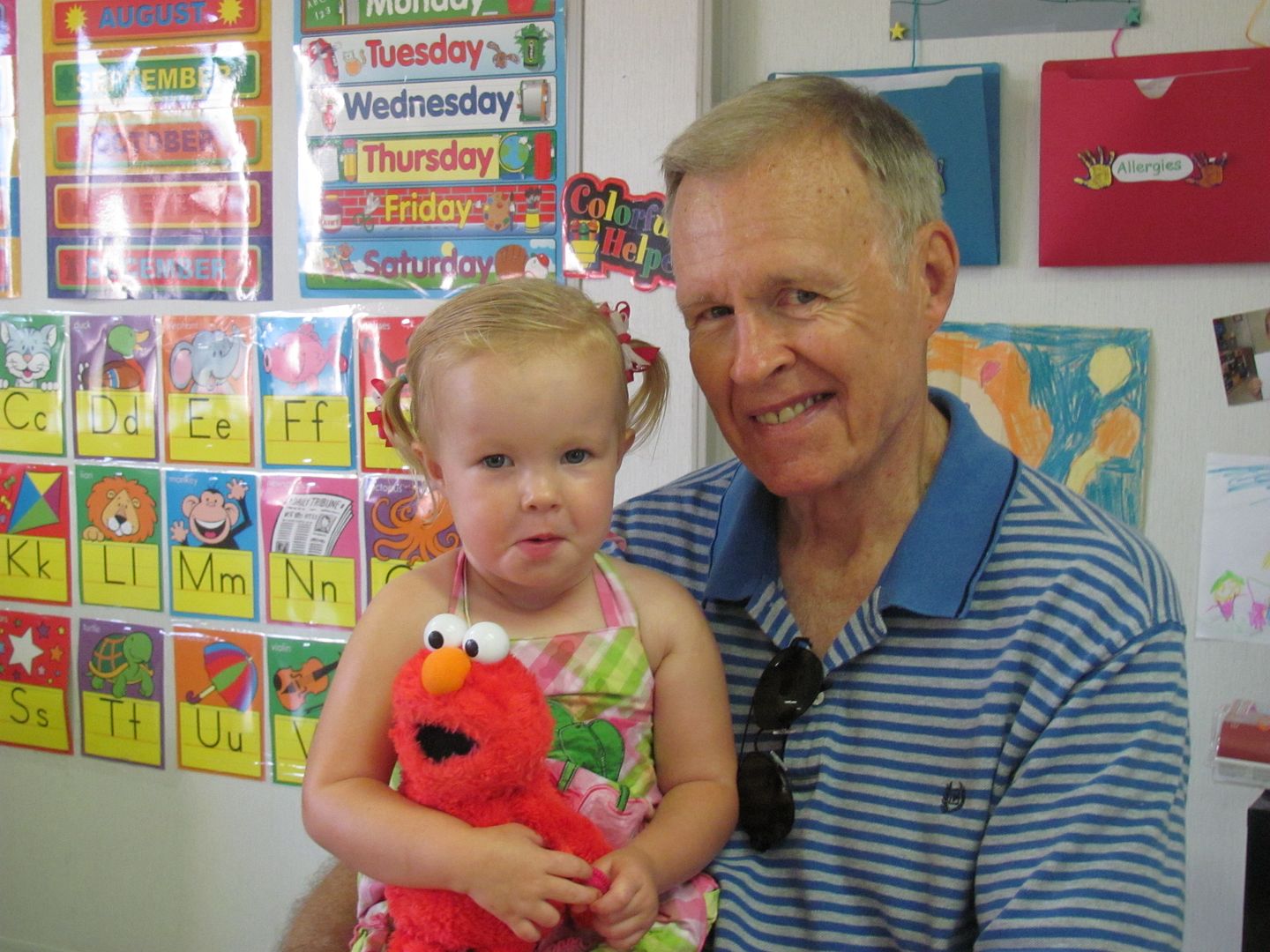 racecar lily...
peek-a-boo...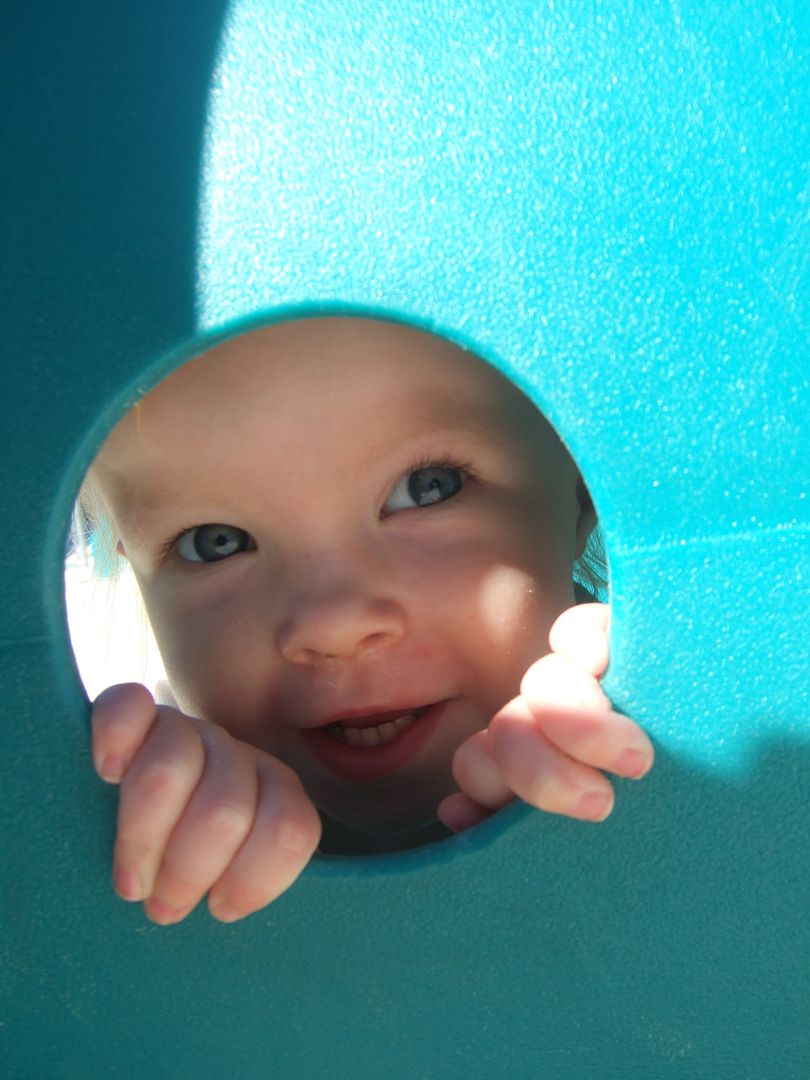 this one melts my heart....she's rubbing Leah's back to help her sleep. I think leah is already asleep so maybe she's trying to actually wake her up early to get in some twubble together. :)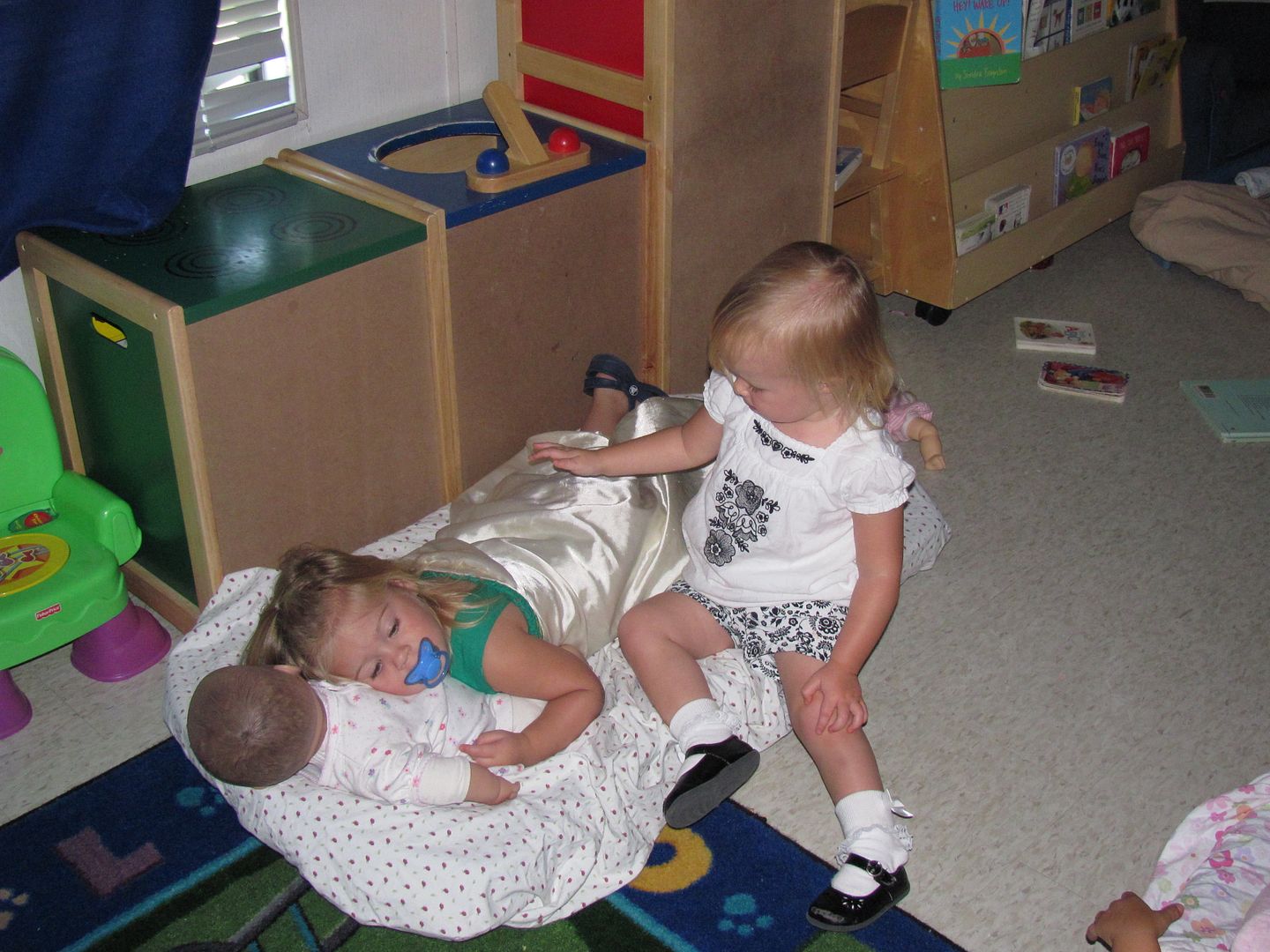 great friends swing together...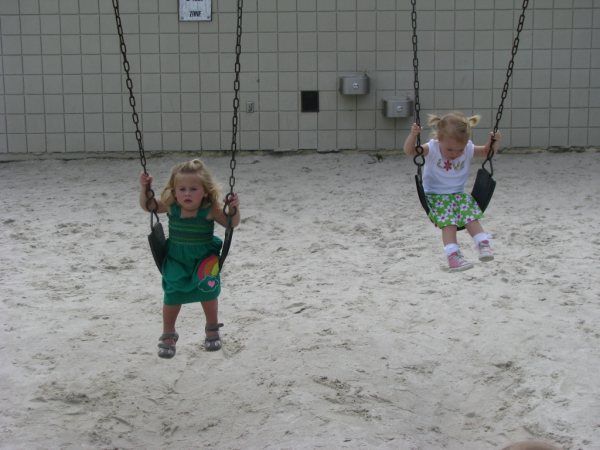 this picture just made me laugh.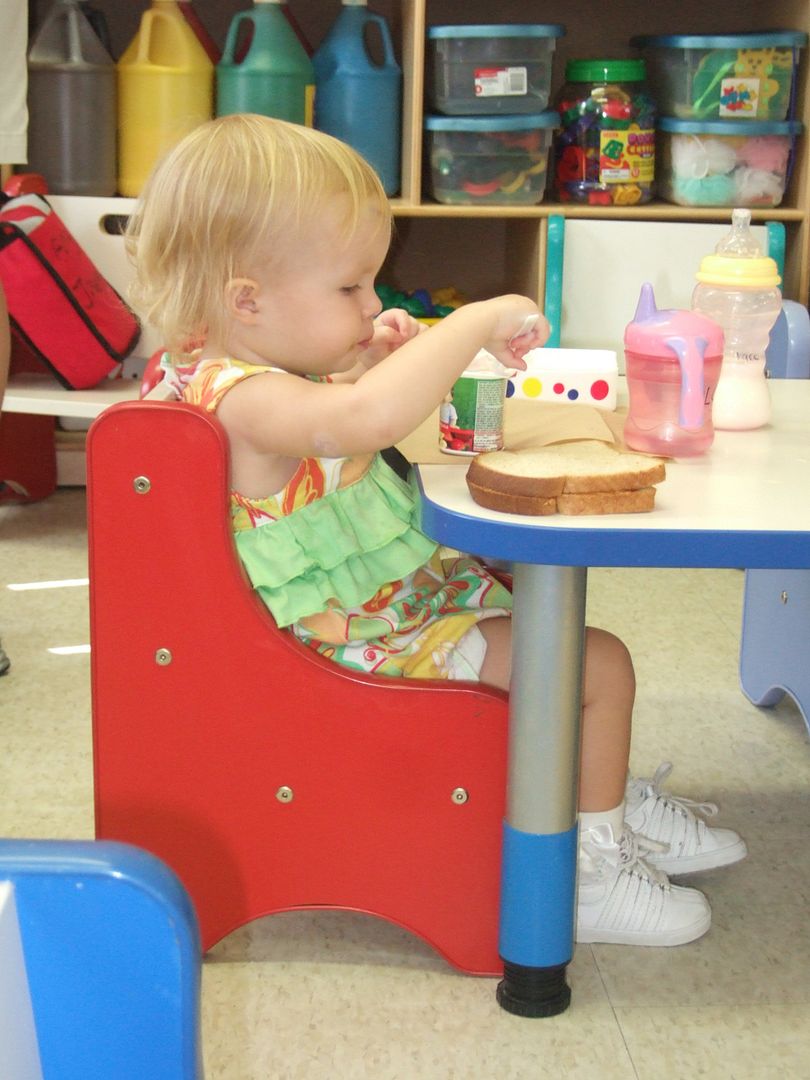 and this one too...
always
with her baby. always.
and washing dishes.
and the art projects they did were things I never thought of...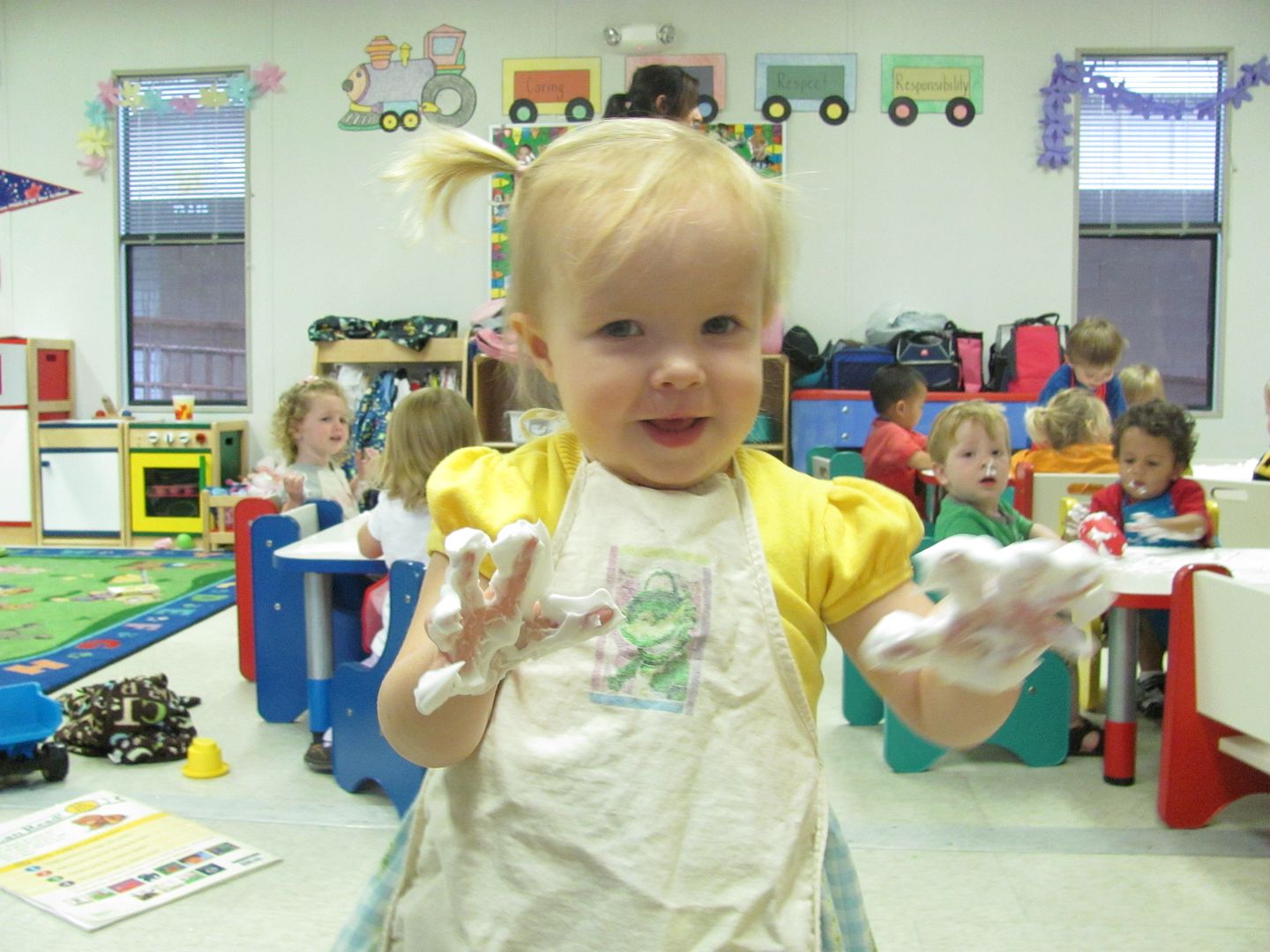 and themed dress up days...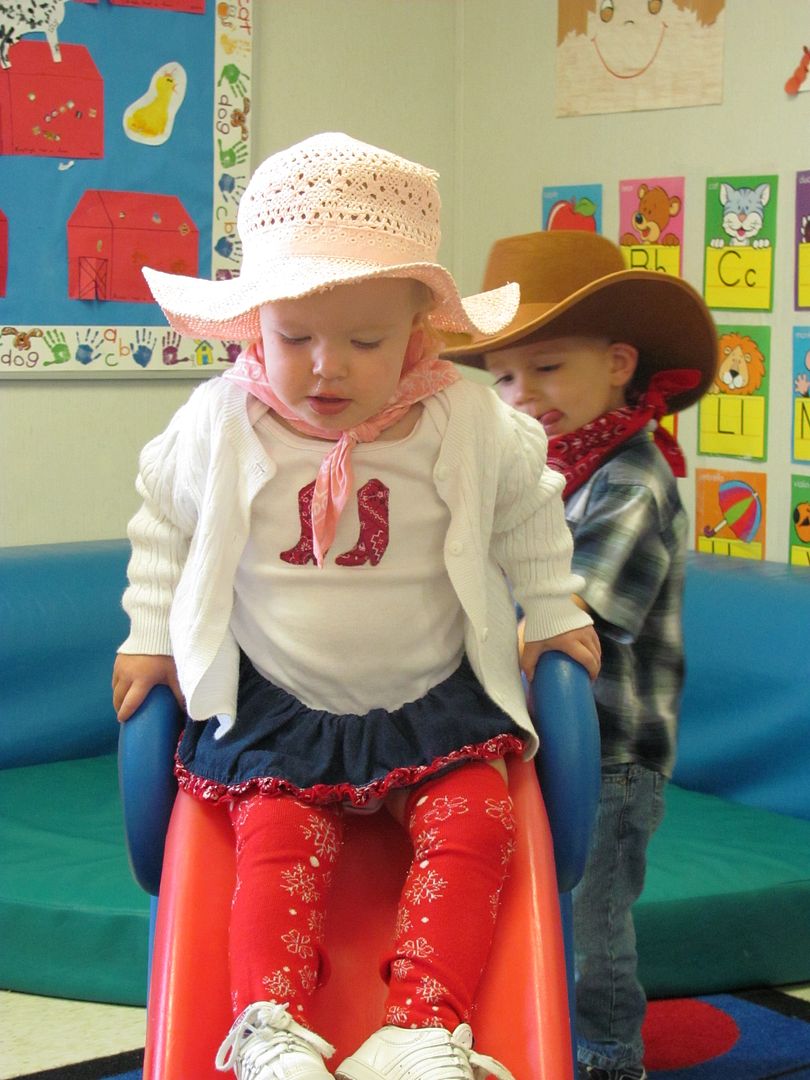 and more sleeping....they said some days lily was so tired, before it was nap time, she'd get out her own bed, blanket and lay down like she's saying "hutch-out" . look who she's sleeping with...
did i mention she always has to have a baby close?
getting some loving from Joseph...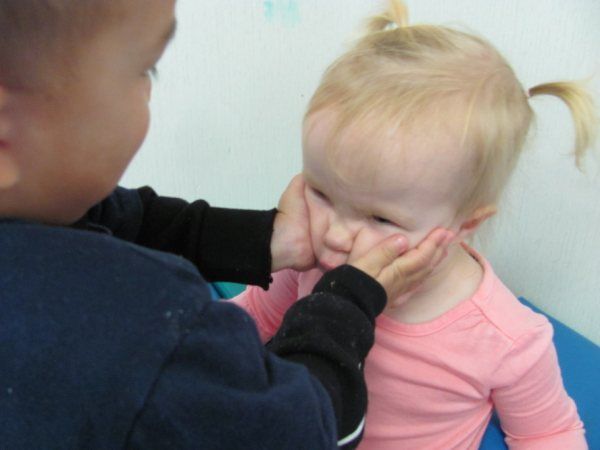 and giving some back to Owen...
and a good night hug from Sebby who I'm told they had a little crushola...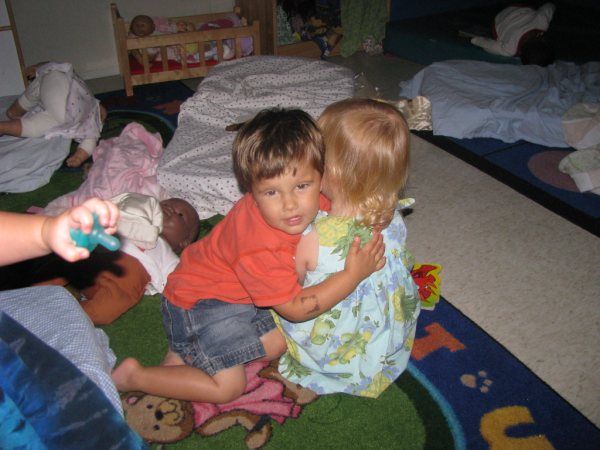 and this one snuck in from bubbles on the patio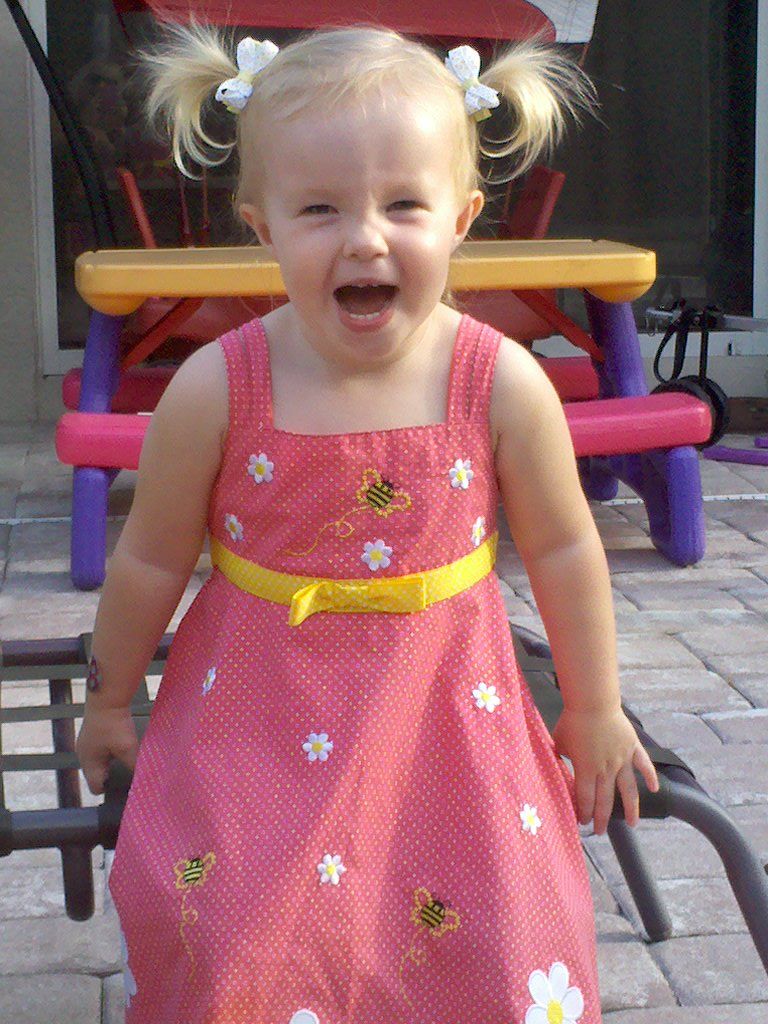 and seriously if this one doesnt make you laugh, then you need to check your laugh-meter. finding pants to fit over a cloth diaper are tough, but we thought we had a pair. Not so much. Apparently, she was dancing and even though this happened, it didnt stop her from getting her groove on.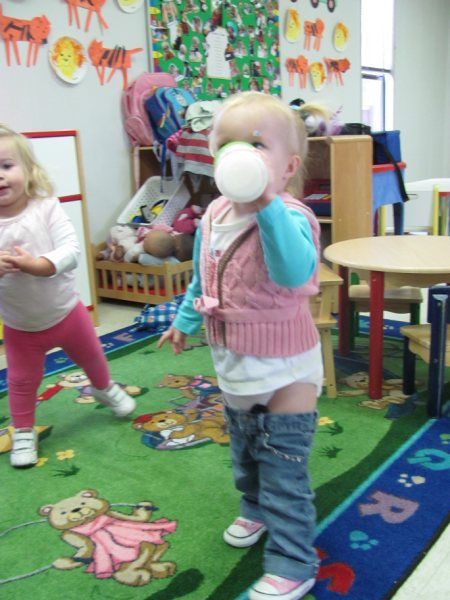 She will miss this place dearly this summer, but we'll make some visits and sharpen our saw together as I'm sure they will too! Thank you Kim, Em, Julie and Evie, for these endless priceless pictures and thanks for filling up our love cup everyday! Have a happy summer!
Ohmygoodness, it's now 8:15 and no school bells are ringing and I dont have any meetings to get to or fires to put out. Ahhhhh, the joys of summer, summer, summer!!
Life is good.