And some more goodies from Lily's birthday party...
showing off her Lily bracelet to everyone like it was her new bling, bling! She's been wearing it everyday and loves it! Always looking at it in amazement and never plays with it. She looks so girly in it and I just love it! Thanks mom!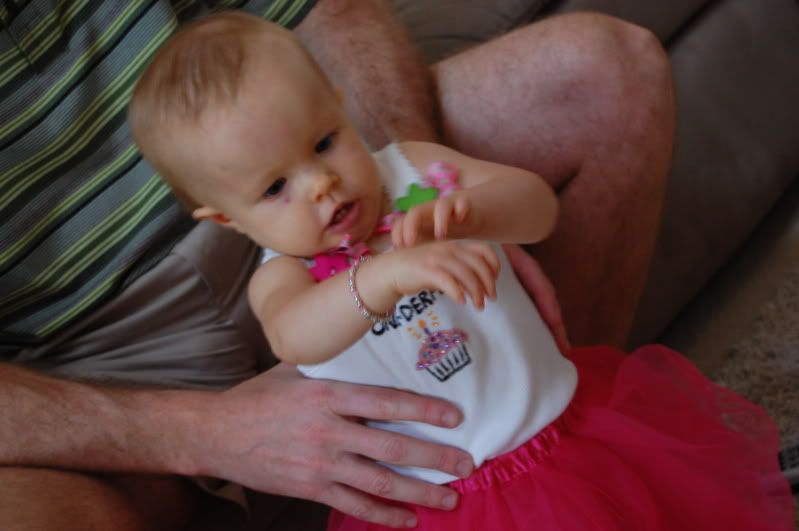 I found this place online that makes cardboard cutouts of anything jpeg. I couldn't resist doing it to one of my favorite pictures of her. I had no idea how it would look, but was so happy when it arrived! It's called a "Table Topper" and made me giggle everytime I looked at it! They even cut around the little puff balls! (it was the centerpiece and she was holding a balloon)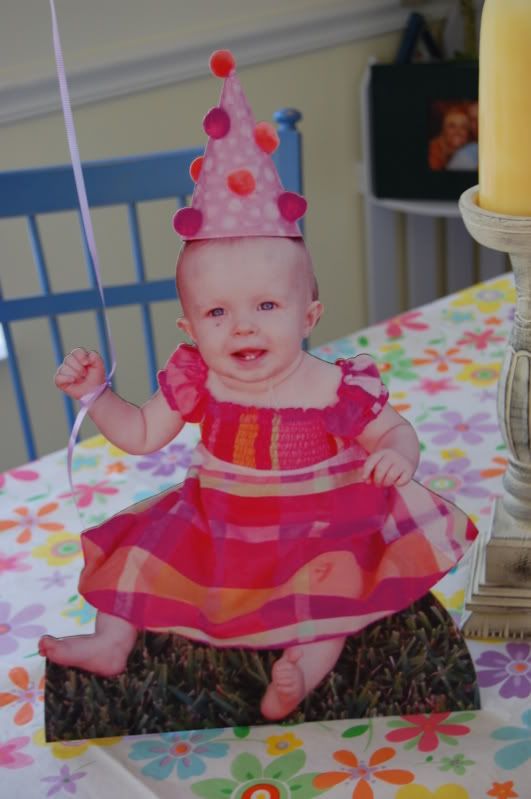 Gettin' some Aunt Molly lovin...she kept wanting to go to Molly and it melted my heart...Mollys too :)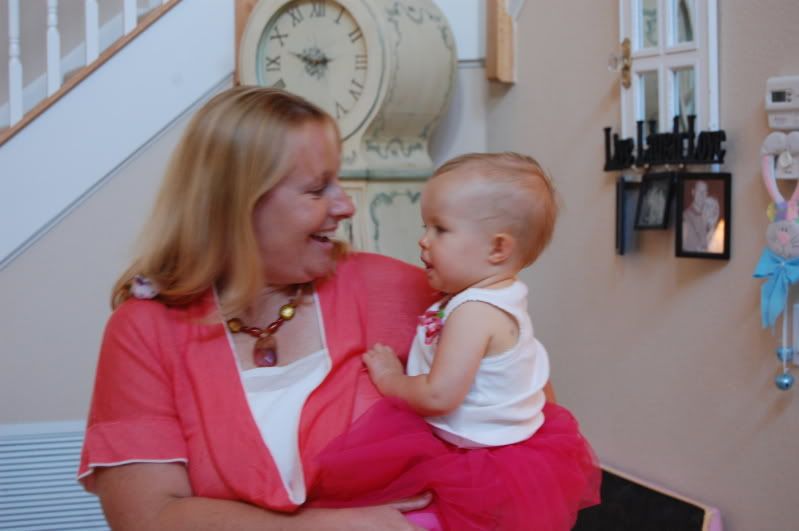 Sniff, sniff...we hung all of her newborn clothes and compared them to her clothes today with a sign that said "Look how much I've grown"....the newborn diaper was shocking to see because she used to SWIM in that little dipe!! (having a hard time taking this down after her party)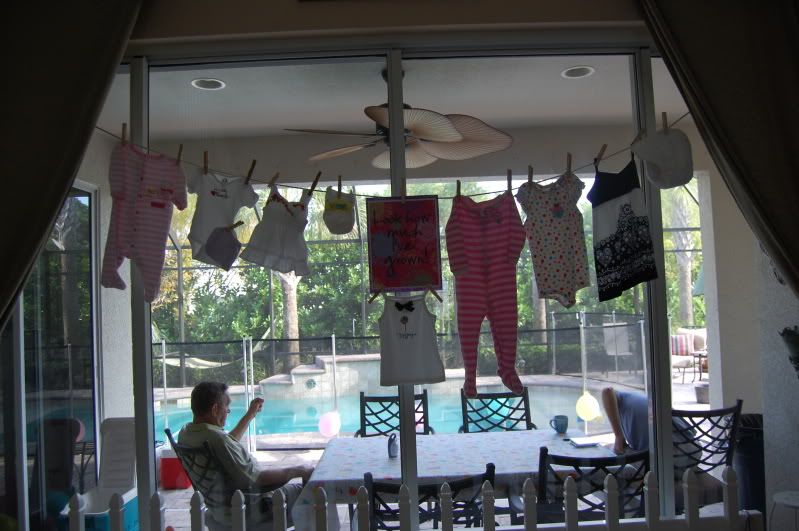 With the help of Nanny K, Jen borrowed Lily for a morning of feet and hand printing. She put them on plates and we were BLOWN away to say the least!! We were shocked with the handprint, but here you see our surprise with the footprint plate too! (I took more pictures, but my camera is in the shop (sigh) so I'm working on getting more)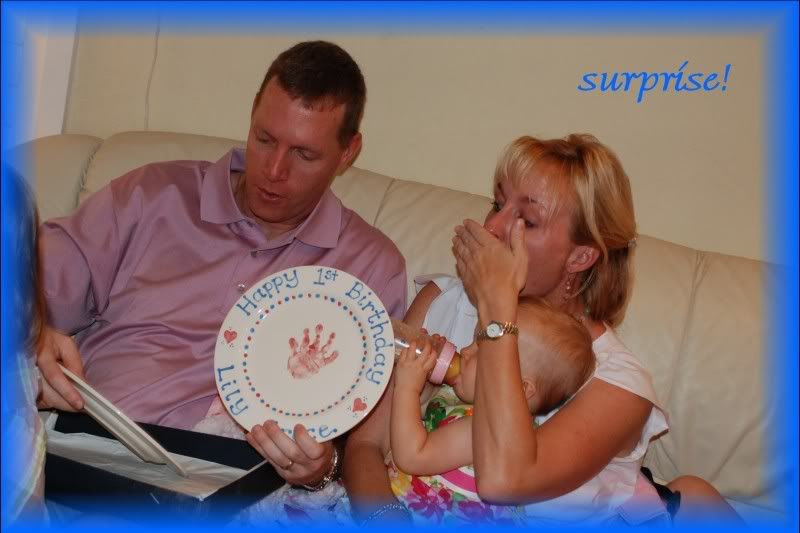 Our tired little party girl napping on Daddy's shoulder because she just can't take anymore birthday cake! I think she's having a major growth spurt over Spring Break because she's been sleeping in until 10:30 almost every morning! Holy moly!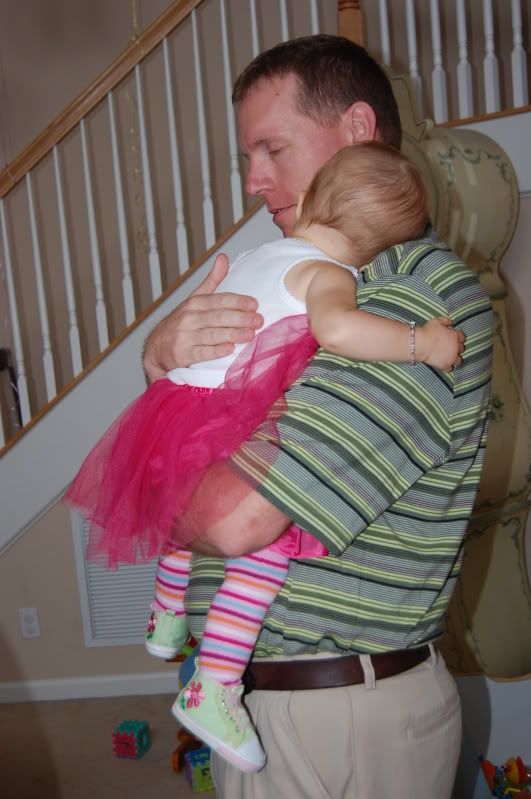 Life is good!