Being that we celebrated Easter last weekend, I was able to get a jumpstart on her Easter page going into her (gulp) 2nd year book. Holy moly that sounds odd to say when she's just 1 year, 2 weeks old! (double gulp)
Thanks Kelle for our very own adorable Easter Bunny Lily!!
Here Lily is wearing her Easter dress given to her by her
GREAT
Grandma Thelma! Thelma is 96 years young!!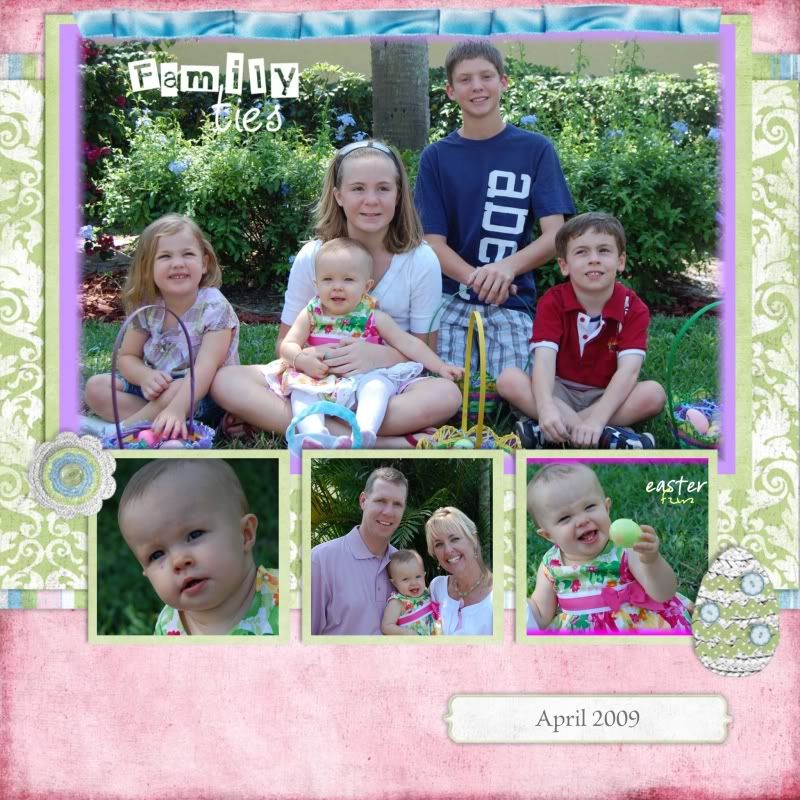 Happy Easter!!
xoxo